Putney Park resides in the quietly tucked away suburb of Putney Sydney, Australia. Accordingly this gorgeous park is filled with all the right amenities for a fun day out. To begin with, Putney is filled with a couple different parks throughout. Some of which are good for a nice stroll by the water such as Kissing Point Park. In comparison to Morrision Bay Park which has a nice bike track and quite a few sporting fields. These are usually occupied throughout the weekends. Conversely, we also have Putney Park which is a fun filled, one stop park for a nice day out with family and friends.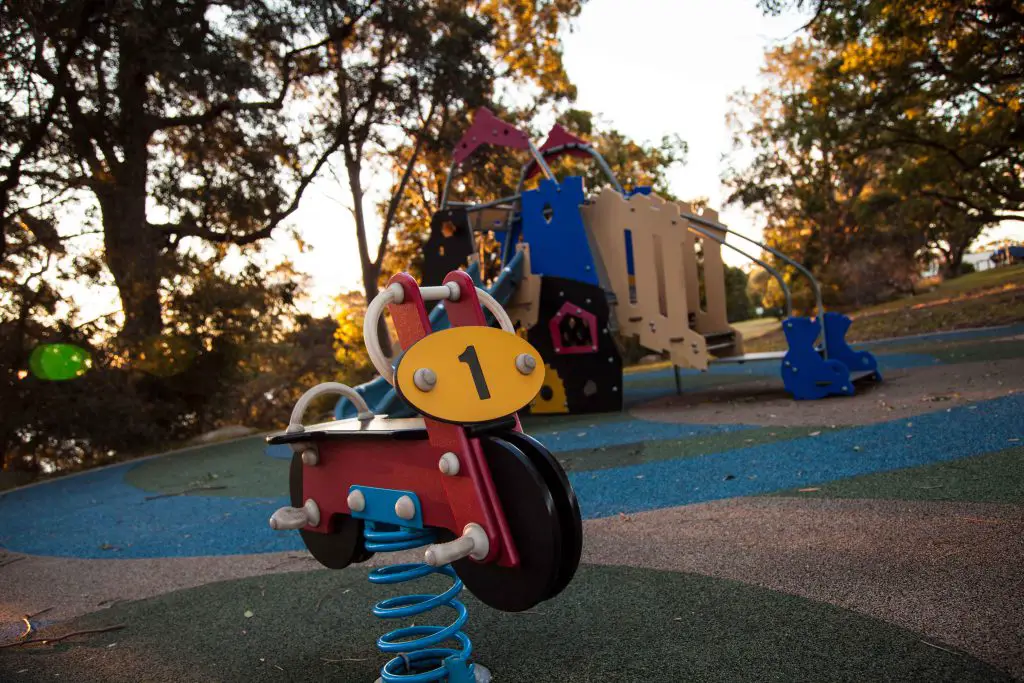 Putney Park Review
As a result of very careful planning by Ryde Council, Putney has three main parks with different purposes. Where Putney Park comes into the picture is when you're looking for a great park to go for a day that will provide everything you expect in a great park.
First off, Putney Park itself is abundant with lots of greenery. There's so many trees and large patches of grass to enjoy either the sun or the shade. There's many different areas that you will be able to set up for a picnic that there will never be a problem finding space. No matter how many people decide to show up on a nice sunny day, you'll always have a reasonable amount of room to enjoy your time with family, friends and kids.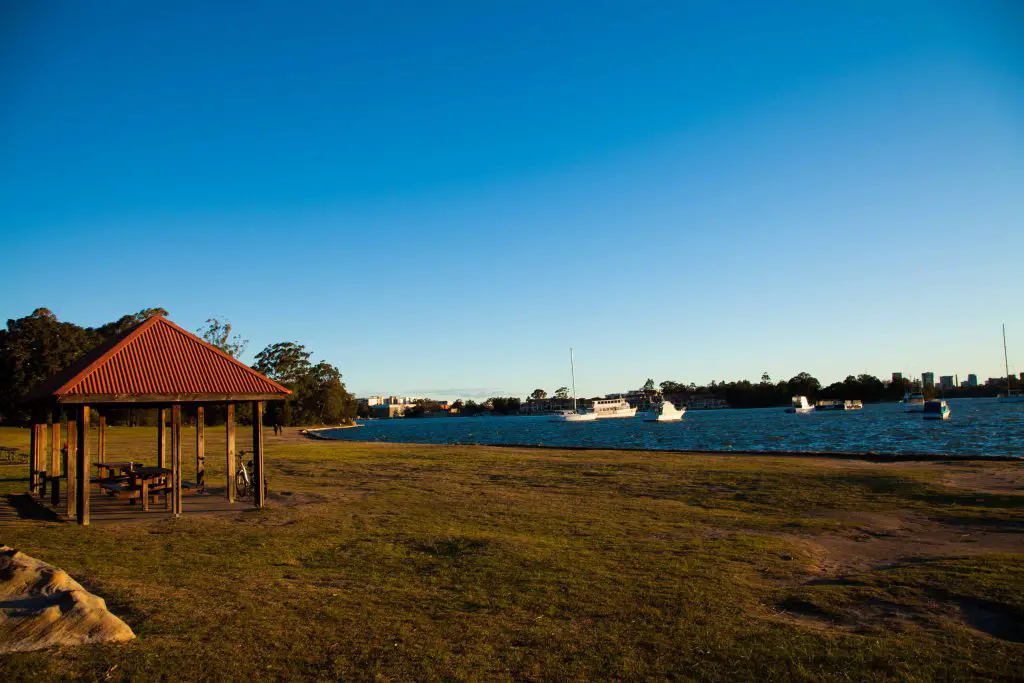 The absolutely best feature of Putney Park, is the fact that it's so close to the water. As humans we're always attracted to a relaxing atmosphere and a nice view. This is located down towards the 'bottom' of the park. Consequently for me, this is what I'd consider the hot spot. It's where all the action is, and there's an ample amount of amenities in this area.
Features of the Park
Putney Park incorporates all the expected amenities. You can expect to see multiple BBQ areas, a cycle way, parking (including disabled), picnic areas, play equipment (toddler friendly), toilets and plenty of space for walking adventures.
There's a couple of gazebo's for you and your family to enjoy and to ensure you will get one you can reserve it for around $184 for Putney residents) or $284 for non Putney Residents. More information can be found on the councils bookings site.
As part of Putney Park, there's also the Putney Punt, which sits just to the side of the park. Don't worry, there's no cars going directly through the middle of the park or anything. The punt is essentially a ferry that runs over the water transporting cars from the Putney and Mortlake sides of Parramatta river. For further information including the operating hours check out the information on Sydney Ferries.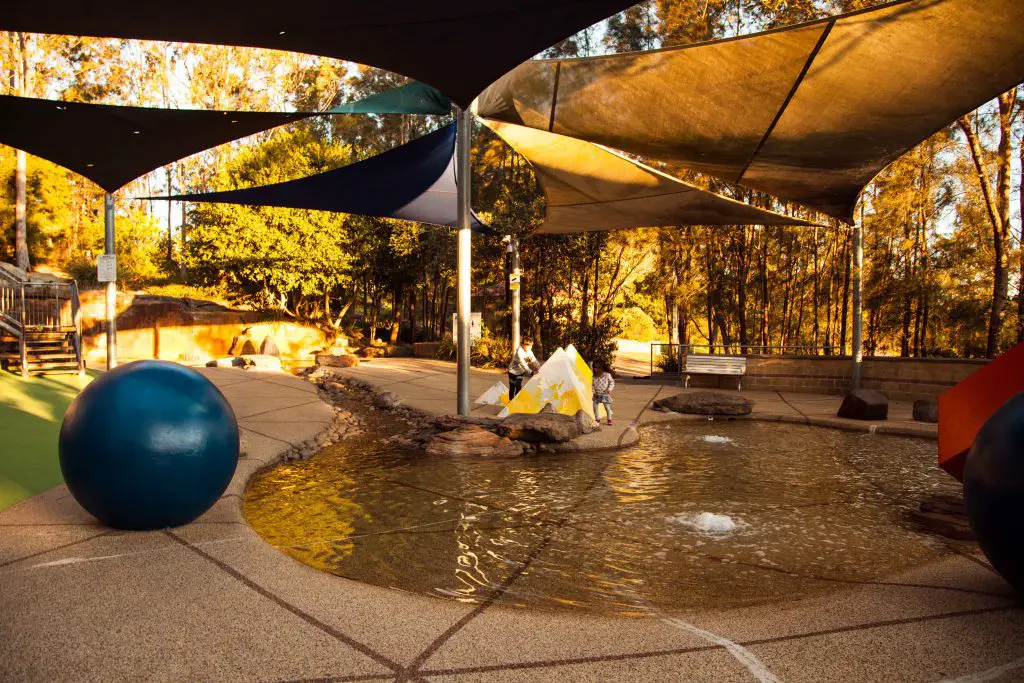 However, all of this aside, the main feature would have to be the Putney water park and playground areas. They've really gone above and beyond to provide a great experience for the kids.
Putney Water Park and Playground
The Putney water park is one of the main attractions for many at Putney Park. This is what will keep the kids entertained for hours. It's a great little area where the kids can enjoy getting wet on a hot day. There's a generous amount of space for the kids in this area. A portion of it now has shade covering it so they don't get sunburn.
In addition to Putney water park there's also a big slide that has been around for ages. I remember coming here when I was a kid. My cousins and I couldn't get enough of it! However, if the kids find the slide and Putney water park boring, there's more to this playground!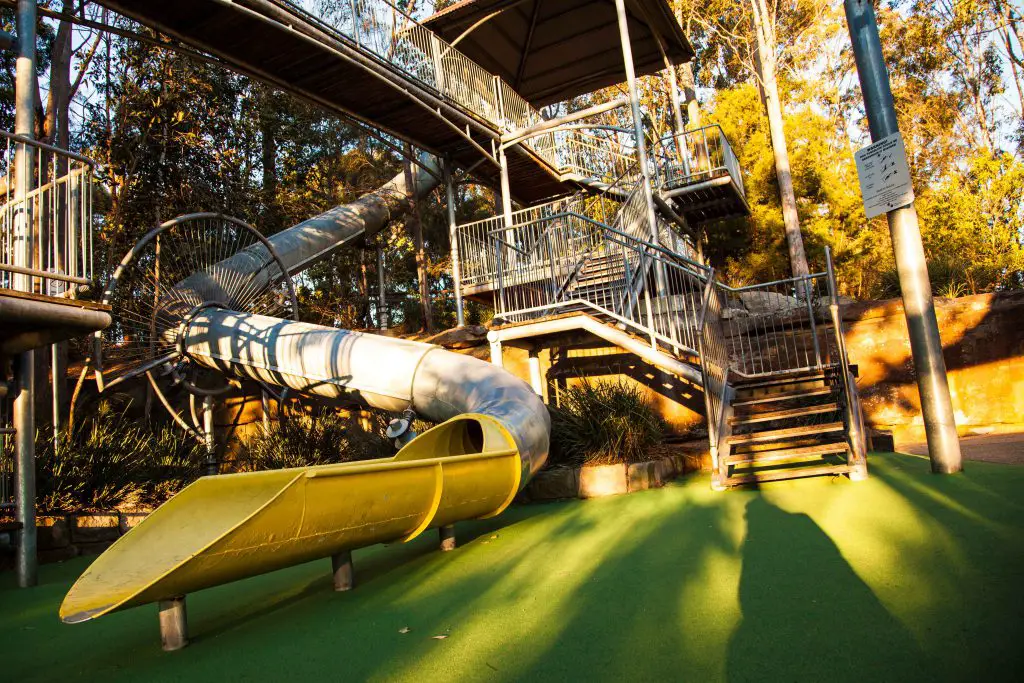 There's also a large climbing pyramid for the kids. These ropes will provide another adventure for kids and not to worry, the giant sandpit below should provide a soft enough surface to allow a fall with no injuries. Although please ensure they're careful and you supervise. Lastly, there's also a swing set and other equipment in another section of the park.
Conclusion
In summary, Putney park is a phenomenal place for a day out. Consequently due to good decisions made by Ryde council to implement all of these great features. You've got a gorgeous and relaxing setting, vast amounts of space and amenities. They don't just provide your standard park features such as BBQ's, toilets, etc. this park goes above and beyond with the Putney water park features and other playground equipment.
In addition to all of this, you've got Charcoal Chicken Putney around the corner to grab some really good food for your picnic as well. With all this information I've been providing I feel like I'm slowly becoming a Putney area guide. In brief, there's no doubt you'll have a ridiculously good time here, no matter what the occasion is. Enjoy and let me know your thoughts in the comments below!
Key Information:
Opening Hours: 24 hours

Address: Pellisier Rd, Putney NSW 2112

Key Features: Shaded playground,
putney water park, toilets, parking,
gazebos, BBQ areas, close to local shops.

Bookings: via Ryde Webiste