2018 Maserati Quattroporte Configurations – Spoilt For Choice
By the time 2018 came around, Maserati were well established with their four-door sedan. The classic model, Quattroporte, had been in existence for 55 years, since 1963. This current iteration was the Quattroporte VI and had been on the road for the last five years. But really, this was more of a continuation of the fifth rendition of the Quattroporte which had been first produced in 2003.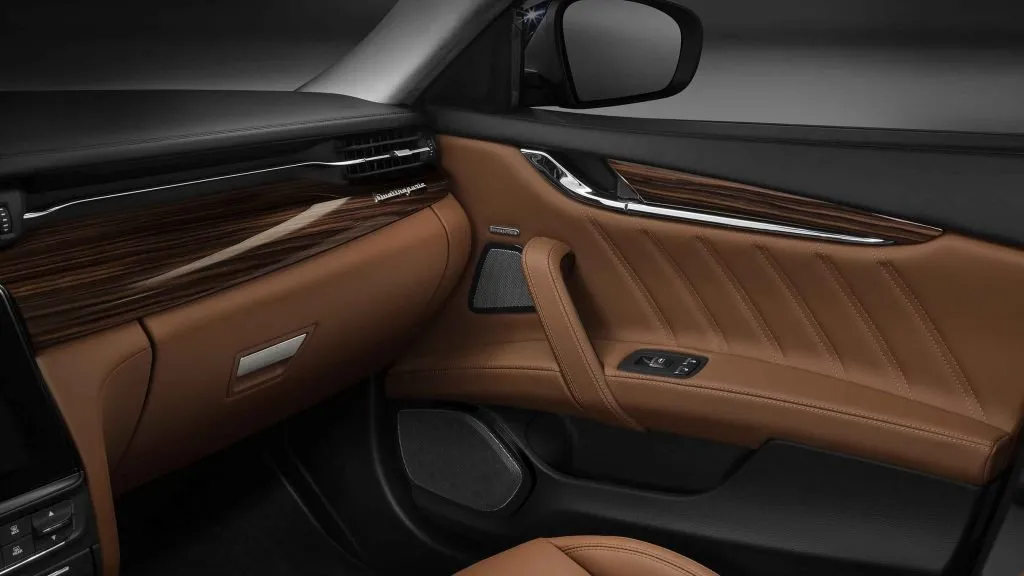 The 2018 Maserati Quattroporte configurations would see some upgrades to the previous year's model. Performance from the engines had been tweaked to provide more punch while electrical steering allowed driver safety aids to be installed. This would see Maserati trying to match their luxury sedan to those of their Germanic rivals. The gap that was very noticeable before, with most standardized options conspicuously missing from the Italian model, was now being addressed.
So, let's take a look at the 2018 Maserati Quattroporte configurations list and see what the Maserati Trident four-door had to offer.
Something For Everyone
The 2018 Maserati Quattroporte configurations list was quite long, with nine different iterations of the four-door luxury sedan. These renditions would look to offer improvements on both luxury and performance. These included the 'Base' model (sometimes referred to as the Quattroporte 350), S, S Q4 and GTS. Apart from the Base, all models were also offered with either the GranLusso or GranSport package. While S and S Q4 buyers had to pay extra for these upgrades, the GTS offered either fit out free of charge.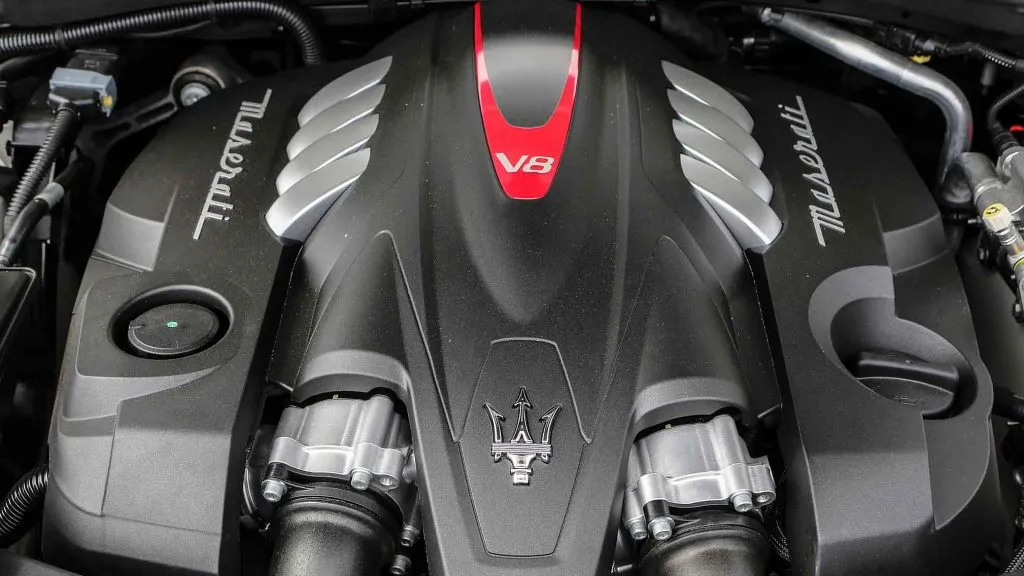 Most models were powered by a 3.0 liter twin turbocharged V6 Ferrari engine, although the top of the range, GTS, came with a 3.8 liter twin turbocharged V8 Ferrari engine. While all models were fitted with the ZF eight-speed automatic transmission.
The pricelist was equally varied to cater to everyone's taste and budget. When first released, the Base was just above US$100,000 and the cost would scroll through until the GTS which was valued at $138,000. This did not include optional upgrades on 'Driver Assistance' aids and audio sound systems which would increase the price by another $10,000-$20,000.
Base But Not Basic
The Maserati Quattroporte 350 had the least power under the hood but it was still a decent performer. Its V6 engine provided 345 bhp at 5,500 rpm and 368 lb-ft of torque between 1,750 – 4,500 rpm. The Base could accelerate from 0-60 mph in 5.5 seconds and reach a top speed of 168 mph.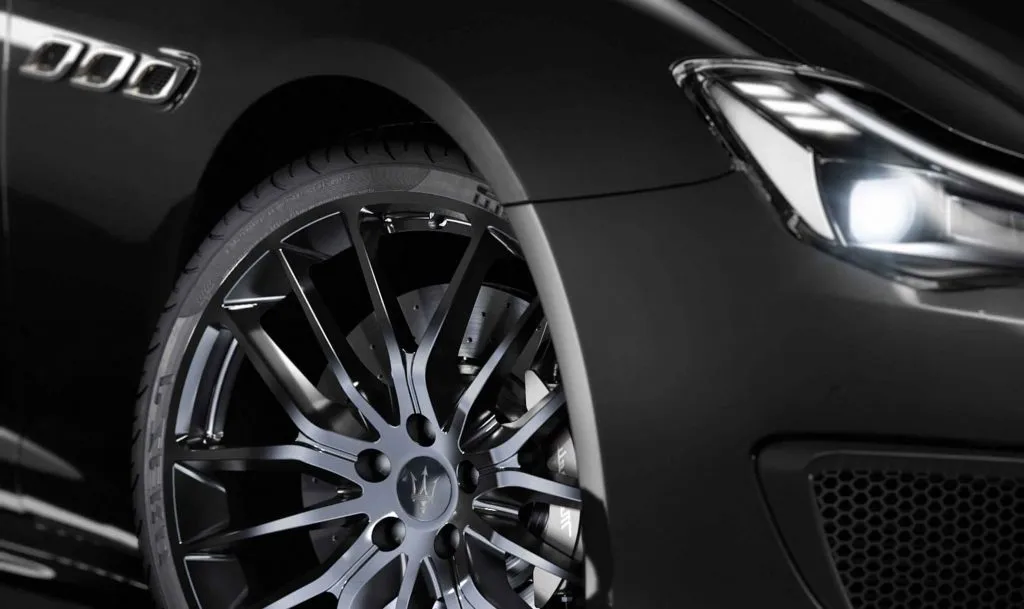 Exterior standard features included: 19 inch alloy wheels, adaptive Xenon headlights, automatic wipers, adaptive LED headlights, a sunroof, front and rear parking sensors, blind-spot monitoring, remote start, an adaptive suspension, and keyless entry and ignition.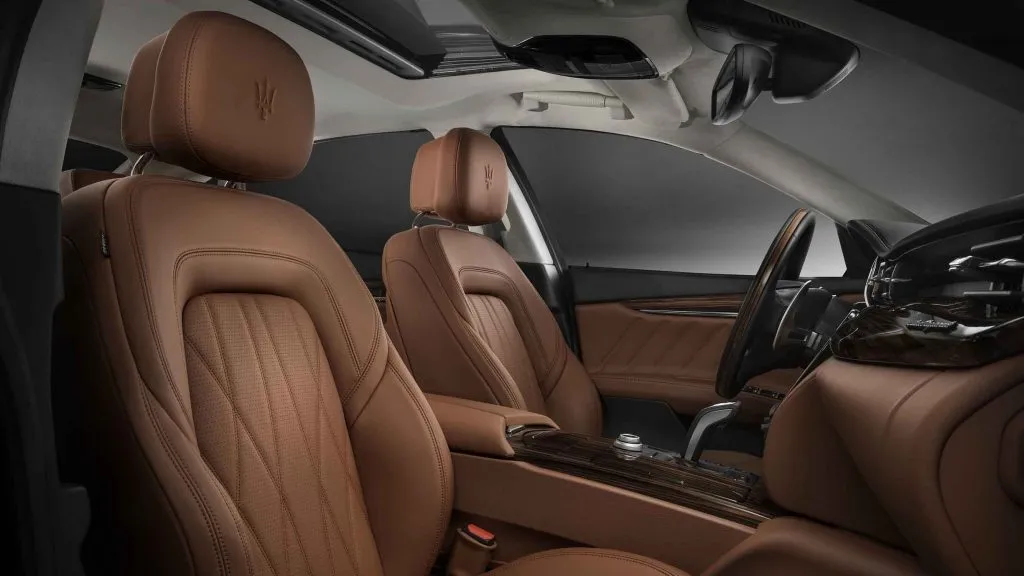 For the interior there is a dual-zone automatic climate control, a rearview camera, heated and power-adjustable front seats, driver-seat memory functions, a folding rear seat, a power-adjustable steering wheel, leather fit out with wood interior trim, power rear side-window sunshades, ambient interior lighting, Bluetooth, an 8.4-inch touchscreen, a navigation system, a Wi-Fi hotspot and a 10-speaker Harman Kardon sound system.
S Stands for Sport
The 2018 Maserati Quattroporte configurations continue with the S model which offers all of the above as well as a more powerful V6 engine. This model gets increased horsepower this year with 424 bhp at 5,750 rpm and 424 lb-ft of torque between 2,250 – 4,000 rpm. This increased power allows the Quattroporte S to go from 0-60 mph in 5 seconds and a top speed of 179 mph. Due to its enhanced performance, it also gets bigger Brembo brakes.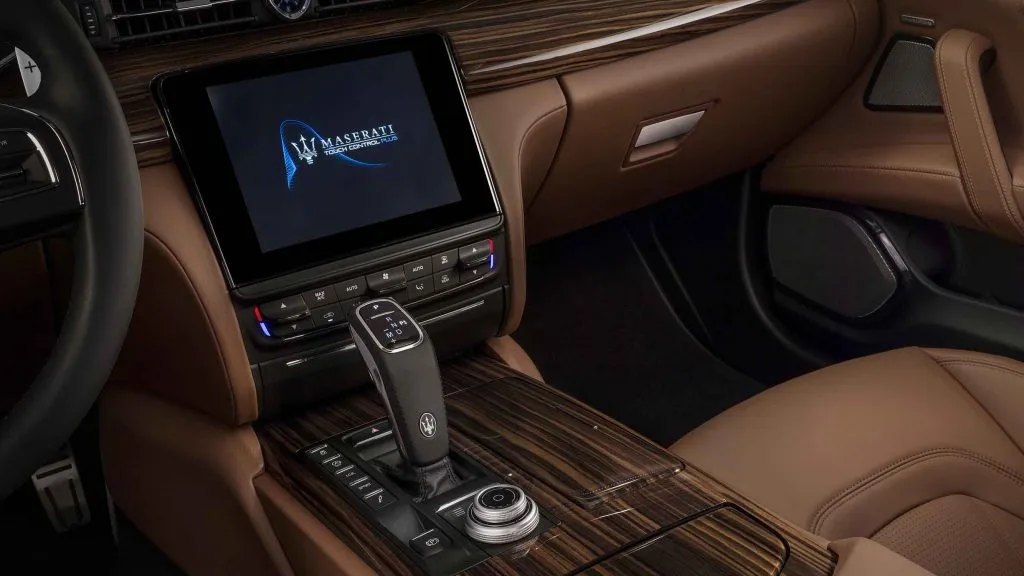 The added packages for this model provide increased luxury or more performance driven upgrades. The GranLusso includes: 20-inch wheels, chrome exterior trim, black brake calipers, ventilated front seats, power-adjustable pedals, a wood and leather steering wheel, premium interior leather upholstery, a simulated-suede headliner, a power rear sunshade, forward collision warning and mitigation with emergency braking, adaptive cruise control, a surround-view camera and lane departure warning.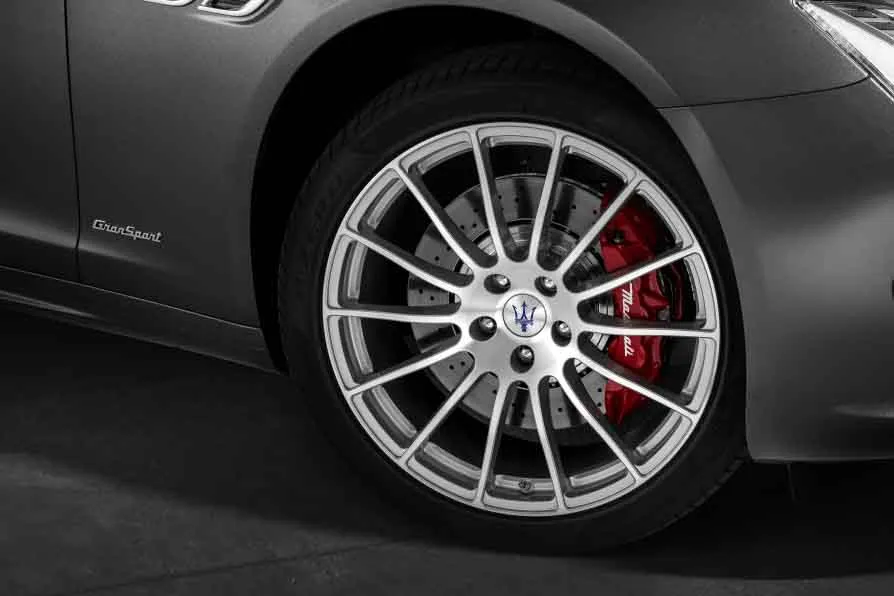 For the sportier package, the GranSport provides: unique 20-inch wheels, a black grille, black side skirts, red brake calipers, a sport steering wheel, sport front seats, and paddle shifters on the steering wheel.
Q4 – All Wheels in Action
While the Maserati Quattroporte S Q4 offered the same engine specs as the S model, it would offer an all-wheel drive arrangement. Whilst the car still ran, for the majority of the time as a RWD vehicle, it could divert up to 50% of the torque to the front axle if it sensed a loss of traction.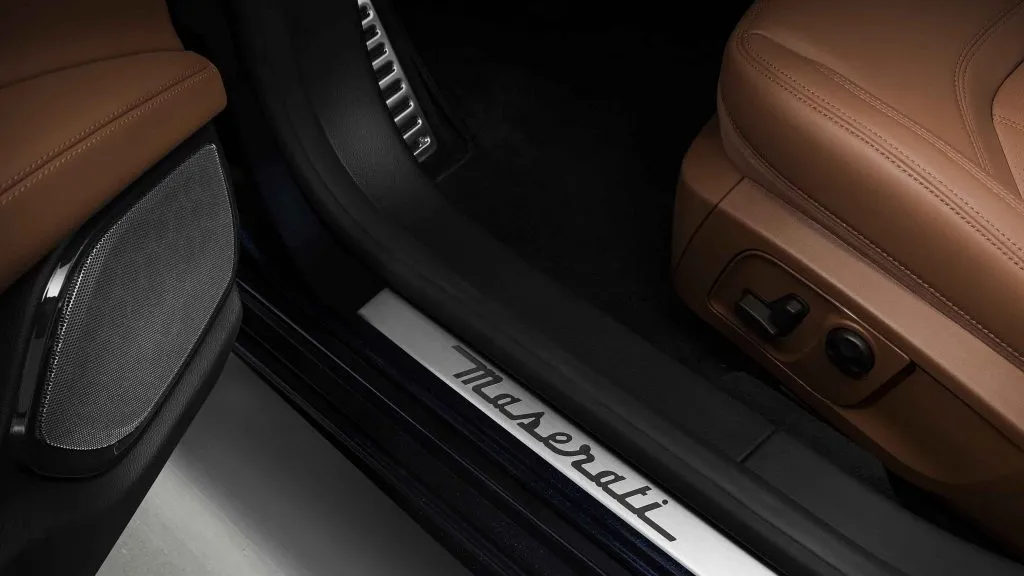 It also augmented the S trim by adding a power trunk lid, shift paddles, heated rear seats, and a heated wood and leather steering wheel. The GranLusso and GranSport packages offered the same upgrades as they do to the S model.
Top of the Line
The 2018 Maserati Quattroporte configurations are rounded off by the GTS. This edition would be reserved for the larger 3.8 liter V8 engine which could create 523 bhp between 6,500 – 6,800 rpm and 479 lb-ft of torque between 2,000 – 4,000 rpm. However, this engine also had an "Overboost' function which increased the torque dramatically to 524 lb-ft between 2,250 – 3,500 rpm.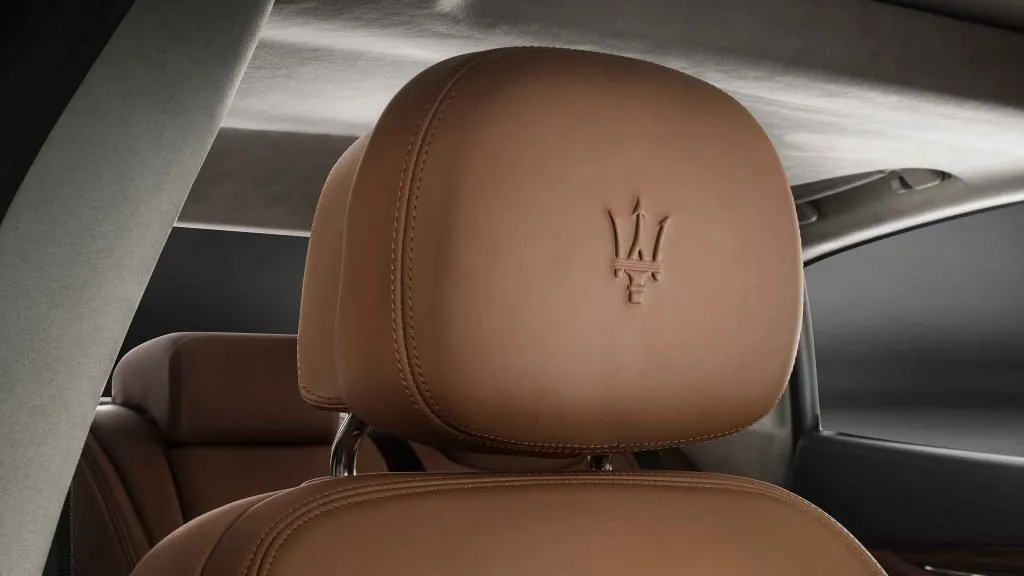 Acceleration and speed were impressive with the GTS as it made the 0-60 mph dash in just 4.7 seconds and a blistering top speed (for a luxury sedan) of 191 mph.
The choice of fit outs was between the GranLusso and GranSport though lettering on the vehicle added the GTS moniker.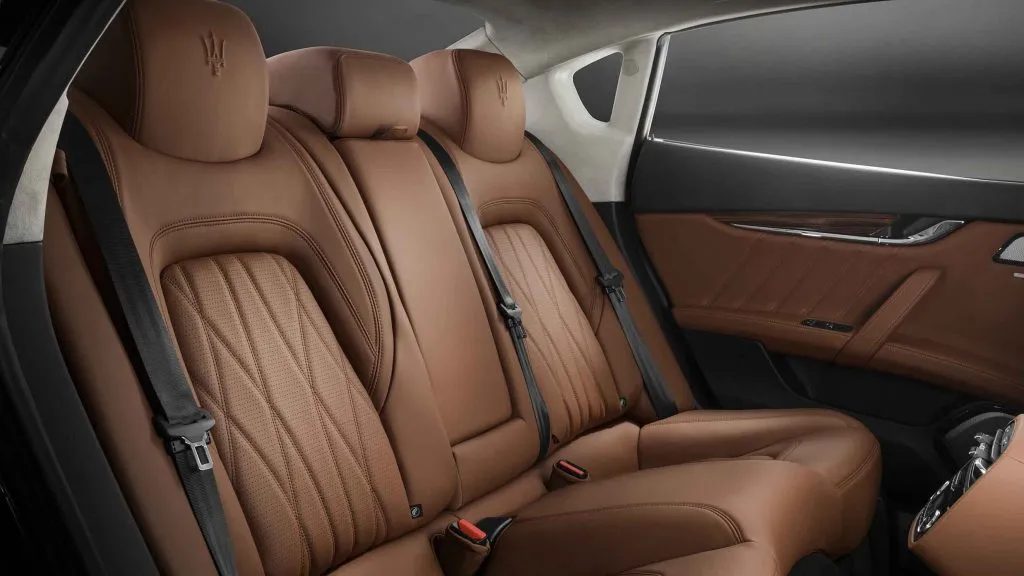 There were extra options, on top of all of this that could be added to all models. These options include 21-inch wheels, four-zone automatic climate control, an array of wood and carbon-fiber interior trim pieces, folding rear-seat tables, a rear center console in place of the center seat (reducing the seats from five to four), a rear-seat entertainment system and a Bowers & Wilkins premium audio system. There were even a few extra parts on the exterior that could be optioned in carbon fiber as well.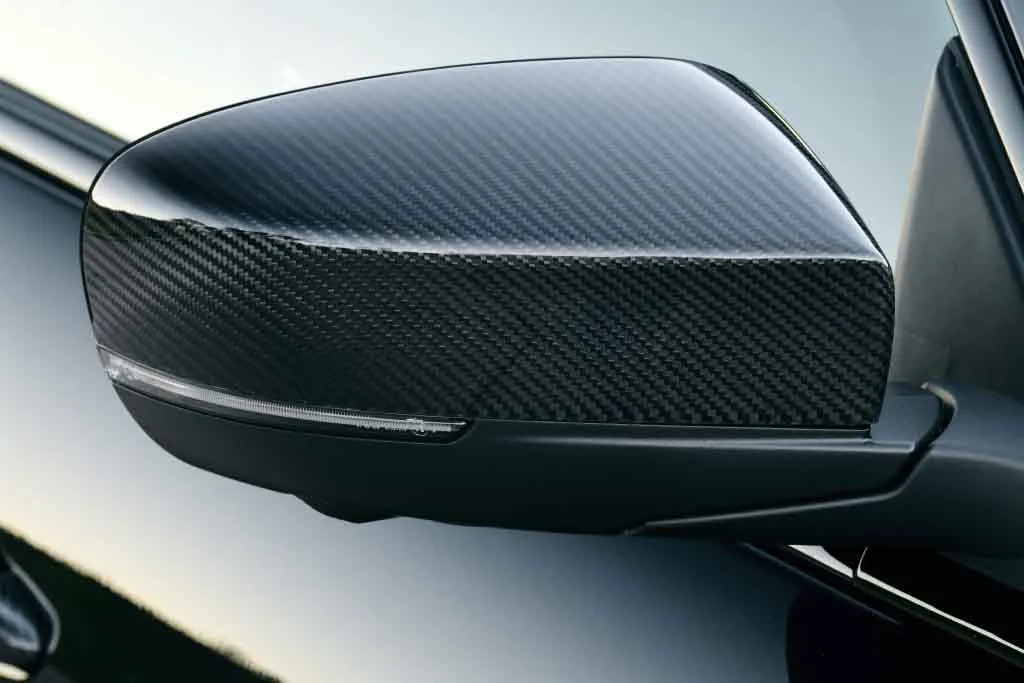 With the 2018 Maserati Quattroporte configurations, they had set a new benchmark for their four-door sedan. Now with all the acquired driver assistance aids installed and a more powerful engine, Maserati had set their stall out to impressive effect.