The Brilliant 2021 Honda Accord Sport – A Full Review
Shopping for a new car can be overwhelming. There are so many different makes and models to choose from, not to mention all of the options and features that each one offers.
It's hard to know which car is right for you and your family. You want something that's reliable and has all the features you need, but you don't want to break the bank.
Some manufacturers just do it better when it comes to family sedans! In this segment, the 2021 Honda Accord Sport truly shines. After its release, the 2021 Honda Accord lineup was featured on several 'Best Of' lists. If you're interested in the 2021 Honda Accord Sport, this is what you need to know!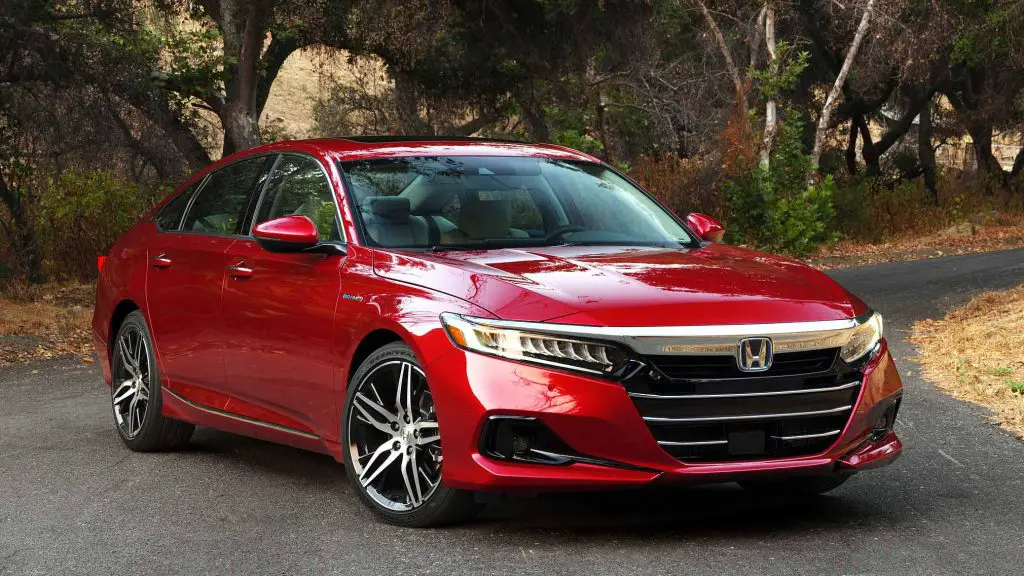 The 2021 Honda Accord Sport is the third trim level offered by Honda for the Accord lineup. These models are standard automatics, with no manual options available. There are two four-cylinder turbocharged engines for buyers to choose from: a 1.5L that delivers 192hp or a 2.0L that generates 252hp.
For those interested in the 2021 Honda Accord Sport, we're going to do a thorough overview. In doing so, you'll gain a better understanding of what this model has to offer you. You'll understand why this vehicle made it onto those 'Best Of' lists in no time!
How Honda's 2021 Accord Sport Stands Out
Since the late 80s, Honda's Accord vehicles have remained one of the best-selling vehicles in America. The continued support from consumers is largely due to the fantastic upgrades and changes that have been made by Honda throughout the years.
The careful development of these vehicles has allowed them to remain appealing to drivers. When you compare the 2021 Honda Accord Sport models to the previous model released in 2020, it's evident that Honda is committed to refining the included features.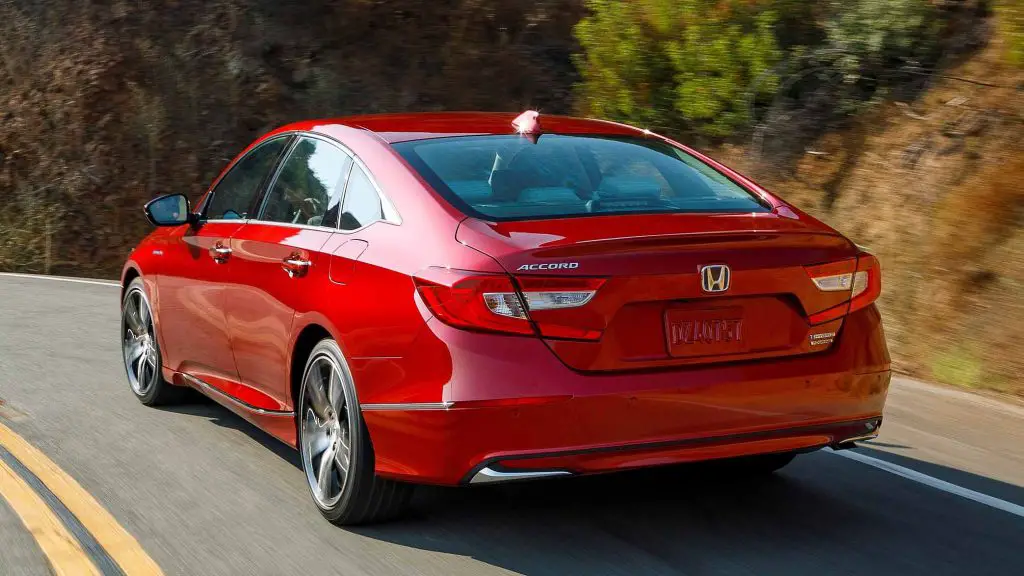 In terms of engine, horsepower, and fuel economy, 2021 models are almost identical to the previous year's models. However, the manual transmission was dropped, and the body features a refreshed design, with the inclusion of a chrome accent bar. Wireless Apple CarPlay and Android Auto features are also now included.
While these changes are rather subtle, they result in a more refined Sport model than the 2020 models. Of course, this will become evident as we take a closer look at the 2021 models and all the great features packed into them!
2021 Honda Accord Sport Trim Levels And Pricing
For the 2021 range, Honda offers a total of six trim levels for consumers to choose from when buying an Accord. In this lineup, Sport and 2021 Honda Accord Sport SE models fall in the middle. Most consumers seem to favor the Sport trim level. And for the 2021 Honda Accord Sport price starts at the reasonable sum of $29,500.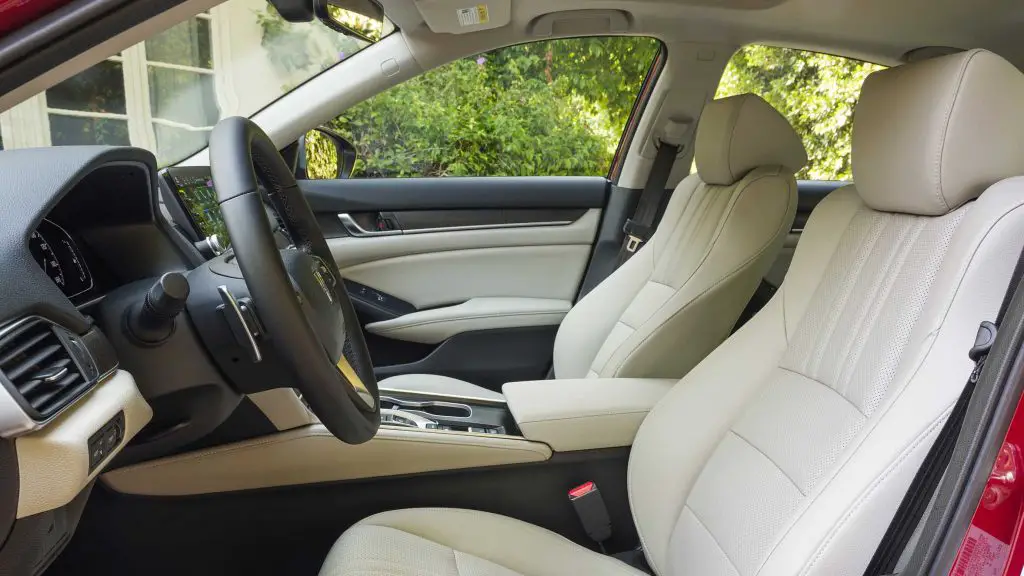 When you compare the cost of a 2021 Honda Accord Sport to the cost of the base LX trim, the slight increase in price is justified – this will be evident when we discuss the engine in the next section. The sport can offer great features and performance for ¾ of the price of the top trim level – but just how great is that performance?
Driving Honda's 2021 Accord Sport – Engine, Transmission, And Performance
There are three powertrains for the 2021 Honda Accord lineup, including a Hybrid. The base powertrain is a 1.5L turbo engine that delivers 192hp. You'll be relieved to know that 2021 Honda Accord Sport models can be upgraded to an even more powerful engine: a 2.0L turbocharged engine that produces 252 horsepower. 
Compared to the 1.5L turbocharged base engine, which delivers 192 horsepower, the 2.0L is a significant upgrade. Just picture what you can do with all that additional horsepower! Powered by either of these engines, the 2021 Honda Accord Sport truly lives up to its name!
For 2021 models, a manual transmission is no longer available, which means all 2021 Accord vehicles, including Sport models, have automatic transmissions. While it's not possible to get a manual Accord Sport, the 10-speed automatic transmission will impress you!
With this transmission, Accord Sport models can shift gears seamlessly. This ride's smoothness is genuinely emphasized in Sport models with the 2.0L turbo engine. Regardless of which engine you choose, there's much to love about the automatic transmission.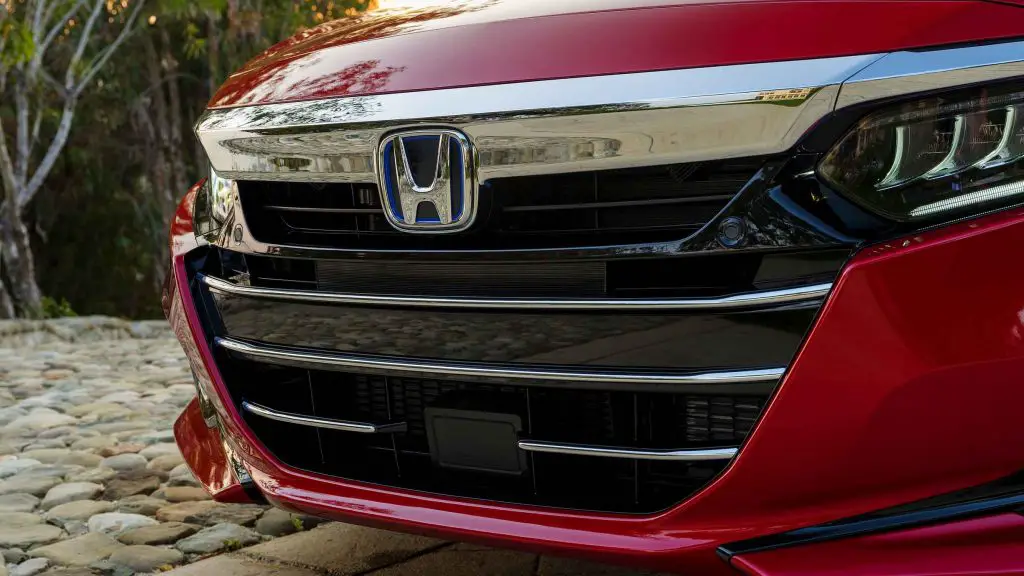 The powerful engine and automatic transmission are a perfect combination. Sport models provide drivers with additional power, while the price can be kept low. This powerful performance truly allows Accord Sport models to stand out from competitors, earning 2021 models a well-deserved place on many 'Best Of' lists.
How Fuel Efficient Are 2021 Honda Accord Sport Models?
As expected, the fuel efficiency of a 2021 Honda Accord Sport will depend on the chosen engine. For Sport models powered by the 1.5L turbo, the combined city and highway MPG is 32. For 2.0L turbo models, however, this combined MPG rating drops to 26.
If fuel efficiency is an essential concern for you, a 1.5L engine may be the better choice for your needs. If you've got your heart set on Honda's faster turbo engine, the slight decrease in fuel efficiency might be worth it!
Into the 2021 Honda Accord Sport Interior
For 2021 models, five adult passengers can comfortably be seated in the Accord Sport's cabin. In fact, many consumers are surprised by the amount of cabin space in the 2021 Accord models. In the front row, 39.5 inches of headroom is available, which only drops to 37.3 inches for the rear seats.
In terms of spaciousness, Accord Sport models shine when compared to other mid-size sedans. However, the cargo space pales in comparison to the cargo space offered by competitors, such as the Honda Civic. 2021 Honda Accord Sport models offer 17 cubic feet of cargo space, which is limited but enough for most drivers.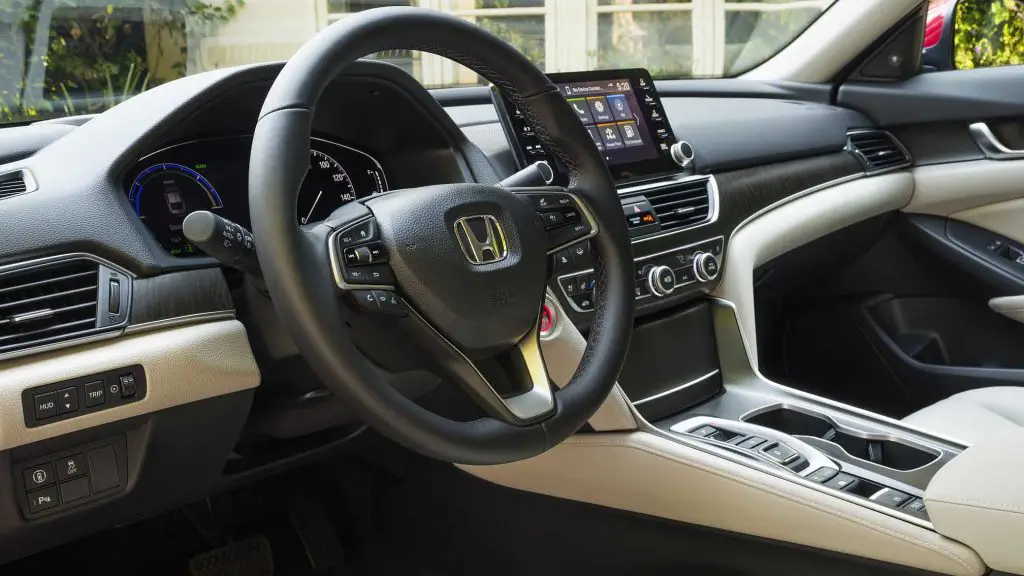 In terms of Honda's trim structure, buyers are not given customization options. Ultimately, this means that Honda makes decisions for the driver. Luckily, Sport trims are in the middle of the lineup and offer a good balance in this department.
All 2021 Accord models are equipped with 8-inch infotainment systems regardless of trim level. Bluetooth and USB connectivity are also standard across all 2021 models. Drivers will find the infotainment system easy to use and navigate.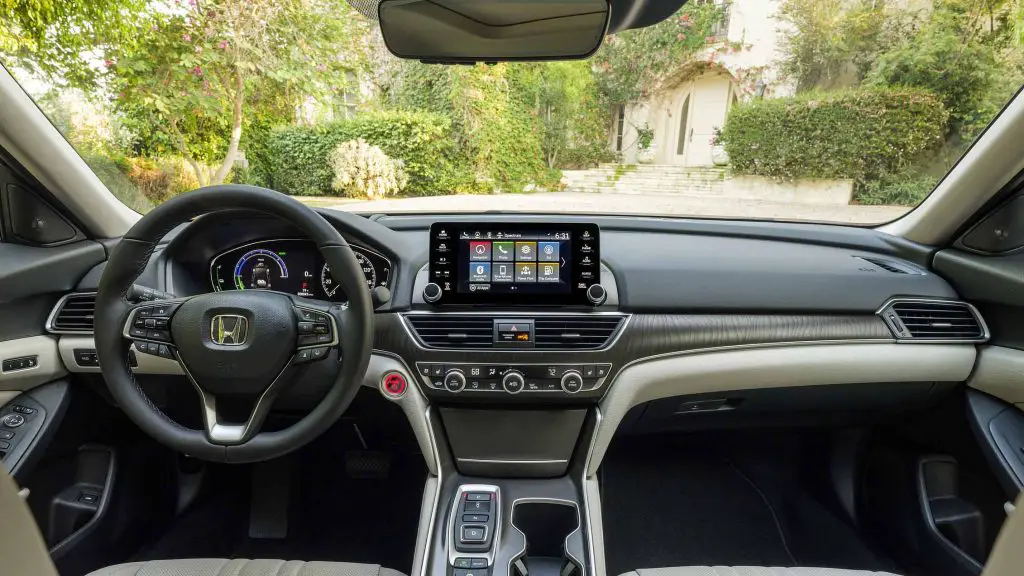 This entertainment system is compatible with both Apple CarPlay and Android Auto. 2021 Honda Accord Sport models will feature an 8-speaker sound system. Unfortunately, the premier 10-speaker sound system is reserved for the highest trim levels.
Warranty And Safety Features for the 2021 Honda Accord Sport
In terms of safety features, the 2021 Honda Accord Sport truly shines! In fact, the National Highway Traffic Safety Administration awarded the 2021 Accord range a glowing 5-star safety rating. Honda included adaptive cruise control and automated emergency braking as standard features. Lane-keeping assist is also featured on all 2021 models.
Naturally, there are more safety features that can be added at an additional cost. These optional features include blind-spot monitoring, rear-cross traffic alerts, and parking sensors. While the standard safety features are great, these extra features will make driving a 2021 Accord that much better!
However, how does the included warranty compare to these safety features? While the warranty provided by Honda is decent, it is overshadowed by more competitive coverage periods offered by competitors.
The limited warranty will cover a 2021 Honda Accord Sport for three years or 36,000 miles. On the other hand, the powertrain warranty is valid for a period of five years or 60,000 miles. Generally, this is on par with similar brands.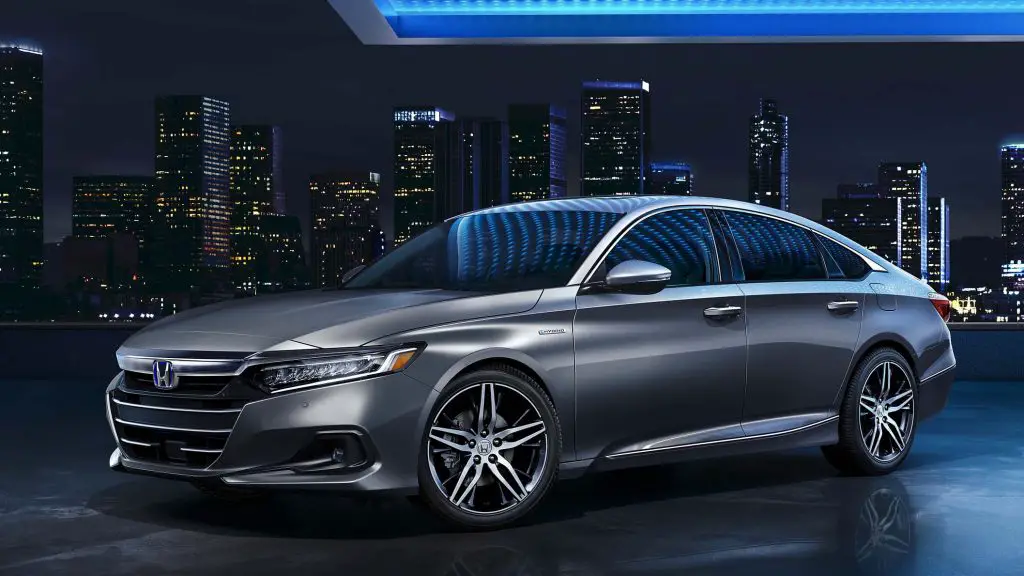 It's important to note that Honda does not offer any complimentary scheduled maintenance when you purchase their vehicles. This is a standard warranty feature for some of the Accord's competitors, such as the Toyota Camry. 
The Verdict
The 2021 Honda Accord Sport is a standard automatic family sedan. For the Sport trim level, buyers can choose between two turbocharged engines. All models also feature an 8-inch infotainment system. The safety features of the Accord genuinely shine, while the warranty offered is on par with those from other manufacturers.