Shopping for a new car can be a daunting task. You have to consider what type of car you need, what features are important to you, and then find a dealership that has the right car at the right price. Not only is it time consuming, but it can also be really expensive. And if you're not an expert on cars, it's easy to get taken advantage of by dealerships.
This review of the 2021 Honda Civic Sport is the perfect for anyone looking for a great car at a fair price. We talk about all aspects of the 2021 Honda Civic Sport and it's stylish and fun to drive nature, and the included features that are important to drivers today.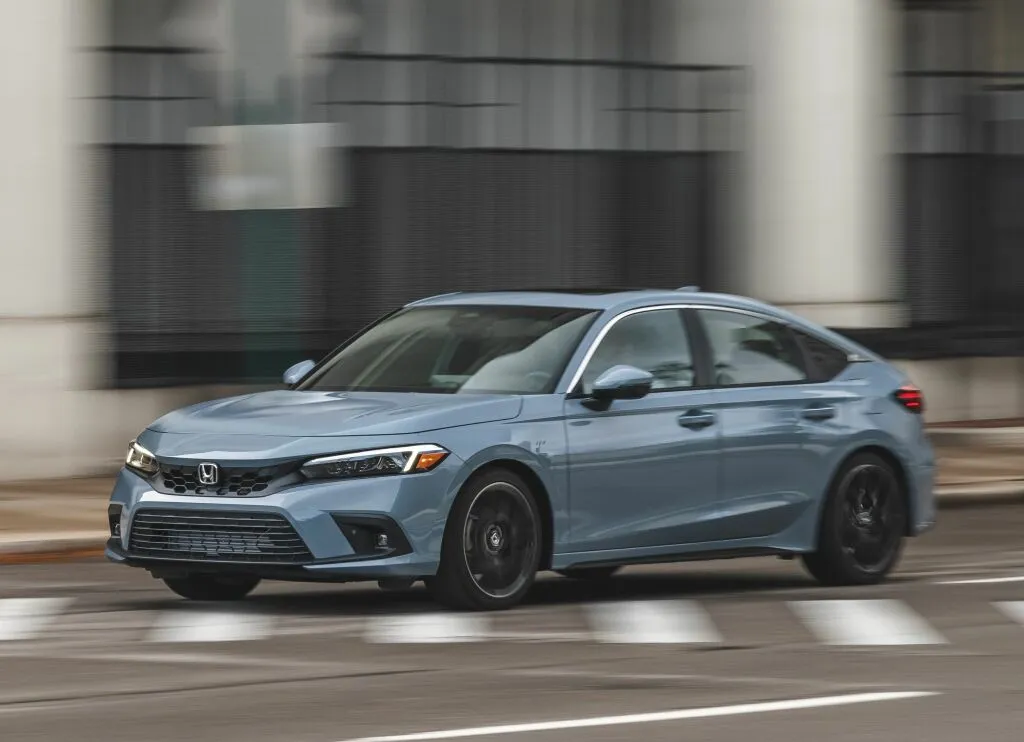 Honda's Civic automobile line has been in production since the early 70s. Civic models have been classed as compact cars for the last two decades. Over time, Honda Civics' have evolved into acclaimed compact cars – which is evident when considering the 2021 Honda Civic Sport models. 
For 2021 Honda Civic Sport models, both hatchback and sedan body styles are offered. 2021 Sport Hatchback models, which both use a 1.5L turbocharged engine, are available with automatic and manual transmissions. Civic Sport Sedan models, however, are automatic-only and use 2.0L non-turbo engines.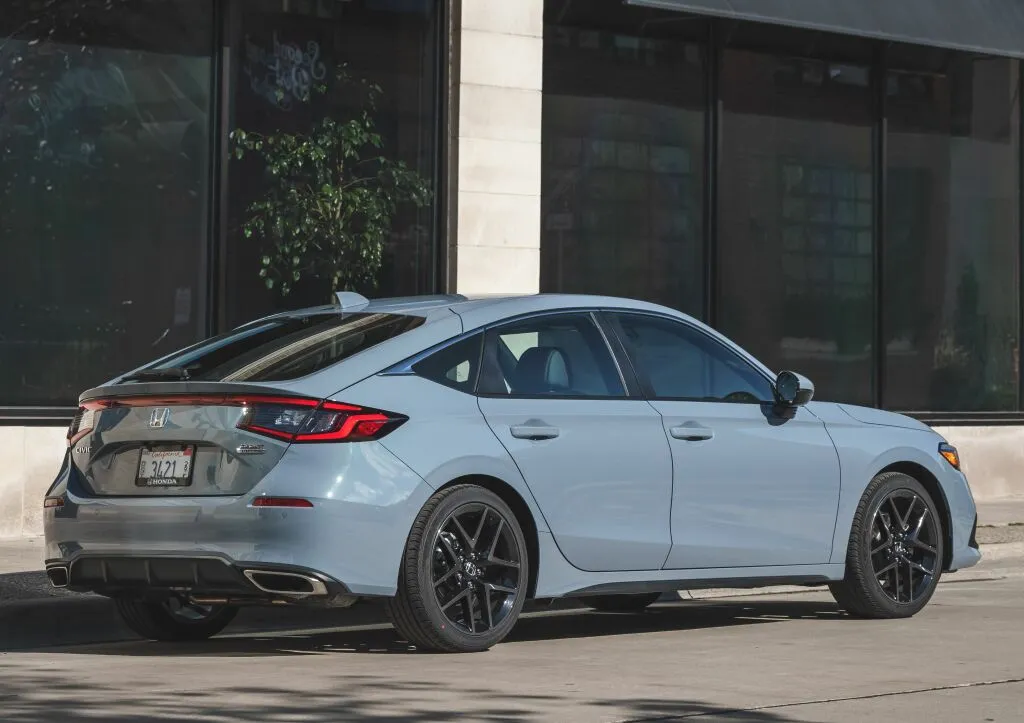 For those interested in learning more about the 2021 Honda Civic Sport models, we will thoroughly analyze these vehicles. Our review of these models from Honda will give you a better understanding of what this vehicle can offer you!
What's New For the 2021 Honda Civic Sport?
Since Honda first unveiled their Civic automobiles in 1972, the Japanese manufacturer has made many changes to the different year models. While initially a subcompact vehicle, models manufactured after 2000 are now classified as compact cars. To date, there have been eleven Civic generations.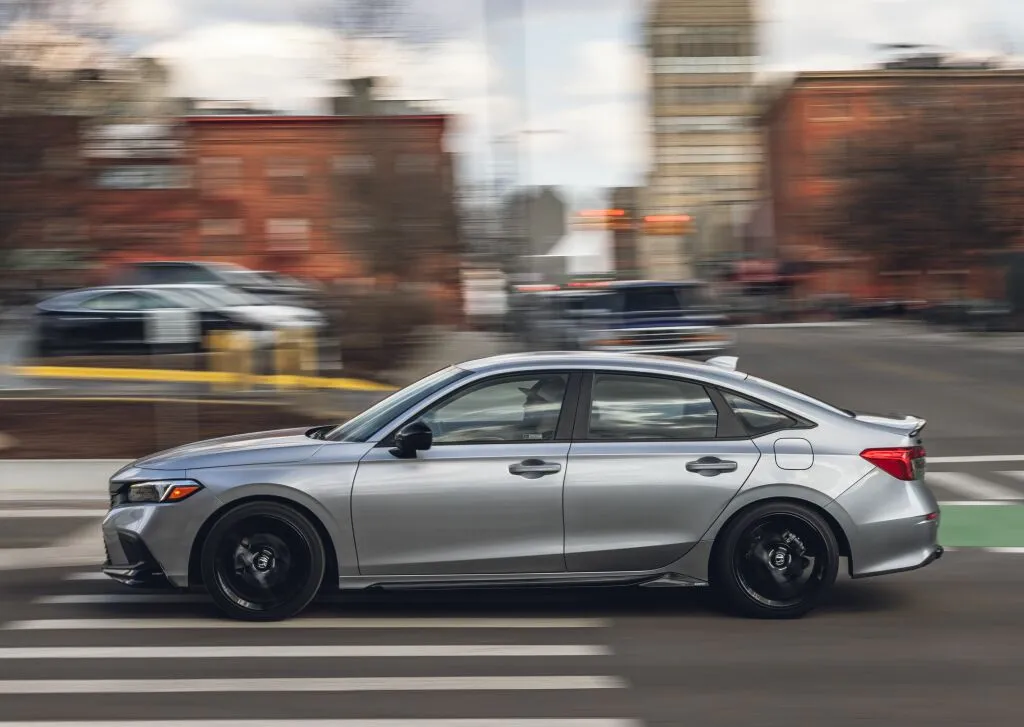 Of course, 2021 models are part of the latest generation! Unfortunately, for the 11th generation, a coupe body style is no longer available. The reason for this is cited as declining popularity. For buyers interested in this body style, Honda's Accord Sport may be a better choice. Accord Sport models are next to Civic Sport models in Honda's current line-up.
2021 models build on the design elements implemented throughout the 10th generation. These previous updates include design changes, the incorporation of LCD panels behind the steering wheels, and more. Many of these changes will be seen throughout this review of the 2021 Honda Civic Sport!
2021 Honda Civic Sport Trim Levels And Pricing
For the 2021 Civic range, there are eight trim levels for consumers to choose from. There are two dedicated Sport trim levels for the 2021 Civic. These two trim levels differ in the body style, with consumers being given a choice between a sedan or hatchback body.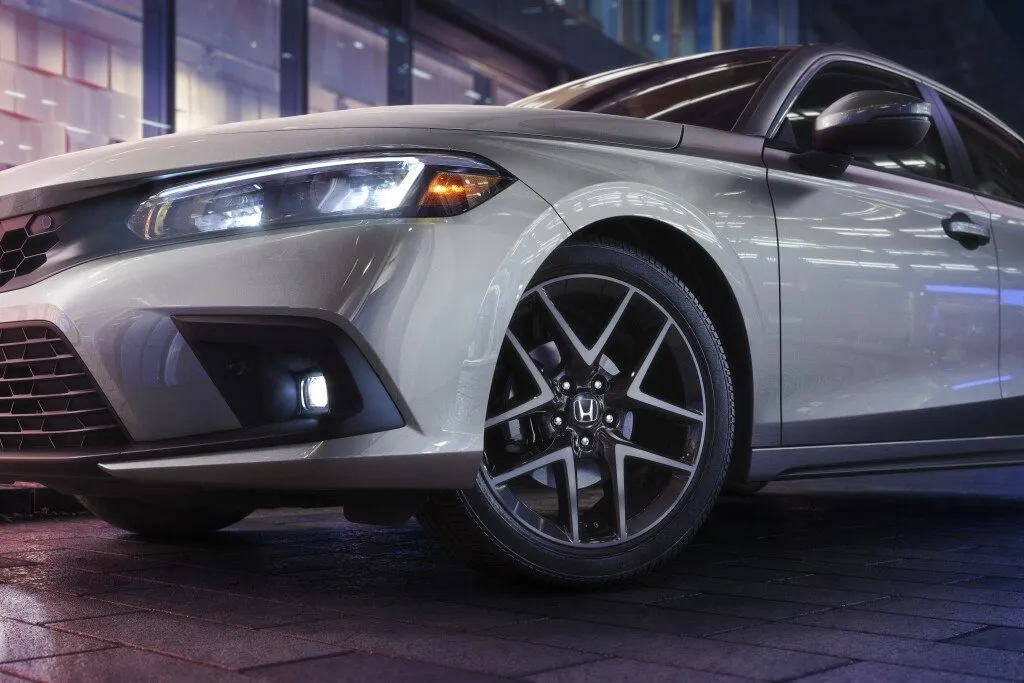 2021 Honda Civic Sport sedans start at $24,500, making them the cheaper sport trim level. For the hatchback 2021 Honda Civic Sport, prices start at $25,500. Many Civic fans prefer the hatchback models due to their sleek design and standard manual transmission.
Driving Honda's 2021 Civic Sport – Engine, Transmission, And Performance
Sport trim levels for the 2021 Honda Civic Sport will use one of two motors. Of course, this allows prospective buyers to choose their preferred engine. It's also imperative to note that the type of engine a Civic Sport will use ultimately depends on the chosen body style.
For 2021 Honda Civic Sport Manual Hatchbacks, a 1.5L turbocharged engine is used. This same engine is utilized in the automatic 2021 Honda Civic Sport Hatchback. Powered by this engine, prospective buyers are looking at 180 horsepower.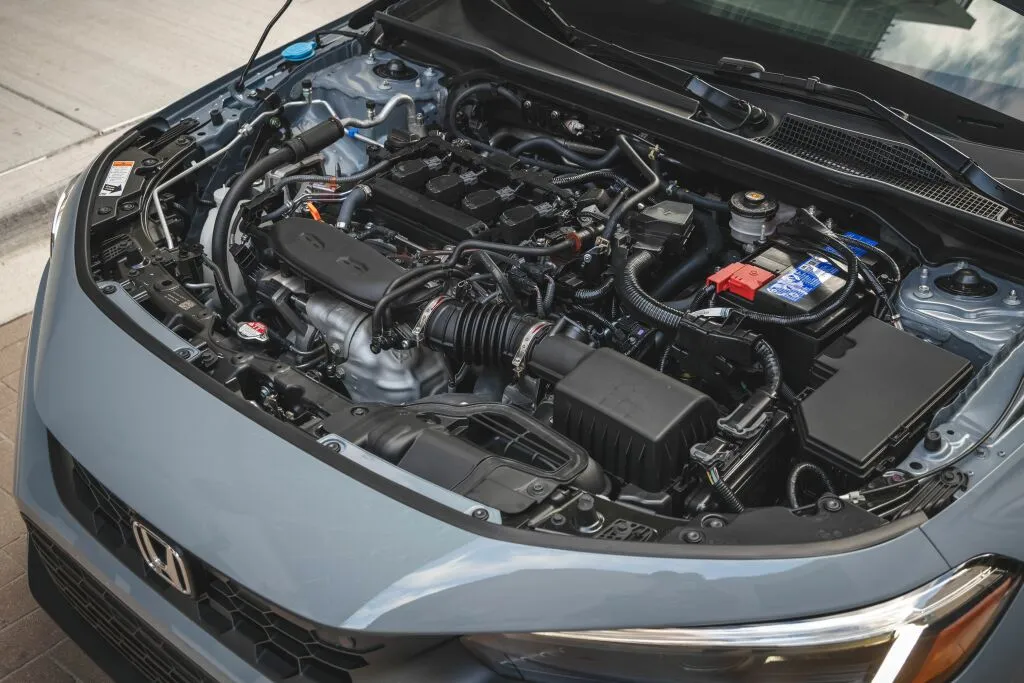 However, when it comes down to the 2021 Honda Civic Sport Sedans, a non-turbocharged 2.0L engine is used. This non-turbo engine can deliver 158 horsepower. The hatchback models will be ideal for buyers looking for a more sport-like engine.
For a 2021 Honda Civic Sport Hatchback, a 6-speed manual transmission is standard. However, Civic Sport buyers have the option of upgrading to an automatic CVT transmission. This same choice is given to Sport Touring Hatchbacks in this 2021 line-up. However, for the 2021 Honda Civic Sport Sedan, only an automatic CVT transmission is available.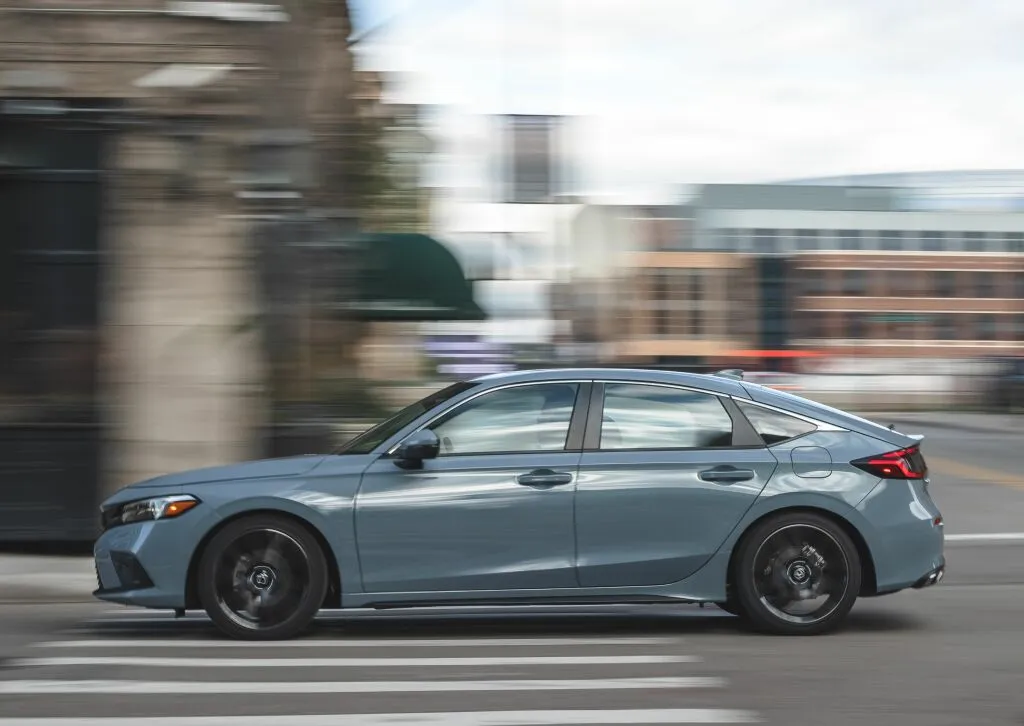 For those who were hoping for a manual sedan, another vehicle may be better suited to your needs. Luckily, the hatchback models allow buyers to choose their transmission. Along with the previously discussed engine options, these choices allow for greater customization. 
All engine options for Civic Sport models provide plenty of power, with nimble handling. However, if you're looking for faster acceleration while driving, turbocharged engines are the way to go. The responsive steering of Sport trim levels is a feature any driver will love!
How Fuel Efficient is the 2021 Honda Civic Sport?
In general, 2021 Honda Civics have excellent fuel efficiency. However, let's consider the fuel economy of the Sport models. After all, differing engines and transmissions can affect this. First, let's consider the 2021 Civic Sport Hatchbacks.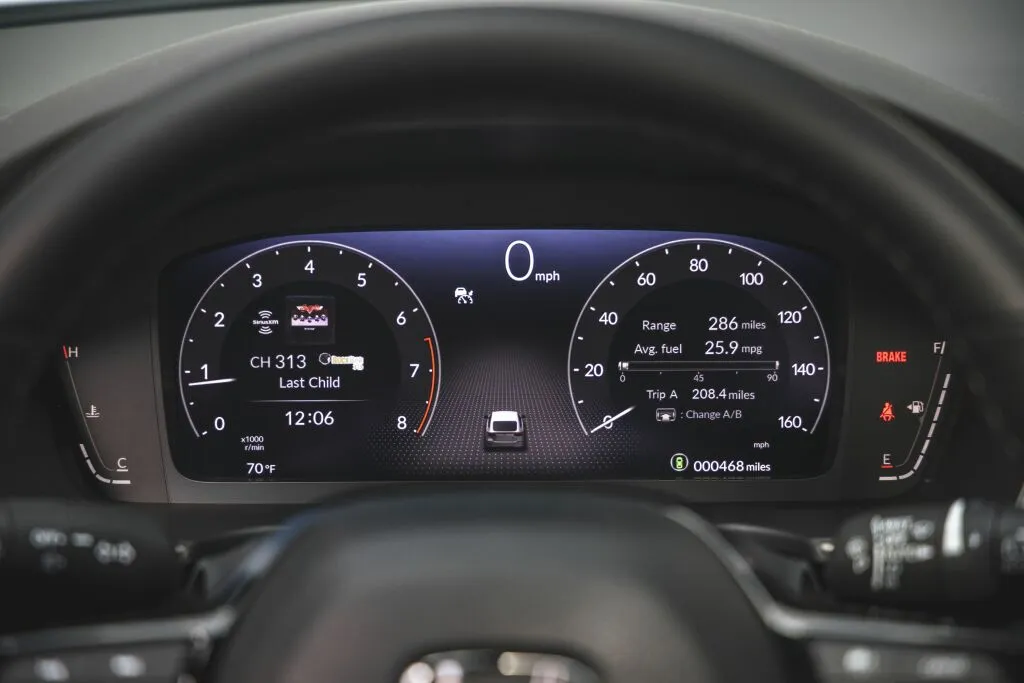 For the manual Civic Sport Hatchback, buyers are looking at a combined city and highway MPG of 33. For automatic Civic Sport Hatchbacks, however, the combined MPG drops ever so slightly to 32. The automatic 2021 Honda Civic Sport Sedans have a combined MPG of 33, tying with the manual hatchback in terms of efficiency.
Into the 2021 Honda Civic Sport Interior
One of the most-loved features of the cabins in 2021 Civic models is their spacious interiors. Irrespective of trim, Civic Sport models can comfortably seat up to five passengers. Irrespective of body style, the interior cabins in these vehicles are more spacious than many of their competitors.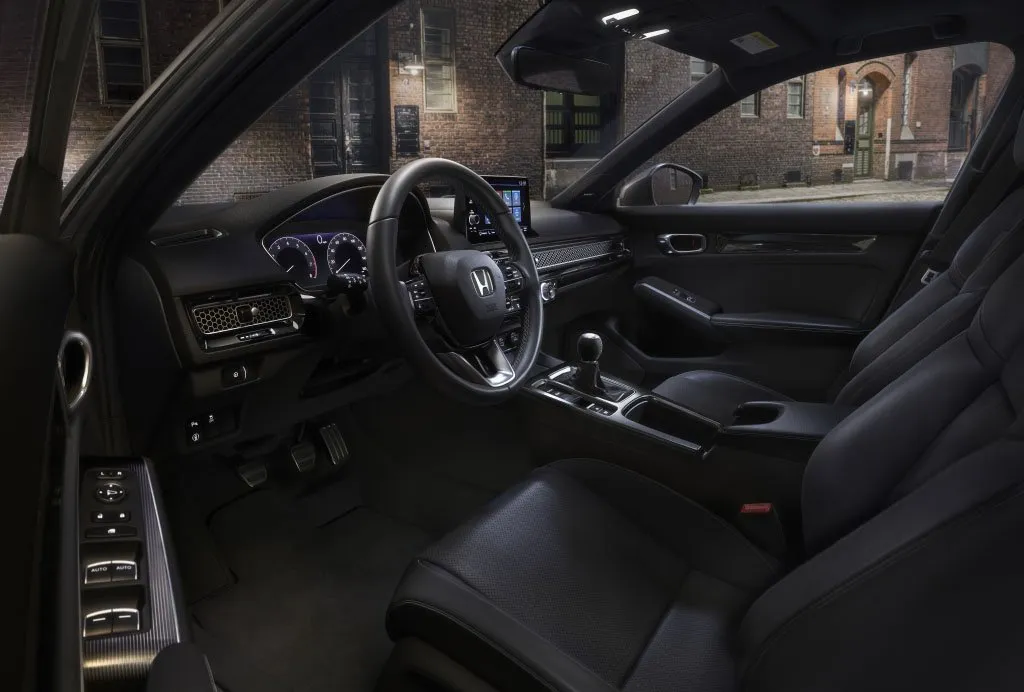 In terms of the interior cabin's design, the appearance is highly modern and practical. Compared to similar cars from other manufacturers, the 2021 Civic models lack some comfort and convenience features. However, the spacious interiors help make up for this!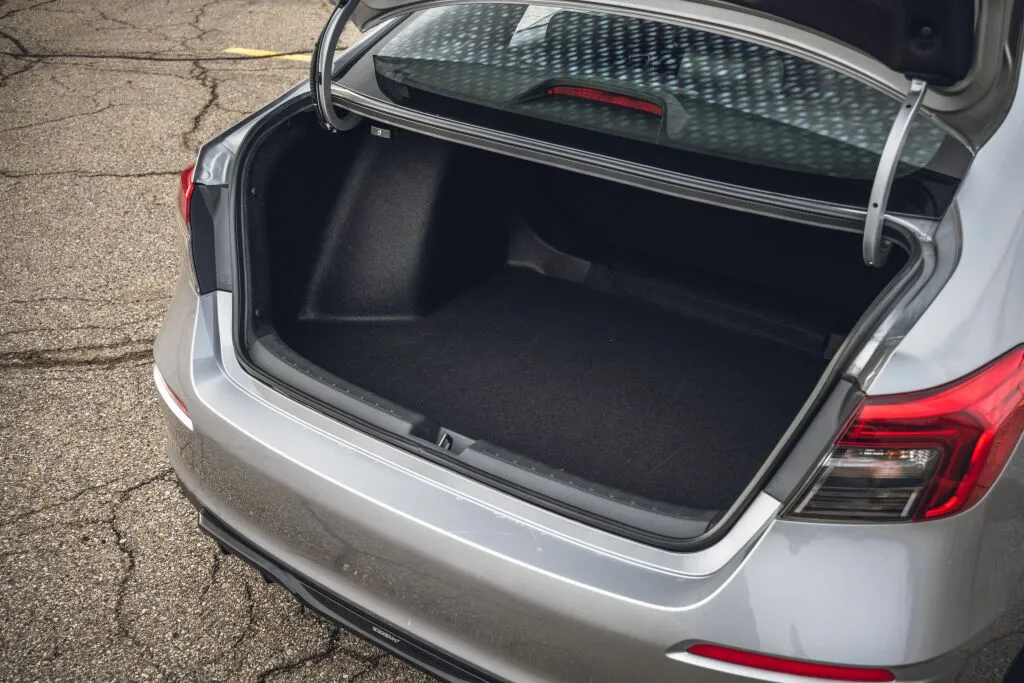 The amount of cargo space will vary depending on the body style. For sedan Sport models, 15.1 cubic feet of cargo space is available. For hatchback Sport and Sport Touring models, 22.6 cubic feet of trunk space is included. While this is more than sedan models, it is more than 3 cubic feet smaller than non-Sport hatchbacks.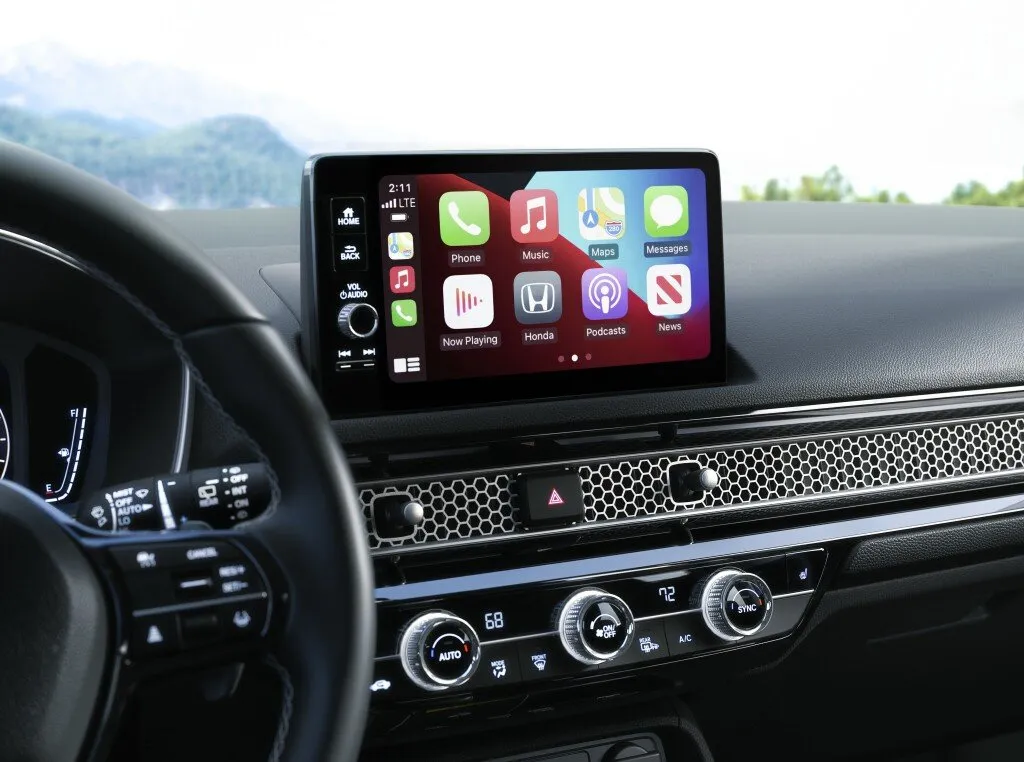 Civic Sport models also offer many connectivity features. Besides the base LX trim level, all models feature a 7-inch touchscreen system. This entertainment system is compatible with both Apple CarPlay and Android Auto technologies. A volume knob has also been incorporated into the design.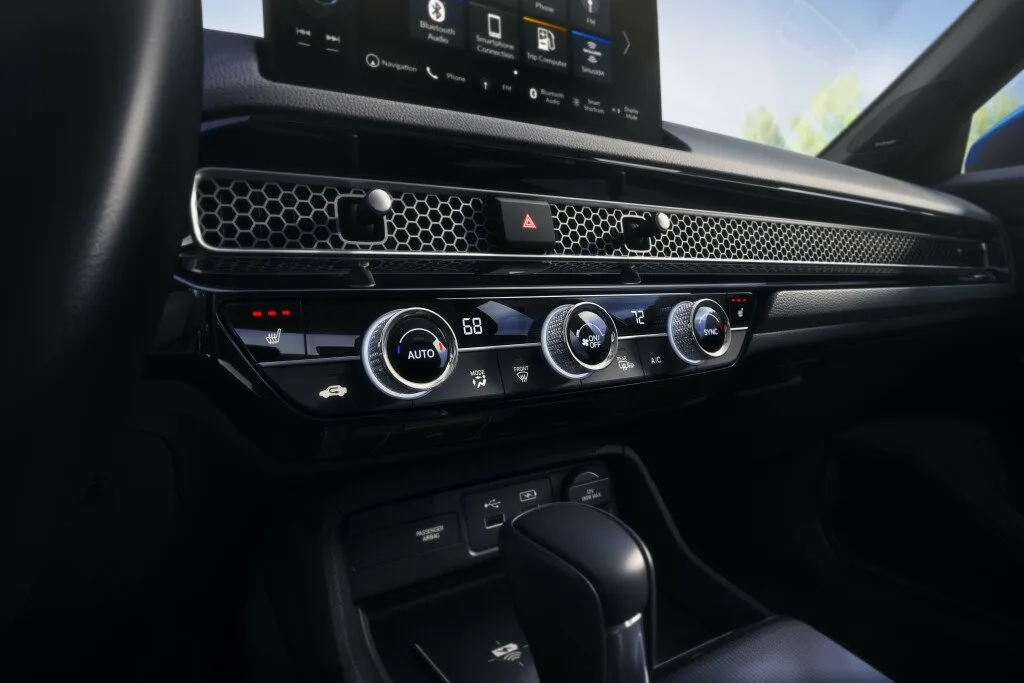 Front-seat passengers in a 2021 Honda Civic Sport will also have access to two USB ports and a 23-volt outlet. Unfortunately, the lack of rear-seat USB ports and outlets means that these connectivity features mainly cater to front-seat passengers.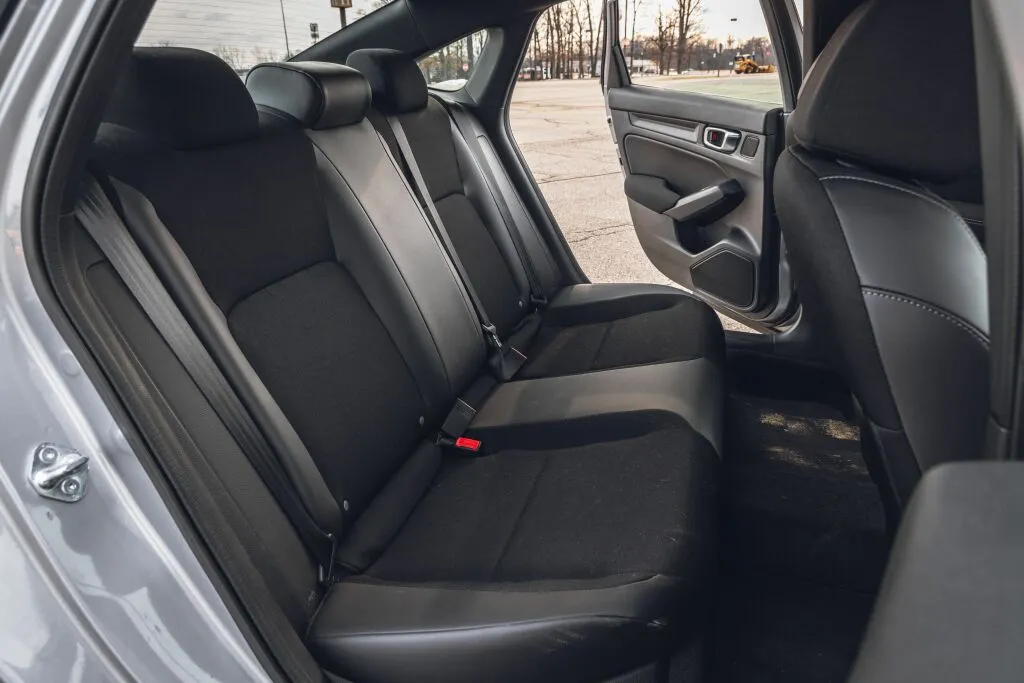 Warranty And Safety Features For the 2021 Honda Civic Sport
The warranty that comes with a vehicle is a crucial consideration. The manufacturer's warranty on 2021 Honda Civic Sport models pales in comparison to similar competitors, which often provide warranty coverage for more extended periods.
For a 2021 Honda Civic Sport, the limited warranty will last for three years or 36,000 miles. The powertrain warranty, however, is valid for five years or 60,000 miles. Generally, this is in line with similar brands.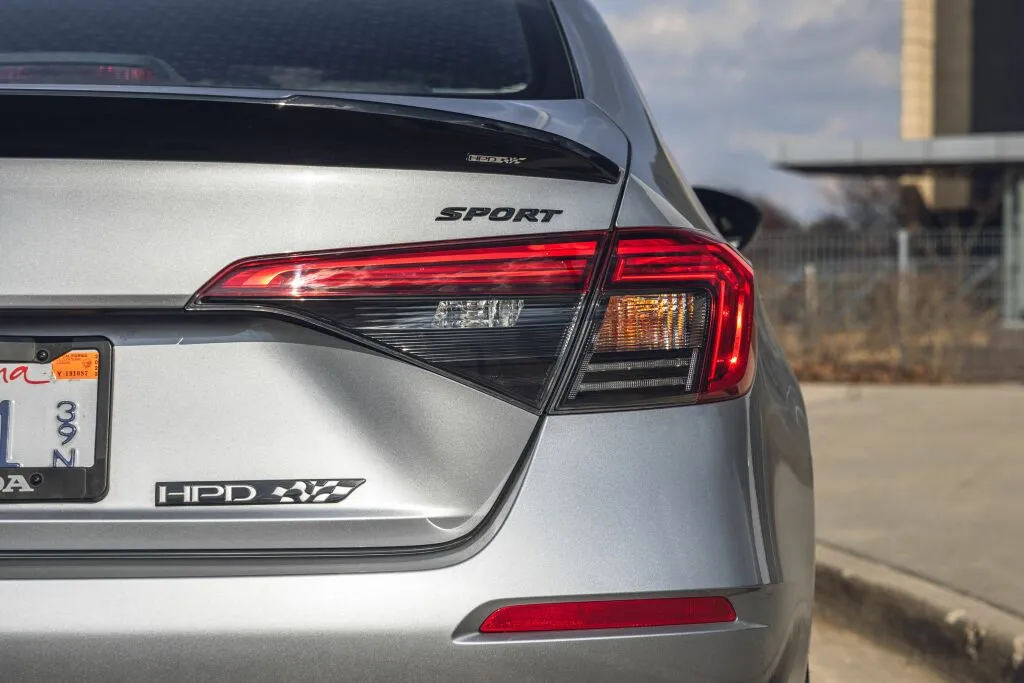 Some competitors of the Civic, such as the Toyota Corolla, offer complimentary maintenance. When you purchase a Honda vehicle, your warranty does not include any complimentary scheduled maintenance – but the safety features make up for this!
The numerous safety features in the 2021 Honda Civic Sport models make them a popular choice for consumers concerned with safety. There are many standard safety features, including automated emergency braking, lane-keeping assist, and adaptive cruise control.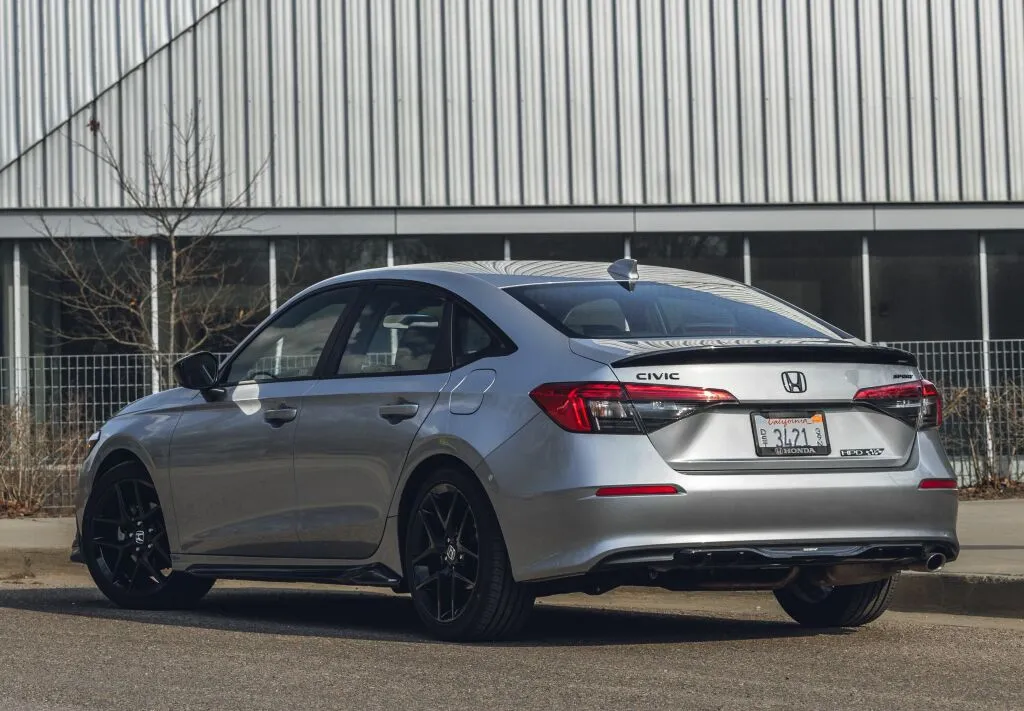 In addition to these standard features, Honda provides drivers with a wide array of driver-assistance features. These driver-assistance features include forward-collision warnings and automated high beams. These features fall under Honda's Sensing umbrella.
The Civic Sports Sporty Verdict
The 2021 Honda Civic Sport is a vehicle that is available in both hatchback and sedan styles. Hatchback Sport models are available as both automatic and manual transmissions, whereas sedan models are standard automatics. Hatchback models utilize 1.5L turbo engines, while sedan models are powered by 2.0L non-turbo powertrains.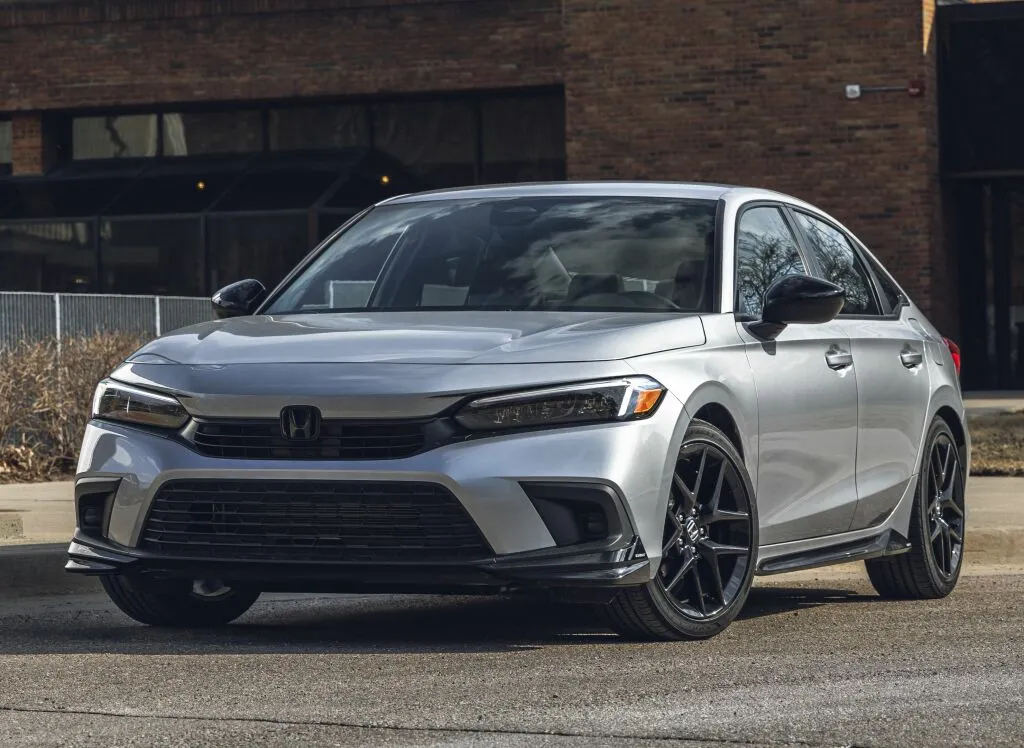 Many consumers love the spacious interior cabin in both hatchback and sedan models. All sports models are equipped with a 7-inch touchscreen system. While the Civic Sport's warranty is relatively basic, Honda's safety features are a great feature of these vehicles.