Many owners put a great deal of stock in a Porsche certificate of authenticity. But is that really necessary? It sounds like a bigger deal than it actually is (for most people) and provides very little real-world value in 90% of cases.
However, to ensure that you know whether or not it could be of value to you, we have put together this handy article as a guide to help you through the process.
We will cover what exactly a Porsche certificate of authenticity is, how to get one, how much it might cost you, what its benefits are, and whether it is worth all the hassle. Let's dive right into it.
What Is A Porsche Certificate Of Authenticity?
A Porsche Certificate of Authenticity is an official document provided by Porsche that confirms the authenticity and originality of a particular Porsche vehicle. Kind of like how you can get antiques or sports memorabilia authenticated, it is basically a document that says this is real, and here is the proof.
It serves as proof of not only the vehicle's history but also provides detailed information about its original specifications, production details, and optional equipment added on by the first purchaser (which may well be you, but the information is there nonetheless).
The Certificate of Authenticity includes various key details about the vehicle, which may vary depending on the specific vehicle and its available information. For example, older Porsches that didn't come with a COP (Certificate of Production) may require COA years, even decades after the fact.
Also as a side note, you can order a Porsche Production Specification, but it doesn't include current vehicle data or give you the option to talk with the specialist and repair any issues that come up.
Some common information found in a Porsche Certificate of Authenticity includes the basics as well as detailed technical information. This includes the following:
Vehicle Identification Number (VIN)
Production specifications
Exterior and interior colors
Optional equipment
Production dates
Where the car was delivered originally
Engine identification number and type with confirmation of match/mismatched engine to the car
Transmission number and type with confirmation of match/mismatched transmission to the car
Displacement
The above points all focus on confirming the originality of the Porsche. Then beyond this, there's also a detailed technical analysis that includes the following:
A defined list of test points and which criteria failed
Technical car data
Wheels and tires
Testing of the drivetrain and underbody of the car
Testing of the engine
Fluids, interior, and exterior check
The list just above shows more of what you'd see in a typical pre-purchase inspection, but it basically shows the overall health of your Porsche. This really only adds value to a classic Porsche, but it also depends on when the Porsche certificate of authenticity was performed. It's probably of little use if it was done ten years prior to a sale, as there'd be more wear and tear on the car.
In the cases of older vehicles, there may also be comments tracing the vehicle's history as far back as they can ascertain, as the information is not always clear or readily available.
A Porsche Certificate of Authenticity provides valuable documentation for Porsche enthusiasts, collectors, and owners who want to verify the originality of their vehicles.
But beyond this, it may just be a glorified report of your car. This is the feedback I've read on forums and from people who've actually done an authenticity check on their Porsche.
The breakdown of what is provided in the Porsche certificate of authenticity can sometimes change, so make sure you keep yourself up to date on the official Porsche site for the latest information.
How Much Does A Porsche Certificate Of Authenticity Cost?
The cost of acquiring a Porsche Certificate of Authenticity seems to vary online depending on several factors, but we'll do a bit of myth busting for you. People say the factors that might affect the price of a Porsche certificate of authenticity might include:
The region you live in (do they have access to all the records needed).
The specific Porsche model (most often, it boils down to the car's age).
Any additional services requested (how detailed a history do you want).
While the price that floats around online on different websites varies from $100 upwards, currently, at the time I wrote this, for a Porsche Certificate of Authenticity, you can expect the fee to be $500 plus local sales tax. This is stated on the actual Porsche USA website, so it's the real fee.
However, prices can change over time, so it's best to contact Porsche directly or visit their website to obtain the most up-to-date and accurate pricing information for acquiring a Certificate of Authenticity.
Also, if you are dealing with a rare, older Porsche with no tangible historical record, I'm not sure if the price will vary or stay at the standard $500, so it is best to check with your local Porsche dealer.
The Process Of Getting A Porsche Certificate Of Authenticity
To obtain a Porsche Certificate of Authenticity, you will need to follow the following process set in place by Porsche. The first step is to ensure that the Porsche you're about to request it for hasn't been in production for at least ten years.
Gather Information
Gather all relevant details that you currently have access to about the Porsche for which you want the Certificate of Authenticity. This includes the vehicle identification number (VIN), model year, model type, and any other pertinent information.
It will speed up the process and give the Porsche Classic dealer a good foundation to assemble your certificate. And, of course, they will go and verify that the information you have is correct.
Contact Porsche
Reach out to your local Porsche Classic Partner to request the Certificate of Authenticity. You can do this by contacting the Porsche Customer Assistance Center, directly calling a dealer or visiting the Porsche website.
Provide them with the necessary information about your vehicle as well as any extra expectations you have for your COA. If you want more information than what they generally put in the COA, now is the time to request it. It's up to them if they go the extra mile or not.
Verification Process
Porsche will verify the information provided and conduct the necessary checks to confirm the authenticity of the vehicle, as well as do any necessary background research.
This will include things like validating the VIN, examining production records, and verifying any special features or options. Even examining the exterior of the car to see if it's all original paint.
Certificate Issuance
Porsche will issue the Certificate of Authenticity once the verification process is complete. And then you are all set!
How Much Does A Porsche Certificate Of Authenticity Increase Resale Value?
A Porsche Certificate of Authenticity can positively impact the resale value of a Porsche by enhancing its perceived value among buyers. Of course, this is more realistic for older and more sought-after/rare vehicles.
Also, like I mentioned earlier, the timing of when it was performed may also play a role here, if it was done many years prior to a sale, it probably won't be very helpful for resale value.
While the exact monetary increase cannot possibly be estimated, having the certificate provides concrete evidence of the Porsche's authenticity and original specifications, increasing buyer confidence in situations when they may not be as keen to pull the trigger on a deal.
The impact on resale value depends on factors like the model's rarity, condition, and market demand. Is a COA going to be helpful when selling a 2023 GT4? Probably not. Would it help with an early 356? You bet.
What Other Benefits Of A Porsche Certificate of Authenticity Are There?
Other than potentially increasing value and simply doing it for the fun of it so you can have a nicely presented Porsche certificate folder for your mancave, most of the time, there isn't really much value in acquiring a COA. There'd be more value in most cases putting the $500 fee towards installing either Suntek or Xpel PPF.
It probably won't change the price you can get for most Porsches, nor would it make most Porsches sellable when they would otherwise leave buyers skeptical.
It can be fun to trace your car's history and many Porsche owners simply like having their COA for fun. It makes a cool decoration for a home office, that's for sure.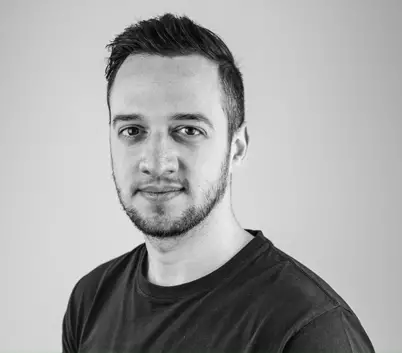 I'm Daniel, the founder of YSM Motors. I've been living and breathing cars since I was born and got into the online space when I was 16, writing about cars.
My unique view comes from owning several interesting cars, ranging from a Volkswagen Golf R, BMW M3, and, more recently, my Porsche Spyder. Owning these cars and a few others has allowed me to become close friends with other car enthusiasts giving me insight into rarer and more exotic cars such as Ferrari, Maserati, Porsche GT cars, and more.
I've been lucky to experience and maintain such a vast range of exciting cars, and in the process I've become close with a few car dealers and high-end workshops, which has allowed me to pick their brains on topics you can't find info about online.
My eye for detail stems from my full time career as a Business Analyst. This all started when I studied a Bachelor of Science with a Major in Information Systems, leading me into my 13-year career.
After honing my online skills with various projects and immersing myself further into car culture, by 2019, I decided to dedicate myself to YSM Motors in my spare time and purely focus on my passion for cars and everything to do with them.