The 2012 Toyota Sienna Detailed Review
Toyota Sienna minivans have remained popular with consumers for more than two decades. The first Sienna was unveiled in 1997 as a successor to first-generation Previa vans. Since then, many fantastic Sienna models have been released by Toyota. However, is the 2012 Toyota Sienna one of them? 
The 2012 Toyota Sienna is a 7 or 8-seater minivan. While automatic transmissions are standard, front- and all-wheel drivetrains are available. For the 2012 Sienna, two engines were offered: a four-cylinder 2.7L and a 3.5L V6 engine. Drivers have praised the design and performance of 2012 models.
From the 2012 Toyota Sienna's specs to its availability today, we're going to break down everything you need to know about this popular minivan. Our detailed review will give you a better understanding of the capabilities and limitations of 2012 Sienna vehicles.
What Makes The 2012 Toyota Sienna Stand Out?
As we briefly mentioned above, Sienna models are still manufactured today. Of course, this speaks to the widespread popularity of these vehicles with consumers. Since Toyota launched the Sienna in the late 90s, there have been many updates and changes made by the manufacturer.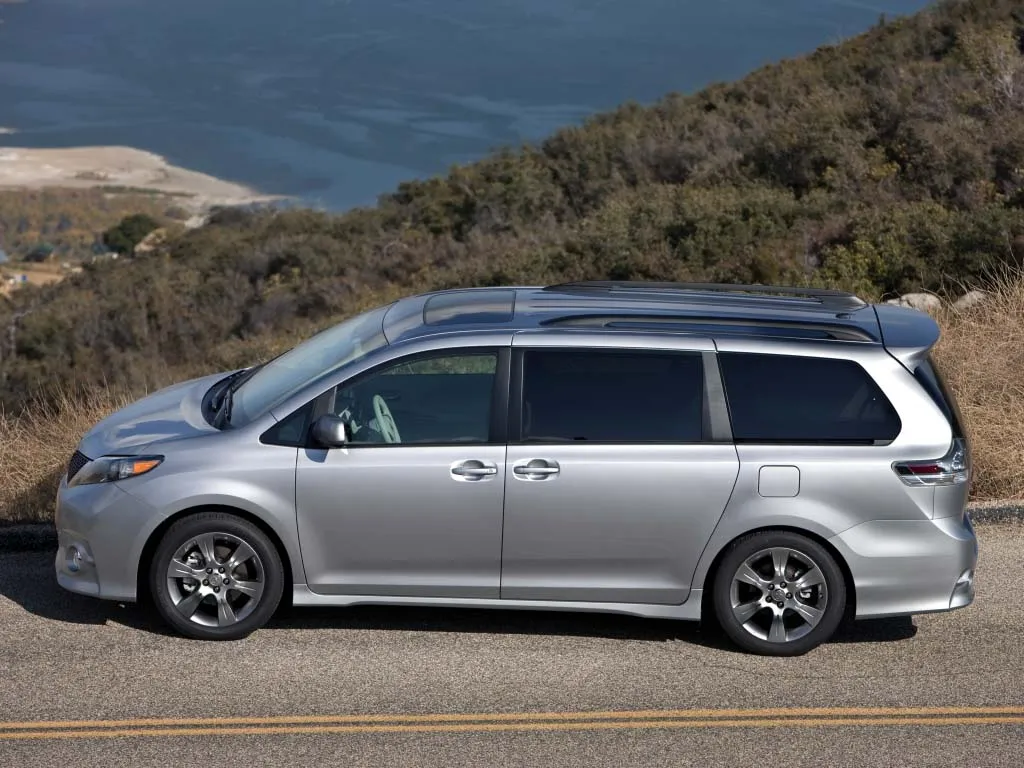 2012 models are part of the third generation of Sienna vehicles released by Toyota. For the second generation, many Sienna models remained unchanged. For the third generation, however, Toyota included their Entune navigation system and dropped the four-cylinder engine option.
The 2015 model, which came three years later, featured a bigger refresh, with Toyota redesigning the interior. In 2018, Toyota once again updated the design of Sienna models. Due to these later updates, 2012 models can feel somewhat dated in their design. However, do the features stand the test of time?
2012 Toyota Sienna Trim Levels
For the 2012 Sienna models, Toyota provided buyers with a choice between five trim levels: Base, LE, SE, XLE, and Limited. These trim levels can further be customized through different options that were offered by Toyota in 2012. This includes a choice of engine and seating arrangements, which we'll discuss later.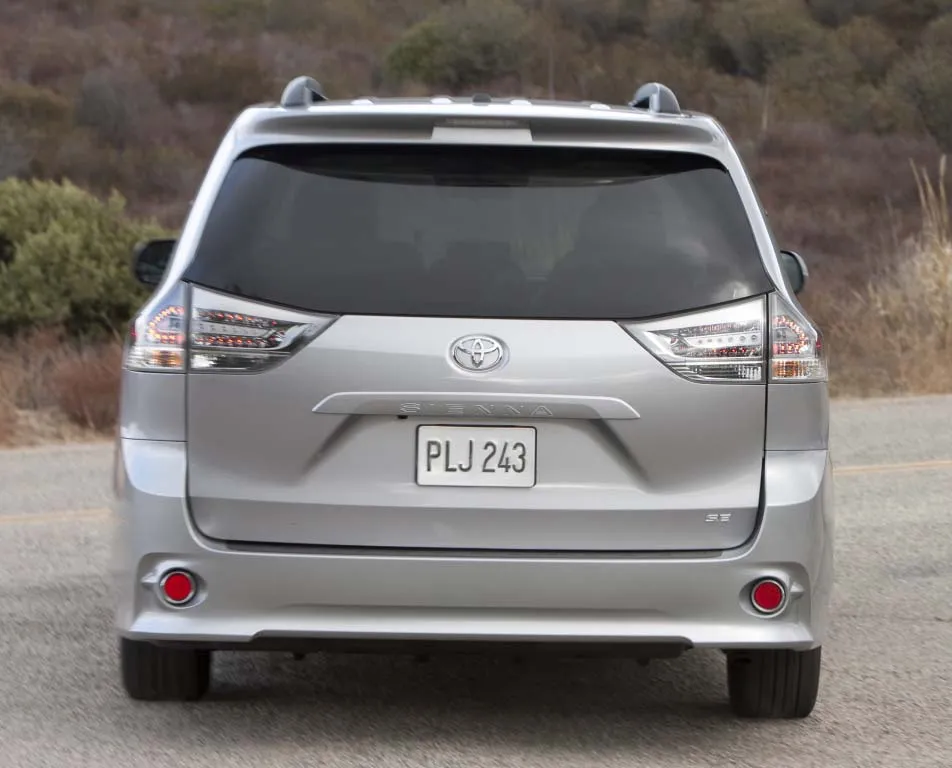 When you compare 2012 models to those manufactured by Toyota in 2011, there are fewer trim levels to choose from. For 2011 Sienna vehicles, seven trim levels were available. For 2022 models, there are only six trims to choose from.
Driving The 2012 Toyota Sienna – Engine, Transmission, Performance, Issues
2012 Sienna Base and LE trims are powered by a non-turbocharged four-cylinder 2.7L engine that delivers 187 horsepower. However, Sienna models with the LE trim could be upgraded to use a 3.5L V6 engine that produces 165 horsepower. This V6 engine is standard on the higher trim levels.
Sienna vehicles that are manufactured today are offered exclusively as hybrids. For those looking for a minivan with a traditional gas-powered engine, 2012 models are ideal. Both engines utilized by 2012 models are fantastic and have stood the test of time.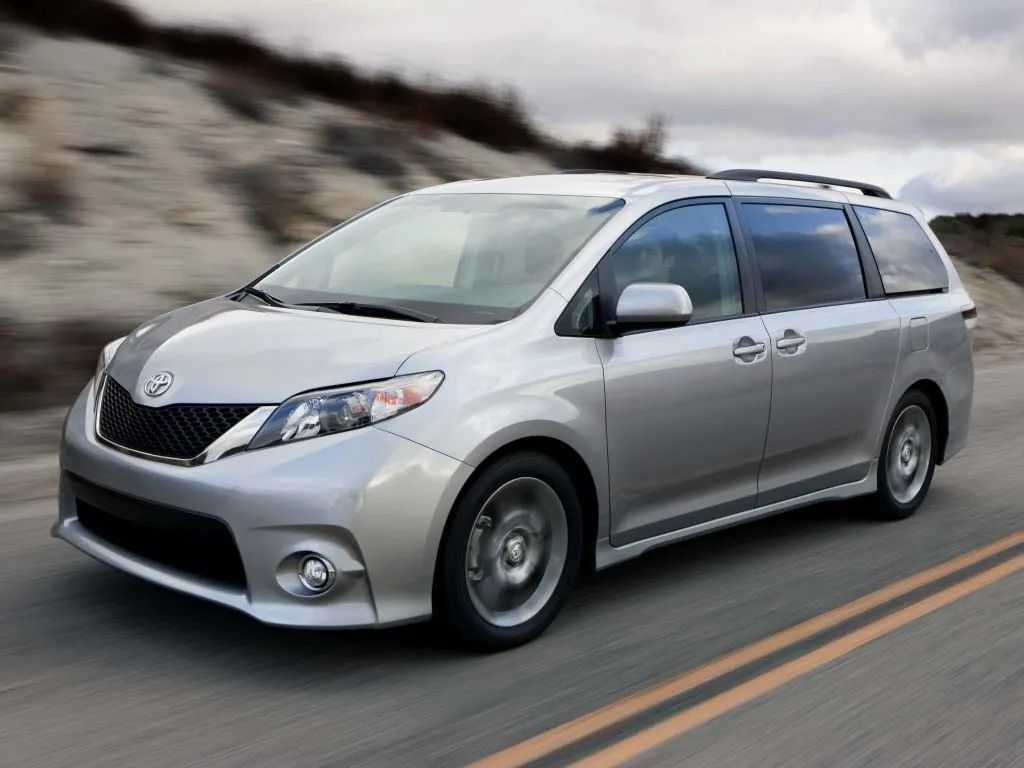 Regardless of trim level or the chosen engine, all 2012 Toyota Sienna models utilize 6-speed automatic transmissions (A/V). While all 2012 models were automatic, drivers could choose their preferred drivetrain. Most trim levels allowed buyers to choose between front- and all-wheel-drive powertrains.
Regardless of configuration, 2012 models offer drivers ample power. If you're looking for a vehicle with swift performance, you'll love the feeling of driving this car. In terms of long-term performance, 2012 Sienna models have proved to be highly reliable.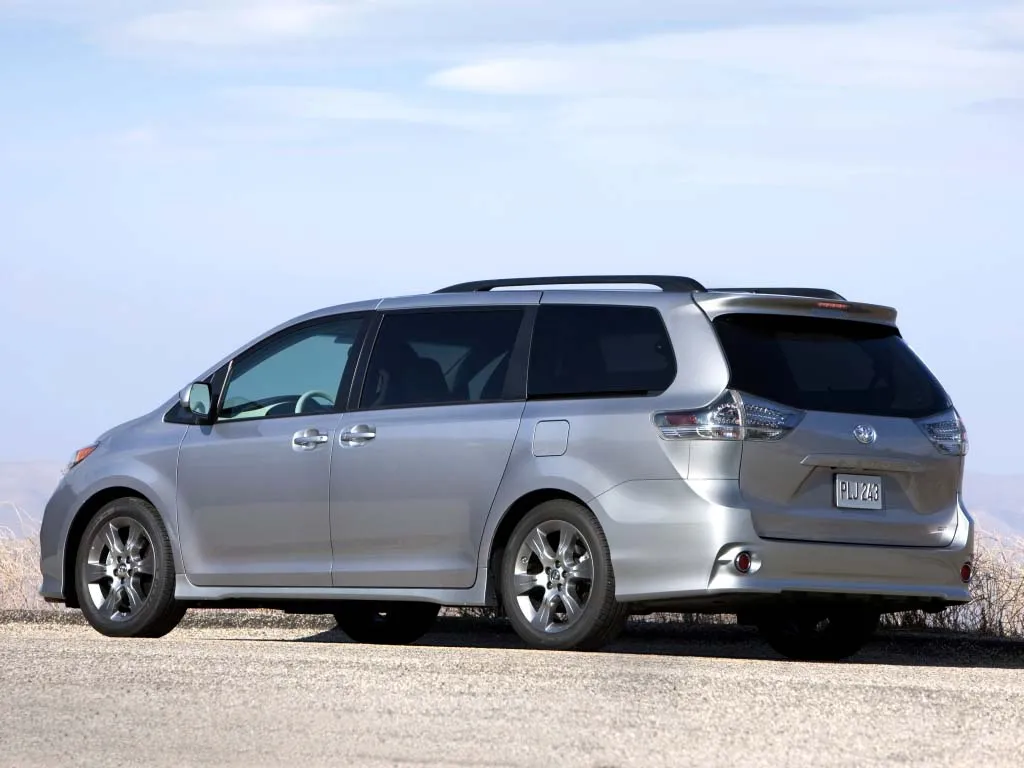 2012 Sienna models have experienced very few widespread issues. Only three issues have been reported. Less than 1000 Sienna owners reported problems with Electric Sliding Doors. Another 200 Sienna drivers noted that their oxygen sensors failed. Less than 100 drivers have experienced significant oil leaks.
Across the review board, the 2012 Toyota Sienna holds a rating of 4.5/5 from more than 80 consumer reviews. In these reviews, the interior design and comfort of the vehicle are praised. These reviews have also highly rated 2012 models for their performance and value for money.
2012 Toyota Sienna Fuel Efficiency
While all Sienna models have similar fuel efficiency, their MPGs will vary based on the engine and drivetrain. For the 2012 front-wheel-drive models powered by the four-cylinder engine, the combined city and highway MPG is 21.5. Front-wheel-drive Sienna models with the V6 engines also have a combined MPG of 21.5.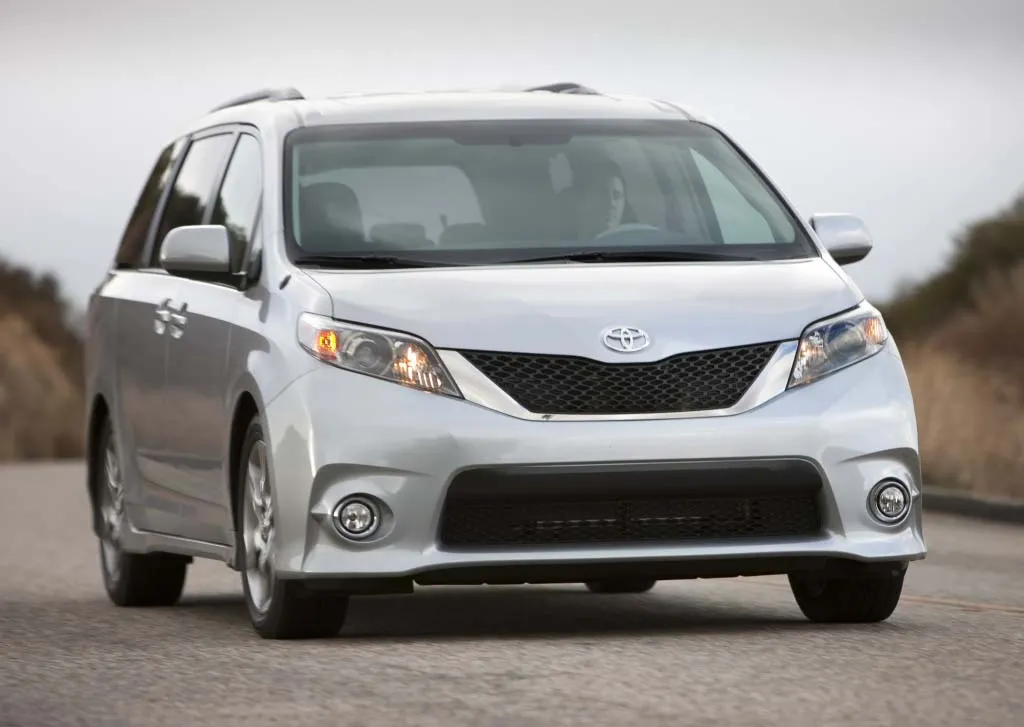 It's important to note here that Sienna models with all-wheel drive only utilized the V6 engine. However, these models proved to be the least efficient, with a combined city and highway MPG of 20. For those concerned about fuel efficiency, FWD Sienna models are ideal.
When you compare 2012 models to 2022 models, however, the ten-year gap between these vehicles becomes evident. For a 2022 front-wheel-drive Sienna, drivers are looking at a combined MPG of 36. If fuel efficiency is an important consideration for you, newer models might be better suited to your needs.
2012 Toyota Sienna Interior – Cabin, Cargo, Connectivity
Toyota Sienna minivans manufactured in 2012 were available in two seating styles. Toyota gave buyers the choice of a 7- or 8-seat layout. For drivers looking for all the space a minivan has to offer, the 8-seat setup may be preferred. Nonetheless, both configurations provide plenty of room for passengers!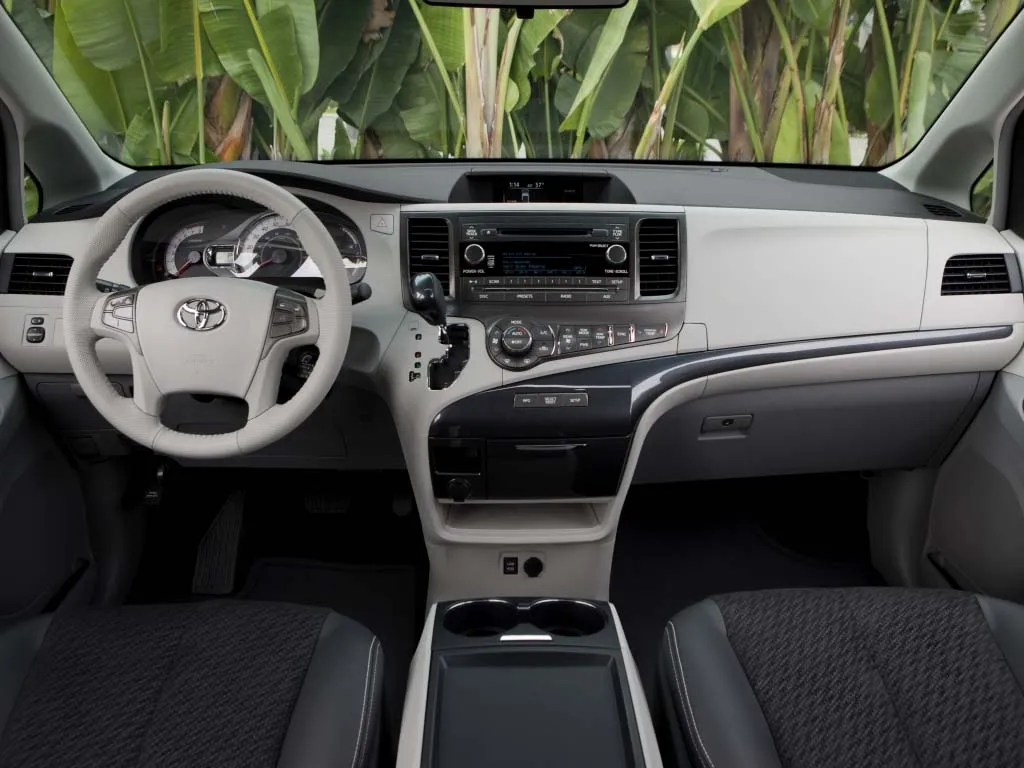 Due to its excellent design, Toyota Sienna models are spacious vehicles that offer plenty of cargo space. Behind the front row, 2012 Toyota Sienna vehicles have 150 cubic feet of cargo space. Behind the third row, this cargo pace is reduced to 87 cubic feet. Behind the third row, only 39 cubic feet of cargo space is available.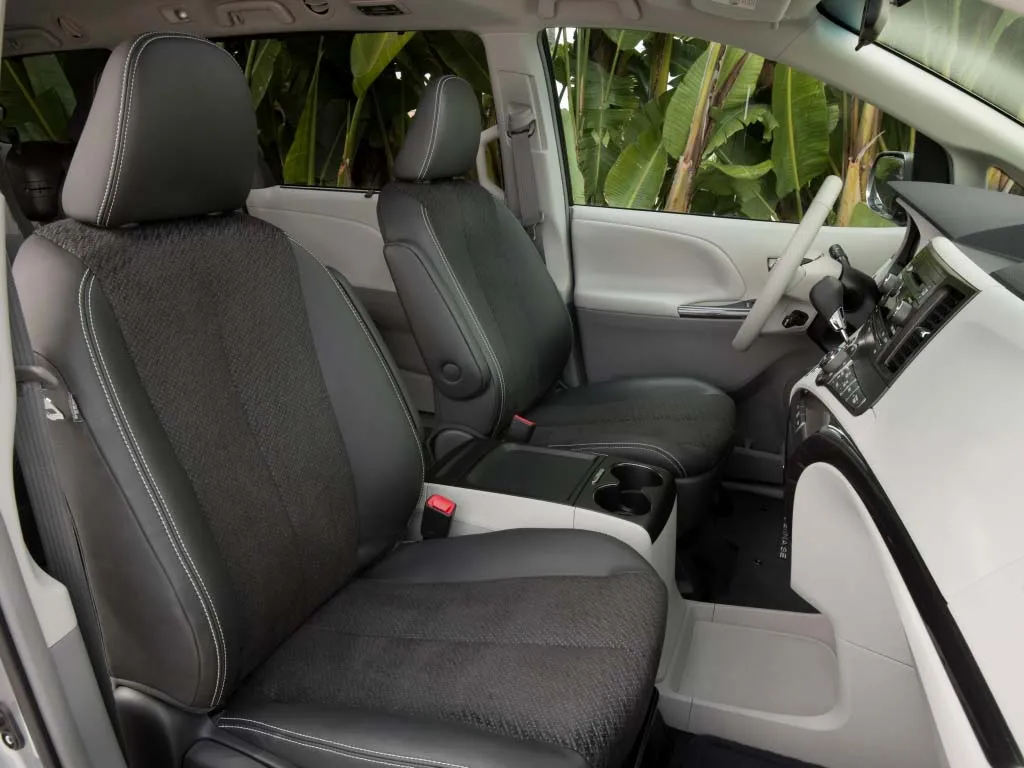 In terms of connectivity, all 2012 models come with a CD player and an AUX jack. Once again, this is rather dated when you compare the vehicle to newer models. After all, many mobile phones today do not feature AUX ports.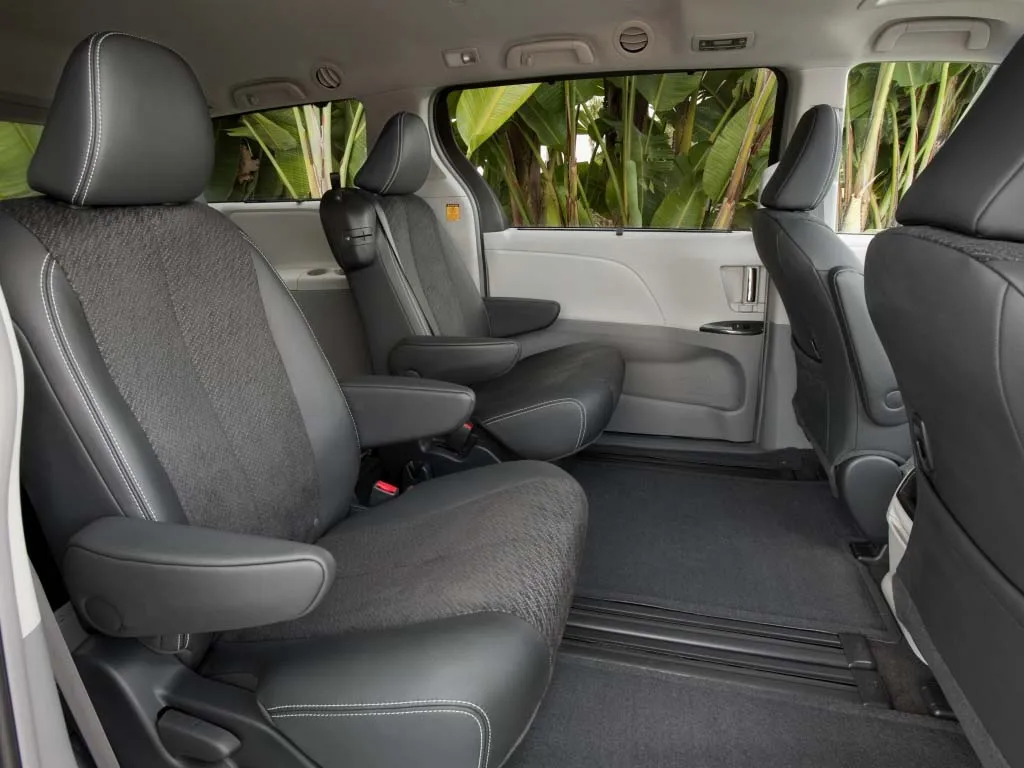 Safety Features For 2012 Toyota Sienna Models
One of the best features of the 2012 Toyota Sienna is the implementation of Toyota's Star Safety System. There are many great safety features due to this, including Brake Assist, Traction Control, and Electronic Brake-force Distribution.
2012 Toyota Sienna models also feature anti-lock brake systems, Enhanced Vehicle Stability Control, and Smart Stop Technology. For prospective buyers looking for a car that emphasizes safety, a 2012 Toyota Sienna is the perfect choice due to these Star Safety System features. 
How Much Will A 2012 Toyota Sienna Cost?
In 2012, base-trim Sienna models started at $26,000. However, today the clean retail price of this car would be closer to $12,000 for base models. For the LE trim levels, Sienna's cost between $26,000 and $35,000. Today, LE models go for around $13,000, depending on the condition and mileage of the car.
For SE trim levels, asking prices in 2012 started at $33,000. For XLE trim levels, prices in 2012 ranged between $35,000 and $40,000. The highest trim level, Limited, originally started at $39,000. However, the availability of this vehicle is another factor to consider.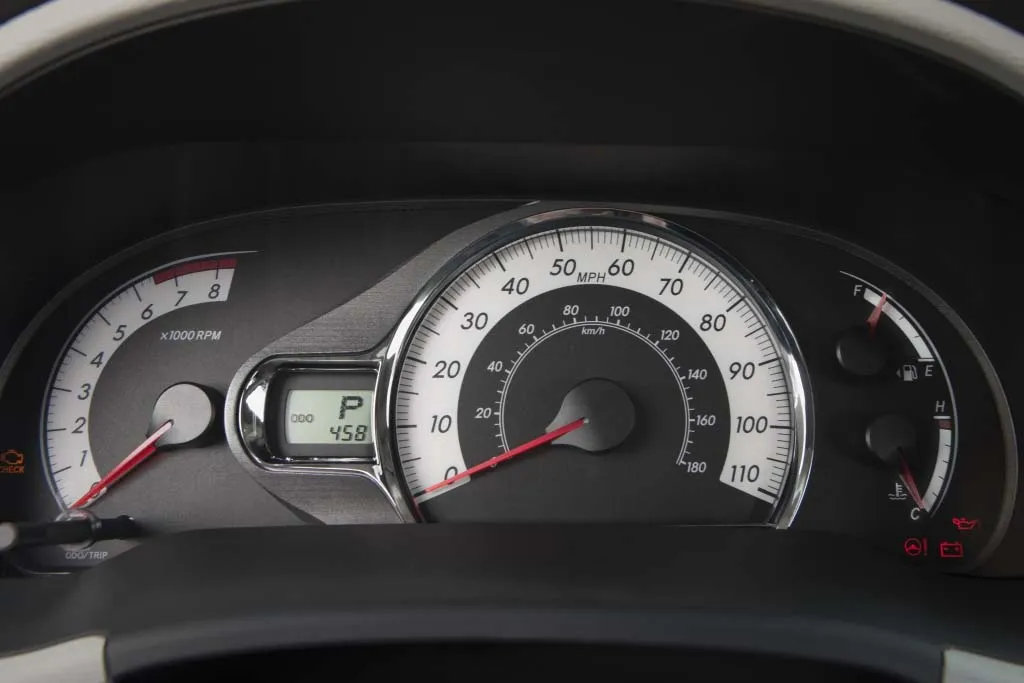 Of course, it will not be possible to purchase a 2012 Toyota Sienna new from a dealership. You'd only be able to buy one of the new Hybrid Sienna minivans new!  Today, 2012 Toyota Sienna models will be worth about half of their original selling price.
As a result, prospective 2012 Toyota Sienna buyers will have to locate used models for sale. Buyers will be able to find many great deals on these cars. This brings us back to one of our first points regarding the original selling prices of these models and what they go for today!
Our Verdict on the 2012 Toyota Sienna
There's much to love about the 2012 Toyota Sienna, from the V6 engine option to the advanced safety features. Many Sienna drivers have praised 2012 models for their design, performance, and reliability. Today, these models can only be purchased secondhand.