Cadillac, the luxury American automaker, has been in the SUV market for over 20 years. Beginning in 1999, Cadillac began this line of vehicles with the Escalade. This full-sized luxury SUV was truck-based and came into being as GM's competition against the Lincoln Navigator, from Ford. But, in the last five years, Cadillac have expanded their SUV range by creating 'Crossover SUVs' with the XT (Crossover Touring) line which would replace their first Crossover, the SRX.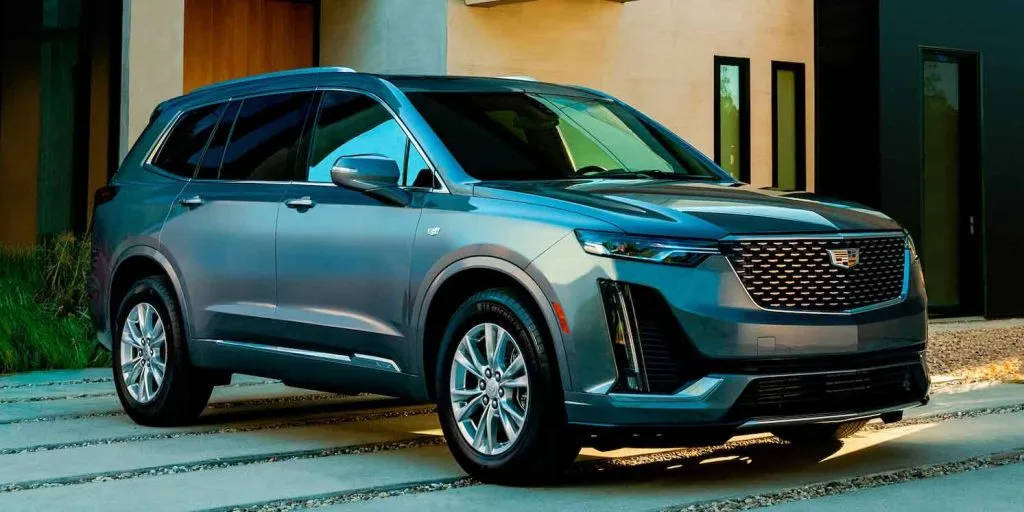 They began with the XT5, in 2017, and the five-seater SUV proved to be Cadillac's bestselling vehicle in the USA and around the world with over 130,000 units sold. Two years later, they followed this up with the XT4 which was their smallest and classified as a subcompact SUV. The following year, Cadillac brought out a three row, seven seater, mid-size SUV, XT6.
In this Cadillac XT6 review, we will take a look at the specifications of this SUV and compare it with one of its closest rivals.
Engine Power
The 2022 Cadillac XT6 comes in three trims (Luxury/Premium luxury/Sport) and two different powertrains. The Luxury model is powered with a 2.0 liter four-cylinder turbo that gives out 237 hp and 258 lb-ft of torque. The other two trims come with a 3.6 liter V6 that produces 310 hp and 271 lb-ft of torque. This gives the larger engine an acceleration of 6.9 seconds over the 0-60 mph dash. For most SUVs this is a fairly standard time though its nearest competitors cut that time down substantially.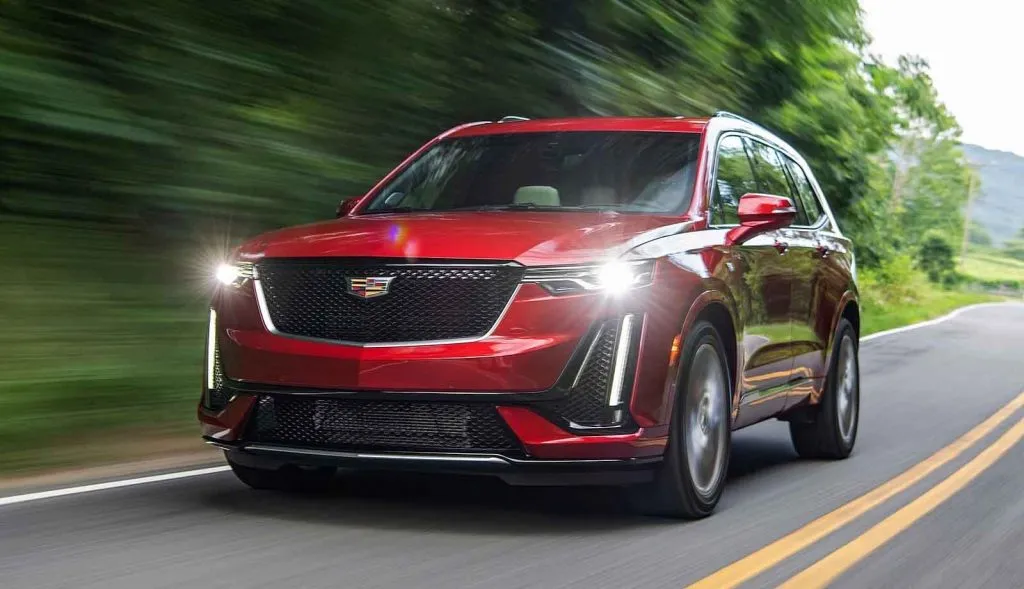 All models come with a nine-speed automatic transmission which uses Electronic Precision Shift. AWD is standard for the Cadillac XT6 Sport edition while the 'Luxury' & 'Premium Luxury' have FWD.
Handling & Performance
While the first two trims focus on the car's comfort, the Cadillac XT6 Sport edition ramps up the SUV's performance. This is achieved by installing torque-vectoring rear differential.
Standard wheel rims are 18 inches though the other two offers 20 inch wheels. Although this model has AWD fitted it has to be engaged manually and doesn't kick in automatically. Driving reviews, the 2022 Cadillac XT6 was described as "reasonably athletic" considering the size of the SUV.
A definite plus for the mid-size SUV is its fuel economy, well atleast for the 4 cylinder turbo motor which achieves 27 mpg for highway driving, 21 mpg whilst in the city. The V6 sport motor seems to be lacking in this department achieving only 18 mpg for the city and 25 mpg on the highway. Although, these numbers were validated when tested and sits comparatively well with other SUVs of this class, including some of its direct competitors.
Detroit Design
The luxury Detroit carmaker decided to take a different path with the exterior design of the 2022 Cadillac XT6. Which saw the front facia taking on a more subdued look than its stablemates. It would use the front grille of the XT4 though creating something new for the headlights, veering away from their newly-established iconic grille and vertical lights. While possibly, endeavoring to create a more refined air for the SUV it doesn't really come off. The large boxy SUV looks a bit drab compared to others on the market.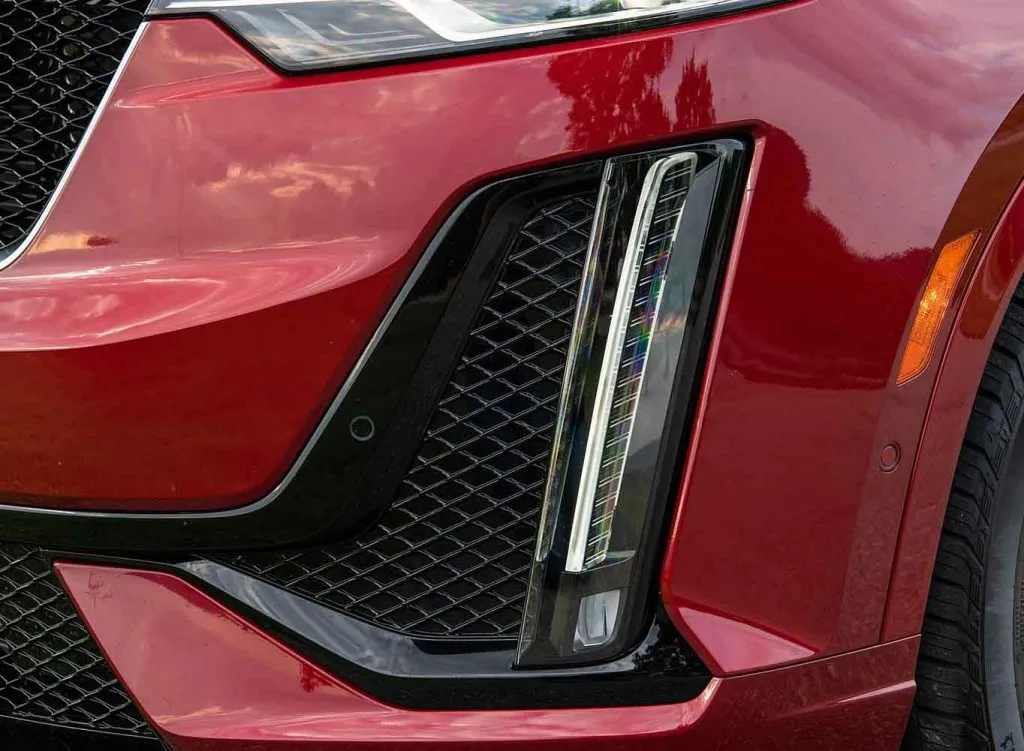 The Cadillac XT6 interior does a better job of exuding elegance and refinement with nicely presented leather upholstery aligned to aesthetically pleasing instrument cluster and steering wheel. Standard features for the 'Luxury' edition includes faux leather upholstery, panoramic sunroof, roof rails, power liftgate, remote ignition, tri-zone automatic climate control. second-row bench seat (seven-passenger configuration), heated front seats, 8-inch infotainment display, LED headlights, wireless Apple CarPlay and Android Auto smartphone integration, eight-speaker Bose audio system, six USB ports, onboard Wi-Fi hotspot.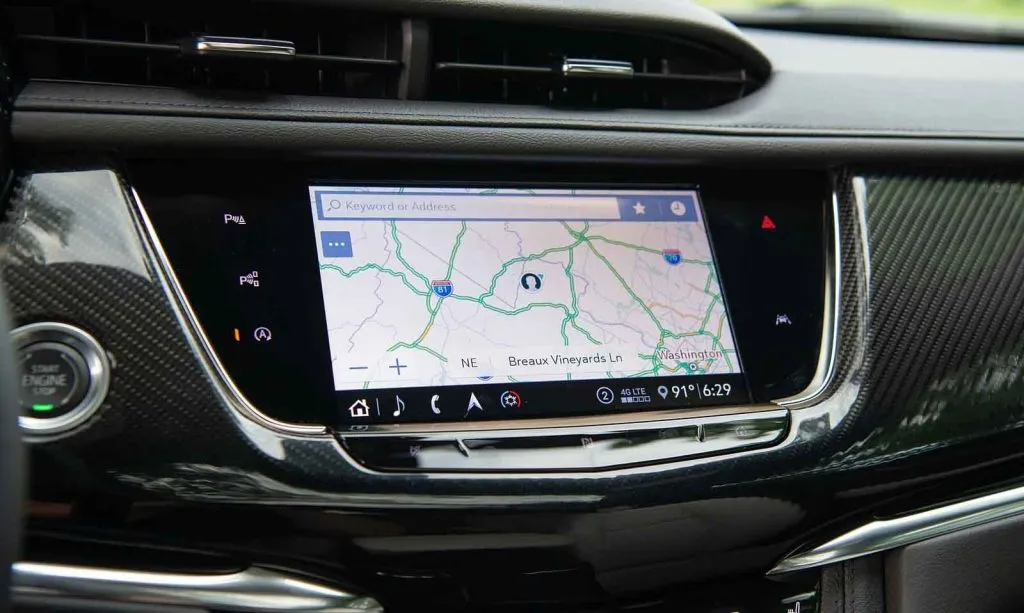 Seating for all three rows is very comfortable with plenty of headroom and leg room. Especially the third row where adults can easily sit in comfort. The payoff to achieve this was a reduction in rear cargo space of only 12.6 cubic feet which is below the market average. However, when folding the rear two row of seats the cargo space balloons to 78.7 cubic feet which can allow up to 31 suitcases to be loaded…apparently.
Cadillac XT6 Packages Galore
The 2022 Cadillac XT6 Premium Luxury augments these features by offering Leather seating for the first and second rows, Hands-free liftgate, Power-folding mirrors, Rain-sensing wipers, Power-adjustable steering column, Heated steering wheel, Wireless charging pad, Two-way power lumbar support for driver and front passenger, Wood interior accents.
The Cadillac XT6 Sport continues this upward trend with the addition of unique styling treatments, carbon-fiber interior accents, adaptive sport suspension. The 2022 Cadillac XT6 Sport is upgraded with Brembo performance brakes with red painted calipers.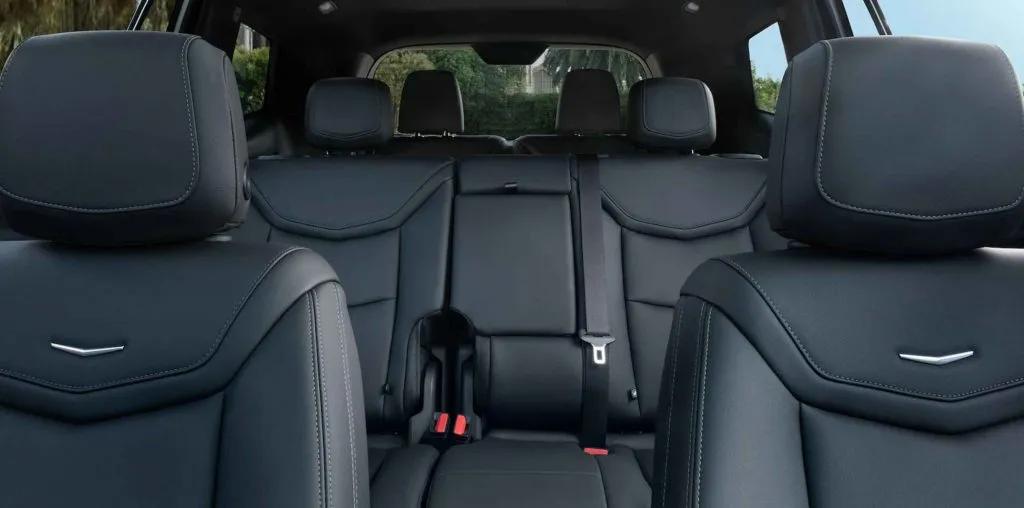 If this is not enough for the Cadillac buyer then they have the opportunity to purchase other stand-alone packages. The Onyx package adds black glossy wheels and exterior trim pieces but this comes with a hefty price tag of $4,695. The Radiant package is available in the Luxury and Premium Luxury trims, and it adds unique 20-inch chrome wheels, an illuminated sill plate, monochrome Cadillac emblems and a chrome grille for an additional $3,595.
Platinum package which is available for the top two trims include a range of unique offerings. The first two inclusions we are about to mention are for the Premium Luxury trim only as they come standard with the sport trim, these inclusions are performance suspension and chassis damping control. There's also premium leather upholstery, simulated suede headliner, full semi-aniline leather seats for all rows, two unique Cadillac XT6 interior trims, a modena leather steering wheel and front/rear premium floor mats.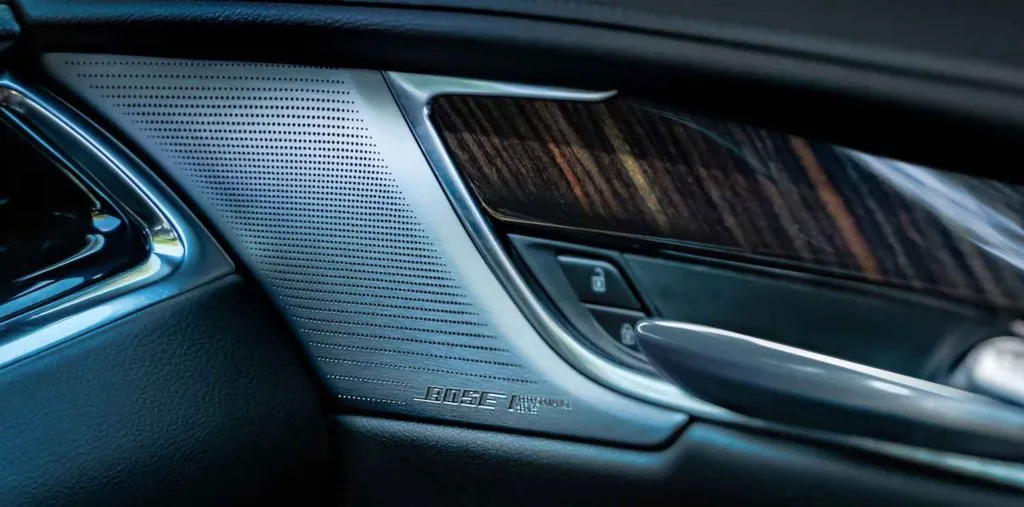 On top of this, the Platinum package also tacks on the technology, navigation and bose premium audio package and lighting package. The Platinum package can be had for $5,000, not bad value considering the technology package is already $2,350 on its own.
The Comfort and Air Quality package includes heated rear outboard seats, air ionizer (eliminates AC odors and provides higher in-vehicle air quality), ventilated front seats.
Other special features available to the Premium Luxury and Sport editions include second-row captain's chairs (bringing capacity down to six passengers), ventilated front seats, heated outboard rear seats, navigation system, night vision system, 14-speaker premium audio system, dual-screen rear entertainment system, wired tow hitch and added rear camera views.
What we've mentioned here are just the main packages available but there's quite a few others to consider such as the driver assist package, cargo convenience package, floor liner package, premium carpet package and interior protection package. All in all, we'd just choose one of the main three (Onyx, Platinum or Radiance) and pick and choose one of a few of the other packages such as driver assist and comfort and air quality. But just so you are aware, when choosing your packages, some of the high spec packages include the smaller packages.
Driving & Safety Features
The Cadillac XT6 packages continue with plenty of driving aids. The extensive list includes:
Front pedestrian braking forward collision mitigation and automatic emergency braking (this warns you of an impending collision and applies the brakes in certain situations)
lane keeping assist (steers the car back into its lane if it begins to drift over the lane marker)
front and rear parking sensors
blind-spot monitoring (alerts you if a vehicle in the next lane over is in your blind spot)
rear cross-traffic alert (notifies the driver when backing up if the system detects people or vehicles approaching)
safety alert seat (vibrates the seat in certain scenarios such as when the vehicle drifts from the lane or nears an object while parking)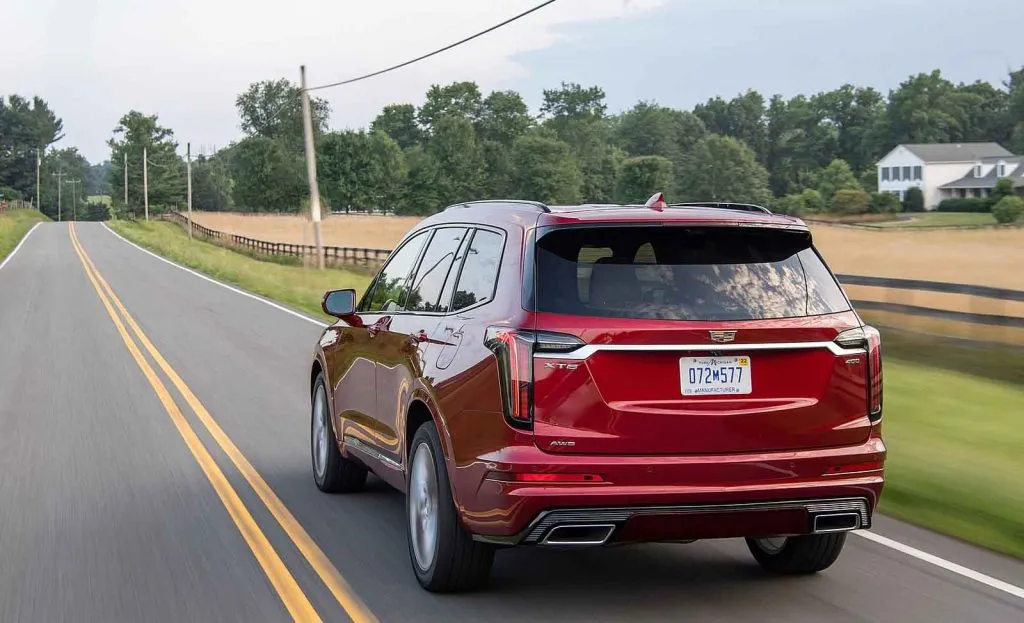 These drivers assist aids are optional but can be purchase together for $1,300 with the driver assist package: adaptive cruise control (maintains a driver-set distance between the car and the vehicle in front), enhanced forward collision mitigation system, rear automatic braking (brakes if sensors detect an imminent collision with an object behind the vehicle while backing up), automatic seat-belt tightening.
Moderate Price Though Quality Is Wanting
This mid-size SUV from Cadillac is very well priced with the "base' model retailing at under US$50,000 (the 'Luxury' Cadillac XT6 price is just $49,790 for FWD and $51,790 for AWD) while the Premium Luxury comes in at $54,190 in its FWD configuration and $56,190 for AWD, and finally the Sport, rounding off the set, at $59,490 and only comes in AWD.
Though the interior design is nice and has a modicum of features and driving aids, the Cadillac XT6 seems to fall between two stools. The level of quality does not meet the higher price tag it charges. Other competitors, of a similar value, have a much better quality while even SUVs which are far cheaper can provide better fit outs.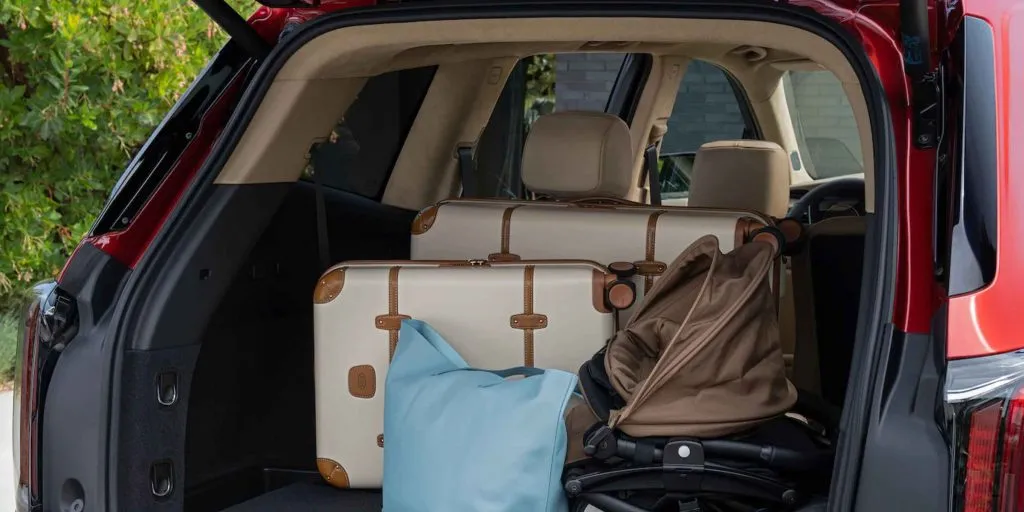 Lincoln Aviator Vs Cadillac XT6
Cadillac's main rival in the luxury American market is Lincoln. These two motoring giants have been going head to head for decades and this rivalry continues into the SUV market. The introduction of the full-size Navigator was one of the major factors for bringing Cadillac into this range.
The first edition of the Aviator was brought out in 2003 but was suspended again two years later. Not a great looking vehicle as it was a Ford SUV body with a Lincoln badge stuck on it. But it was relaunched in 2020, the same year as the introduction of the Cadillac XT6, but that is where the similarities end.
Unlike the XT6, the Lincoln Aviator looks every bit worthy of its hefty price tag. The "base" model retails at $55,000 and the other four renditions push the cost higher until the Black Label Grand Touring rounds off at $89K.
All Aviator models are fitted with a 3.0 liter V6 engine that creates 400 hp and 415 lb-ft of torque. The 3.0 liter hybrid engine achieves even bigger numbers with 494 hp and 630 lb-ft of torque. Acceleration is swift at 5.9 seconds for the 60 mph dash.
Handling on the straightaway is good though not so poised when heading into tight cornering. Brakes have been said to feel a little soft while it is not so smooth transitioning between forward and reverse gears.
Other negatives for the Aviator is the lack of legroom for the third row, only really suitable for children, and overall headroom is a little tight. While visibility from the front and rear windows are not good and block your view of the road.
Given these shortcomings, there is still little to recommend the Cadillac XT6 over the Lincoln Aviator. If the higher price tag does not faze you then certainly the Aviator should be your American mid-size SUV of choice, even if you just opt for the base model.
The Overall 2022 Cadillac XT6 Verdict
All in all, the Cadillac XT6 serves a purpose, but we're not quite sure if it's fit for purpose in the current market with offerings like the Lincoln Aviator out there, among other competitors. Whilst the exterior may look attractive to some, it is a little bland for most. A Volvo XC90 surely does much better in the looks department.
Although, the Cadillac XT6 is definitely packed with a ton of amenities, but with a long list of packages you can quickly increase the Cadillac XT6 price. Probably the most unexciting feature of this mid-size SUV is its powertrain, with average fuel economy and lackluster performance from an American automaker that prides itself on performance and quality it's not something we're overly excited about. Maybe spend sometime checking out it's close competitors before commiting to the Cadillac XT6 as you may find happiness with other offerings the market has, regardless if you're saving money or spending more for a better product.
Frequently Asked Questions
Is the Cadillac XT6 worth the money?
With a vast range of options you can quickly increase the price of your Cadillac XT6. The exterior may not be the most appealing but the car is generally packed with amenities that will improve your driving experience and the usability. We feel it may be slightly overpriced for what you're getting.
At the lower end on the Luxury/Premium Luxury trims from $49,790 – $56,190 it could be worth it, if it's a car that appeals to you, but as you start adding on packages the Cadillac XT6 price starts to creep into the higher end and more appealing rivals would definitely be worth considering as they have more to offer in almost every aspect, especially its European counterparts.
How much does a 2022 Cadillac XT6 cost?
There are a few different options to consider regarding the Cadillac XT6 price. The base model 'Luxury' trim starts at a price of $49,790 for FWD and $51,790 for AWD, whilst the 'Premium Luxury' trim level starts at $54,190 in its FWD configuration and $56,190 for AWD whilst the 'Sport' trim rounds off the lot with a starting price of $59,490.
Does Cadillac XT6 require premium gas?
For optimum mileage the Cadillac XT6 requires premium gas. It's important to note that the MPG figures quoted by Cadillac are based off premium gas.
This applies to both the base 4-cylinder turbo motor and the V6 motor for the 2022 XT6. This means the savings you make with the mpg figures of the Cadillac XT6 on both motors may be negated by having to fill the car with premium gas depending on the price at the time.
Where is the Cadillac XT6 made?
The Cadillac XT6 is currently produced out of factories based in American and China. In the United States the XT6 is made in Spring Hill, Tennessee and in China it is produced out of Jinqiao in Shanghai from the SIAC-GM group which is a joint venture between SIAC Motors and General Motors. The vehicles produced in China are mainly sold to the local Mainland China market.