When worst comes to worst and you can't go on anymore – it is time to call a tow truck. This is something that we will all go through several times in our lives (unless you are exceedingly lucky) so it is something that you should be fully prepared for. With that in mind, this short but thorough blog post will cover what to expect cost-wise from getting your car towed as well as some advice to reduce the cost to tow a car.
How Much Does It Cost To Tow A Car Per Mile?
The average cost to tow a car varies greatly depending on who you ask. Some towing businesses will charge you far more than others for the exact same job. On the other hand, there are numerous costs to consider when estimating a fair price.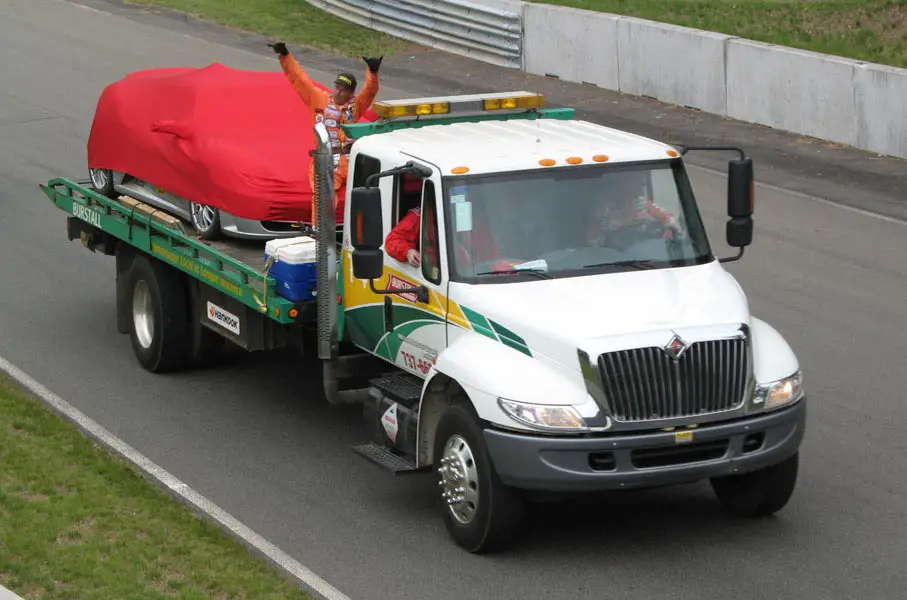 As a rule of thumb, you can expect the cost per mile to tow a car to be about $2.50 to $7. You may find that this increases a fair bit if the tow truck has to travel for ages into the middle of nowhere to come and pick you up!
What Factors Into Towing Cost Per Mile?
As mentioned above, there are quite a few factors that go into calculating the cost of being towed. Even on a per-mile basis. For example, the size of the vehicle in question will greatly influence the price based on the difficulty of loading it and the extra cost of fuel getting back to the garage/dealership. Extra weight always means extra fuel. Additionally, the distance you may need to travel (there and back) is made up for in the price you will pay.
How Much Does It Cost To Tow A Car All In?
The total all-in costs to tow a car will vary so much that giving you a hard rule to go from doesn't really work. Instead, use these three benchmark prices as a way to gauge how much you might expect to pay. It is possible to call up and get a quote before you even need a tow truck if you were curious about how much it might set you back. It never hurts to be prepared. The all-in cost to tow a car estimates are as follows.
5 Miles or fewer – $30 – $125
40 – 60 Miles – $150 – $300
100 Miles – $600 – $750
How Much Does It Cost To Tow A Car (A Breakdown)
The associated costs with towing your car, which isn't affected solely by things such as the distance the tow truck has driven, are not always clear. Even when discussing pricing with a tow truck company over the phone they are unlikely to share much beyond the full price with you. Much less break it down step by step. Here are the associated costs of towing a car.
Jump Starting Your Vehicle
Changing A Tire/Tires
Pulling The Vehicle Onto The Road Into A Safe And Towable Position
Delivery Of Fuel To Your Location
Transporting An Immobile Vehicle
Replacing A Cooked Battery
Late Night Call Out Fees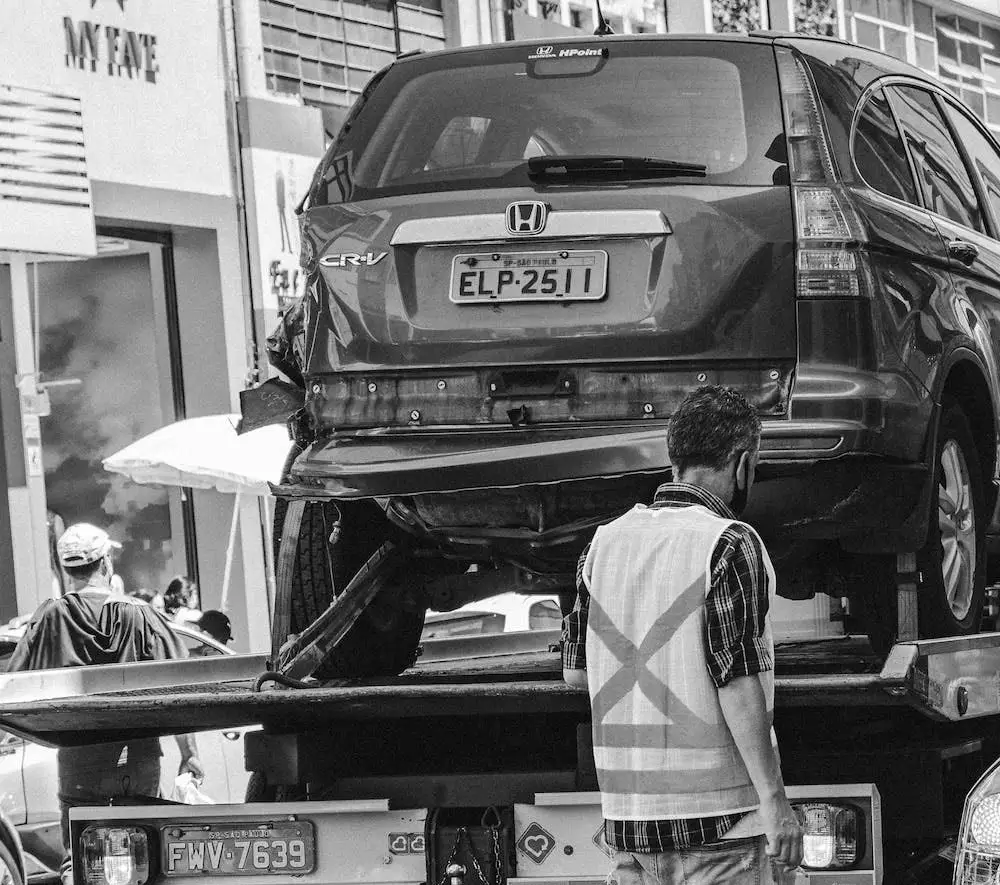 Each of these fees will vary from company to company and not all may be applicable to you and your situation. There are also other costs that the tow truck business must factor into price such as salaries for the employees giving you a tow as well as any quick fixes they may be able to make on the road. Some towing companies will provide an itemized bill after the fact but that isn't as common as you might hope.
They are very much of the mindset that you need their service so you will be willing to pay their fees. Even if they are a little on the steep side.
What Are My Towing Options?
You have a few options at hand that will vary in suitability based on your specific situation. If you have a roadside recovery/tow truck package included in your insurance policy then the first thing you should probably do is give your insurance provider a call. They likely have tow trucks they work with regularly in your area and will be able to pull some strings to get you the help you need far sooner.
Conversely, if you do not have any such policy then your options are to either call for a tow truck (whoever is available) or call your dealership if that is applicable to you. Dealerships tend to have their own tow truck, or similar to your insurance company tow trucks they work with regularly.
This may negate some of, or even all of, the costs. If you end up having to call a tow yourself, explain as much of the situation as you can over the phone to make life easier for whoever comes out to help you. Time is money and you want to streamline the towing process.
Is The Cost To Tow A Car Covered By Insurance?
You will have the option, with most drivers' insurance policies, whether or not to cover towing. Many policies include towing as a default but that is not always the case. If given the option, it is almost always a good idea to include towing in your policy.
It falls under the umbrella of you'd rather have it and not need it than need it and not have it. If towing was not included in your policy, it would be extremely uncommon for your insurance company to foot the bill. But you never know. You may as well go ahead and ask. There isn't much else to do while you are broken down at the side of the road!
Conclusion
Well, now you have a good idea about the cost to tow a car and other extras involved. Hopefully, it has demonstrated to you why getting a tow can feel so darn expensive. And, help you better estimate the costs so that you don't get price gouged by some opportunistic second-rate tow truck company preying on people who are in a bind.
It is always best to try and get an insurance policy that includes roadside recovery and towing countrywide. It may increase your premiums but you'll be grateful should you ever need it.