When you think of a Buick, what comes to mind? Maybe a grandparent's car. Or something your parents would drive. But the 2011 Buick Enclave is definitely not your average Buick. This SUV is packed with features and is perfect for families or anyone who wants a comfortable ride. But how does it stack up against our expectations for a SUV in today's market? Keep reading to find out.
The 2011 Buick Enclave offers class-leading cargo space and a roomy interior for up to eight passengers. A usable third row and a long list of features are some of its strong points, while a sizable gas bill and a cumbersome driving feel detract from its overall appeal.  
There aren't many three-row SUVs that offer space in the back for adults while still boasting excellent cargo volume too. The 2011 Buick Enclave manages all of this and offers good creature comforts to boot. However, concerns about reliability are essential if you're looking to buy this for your family. Is it worth investing in the all-American crossover?   
2011 Buick Enclave: A Comprehensive Review
The SUV and crossover craze is spreading like wildfire in the USA, and homegrown contributions to the segment are growing in popularity. The 2011 Buick Enclave is one of only a handful of three-row midsize SUVs, and it has a few key selling points that see it stand head-and-shoulders above the competition.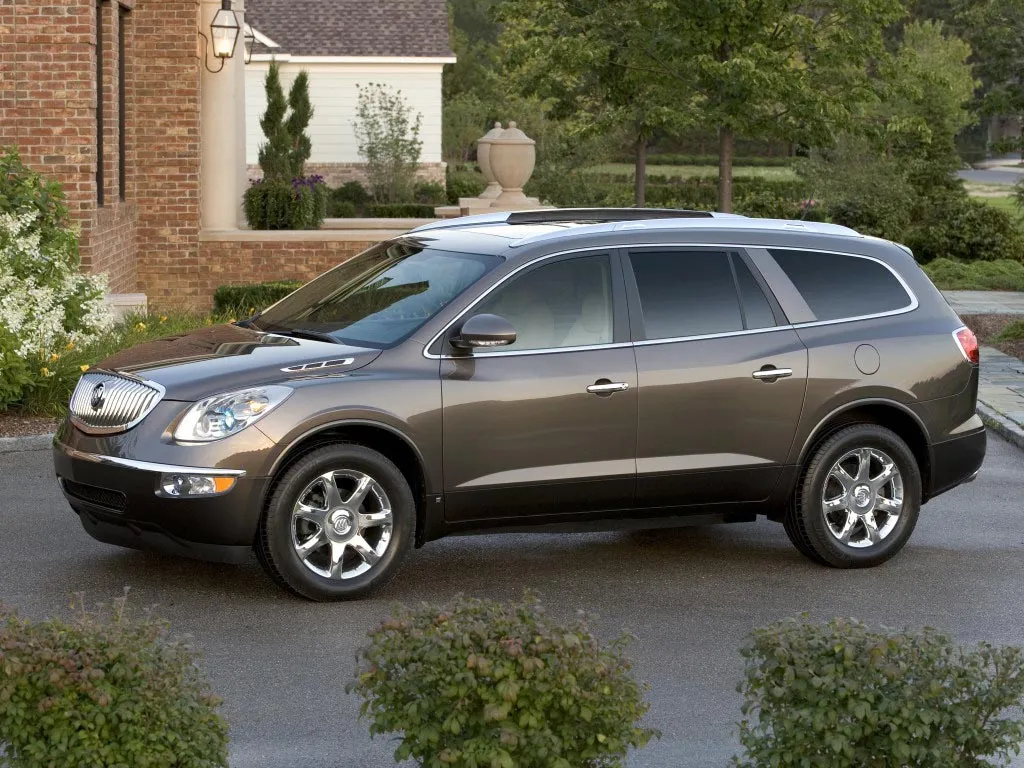 However, the Enclave's reputation isn't all great. With buyers needing to budget carefully for gas and the fact that it doesn't drive quite as exceptionally as some German rivals, the Enclave requires a good look before simply purchasing. There are some serious concerns about reliability, too, so let's unpack whether the 2011 Buick Enclave is the right car for you.
The 2011 Buick Enclave Exterior
The Enclave is easily recognizable on the roads with a unique look. The rounded grille, headlights, and taillight clusters give it an almost disarming look, which is a far cry from some European rivals' assertive, nearly aggressive tendencies. Still, it's not an unpleasant aesthetic and comes with 19-inch wheels across the range, with the option of upgrading to 20-inch items on the top-spec trim.
All grades have high-intensity discharge xenon projector headlamps with blue-tint lenses and chromed bezels. Daytime running lamps are standard, as are fog lamps. Available to the top two trims is a power tilting sunroof, while heated outside mirrors come standard on the top-end CXL 2.
Size And Cargo Space Of The 2011 Buick Enclave
Midsize SUVs with three-rows are naturally not diminutive in size, although they are far from the hulking beast that full-size utility vehicles are. The Enclave stretches out at 201.8 inches in length and has a wheelbase of 118.9 inches, a width of 79 inches, and a height of around 70 inches.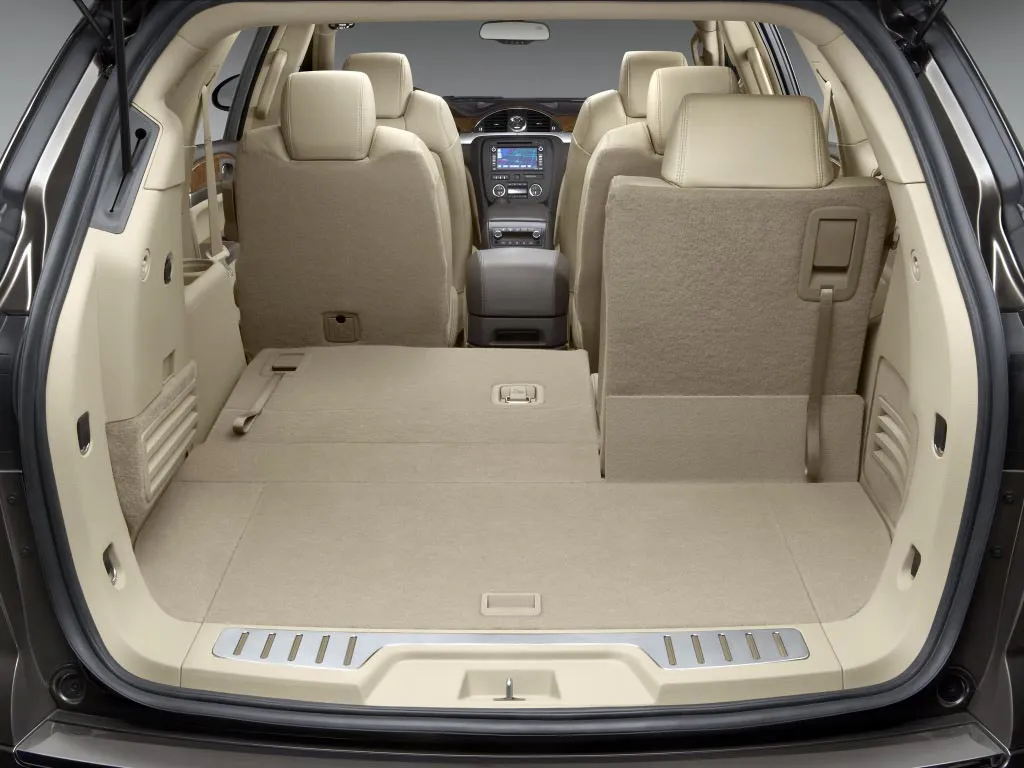 Cargo space in the 2011 Buick Enclave is class-leading, with 23.3 cubic feet behind the third row, which expands to almost 66 cubes if you fold the back row down. You can stow all the seats for more oversized items and have 115 cubic feet of space.
2011 Buick Enclave Interior And Passenger Space
A common problem in three-row SUVs is that the rear-most seats are usually quite tight and best suited to children or more miniature adults. The 2011 Buick Enclave manages to provide usable space for adults back there, although we still wouldn't leave them in the third row on extended journeys. Seating a total of seven or eight – depending on how you configure it – the Buick is versatile and quite spacious.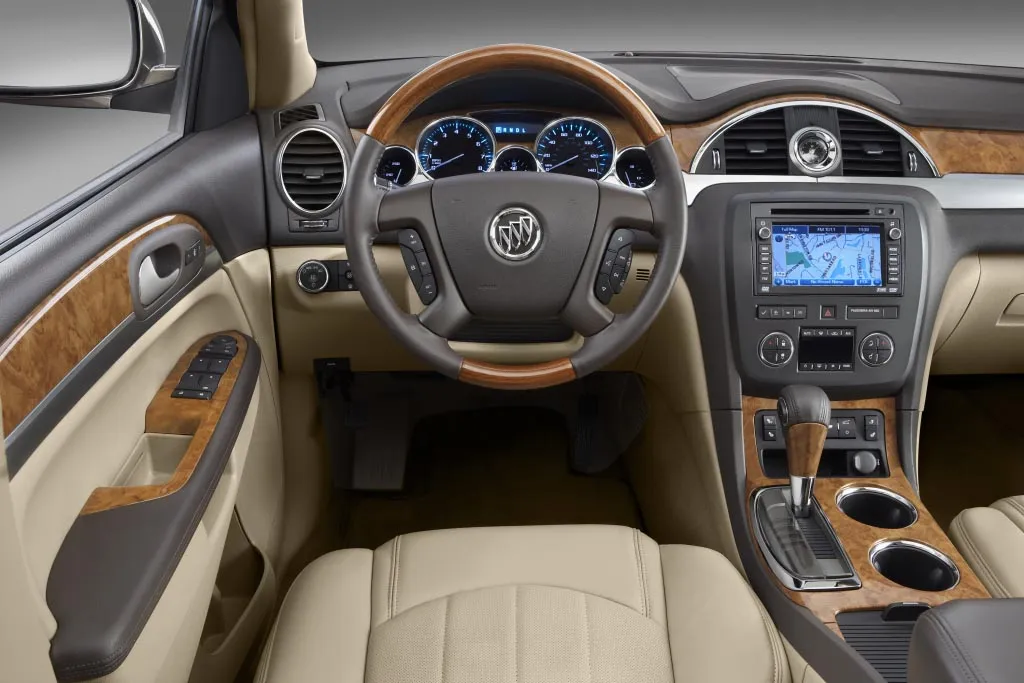 The first two rows are treated to ample leg and headroom, too, and while the seats aren't overly supportive, they are comfortable and wide.
2011 Buick Enclave's Cabin Look And Feel
The American manufacturer has a reputation for creating elegant interiors that seek to compete with premium manufacturers from over the pond. It has done what it can to make the Enclave feel special. Sadly, there are still some hard plastics and dull materials that detract from the experience.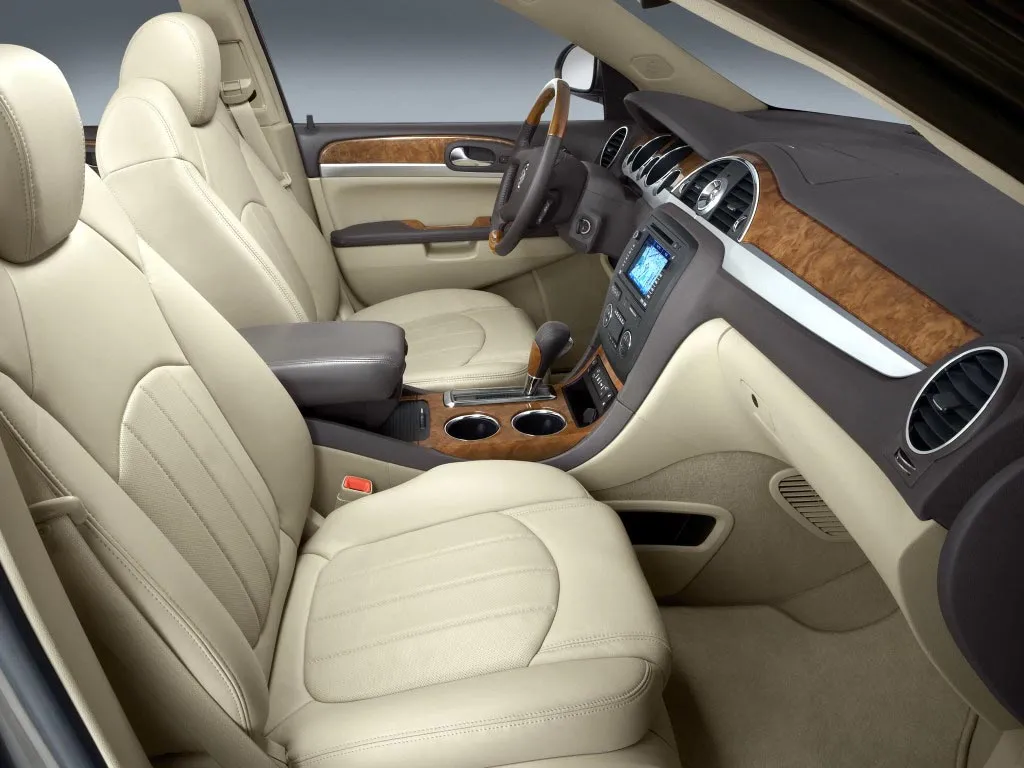 Deluxe cloth upholstery is standard on the base model, while the upper trims get leather with perforated inserts. A second-row console can be specified on the two CXL models with seven seats, which goes a long way to advancing the opulent feel. In this configuration, second-row passengers will feel particularly pampered.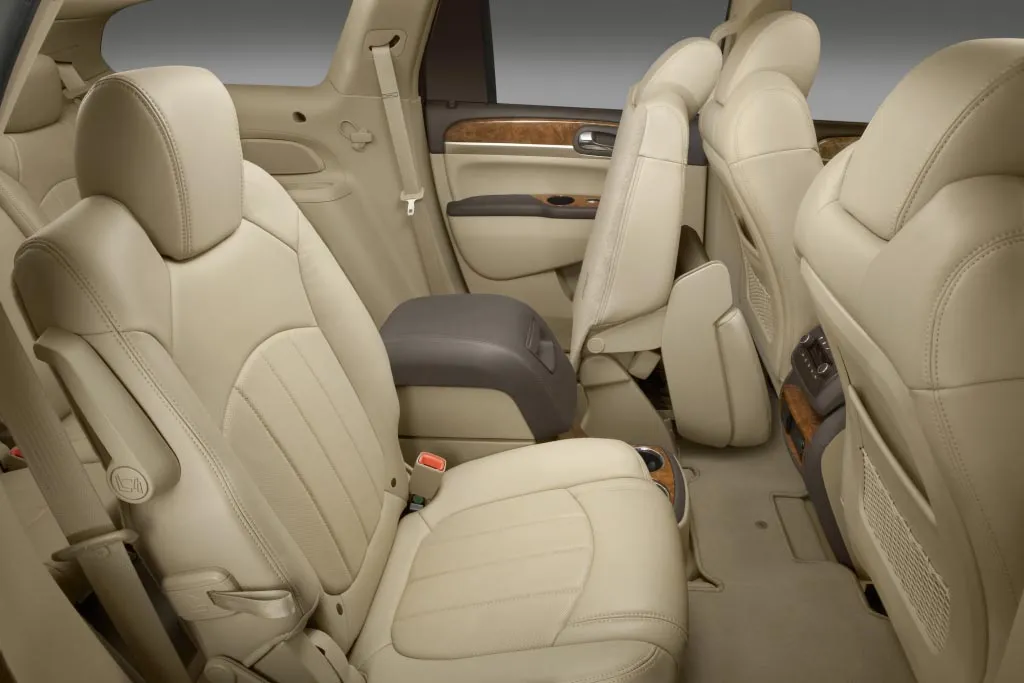 Buick's standard QuietTuning process is worth a mention; the technology reduces noise and vibrations in the cabin, making the Enclave a serene place to spend your time.  
2011 Buick Enclave Performance Specs
The 2011 Buick Enclave engine is a 3.6-liter V6 with variable valve timing that is fitted to all models in the range. The motor is mated to a six-speed automatic and comes as a front-wheel drive off the factory floor. You can opt for all-wheel drive at an extra cost.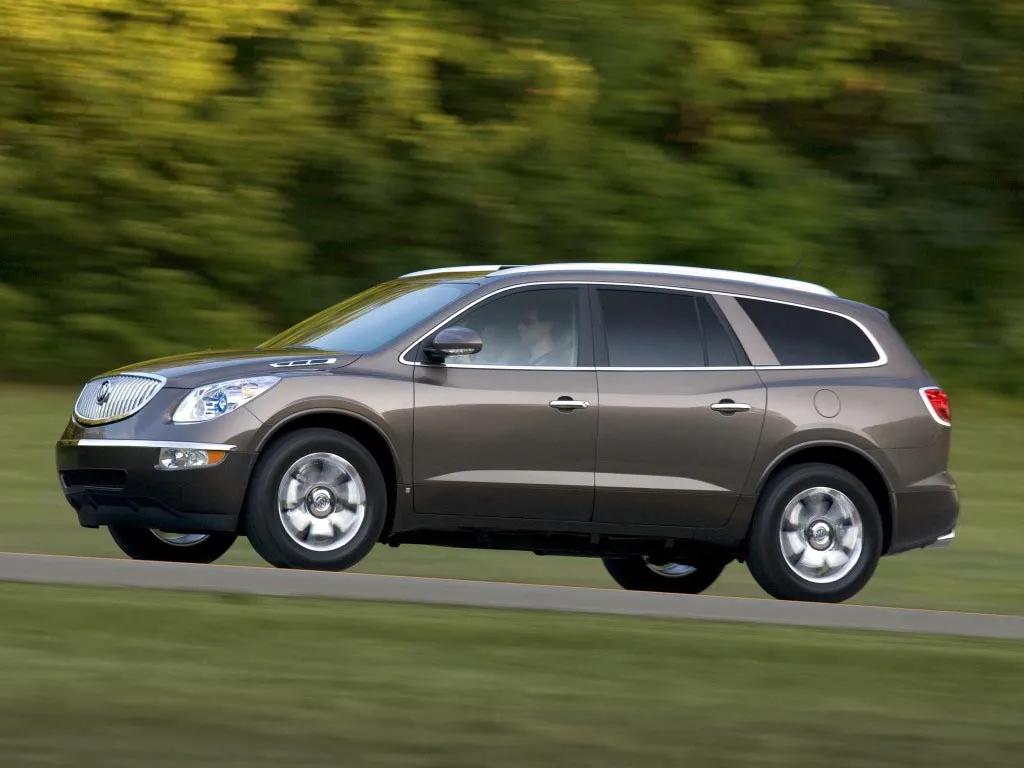 Specs for the Enclave are 288 horsepower and 270 lb-ft of torque which are sufficient for urban cruising, and some light towing – capacity for hauling maxes out at 4,500 lbs when correctly configured. Off-the-line speed isn't what the Enclave is designed for, so you won't be blown away by smokey take-offs. But it's perfectly fine for highway cruising and will manage to overtake without a fuss.
Enclave's Driving Feel
Thanks to the excellent cabin damping, a drive in the 2011 Buick Enclave is generally a lovely experience. Combined with a well-tuned suspension setup, it manages to feel compliant and capable, just quite heavy to pilot. The almost 5,000-lbs curb weight is very evident when you're behind the wheel, with body roll a symptom of this, too. We would advise against taking corners at speed entirely.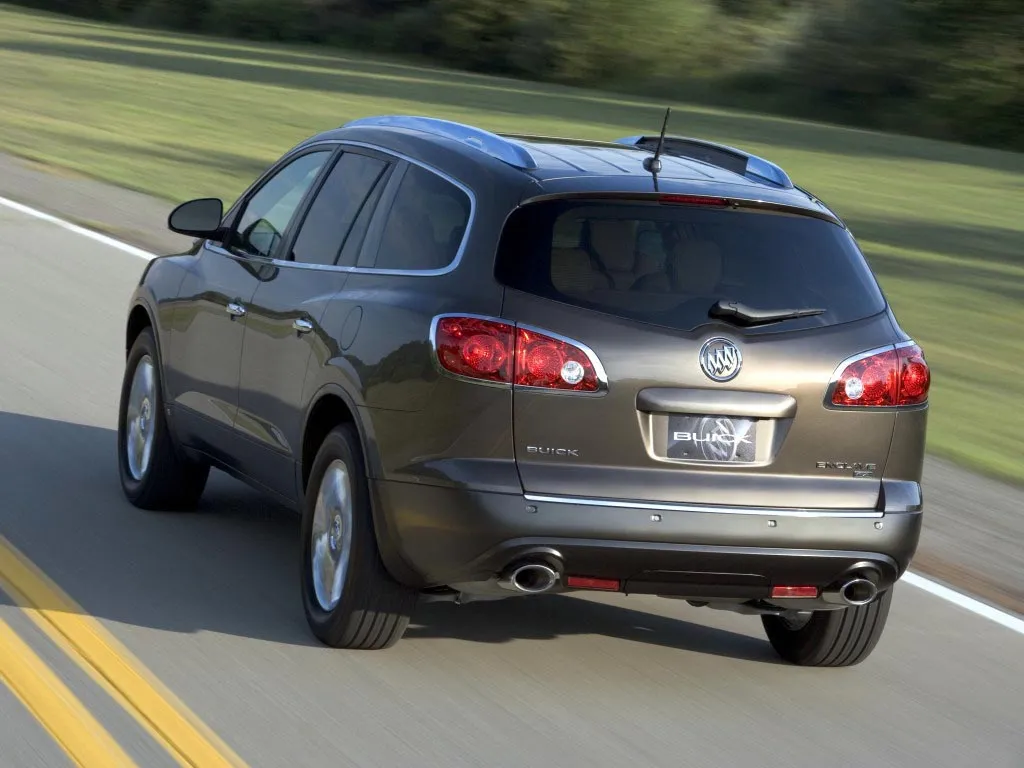 Additionally, the automatic gearbox can be a little finicky, sometimes struggling to decide on the right gear when you're cruising on the highway. If you're looking for an SUV that feels agile and engaging, you best look elsewhere.
2011 Buick Enclave Gas Mileage
With a V6 under the hood and a ponderous body to lug around, gas mileage figures are bound to be a little disappointing. With the standard front-wheel drivetrain, the EPA suggests figures of 17/24/19 mpg on the city/highway/combined cycles. Adding all-wheel drive drops this to 16/22/18 mpg.
The fuel tank capacity is 22 gallons, which means you should have a theoretical range of between 395 and 420 miles before needing to fill up.
Features And Tech In The 2011 Buick Enclave
On a slightly more positive note, the 2011 Buick Enclave comes well-stocked with features from even the base model. The CX is the entry-level trim and is fitted with an eight-way power-adjustable driver's seat, a driver information center, steering mounted controls for audio, cruise control, an auto-dimming rearview mirror, and tri-zone automatic climate control.
Entertainment is courtesy of an AM/FM/XM stereo with a CD player and MP3 playback on the two base models. Six speakers are standard, but you can upgrade to a premium Bose setup, which is standard on the top trim. This includes an Advanced ten-speaker Bose sound system. Navigation can be added to the upper trims, as can a rear-seat entertainment system that comprises an eight-inch screen in the rear.
Optional extras in the tech department include remote vehicle start, rear parking assist, a rearview camera, and heated and cooling front seats.
2011 Buick Enclave Safety Scores
2011 Buick Enclave reviews for safety are rather impressive. The NHSTA scored the SUV a full five stars overall, with side crash tests earning similar scores. Frontal crash and rollovers tests came in at four out of five stars.
The IIHS rated the 2011 Buick Enclave so highly that it achieved a Top Safety Pick award for that year, although only applicable to cars built after January of 2011. A spread of top scores is responsible for this accolade.   
2011 Buick Reliability And Problems
2011 Buick Enclave problems are, sadly, quite numerous. Issues reported by consumers to the NHTSA number almost 200 for the model year. To make matters worse, there are six 2011 Buick Enclave recalls, including recalls for potentially explosive driver's airbag inflators, unsecured side curtain airbags, failing liftgate struts, seatbelt cable failures, windshield wiper arm nuts failing, and bad wiring connections for side-impact airbags. These all seem to be quite serious in nature but would have been repaired under recall if owners were paying attention.
Still, the 2011 Buick Enclave life expectancy is between 200,000 and 250,000 miles, with the caveat that routine maintenance has been done and the recalls were attended to. Cars that have been driven hard and not cared for will likely have a shorter lifespan, but this goes for all vehicles.
Buick Enclave 2011 Price And Value
Pricing for 2011 Buick Enclave models started at around $35k in the base configuration with front-wheel drive. Moving up through the trims sees that increase to upwards of $42k, and adding options and all-wheel drive is likely to push that closer to the $45k mark as new.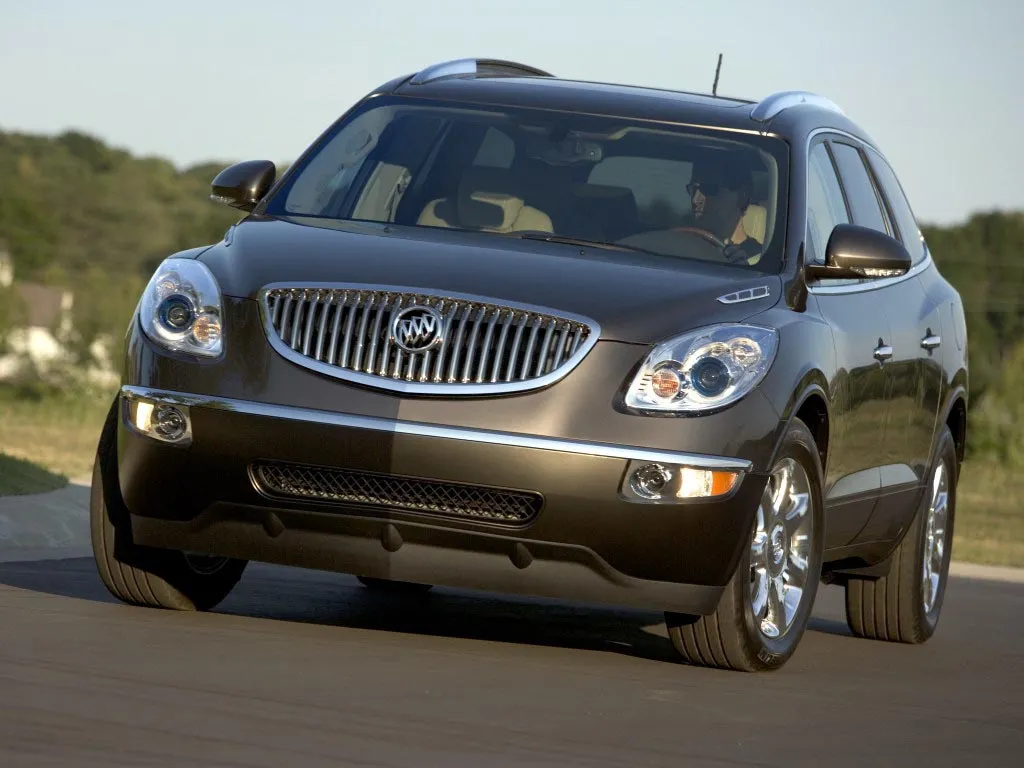 However, if you're looking for a used model, consumers report spending between $5k and $10k, depending on service history and what options were equipped at the time. If you can find an example in good condition with a clean bill of health, just be prepared to cough up at the pumps.
Our Verdict on the 2011 Buick Enclave
As the wave of SUVs grows ever more prominent in the USA, finding a family hauler covering all the bases for versatility, practicality, and comfort can be daunting. The 2011 Buick Enclave manages to meet most of the criteria and is relatively well priced. Sadly, there are some negatives, including heavy fuel consumption and a ponderous, weighted drive.
The negatives are mitigated by excellent crash test ratings and a massive cargo area, as well as a quiet cabin. If your needs align with these, the 2011 Buick Enclave is worth a place on your shortlist.