The backseats of a sports car are not usually at the top of your list of priorities. However, sometimes, they perhaps should be. Being able to fit more than two people in a car definitely adds to the convenience factor of a vehicle, sports car or not.
This article will discuss the Porsche 911 backseats, what they are made of, and whether they are suitable for adults, kids, or are just glorified extra storage (they aren't quite).
Here is everything you could ever want to know about new Porsche 911 back seats, including a little glance in the rearview mirror to see how things used to be handled when the 911 first hit the streets in the early 60s!
How Roomy Are The Porsche 911 Back Seats?
Since its inception in the 1960s, the Porsche 911 has been known for being a performance sports car. Alright, we all know that, but what's that got to do with back seats? Having roomy rear seats was not exactly at the forefront of the engineering team's mind when they were first drawing up these bad boys.
So, what can you expect regarding roominess from Porsche 911 back seats? Well, you'd be surprised that they actually do have a bit of room compared to some comparative sports cars. As it stands, the Porsche 911 seats are not as roomy as some of the newer vehicles, Porsche and others, but they aren't too bad, in all honesty.
You can easily fit your kids, or as I experienced a few years ago, a grown adult. That's right, I braved an entire twenty-minute journey home after a night out, cramped into the back seat of a 911.
At about 5'8, I was smaller than my two friends sitting in the front, but it was still uncomfortable. Quite a struggle, but I managed to save myself from getting caught out by the Uber surge pricing at 2 a.m.
Was it worth it? I was a bit sore in the morning, but I came home in a Porsche. I can't complain about that. For those of you curious as to which car, it was a brand new Porsche 911 Carrera S, 991.2.
What Material Are The Porsche 911 Back Seats Made Of?
The material used for the backseat of the Porsche 911 will vary from car to car. However, It tends to be the same or similar material to the front seats. Shocking, right? Since we are talking about Porsche here, you will find that their seats are typically upholstered with leather or Race-Tex, their version of Alcantara (a highly durable synthetic fabric).
You can think of Race-Tex as being like a more durable suede that is commonly found in high-value cars like Porsche, Audi, BMW, etc.
It's commonly found in race cars, so putting it in a road car gives any car a more sporty feeling, the same thing brands try to achieve by using ample amounts of carbon fiber.
The idea behind the use of Alcantara inside cars, on steering wheels or seats is that it will grip you better as it doesn't let you slide around as easily as leather does.
When you're attacking the race track, this makes a big difference in helping you maintain control of the car while at pace.
Are Porsche 911 Back Seats Basically Just Extra Storage?
Many argue that the back seats of the Porsche 911 are just suited for kids or to be used as extra storage. The rear seats of some Porsche 911s, are intended to be put down to create more storage room in the rear of the car.
Now, no one hears the name Porsche 911 and thinks to themselves, "lots of storage" but they aren't really that bad. Having both a rear section behind the driver and a front trunk gives you a decent amount of storage.
Combining that with the ability to put the Porsche 911 back seats down, the 911 is surprisingly good for long journeys.
For two people, you'll be able to fit everything you need in it for a short trip away. I spent the weekend away, and we had a few bags in the front trunk, and that was all the space we needed.
Are The Porsche 911 Back Seats Good For Kids?
As we just mentioned, the Porsche 911 backseats are almost intended for kids because they don't offer too much room. It is mostly legroom that is lacking, as most adults can sit in the seat and fit to an extent.
The problem is the front passenger/driver would need to pull their seats all the way forward to make enough room, but in most cases, in my experience, that's just not enough.
If you are looking for a sports car that can be used for family days out, with enough room for the kids (young kids), then the Porsche 911 and its backseats are probably going to do the job just fine.
Can Four Adults Sit Comfortably In The Porsche 911?
Just to reiterate a point we have made or alluded to a few times, you will probably find that four adults do not fit all that comfortably in a Porsche 911.
If you want to use your 911 for short journeys, it still doesn't make any difference as it's still an issue. However, that's not always going to be the case if you've got super flexible or small adult friends.
Obviously this goes without saying, but don't forget there's some 911's that don't have back seats at all, such as the Porsche 911 GT3 RS.
Moderns vs Original Porsche 911 Back Seats
As we mentioned at the beginning, when the first Porsche 911s hit the streets, having roomy back seats was not a huge priority.
For that reason, you will find that most of the older 911s have much less roomy back seats that are not quite as suitable for anyone, even children, to sit in.
When we consider newer 911s, you will find that Porsche has tried to create as much room in the back as possible. Or, at least, give the illusion of space. It can still feel very cramped because of the curvature of the car's body; they aren't exactly boxy, are they?
But just by the nature of the evolution of the 911, the car has gotten bigger over the years. Therefore, there should technically be more space than there was back in the early years of the model.
Final Verdict On Porsche 911 Back Seats
In conclusion, the Porsche 911 backseats aren't one size fits all, you can't give a definitive answer to whether or not they are roomy enough for anyone. It all comes down to a person's unique needs. Sure, if you have kids that aren't fully grown, you should be able to have them sit in the back without much trouble.
There are other options if you are looking for a reasonable family car with two doors with useable back seats. Take for example, the Mercedes C63S Coupe or a BMW M4.
The Porsche 911 backseats are reasonably comfortable, potentially roomy, best suited for kid's, dogs, and used to store things.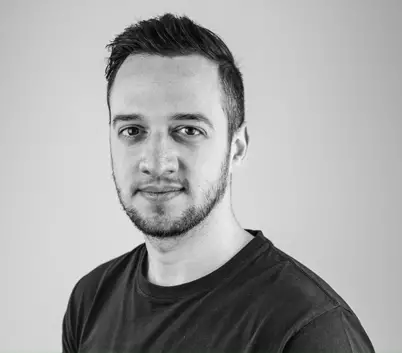 I'm Daniel, the founder of YSM Motors. I've been living and breathing cars since I was born and got into the online space when I was 16, writing about cars.
My unique view comes from owning several interesting cars, ranging from a Volkswagen Golf R, BMW M3, and, more recently, my Porsche Spyder. Owning these cars and a few others has allowed me to become close friends with other car enthusiasts giving me insight into rarer and more exotic cars such as Ferrari, Maserati, Porsche GT cars, and more.
I've been lucky to experience and maintain such a vast range of exciting cars, and in the process I've become close with a few car dealers and high-end workshops, which has allowed me to pick their brains on topics you can't find info about online.
My eye for detail stems from my full time career as a Business Analyst. This all started when I studied a Bachelor of Science with a Major in Information Systems, leading me into my 13-year career.
After honing my online skills with various projects and immersing myself further into car culture, by 2019, I decided to dedicate myself to YSM Motors in my spare time and purely focus on my passion for cars and everything to do with them.