The Maserati Granturismo Interior – Variety is the Spice of Life
As you would expect from a craft maker as expert as Maserati, the level of quality and attention to detail is exceptional. Not surprisingly, their flagship model is a great example of this. The Maserati Granturismo interior is luxury defined while equally balanced to represent its high performance racing pedigree. The immaculate leather/alcantara seats with hand stitched trimming and monogrammed headrests with the iconic trident emblem. To cater for their discerning elite clientele, they offer different choices of trim around the car to suit your taste – leather, wood or carbon fibre.
Variety is the Spice of Life
There are six variations to the Granturismo from the "basic" GT all the way up to the MC Stradale (the others are: Sport; MC Sport Line; GranCabrio & GranCabrio Sport). This scale is reflected in their pricing and their fitouts. Entry level only comes in leather but sumptuously laid out around the cabin. But remember, they are a vanishing breed. In November 2019, the GranTurismo production line came to a stop so any remaining stock still available at dealerships have dwindled to almost nothing.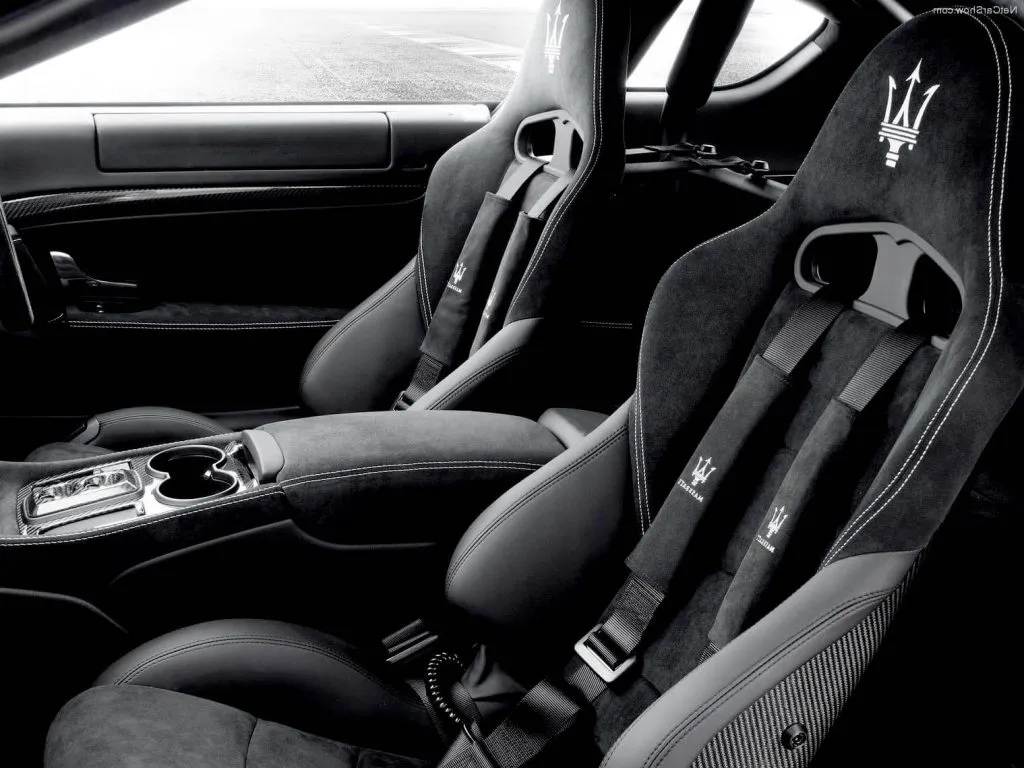 While the MC Stradale will offer the choice of leather or Alcantara leather/suede. Alcantara is a manmade leather substitute that is more preferred in sports cars. This is due to the fact that, unlike real leather, it won't become overheated after sitting in it for a long time and the steering wheel's covering won't become soggy after being gripped for long periods. The use of Alcantara is not a reflection on a poor air conditioning system inside but more to the fact of experiencing a white-knuckle drive that will leave you breathless and maybe in a cold sweat!
Two's Company
All of the above models are available as a four-seater. Although, as you would expect, it's tight in the back and not recommended for lengthy drives. When they released the Maserati Sport they boasted there was extra room in the back – just 20mm! However, when the MC Stradale came out, this was designed specifically for die-hard "petrolheads" who wanted to take the racing experience to the extreme. Maserati focused on a more racing aesthetic and removed all the usual seats and replaced them with just two lightweight carbon fibre bucket seats. Ordinary seatbelts were discarded and replaced with proper racing harnesses that were attached to a metal roll bar behind the seats.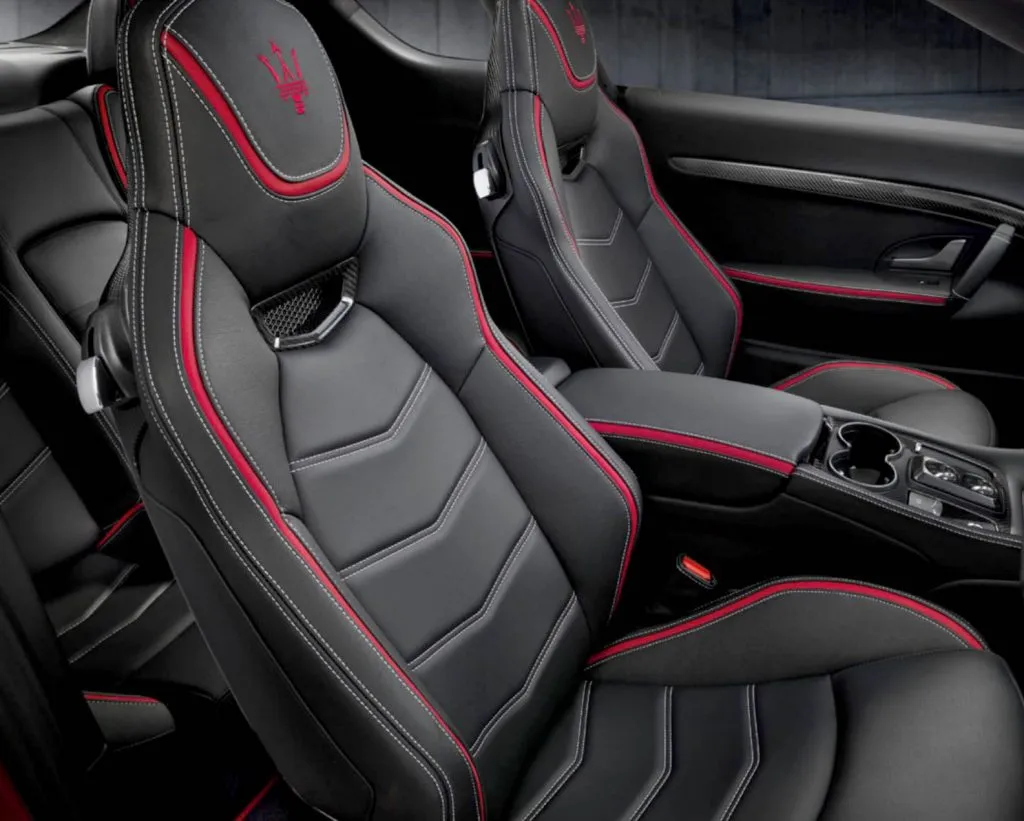 If you prefer your luxury creature comforts in the car then this variant might not be for you. But, if getting to experience as close to what real racing feels like. hitting 186 mph on a race track and attacking corners at full speed then this is the type of exhilaration you need.
Raido (not so) Friendly
When the Maserati GranTurismo first appeared, in 2008, it garnered strong criticism of its infotainment system. Both the radio (including the speakers) and the touchscreen were lambasted for their lack of high quality and difficulty to use. Apart from being hardware you might find in your average family sedan, they were only set up for european specifications.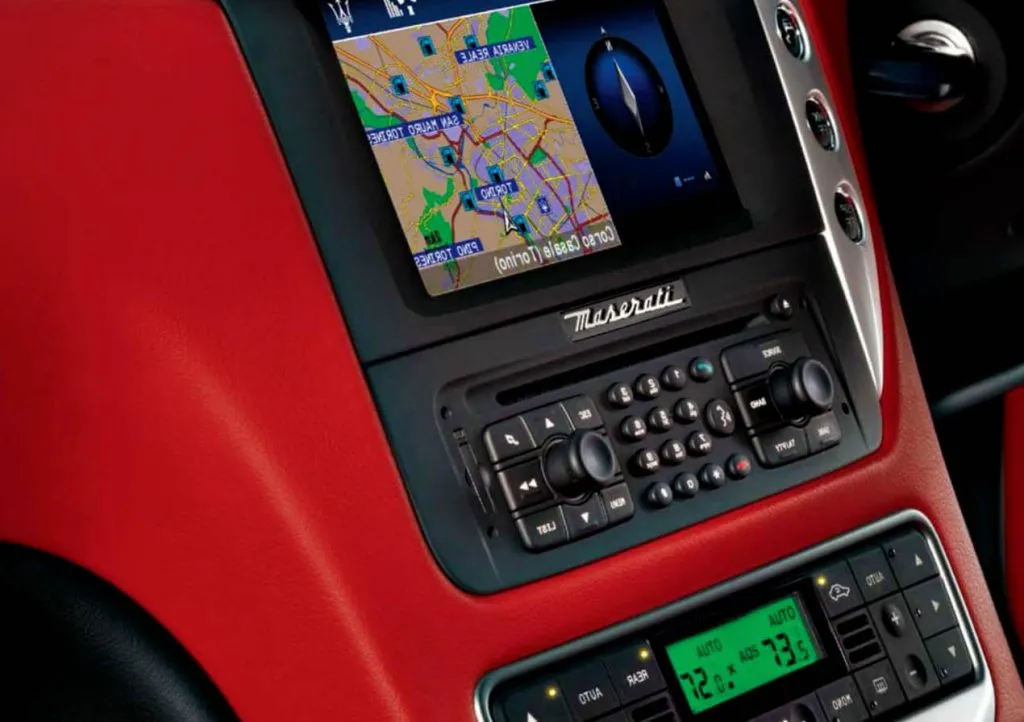 US SIM cards were not compatible and American digital radio stations could not be picked up on the radio. There was no bluetooth installed and no ports to plug in an Ipod. The early model was able to rip cd's into its hard drive though it took ages to complete and it couldn't tag the tracks either. Originally, it had an eleven-speaker system from Bose which wasn't at the high quality you would expect of a car that price. The touchscreen also had problems as its navigation system was set up for Europe and was not compatible to America.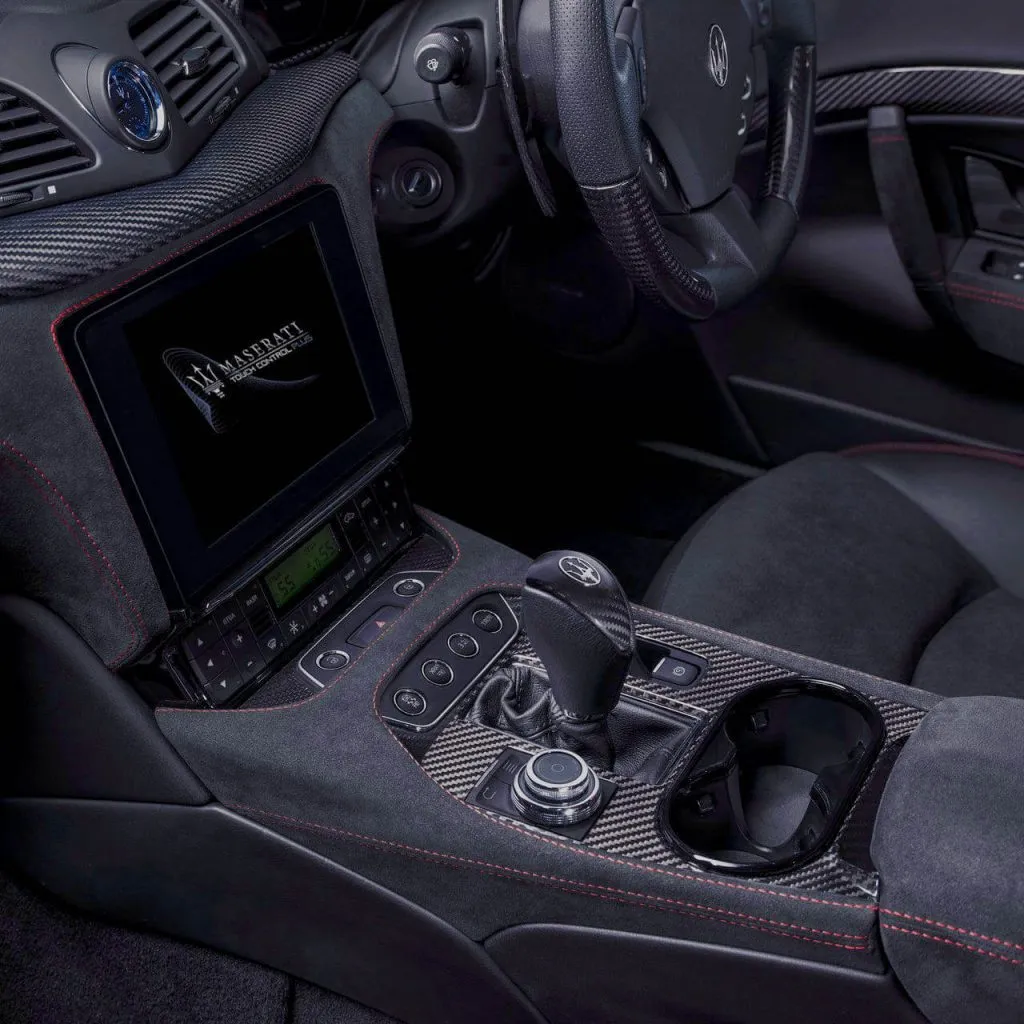 With Maserati's expertise firmly focused on the "purist's" view of the driving experience – high performance and luxury interiors – perhaps they are not so familiar with the alternate needs of their customers – listening to music and using a sat nav. But, in 2018, all these problems were resolved. The larger 8.4 inch touchscreen is easier to use while the sound system has now been installed by Harman Kardon. The updated infotainment system offers both Apple CarPlay and Android Auto so pairing with the passengers' phones is now straightforward.
So, with later models resolving these earlier imperfections, the Maserati GranTurismo interiors are now luxury defined.