The Porsche Cayman Track Car: Why's It So Popular?
The Porsche Cayman is one of the most popular and most prevalent vehicles that Porsche has come out with this side of the year 2000. It hit the markets early into the century and has maintained its place on the podium of popularity ever since.
But why? What made this seemingly ordinary (ordinary for Porsche, at least) car so well suited to track racing? So much so that people at one time or another were clamoring to get their hands on them purely to transform them into track day superstars. Well, this blog post has all the answers.
Why is the Porsche Cayman Track Car so popular? Read on ahead to find out.
Highlights
The Porsche Cayman, introduced in 2005, is a popular mid-engine sports car with a history spanning multiple generations.
Its suitability for track racing has contributed to its popularity as a track car.
Key features that make the Porsche Cayman a great track car include its mid-engine design, track-tuned suspension, and exceptional handling for tight cornering and high G-force driving.
The Cayman offers a balance of power, handling, and affordability that makes it accessible to a wide range of drivers.
Pricing for a new Porsche Cayman starts at around $68,000, with track modifications potentially adding to the cost.
The Porsche Cayman Track Car lives up to the hype due to its design and performance capabilities, making it a solid choice for track enthusiasts.
A History of the Porsche Cayman
First, you need a little bit of history of the Porsche Cayman to set the scene. The Porsche Cayman is a mid-engine sports car that was first introduced in 2005 as a fixed-roof alternative to the Porsche Boxster convertible.
It was quick, powerful, and snappy and came with a real bite and therefore, named after the crocodile-like South American Caiman. Pretty cool, right? That alone should have been a sign of what was to come.
The first gen Boxster was introduced in 1996 through to 2004 and while the Cayman is grouped with the Boxster generations, we won't consider it the first generation till it was actually made. So, in reality, the first gen we talk about in the next paragraph is really the second-gen Boxster/Cayman.
The first-gen Cayman was produced from 2005 to 2008, and it was offered in two models – the Cayman and the Cayman S.
Aesthetically, the Cayman did technically go through a bit of a shake-up in 2009-2012 with the facelift version. Still, the actual engineering side of the car remained very similar.
There is a bit of contention around whether or not first-gen Caymans ran until 2010 or 2012. Porsche says 2012, so therefore, so do we.
The second-gen Cayman was introduced in 2012 and produced until 2016. This new and improved Cayman featured a lighter body, improved handling, and a more efficient engine. 
Porsche also introduced the Cayman GT4 in 2015, which is considered the top of the top for gen-three Caymans. Then, the third-gen Cayman was introduced in 2016 and continues till today.
The latest-gen Cayman features updated styling, more powerful and efficient engines, and a new chassis that is lightweight but extremely durable.
What Makes the Porsche Cayman Track Car So Good?
The Porsche Cayman track car is, and has been for a while now, considered one of the top-tier track cars on the market. Its price, power, performance, reliability, and seemingly god-given suitability for track racing all contribute to its quality on the raceway.
The Caymans mid-engine, which is the basis of its whole design, made it incredibly well suited for tight cornering and high G-force driving by virtue of keeping its center of gravity exceptionally well positioned and allowing for precision and agility around corners that other cars just don't offer.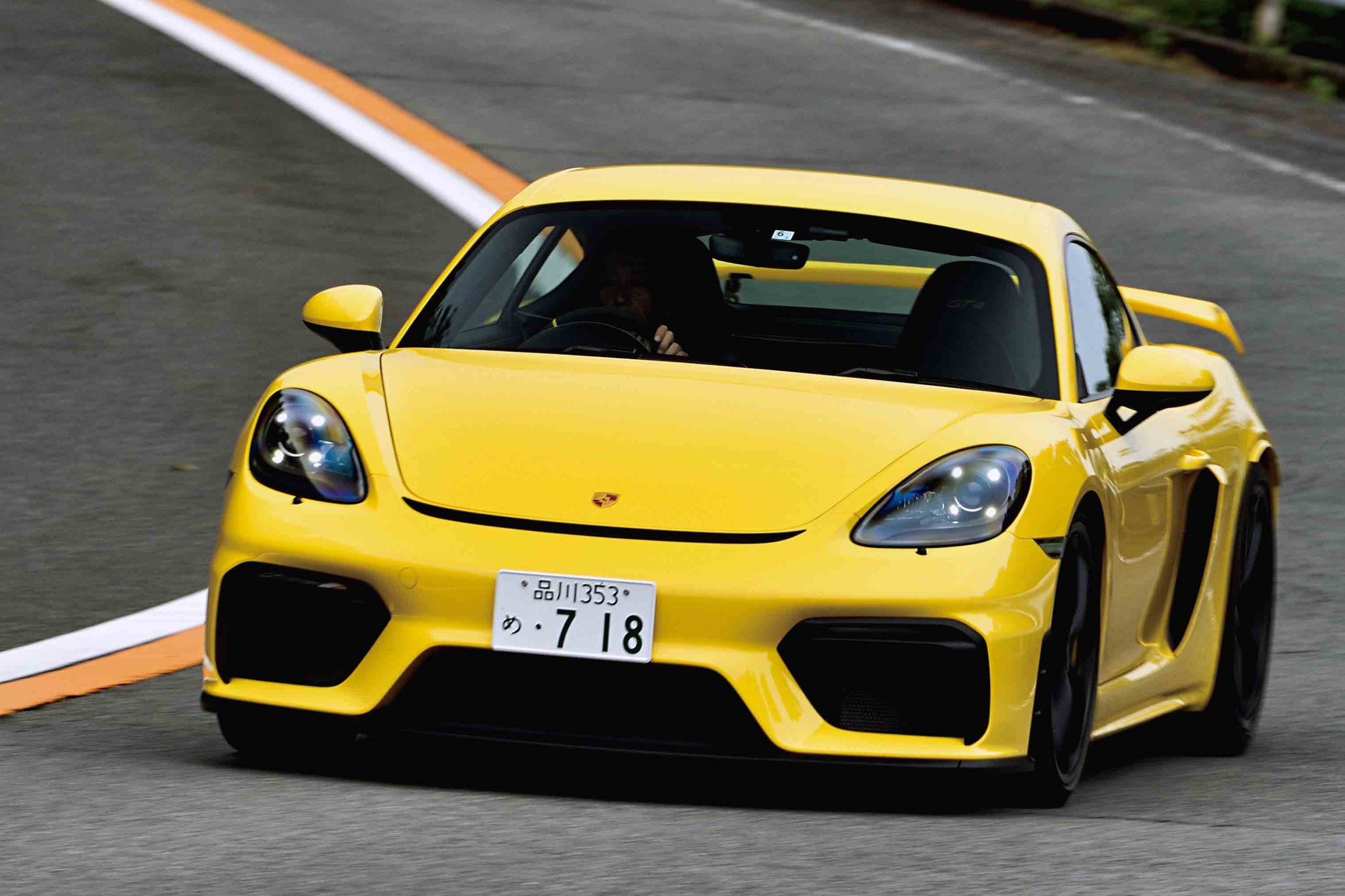 You will also find that since the Cayman (newer ones especially) were designed with special-made race suspension, drivers have very real, haptic feedback from their cars, allowing them to make quick adjustments on the fly and squeeze as much power and performance out of their car as they are brave enough to reach out and grab.
From an exceptional transmission to advanced aerodynamic body shape designs the Porsche Cayman was built to be a track car.
It is everything a track car needs to be all squashed into a compact body and priced at a price point that doesn't exclude 99% of the market from purchasing one as many other track cars do, even from Porsche.
They took everything that the Boxster did well and adjusted it to track conditions. Does the Boxster have the potential to be a track car?
No, partly because of its convertible roof, which adds extra weight, and you lose body rigidity without a roof. Whereas the Cayman is a hardtop that provides more stability during the corners due to its extra rigidity.
Why Is The Porsche Cayman Track Car So Popular?
Its popularity comes from its balance and handling more than anything else. Its power is great, you get a lot out of it, for its size, it is surprisingly punchy and is exceedingly quick off the line.
But that can be said for plenty of track cars. The Porsche Cayman Track Car is so popular because it can take corners at pace, almost relentlessly, without losing speed and momentum.
Its engine's shape, size, and positioning allow it to do so. Pair that with a car that looks good, drives well in all conditions, and doesn't cost an arm and a leg – and what you really should be asking is why wouldn't it be popular!
How Much Does A Porsche Cayman Track Car Cost?
The cost of a Porsche Cayman Track Car will vary significantly depending on the specific model and condition of the vehicle you are looking to buy.
A new Porsche Cayman base model starts at around $68k, but a second-hand model could cost anywhere from $40k-$55k.
If you are interested in taking a standard Porsche Cayman and turning it into a track car, you will need to add on an extra $3k for racing tires, $8000 for PCCB brakes, $5000 for an adjusted track suspension, and potentially another few thousand for roll cages or any other safety features you like the sound of, which can easily turn a $68k car into an $80k one!
Ideally, you can adjust the cost of what I just mentioned above to be either lower or higher depending on how seriously you want to take the track experience.
If you want to go all out, you can do a project like the guys over at M Machine Works did with their Porsche Cayman Track car, completely altering the body suspension and swapping out the gearbox and engine with a GT3 one. They call it the Cayman GT3, and it's quite impressive, check out the video below.
The Porsche Cayman Track Car – Does It Live Up To The Hype?
When there is a ton of hype and excitement around a certain car, especially a track car, it is often met with reservation and suspicion.
The hype gets to be too much, and the question has to be asked – Does it live up to the hype? When it comes to the Porsche Cayman Track Car, the answer is unequivocal yes. It does everything you ask of it because that is exactly what it was designed to do.
The biggest factor, we think at least, is that the price is SO reasonable for how much car you are getting. Maybe the Cayman gets more credit than it deserves (we don't think that is true, but you could argue that is the case), but it still only costs $68k for a brand-new model.
So, does it live up to the hype? Yes, no, maybe. But for $68k and a brand-new Cayman, you should be willing to roll the dice.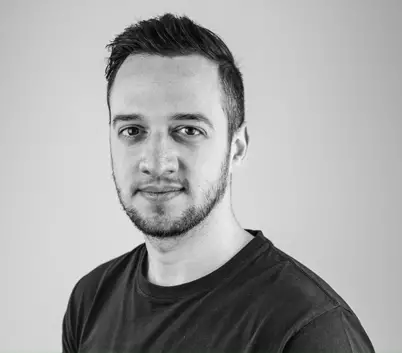 I'm Daniel, the founder of YSM Motors. I've been living and breathing cars since I was born and got into the online space when I was 16, writing about cars.
My unique view comes from owning several interesting cars, ranging from a Volkswagen Golf R, BMW M3, and, more recently, my Porsche Spyder. Owning these cars and a few others has allowed me to become close friends with other car enthusiasts giving me insight into rarer and more exotic cars such as Ferrari, Maserati, Porsche GT cars, and more.
I've been lucky to experience and maintain such a vast range of exciting cars, and in the process I've become close with a few car dealers and high-end workshops, which has allowed me to pick their brains on topics you can't find info about online.
My eye for detail stems from my full time career as a Business Analyst. This all started when I studied a Bachelor of Science with a Major in Information Systems, leading me into my 13-year career.
After honing my online skills with various projects and immersing myself further into car culture, by 2019, I decided to dedicate myself to YSM Motors in my spare time and purely focus on my passion for cars and everything to do with them.