Porsche has always been a sign of status, style, and wealth. There is no debating it. It is, therefore, unsurprising there are a number of Porsche songs that mention the brand numerous times in various pop culture references. Not always positively. But they have been mentioned.
This short, sweet, and fun blog post will cover some songs/artists that have name-dropped Porsche, whether it be owning one or simply driving one. We will also cover some musicians that are famous for driving Porsches or have made owning a Porsche a part of their personality.
Lastly, just because why the heck not, we have included a selection of awesome driving songs for cruising around in your Porsche. These Porsche songs have been taken from Porsche enthusiast forums, driving playlists, and a few of our personal favorites. Let's jump right into it!
16 Porsche Songs That Name Drop The Brand
Nazz – When I get my plane
This first one is one of the times when Porsche kind of gets slighted. Nazz talks about buying a plane and being more excited to fly the plane than driving their Porsche.
However, the emphasis on Porsche in the song highlights the class and supremity of owning a Porsche, and the implication is that flying a plane is only slightly better than driving a Porsche, which is definitely not a slight.
Fresh Prince – Parents just don't understand
If you're familiar with Fresh Prince of Bel-Air, it should not surprise you that Will is singing about growing up and testing boundaries.
In this song, he talks about his parents going out of town and leaving the keys to their brand-new Porsche behind. How could he not give it a test drive?
Janis Joplin – Mercedes Benz
Janis is also kind of slighting Porsches but, at the same time, kind of builds them up. She says that all of her friends drive Porsches, so she wants to be bought a Merc.
However, she does so to be different, not because Mercs are better. The fact she purchased a Porsche tells us that everyone else involved prioritized Porsche over Mercedes.
T-Rex – Calling all destroyers
The only reference to Porsche in this song is the line "driving in your Porsche coupe" the song isn't about Porsche, and it is only a throwaway reference. Still cool though.
Joan Armatrading – Shape Of A Pony
Joan is a British artist that sang about the fact that he'd die for a chrome Porsche. Would you want a chrome Porsche? Probably not. But you have to credit his commitment.
Dru – Getting It In
Dru likes to talk about sex and uses Porsche as a metaphor for just that. Not surprising right? We are talking about some damn sexy cars. The line goes, "Oooh baby we can make this happen now. Like a Porsche 911".
Rick Ross – 911
Unsurprisingly, Rick Ross is singing about driving around in his Porsche 911. A car which he was kind of famous for. At least, he was well known to be an avid Porsche lover.
Young Jeezy – Air Force
Young Jeezy has a few songs about Porsches, but we will only mention two. In the first, he talks about being old school cruising around in his Chevy and then swapping over to his drop-top Porsche.
Young Jeezy – All White Everything
Again we have Young Jeezy. In all white everything, he is mostly talking about his collection of all-white cars, including his all-white Porsche.
Frank Ocean – Come On World, You Can't Go!
Frank Ocean sings about his unsteady emotional times and grief that he's been through. The Porsche is mentioned in the middle of the song, where he sings about driving in his Porsche and letting the cops go by.
Lil Mosey – Grippin
Lil Mosey raps about his success and wealth, including his Porsche, which he brags about driving. This is another example of artists using Porsche as a sign of wealth and status.
Dave East – Prosper
This song by Dave is another rap song using Porsche as a sign of prosperity and power.
DJ Khaled – We Takin' Over
This song by DJ Khaled loves telling the world about his wealth, as do all of the rappers he features on his tracks.
This one is no exception when one of the lines rapped goes on about "You could see me in that Porsche GT". Rhyming it with the next verse almost as perfectly as a Carrera GT sounds.
This one is a personal favorite, as I remember when this came out 16 years ago, I couldn't stop listening to it, and failed miserably at trying to rap as fast as the pros. But one part I distinctly remember the the
Freddie Gibbs – Gat Damn
Would you be shocked if I told you this song was about Freddie Gibbs he name drops the Porsche Spyder? The lyrics go like this "Porsche Spyder look like a spaceship". I have to agree, as an owner of a Spyder, it does look like it's out of this world.
Kid Cudi – Porsche Topless
Kid Cudi raps about how cool it is to pull up in a convertible Porsche, who can blame him, it is pretty damn cool.
Diddy & PartyNextDoor – Sex In The Porsche
The title of this one says it all. While it's the most recent song on the list, Diddy has some interesting visuals and a somewhat catchy beat.
7 Famous Porsche Driving Celebrities
Jerry Seinfeld
Jerry is a well-known Porsche enthusiast and has actually written a few pieces here and there for car magazines and online publications.
Jay Leno
Leno is a well-known car enthusiast and even owns a very rare Porsche 356 as well as a 911 GT3 RS.
Steve Mcqueen
Steve Mcqueen is well known for his love of cars and was often seen driving his Porsche 917. The same one he drove in Le Mans.
James Dean
James Dean's Porsche 550 Spyder is almost one of his most iconic extravagancies.
Eric Clapton
Eric Clapton is arguably one of the coolest musicians of all time, and he solidified that by driving one of the coolest cars of all time. The 911 Carerra 2.7.
Paul Newman
Paul Newman was an incredibly talented racing driver. Since he was a racing driver for Porsche, it shouldn't be all that surprising that he drove Porsches in his free time too.
Adam Carolla
Adam Carolla did it all. He was a famous actor, writer, comedian, you name it. He also happened to own a very rare Porsche 935 race car.
25 Alternative Porsche Songs To Listen to When Cruising
Bruce Springsteen – Born to Run – 1975
Golden Earring – Radar Love – 1973
Sammy Hagar – I Can't Drive 55 – 1984
Tom Cochrane – Life is a Highway – 1991
Queen – Don't Stop Me Now – 1978
AC/DC – Highway to Hell – 1979
The Eagles – Take It Easy – 1972
The Cars – Drive – 1984
Van Halen – Panama – 1984
Aerosmith – Sweet Emotion – 1975
Steppenwolf – Born to Be Wild – 1968
Guns N' Roses – Paradise City – 1987
The Rolling Stones – Start Me Up – 1981
ZZ Top – La Grange – 1973
The Doors – Roadhouse Blues – 1970
Lynyrd Skynyrd – Sweet Home Alabama – 1974
Bon Jovi – Livin' on a Prayer – 1986
John Mellencamp's – Hurts So Good – 1982
Prince – Little Red Corvette – 1982
Red Hot Chili Peppers – Scar Tissue – 1999
The Who – Baba O'Riley – 1971
Daft Punk – Harder, Better, Faster, Stronger – 2001
Dire Straits – Sultans of Swing – 1978
Fleetwood Mac – Go Your Own Way – 1977
Muse – Hysteria – 2003
Final Notes On Porsche Songs
Porsche, a name synonymous with luxury, speed, and prestige, has etched its mark not just on the roads but also in the world of music. Numerous artists from various genres have celebrated or mentioned this iconic brand in their tracks, leading to an interesting collection of Porsche songs.
From Nazz's subtle appreciation of the brand to Fresh Prince's adventurous tales and Janis Joplin's quirky reference, Porsche often symbolizes status and opulence.
Celebrities like Jerry Seinfeld, Jay Leno, and Steve McQueen have also showcased their love for these masterpieces on four wheels, further solidifying Porsche's esteemed place in pop culture.
Whether you're a Porsche owner looking for the perfect track for a long drive or a music enthusiast tracing the brand's impact, this extensive list of songs and artists pays homage to the enduring legacy of Porsche in pop culture.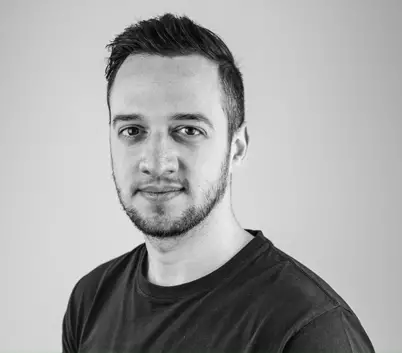 I'm Daniel, the founder of YSM Motors. I've been living and breathing cars since I was born and got into the online space when I was 16, writing about cars.
My unique view comes from owning several interesting cars, ranging from a Volkswagen Golf R, BMW M3, and, more recently, my Porsche Spyder. Owning these cars and a few others has allowed me to become close friends with other car enthusiasts giving me insight into rarer and more exotic cars such as Ferrari, Maserati, Porsche GT cars, and more.
I've been lucky to experience and maintain such a vast range of exciting cars, and in the process I've become close with a few car dealers and high-end workshops, which has allowed me to pick their brains on topics you can't find info about online.
My eye for detail stems from my full time career as a Business Analyst. This all started when I studied a Bachelor of Science with a Major in Information Systems, leading me into my 13-year career.
After honing my online skills with various projects and immersing myself further into car culture, by 2019, I decided to dedicate myself to YSM Motors in my spare time and purely focus on my passion for cars and everything to do with them.