2009 Dodge Charger Review – Practical Everyday Muscle Car
Is there anything more classic and American than a 2009 Dodge Charger? Of course there's a few classic muscle cars that spring to mind, but this iconic muscle car has been around since the late 1960s, and it's still going strong. If you're looking for an affordable sports car that will turn heads on the street, the 2009 Dodge Charger is a great option.
This car is a muscle lover's dream, with plenty of power and agility to get you where you need to go. Whether you're out for a weekend drive or zipping through city streets, the Charger will handle it with ease.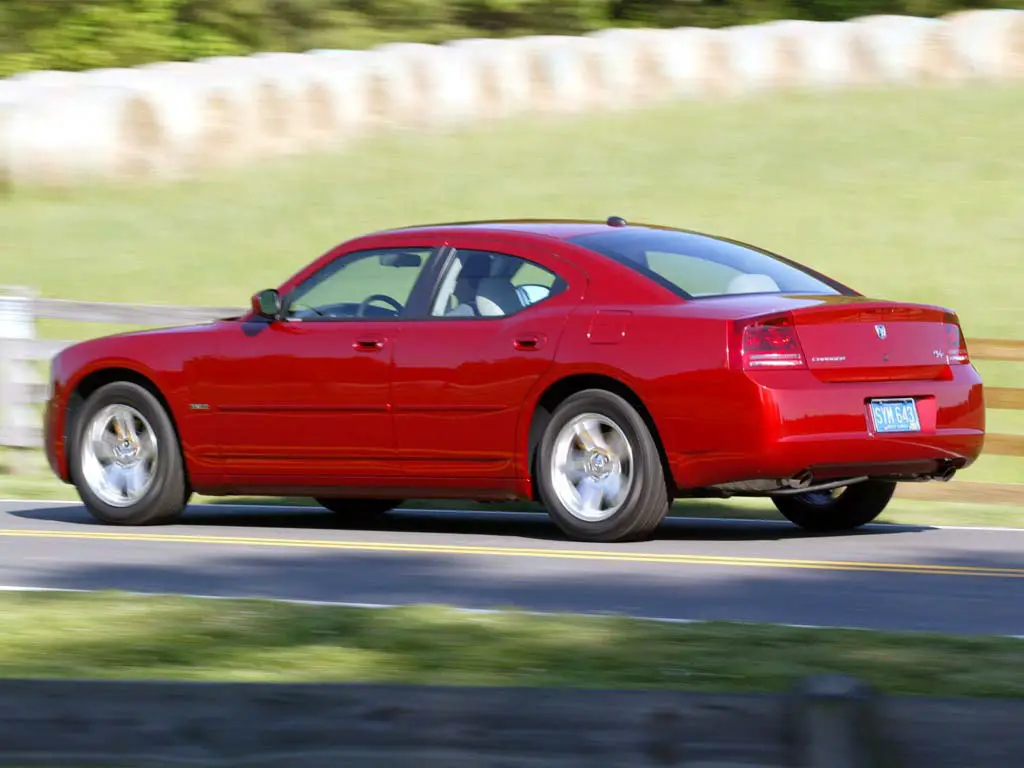 The 2009 Dodge Charger is a great everyday muscle car. Although some models have a powerful V8 or V8 HEMI engine, it has sufficient finesse and excellent handling to be driven on day-to-day outings. It does not lack any critical safety features you would expect from a powerful vehicle.
What Makes The 2009 Dodge Charger A Good Everyday Muscle Car?
There's a number of things that make cars good daily drivers and a muscle car such as the 2009 Dodge Charger is not exempt from these attributes. Things that contribute to making any car easily liveable with on a day to day basis include the styling, performance, handling, the feeling the interior gives you and technology, practicality and an often overlooked category, how safe the car is. Lets dive right in.
Exterior Styling
The 2009 Charger had a slight upgrade in styling from its 2008 predecessor, making it look mean and ready for a street brawl. The SRT8 has extra enhanced and more aggressive styling in the hood scoop and lower bumper with air intakes to allow more rapid cooling of the front brakes.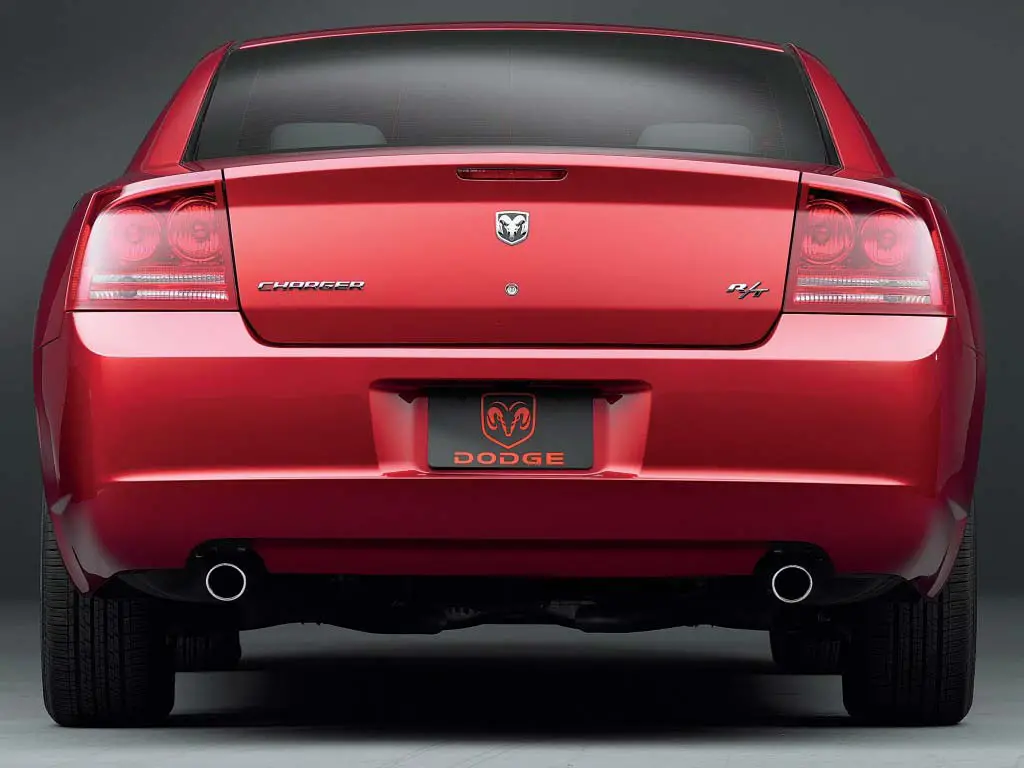 The Dodge Charger has a pronounced bulge from the back doors to the back quarter panel. That and the short side windows accentuate the car's low ride appearance. The 2009 Dodge Charger SRT8 is fitted with a dual exhaust system that enhances engine performance and a wing on the rear for increased stability at high speeds.
Starting And Stopping
Unless you've driven in a Dodge Charger, it's hard to explain how fast this car can go from a standstill to uncivilized in a few seconds. All it takes is to put your foot flat on the gas pedal and direct the car in a direction.
In the entry-level 2009 Dodge Charger SE, you have a smaller, more manageable V6 that purrs from beneath the hood, but in the 2009 Dodge Charger R/T and SRT8 versions, there is a mighty HEMI V8 that sounds like a rage-filled Puma on when you hit that gas. It's an impressive noise assault on the ears.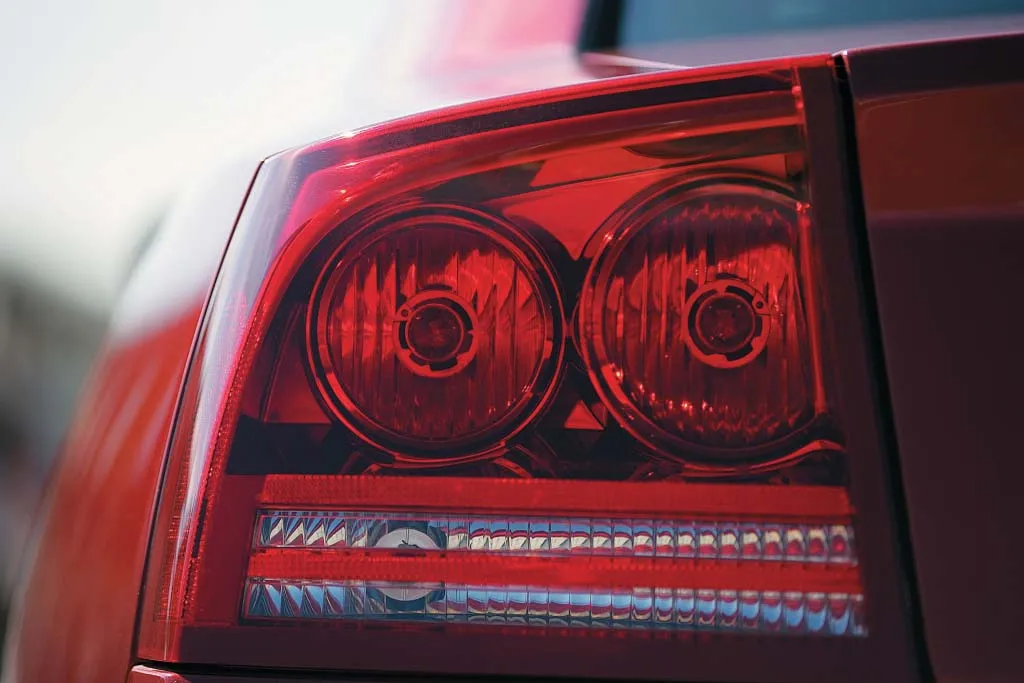 That being said, even the SRT8 can happily purr along when you do day-to-day city trips and will not overheat. The smooth transmission will greatly assist you with city driving. This is thanks to Dodge's Auto-Stick clutchless manual option.
The 2009 Dodge Charger models are fitted with Brembo brakes that respond to the brake pedal's slightest push for world-class braking capability. Very convenient and important for everyday driving of such a powerful muscle car
Driving And Handling
In a muscle car, it is expected that the suspension might be firm. The 2009 range of Dodge vehicles is fitted with special springs and shock absorbers. Although these muscle cars are great on the track and the freeway, they are not great around corners.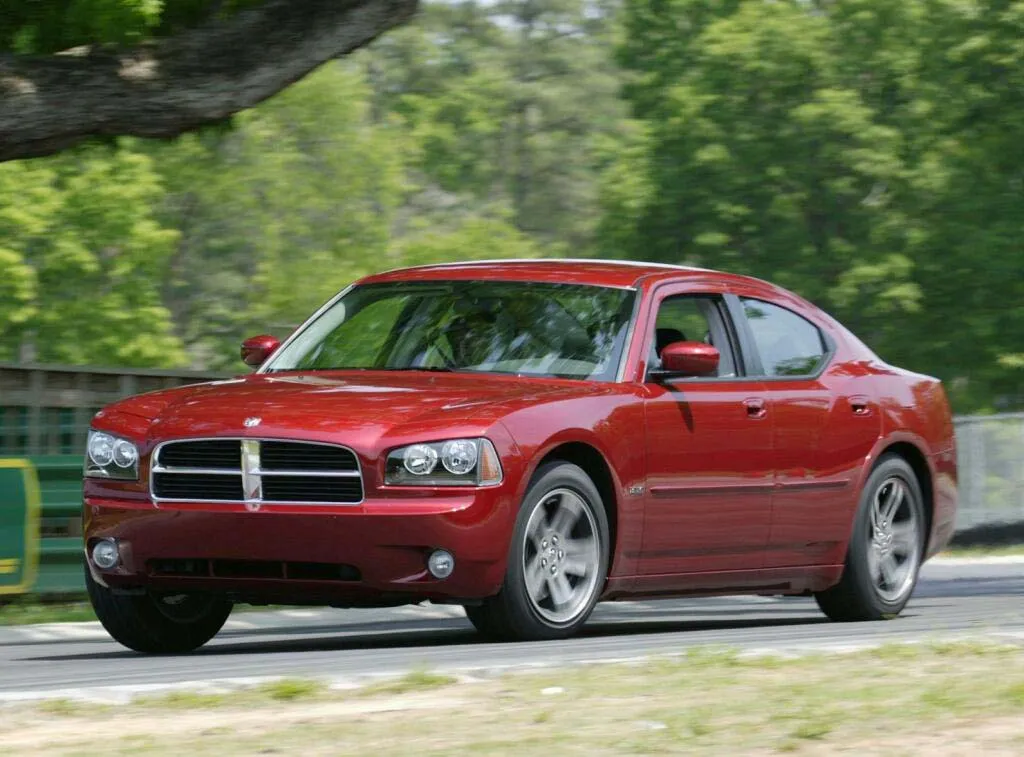 That is due to the harder suspension and the size and weight of the Charger. You have to wrestle it slightly if you are cornering hard and the steering is not too responsive or "hard," which is more preferential in a high-powered vehicle.
The 2009 range of Dodge Chargers was made for cruising the freeway, interstate, or going to your local store.
The Interior
There is much improvement from the previous model where the interior is concerned. The soft-touch surfaces and up-styled dashboard are quite obvious. The standard and optional trims are impressive and include a leather-wrapped steering wheel and shift knob.
Styling on the 2009 Dodge Charger SRT8 was kicked up a notch and included optional entertainment and navigation systems, standard dual-zone air conditioning, and comfortable bucket seats in the front with a power adjustment option.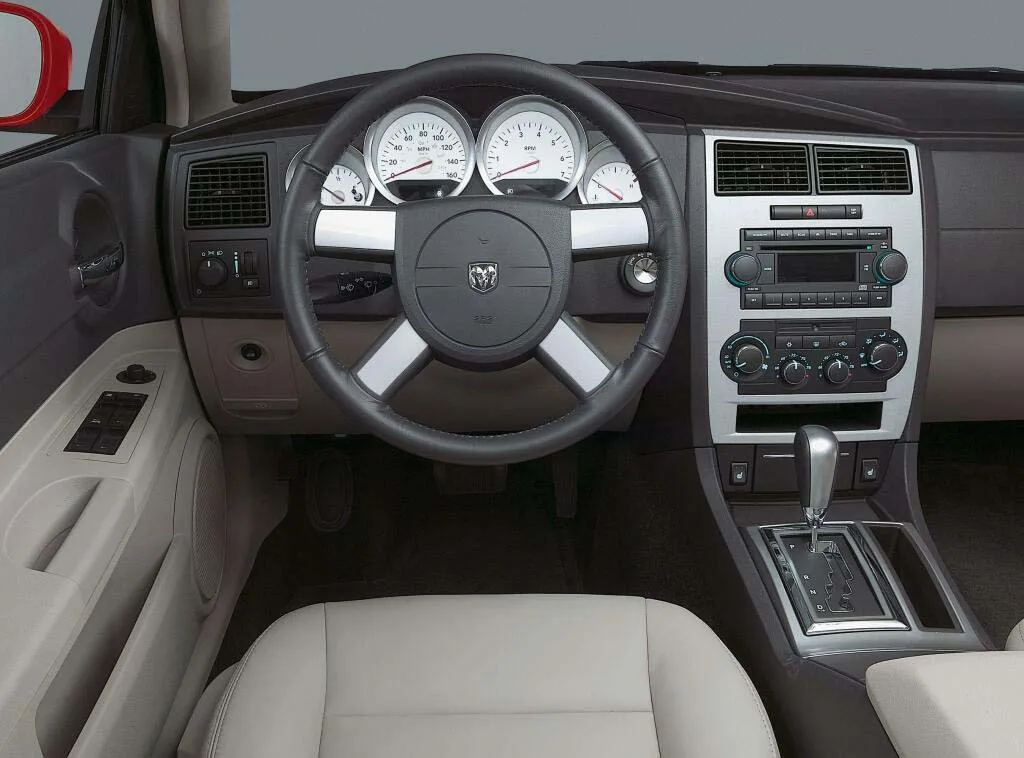 One of the main requirements for an everyday muscle car would be legroom in the back, especially if you plan to take the family out. There is enough legroom in the 2009 Dodge Charger SE, STX, and R/T, but the 2009 Dodge Charger SRT8 has the least. This is due to the bucket seats being bulky.
Trunk Space
The 2009 Dodge Charger range sports an impressive trunk with 16.2 cubic feet of space. You have an option of folding flat the backseat with a 60/40 split for when you need room to transport extra large items.
This is a less common feature in many sedans, making this even more of an everyday muscle car.
Safety Features
All the 2009 Dodge Charger models are fitted with ABS brakes. One concern is the optional side airbags in some models that should ideally be a standard feature. Dodge received a poor rating when side crash tests were performed.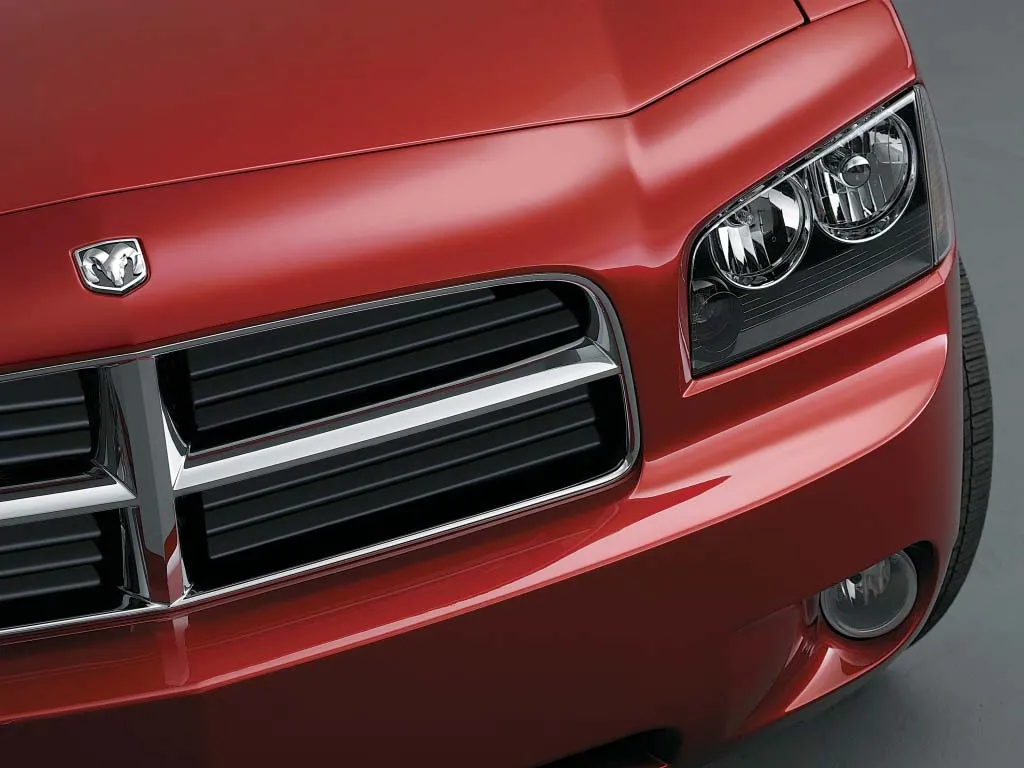 The more powerful models like the 2009 Dodge Charger RT and the SRT8 are fitted with ESC, electronic stability control, and anti-lock braking is standard and rightfully so. With such a powerful 2009 Dodge Charger engine under the hood, you need all the assistance possible to maintain stability and safety.
How Many Models Does The 2009 Dodge Charger Offer?
The 2009 Dodge Charger specs are available in four models with the option to upgrade engines:
SE's 2.7L V6 – 178 horsepower
SXT's 3.5L V6 – 250 horsepower
R/T's 5.7L V8 HEMI – 368 horsepower
SRT8's 6.1L V8 HEMI – 425 horsepower
What's The 2009 Dodge Charger Price?
Among the various models of the 2009 Dodge Chargers, you can currently expect to pay the following prices. The original listed prices were for the basic trim off the production floor. Dodge offered several trim packages the new buyer could choose from.
| | | |
| --- | --- | --- |
| Model | Price New in 2009 | Current Price (2022) |
| SE 2.7L V6 | $ 24 000 | $ 8 000 |
| SXT 3.5L V6 | $ 26 000 | $ 10 000 |
| R/T 5.7L V8 HEMI | $ 32 000 | $ 15 000 |
| SRT8 6.1L V8 HEMI | $ 44 000 | $ 20 000 |
Although there is a price depreciation, the 2009 Dodge models retained a higher value than the 2006 and 2011 models that had many issues.
2009 Dodge Chargers 0 to 60 -Who Does It Best?
Not that any of the 2009 Dodge Charger models are slow by any standard, it does take the larger V8 HEMI motor to change the speed game significantly. Three seconds in the world of automobiles and speed is a lot.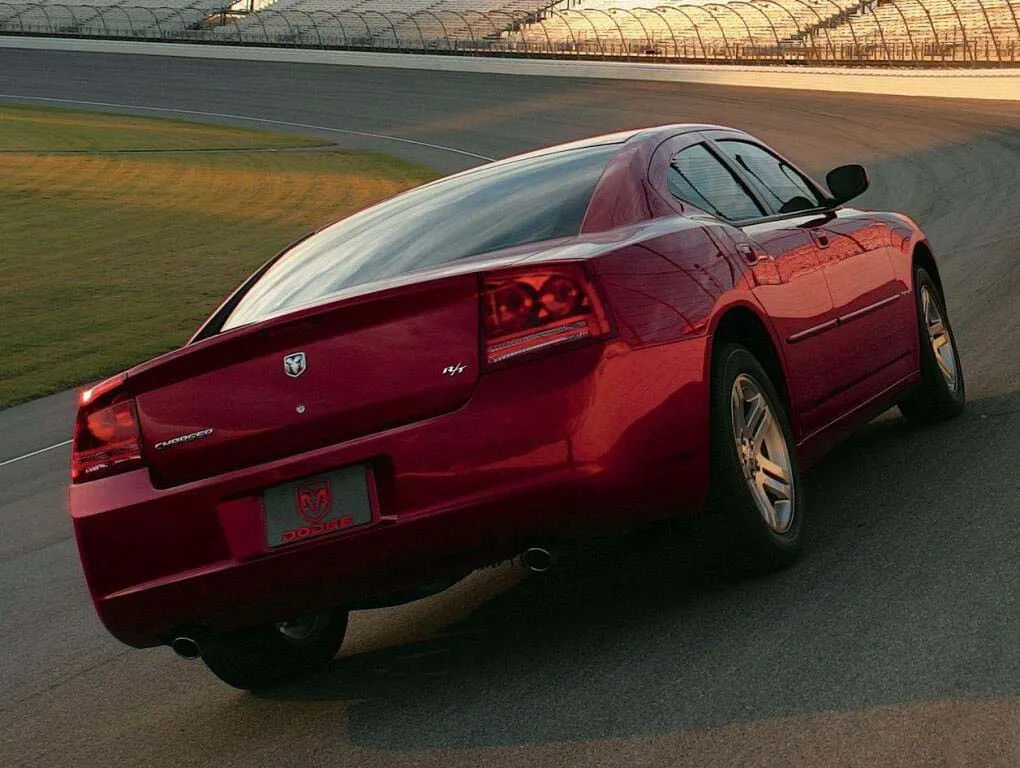 Below are the speed and time indicators for the various 2009 Dodge Charger models, and as you can see, the R/T and SRT8 models dominate the clock. The powerful 2009 Dodge Charger SRT8 comes in as the winner at an impressive 4.1 seconds on the 0-60mph test.
| | | | | |
| --- | --- | --- | --- | --- |
| Model | Engine Size | 0-60mph | 0-100mph | Top Speed |
| SE | 2.7L  V6 | 7.2 seconds | 7.6 seconds | 155mph |
| SXT | 3.5L V6 | 7.3 seconds | 7.6 seconds | 155mph |
| R/T | 5.7L V8 HEMI | 5.4 seconds | 5.8 seconds | 155mph |
| SRT8 | 6.1L V8 HEMI | 4.8 seconds | 5.1 seconds | 170mph |
The Pros And Cons Of The 2009 Dodge Models
As much as you may love a particular brand of car, even one as nostalgic and iconic as Dodge, with all of its positive and exceptional qualities, some negative aspects need to be mentioned.
PROS –
V6 and V8 HEMI power engines
Superb handling for a large sedan
Looks like a muscle car with great styling
Easy to understand and user-friendly controls
Excellent breaking
Large trunk space
CONS –
High fuel consumption on the V8 engines
No option of a manual transmission
Less legroom in the back in the SRT8.
A Stiff suspension and stiff ride experience.
The steering is light and not responsive enough.
The rear wing on the SRT8 slightly blocks visibility.
Side airbags are not a standard feature in all models.
Conclusion
Out of the four models Dodge manufactured in 2009, the most comfortable and sensible to be an everyday muscle car are the SE, SXT, and R/T models. Even though the R/T has a V8 engine, it has slightly less power than the top of the range 2009 Dodge Charger SRT8.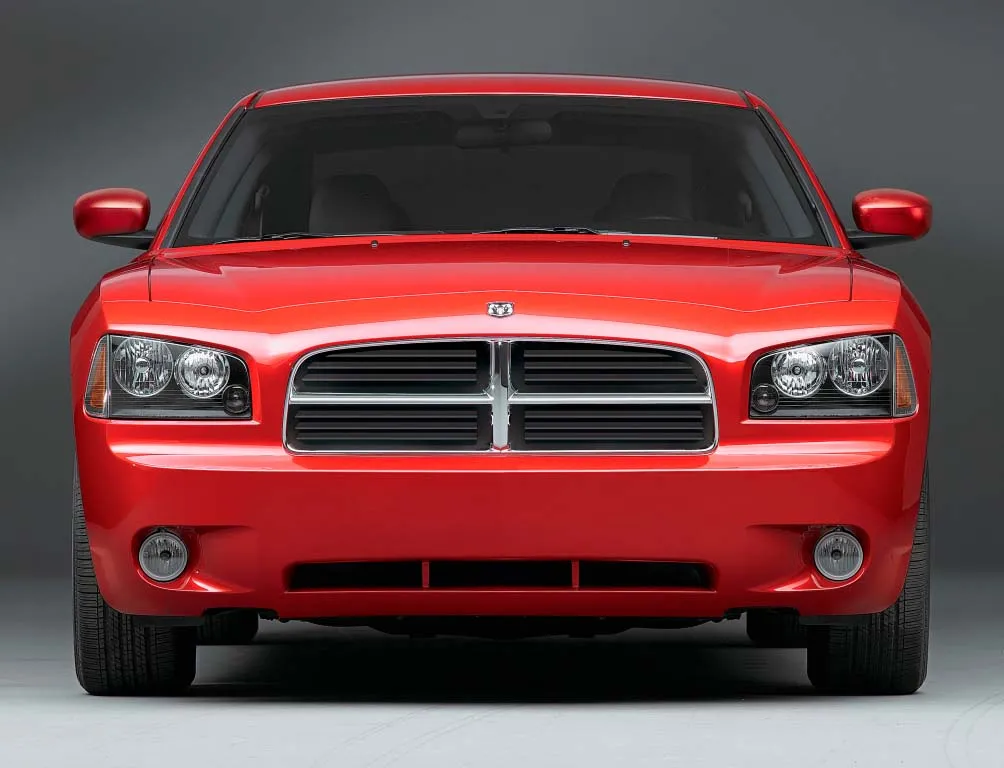 The SRT8 is a much more powerful Charger and has extra features and a lot more horsepower to contend with. The SRT8 still makes a great everyday muscle car but will be the most expensive to maintain.