2008 Chrysler 300 – Understated Luxury (Detailed Review)
When it comes to luxury, some people want the flash and the pomp and circumstance that come with a high-end price tag. But there are others who prefer understated luxury, a car like the 2008 Chrysler 300. Sure, it might not have all the bells and whistles of a Rolls-Royce or a Bentley, but it doesn't need them. The 2008 Chrysler 300 is perfect for those who want to ride in comfort and style without drawing attention to themselves.
The 2008 Chrysler 300 set a benchmark as a reliable, economical, and luxurious vehicle with power and performance will beyond its peers. Various models were produced, including the Chrysler 300 STR8 and the Chrysler 300 Touring, which offered different features tailored for different preferences.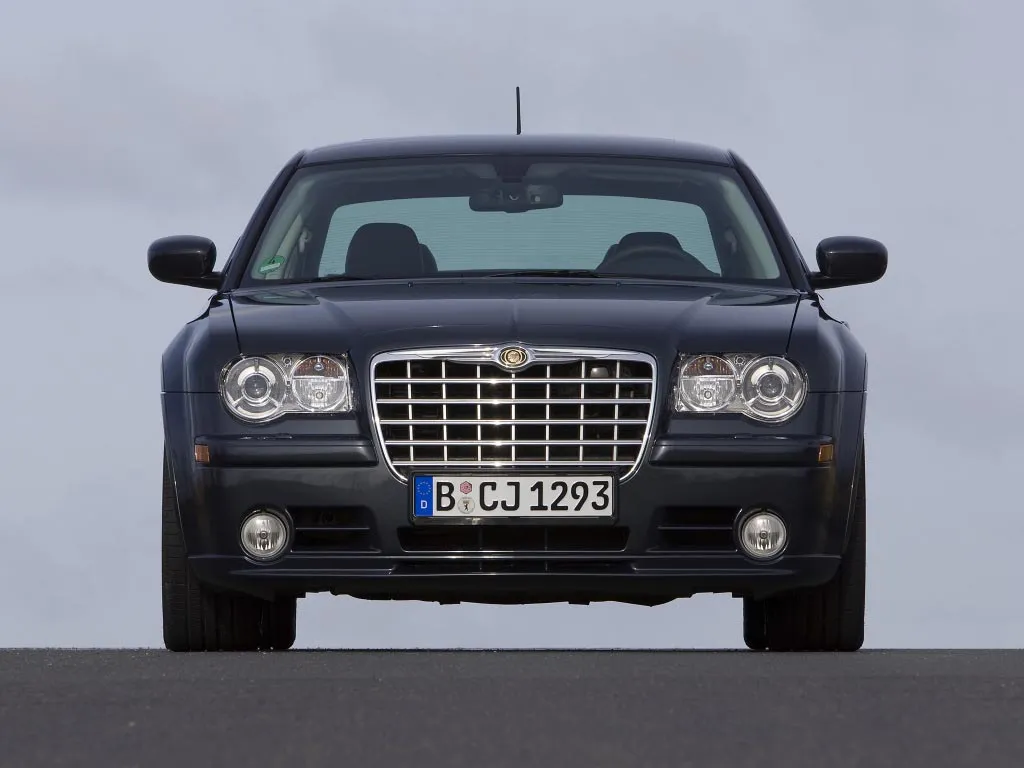 If you want to know more about the 2008 Chrysler 300, the various models that it was released as, and whether it could be the car that you're looking for, we've got all the details!
2008 Chrysler 300 Review
The Chrysler 300 initially set the benchmark for rear-wheel-drive sedans with great, luxury styling and a whole lot of interior space. Its powerful V8 engine also gave it the ability to outperform most other Sedans, putting it into the same bracket as an Audi A6 or BMW 5 series.
The 2008 Chrysler 300 was a particularly popular iteration of the vehicle, selling 120,000 happy buyers in the year 2007 alone. This is why it's readily available for anyone looking for a well-priced used vehicle.
It was also split into four different models. Here's a look at a few of the 2008 Chrysler 300 specs that differentiate them:
| | | | | |
| --- | --- | --- | --- | --- |
| | Chrysler 300 LX | Chrysler 300 Touring | Chrysler 300C | Chrysler 300C STR8 |
| Drive Type | Rear-Wheel Drive | Rear-Wheel or All-Wheel Drive | All-Wheel Drive | Rear-Wheel Drive |
| Engine | 2.7 liter V6 Engine | 3.5 liter V6 Engine | 5.7 liter Hemi V8 | 6.1 liter V8 |
| Horsepower | 178HP | 250HP | 340HP | 425HP |
| Price | Price (New): $25,270 | Price (New): $29,265-$32,120 | Price (New): $36,070-$38,170 | Price (New): $44,423 |
| MPG (City/Hwy) | 18/26 MPG | 17/24 MPG | 15/22 MPG | 13/18 MPG |
Chrysler also offered the Walter P. Chrysler Executive Series with the Touring and 300C models, which added six inches to the wheelbase, which adds an extra $11,685 to the Touring's price and $11,205 to the 300C's price.
Additionally, the Chrysler 300 Limited models added heated and powered front seats, along with dual-zone climate control, power-adjustable pedals and superior suspension that is normally reserved for sports cars. The rear-wheel drive version initially cost $32,295 and the all-wheel drive model cost $34,490.
2008 Chrysler 300 Specs
This Chrysler's specs are very impressive for a car of its age and price range. It isn't an economical car by any means, but if you go easy on its incredible engine, it's not going to break the bank. It's a big, safe vehicle that makes for a very comfortable drive, with mind blowing interiors and plenty of room for passengers.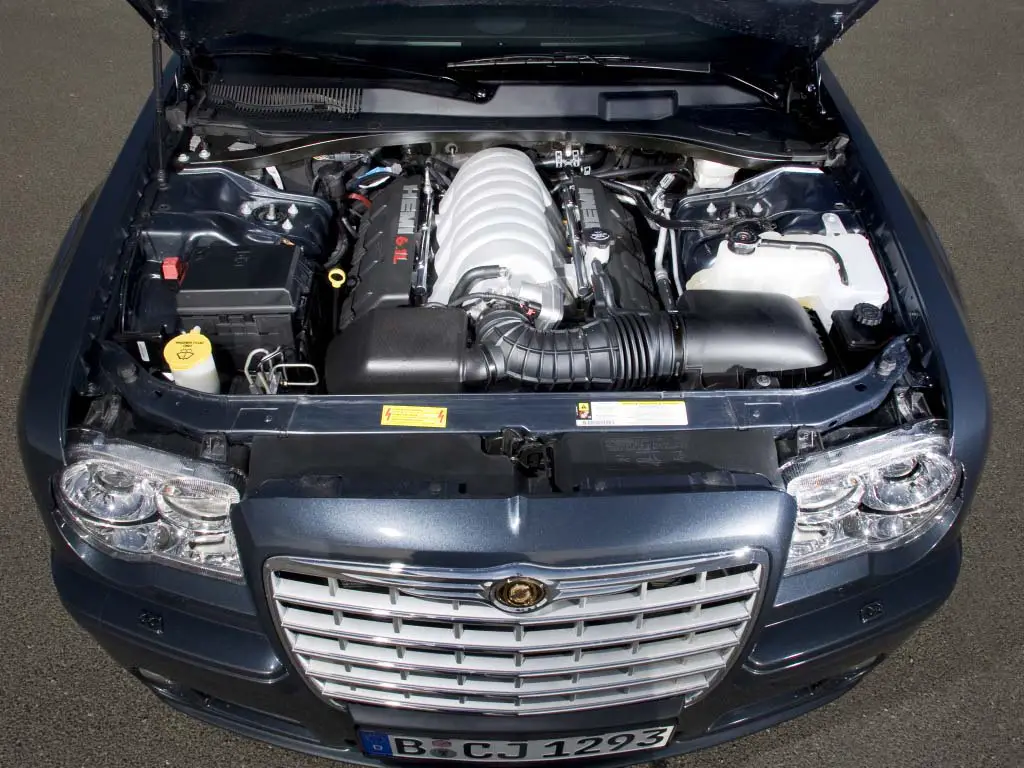 Although with an array of engine options which vary in mpg you can pick how economical you want to be. Obviously the 2008 Chrysler 300C SRT8 will consume the most gas but it will also give you the most smiles per mile if that's what you're looking for, it's a fine balancing act.
2008 Chrysler 300 Interior
At a glance, the interior is fantastic, it will fit 5 adult passengers comfortably and stylishly. They've done a stand up job designing the inside of this car to match the exterior asthetic, I'll go on in more detail around the 2008 Chrysler 300 interior in the next section, but to get an idea of how spacious the car is have a look at the interior dimensions below:
| | |
| --- | --- |
| Passenger | 5 |
| Front Hip Room (in) | 55.9 |
| Front Leg Room (in) | 41.8 |
| Second Shoulder Room (in) | 57.7 |
| Passenger Volume (ft³) | 106.6 |
| Second Head Room (in) | 38.0 |
| Front Shoulder Room (in) | 59.4 |
| Second Hip Room (in) | 55.9 |
| Front Head Room (in) | 38.7 |
| Second Leg Room (in) | 40.2 |
2008 Chrysler 300 Interior Dimensions
My Thoughts On The 2008 Chrysler 300
So, firstly let's remember that the 2008 Chrysler 300 is now an old car but atleast it's not as old as the 2005 year model which we did a review on earlier. But the good news is that it has aged really well. Stylistically, I still love the retro statement that the iconic grill makes and the interiors are absolutely flawless. It is a beautiful car to drive.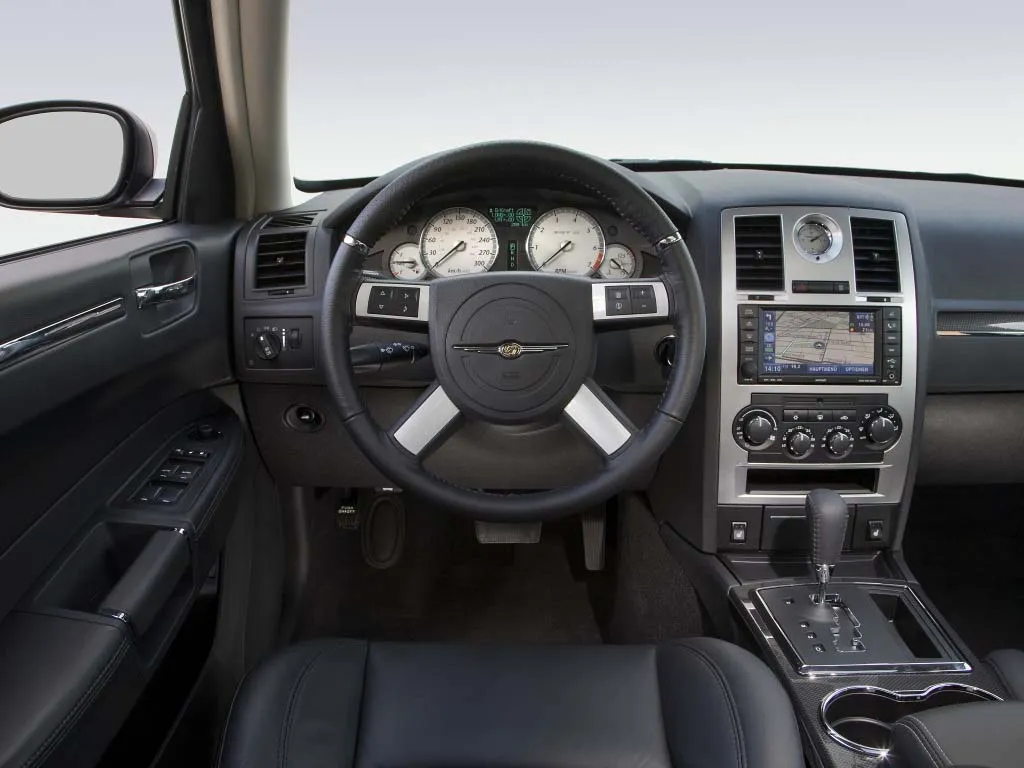 It's smooth and slow, but still packs that extra bit of power with the V8 engine for when you need it. At 18mpg in the city and 26mpg on the highway, it's also a fairly economical car, considering its powerful engine and heavy frame.
Some drivers have had bad experiences with breakdowns, but all-in-all, it is truly impressive as a performance car, especially the STR8 model, which could easily compete with any sports car.
Then, you get the interiors… there is no way to undersell how beautiful this car is on the inside. The leather seats (with heating), the highly effective climate control that keeps your car at the perfect temperature.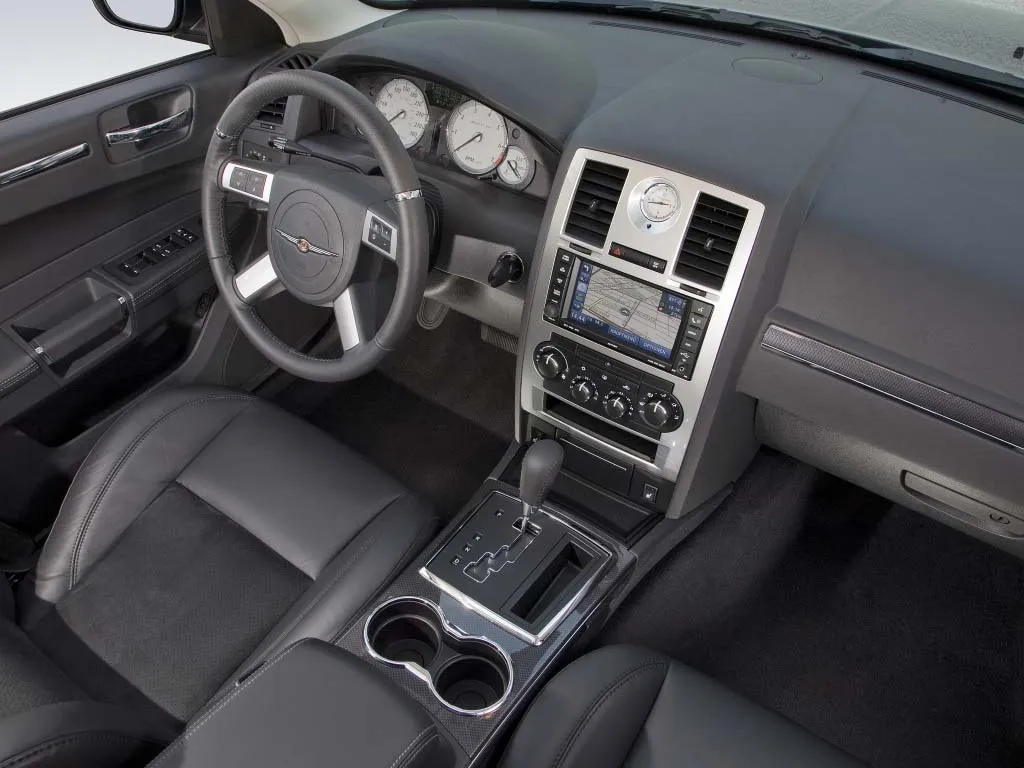 There is no doubting the comfort and quality of the Chrysler 300, with tons of headspace and leg space. It looks classy inside and it would be a hit as a family car too.
The stock central console features USB ports for iPods, as well as a DVD player, so it's well out-of-date, but you can upgrade it yourself if it really matters to you and it will look just as good as any brand new car. And then there's the space. You will never truly appreciate how enormous this car is until you're inside it.
You could comfortably fit a family inside this car and go on a long road trip and the best part is, at the end of the trip, you'd get out feeling comfortable and fresh, rather than tired and cramped like we're so used to with other sedans.
In terms of safety, the crash-test scores are good, but the standard anti-lock brakes are not included in base versions of the car. There are also some incredible exotic features like the satellite television that were way ahead of its time and would still be suitable for your driving demands today.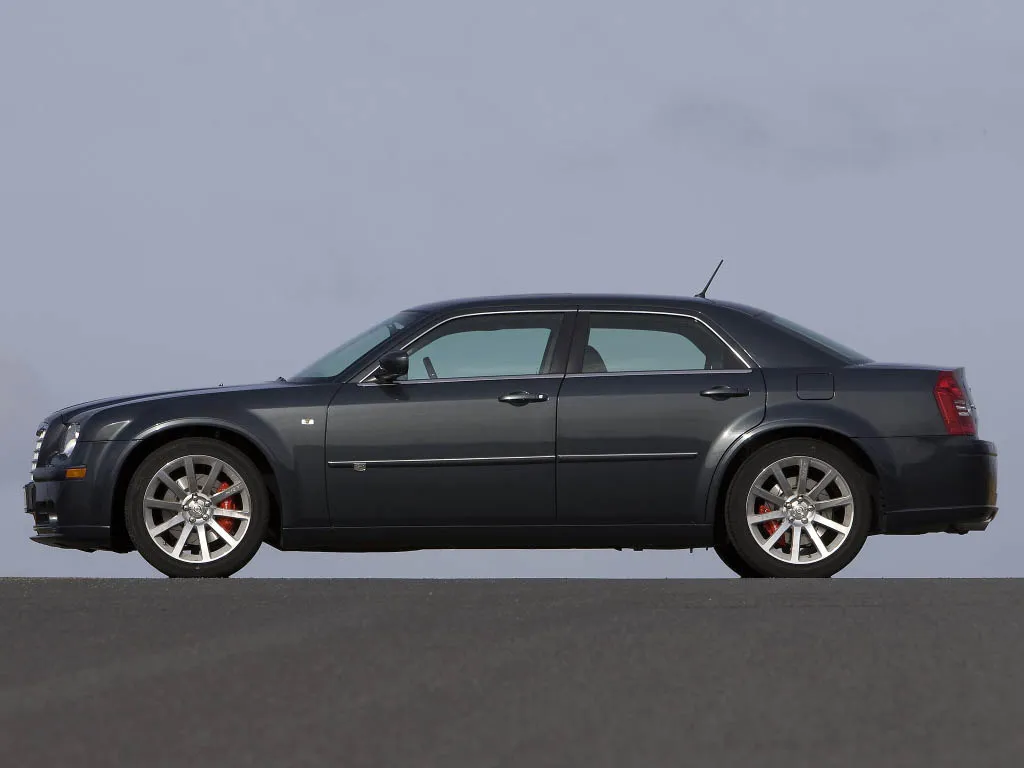 My concern, primarily, is the price. The sad part of the Chrysler's ageing so well is that they retain quite a lot of their value, and even a used car that's over a decade old will set you back a fairly significant amount of money. I also found the steering to be difficult, and brutish, but it wasn't a persistent problem.
The styling has aged well, particularly in terms of the iconic grill, the interiors are marvelous, the V8 engine has plenty of power and gives off a distinct rumble, and there are plenty of options available with this beautiful vehicle, including a host of amazing safety features, such as driver and passenger airbags, emergency trunk lid releases and a tire pressure monitor.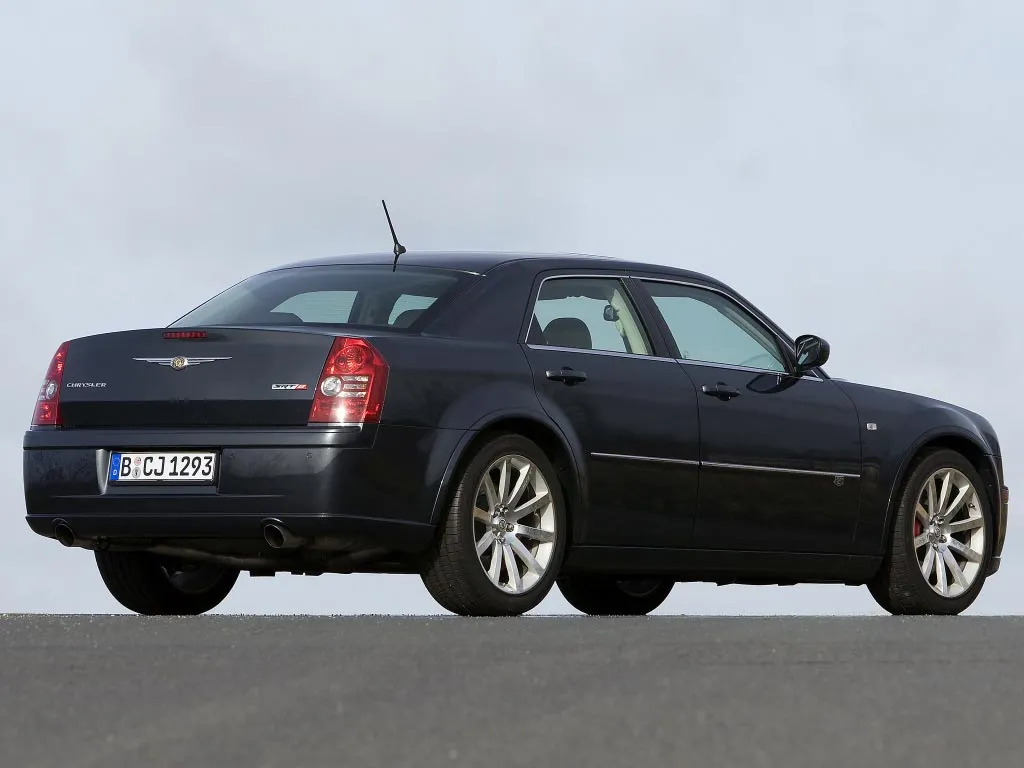 However, if you are really going to use the engine to its full potential, the HEMI is incredibly thirsty, and the ride is stiff.
Overall, I think the 2008 Chrysler 300 is a great car that is definitely still going to both look good and feel good, driving on the road. It is an understated luxury car with all of the right features that has stood the test of time.
Where To Buy A Chrysler 300
So, now that you know all about the Chrysler 300, where can you buy one?
A great place to start would be at CarMax has a great catalog for used vehicles. TueCar is also selling fairly newer models of the Chrysler 300 at excellent prices.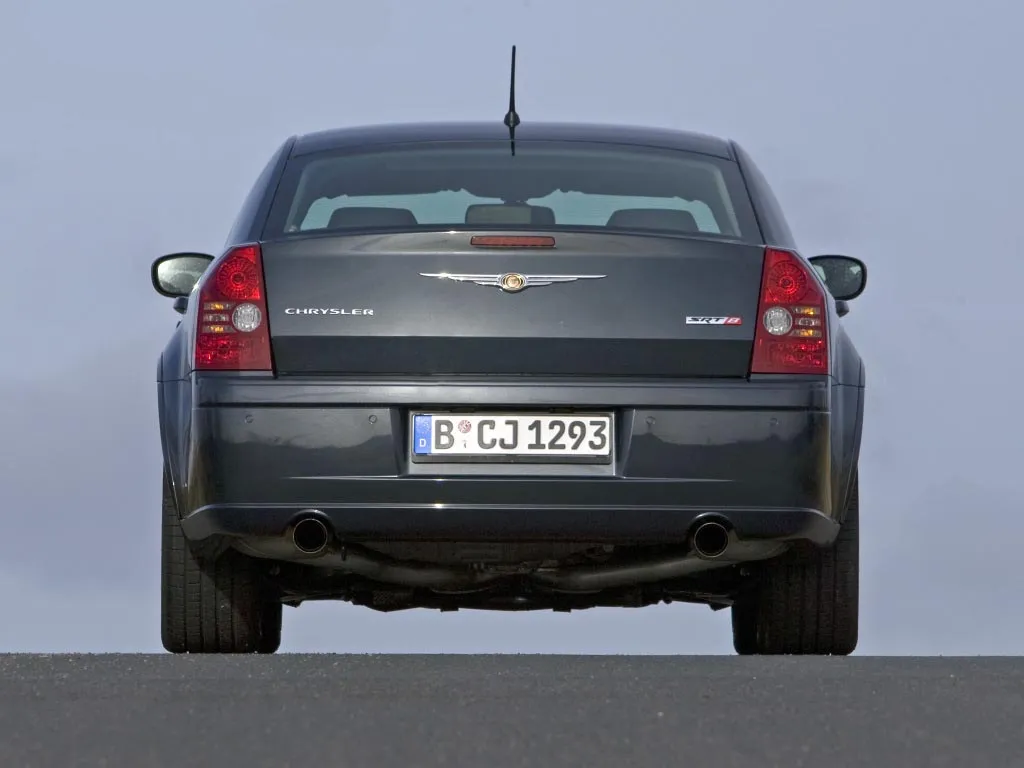 Alternatively, you can use classifieds websites like craigslist to get in touch with individual owners looking to sell their used vehicles. And if that doesn't work, head down to your local used car dealership at the off chance that you find yourself a diamond in the rough.
But, like I said, the 2008 Chrysler 300 was an incredibly popular car and there are plenty of them driving around the streets to this day. So, it's unlikely that you'll be searching too far and wide before you find a car that's the perfect fit for you.