Kia's Forte lineup has remained popular throughout the years. While Forte's are still in production today, there have been many fantastic models throughout the years. If you're wondering whether the 2012 Kia Forte is one of them, this is what you need to know!
The 2012 Kia Forte is a five-seater available in three body styles, namely coupe, sedan, and hatchback. There are two four-cylinder engine options, namely a 156-hp 2.0L and a 173-hp 2.4L. The 2012 models have been praised for their reliability, value for money, fuel efficiency, and great features.
In this article, we'll be doing a full review of the 2012 Kia Forte. From trim levels to availability, we're going to review numerous aspects of this vehicle. In doing so, you'll gain a better understanding of what to expect from a 2012 Forte from Kia!
What Sets Kia's 2012 Forte Apart From Previous Models?
Kia's Forte has remained one of the manufacturer's most popular cars. In fact, it is still in production today! Launched in 2008, the first generation of Forte vehicles from Kia saw many upgrades.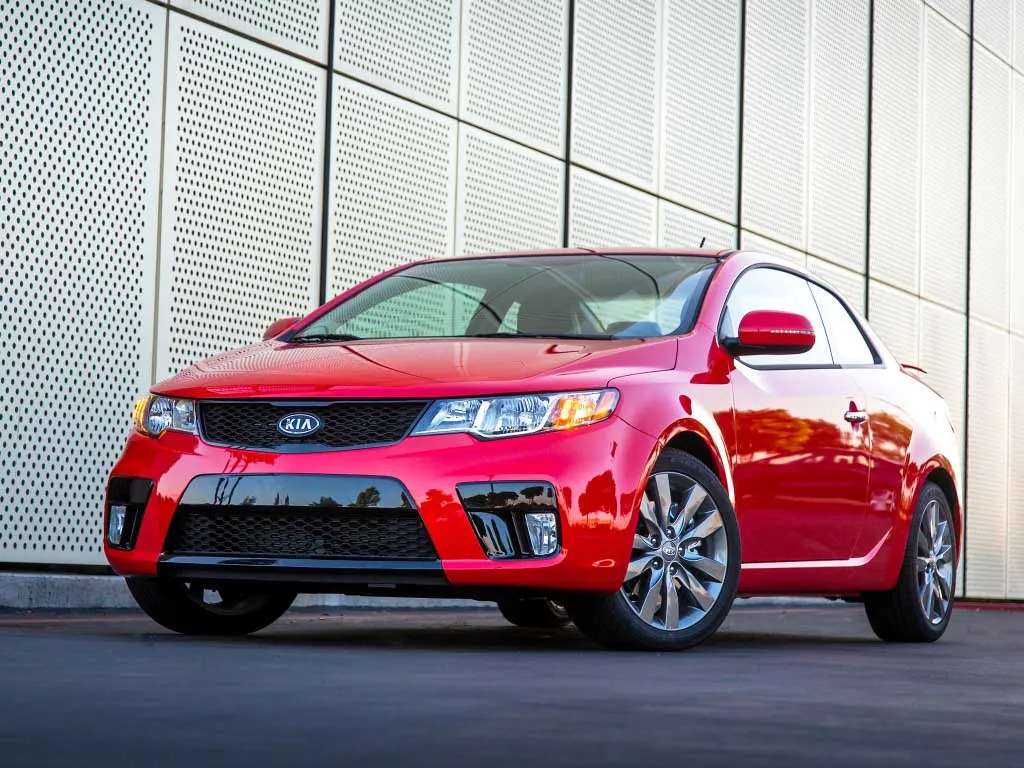 These updates – particularly Kia's design choices – highlighted the fact that Kia was marketing Forte models to younger buyers. Forte models that were released in 2012 form part of the first generation. Announced in 2012, Forte models released from 2014 onwards form part of the second generation of Forte models, while 2018 models and later are part of the third generation.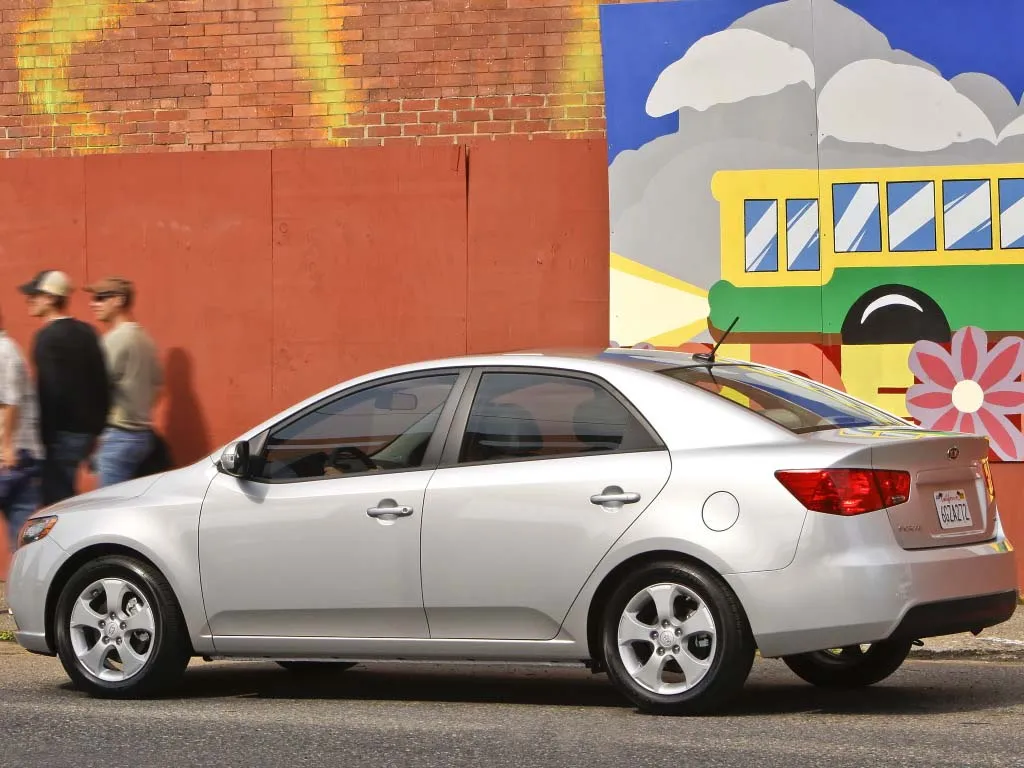 However, given that the 2012 model was released towards the end of the first generation, Kia was able to refine many of the available features. While many features were refined, very few new features were added to 2012 variants.
In terms of engine, transmission, fuel economy, and dimensions, 2011 and 2012 models are almost identical. The refinement of these features has allowed the 2012 Forte to remain popular with consumers. After all, there's much to love about this lineup!
2012 Kia Forte Trim Levels
For the 2012 Kia Forte, there are three trim levels available: EX, LX, and SX. For the EX-trim, the 2012 model is available as a hatchback, coupe, or sedan. For the SX trim level, the same choice of style is given. For the LX trim, only a sedan style is available.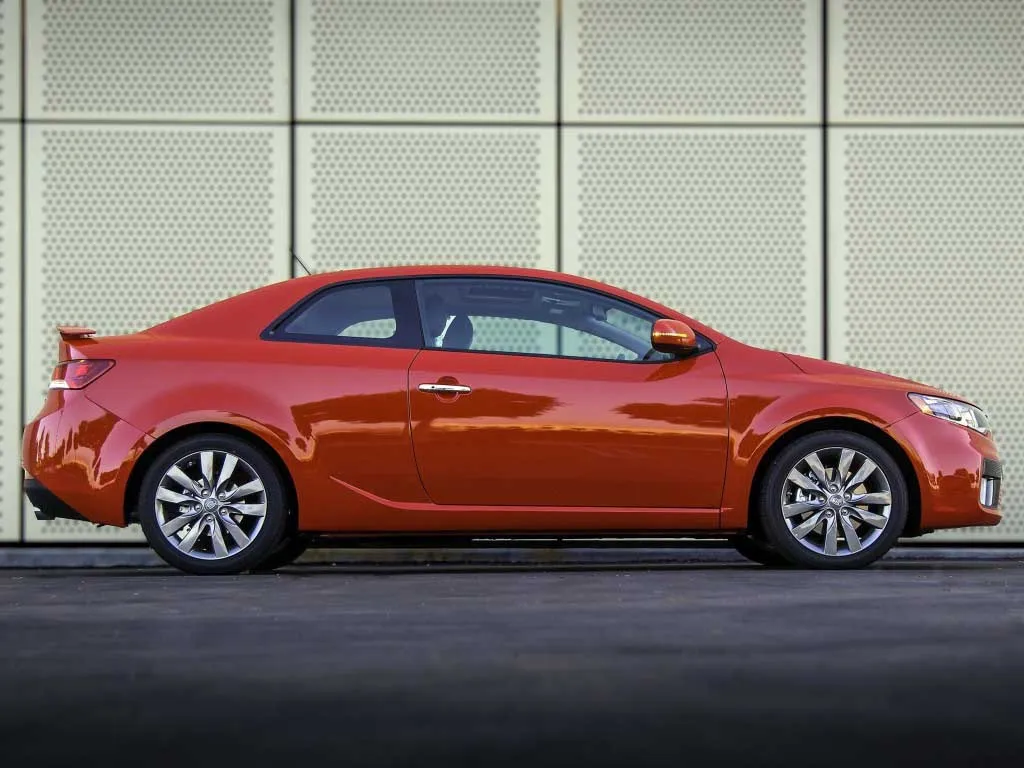 Ultimately, later year models of Kia's Forte offer more trim levels for consumers to choose from. However, the different body styles that are available for the trim levels allow for greater customization.
Driving Kia's 2012 Forte: Engine, Transmission, Performance, And Issues
For the 2012 Kia Forte, there are two engine choices. For LX and EX trim levels, a 2.0L four-cylinder engine is included, which delivers a modest 156 horsepower. For the SX models, however, a 2.4L engine is used, which can deliver up to 173 horsepower.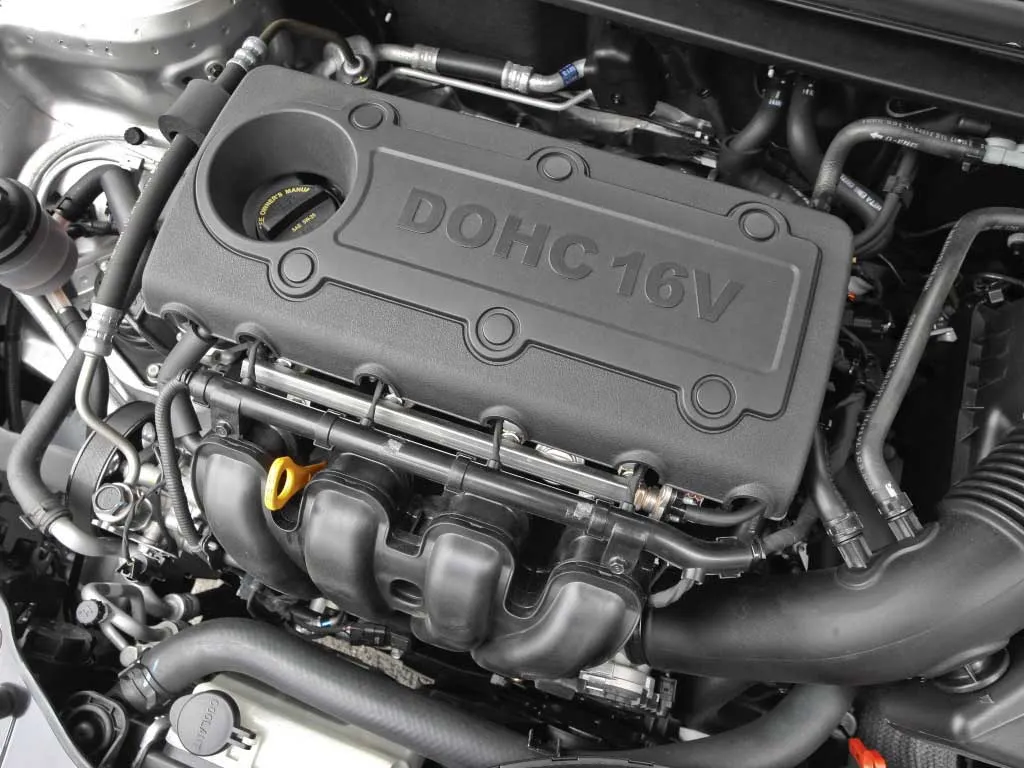 For the 2022 Kia Forte, there is a turbocharged engine option, which delivers 201 horsepower. However, the base engine for the 2012 Kia Forte is faster than that of the 2022 model's base engine, which only delivers 147 horsepower.
For 2012 Forte models, both automatic and manual transmissions are available. Most consumers preferred the automatic models, which offered smoother handling than manual models. Despite the great value for money, Kia doesn't compromise on the performance of these vehicles.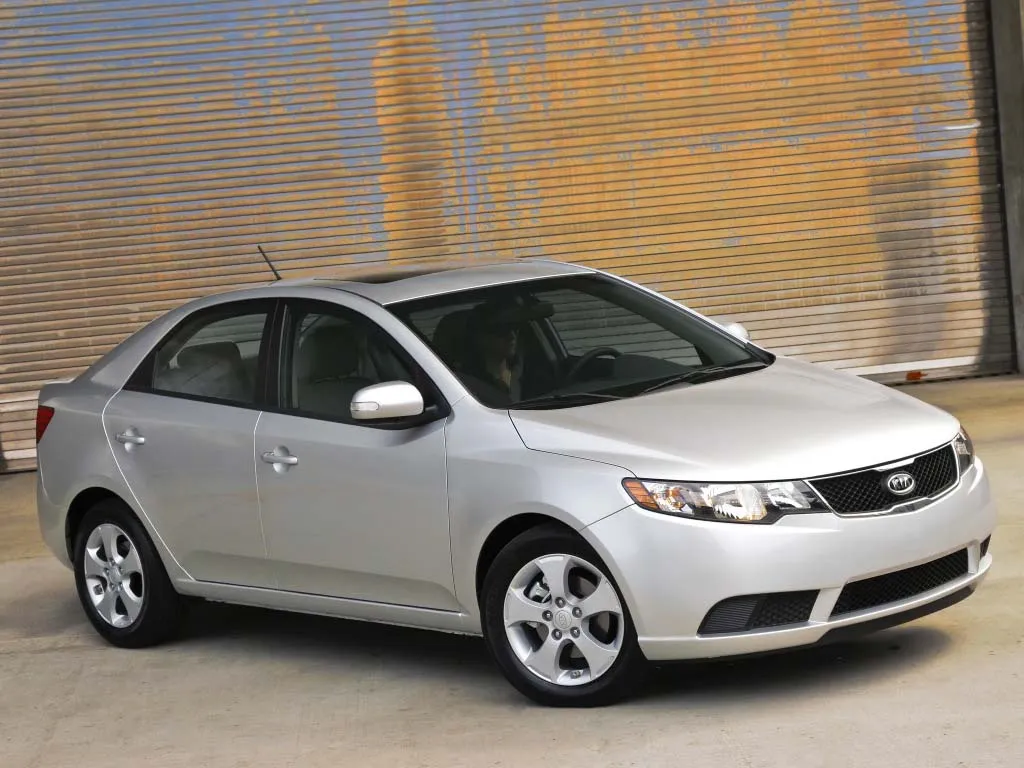 Between 2017 and 2020, there were safety recalls issued for select Kia Forte 2012 models. Kia did, however, notify owners and dealerships of this. Despite the few units that were affected, most 2012 Forte's have not had any issues.
The 2012 model scored highest for reliability and value for money. This is echoed throughout the different reviews, which praise the efficiency and durability of the 2012 models, as well as their modern designs.
2012 Kia Forte Fuel Economy
For the 2012 Kia Forte EX models, the combined city and highway MPG will range between 29 and 30. For LX models, the combined MPG is 29. Unfortunately, the sportier SX models are the least fuel-efficient, with a combined MPG of 26. Ultimately, the 2012 Kia Forte EX sedan is the most fuel-efficient model.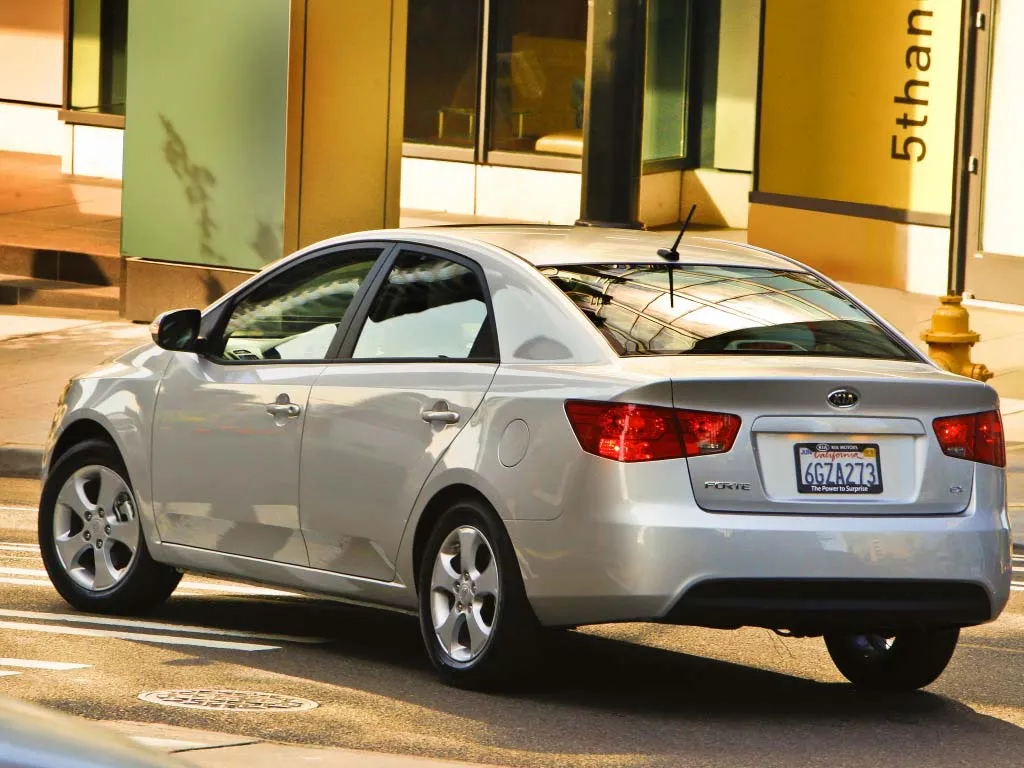 Over the years, Kia has managed to improve the fuel economy of their Forte lineup. In fact, the base engine for 2022 models – manufactured a decade later – has a combined city and highway MPG of 36.5. For prospective buyers concerned about fuel efficiency, later year models may be better suited to their needs.
Inside Kia's 2012 Forte: Cabin, Cargo, And Connectivity
Regardless of trim level or body style, all 2012 Forte models can comfortably seat five passengers across two rows of seating. This is on par with modern Forte models from Kia. While the 2021 Kia Forte coup can also seat up to five, it will be a tighter fit on the backseat due to the body style. Despite all models seating up to five people, they differ in cargo space.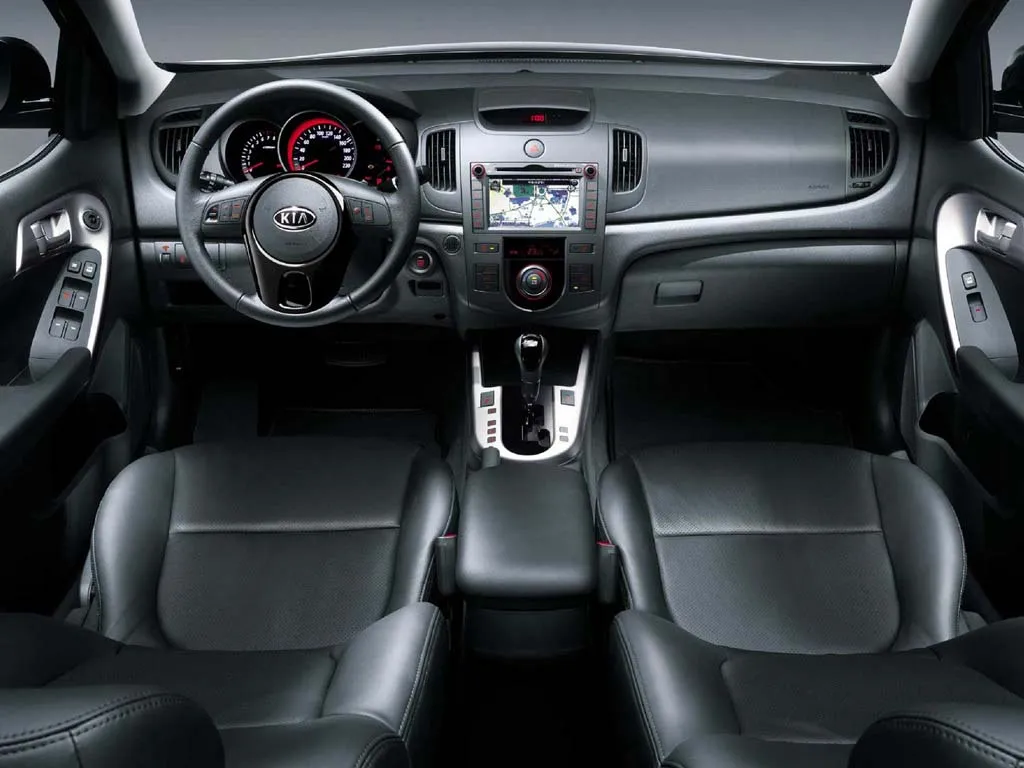 The available cargo space for the 2012 Forte models will vary according to the different body styles. Coupe Forte models have the least amount of cargo space, with an estimated 12.6 cubic feet available.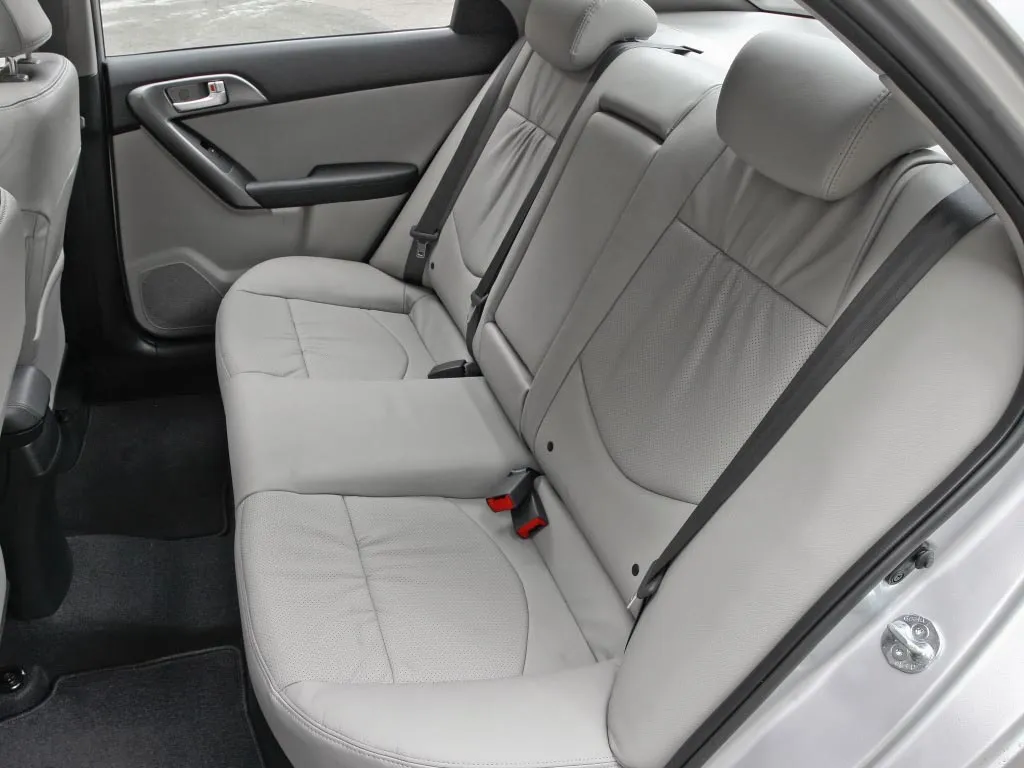 This rises to 14.7 cubic feet for sedan models. 2012 Hatchback Forte's offer the most cargo space, with 19.4 cubic feet available.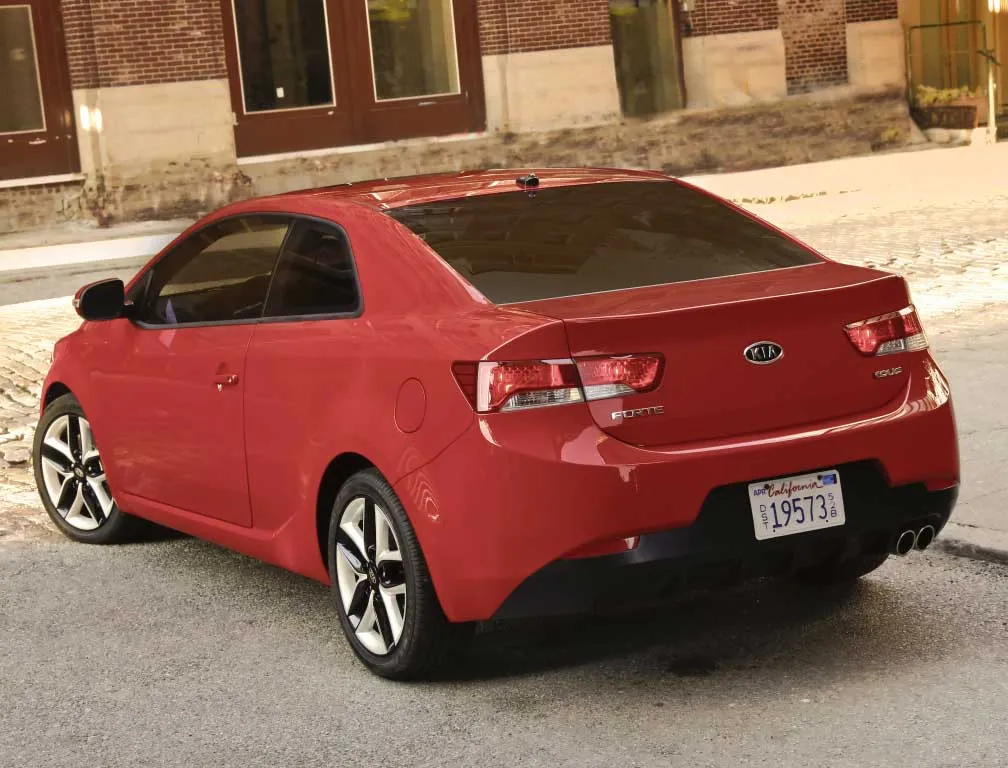 There are many great features available from Kia that can upgrade the interior cabin of your vehicle, including leather seats and automatic climate control. In terms of connectivity, 2012 Kia Forte models include Bluetooth connectivity and a four-speaker audio system that supports CDs and satellite radio. A USB port is also standard across all models.
Kia's Safety Features For The 2012 Forte
Above, we mentioned some of the features available for the 2012 Forte models. In addition to these features, Kia also offers powered windows, automatic locking, cruise control, navigation, and a push-to-start button. However, they also offer many fantastic safety features.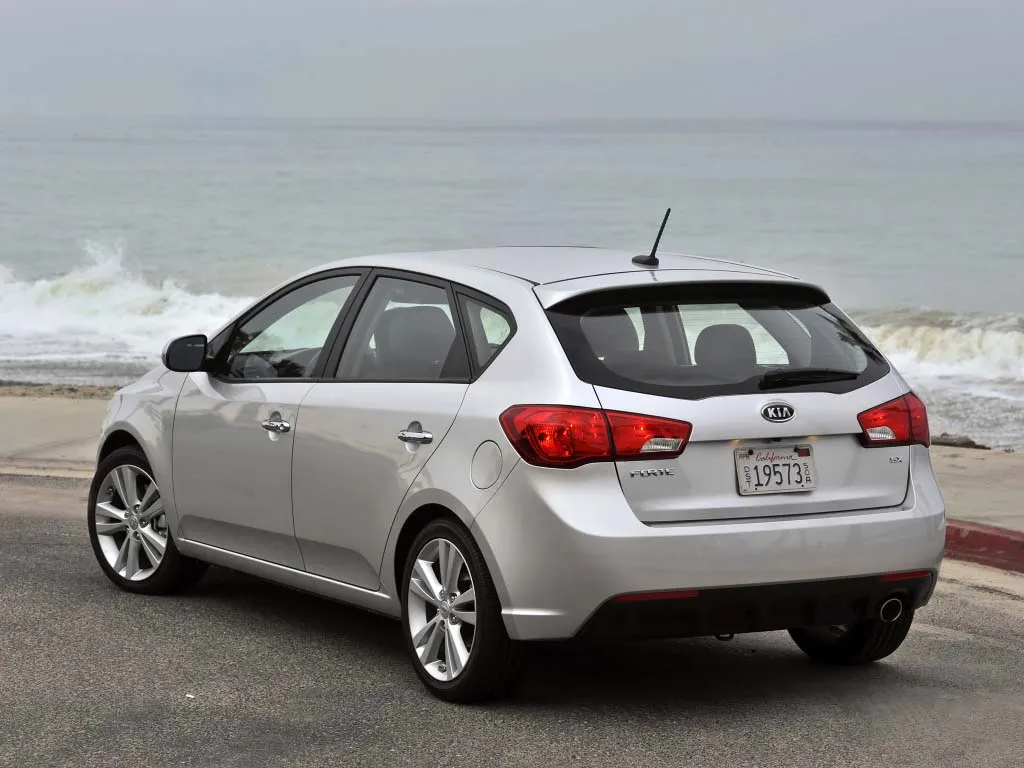 In terms of the standard safety features included, the 2012 Forte models truly shine! These safety features include dual front airbags, dual front seat-mounted side airbags, as well as side curtain airbags. Anti-lock brakes, brake assist, electronic brake-force distribution, and traction control are also standard features.
How Much Does A 2012 Kia Forte Cost?
In 2012, a brand new 2012 Forte LX would have cost between $15,200 and $16,200, making it the most affordable trim level. For the 2012 Forte EX, the original price was between $17,600 and $18,100, depending on the style chosen. A new Kia Forte SX in 2012 would have cost between $19,100 and $19,600.
However, buying a 2012 Kia Forte today will only be possible through a secondhand purchase. Due to this, the prices will be lower than the original prices.  For a 2022 Kia Forte, the cheapest models come in at $20,000.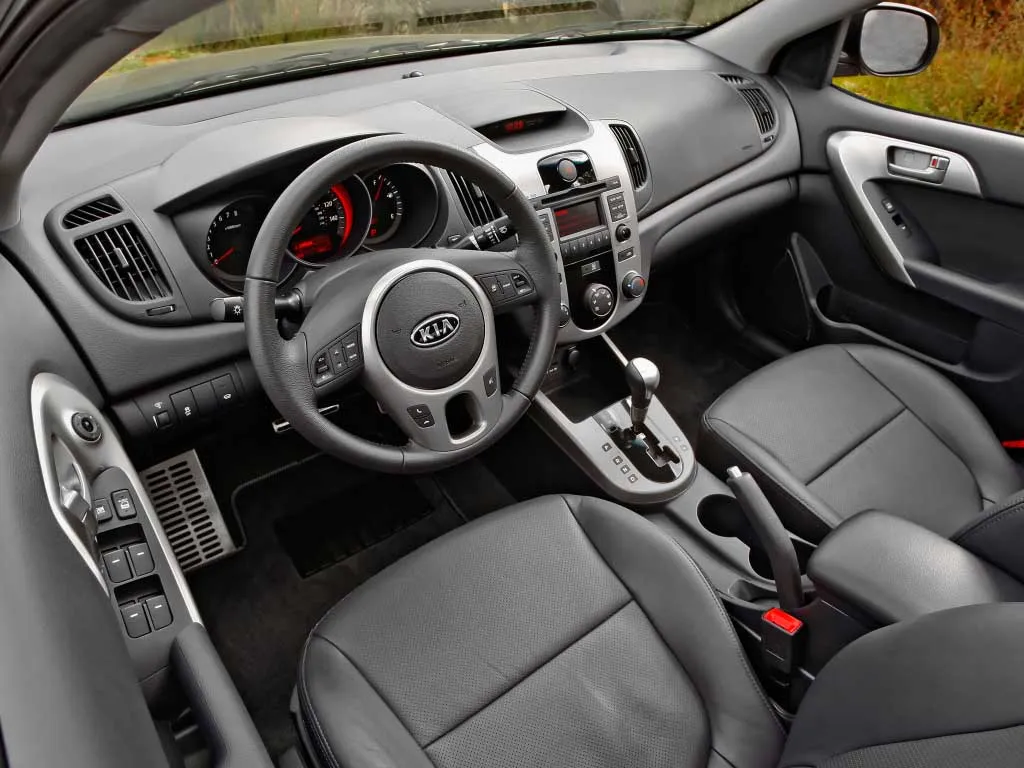 This cost means that a decked-out 2012 Forte will be cheaper than the entry-level 2022 model. However, there's another aspect to consider about this vehicle: its availability. Of course, it will not be possible to purchase a 2012 Forte new from a Kia dealership.
Due to this, those looking to purchase a 2012 Forte will need to look for secondhand models that are available. While you can find great deals on secondhand 2012 Fortes, you will not be able to customize your model like you can a new vehicle.
Our Verdict on the 2012 Kia Forte
Kia's 2012 Forte range of vehicles is great. With three distinct body styles, two great engine options, and a choice of transmission, you can't go wrong. Many consumers have praised 2012 models for their sheer durability and value for money.