2007 Hyundai Elantra Detailed Review – Is it Any Good?
If you're in the market for a new car and are looking for a great deal, the 2007 Hyundai Elantra is worth considering. The Elantra has many great features that are sure to appeal to drivers of all ages. You might be surprised at just how much value you can get for your money with the Hyundai Elantra!
Apart from a few strange aesthetic touches, it was an attractive, well-built budget compact with a smooth ride, good handling qualities, and a spacious interior. When it came time for a facelift, Hyundai wanted to maintain its price advantage while modernizing the Elantra's staid appearance.
As a result, the 2007 Hyundai Elantra sedan has a sharp appearance and startling handling. It's also roomier, more fuel-efficient, and has all the amenities most customers want, like ABS, side airbags, and an MP3 player jack. Read what we think and why you should consider it.
2007 Hyundai Elantra Overview
While most people are familiar with Hyundai for its affordable cars backed by extended warranties, the 2001–2006 Hyundai Elantra also established the brand with the leading foreign companies in the economy car category.
The new fourth-generation Elantra competes against the Honda Civic, Toyota Corolla, Nissan Sentra, Mazda3, Ford Focus, Chevrolet Cobalt, and the new Dodge Caliber.  Despite the wide selection of automobiles, the Elantra wins in two areas: interior space and standard safety features.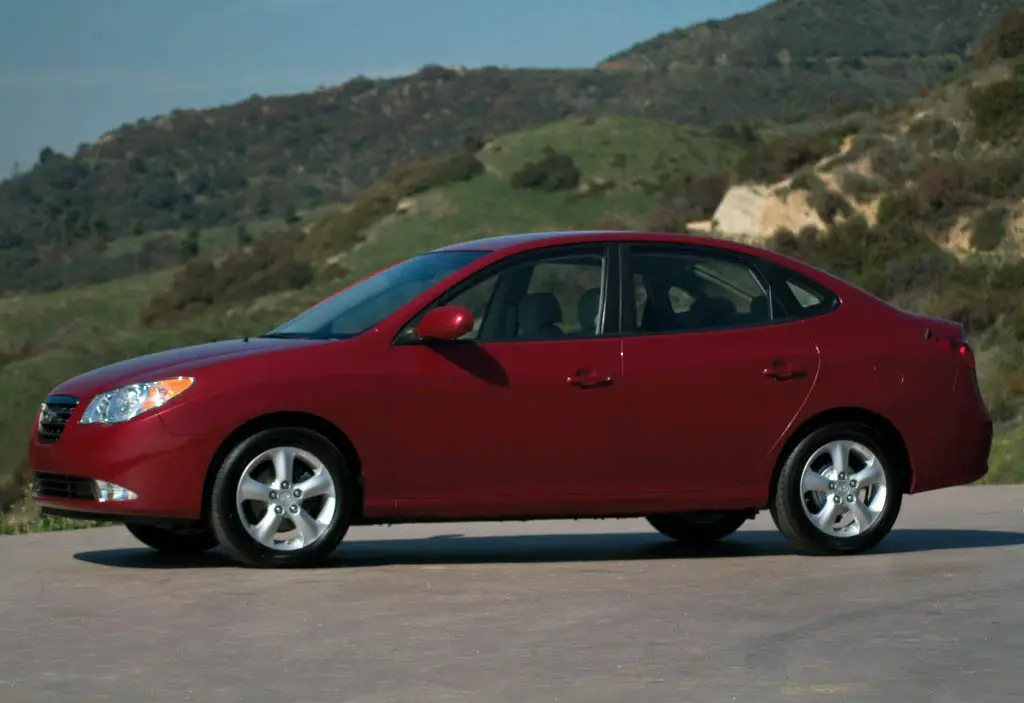 Moreover, Hyundai boasts that the Elantra's warranty, which lasts for five years or 60,000 miles plus ten years or 100,000 miles for the powertrain, is the finest in the industry.
Hyundai aims toward a more youthful image for the all-new Elantra, but the marketing path can be more challenging to navigate than the engineering one. A car manufacturer can produce a fantastic vehicle with sufficient work; nevertheless, getting buyers, particularly young ones, to part with their money might be difficult.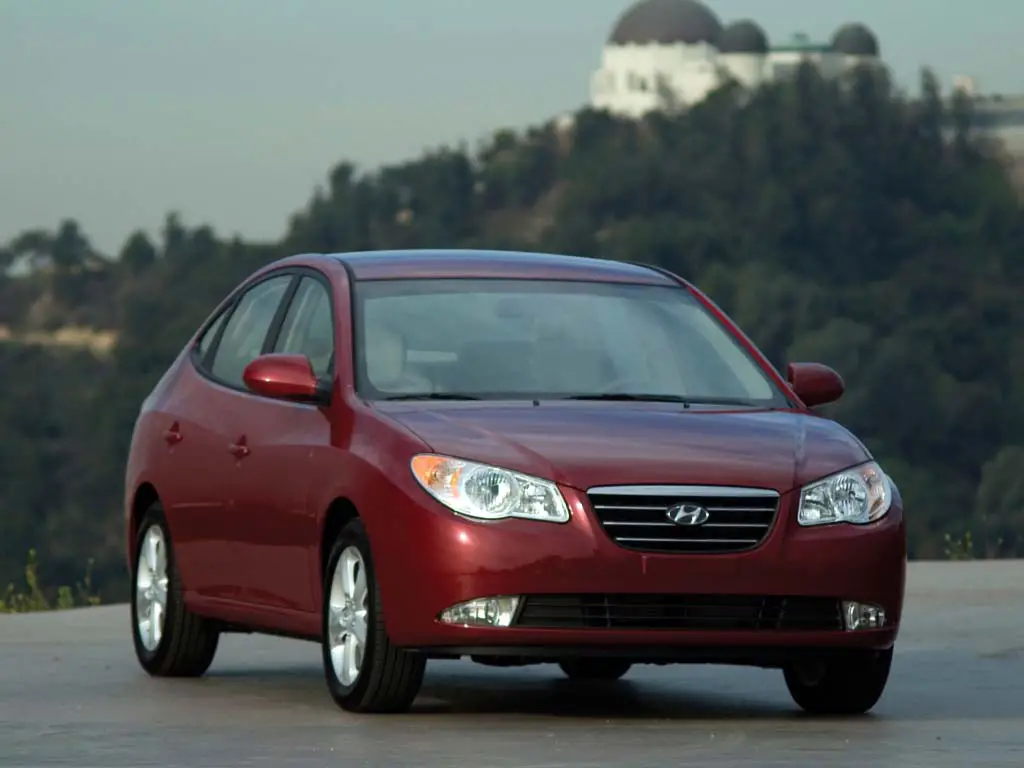 An American team has continually improved Elantra's exterior styling in California throughout the years. Yet, it retains the soul of a mature person's automobile, that is, someone who may prioritize practicality over fashion. Of course, the same could also be claimed for the Civic and Corolla purchasers.
While the revamped Hyundai Elantra shares some drivetrain and interior components with the Kia Spectra, it rides on an entirely new platform. The 2007 Elantra sedan now boasts a much greater interior space than the previous model, thanks to a 1.5-inch longer wheelbase, a 2-inch wider track, and a 2-inch higher ride height.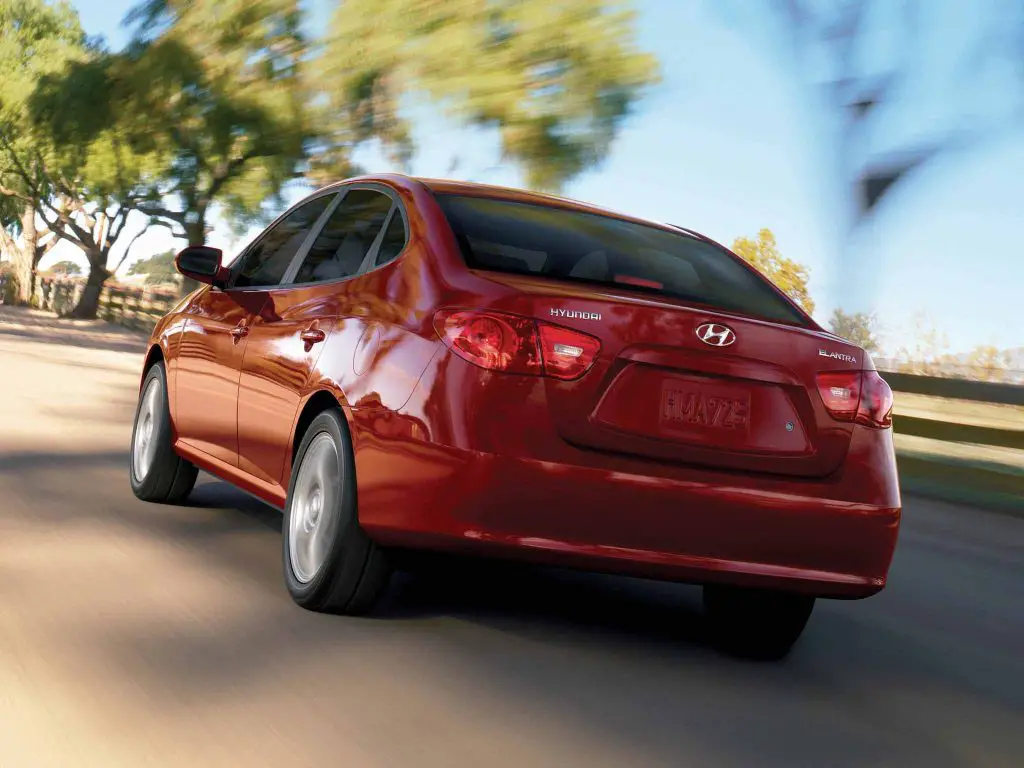 It has the most front legroom in the class and is near the top in every other interior measurement. The backseat of the Elantra is particularly noteworthy, as its high-mounted bench and ample foot space make it an ideal fit for people. 
Despite its increased size, the 2007 Elantra weighs less than its predecessor and consequently seems adequately powerful, even though it retains last year's 138-horsepower, 2.0-liter engine. Hyundai's economy car seems downright nimble when equipped with a manual transmission. 
Its smooth, solid temperament at highway speeds is even more impressive, which gives the car a more upmarket feel than previously. In addition, the Elantra's nicely decorated interior and blue nighttime illumination contribute to this impression.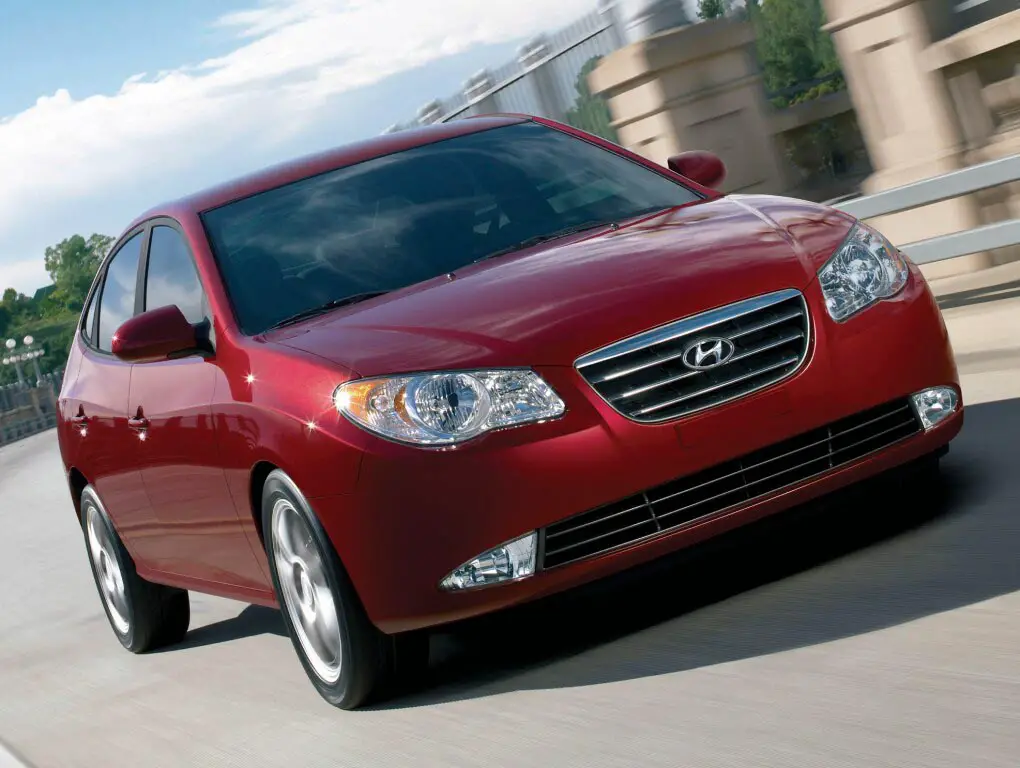 A closer inspection finds a few more low-grade plastics than we'd like, but everything is carefully assembled. In sum, the 2007 Hyundai Elantra sedan delivers a highly competitive package that should not be missed, especially by compact-car consumers with higher purchasing power.  
However, the well-rounded Hyundai Elantra should be a decent fit for most economy vehicle shoppers. As in the past, its affordable price and lengthy warranty will undoubtedly benefit you.
2007 Hyundai Elantra Lineup
The Hyundai Elantra 2007 is available in three model levels, each powered by a 2.0-liter four-cylinder engine. Each trim level is available with a five-speed manual, alternatively a four-speed automatic transmission ($1000).
The entry-level 2007 Hyundai Elantra GLS has power steering, power locks, windows, keyless entry, power heated mirrors, tinted glass, a 60/40 split rear folding seat with trunk access, and 15-inch wheels with full-size plastic wheel covers.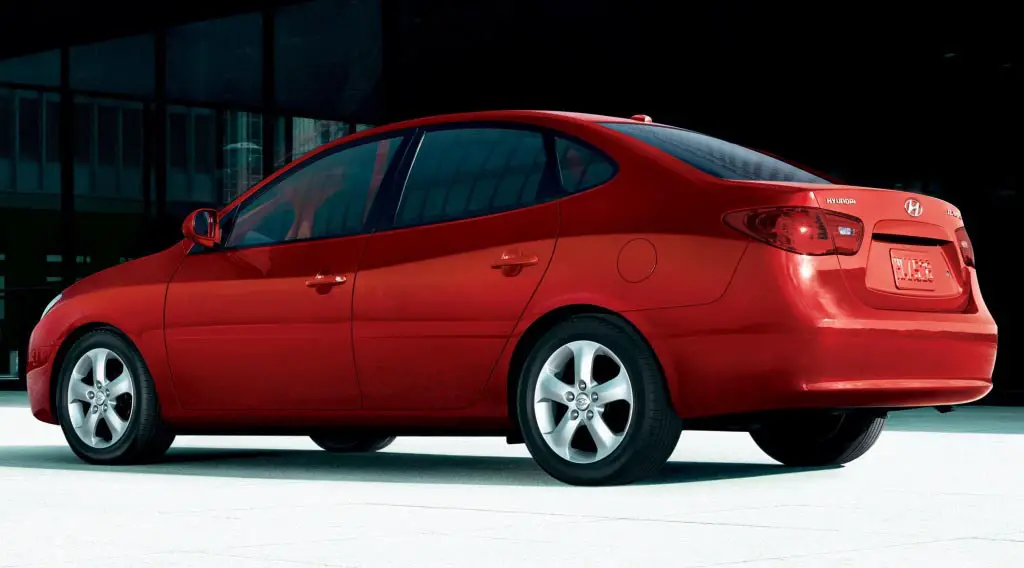 The 2007 Hyundai Elantra GLS's Preferred Package provides standard features such as air conditioning, an AM/FM/CD six-speaker sound system, cruise control, and foglamps. The sound system has a built-in XM satellite radio.
The 2007 Hyundai Elantra SE is a sportier variant that includes all of the GLS Preferred Package's extras and a telescoping leather-wrapped steering wheel with audio controls and 16-inch alloy wheels with wider profile tires. The Premium Package is the sole option, and it features a motorized sunroof and heated front seats.
The 2007 Hyundai Elantra Limited includes leather upholstery trim and heated front seats. A Sun and Sound package adds a power sunroof and a premium audio system with 220-watt output and a six-CD changer with MP3 compatibility, as well as standard XM satellite radio.
Performance And Drivability
A 2.0-liter inline four-cylinder engine with 138 horsepower and 136 pound-feet of torque is standard on all Elantra sedans. All the available trim levels are with either a five-speed manual transmission or a four-speed automatic transmission driving the front wheels.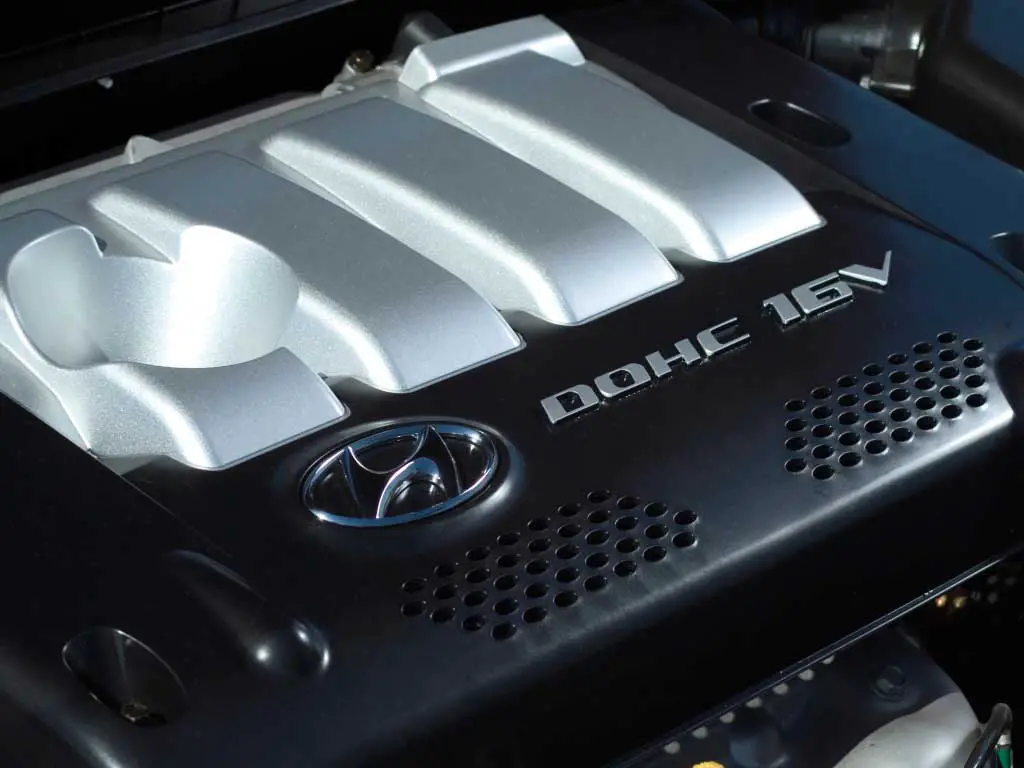 Notably, Elantra's fitted with automatic transmissions sold in California and the Northeastern states are SULEV/PZEV certified and have a 132-horsepower rating. The fuel economy rating is 28 mpg city and 36 mpg highway regardless of transmission choice.
The Elantra accelerates quickly out of the gate, especially when equipped with a manual transmission, thanks to a slight weight drop during the redesign. Although clutch modulation is tricky on these cars, we timed a manual-shift SE model from 0-60 mph in 8.4 seconds.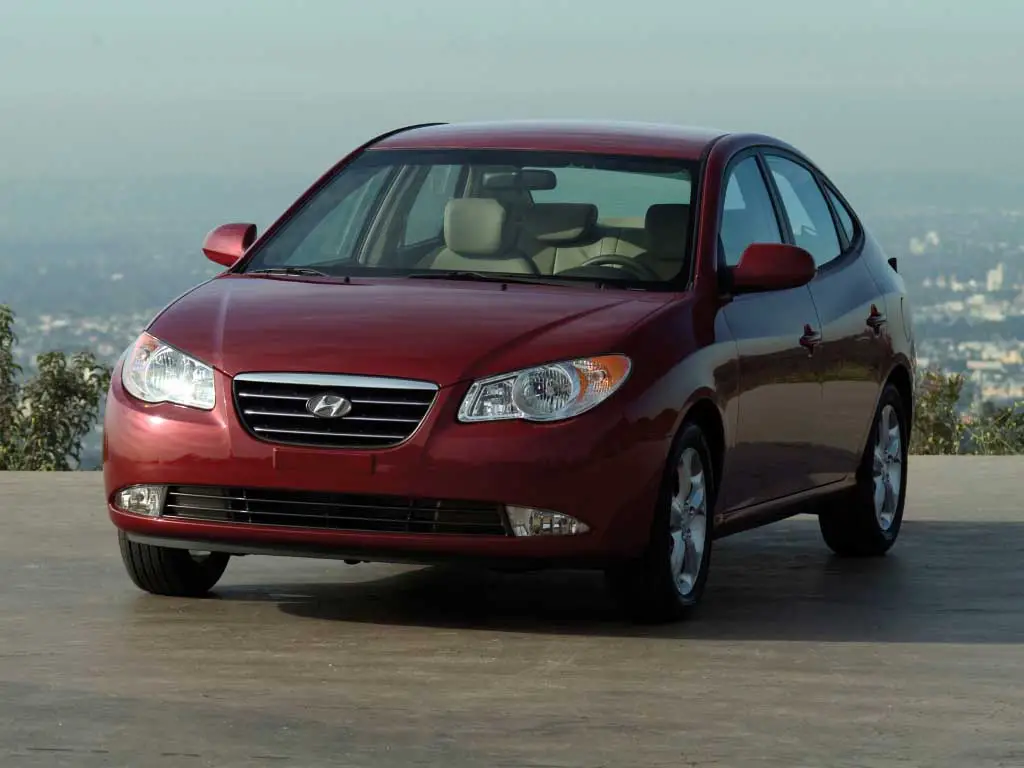 The 2.0-liter engine's main significant shortcoming is its noisy, somewhat coarse nature above 3,500 rpm. The ride quality is superb, and the 2007 Elantra has the smooth yet stable feel that prior models lacked at highway speeds. There is only slightly noticeable wind and road noise at highway speed. 
While the 2017 Elantra's demeanor is not overly athletic, it is an adept driver if you choose to push the limits. Although the Elantra's body roll is mild, it maintains a firm grip through the corners. Steering response and feedback are remarkable, particularly given that Hyundai's economy car now includes an electric power-assist system.
2007 Hyundai Interior Trim
The 2007 Hyundai Elantra inside is more consistent and upscale than any previous model. The ergonomics are fantastic, and everything, even the MP3 player jack and the window buttons on all four doors, glows the same shade of blue at night.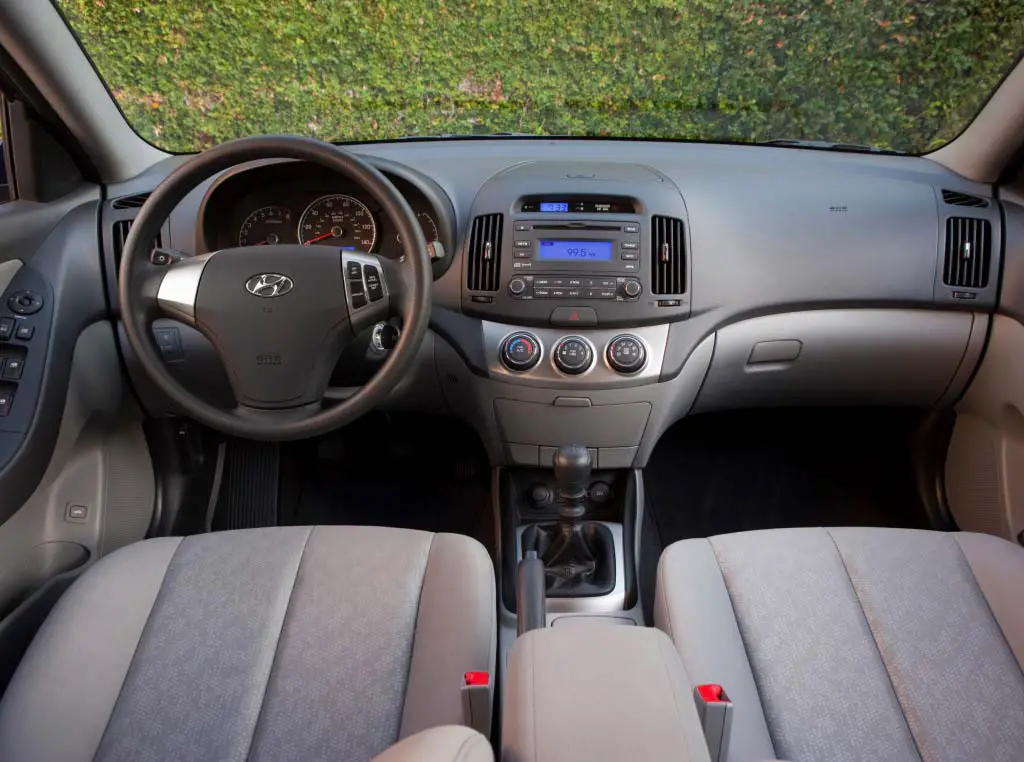 Not only will occupants be able to find what they're looking for, day or night, but they'll also be relatively comfortable doing so, as the Elantra features ample head, shoulder, hip, and legroom in both the front and rear. There are also various storage compartments, and the trunk has a spacious 14-cubic-foot capacity. 
Our main criticism in the cabin is the easily damaged, low-cost plastic utilized on some dash components. The build quality is excellent both inside and out.
2007 Hyundai Elantra Problems
The following list indicates some of the most common problems reported for the 2007 Hyundai Elantra.
Visibility
Air Bag
Steering
Equipment
Electrical System
Service Brakes
Suspension
Exterior Lighting
Engine And Engine Cooling
Structure
Power Train
Seat Belt
2007 Hyundai Elantra Price
Prices on the 2007 Hyundai Elantrawill depend on the year, mileage, model, optional features, and vehicle condition. Prices will range from $877.00 for a rough trade-in and can go all the way up to $4,227.00 for one that is in outstanding condition. 
Conclusion
Hyundai has completely redesigned the Elantra sedan for 2007. While horsepower has remained constant, interior space, comfort, and fuel economy have greatly improved. We believe this is a must to consider.