How Much Does A Muffler Weigh?
Today, we have a really short and sweet one for you on the muffler answering the question, how much does a muffler weigh? Mufflers are not exactly some great revolutionary work of art. But, like anything manufacturers do, they try to be better than the competition.
And, as is often the case when it comes to cars, that means lighter. This blog post will cover what mufflers are, how they work, how much they weigh, and why they are so damn expensive.
We will also briefly touch on the possibility of reducing the weight of your muffler or removing it entirely, in case that's where your head was at.
Don't worry if you aren't super sure what a muffler is, by the end of this blog post, you'll be a certified expert. Let's jump into it.
Highlights
A muffler is the end component of an internal combustion engine's exhaust system designed to reduce engine noise.
It uses tubes and chambers to reflect and absorb noise, with the inside of the muffler designed to create resistance for sound waves.
The weight of a muffler varies depending on factors like size, type, manufacturer, and material, but a Porsche muffler typically weighs between 10 to 20 pounds.
Mufflers can be expensive due to high-quality materials, research, development, and specialized manufacturing techniques.
Removing or modifying a muffler to increase noise levels beyond factory specifications is illegal in most Western countries and can result in fines and other penalties.
Sports mufflers can cost anywhere from a few hundred to several thousand dollars, depending on brand, material, and features.
Regular muffler maintenance involves inspecting for damage, cracks, dents, and signs of chemical degradation.
Muffler weight is a small factor in the overall weight of a vehicle and is not typically a major concern.
What Is A Muffler?
A muffler is basically a silencer (muffler?), and it does so by being the end component of an internal combustion engine's exhaust system.
That means it is perfectly placed to help reduce the noise created by the engine's exhaust. The noise is created by gases being expelled rapidly and powerfully.
A muffler is typically made of metal and is installed in the exhaust system between the engine and the exhaust pipe.
How Does A Muffler Work?
The muffler works by using several tubes and chambers to reflect and absorb noise. The idea is that the sound waves rapidly bounce back and forth as they travel down the tube and thus become weakened each time they bounce.
Eventually, they lose almost all of their energy and volume, so by the time the sound actually exits the tailpipe, it is massively reduced from what it otherwise would have been.
More specifically, as the exhaust gases pass through the muffler, they are forced through a series of baffles or perforations that help dissipate the sound energy and reduce the engine's noise level.
You can think of the inside of a muffler as being incredibly "wrinkly" to create as much resistance for the sound waves as possible.
You also need to consider that the muffler does provide actual benefits to the car's performance. In addition to reducing noise, mufflers will also help to improve engine performance by reducing back pressure in the exhaust system. This can improve fuel efficiency and slightly bump up horsepower.
How Much Does A Muffler Weigh?
The weight of a muffler will vary depending on all sorts of things. Its size, type, manufacturer, and material.
Generally, a Porsche muffler will weigh anywhere from 10 to 20 pounds (4.5 to 9 kilograms). However, the larger mufflers that get used in semi-trucks or industrial equipment can weigh significantly more (50 pounds, easily).
While the weight is naturally important for maximizing efficiency by improving your power-to-weight ratio, the weight of the muffler is just one factor in determining the overall weight of the vehicle's exhaust system. The exhaust pipe, downpipe, headers, tailpipe, and catalytic converter can all weigh quite a fair bit!
Why Are Mufflers So Expensive?
Mufflers can be expensive because they are made of high-quality materials and involve a ton of time, research, and development, this especially applies to aftermarket mufflers.
As well as require specialized manufacturing techniques. This is especially prevalent for Porsches that don't just use any old mufflers but make and manufacture their own ones.
Mufflers are capable of keeping up with the rest of their vehicles.
Removing A Muffler For Weight Reduction
No, you can't. At least not in most Western countries. In the United States, removing the muffler from a vehicle or modifying the exhaust system to increase the noise level beyond the factory specifications is illegal.
Federal and state laws regulate this, and if you get caught with a loud muffler, you can face fines and other penalties (even jail time in theory though that never happens).
Additionally, vehicles that do not have a muffler or have a modified exhaust system may not pass emissions tests, which can prevent them from being registered or driven on public roads, but you would get away with them at a raceway, potentially. Though sometimes they have noise level restrictions too.
Therefore, it is important to ensure that your vehicle's exhaust system complies with federal and state regulations to avoid legal issues. You can't just rely on being in a more relaxed state because these laws are set on a federal level. So keep that in mind!
How Much Are Sports Mufflers?
Sports mufflers can be more expensive than standard mufflers as they are generally produced more proficiently and with lower weight, more expensive materials.
This means that the price depends on a few factors, the brand, material, and other features the muffler might have, which can mean it could cost anywhere between a few hundred to several thousand dollars. With Porsche, you are more likely to pay a few thousand than a few hundred.
However, that is not always the case. Whether or not they are worth the cost depends on your personal preferences and budget.
If you feel as if a sports muffler fits within your budget, then by all means, go for it. Just know that there will be better ways to upgrade most cars that have a more profound effect and are significantly cheaper. Like sports air filters, for example.
How Much Does A Muffler Weigh Summarized
I know, I know, there's a lot going on in this article so far, so I've put everything into an easy to read table summarizing all of the key bits and pieces:
| Topic | Key Information |
| --- | --- |
| Muffler Weight | Varies based on size, type, manufacturer, material. Porsche mufflers: 10-20 lbs (4.5-9 kg). Semi-truck mufflers: 50 lbs. |
| Expense of Mufflers | Due to high-quality materials, R&D, and specialized manufacturing. Porsche manufactures its own mufflers. |
| Removing Muffler for Weight Reduction | Illegal in most Western countries due to noise level and emissions regulations. Raceways might also have restrictions. |
| Cost of Sports Mufflers | Can range from a few hundred to several thousand dollars. Porsche sports mufflers are on the pricier end. |
| Muffler Maintenance | Designed to last with minimal maintenance. Check for damage like cracks, dents, and signs of chemical degradation. |
How much does a muffler weigh summary table
What's Involved In Muffler Maintenance?
Luckily, mufflers are designed to last a long time with minimal maintenance needed from their owners.
To keep them in good condition, you should inspect them regularly for damage, more specifically cracks and dents, as well as signs of chemical degradation which can mean that your catalytic converter is not doing its job properly.
The Verdict On How Much Does A Muffler Weigh
In summary, to answer the question, how much does a muffler weight, the weight of a muffler will be about 15 pounds on average for a Porsche. But for other vehicles, it could be significantly more. Is a semi going to get away with a Porsche-sized muffler? Not likely.
Mufflers kind of take care of themselves, they don't need to be cleaned or buffed, they don't require any mechanical maintenance, and they are built to last.
Sure, the extra weight sucks, but it's tiny compared to the overall car, so I wouldn't worry about it all too much. Unless you're talking about a race car and are chasing lap times, then every pound counts.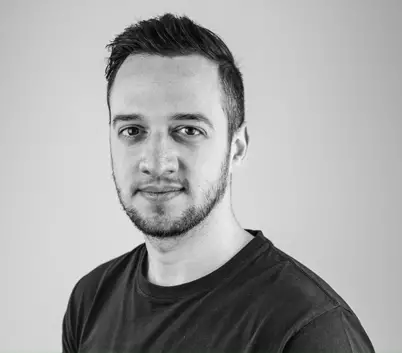 I'm Daniel, the founder of YSM Motors. I've been living and breathing cars since I was born and got into the online space when I was 16, writing about cars.
My unique view comes from owning several interesting cars, ranging from a Volkswagen Golf R, BMW M3, and, more recently, my Porsche Spyder. Owning these cars and a few others has allowed me to become close friends with other car enthusiasts giving me insight into rarer and more exotic cars such as Ferrari, Maserati, Porsche GT cars, and more.
I've been lucky to experience and maintain such a vast range of exciting cars, and in the process I've become close with a few car dealers and high-end workshops, which has allowed me to pick their brains on topics you can't find info about online.
My eye for detail stems from my full time career as a Business Analyst. This all started when I studied a Bachelor of Science with a Major in Information Systems, leading me into my 13-year career.
After honing my online skills with various projects and immersing myself further into car culture, by 2019, I decided to dedicate myself to YSM Motors in my spare time and purely focus on my passion for cars and everything to do with them.