If you're in the market for a new car, you may have been thinking about buying a 2011 Acura TL. Although it has questionable styling the 2011 Acura TL is comfortable and has a lot of great features. But before you buy one, make sure you know all there is to know about this vehicle. In this guide, we'll tell you everything you need to know about the 2011 Acura TL. We'll cover its specs, its features, and why it's such a popular choice among drivers.
The 2011 Acura TL comes with two engines and the option to upgrade to an excellent AWD setup. It offers good safety ratings, a generous features list, and a superb fit and finishes in the cabin. There is ample space for five, although cargo space and exterior looks are worth noting as drawbacks.  
The midsize luxury sedan segment is fiercely contested; rivals like the Buick LaCrosse or the Lexus ES 350 are vying for top honors, but the Acura TL is no pushover. The TL punches well above its weight in all-wheel-drive guise and can keep up with the Infinity G37 or even Audi's A4. But is it enough to detract from its rather ugly exterior looks? Read on to find out.
2011 Acura TL Detailed Review
Acura's luxury midsize sedan, the TL, brings a lot of value to the table, not the least of which includes superb safety ratings and loads of features. However, its styling hasn't done it any favors in a world of stylish sedans from rivals like Buick, Hyundai, and Lexus.
But there's more to the 2011 Acura TL than meets the eye, and despite its slightly bland looks, it's worth reading this detailed review to identify why it deserves a spot on your shortlist. And, with two trims available, you get a bit of variety to choose from too.  
2011 Acura TL Size And Dimensions
The segment it competes in requires a spacious interior, and the 2011 Acura TL has this in spades. With its Honda Accord influence, the TL dimensions are conducive to carrying five passengers comfortably. Measurements include a wheelbase of 109.3 inches, a total length of 195.5 inches, and an overall width measuring 83.4 inches, including the mirrors. It stands 57.2 inches tall.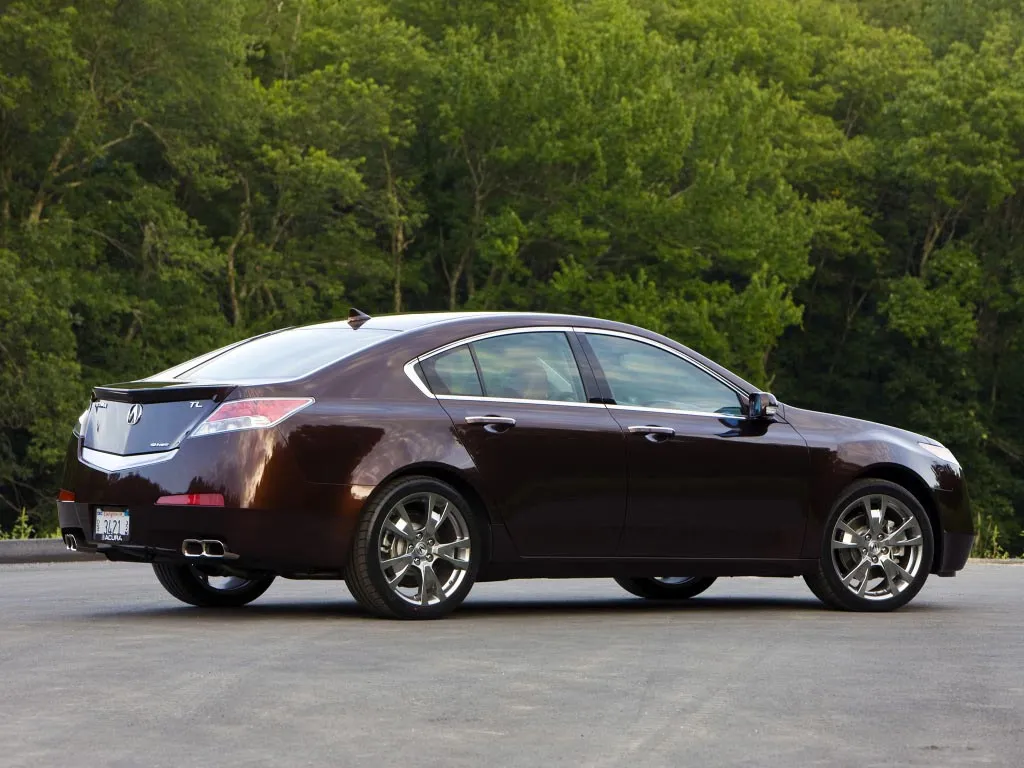 Whereas its dimensions allow for a roomy cabin, it's a little short on cargo volume. Some rivals have more to offer in this regard over the TL's 13.1 cubic feet of trunk space, but this is still sufficient for the basic grocery run. Thanks to the wide aperture, it's also user-friendly to load anything into the trunk.
2011 Acura TL Interior
Measurements inside are a lot more impressive, and even the back seat is spacious and comfortable for three passengers. Even adults on the taller side will find it is easy to get comfortable back there, with headroom of 36.7 inches and legroom of 36.2 inches. Up front, there's even more space, with 38.4 inches for headspace and a whopping 42.5 inches of legroom.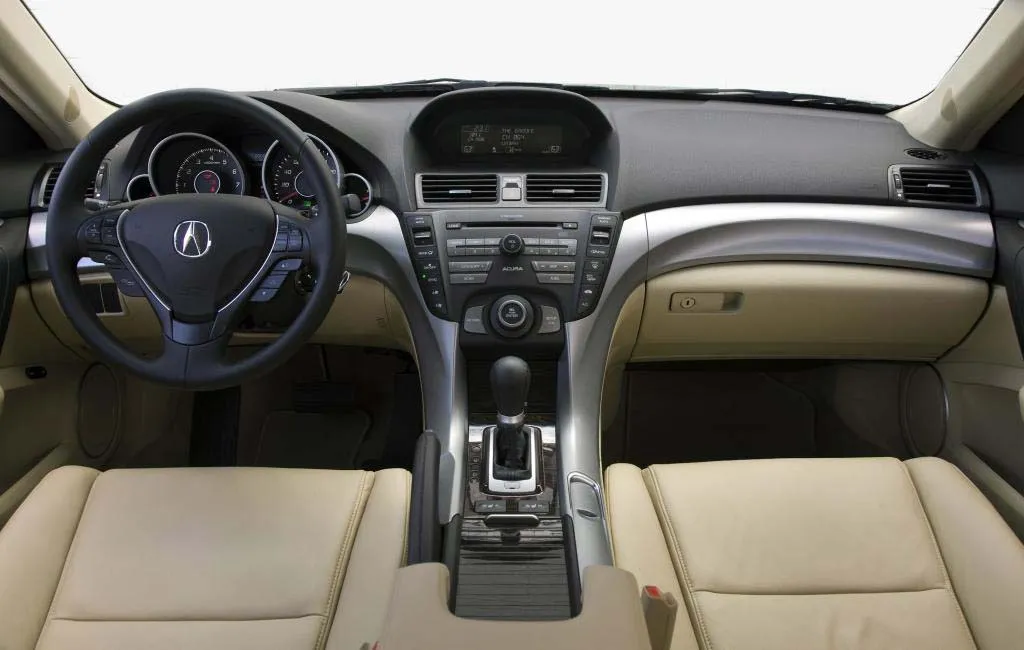 Cabin Look And Feel
Acura does a great job of packaging high-rent materials and good fit and finishes, culminating in an interior that can compete with vehicles above its price range. The interior has aluminum trim and leather upholstery that feels plusher than the price tag suggests—opting for the 2011 Acura TL Technology Package ups the ante even more with metallic trim and premium fabrics available in a lovely two-tone scheme.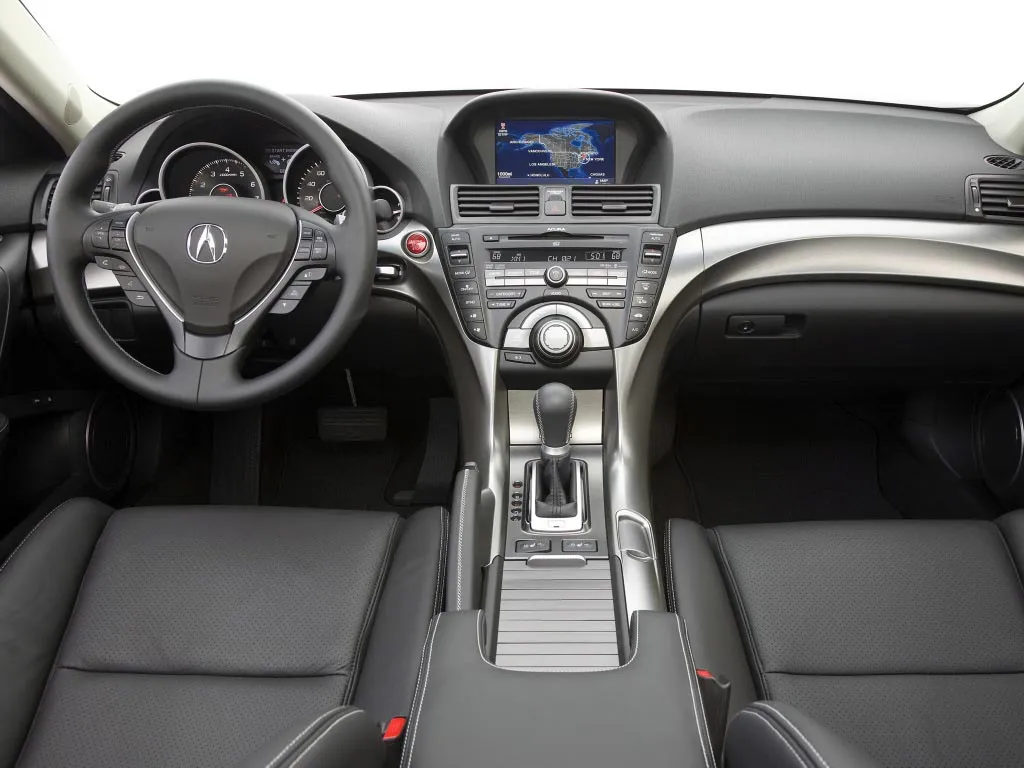 Being well dampened, the cabin is also a serene place to be and is well isolated from road noise and other sounds that would generally bother passengers.
2011 Acura TL Specs & Performance
There are two grades to choose from for the 2011 Acura TL specs, with the base model fitted with a 3.5-liter V6 that makes 280 horsepower and 254 lb-ft of torque. This configuration is front-wheel drive only and uses a five-speed automatic to manage outputs. Consumers report that you can hit the 60-mph mark in around 6.7 seconds with this setup.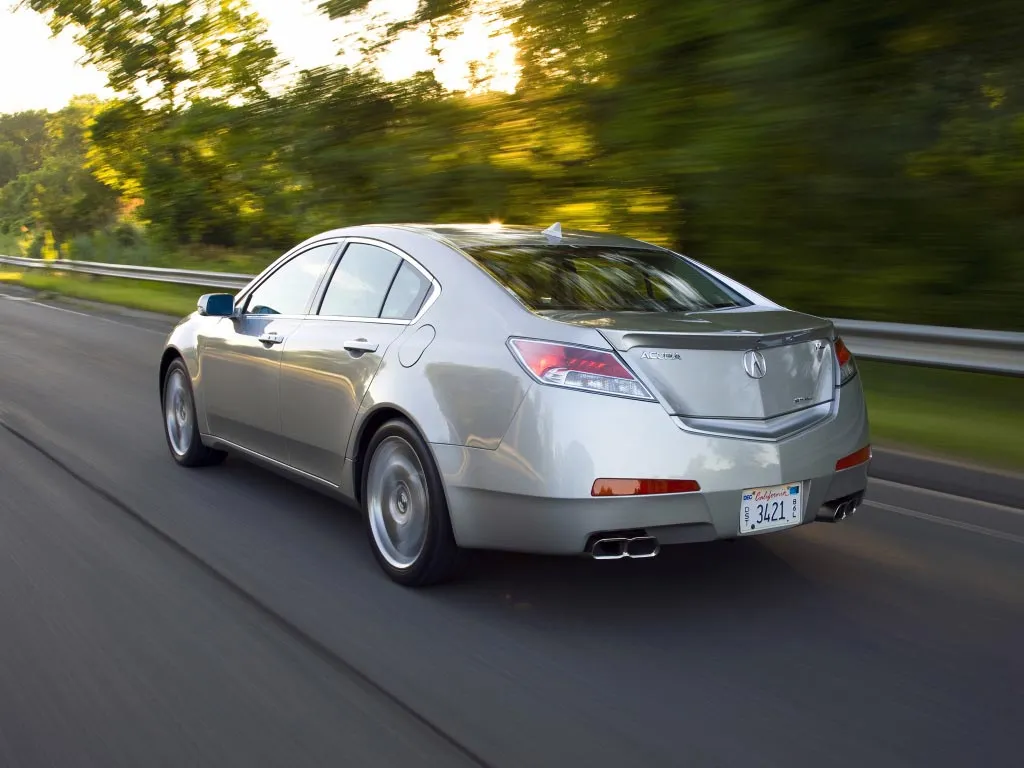 If you want a little more spice, though, the 2011 Acura TL SH-AWD is available with a more energetic powerplant. The engine is a 3.7-liter V6, which is good for 305 hp and 273 lb-ft. The same auto gearbox is standard, but an optional manual also comes with a hill start assist feature. This model boasts the brand's Super Handling All-Wheel Drive setup (SH-AWD).
For the best in performance specs, the manual will dispatch the benchmark sprint in 5.6 seconds, thanks to the additional traction of the SH-AWD system. Opting for the auto box gives you the same 2011 Acura TL 0-60 sprint time, regardless of the more powerful engine – this is likely due to the increase in curb weight, thanks to the AWD gadgetry.
Driving Feel
Since there are two models with two powertrains and two gearbox options, the experience behind the wheel can be anything from sport to more refined. The base model is the tamer of the two and prioritizes comfort and a sense of elegance on the road a little better, smoothing out bumps and jolts without a fuss. There's also sufficient power on tap to get moving when you need to.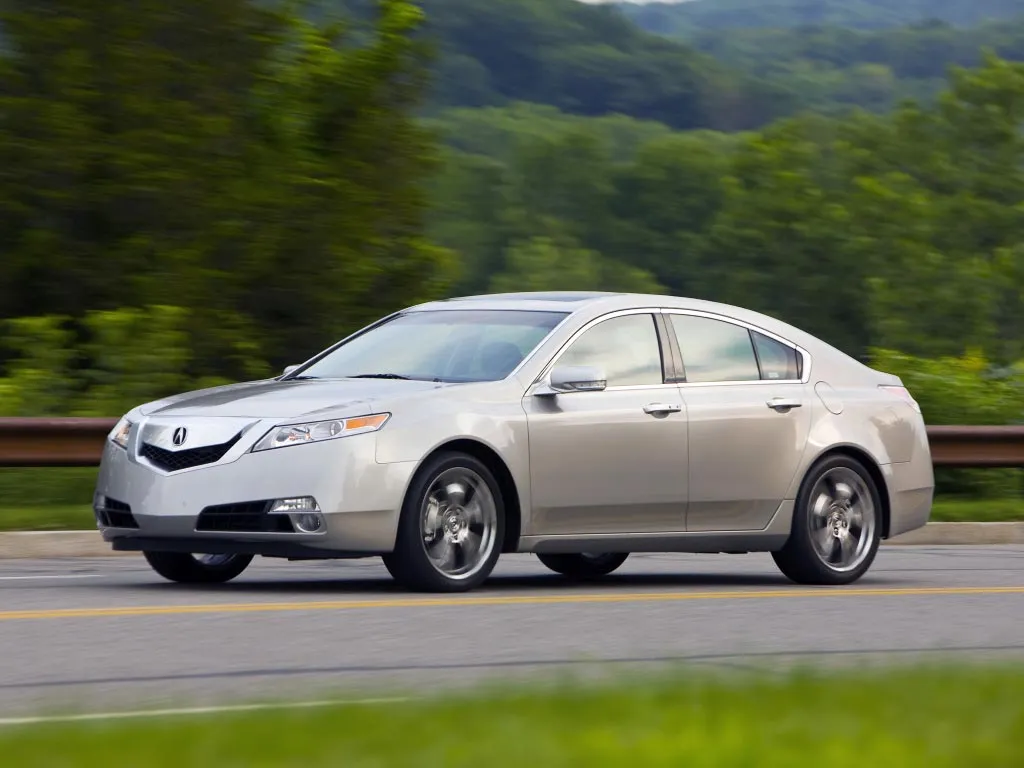 The SH-AWD goes all out to live up to its name with a lot more grip when going through the bends and allowing the driver to feel more in control. The improvement in handling dynamics is pronounced, to the point that the SH-AWD imbues the driver with confidence, even on slippery surfaces.
Gas Mileage
The EPA rates the base model to be the most frugal in the range, with gas mileage estimates of 18/26/21 mpg for the city/highway/combined cycles. If you utilize the manual transmission, the more potent engine will see this drop to 18/24/20 and 17/24/20 with the auto.
All models have an 18.5-gallon fuel tank, so if you drive carefully, you should manage a range of 388 miles on the most fuel-efficient model and 370 miles with the thirstiest model.  
Features And Tech
The automaker has been generous when equipping these cars, and even the base model features a variety of modern tech. This includes automatic Xenon headlights, a sunroof, dual-zone climate control, and heated power front seats that are eight-way adjustable. The driver gets additional lumbar support and even memory settings. In line with the luxury expectations of the segment, buyers also get leather upholstery from the get-go.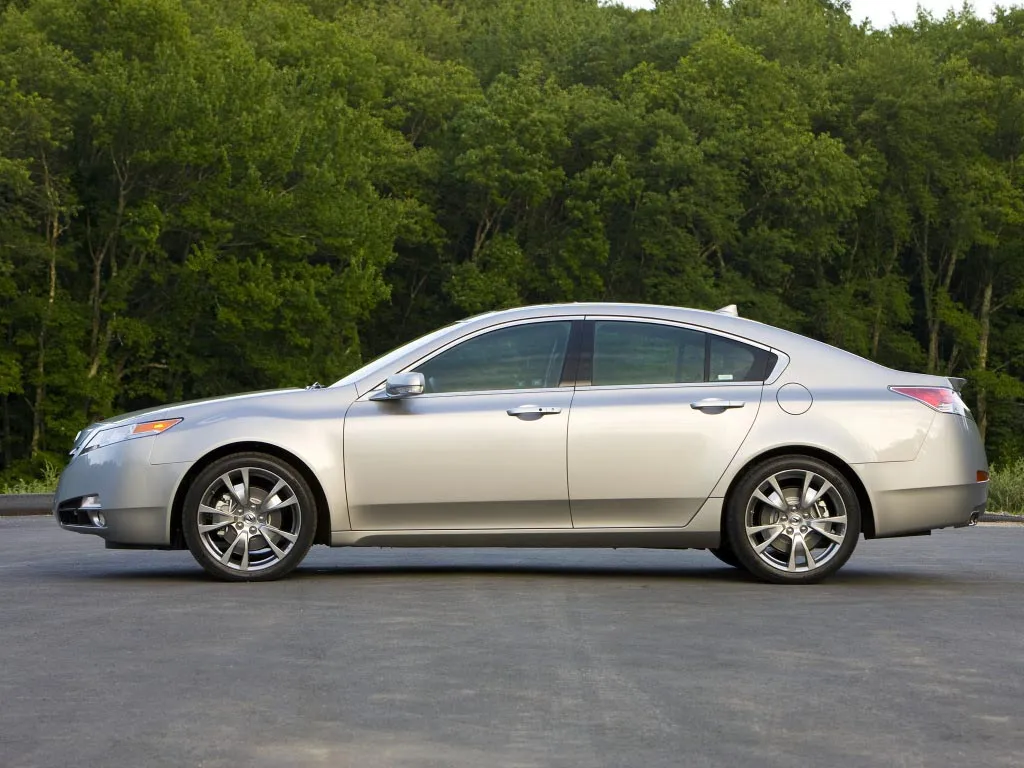 Infotainment is covered by an eight-speaker sound setup with a CD player that can take six CDs. Satellite radio is included, and buyers get an auxiliary audio jack and iPod interface. Not much gets added in the cabin if you opt for the upper trim, but being the SH-AWD model, you get the more powerful engine, the brilliant AWD setup, sporty suspension and steering, better brakes, and larger wheels. As a bonus, it adds more bolstered front seats with unique upholstery.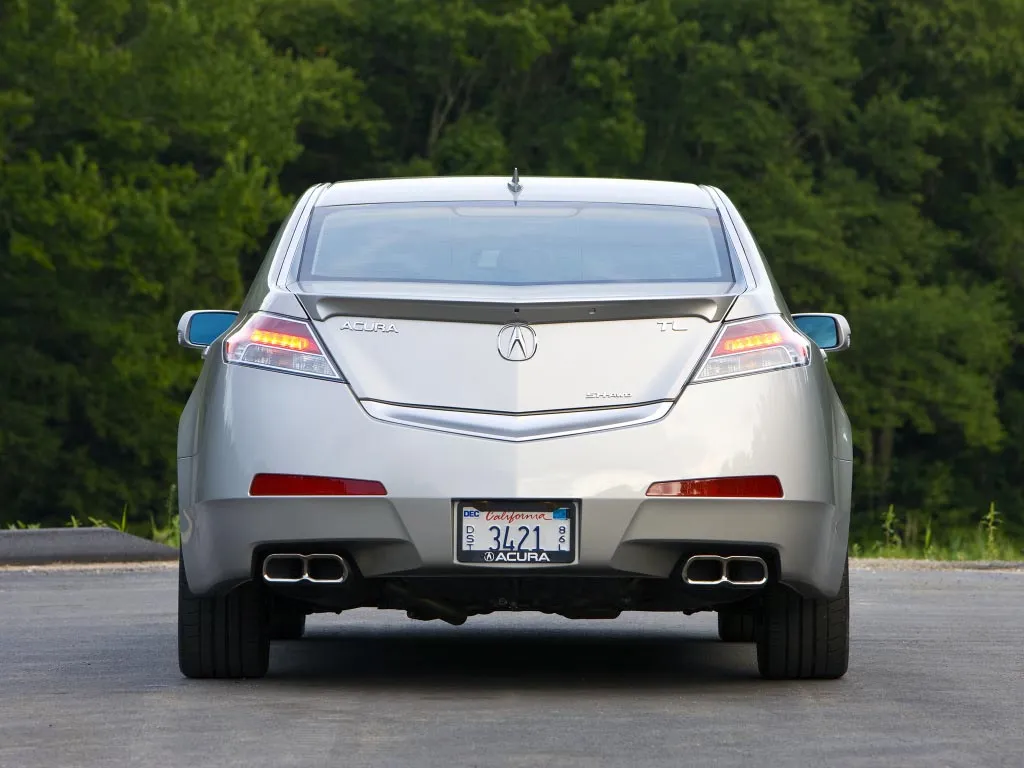 The Technology package is available to both models, which fully kits out the TL with luxury and convenience features. This includes exterior goodies like a rear spoiler and upgraded tires, and 18- or 19-inch wheels, depending on the model. In the cabin, upgrades include a rearview camera, keyless entry and start, GPS-linked climate control, premium leather, metal trim, navigation, and a top-end ten-speaker sound system.
Safety Scores
Considering the TL is a sedan meant for carting people around, Acura's attention to safety is commendable. Every Acura TL is fitted with ABS, stability control, traction control, and a suite of airbags that include front and side curtain airbags.
The IIHS rated the Acura sedan favorably, with scores of good – the top rating – allocated for all four tests performed. Although the NHTSA didn't perform comprehensive tests, it awarded full marks for rollover evaluations. These are considered solid scores for the segment.
2011 Acura TL Reliability And Problems
Contrary to the good ratings for safety, there are three recalls listed by the NHTSA concerning the 2011 Acura TL reliability review. This includes issues relating to a potentially explosive frontal airbag unit and a potentially ruptured airbag inflator – it's noteworthy that these issues came along later in the TL's life and were fixed under recall.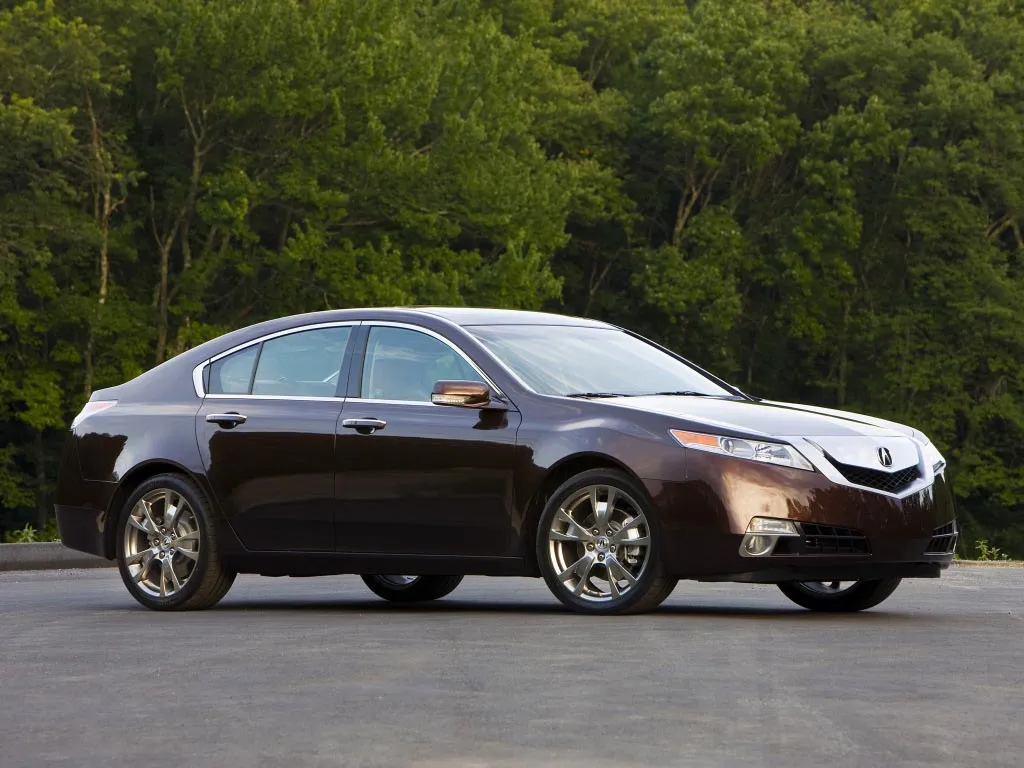 At the time of release, the Acura TL was sold with a four-year/50,000-mile limited warranty, with six years and 70,000 miles of coverage for the powertrain. For the most part, consumer reports indicate that buyers were relatively happy. 2011 Acura TL problems and complaints earlier in its life pertained to the airbag issues that could be fixed under recall conditions. However, there are some complaints for failed electric power steering and high oil consumption.
2011 Acura TL Price And Value
At its release, the 2011 Acura TL price started at $35,305 for the entry-spec model, while adding the Technology package makes for a total MSRP of $39,035. For the top-spec SH-AWD, a layout of $38,855 is required, while adding the Technology package ups this to $42,585.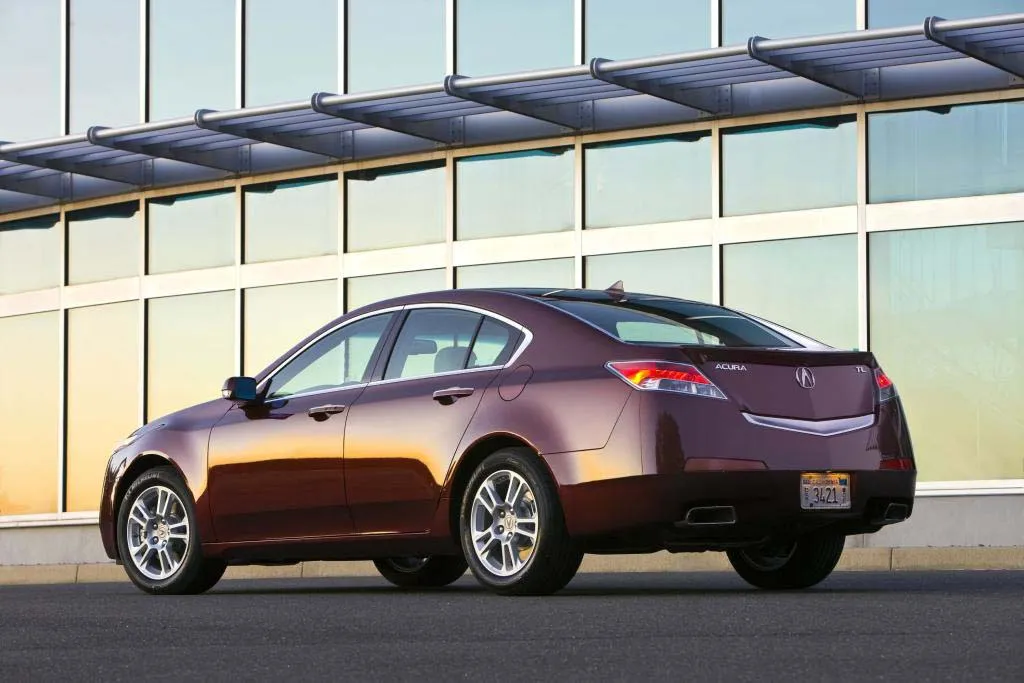 The Acura TL sedan offers a lot of value for what it is priced at, and even now, as a used model, you'll only have to look past the bland exterior styling to see all the brilliance it has to offer.  
Our Verdict on the 2011 Acura TL
For those looking for a family sedan with all the bells and whistles, affordable luxury and convenience, as well as a reasonable price, the 2011 Acura TL is hard to beat. Sure, there are better-looking – and even more luxurious – mid-sizers on the market, but for what you pay, the Acura brings loads to the table.
With excellent AWD handling in the top-spec version and the added benefits of the optional Technology Package, the TL is a fun, comfortable, and compliant ride, with space to spare.