In a world where manufacturers are too focused on blending luxury and performance, resulting in an end product that is too soft around the edges, has Maserati found the perfect formula for a raw and unhinged exotic racing machine for the street? Let's dive in deeper to find out!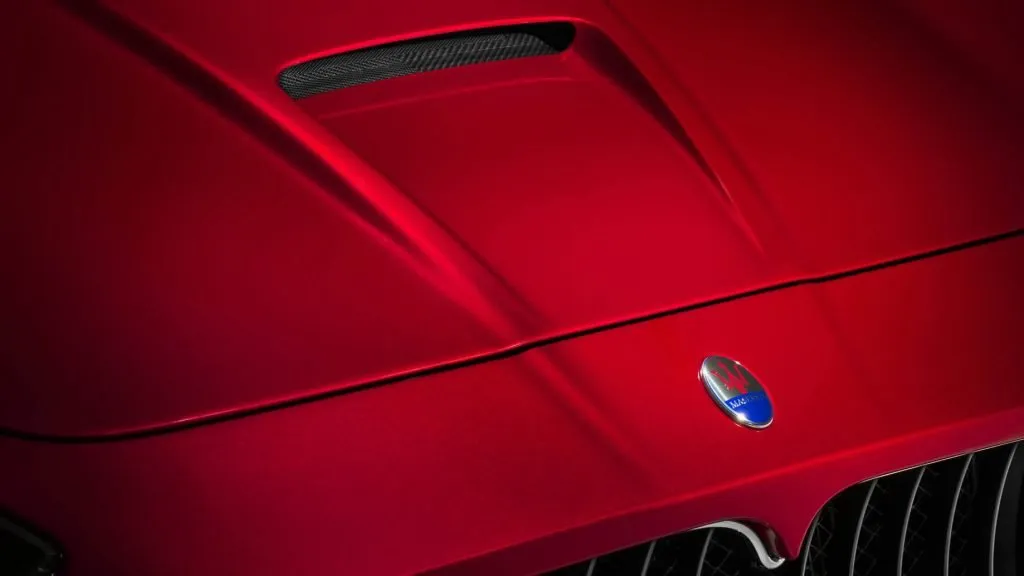 Firstly, lets decode what MC Stradale means, as the term is a bit of a mouthful. MC stands for Maserati Corse, which means this car was designed and engineered by those who know it best, the engineers with experience in racing at the highest levels of motorsport. The MC branding is only adopted by the most hardcore Maserati's. The Stradale portion refers to this being a street-legal vehicle as Stradale means street in Italian. It's not a fully stripped down race car or something tuned too significantly from its production counterpart to make it unusable on the road. So essentially, it means Maserati Racing for the Street.
Introducing the Maserati Granturismo MC Stradale
In 2007, Maserati introduced the Granturismo, a more luxurious and refined version of their older GranSport. In 2012 they announced a stripped down and sportier variant called the MC Stradale which was made available for purchase.
The car has been hand-built by Maserati's racing division with an aggressive track minded chassis that sets itself up perfectly for an enjoyable race inspired experience on the road.  The MC Stradale weighs in at a mere 4000 lbs. and its engine produces 454 bhp (444hp for the 2011 & 2012 models).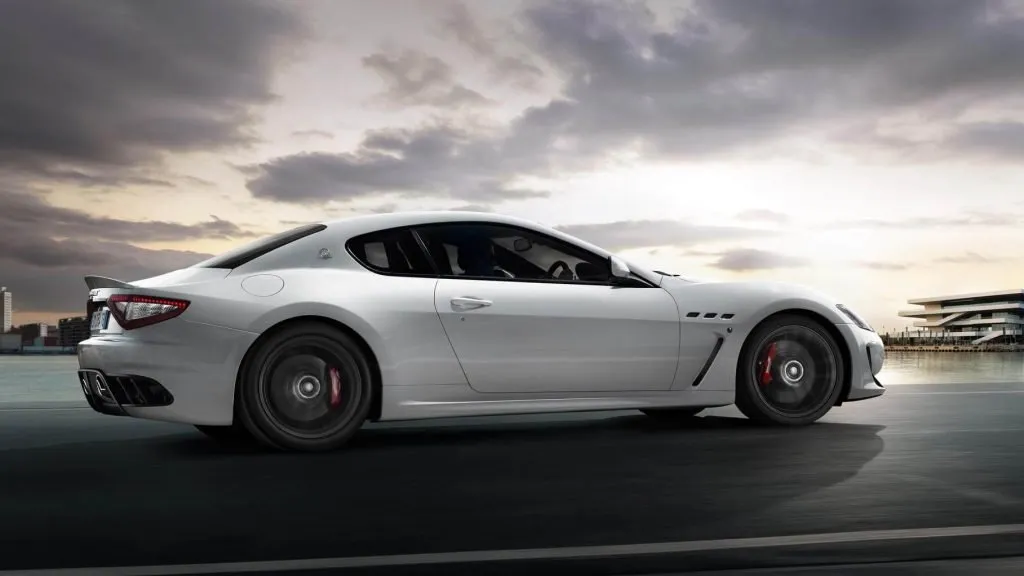 The vehicle can accelerate from 0-60 mph in just 4.5 seconds with the top speed set at 188mph. Maserati also equipped the cars with larger carbon ceramic brakes to rein it back down, if necessary, plus features like paddle shifters that allow you take full 'manual' control of this powerful Italian beast!
This review will be focusing on some of the finer details about the Maserati Granturismo MC Stradale including what makes it different than other models by Maserati along with how these differences contribute to making a better high performance street machine.
The Glorious V8 Engine
We'll start off talking about our favorite element of any car, the engine. As previously stated, the engine produces 454 bhp which is an immense amount of power for a vehicle that weighs just over 4000 lbs.
This engine provides such ample amounts of torque, precisely 376 lb-ft on the pre 2013 models and up to 384 lb-ft on later models. This enables the MC Stradale to achieve speeds quickly and easily, as well as rapid acceleration from a stop very with ease.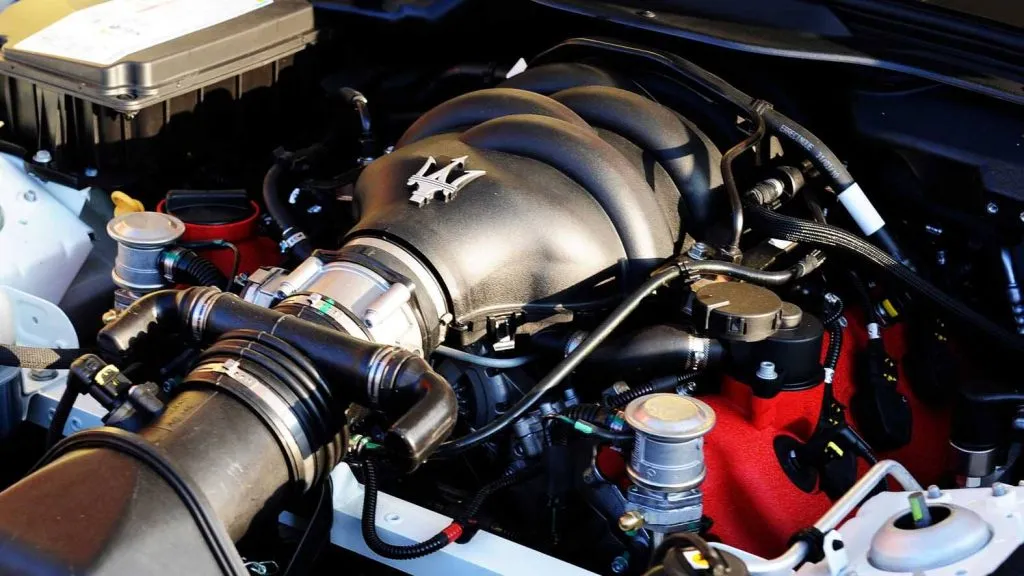 The most notable element from this engine is the beautiful sound it produces. It's something that is truly unique to the Maserati Granturismo MC Stradale and something that I think many car enthusiasts are going to enjoy.
Maserati has managed to create such a unique sound with their V8 engine that resonates through any setting, sounding like nothing else on the road.
2012 Maserati Granturismo MC Stradale Specs
At a quick glance, lets go through the specs of the MC Stradale:
Engine type: V8
Horsepower: 444hp from 2011 to 2013 / 454hp from 2013 onwards
Displacement: 4.7L / 4,691cc / 287 cubic inches
0-60 mph: 4.5 seconds 
Top Speed: 188mph (303 km/h) that's not electronically limited at all
Fuel Consumption: Urban – 10 mpg / Extra Urban – 22 mpg / Combined 15 mpg
Dimensions: 194 in. Length / 75 in. Width / 53 in. Height (L 4.93m/W 1.92m/H 1.34m)
Curb Weight: 4090lbs. / 1855kg (With all 4 seats) or 3902 lbs. / 1770kg (With 2 Carbon Fiber Race Seats and rear seat removal)
Weight saving over standard GranTurismo: 243lb. / 110kg Approx.
Race Inspired Interior & Exterior
The MC Stradale gives buyers two options from factory, either two-seater carbon bucket seats which can be found in the astounding Maserati MC12 or from 2014 a more comfortable style 4 seat option with non-carbon seats. These were fitted out with comfort in mind with a sporty feel. They are heavier than the carbon bucket seats (see weight specs in the section above) but can also be adjusted electronically, offering a very good driving position with excellent visibility out across the dash thanks to some clever design work by Maserati engineers who have lowered everything inside the car so that even taller drivers find themselves sitting in the near perfect driving position.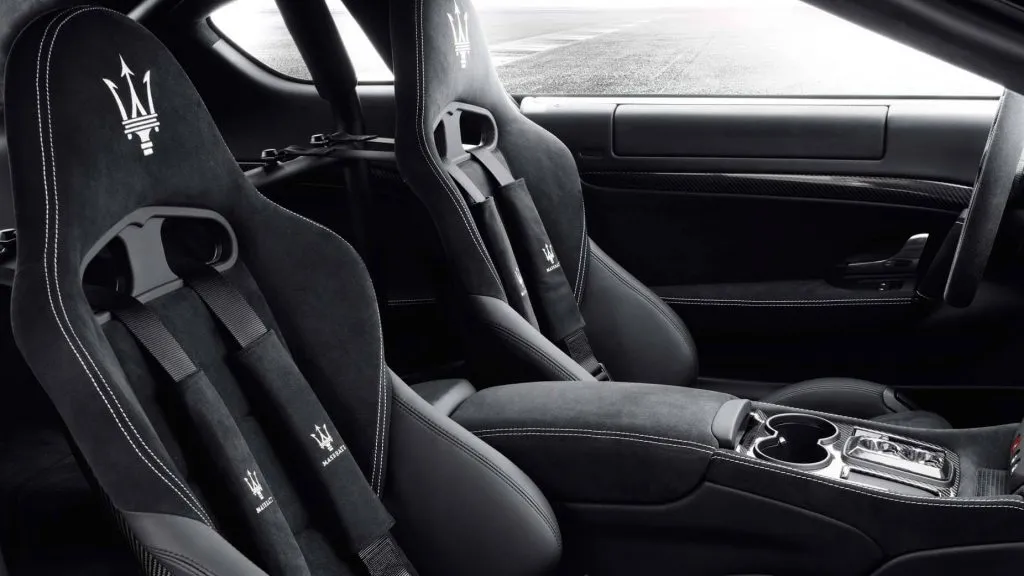 Other elements you'll find inside the cockpit of a Maserati Granturismo MC Stradale include a four-point harness for the passenger seats (optional), an Alcantara/carbon fiber steering wheel with aluminum paddles which control a six-speed automated manual gearbox.
The dashboard is dominated by a large display which can be configured to show different functions from navigation and audio to a variety of other car stats such as fuel consumption and tire pressure warnings.
Unfortunately, as with all Maserati's of this era the infotainment system leaves a bit to be desired, it is not the easiest to use and some of its functions are more complicated than they should be.
The Italian Exterior styling of the Stradale is quite striking. The Maserati Granturismo Mc Stradale's front end is unmistakably the product of Maserati design, with a sloping hood and swept-back headlights that give it an aggressive appearance. Largely similar to the previous Granturismo models, the Stradale hosts a few aerodynamic tweaks to the bodykit.
As you work your eyes down the body lines of the car the side profile reveals a low-slung, wide stance. The Maserati Granturismo MC Stradale's rear end is highlighted by the coupe body style and that large fixed spoiler lip at the top of the boot lid which gives this car an air of racing pedigree (pun intended).
The MC Stradale Diet Plan
The weight of the vehicle has been reduced by 243 lbs. compared with a standard GranTurismo. They did this by utilizing carbon ceramic brakes, as well as reducing soundproofing material, swapping out the regular seats for the MC12's carbon bucket seats, lighter wheels and exhaust system and adjustments to body components saving a further few lbs.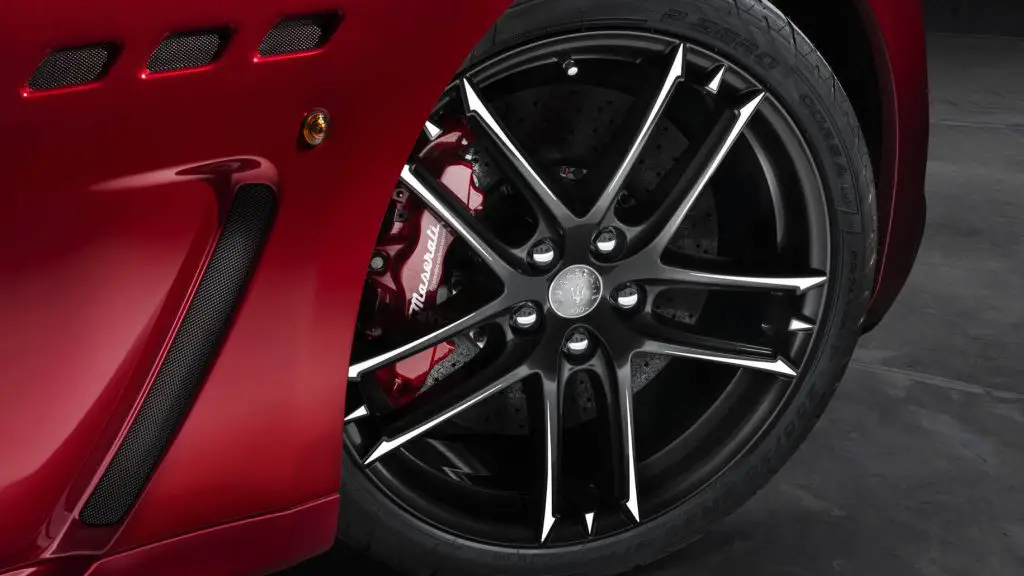 The On-road Driving feel
All of the elements we've discussed so far sound fantastic in words but what's most important, especially with a race inspired car is how it drives. The Maserati Granturismo Stradale is a very visceral experience. As soon as you get behind the wheel and press that throttle down, all of your senses are assaulted with an overwhelming sense of power.
The Maserati Granturismo MC Stradale is all about getting out there in any environment and delivering unbeatable performance and feel to whoever's in the driver seat or a passenger if they're game enough to join you. Whether you're attacking the urban roads on the way to work or out for a drive, the MC Stradale is sure to put a smile on your face.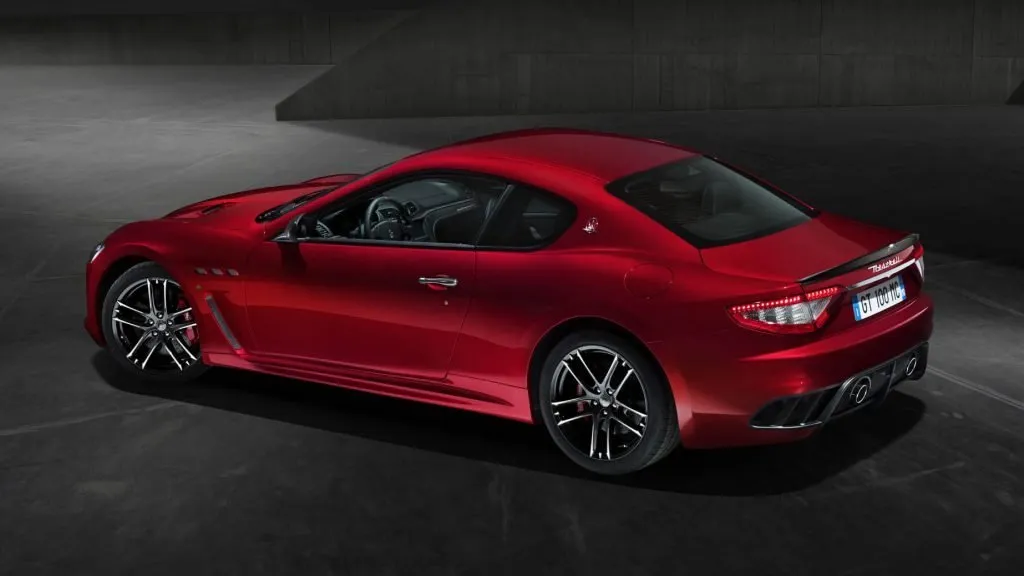 The sound from the V8 combined with the feel from the steering and suspension is just fantastic. Paired with the incredible power output, you get the feeling that the Maserati Granturismo MC Stradale is a very capable car that without a doubt can hit its top speed of 188 mph without any struggle, even though you'll most likely never get near 188 mph on public road's. Which is not a problem as the car is especially enjoyable at lower speeds, which is exactly what these types of cars are all about, which is the way they make you feel day to day.
The suspension has been tweaked for a more engaging driving experience. The springs are only slightly stiffer than the base models, but two other specifications were changed significantly. First was the wheel size which is now 255/35/20 in the front and 295/35/20 in the back. Second was with the sway bars which have considerably increased in stiffness to decrease body roll during aggressive cornering.
An Outdated Gearbox
As much as we love this car and just want to sit here and praise it, I always want to be honest. The one major factor that lets the Granturismo MC Stradale down is it's clunky, single clutch automated manual gearbox. The technology is a good idea, but it's the implementation that lets this car down. I think it's the fact that it's quite an old design and the engineers have not been able to match it with a properly modern effective transmission.
The car is so good, we couldn't help but think that Maserati should have taken more time in designing this component of their flagship V8 grand touring model. Sadly though, even if you take away all the other brilliant features from this car, you'll always be left desiring more when it comes to shift times, especially if you've experienced the more refined and precise shifting of a dual clutch transmission.
There's just no way that an automated manual gearbox can compete with the more modern and refined engineering of the dual clutch transmissions. But that being said, one redeeming feature is that it does in a unique way, add to the experience of the drive, when you're going full throttle, banging through the gears. It feels like the car is violently kicking you in the back reminding you who is boss.
To further your knowledge of the gearbox the MC Race Shift 6-speed robotized manual gearbox usually operates in an "auto" mode, but the driver can switch this to sport or race which affects the way it works. The gears change more quickly in 'race' mode (60 milliseconds).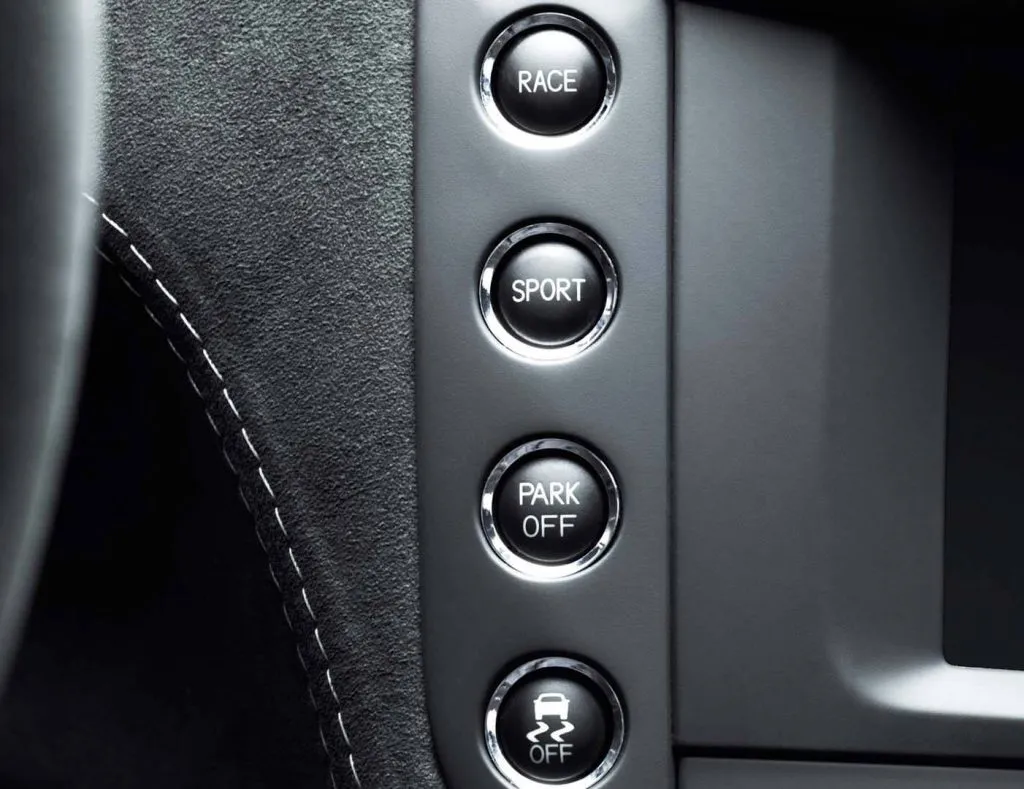 Race mode also makes a difference in the car's suspension as it tightens up, subsequently the sound is enhanced as the exhaust flaps open and traction control gives the driver a bit more slip. One very exciting fact about this MC Race Shift gearbox is that it shares some of it's components with the legendary Ferrari 599 GTO (a car that is very close to a second hand price of that magic $1,000,000 mark).
Never Exhausting, Always Inspiring
The sound emanating from its dual-exhaust system is intoxicating. It's a symphony to your ears when behind the wheel on these whether you're on winding roads or not. You'll find yourself looking for the perfect corner or free bit of road to rip through and downshift just so you can hear that glorious sound again and as I said before, this is the way these cars are supposed to make you feel and it's a feeling that can't be understated.
Larini Aftermarket Exhaust
Fortunately for me, I had the opportunity to experience a Maserati GranTurismo MC Stradale that was fitted with an aftermarket Larini x-pipe exhaust with sports cats. Larini is a company based in Italy that is well known for their racing exhaust systems. The sound from the Larini System was significantly different than what you would normally hear from the Ferrari based V8 Maserati engine.
The Larini exhaust system gives off an intoxicating growl, one that's deep and resonant in a way that makes it feel like you are experiencing your Maserati Granturismo MC Stradale more fully than ever before. The sound from this exhaust blows my mind and everyone else who has experienced it.
Maserati Granturismo MC Stradale Price
As expected, Maserati's are not cheap and the MC Stradale is no exception.  For a 2012 Maserati Granturismo MC Stradale, you'll be looking to spend around $160,000 and depending on options you can spend up to an extra $30,000.
You can find a Maserati Granturismo MC Stradale for sale at luxury dealerships across the country as second-hand examples as Maserati stopped producing the epic Italian beast. It has since been replaced with the Maserati GranTurismo MC, which is a more refined MC Stradale, as Maserati has 'listened' to its customer base. They opted for a full comfort seat interior, updated infotainment system and a few more bells and whistles.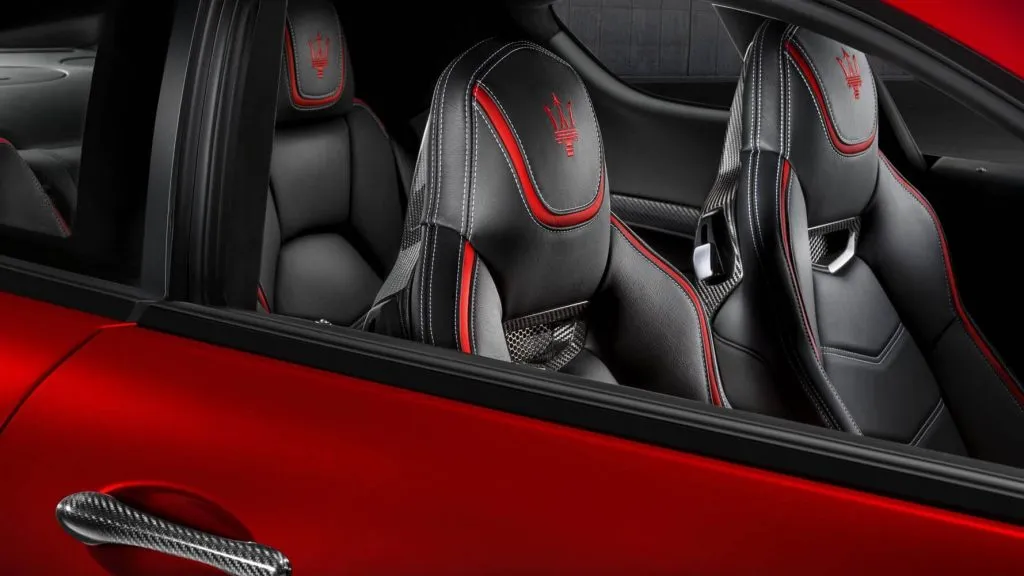 This makes the 2012 to 2016 Granturismo MC Stradale's quite a rare car as there were only a finite number produced. They only made approximately 500 between 2011 to 2013, which is a very small number hence enhancing the rarity of the MC Stradale.
It is believed that they were made in limited numbers to keep their Maserati Corse 'MC' division of Maserati more exclusive. Although I personally think they should allow customers to opt for this raw an exciting car. It definitely adds something exciting to Maserati's line up, especially considering how their current line-up of cars today leave's a lot to be desired.
I'm astounded that some may say that the recent Maserati Granturismo MC Stradale is a bit too raw or visceral, I disagree with them and think it's just what Maserati needs to stay alive in this age of hybrid electric vehicles. It has been said before that 'cars are more than appliances', so why not indulge in a car that has the power and visceral experience of driving something with raw pure bred Italian horsepower?
The Updated MC Stradale
The second generation of the Maserati MC Stradale was debuted at the 2013 Geneva Motor Show, using a 4.7 liter V8 engine with an output of 454 hp (10hp more than the previous model). Many people confused it for the first generation due to its similarities in power and top speed.
The updated model has subtle enhancements over the original, including a new carbon fiber hood and new 20 inch forged alloy wheels. However, one of the most significant differences is that it is able to seat 4 passengers rather than only 2.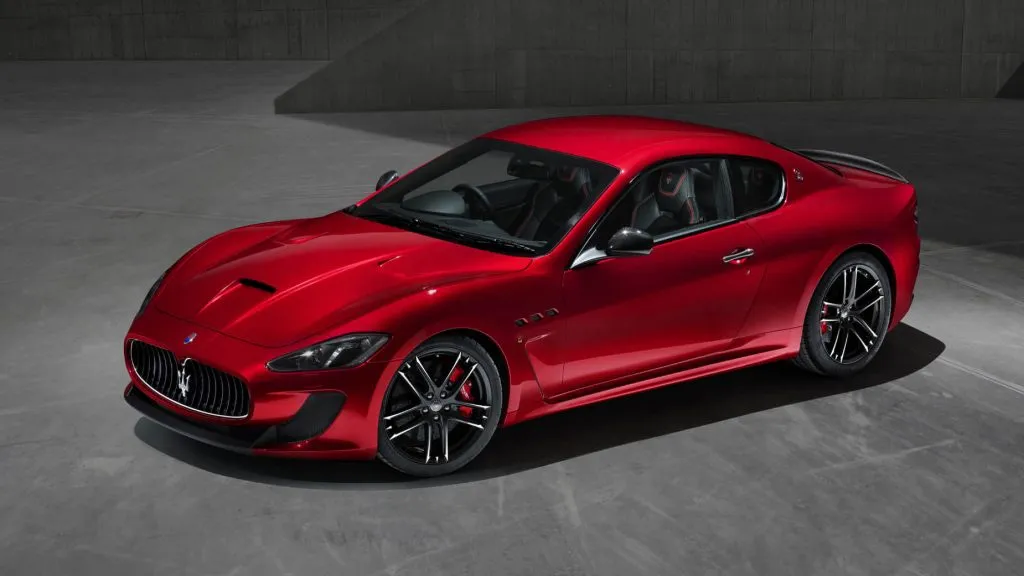 Both the 1st and 2nd generation GranTurismo MC Stradale's were built because Maserati customers wanted a road going race car version of the GranTurismo. As a direct result of this the MC Stradale was built drawing inspiration from the GT4, GTD and Trofeo race cars and in my opinion they didn't disappoint.
The Future of MC for Maserati
Unquestionably, Maserati has definitely taken leaps and bounds with its new MC20 which it has unveiled. The Maserati MC20 injects much needed fresh air to the Maserati brand and giving them a new lease on life.
The MC20 is a symbol of the quickening time in which we live today and with its new design it's ready for this future. I'm excited to see where this car takes Maserati and what new models and innovations are introduced to the line up. Will we finally see a Maserati Alfieri?
In Conclusion
All in all, the Maserati Granturismo MC Stradale is an excellent car. It's not for everyone, but if you're looking to get in a new to you Maserati, the MC Stradale is a great choice! If you feel it's a bit lacking in the sound department from the factory, there's plenty of exhaust options including the Larini that I've mentioned in this review.
Unfortunately, the US doesn't offer this model, it only comes with all of the benefits American buyers would want according to Maserati, such as rear seats and normal seatbelts with no option of race harnesses.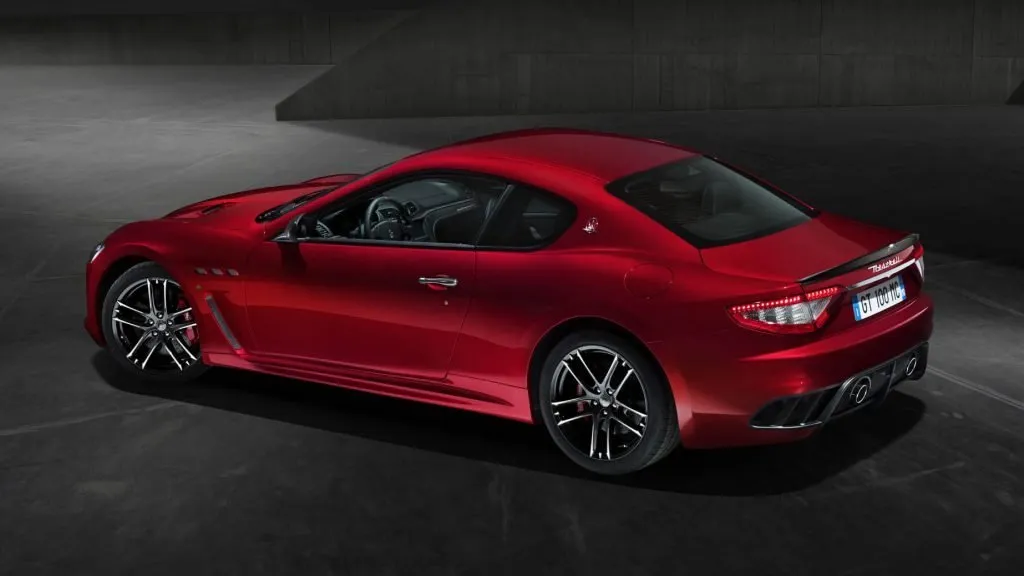 However, we do have the MC format which is slightly more refined than the Stradale but as close as we can get to the perfection known as the MC Stradale. Dealers do sometimes disguise these MC cars as MC Stradale's but don't be fooled, it's not quite the same as a genuine MC Stradale. You'll be well equipped now to spot the differences now you've made it to the end of this review.
The Maserati Granturismo MC Stradale is not the fastest car you can buy for its price, but it's gorgeous engine and unrivaled sound make up for that. This is one of my favorite cars of all time, sitting very close to the Maserati GranSport MC Victory.
MC Related Articles