The Maserati Kubang is a concept car that has been designed for the drivers who want to stand out. Initially in 2003 at the Detroit Motor Show, Maserati toyed with the idea of introducing an SUV to their line up but it wasn't until 2011 they felt the time was nearing for it to gain serious traction.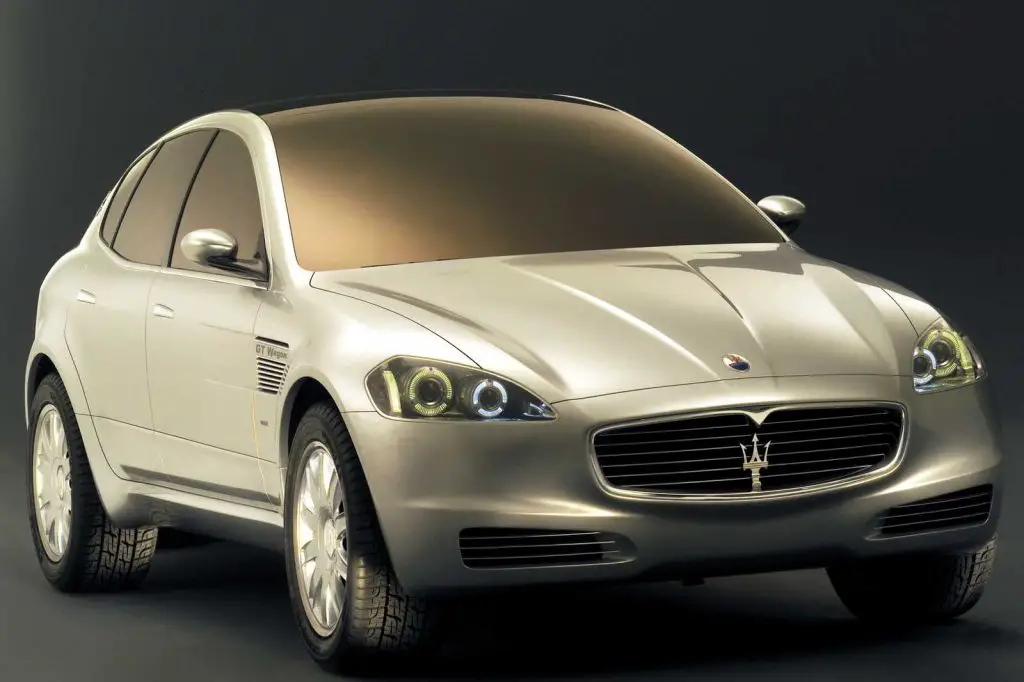 It was a wildly different offering from what Maserati had in their 2011 model offering at the time. It features an expressive design and high performance in terms of energy efficiency, speed and responsiveness. This article will focus on the design of this vehicle as well as everything that it was hyped up to be before it was finally release as in 2016 under its production name, the Maserati Levante.
Where it all Started for the Maserati Kubang
Maserati initially unveiled to the world it's SUV concept in 2011 at the Frankfurt Motor show which is hosted annually in Germany. The Maserati Kubang's design took a markedly different approach than the more traditional looking Quattroporte and GranTurismo models that Maserati was known for. For one, it had an expressive design with four doors as well as taking on an SUV format which is unique to this car only.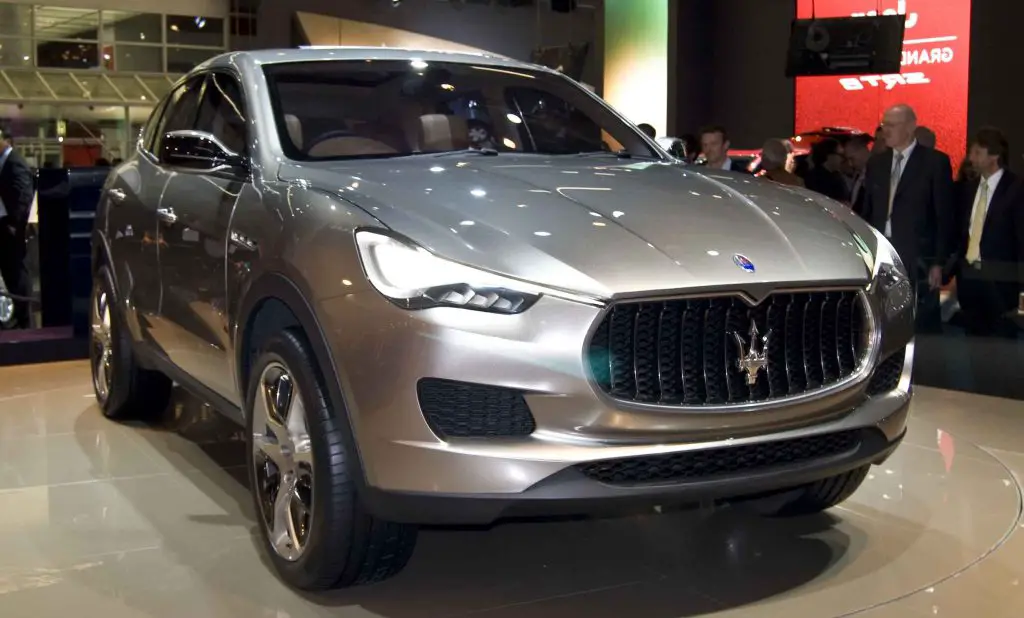 This is not an area Maserati has ventured into previously. Since the manufacturer's inception into the motoring world on December 1st, 1914 the brand was purely focused on innovating a blend of performance road and race cars.
Performance Speculation
Many speculated on the performance figures for the Maserati Kubang concept, with many predicting a Ferrari like engine and power.
However, the numbers were not revealed in Kubang's debut at the Frankfurt Motor Show. Maserati is focused on developing a car that provides an authentic Italian experience for drivers with superior performance while maintaining all of its history and heritage intact.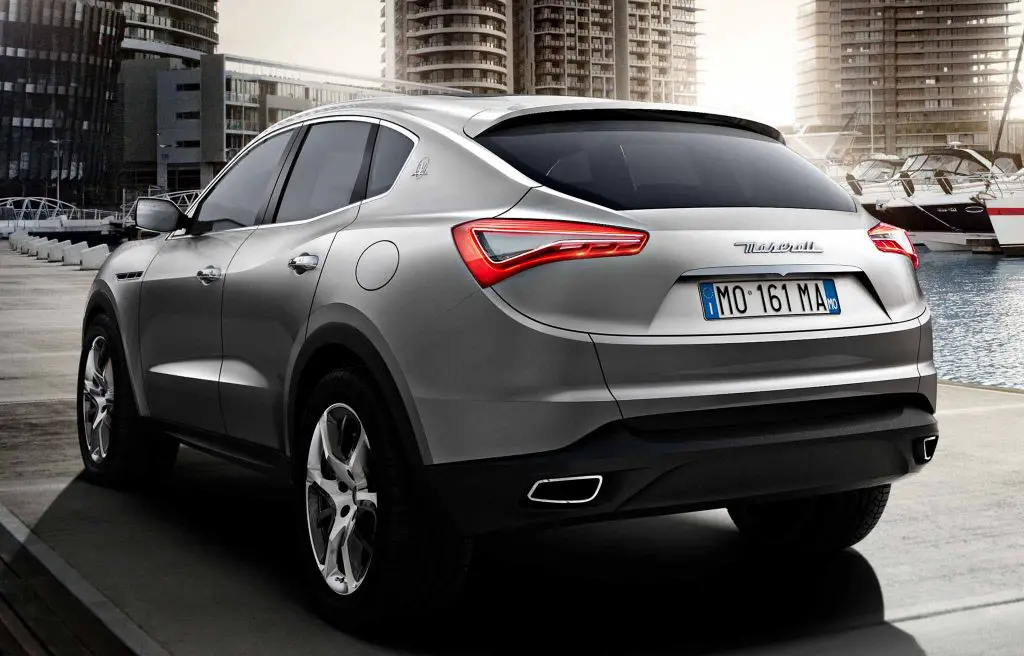 Although it's always fair to speculate with Maserati, that there will be a range of trims that customers can spec, from the luxurious base models all the way up to a potentially exciting high-powered variant. As around 2011 the motoring world was just beginning to enjoy the 2011 Maserati GranTurismo MC Stradale releasing and all the joy and excitement that race car for the road brought with it for the brand.
Why the Kubang Concept Exists
The Maserati Kubang was Maserati forward thinking and predicting the market way back in 2003 and 2011 before other luxury brands were deeply invested into producing SUV's. It's no secret that brands in the world need to make profit and the best way to do this is to appeal to a larger market and make their usually expensive offerings more accessible to a larger audience.
The Maserati Kubang is a car that appeals to those who want the power, performance and style of a Maserati but need room for their friends or family, as seen in many luxury SUV's of today. A few years ago, if you were wanting an SUV with Italian styling and eagerness then your options were limited; now there are more options than ever before.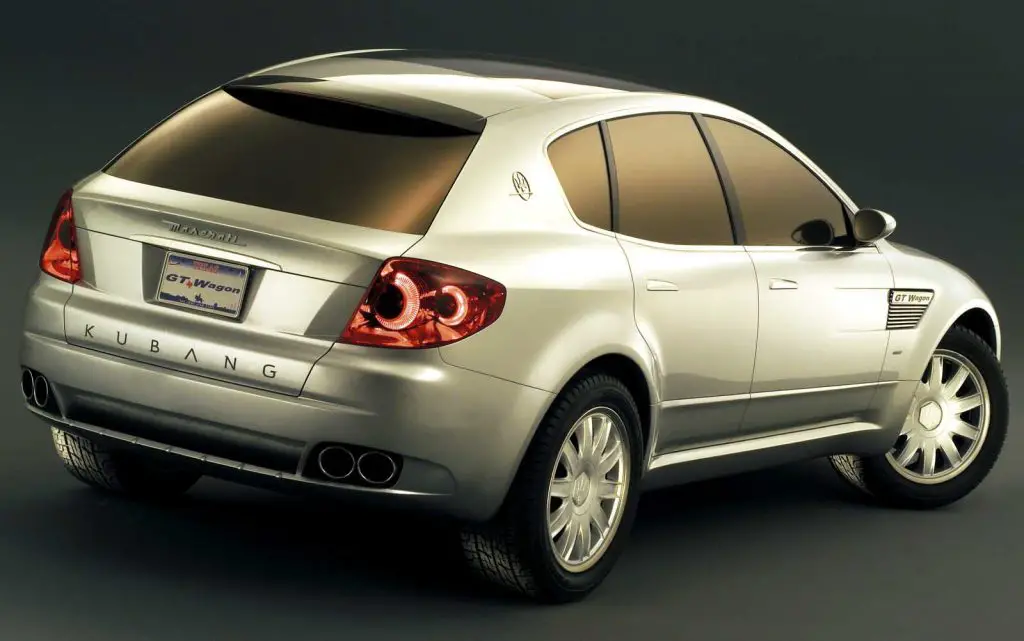 If we fast forward to present day, Maserati set a trend in the Italian SUV market as Alfa Romeo is now producing their Alfa Romeo Stelvio and even Lamborghini is now producing an SUV, that goes by the name Lamborghini Urus.
These brands all essentially followed in Maserati's footsteps with the Kubang to produce a luxury SUV that embodies the style and performance of Italy.
The Kubang served its purpose and provided a lot of hype and uncertainty about the Maserati brand. This resulted in the Levante providing Maserati with around half of its sales in 2017 which is an impressive feat for such a new car.
Maserati Kubang Provided a Strong Foundation
There's no doubt that the Maserati Kubang concept was a success. Providing a strong foundation to launch the Maserati Levante into the world. The sales figures speak for themselves although in more recent year the sales have been declining.
With every hardship that this brand faces they always come back fighting with an appropriate answer. The Levante is a testament to that and is the perfect vehicle to keep Maserati in business, whilst allowing them to offer even more exciting cars in their line-up.
That's not to say that Maserati has neglected the Levante, on the contrary they've been making it even more appealing. The Levante now comes in a vast number of trims which include the Levante GTS and Levante Trofeo models.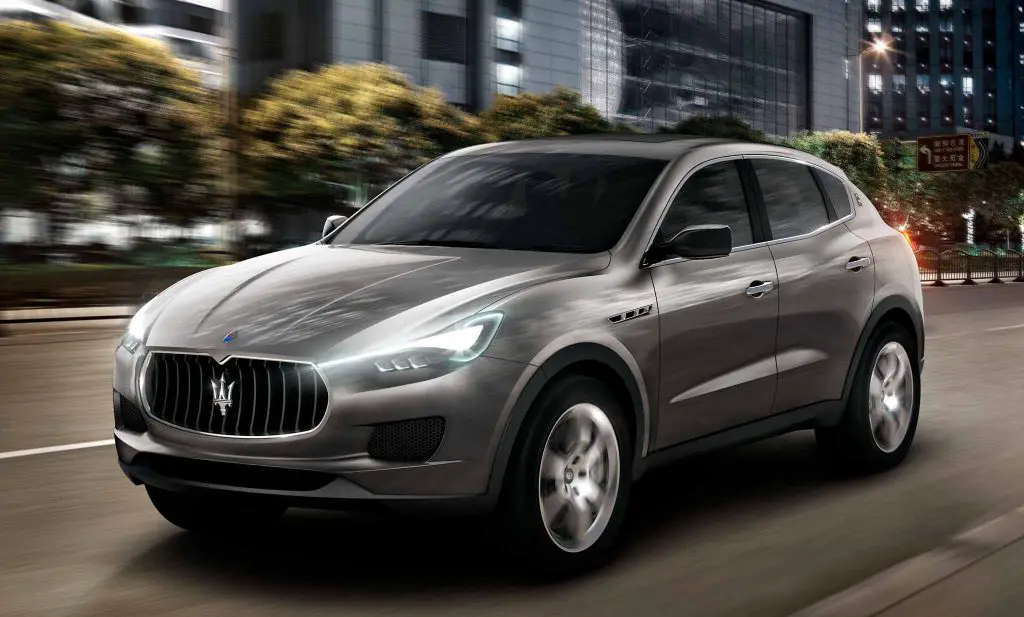 The upon the Maserati Levante GTS release in 2018, it boasted a phenomenal 550hp from its V8 engine, which is impressive for such a luxury SUV. Then to improve beyond this the Maserati Levante Trofeo was introduced with even more power at 580hp.
With most Maserati's they usually are a tiny bit behind with technology but the Levante is easily within reaching distance of other well respected brands and their SUV's. The Mercedes G63 AMG being one of them and is only 5hp more powerful than the Levante Trofeo. With an identical 0 to 60 time between both cars it's potentially a very tempting proposition to move from the precision German machine to the beautifully sculpted and Italian refined Levante Trofeo.
In Conclusion
In Conclusion, the Maserati Kubang has come a long way since its initial concept in 2011. It's been redesigned and rebranded as the Levante with better performance and luxurious features to keep it as one of the top luxury SUVs on the market for years to come.
We believe this is the perfect offering to round off the Maserati line up. I'm more than certain that Maserati will keep innovating and making luxury SUVs that will continue to be desirable for years and decades to come.
The Italians have always been masters in their craftsmanship with cars and anything they do in the automotive and fashion worlds. It's a passion for them which they've taken to levels that are unsurpassed by many other brands. We're excited to see where Maserati takes their brand in the future with more concepts like the Maserati Kubang as the Masters of Modena are truly passionate about producing some of the most desirable cars in the world.