What is MC in Maserati (answered) with list of the best MC Maserati's
When we take an overview of the Maserati production line, some models will be lucky enough to have a couple of extra letters after their name. So what is MC in Maserati? To state it simply: it is a driving concept, a design programme to enhance their luxury models into the realms of racing cars. MC or 'Maserati Corse' (which is Italian for racing) began as a production car back in 2006.
For general road cars this initiated by converting a Gransport into the MC Victory and later in 2008 the two-door GranTurismo was designed and built so that it could race in the FIA GT4 European Cup. But it would be in the following year that this design concept would spill into car dealerships all over the world, albeit, in very limited amounts and would continue until today.
GranTurismo MC
It was in 2009 that the upgraded GranTurismo S first appeared as the GranTurismo MC. Though the V8 engine remained the same, they re-tuned it so that horsepower increased to 444hp from the already substantial Granturismo S horsepower at 434hp, as well as keeping the same 6-speed automated manual gearbox.
They were able to reduce the overall weight to roughly 3,000lb which enabled the top speed to increase from 183 mph to 186 mph. This variation of the model would only be available for a year (2009 – 2010) as Maserati would further upgrade the MC models and offer more varieties, as well.
GranTurismo MC Sport Line
Considered to be the more "sportier" version of the GranTurismo, this model was given more carbon fibre spoilers, on the front and back, plus a handful of other exterior and interior carbon features. To enhance the sport line, wider, 20 inch wheels, with stiffer springs and shock absorbers were included on this model. It sat half an inch lower than the GranTurismo. This line of vehicles were available from 2012 – 2019.
GranTurismo MC Stradale
In 2010, at the Paris Motor Show, an upgraded model of the GranTurismo was unveiled, the MC Stradale. Though still using the power of the existing V8 Maserati engine, they were able to make it a faster car by improving the aerodynamics, downforce and extra vents for cooling for the engine as well as carbon ceramic brakes. They were able to shave another 242 lbs from its weight which all added up to another extra 2 mph, with a new max speed of 188 mph. The gearbox is now "race ready" as they fitted some of the technology from the Ferrari 599 GTO.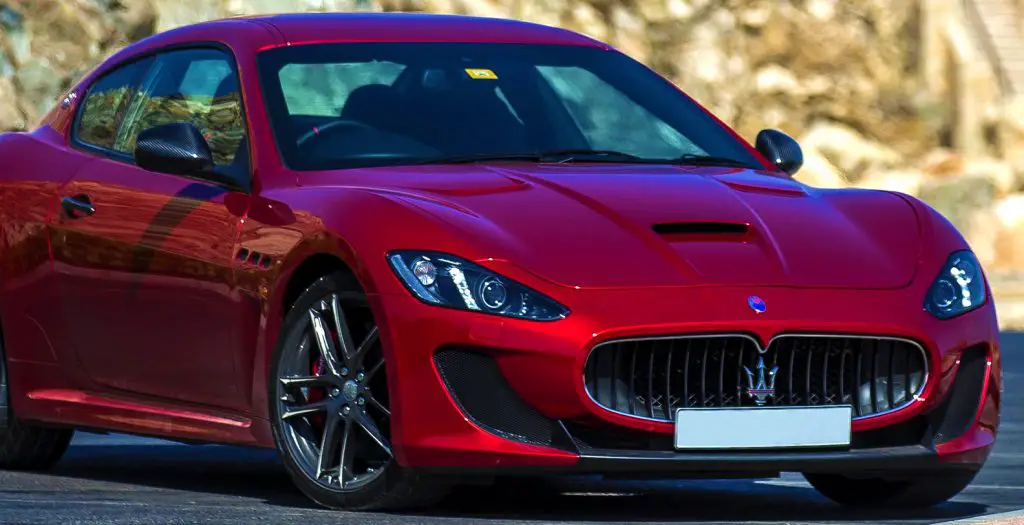 The MC 'Race Shift' 6-speed robotised manual gearbox can be left in 'auto' mode though the driver can select 'sport' or 'race' which improves gear change to just 60 milliseconds. In this mode the more responsive gearbox has an improved affect on gearbox operations, suspension and traction control. Not only was this gearbox included as part of the MC Stradale package, it was also offered in the MC line of cars, as the MC Shift gearbox, which gave those cars an extra raw edge to the driving experience, without going to the extreme of the Stradale.
The demand for this MC Stradale design came from the car owners themselves. They wanted a close replica of the GT4 racing car that Maserati was racing at the time.
But Maserati would keep production down to a limited amount only for the special version which was equipped with two carbon fibre bucket racing seats from the Maserati MC12 and no rear seats. Between 2011 – 2013, there were a total of 497 models made and selectively shipped around Europe, Asia and other parts of the world.
Production continued but unfortunately most of the MC Stradale's were optioned with the comfier and more road useable standard seats you can find in the other Granturismo models, this obviously takes away from the race car experience but with the benefit of taking two extra passengers in the rear.
GranCabrio MC
It would be inevitable that Maserati would release a convertible version of the successful GranTurismo model and it would not take long before there was a Maserati Corse edition. The first convertible was unveiled at the 2009 Frankfurt Motor Show and the four-seater model followed along the same lines of progression as the hard top GranTurismo. It would be followed up by a better performing Sport model which would also be upgraded to the MC in 2012.
With the same V8 engine, this would have higher levels of performance that would enable its top speed to reach 180 mph and make 0-60 in 4.8 seconds.
Gransport MC Victory
The car that arguably started it all for the Maserati Corse design programme is the Gransport MC Victory. This was the real first road going MC car that was accessible to the public. Unlike the extremely expensive MC12 which came before the MC Victory that had an retail price of US $1.5 million. With only 180 examples produced in 2006 it's quite a special car.
With it's glorious V8 engine pumping out 396hp and 333lbft of torque it propels from 0 – 60mph in just 4.8 seconds. With a few special design elements including the same Carbon Bucket seats used in the legendary Maserati MC12.
MC12
From 2004 to 2005 Maserati produced the MC12. A very exclusive hypercar from back in the day. This car was essentially based off the Ferrari Enzo with a total of 50 being produced. Unlike any road car Maserati has produced before the V12 was pushing out 621hp and 481lb ft of torque. This allowed the MC12 to accelerate from 0 – 60mph in just 3.8 seconds, which back in 2004/2005 was lightening quick.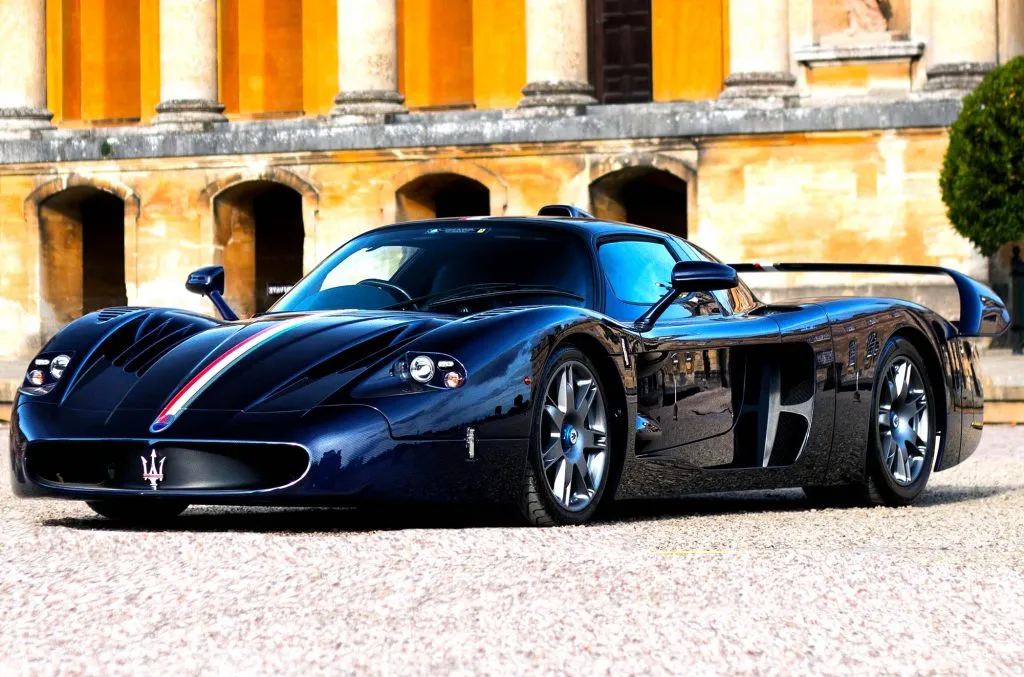 There's a whole bunch of special and unique components which make up this exclusive car, which I will discuss in detail in another article. To further improve on the already brilliant MC12, Maserati made an MC12 Corse which took the car to a whole new level, although this was not intended for street use, which unfortunately means it's not something you'll likely ever see on the street.
MC20
But if all of the above is not enough for you, then try waiting until 2022 when they will release their supercar – Maserati Corse 2020. Though only having a V6 3 liter engine, its twin turbochargers help to raise the torque to 621 horsepower and give it a top speed of 202 mph. The acceleration is off the charts as it hits 0-60 in under 2.8 seconds.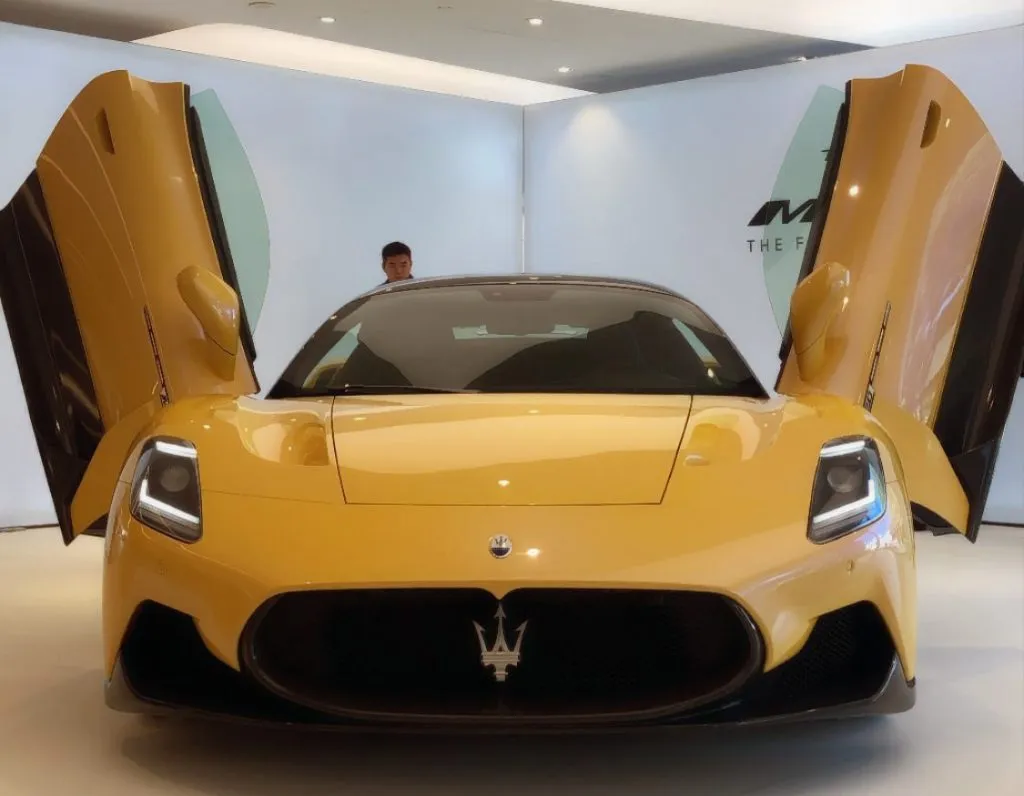 While the MC12 predecessor could be purchased on release for around US $1.5 million, the MC20 starting price comes in at a more reasonable US $210,000, plus options on top. Not a bad proposition considering the former supercar Maserati released.
In Conclusion
Now we understand the meaning of what is MC in Maserati, it's quite clear there's a vast array of amazing MC cars that Maserati has made from 2004 to current day. They're all special in their own unique way and as you would expect, the prices are slightly higher than the base models they are built from.
If you're looking for a truly raw and exhilarating experience in a Maserati, any of the cars mentioned on this list will check that box. The only limitation to our enjoyment of these cars can sometimes be budget as these are fairly rare and special the price is surely due to increase, especially on the more sought after and lower production models.