The Brutal Devil 16 Hypercar – Everything You Need to Know
In a world where ordinary supercars or hypercars just aren't enough for you, the mad scientists over at Devel have created a devilishly insane hypercar with out of this world performance boasting figures you've never heard of before.
The Devil 16 is a prototype hypercar claimed to have an engine that produces 5,007 HP, accelerates from 0-60mph in 1.7 seconds, and reaches 348 mph (560 km/h). The car development activity seems to have increased in 2021/22, and it looks like a full launch is imminent.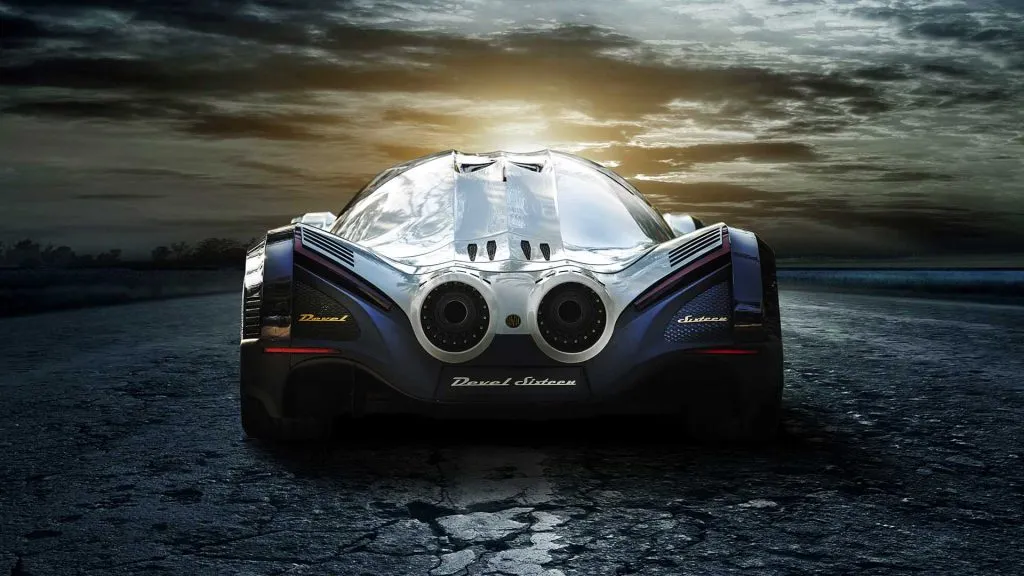 Whether it's their six-wheel-drive SUV, which achieves a 0-60 mph acceleration of 5.7 seconds, or the mighty Devil 16 hypercar, which will be imminent, Devel Motors is certainly not scared of pushing the boundaries.
The History of The Devil 16
First off, the correct way of spelling the name is "Devel 16" but considering the devilish nature of this demonic Hypercar, we'll stick with Devil 16 in this article for dramatic effect considering how outrageous the car is. The Devil 16 was first launched as a rough concept car by the Al Attar Brothers of Devel Motors in the UAE.
At the time, the developers stated that it would be the fastest, most potent hypercar globally. Until 2018 there was little visible progress, and most commentators wrote it off as an unachievable boast.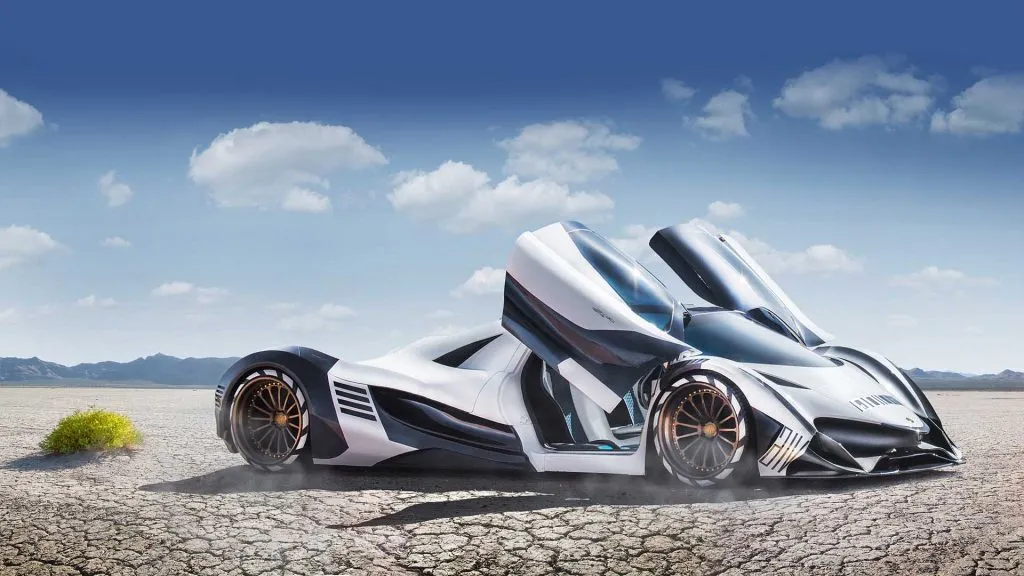 Since 2018, however, the development of the car has been seen in Dubai and various parts of Italy.
Supercar Blondie, the well-known Youtuber, got to drive a pre-production version in 2018 and was delighted with the product's development stage.
In 2022 Devel released a video of the production version (claimed by Devel) being tested on a track and public roads.
Despite delays, it looks that this project may finally be reaching fruition.
What Is the Devil 16?
The Devil 16 is a prototype hypercar developed in the United Arab Emirates by the Al Attar Brothers of Devel Motors.
When manufacturing starts, the Devil 16 will be the fastest, most powerful car globally.
When Devel first announced the project, many people treated it with disdain, claiming that the projected power and performance levels were not achievable.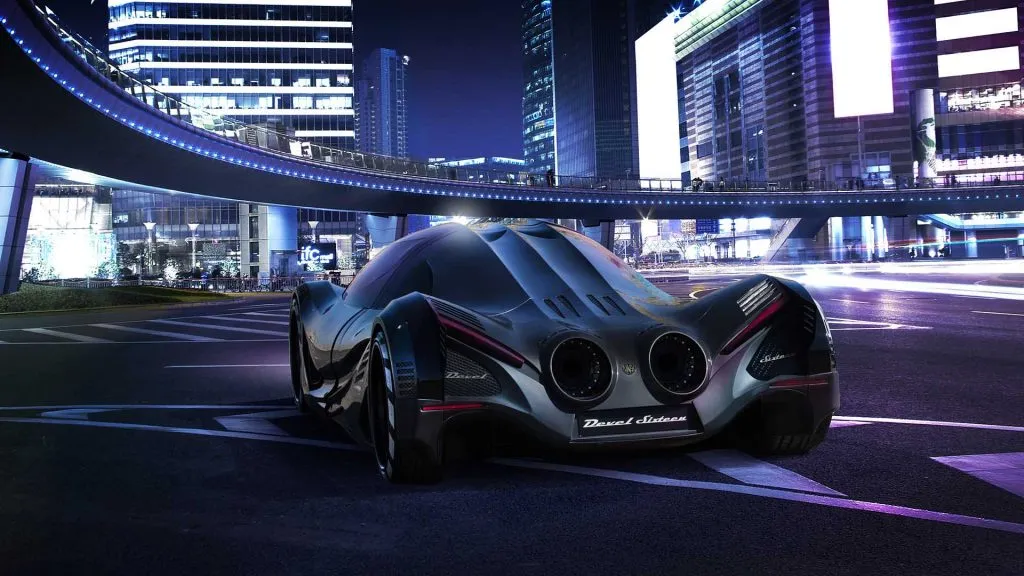 The dissenters were silenced after the car first ran on the dynamometer, where it recorded a horsepower of 4515 hp at 6,000 RPM. They could not test it for a higher rpm because the dynamometer could not hold any more power over 4515 hp.
The second attempt on a different dynamometer that could handle larger horsepower engines produced 5,007 HP and 6,900 rpm. So without a doubt the Devil 16 hp is not to be laughed at with such a gigantic number of 5,007 hp being produced at the wheels.
The projected performance of the Devil 16 specs at a glance are as follows:
Top Speed          348 mph (560 km/h)
0-60 mph           1.8 seconds
0-100 mph         2.2 seconds
0-310 mph         Under 50 seconds
The Devil 16 engine is targeted to produce 5,007 horsepower at 6,900 rpm and a massive 3,519 Ft-Lbs (4,711 nm) of torque @6,600rpm.
Surprisingly for many, there's more competitors that enter the discussion other than Devil 16 vs Bugatti. The Devil 16's main competition is as follows:
Koenigsegg Jesko Absolut Pagani.
SSC Tuatara.
Bugatti Chiron SuperSport 300.
| | | | | |
| --- | --- | --- | --- | --- |
| Dimension | Devil 16 | Koenigsegg Jesko Absolut | SSC Tuatara | Bugatti Chiron SuperSport 300 |
| Length | Not published | 181.5 in | 174.41 in | 189.0 in |
| Width | Not published | 79.9 in | 78.39 in | 80.0 in |
| Height | Not published | 47.6 in | 42.99 in | 48.0 in |
The Devil 16 supercar has a high-strength Carbon fiber body with an active rear wing that deploys at different heights depending on the car's speed.
Multiple air intakes provide downforce to "stick" the vehicle to the road and keep the components cool.
The Devil 16 will be manufactured in Texas, North America, and although it is not a limited-edition car, they will only produce seven vehicles annually.
What Is the Devil 16 Like to Drive?
The ignition key is inserted into a slot in the center console; turn it a quarter-turn clockwise, and press the starter button, which produces a deep throaty rumble, unlike any other car's sound.
Pressing the throttle produces an aggressive roar more akin to a world war fighter aircraft than a 21st-century car.
No wing mirrors ruin the sleek lines; instead, a rear-mounted camera sends a live video feed to a centrally mounted screen.
Fuel consumption is irrelevant at this price and performance point; however, the following fuel consumption figures are provided for the Devil 16 and its competitors.
| | |
| --- | --- |
| Car | MPG |
| Devil 16 | Not published |
| Koenigsegg Jesko Absolut | Town 11 MPG, Highway 18 MPG |
| SSC Tuatara | Not published |
| Bugatti Chiron SuperSport 300 | Town 10 MPG, Highway 15 MPG |
Only two of the three Devil 16 models will be road legal, with the 5,007 HP version being reserved for track days only.
The Devil 16 Interior
A press of the door latch button sees the scissor doors open upward and pivot on hinges at the front of the door, behind the fender, and on the roof.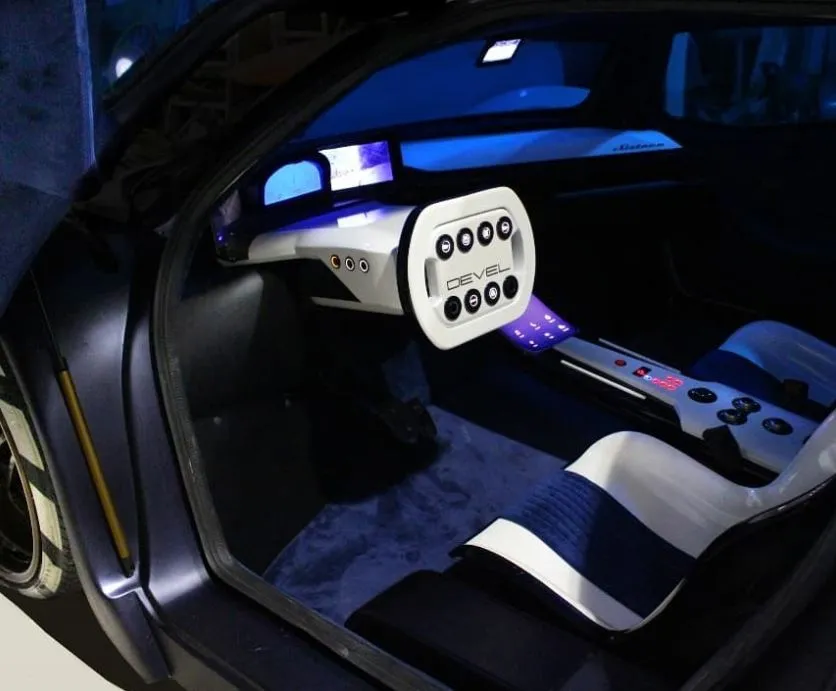 The most striking visual component in the Devil 16 interior is the novel steering wheel with eight prominent control buttons spread evenly across the wheel.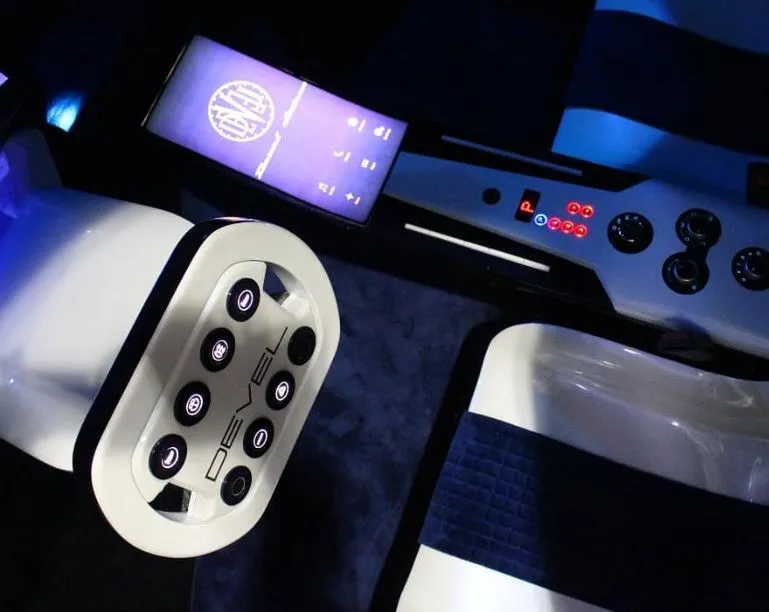 The center console includes a large touch screen which provides access to all the vehicles accessories.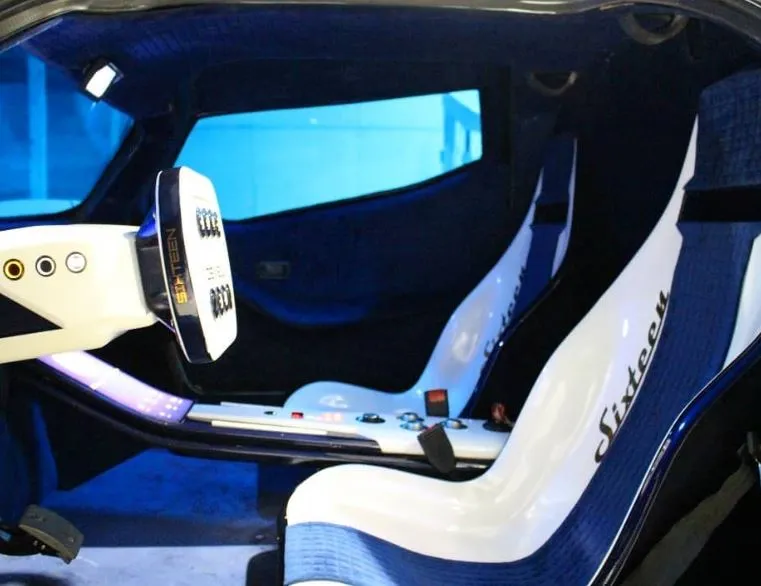 The seats are carbon shells and are mounted flat on the floor.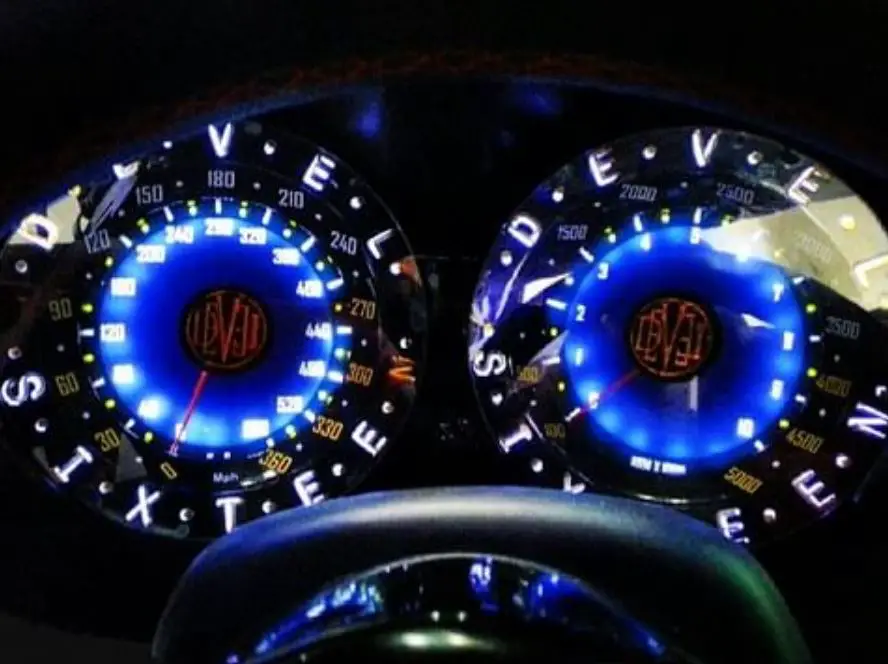 Unlike some of its competitors, the cabin is roomy and easily seats two large adults.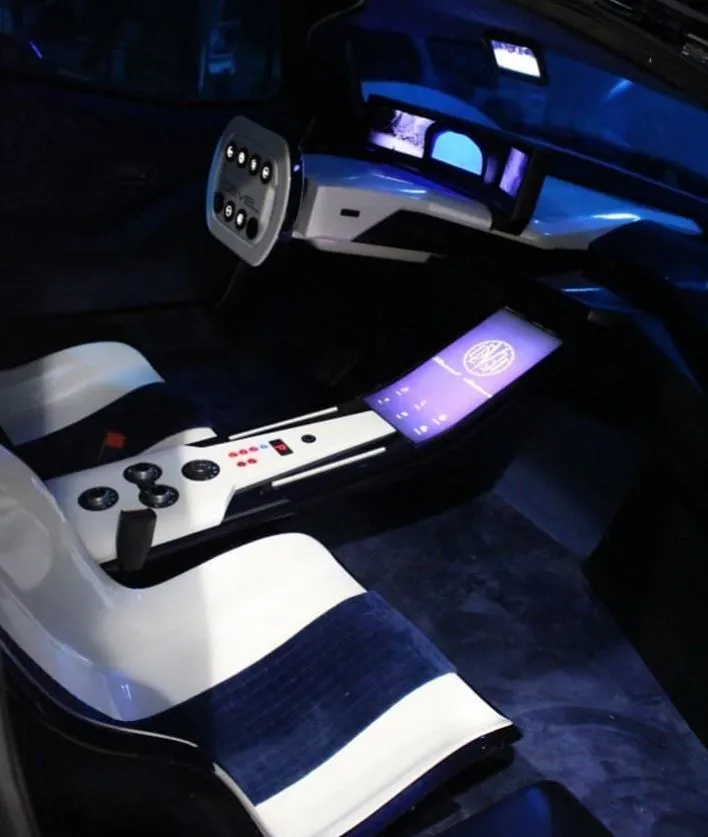 The intent behind the high-quality materials is to convey the impression of luxury and fine finishes similar to a Roll Royce.
The Devil 16 Engine
The Devil 16 has an engine capable of producing over 2.5 times more horsepower than its nearest competitor.
Aerodynamic Drag (a.k.a. Wind Resistance) is the most critical factor to overcome to reach speeds above 100mph. The horsepower required to increase the speed between 150 and 300 would need to be raised by eight.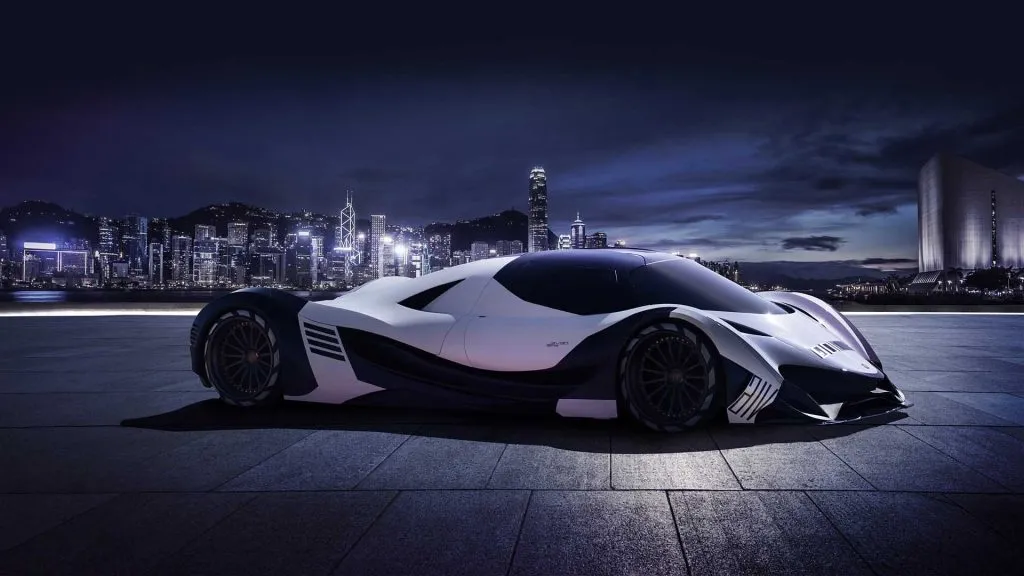 Once the speed increases over 300 mph, 650 horsepower is required for every 10 mph increase in maximum speed. These figures assume the drag coefficient and vehicle weight remain the same.
The engine, crankshaft, & camshaft are extracted from a single-piece high-strength stainless steel/aluminum block.
To achieve this level of horsepower, the Devil 16 engine is
12.3 Liter V16 engine.
81mm Quad Turbo.
32 Titanium Valves.
16 high-performance Titanium pistons.
2 valves per cylinder
Sixteen Cylinder One Billet Block.
Devel Sixteen Cylinder Heads.
One Billet Cam Shaft.
Single Crank Shaft.
| | | | | |
| --- | --- | --- | --- | --- |
| Model | Engine | 0-60 mph time | Top Speed | HP |
| Devel 16 | V8 | NP | Not published | 2,000 |
| Devel 16 | 12.3 Liter V16 | 1.8 | 348 mph (560 km/h) | 5,000 |
| Koenigsegg Jesko Absolut | 5,0 Liter V8 | 2.6 | 330 mph (531 km/h) | 1,600 |
| SSC Tuatara | 5.9-litre V8 | 2.5 | 316 mph (508 km/h) | 1,750 |
| Bugatti Chiron SuperSport 300 | 8.0 liter V16 | 2.3 | 304 mph (490 km/h | 1,577 |
What Will You Pay For A Devil 16?
The table below includes the estimated price of the 2022 versions of the Devil 16 and its closest competitors.
| | | |
| --- | --- | --- |
| Model | Year | New Price (Est) |
| Devel 16 V8 2,000 HP | 2022 | $1.6 million |
| Devel 16 V8 3,000 HP | 2022 | $1.8 million |
| Devel 16 V16 5,007 HP | 2022 | $2.2 million |
| Koenigsegg Jesko Absolut | 2022 | $3 million |
| SSC Tuatara | 2022 | $2 million |
| Bugatti Chiron Super Sport | 2022 | $3,987,000 – $4,715,000 |
The development of the Devil 16 has been ongoing since the first concept launch in 2008. While there are still some naysayers who don't believe it will ever make it into series production, there have been some positive developments in the last 18 months.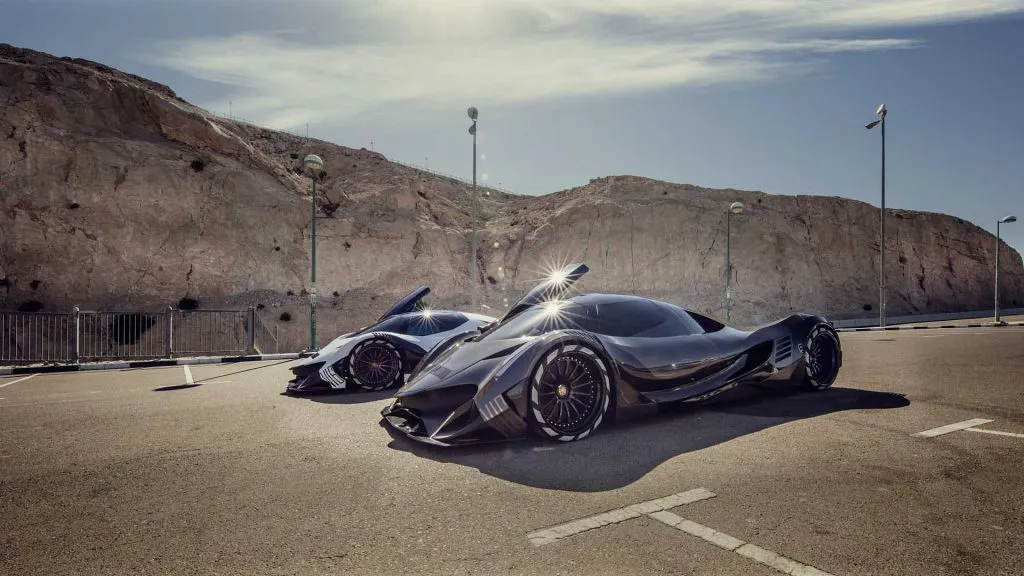 In January and February 2022, Devel posted videos showing the Devil 16 on both public roads and a test track in Italy. Devel claimed that it was a fully homologated production car being tested.
Most petrol heads hope that the claims are accurate and the Devil 16 will be able to perform at the levels claimed by the Al Attar Brothers.
Our Verdict on the Devil 16
There has been a surge of sightings and even videos posted by Devel Motors referencing the fact that dynamometer tests have vindicated the Devil 16 engine's development, proving that it can produce the stated 5,007HP.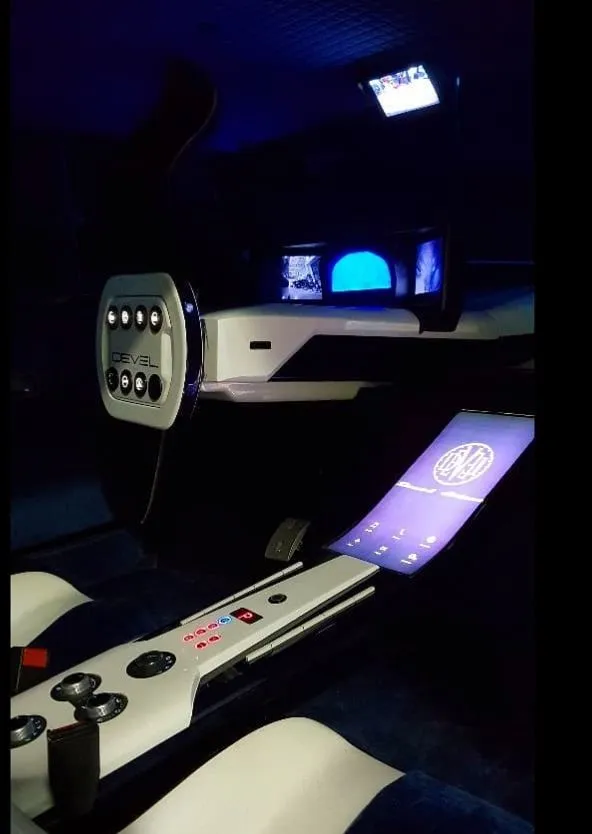 If and when this car enters the showroom, it will represent a giant leap forward in motoring technology and push the limits beyond previously judged impossible levels. If the Devil 16 does live up to its designer's promises, it will be the fastest, most potent series production car globally.