Maserati and Aston Martin are two names synonymous with luxury and racing vehicles the world over. While both brands continue to wow car enthusiasts with sleek designs and astounding performance, it is their association with some of the most iconic cars in automotive history that has forever earned them a place in our hearts. But which is better?
Okay, we won't lie to you; it was extremely tough to make a verdict on Aston Martin vs Maserati here. The truth is that both manufacturers have made and still make-great cars and the best brand for any given person will be different depending on their tastes.
But that doesn't mean we can't compare the two!
Of course, vehicle brands are sprawling, vague things that can be hard to compare, especially when they have the long histories of these two brands. We can directly compare moments in time, but both brands have had their ups and downs. With that in mind, we've assembled a veritable fantasy garage of Maserati vs Aston Martin cars to compare.
A Bit of History
If you're reading this post, it's a safe bet that you are very familiar with the history of at least one of these iconic brands, but maybe not both. Given that both Aston Martin and Maserati are manufacturers steeped in a decorated history of amazing machines, we thought it best to provide a little primer on them before we dive into the comparisons.
We're not going to dwell too long here, so, if this tidbit piques your interest, we can definitely recommend a deep dive into the history of these two automotive legends and the great cars they brought into the world over the years.
Aston Martin
For many, Aston Martin is best known as the car of fictional spy, James Bond, but there is so much more to this British manufacturer than its cinematic appearances.
Founded in 1913 by Lionel Martin and Robert Bamford, the company would have a few false starts due to the outbreak of World Wars I and II. Aston Martin would be saved from financial disaster a number of times, but through it all, managed to produce cars that would go on to be regarded as British cultural icons.
Aston Martin has collected several accolades over the years, from "best designed" awards to podium finishes at 24 Hours of Le Mans, and has earned itself a place in the hearts of car enthusiasts the world over.
Maserati
Maserati doesn't have quite the cultural impact that Aston Martin does, owed largely to the fact that it doesn't have any iconic movie appearances, and because there is more competition in Italy than in Britain.
Founded in 1914 by the Maserati brothers-Alfieri, Bindo, Carlo, Ettore, and Ernesto-Maserati would get into the racing game in 1926, winning the Targo Florio that same year with Alfieri Maserati at the wheel. Their racing successes would continue even through a change of ownership and the fierce competition of German automotive giants, Auto Union and Mercedes.
Maserati has gone through several ownership changes since those early years, being taken over by Citroen in the 1960s, and FIAT in the 1990s. It would soon be bought by Ferrari, who would go on to split Maserati off, allowing it to partner with FIAT once more in 2005.
Maserati continues to turn heads, winning several awards as recently as 2021.
Aston Martin vs Maserati Reliability
It's a peculiarity of the luxury car market that these expensive pinnacles of engineering are often thought of as unreliable. And, in keeping with this reputation, both Maserati and Aston Martin have a reputation for being less than bulletproof.
This reputation is largely down to the bespoke nature of these cars. While cheaper, mass-produced cars can be very reliable, they are all the same. That's just an unavoidable aspect of mass production. And not just the same as other cars of that model, but other cars from other lines. Some models of Skoda and Volkswagen, for example, are near-identical.
Maserati and Aston Martin generally don't share their production runs with other vehicles, however. When you are paying six figures for your vehicle, you're more likely to ask for a few custom touches. Unfortunately, this potentially makes unreliability a bigger factor.
In truth, there probably isn't a great deal of difference between the two brands. If we had to give one brand a tip of the cap, to being more reliable it would be Aston Martin, but the difference really isn't that big on the Aston Martin vs Maserati reliability front.
It could also be assumed comparatively at a glance without comparing numbers and facts, that Aston Martin takes the crown in most comparisons, but some unexpected scenarios may actually skew towards Maserati. Read on to find out exactly what we are referring to.
Maserati vs Aston Martin Maintenance
Of course, maintenance is intrinsically linked with reliability. It should go without saying that any piece of high-end machinery like these cars need looking after, and you will undoubtedly be putting more time, effort, and money into an Aston Martin DB9 or a Maserati Granturismo than you will something like a Ford Focus, but how do they compare to each other?
Pretty evenly, as it turns out.
Britain and Italy are hardly close neighbors in the geographical sense, but when compared to their distance from North America, they may as well be. There are plenty of dealers and luxury car specialists who can take care of the labor, but when it comes to parts, they're both being imported from Europe, just as the original car was.
You might take some solace in the fact that many of their respective ranges use off-the-shelf engines, but those shelves are often still located in Europe, with Aston Martin making good use of Mercedes-AMG engines, while you will typically find a Ferrari block under the hood of a Maserati.
Direct Comparisons
Well, that was hardly conclusive as far as Aston Martin vs Maserati goes, so let's try something more direct. We've picked out a few models for head-to-head comparisons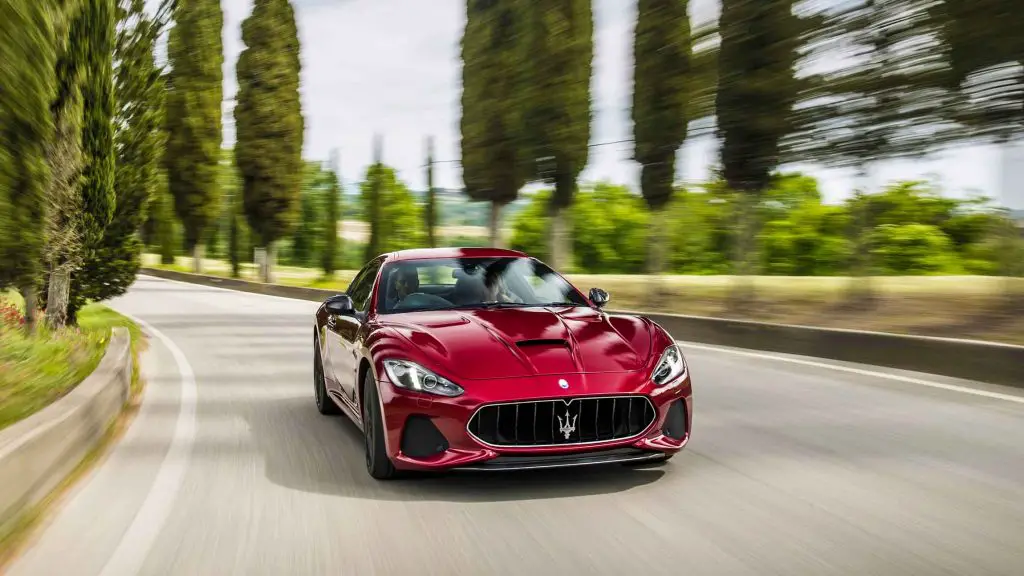 Maserati Granturismo vs Aston Martin Vantage
We thought we'd start with a tough one since there's not much at all between the Granturismo and the Vantage. This is perfectly illustrated by the number of horses these ponies are packing. The Aston Martin boasts 503bhp, narrowly beating out Maserati's 454bhp. At the same time, the Vantage is exactly 450lbs lighter at weight of 3,694lbs than the Granturismo's 4144lbs, and, as a result, just beats the Maserati's top speed (187mph) by 3mph at 190mph and destroys its 0-62mph time by an annihilating 1.1 seconds. Impressive to say the least. This one goes to the Aston Martin Vantage.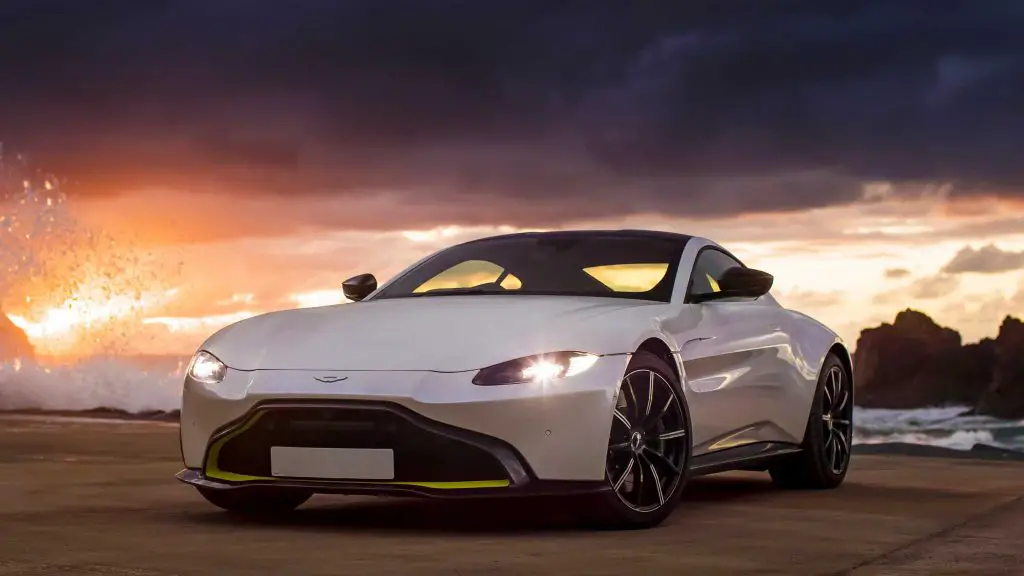 Maserati Granturismo vs Aston Martin Vanquish
Flipping the previous comparison on its head and then flipping it back again, we have another companion for the Granturismo that is very close in numbers. One serious difference to consider here is that the Aston Martin Vanquish retails for over twice the price of the Granturismo S.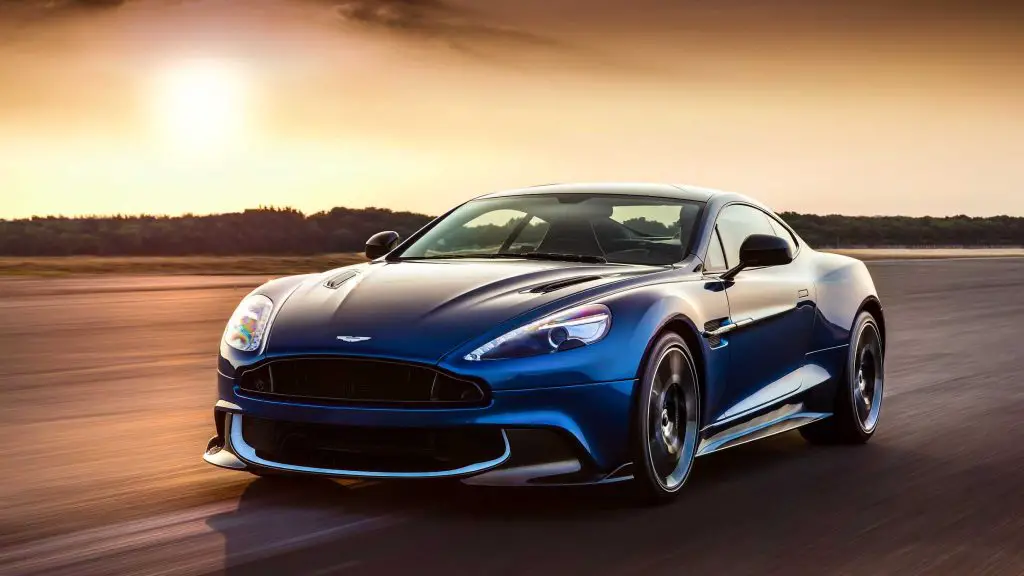 Of course, that difference in price does show itself in some areas, such as the 0.6 seconds 0-62mph difference for the pre-updated Vanquish whilst the Vanquish S accomplished it's 0 – 62mph in just 3.5 seconds. An extra 81lb-ft of torque goes to the Vanquish as well sitting at 465lb-ft. But, unless you're planning to race competitively in your new luxury car, it's hard to justify the extra cost. The Maserati makes up for it's lack of performance against the Vanquish by pure presence and Italian flare. As stunning as the Vanquish is, it's unfortunate for the significantly higher price point, this one goes to Maserati.
Aston Martin DB9 vs Maserati Granturismo
The Granturismo has fared well against Aston Martin so far (unless you only factor in raw performance numbers and not price) but what about the Maserati Granturismo vs Aston Martin DB9?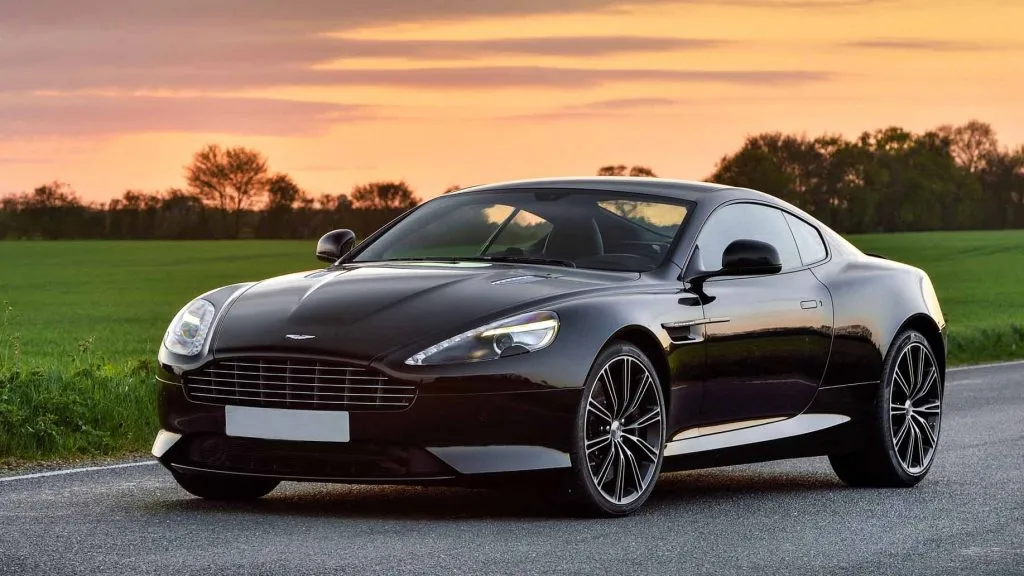 Once again, we find ourselves looking at a somewhat skewed result in favor of Aston Martin. However, unlike, our last comparison price is not totally on Maserati's side for the Maserati GT vs Aston Martin DB9 comparison, as the Granturismo generally retails DB9 for only $50,000 less. We say only as you can easily option the Maserati to get closer to the $200,000 Aston Martin DB9.
For that comparative price tag on the Aston, you get 70 more horses under your hood, paired nicely with an extra 80 lb-ft of torque. You get a lighter car with a 4.5 second 0-62mph time compared to the GT's 4.7 seconds. The GT does post better fuel efficiency and a slightly higher top speed. This was a tough one, but we've got to give this one to the Aston Martin DB9.
Aston Martin Rapide vs Maserati Quattroporte
The Rapide tips the price scales back towards Aston Martin, and by a significant amount, with ex-showroom prices for the Rapide being as much as three times that of the Quattroporte.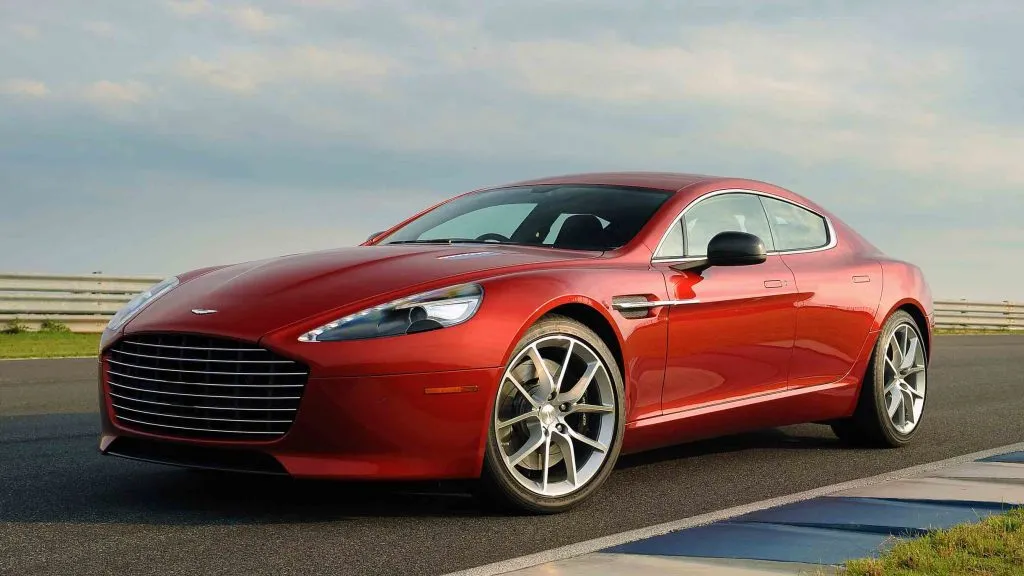 Again, Maserati Quattroporte vs Aston Martin Rapide comes down to the finer details as both are a fantastic package. If you need all the power you can get, this is a no-contest if you compare the Rapide with the non-performance variants of the Quattroporte. Although the Aston Martin Rapide boasts a top speed of 188mph, the Quattroporte Trofeo will give the Rapide a good run for it's money at 203mph, but unluckily loses the sprint from 0 – 62 as the trofeo is 0.1 seconds slower with the Rapide coming in at 4.4 seconds.
Still, there is the matter of that hefty price tag. The Aston Martin Rapide is more than twice as expensive than the Quattroporte Trofeo, the fastest Quattroporte! The Rapide costs a mind blowing $310,000 and the Trofeo just a digestable $145,000. If you just want a luxury four door sports sedan to take out on sunny days, it's hard to justify the extra cost of the Rapide as the performance numbers are just too close. This one easily goes to the Maserati Quattroporte Trofeo.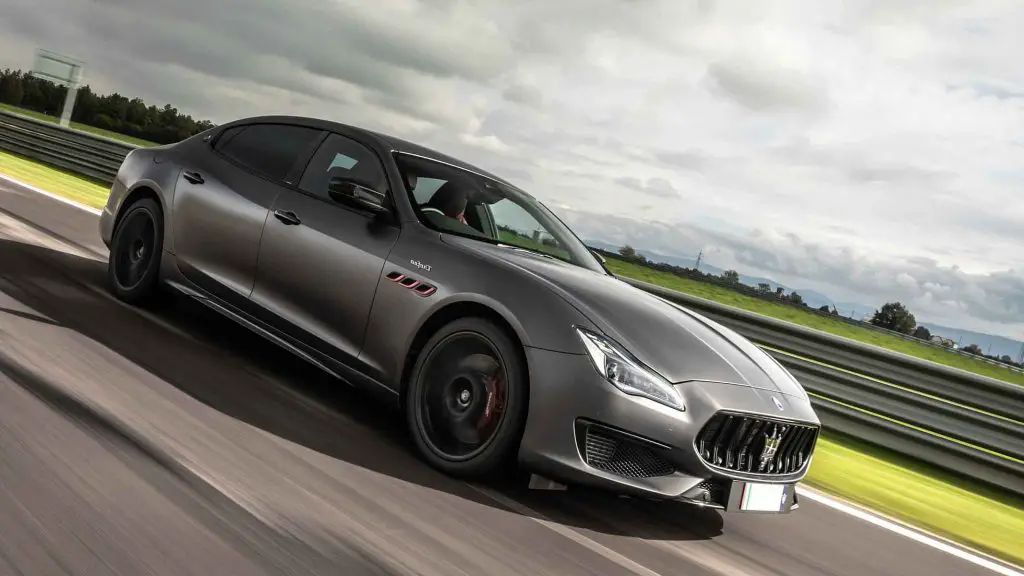 Aston Martin DBX vs Maserati Levante
With the Maserati Levante vs Aston Martin DBX, cost once again is skewed to be slightly more expensive for the Aston at $177,000 ($20,000 more than the Maserati Levante Trofeo, the highest spec Levante). The Aston Martin DBX is a slightly lacking in the power department at 542hp compared to the Levante Trofeo's 580hp.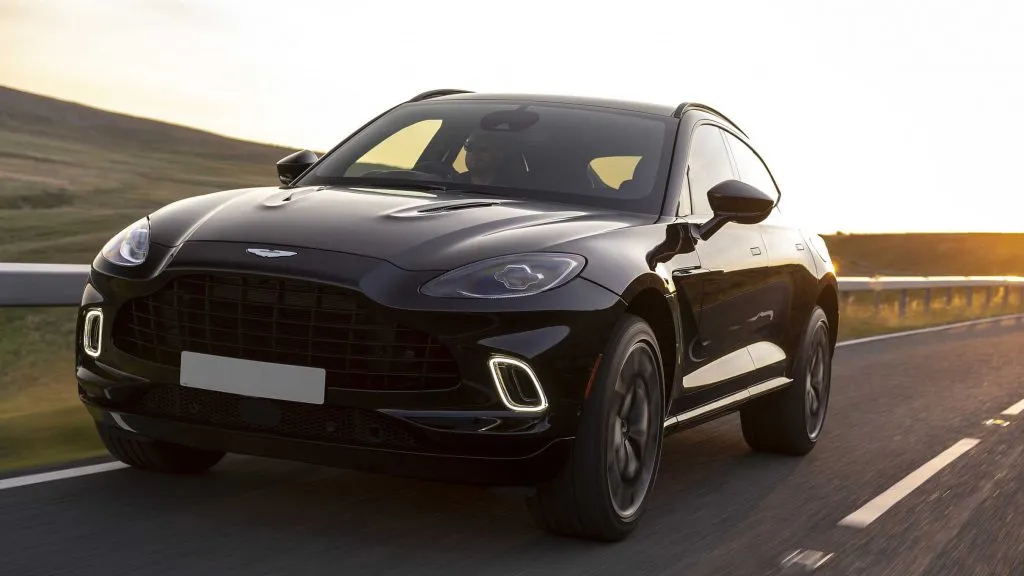 With the DBX, it's 542hp delivers a top speed of 181mph and a 0-62mph time of 4.5 seconds. Compare that to the 580hp of the Levante and 3.8 second 0-62mph time reaching a top speed of 187mph, and it's hard to justify that extra $20,000 difference in price. Without a doubt, this one goes unanimously to the Maserati Levante Trofeo.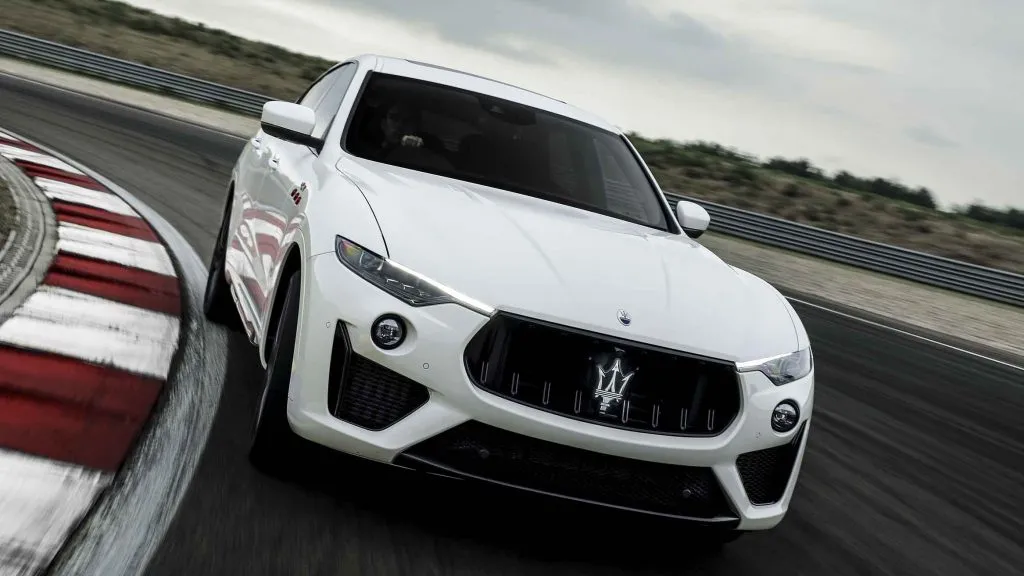 Final Thoughts
With three out of the five comparisons tipping in Maserati's favor, it's hard to deny the performance per dollar spent on a Maserati, as it take's each dollar further in most scenarios. Where this falls over, is when the Granturismo comes into play as it is now slightly more aged than the newer Aston Martin offerings when it comes to Gran Tourers. You just can't deny the raw power of a V12 Vanquish or the twin-turbo V8 Aston Martin Vantage. Although you can see the Granturismo come quite close to the older technology of the DB9 as the performance figures are just shy of each other.
When it comes to Maserati vs Aston Martin in the four doors and SUV's segment, it seems the Italians have implemented a better all round package. They really hit the mark with the performance and styling of the Trofeo versions of the Levante and Quattroporte. They achieve this with gorgeous exterior styling and an exquisitely well designed interior. If you're looking for either a performance SUV/four door in this segment, Maserati is the clear choice here. Aston Martin is fairly new to these segments so they have a bit of catching up to do.
In any case, if the price tags don't put you off, and there's no compromises to be made, it really just comes down to which car you prefer. The updated engineering and technology of Aston Martin produces some quality figures. They're both great manufacturers, and you can be sure of a quality, high-performance machine, whichever badge is on the front. Although it's quite clear that Maserati takes the crown as the all round luxury performance package with three out of five comparisons in their favor.