How Much to Lease a Lamborghini
When you think of the best supercars on the planet, Lamborghini will be one of the car manufacturers that will come to mind.
Iconic cars such as the Aventador, Gallador, Huracan, Murcielago, Diablo and Veneno are part of a line of some of the best supercars that have ever been produced.
You may see one every blue moon and think that one day you may be able to drive a Lamborghini. For many it is just a pipe dream but could this dream become reality?
When it comes to purchasing a car, the modern way forward to purchase them has been through leasing them. This is often the case when you purchase a brand new car or one will have a value that requires you to spread out the payment over a few years.  
So why not lease a Lamborghini? 
If you have ever wondered how much it would cost to lease a supercar like a Lamborghini, then read on to discover what the payment breakdown of a leased Lamborghini would look like. 
Nothing beats the sound of a Lamborghini screaming down an Italian road. Wouldn't it be awesome to have this iconic car in your driveway? However the thought of shelling out at least $200,000 for a Lambo can make even the bravest of drivers shiver.
A Lamborghini is a fast car that keeps you on your toes throughout the driving experience. Lamborghinis are synonymous with style and performance, and a Lamborghini is no exception. The most expensive models are the Aventador Roadster, priced around $400,000, and the Reventon Roadster, also priced around $400,000. Prices go down per model until you reach the cheapest model in the lineups, the Murcielago LP640 6.5 for about $270,000
Lamborghini's more traditional approach to selling their vehicles was usually " if you have to ask, then you probably can't afford it". Now due to customer requests, Lamborghini decided to partner with a leasing company that specializes in luxury and exotic cars. This then makes Lamborghini's accessible to far more people through these slightly more affordable payment plans. 
Leasing a Lamborghini can start at $2,700 a month depending on your location and the model you choose. According to DuPont Registry, leasing relieves the stress of owning and maintaining a Lamborghini – provided you stay asleep when the monthly payment deadline approaches.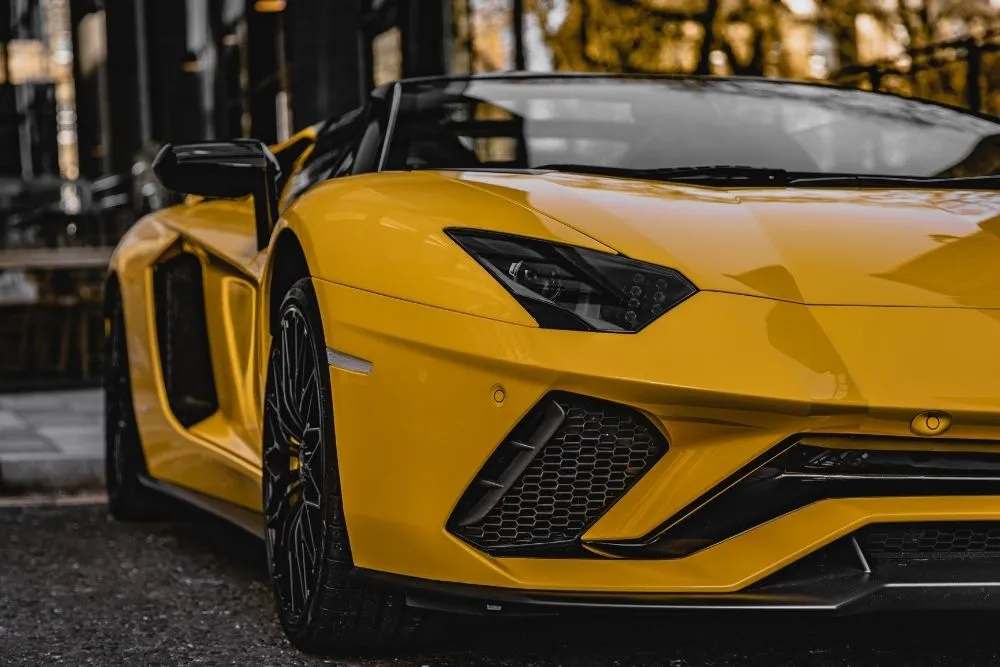 The newest models that Lamborghini have produced, the Huracan and Urus, can both be purchased on lease from between $2,300 and $2,700 dollars a month on a personal finance budget. If you were to arrange the finance through a business income, this can reduce the price of both cars down to $1,700 a month. 
Although these prices will be fairly consistent with most leasing sites, it is important to remember that leasing companies are very common now in the supercar market which adds competition to the prices. So therefore, you should do your research when it comes to leasing a Lamborghini to see which site will provide you with the best possible deal.
The leasing contract 
Obtaining a Lamborghini on lease can be a great way to enjoy this beautiful vehicle, but leasing has its limitations as well. Most Lamborghini lease contracts specify that the car is to be used personally, not for business purposes. Before signing a contract, make sure you read it thoroughly and understand all of its stipulations. Make sure the contract meets what you want to get out the vehicle. The majority of Lamborghini owners have the car for personal pleasure but everyone is different so check thoroughly to see if the contract allows business usage. 
 The lease is for 27 months, which includes just 3,500 miles (5,633 km) per year (or 67 miles (107.8 km) per week, so hang on to your daily driver). Although many automobile leases are structured so that you can pay off the residual (amount written into the lease paperwork that you pay if you decide to keep the car at the end of the lease), no one seems to expect that with Lamborghini leasing agreements. 
While leasing industry professionals tend to avoid using such language, DuPont Registry compares this arrangement to a long-term rental with a monthly fee.  
Additionally, you will need to show Lamborghini proof of your income so that they know you will have sufficient funds to be able to successfully pay for the lease each month. So even if you believe you earn enough money to be able to afford the lease, it is worth having an in depth talk with Lamborghini first to work out a payment plan that suits you.
Insurance is also important to take into account when looking to lease a Lamborghini as the price for insurance on supercars is usually not very affordable. Your insurance for a Lamborghini will take in alot of factors including your age, driving history, your location and other factors to determine the price of your insurance. 
You should therefore, before looking to lease a Lamborghini, research how much it is going to cost you on insurance particularly if you are part of the younger generation.