The Eclipse GSX – Ultimate Guide To The 90s Icon
The Eclipse GSX is an amazing car, but if you're not familiar with it, or its place in the 90s automotive landscape, you might not know where to start.
If you're looking for an introduction and ultimate guide to the Eclipse GSX, one of the most iconic cars of the 1990s, then you've come to the right place. In this guide, we'll cover everything from history, performance specs, features and what it will cost you to pick up one in today's market. Read on and enjoy this ultimate guide a 90s Icon, the Eclipse GSX.
The Eclipse GSX Turbo was the ultimate coupe in the 90s (1990 to 1999). Its sleek design, powerful 4G63T (Turbocharged 2.0-liter) engine, and all-wheel drive made it a mainstay in its glory years. A prominent role in "The Fast and the Furious" franchise cemented the Eclipse GSX iconic status.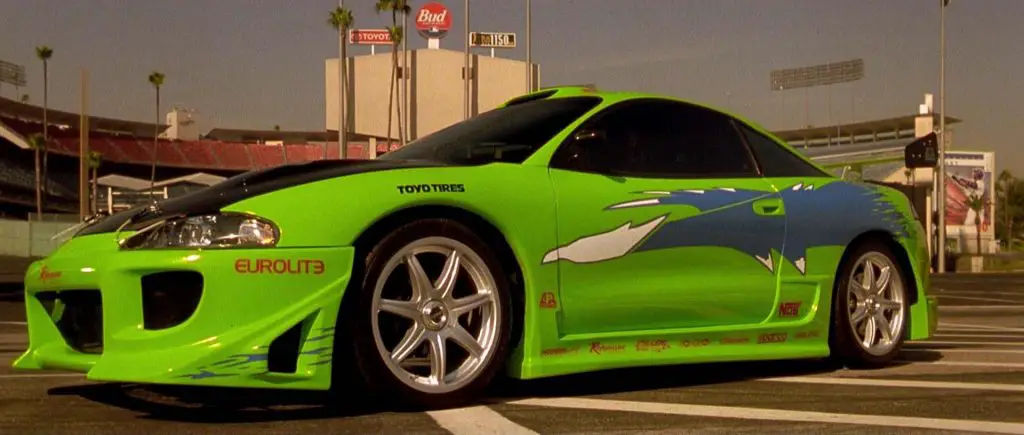 If you were a legal driver in the 90s and wanted a stylishly fast sports car that would not bankrupt you, the Eclipse GSX would have been your best bet. Nostalgia is very much alive whenever the GSX is mentioned in conversation, and rightly so. It was a true icon of the 90s. It was no surprise that this imported Japanese sports coupe became such a hit; it was that good a car.
Iconic Guide: The Mitsubishi Eclipse GSX (1990-1999)
Mitsubishi made some awesome sports cars in the past. Sadly, we don't see them from the manufacturer today. In North America, only the Mitsubishi Outlander keeps the brand afloat, slowly but surely making inroads into the market.
When the Lancer Evolution was discontinued in 2015, it had die-hard fans screaming for more. It made me think back to the 90s when another JDM model – Mitsubishi Eclipse GSX – was making its introduction to the world.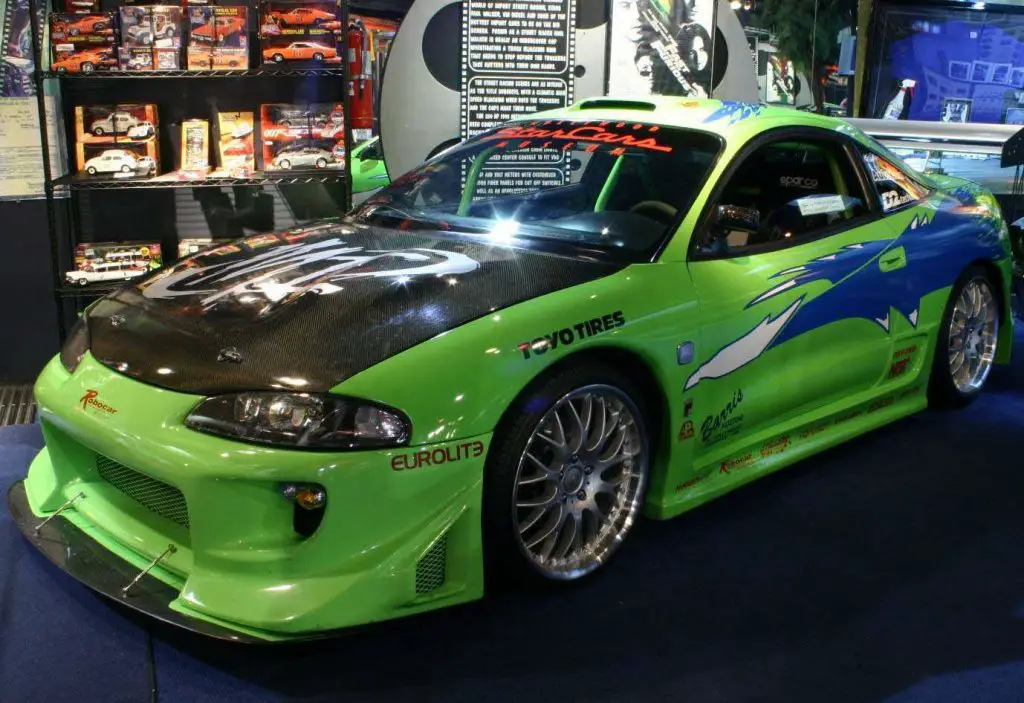 Allow me to give you a quick guide into this Fast and the Furious regular (driven by the late Paul Walker). Let me reacquaint you with the coupe that single-handedly started the Japanese car import revolution in the United States.
The Eclipse GSX was voted ten best cars of the year by Car and Driver from 1989-1992. Other awards include Motorweek's "Driver's Choice Award" in 1995 and 1996.
Mitsubishi Eclipse GSX History
The Eclipse GSX featured in the first two generations of the Eclipse range – fittingly named after a famous racehorse – was discontinued in 2000. The GSX was introduced to the American market in 1990 and was the only all-wheel-drive model in the Eclipse range.
First Generation Eclipse GSX Specs
The first generation Eclipse GSX made an impact in the world and it's no surprise why either as you'll soon be able to see from the 1990 Eclipse GSX specs listed below.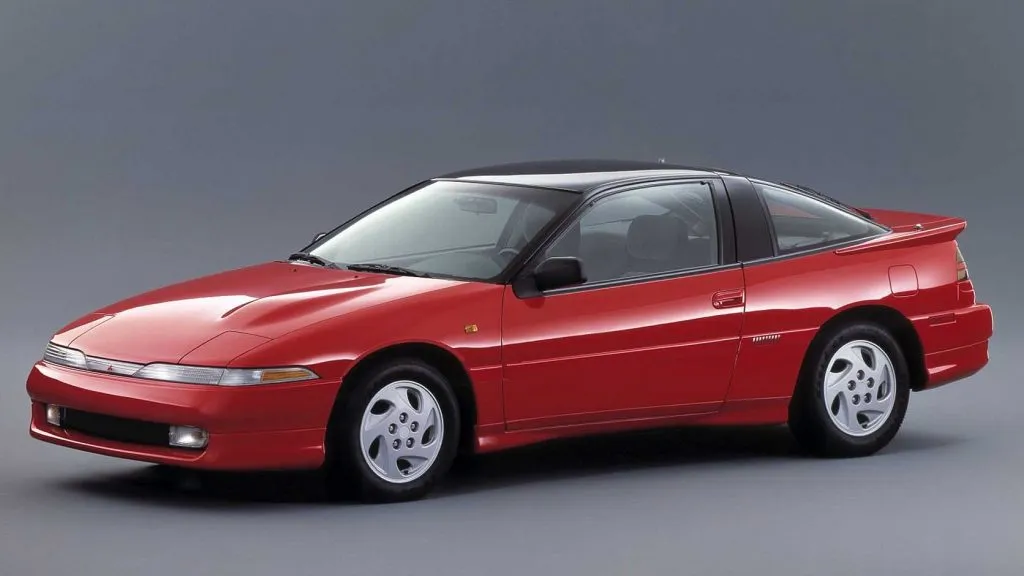 First generation Eclipse GSX specs (1990-1994):
| | |
| --- | --- |
| Eclipse GSX I (1990-1994) | Specifications |
| Number of Cylinders | Inline 4 |
| Engine | 4G63T – Turbocharged 2.0-liter |
| Number of Valves | 16-Valve |
| Horsepower – Output | 195 bhp  or 145 kW @ 5000 rpm |
| Maximum Torque | 275 Nm or 202 lb. ft @ 3000 rpm |
| Gearbox | Transmission – 5 Speed |
| Top Speed | 140 mph or 225 km/h |
| 0-60 mph | 6.8 seconds |
| Fuel Tank Capacity | 15.9 Gallons (US) |
| Fuel Economy | 22 mpg (US) |
| Range | 348 miles |
| Front Brakes | Vented Discs |
| Rear Brakes | Discs |
| Body | Coupe |
| Seats | 4 |
| Curb Weight | 3093 lbs. |
| Weight-Power Output Ratio | 7.1 kg/hp |
| Front Tires | 205/55 R16 |
| Rear Tires | 205/55 R16 |
| Wheelbase | 97.24" |
| Length | 172.83" |
| Width | 66.54" |
| Height | 51.97" |
| Front Axle | 57.68" |
| Rear Axle | 57.28" |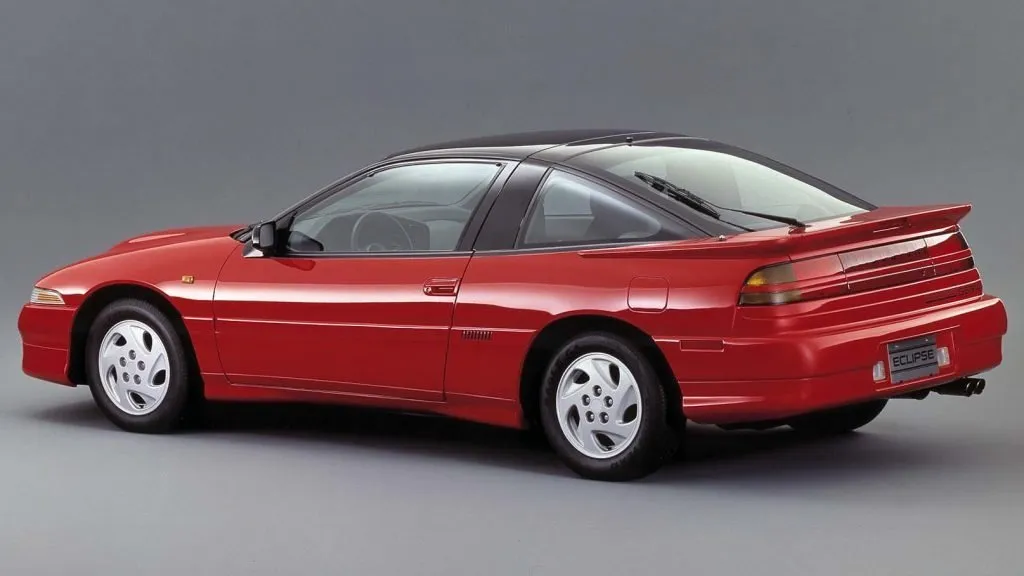 In my mind, one of the outstanding features of the Eclipse GSX turbo was the addition of a high-performance AWD, saddled up with ample power and enough speed to keep any car enthusiast interested.
Eclipse GSX Turbo (1995 – 1999)
With its refined looks, the 1996 Eclipse GSX was designed to face the ever-changing sports car market of the times. The 1996 (mid-year 1995 release in North America) model was the second-year model from the second generation of the Eclipse range.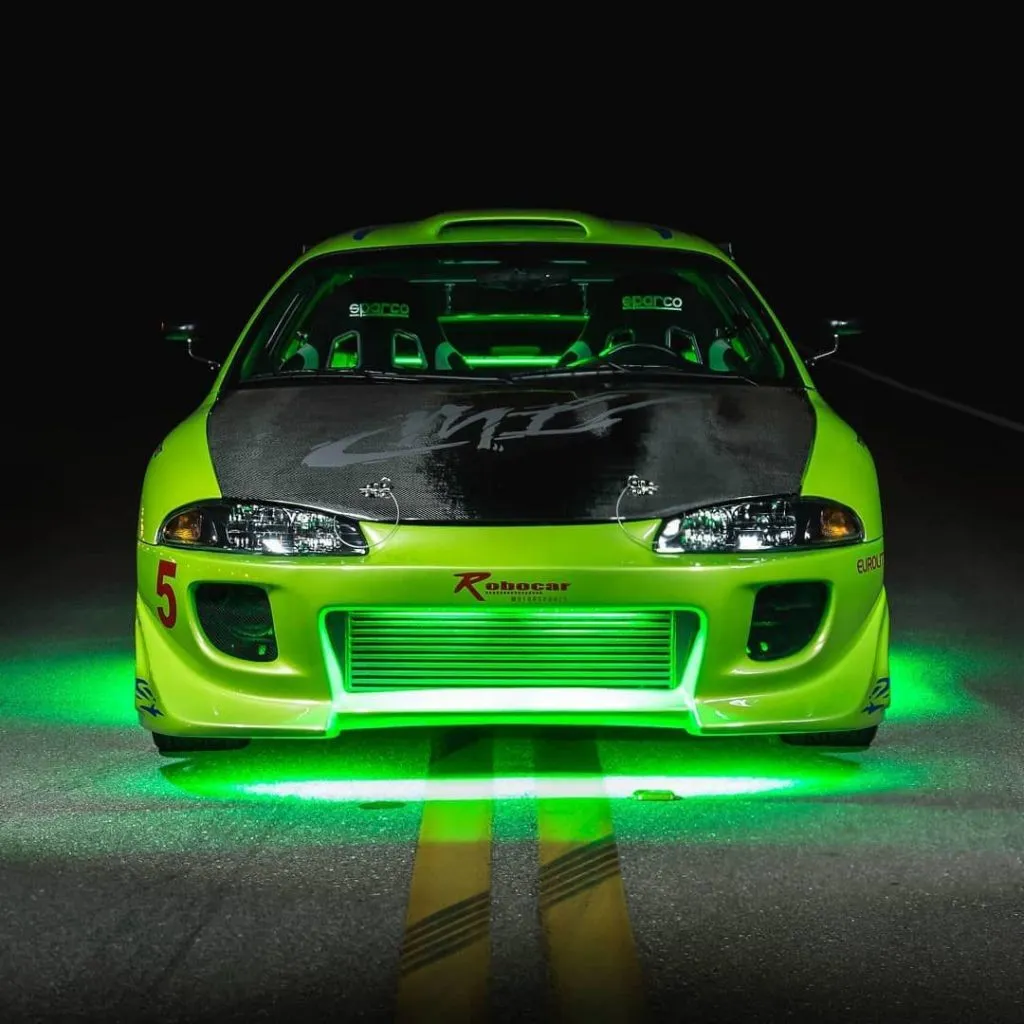 Second Generation Eclipse GSX Specs
Newer Engine (210 hp @ 6000 rpm – 214 lb. ft @ 3000 rpm)       
Modified Audio System
Interior Redesign
Restyled Exterior
Added Color Options – Grey, Black/Grey, and Tan/Black
Dual Airbags
Anti-lock brakes
Power Drive Seat
When producing a sports coupe, you will undoubtedly face competition from competitors for a share of the market. When 1993 rolled around, many car manufacturers started producing lower-priced sports models, and it was time for the Eclipse GSX to undergo a revamp to stay relevant.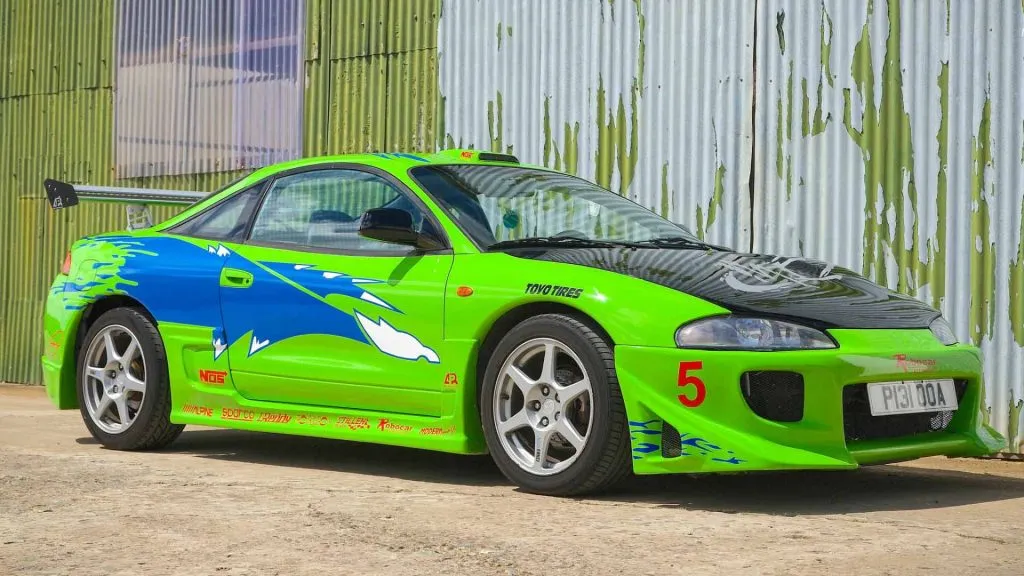 The added power, speed, and modifications found in the 1995/6 GSX were always going to attract car enthusiasts and keep the loyalists happy. For me, the 1996 Eclipse GSX at that time was good value for money and one of the most powerful sports models on the road, costing you around $26,000 brand new. An absolute steal if you ask me!
All-in-all I would venture out on a limb to say that 1996 was the best year for the GSX, also starring in what would become the most liked car movie franchise, The Fast and the Furious, just added the cherry to this model's cake.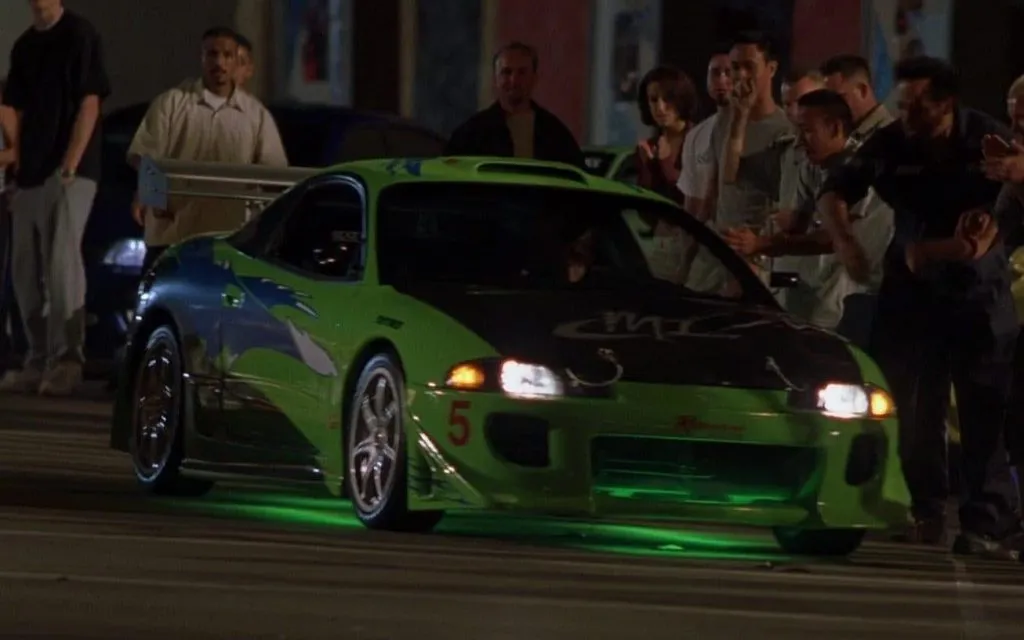 From watching the movie, you would have noticed that the 1995 (1996 in other parts of the world) model Eclipse GSX was nicely modified and tuned. The whole Eclipse GSX Turbo range is easily modified and tuned, making it a must for car modification enthusiasts.
The 1997 Eclipse GSX was also a fan favorite and the ideal car for somebody looking to practice some tuning, wrenching, and mods. Today the GSX is a collector's car, ready to be modified to eat the tarmac once more, but it can be expensive and rare to find one in good shape.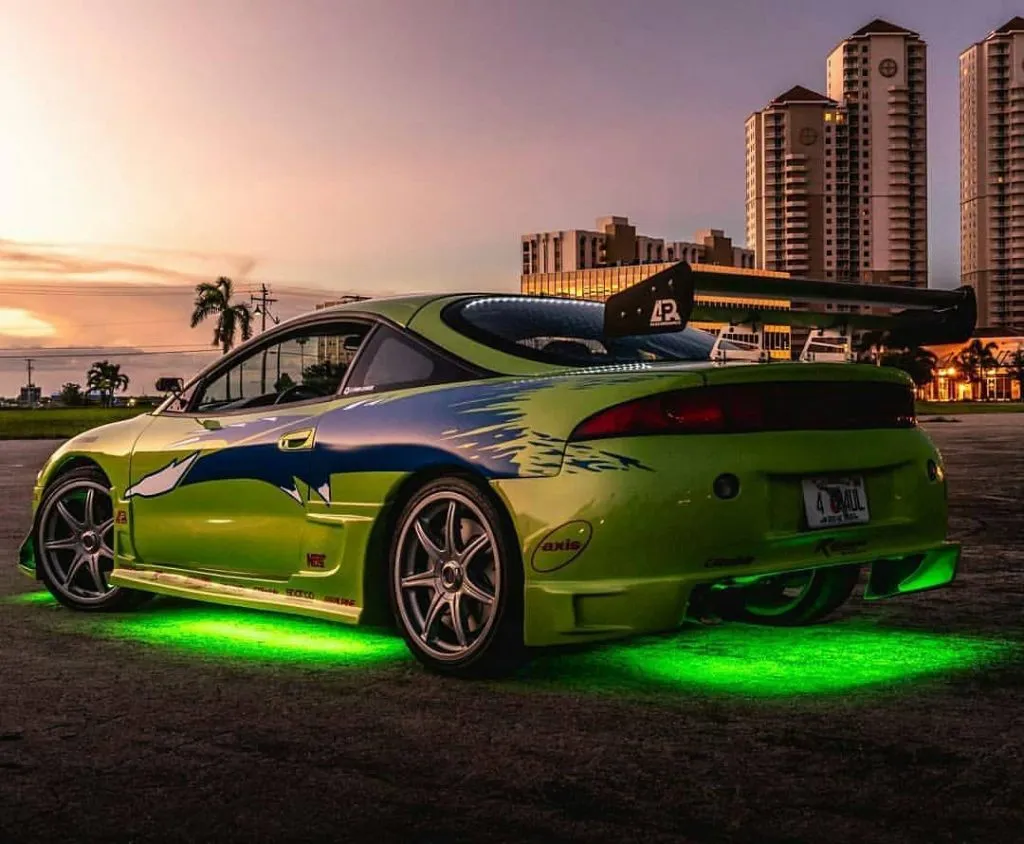 Even though finding parts can be problematic, I suggest that if you find one in good nick, buy it immediately, you won't regret it! People still dream about driving this coupe, and on most forums online, there is a great sentiment to be found when mentioning any GSX. You can resell it at a profit, that's for sure.
Some people claim the best model to be the 1998 Mitsubishi Eclipse GSX, as it was even more streamlined, with the add-on being 17″ tires and a limited-slip rear differential. I personally love this model, as it offers everything you look for in a coupe:
Power
Speed (145 mph)
Style
Handling
Comfort
Safety
What is the Eclipse GSX Price Today?
Finding an Eclipse GSX that survived the 90s and is still in relatively good shape is a mission. Don't expect to pay less for a used GSX than you would if you purchased a brand new one. Prices today can be very similar to cost the mass retail price of yesteryear if the car involved is in mint condition.
Many cheaper models may require work from your side, typically ranging from $5,000 to $25,000. Modified GSX models will be more expensive.
What's Negative About The Eclipse GSX?
In general, not every car produced will be perfect. Some negative feedback over the years was mainly due to mechanical issues (turbo lag which Mitsubishi countered with the Garrett T25 Turbo), lack of room space in the back seats, and a high cost of maintenance.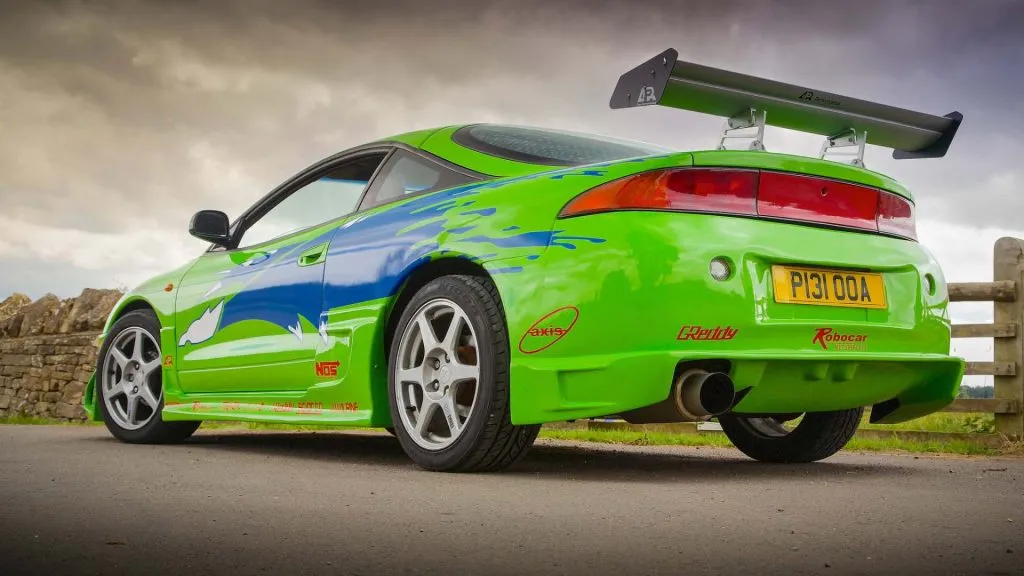 The second generation had some issues with some of the powertrains in their models. After receiving numerous TSB (Technical Service Bulletins), Mitsubishi issued a recall '98V069001′, on all 1990-1999 Eclipse GSX declaring "Lockup of the transfer case can occur due to insufficient lubrication. The condition can cause a loss of vehicle control increasing the risk of a crash."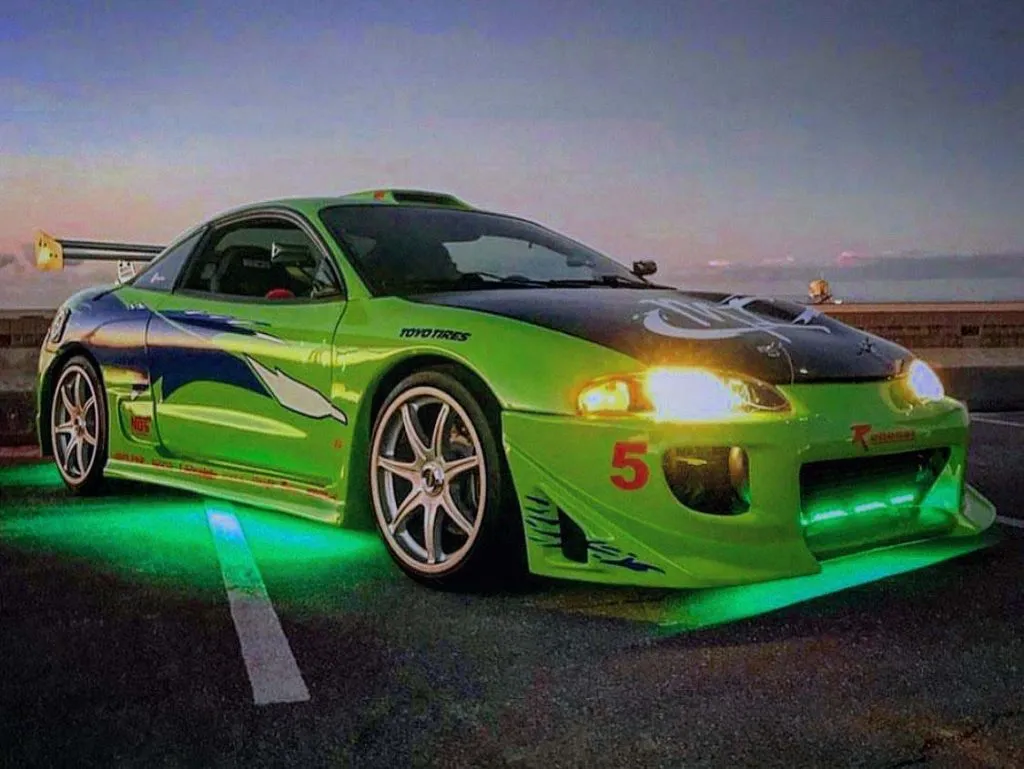 Dealers had to inspect the estimated 24,275 affected vehicles checking the transfer case oil volume and operational degradation of the transfer case. They found a brass plug in the middle of the transfer case yoke that was leaking, not the transfer case itself.
Another issue that came to light was thrust bearing failure – or crank walk – as known in the Eclipse community. A crank walk is when your clutch pedal would stick to the floor when making a left-handed turn.
Mitsubishi corrected the issues in 1998 by implementing revised manufacturing processes.
Concluding the Legendary Eclipse GSX
It really is a shame that they stopped producing the Mitsubishi Eclipse GSX and the third generation Eclipse would no longer include a GSX trim level and with it also died the AWD drivetrain for the Eclipse. I would have loved to see the car evolve even further. Who knows what it would have looked like today? I can only dream. The GSX was an iconic car in the '90s today, and hopefully for years to come.
Supporting Videos
Below are a few supporting videos of the Eclipse GSX:
Last Affordable Turbo 90s Icon
The Reason the Eclipse GSX is so Legendary