As 2018 rolled around, the Maserati GranTurismo was drawing to an end. With its replacement already tagged and unveiled, during the 2014 motor shows, the Modena GT was steadily picking up speed to slide into retirement and motoring history. Although many aspects of the GranTurismo were clearly showing signs of age and outdatedness, the sheer delight of its purist driving performance ensured it was still highly popular.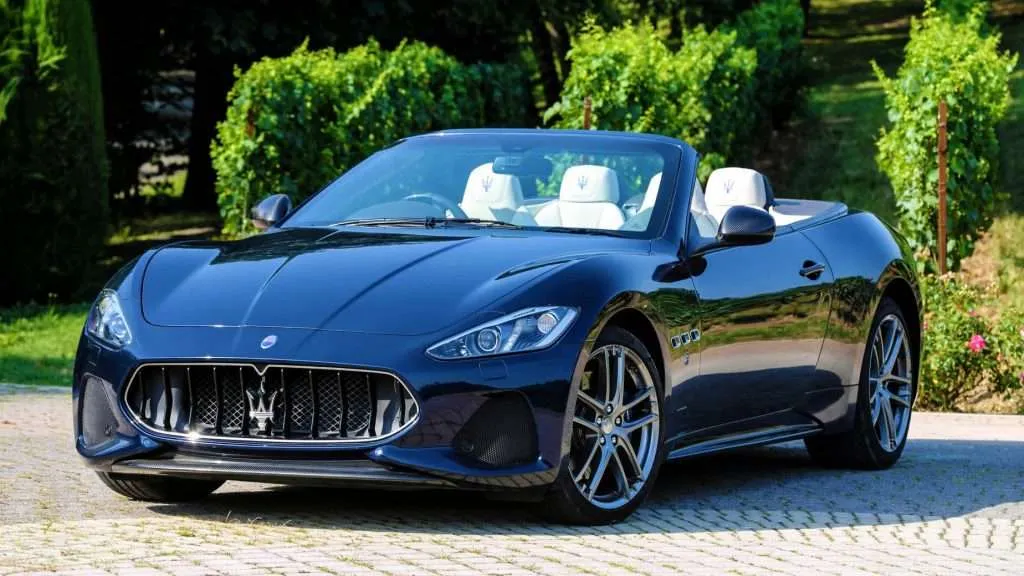 Though the 2018 Maserati GranTurismo remained largely unchanged, there would be one specific (and long overdue) upgrade that was well received. The Infotainment system got a complete overhaul, as both the touchscreen and the sound system were replaced.
Uconnect…Finally !
The parent company, FIAT Chrysler, had created a new inhouse entertainment software system called, 'Uconnect. This would be a major improvement to what they had before as it was much more user friendly; this would be installed with a new 8.4-inch touchscreen as well. This had the benefit of being able to connect with both Apple Carplay and Android Auto which made smartphone connectivity much better.
Maserati would also remove their, oft criticized, Bose sound system and replace it with one from Harman Kardon. This would install 10 speakers for the hard top and 11 for the soft top.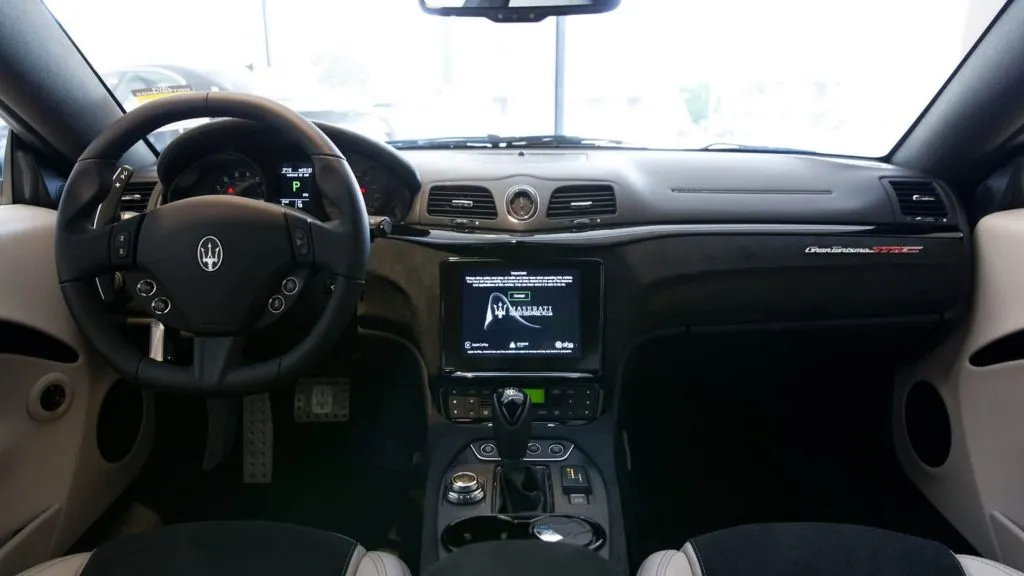 The Trident & The Prancing Horse
The 2018 Maserati GranTurismo, similar to all previous models, sought its power from the 4.7 liter V8 Ferrari engine. Which produced output of 454 bhp and 376 lb-ft of torque and gave the GT acceleration of 4.7 to 5.0 seconds for the 0-60 mph dash, depending on which model was driven. Top speeds were between 177 to 187 mph depending on a coupe or convertible Sport or MC was being driven.
F1 Inspirations
This final engine design, that sat under the hood of the 2018 Maserati GranTurismo, had been carefully scrutinized and modified to produce its very best performance. In order to do this, Maserati turned to the expertise of Snr Paolo Martinelli. Once he had overseen the engineering performance of the Ferrari V10 engines that powered the Scuderia Ferrari F1 racing cars of Michael Schumacher, as he rode to victory time and time again. This would be the level Maserati went to ensure their automobiles were at the peak of their driving performance.
Overdrive
The German ZF six-speed automatic transmission would be standard for these models and came with two different driving modes – Sport & Race. When these were engaged, the gearbox became much more responsive and controllable. Shift changes would be completed in fractions of a second – 200 milliseconds in Sport and just 60 milliseconds in Race mode.
Revs would be pushed as the rev counts closed in on the redline. In Race mode, the gearbox was in manual mode as the driver would shift change via the gear stick or paddles on the wheel. Another feature of the Race mode would be to firm up the suspension in anticipation of the more robust driving conditions.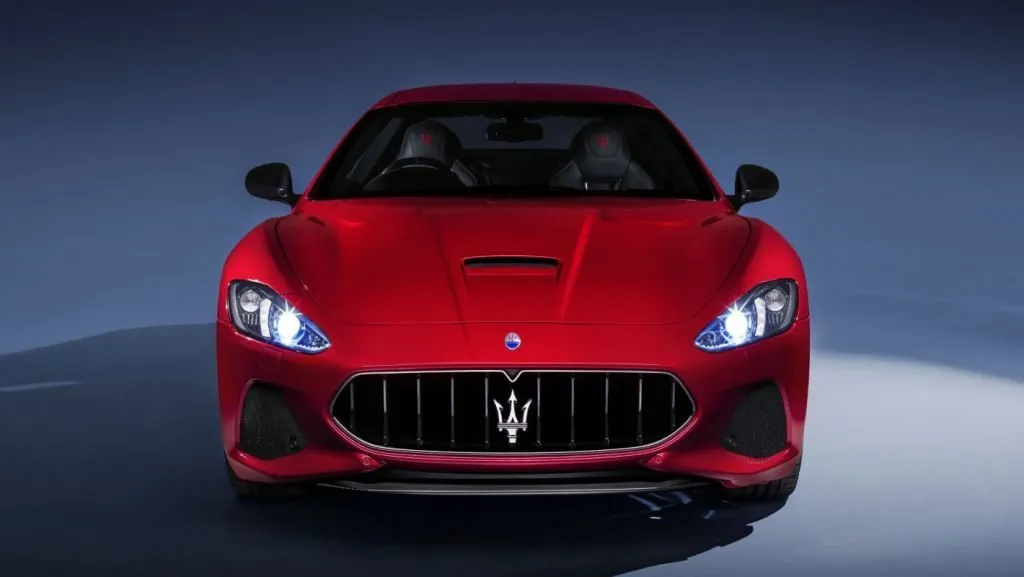 Thrill of the Road
Though the 2018 Maserati GranTurismo was not as swift as some of its rivals, it could boast a more thrilling ride. High speed motoring and cornering would be completed with utmost precision, as if riding on rails. Even for the more inexperienced driver, the car would provide great enjoyment and thrills as it entered and exited corners and tight bends at speed. But, with several driving assistance aids installed, this would ensure that the excitement did not get out of hand.
These would include the excellent balance of the chassis, with its weight ratio set perfectly at 49/51 front to back, which immediately prevented any unwanted over or under steer as well as drift. Grip of the roads was increased by the use of the standard Pirelli tires. The P-Zero radials had a staggered width with 245 mm in the front and 285 mm in the rear. Automated systems included both stability and traction control as well as anti-lock brakes.
To ensure a smooth ride for the driver and passengers, the 2018 Maserati GranTurismo had the adaptive 'Skyhook' suspension system which could minimize body roll and the uneven level of the road.
Italian Cachet
Despite this Grand Tourer being over a decade old, its unique and seductive styling made it the standout automobile of the 21st Century. Its fluid and flowing contours were still unparalleled. This was only matched by its sumptuous interior, where fine leather was covering most of the surfaces, and even this was exclusive too.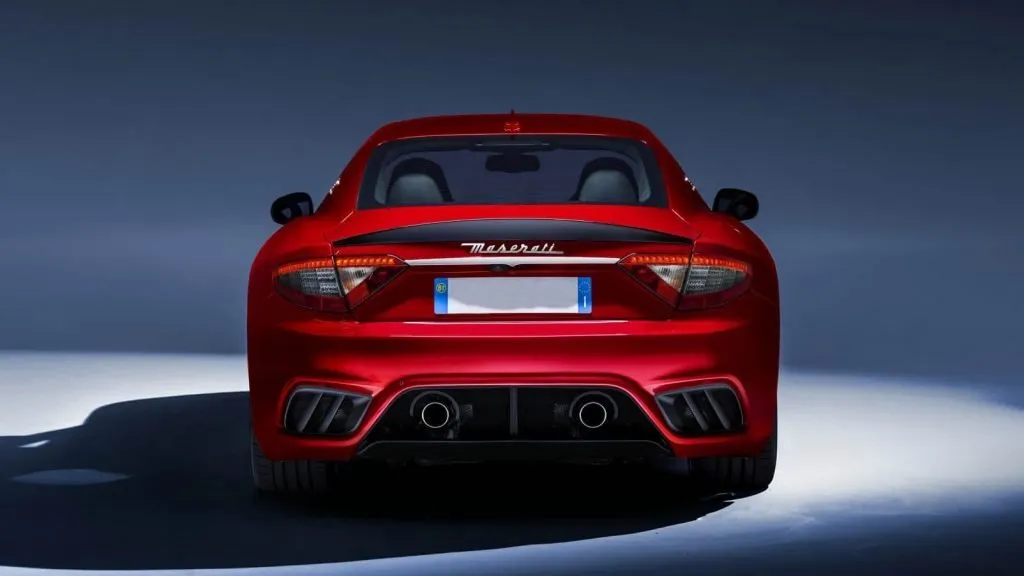 Poltrona Frau are the primary provider for fine leather inside many automobiles and they serve several motor companies. But their very finest leather is limited to just two manufacturers special enough to install them. One is Ferrari and the other is Maserati. This top level hide would cover the seats, including their new integrated front seats with headrests, steering wheel, side panels, dash, central panel and gear stick. The leather came in eight different colors to choose from and match with other contrasting styles of the interior.
There would be 13 different types of thread to be used for the hand stitching and piping as well as different surfaces and textures for the dash. These included chrome, French lacquer and three different types of wood.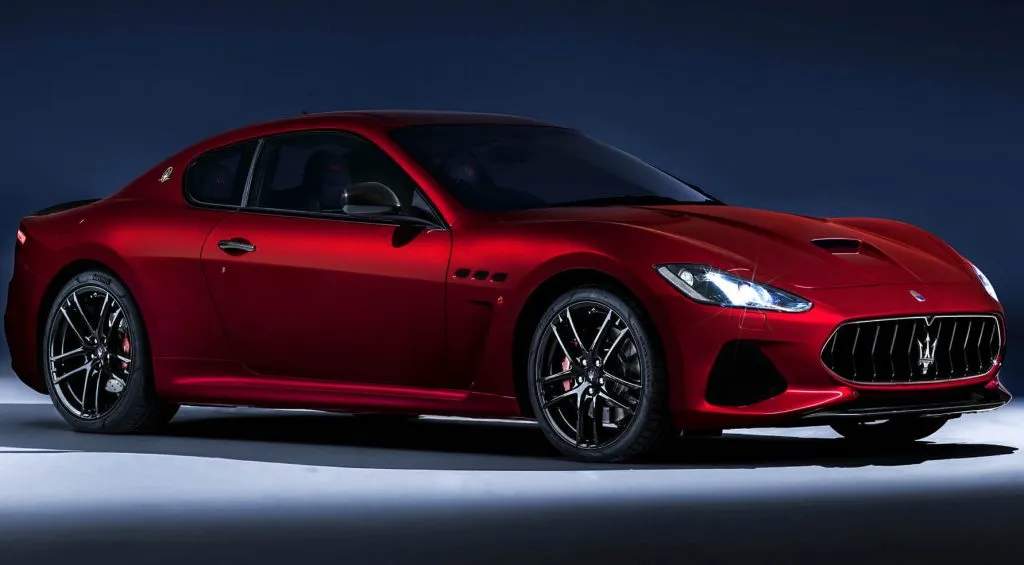 The exterior came in even more variations to choose from with the bodywork having 21 different paints available. The three layered canvas top (that could be lowered in 24 seconds even when the car is moving at under 20 mph) was available in six different tones. The 20 inch alloy hubs came in four designs and could be painted in bright silver or black. The Brembo brake calipers were also offered in eight variations of color. It is said that there are over four million different color combinations to choose from. Style is everything to the 'Maestros of Modena'.
Time was running down for any eager buyer to become an exclusive owner to one of these Grand Tourers, and the 2018 Maserati GranTurismo was one of the last chances to get one before they became legend.