If you've read the review on the standard Alfa Romeo 4C that I posted earlier, the Alfa 4C sounds like a pretty phenomenal car and it absolutely is. But unfortunately, this is where the positivity ends and the mayhem ensues, for this case study. The Alfa Romeo 4C is the perfect mid-engine, rear wheel drive sports car with a unique carbon monocoque chassis, that you'll usually only find in Italian supercars triple the price.
The only thing this car could possibly need is a bit more power. Enter the Pogea Racing Alfa 4C and this epic journey that one of our readers has endured. As the owner is currently in legal proceedings against Pogea Racing, we shall not reveal his real name and instead refer to him as Elon.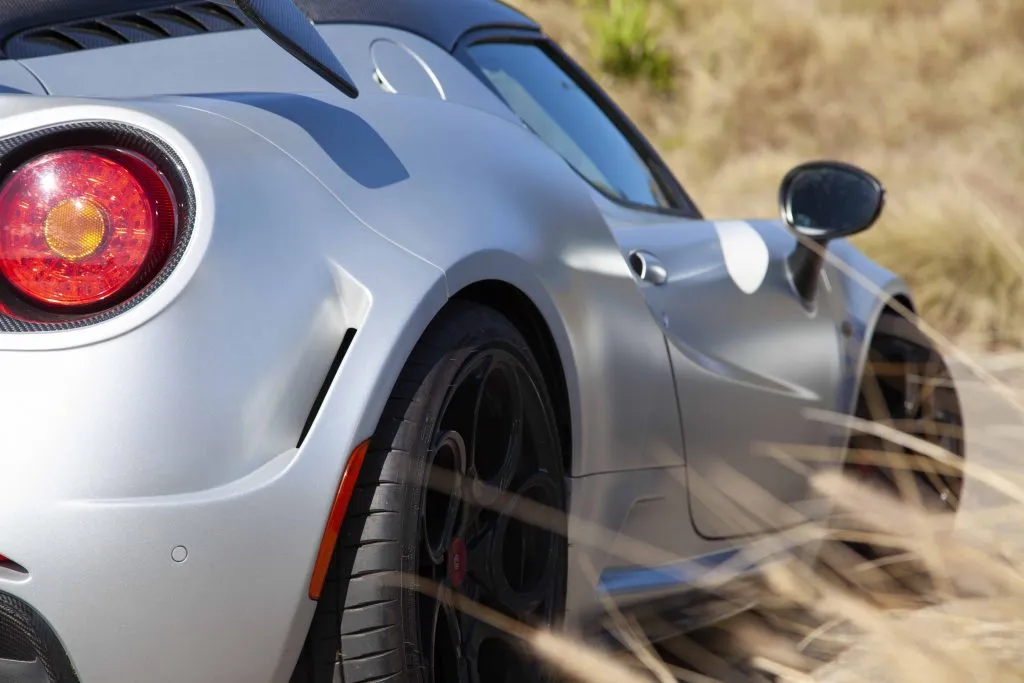 Elon, is an avid Italian car enthusiast from Sydney, Australia, which is quite fitting considering the name of the blog. I've been following this journey with Elon for quite some time. There's been multiple instances, where one would believe, things have come to an end, but you can always rely on Pogea Racing to stir the pot further.
This all began back in December of 2017, when Elon's good friend Tim was in the UK and they both agreed to do a personal import to Australia after 12 months of ownership overseas. The car was acquired at a very reasonable price, easily beating the Alfa Romeo 4C price in Sydney at the time. One unique thing about Elon is that he has, what my friends and I like to call, the car owner virus.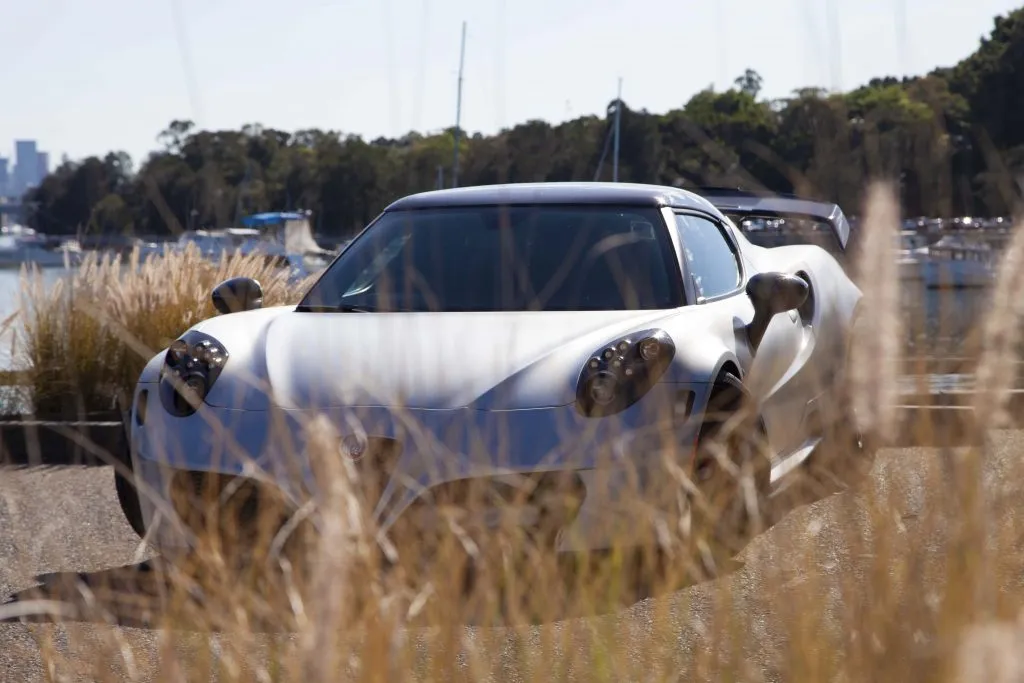 He has a vast collection, mainly made up of Alfa Romeo's, Maserati's and other cars that he finds interesting. Something you have to admire about him, is he will always go against the grain to purchase something he loves even if all his friends try to talk him out of it. A great example of this, is the focus of this article, the modified Pogea Racing Alfa 4C because there were just too many unknowns prior to engaging in their services.
Enter the Pogea Racing Alfa 4C Proposition
After deciding to commit to the purchase in London, Elon's attention was swiftly caught by a social media page saying they've created an even lighter Alfa 4C, with a bigger 2 Liter engine that has been bored out with Ferrari sleeves and forged internals (forged pistons and rods). This brought the car to a mouth-watering 470hp! This was of course known as, the Alfa Romeo 4C Pogea Racing Nemesis.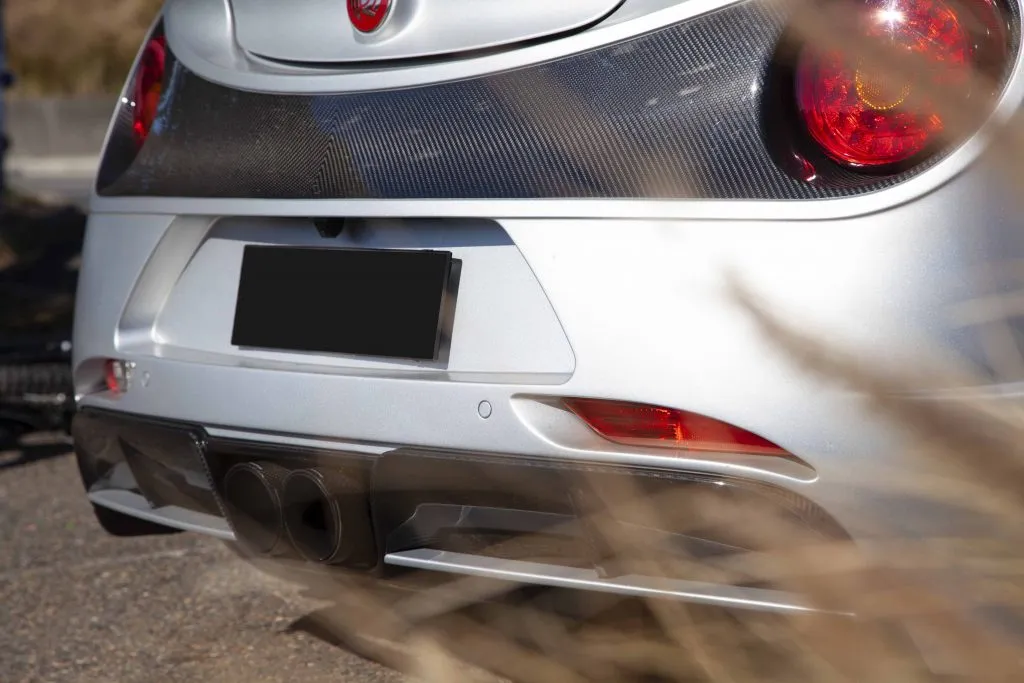 Astonishing performance numbers, coupled with a lighter car and a strengthened gearbox to put all that power to the ground. This was one tempting proposition, so much so that Elon decided to enquire, to which a quote of €30,000 was promptly returned, by the owner of Pogea Racing, Mr. Pogea himself.
Fully Committed to the Pogea Racing 4C
The €30,000 price is nothing short of extortionate, even for a tuned Alfa Romeo. One thing would be screaming at a normal person at this point, "cancel the order!". But not the diehard Alfa enthusiast Elon. As a matter of fact, Pogea Racing actually upped the ante, when Elon decided to commit with very little thought required to convince himself to pull the trigger. The Pogea Racing Alfa 4C had a catch 22.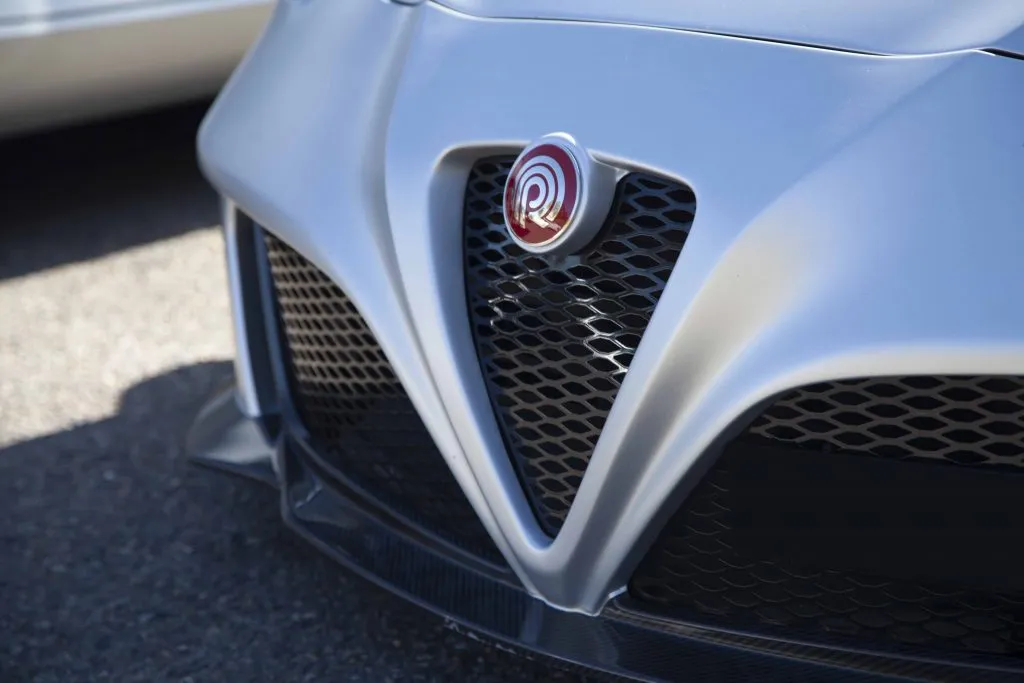 You're not allowed to purchase the performance upgrades to the car unless it's part of the Pogea Racing Alfa 4C Nemesis package. This also meant a price escalation of more than double, up to €62,100. Still, the resilient Elon, was not phased, he still went ahead, in the pursuit of having the worlds best Alfa Romeo 4C built by Pogea Racing in Germany.
What is a Alfa Romeo 4C Pogea Racing Nemesis
Essentially, the Nemesis edition of the Pogea Racing 4C consists of a few key components. A bigger 2 liter engine, upgraded from the standard 1.75 liter engine, a full carbon fiber Pogea Racing body kit which includes the front/rear bumpers and side skirt as well as a large carbon fiber rear wing and boot lid cover with louvers.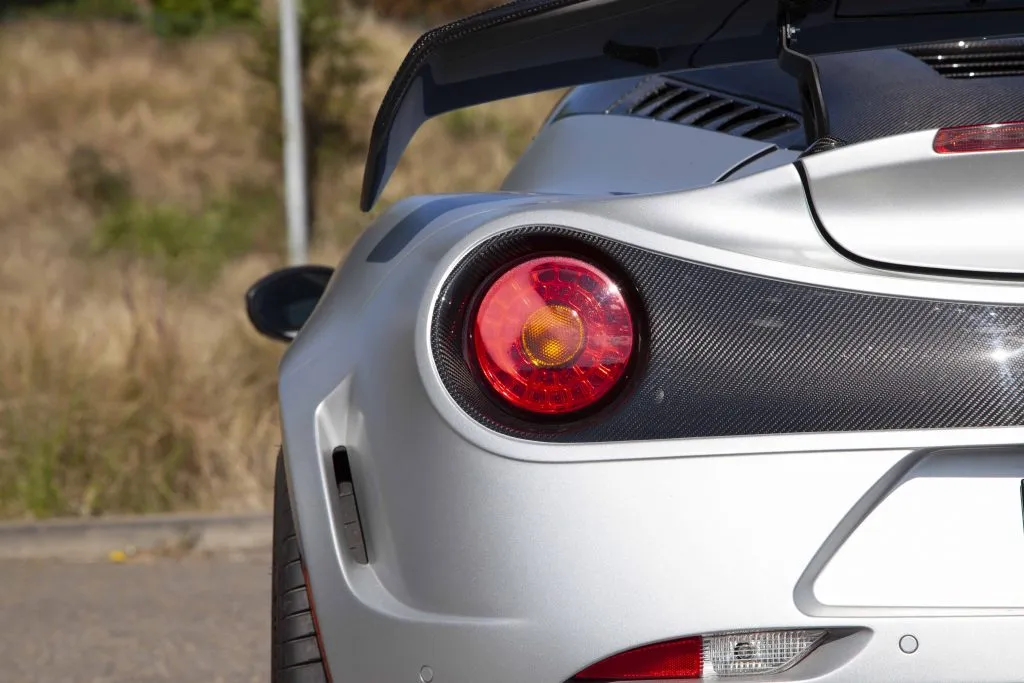 The car will also be equipped with KW V2 coil overs lowering the car and improving the handling significantly. To top it off, the car would be sitting on 'custom' Pogea Racing wheels and there would be carbon fiber accents on the exhaust tips, mirror caps and the roof. There's also a slew of other specs and stats in the next section below.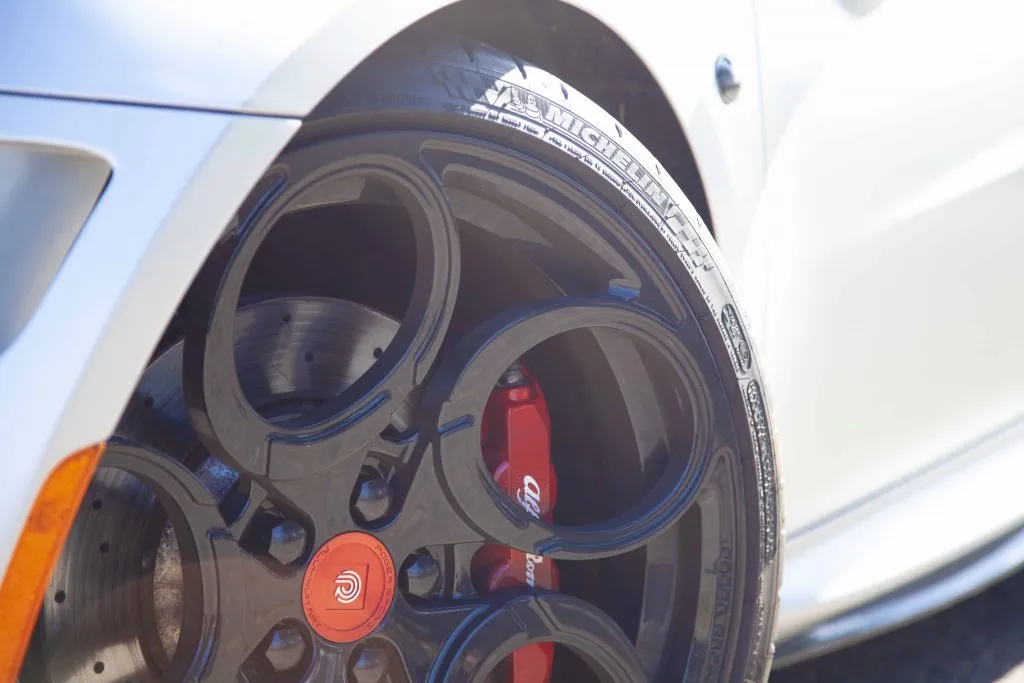 Alfa Romeo 4C Pogea Racing Nemesis Specs
Engine Size: 2.0 Liters
Horsepower: 400-470 hp
Torque: 550 nm (405 lb-ft)
Turbo: Garret GTX2860
0 – 60 time: 2.8 seconds
Top Speed: 308km/h (191mph)
Clutch: Ceramic Clutch for TCT Transmission
Suspension: KW V2
Wheels: 18″/19″ ORBI5 forged wheels in Steinway & Sons black high-gloss
Alfa 4C Styling: Pogea Racing Alfa 4C Carbon Fiber body kit with Adjustable Rear Spoiler
Price: €62,100
Pre-Deposit at Pogea Racing
To be honest, aside from the bait and switch with doubling the price and forcing a customer down into the full package route, the interaction was quite fair at this point. Elon mentioned that Pogea Racing was very helpful prior to him sending the deposit. There was significant discussion about the build and the donor car that was purchased in the London, which was actually driven to Pogea Racing prior to the commencement of the build, to which the donor car was shown to the Pogea Racing team.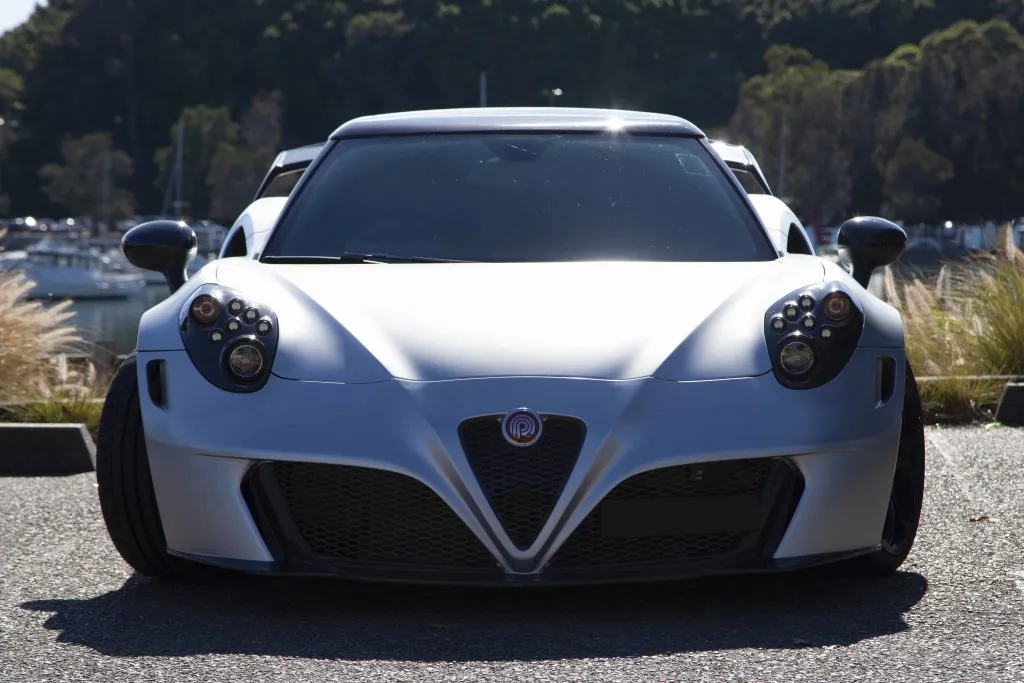 To initiate the build a lead time of 5 months was confirmed and a €50,000 deposit was made to pre-purchase all the required resources, before the car arrived. Elon, seemingly excited about the build was shown progressive pictures of new gearbox being upgraded to handle all the extra torque and horsepower the car would be receiving, before the donor car arrived. The car was transported from London, England to be delivered to commence the build.
An interesting curve ball after the deposit was paid, is that Elon was forced to paint the car a different color, as Pogea Racing did not want to deliver a car in the factory Alfa Romeo red. But to be honest I think this part worked out well as the paint job is fantastic and the choice of color works really well with the lines of the Alfa Romeo 4C body kit.
Queue the Jaws Soundtrack
Now, right after the car was delivered, a curious series of events begin appearing out of thin air. Like a girl you just started dating that begins to show serious red flags in the first few months, but at this point, it's too late, you got married before she let her true colors shine. All without a pre-nup! You might think this analogy is a bit farfetched, but read on and you'll see what I mean. I shall chronologically summarize the events to make this short and sweet:
Upon arrival of the Alfa Romeo, Elon was told the car was delivered in a very poor state. There was lots of cosmetic damage and that Tim (Elon's friend) took poor care of the car whilst it was in London. To Elon's disbelief he confirmed with Tim this was definitely not the case. Unfortunately for Pogea Racing, they were not able to produce any photos to prove what they were saying and were seemingly just looking to create extra work for themselves to further inflate the cost of the build.

Funnily enough, he did try to claim that the windshield was broken. Pogea Racing posted a photo with a left hand drive Alfa 4C with a cracked windshield in the background, but it was not the right hand drive one that was delivered from London by Tim. Pogea Racing could potentially be trying to claw money from Elon to fix another car, but this could just be a coincidence, but at the same time they couldn't produce a photo of Elon's broken windshield. All prior photos by Tim showed the windows in perfect condition.

The car sat at the Pogea Racing workshop and didn't move and no work was completed for a total of 8 months!
Finally, the engine was sent off to be built by an Austrian engine builder, but Pogea Racing claims the engine builder lied to him and was unable to deliver what was agreed
After the first engine builder, a very respectable tuning workshop called Scara73 was then engaged to build the engine for Pogea Racing.

According to Pogea they too were unable to successfully build the engine as promised.
Interestingly at this point, Elon had an existing relationship with Scara73 that spans back many years from modifying his Abarth 695.
After chatting Scara73, they was able to confirm the engines they've built for any Pogea Racing 4C has been a 1.75 liter. Elon inquisitively connected the dots and realised that Pogea Racing was lying about having the engine bored out to 2 liters, if Scara73 was the engine builder and a bunch of other misconceptions.
It was evident at this point, Pogea Racing was never going to reveal that a 2 liter engine would not be built for the Pogea Racing 4C Nemesis and at this point it might as well just be considered an Alfa Romeo 4C body kit package with just a turbo upgrade and basic modifications.

Pogea Racing's next big issue with the car was with the gearbox. Their new reason for delaying the delivery of the car was an issue with the third gear on the existing gearbox. Although it was agreed a completely new gearbox would be installed (pre-built before the donor cars arrival), so this shouldn't have any effect on finish date. Furthermore, there were no issues with the gearbox prior to delivery of the 4C with Tim.

It's worth noting, the car was in possession with Pogea Racing for approximately 12 months and only had a little over 22,000km (13,700 miles) on it, all driven with the factory tuning. So it's curious as to why such an issue would happen in the first place.

Pogea Racing used this as one of the key reasons to delay the build, as they say they needed to find a replacement gearbox. Which makes no sense at all and is another major red flag.

Unfortunately, more pointing of the finger to blame others for Pogea Racing's own mishaps continued. There were claims that Scara73's clutch, manifolds and tuning were not working although he was never commissioned to work on the clutch or tune the car.
My personal favorite part of this whole transaction is when, even after agreeing to a 5 month deadline, Pogea Racing states that he doesn't work to deadlines as each build they do is bespoke.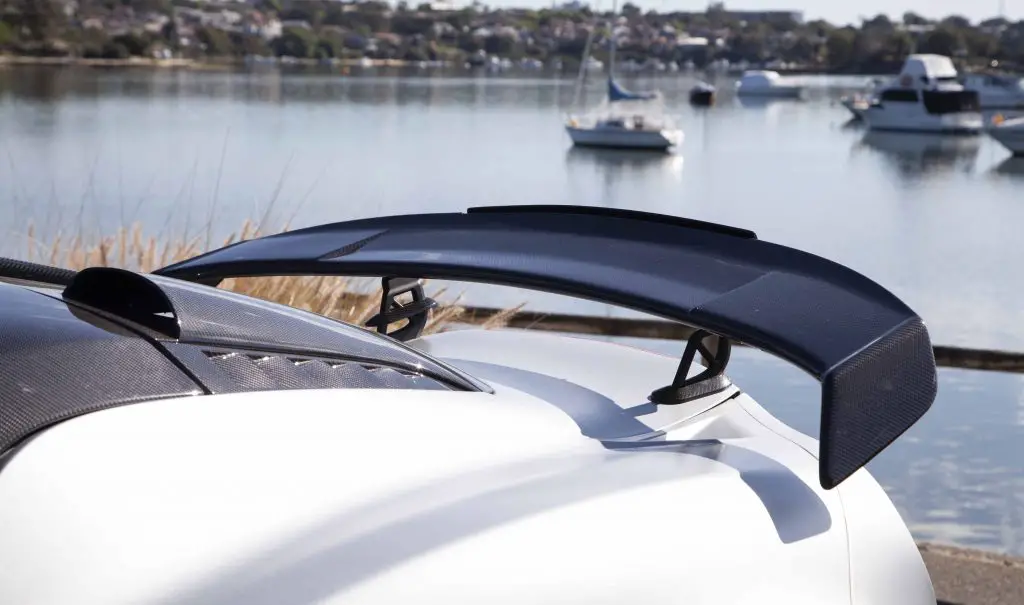 The Excuses for Delays Kept Rolling In
It's a bit difficult to keep track of the excuses chronologically and we tried to stay focused on the key facts above on the Pogea Racing 4C, but the following are excuses that were encountered throughout the build which caused multiple delays, ontop of what was mentioned above:
The painted had a heart attack and was not able to do any work and he wasn't able to find another painter to complete the customer paint job for the Pogea Racing Alfa 4C.
The whole team was fired at Pogea Racing in July 2018 around when Alfa Romeo 4C Pogea Racing Nemesis build completion was due and they hadn't even started working on it yet.
The Alfa Romeo 4c Pogea Racing Germany Saga Comes to an End
Delay after delay and after excuses continued to roll in, the last major issue revolved around the gearbox. The issue was now that Pogea Racing was sourcing another gearbox, but for what reason? He sent pictures of a brand new strengthen gearbox at the beginning, prior to commencement that was destined for Elon's Pogea Racing 4C Nemesis build.
He said that due to the third gear allegedly being 'worn' in the existing gearbox he couldn't accept it as an exchange unit. Surely when a customer is paying so much money for a build, you'd be more accommodating than that, if there even was such an issue or an exchange agreement in place at all, which there was not. Also, it doesn't add up why Pogea Racing would be pulling apart the exchange gearbox if the strengthened gearbox destined for the Pogea Racing Alfa 4C was already built.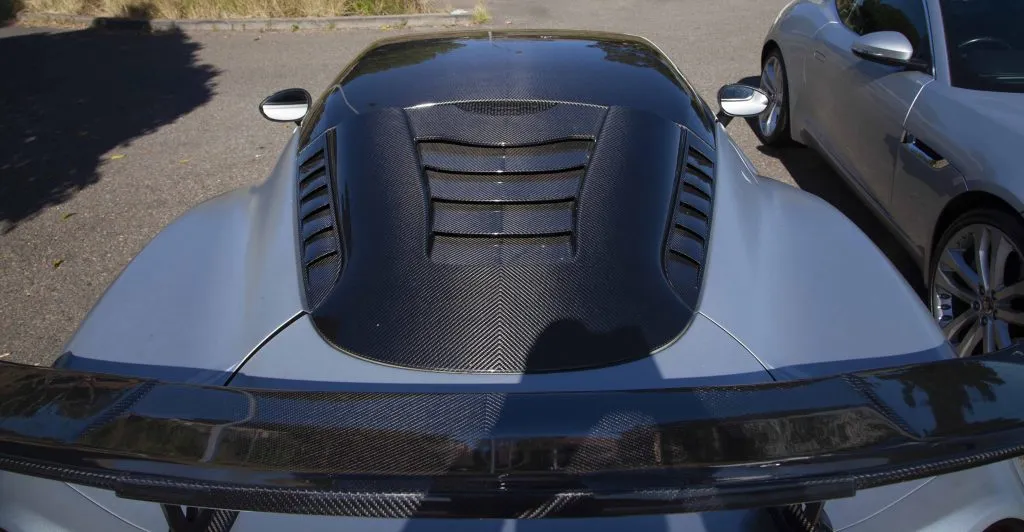 Finally, at the end, after several attempts of requesting a contract, a proper invoice finally arrived one year after the deposit was paid, which stated things differently to how they were agreed at the beginning, for example "Client brings in Brand New 4C Coupe" which was never spoken about.
On top of this, they said they've strengthened a new gearbox for the Pogea Racing 4C as well as installed a 200 cell catalyst in the exhaust which there was heavy debate over as Pogea Racing didn't want to comply with what was originally advertised. Pogea Racing stated that this was only for the German cars, not exports and attempted to charge Elon further money.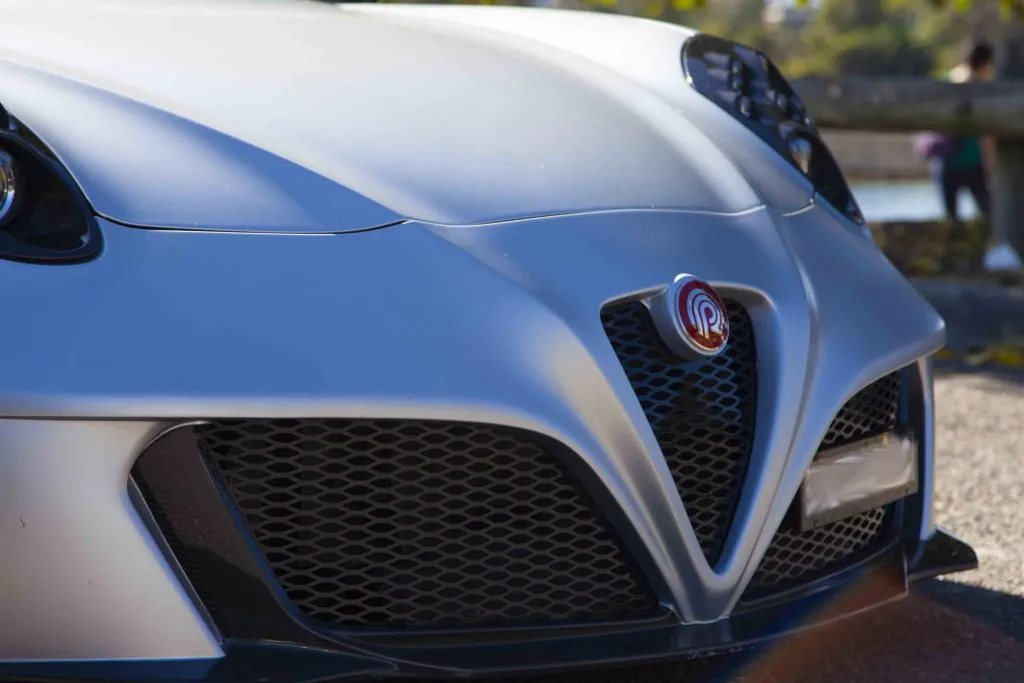 Just before everything was about to be finalized, they decided to hit their first Pogea Racing 4C Nemesis customer with an additional 19% VAT, refundable upon export of the car. Although it was confirmed early on that if the car was to be exported directly from Germany to Australia, this tax would not be payable. Unsurprisingly, the "tax" has not been refunded till this day, approximately 18 months after exporting the car, validating Elon's concerns.
Elon has engaged with a lawyer in Germany and they promptly advised to just pay whatever is required if he wants to get the car into his possession as quickly as possible. Then pursue action to rectify any legal misconduct later on. After this, the Pogea Racing Alfa 4C Nemesis was shipped to Sydney, Australia and the legal battle initiates. We shall keep this article updated, as the legal proceedings unfold.
The Pogea Racing Alfa 4C Nemesis Arrives in Australia
After all the inconsistency in the story portrayed by Pogea Racing in Germany, the car finally arrived to its rightful owner in Sydney. After this poor Italian masterpiece was held ransom, it finally made it. Without such a resilient owner, the car wouldn't have made it's voyage across the pacific ocean into a safe environment where it was no longer molested.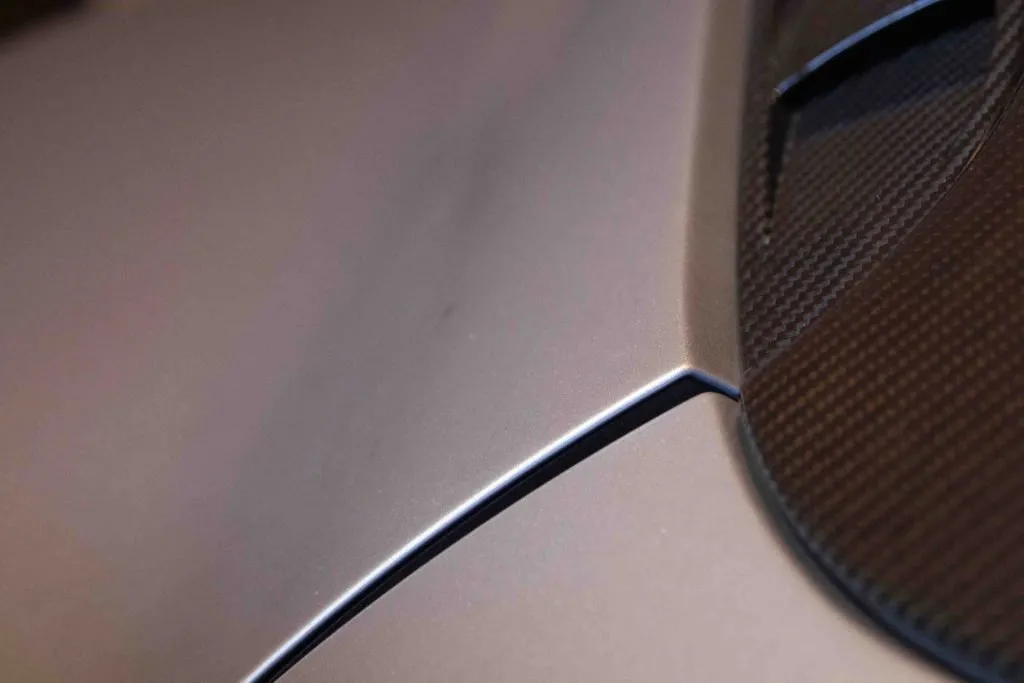 There was no doubt, that upon arrival there would be problems with the car. But the one saving grace is that, when I saw it in the flesh, it really is quite a striking car. They did a fantastic job designing the updated Alfa Romeo 4C body kit, I'd honestly give it 9.5/10. The ideology behind it is perfect but unfortunately the implementation on the Pogea Racing 4C scores a miserable 2/10. So much so that throughout this journey, the quality of the work was called into question by many as it became quite well known throughout the community.
The Real World Issues
Now the car was out of Pogea Racing's hands, Elon could assess the car for what it really is, behind all the empty promises.
The engine was measured by the Ferrari & Maserati Service Centre in Sydney and confirmed to only be the stock displacement of 1.75 liters (1750cc) not 2 liters (2000cc) as promised.
When I test drove the car, the gearbox was slipping and was unable to handle the load when shifting above 4,500rpm

According to Pogea Racing, a custom ceramic clutch was developed by Sachs Racing, Germany. Upon Elon reaching out to them, they denied the development of the clutch for the Pogea Racing 4C Nemesis.

Poor assembly of body panels, with missing screws, misaligned panels, loose screws stuck and rattling inside panels, dodgy cable ties utilized under the body trim, water leaking into boot, reskinned carbon fiber roof instead of a completely new carbon roof panel (adding weight not reducing it)
Masking tape still all over the inside of the body
From a mechanical perspective the exhaust was rubbing on the driveshaft, fault codes, misfiring engine, smoke coming from engine bay, turbo pipes too rigid and touching engine etc. 
Mould build up from consistent water leaks and rust on all inner screws in the boot area.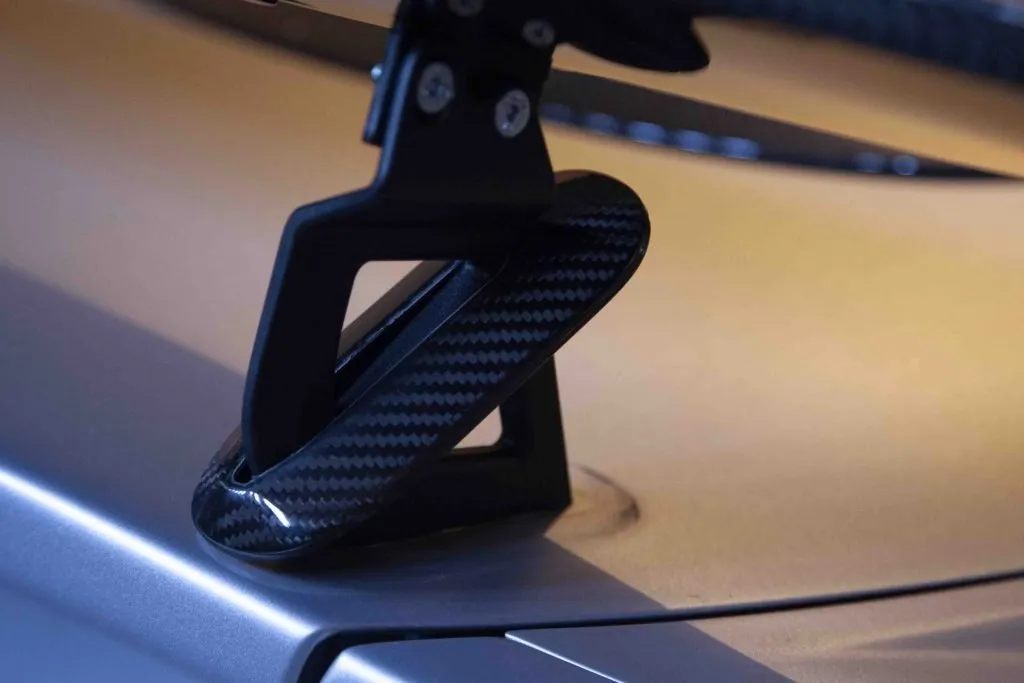 The car was a mess, it needs to be re-tuned to be drivable as well as the bigger issue of fixing the gearbox so it can actually be driven spiritedly as it was intended.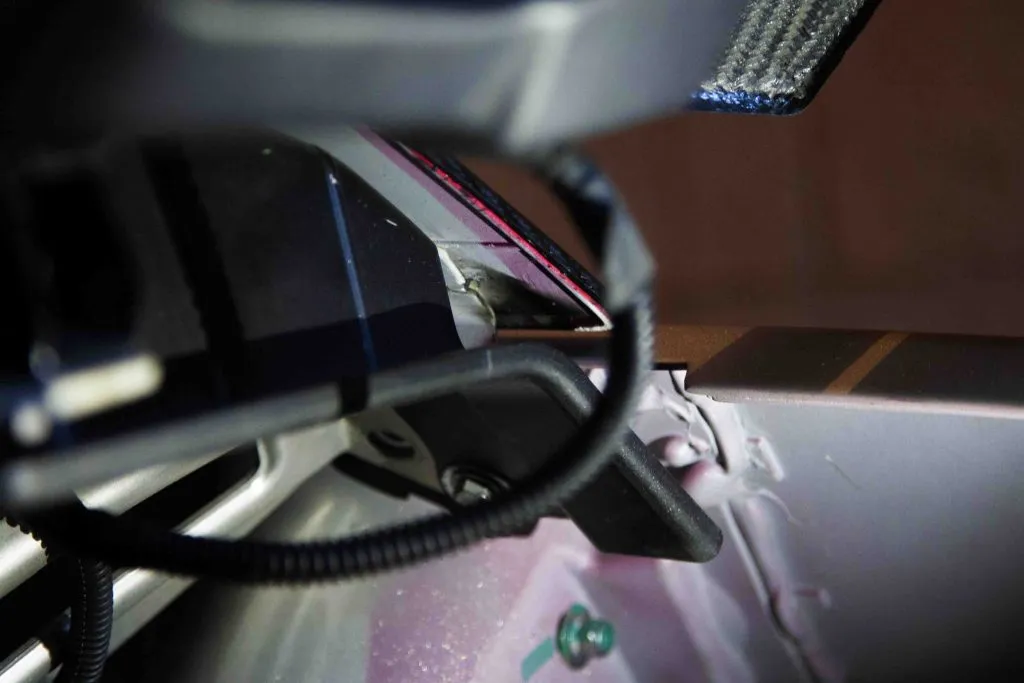 To this date, all of the issues have not been rectified. Multiple mechanics (Alfa Romeo specialists and tuning shops) have quoted tens of thousands of dollars to bring this car up to an acceptable quality and no work has been done yet.
Multiple Pogea Racing Alfa 4C Customers – Similar Story
The interesting thing about this whole experience is that, Elon was not the first customer to have such a negative experience. It brings up the question, how many people have had to deal with lies and being ripped off thousands of dollars in the past and haven't spoken up.
This is the whole reason why it's important to have articles like this that talk about the ownership perspective of customer cars like the Pogea Racing 4C Nemesis, otherwise it's just a whole community based off false pre-conceptions of quality, where the reality is the total opposite. This is even apparent with big name manufacturers as well where reviewers will only look at what the manufacturer tells them to.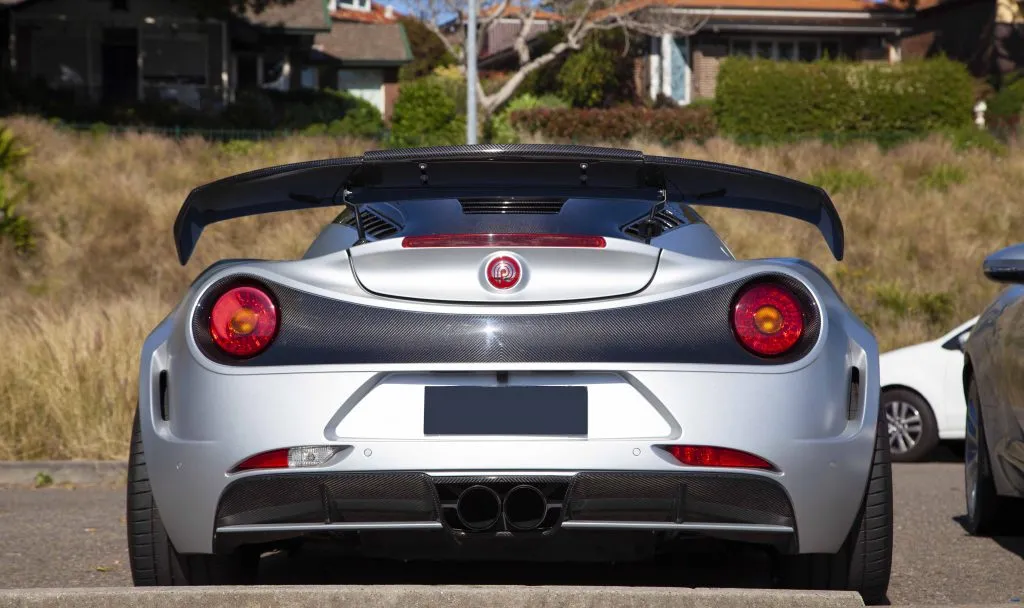 The aim is always awareness, which is the whole purpose of this blog. We review cars that no matter how amazing, we will always try and tell the true story behind it. Nothing is ever perfect, especially with Italian cars but you'll never receive the negativity and stress that has come with this brand and their Pogea Racing 4C build, with a properly reputable company.
Examples of more trustworthy brands in Germany would be Novitec, Manthey Racing and the big brand manufacturers. You'd expect with such a small boutique style tuning company, the experience would go so far above and beyond expectations, that there'd be no chance of any negativity coming from it.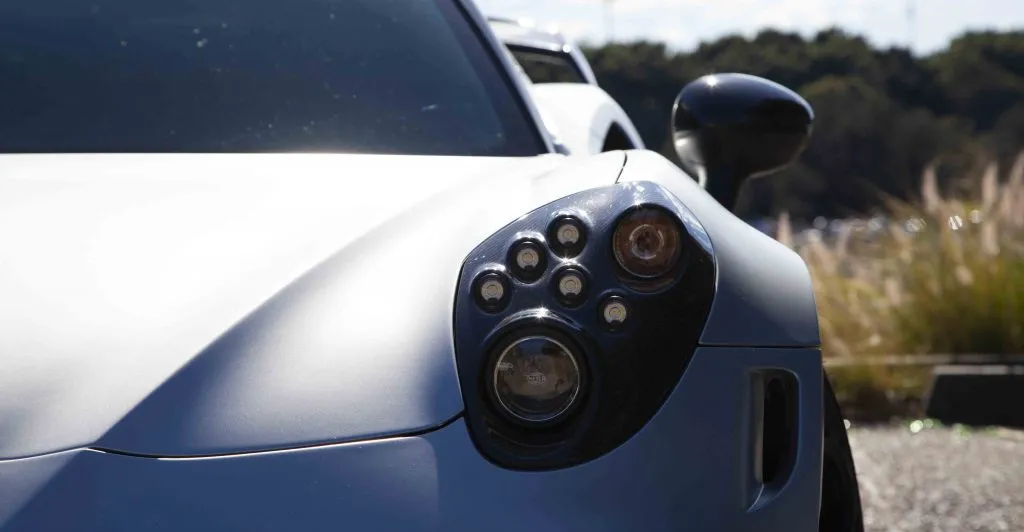 One example that Pogea Racing themselves gave to Elon that was another red flag, is the story of a Japanese customer. He was bound to have gone through the same experience for what would have been the first Pogea Racing Alfa 4C Fuji edition. But according to Pogea Racing, the Japanese customer was of an undesirable character and didn't want to pay the invoice.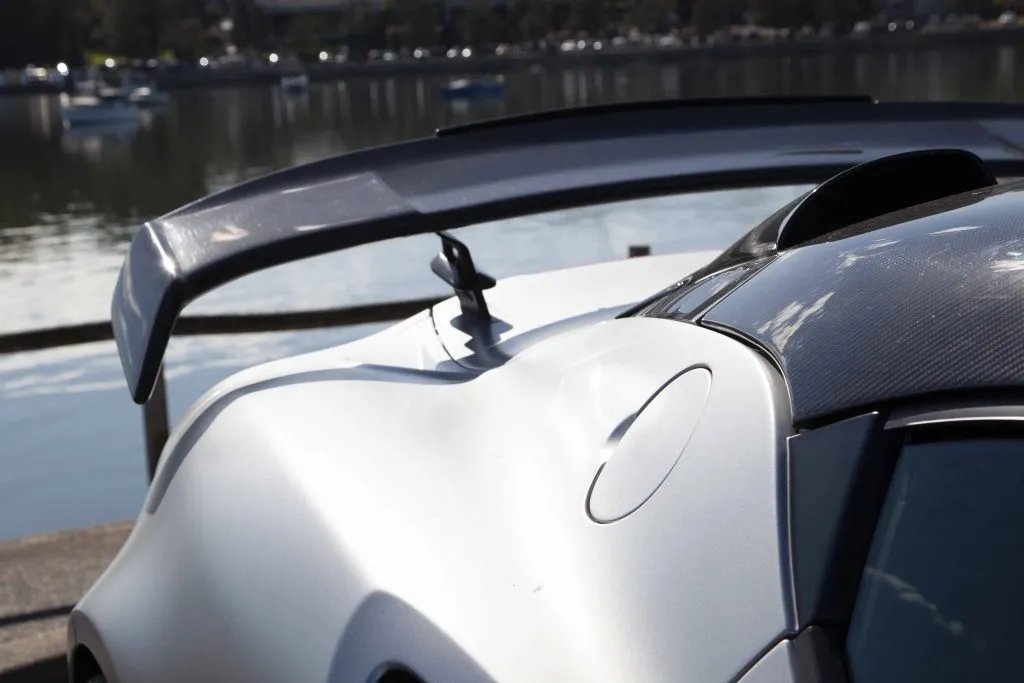 To which he offered the Japanese Pogea Racing Alfa 4C Fuji edition to Elon. Of course, he politely declined as the specs were vastly different and also wouldn't be eligible for import to Australia under the personal import laws. It was a clear sign that there were multiple customers that were going 'broke'. I suspect by 'broke', Pogea Racing means that the customers were tired of being disrespected by the German bully that held their car hostage to charge more fees. This would be especially disappointing for the Japanese customer, as their whole value system is built around respect and Pogea Racing wasn't giving him any.
Allegedly, there was also another story of a customer from Abu Dhabi that was having a custom Corvette build done by Pogea. According to Pogea this customer was arrested for possession of drugs and then deported to Thailand. This resulted in another customer letting Pogea Racing down and allegedly not paying his invoice. Sounds a bit ridiculous if you ask me.
Don't Believe the Hype
With anything these days, to be successful, there needs to be good marketing behind a brand. This is something Pogea Racing has done very well to fool many people around the world. From Pogea Racing USA and even the expansive packages available for the Pogea Racing Abarth 500 it seems like the work they do is of a high standard.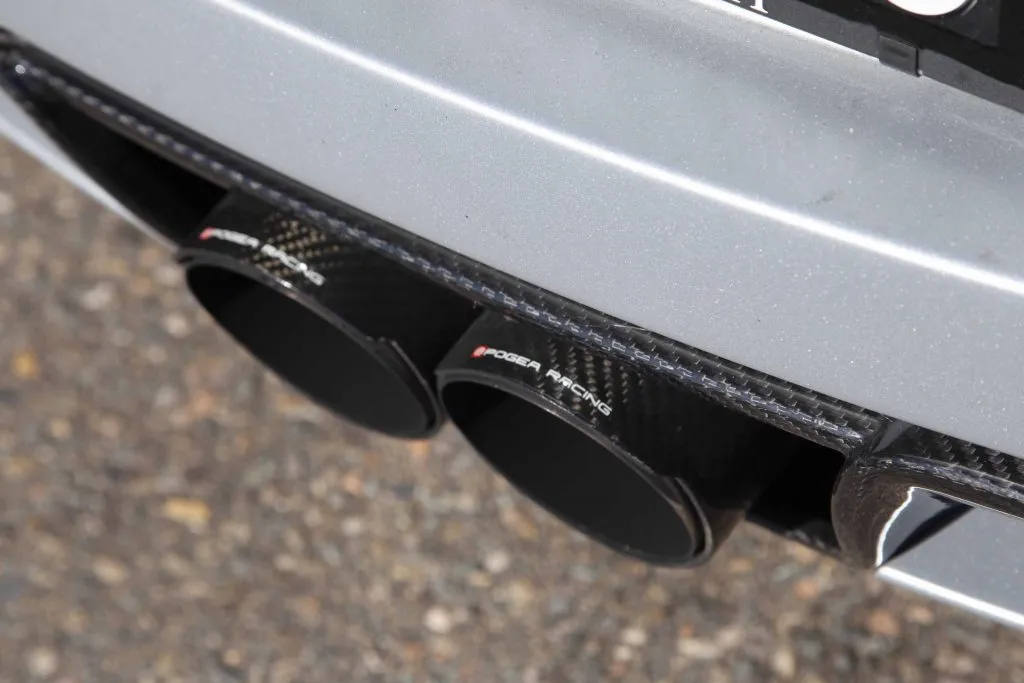 What really sucks people in, is articles published on blogs and respectable media outlets, that are happy to receive a payment to write something nice without properly investigating or testing the car out. The very car which is the focus of this article, the Pogea Racing 4C Nemesis has been featured across many other platforms and has been praised for innovation, its aggressive looks and outright performance.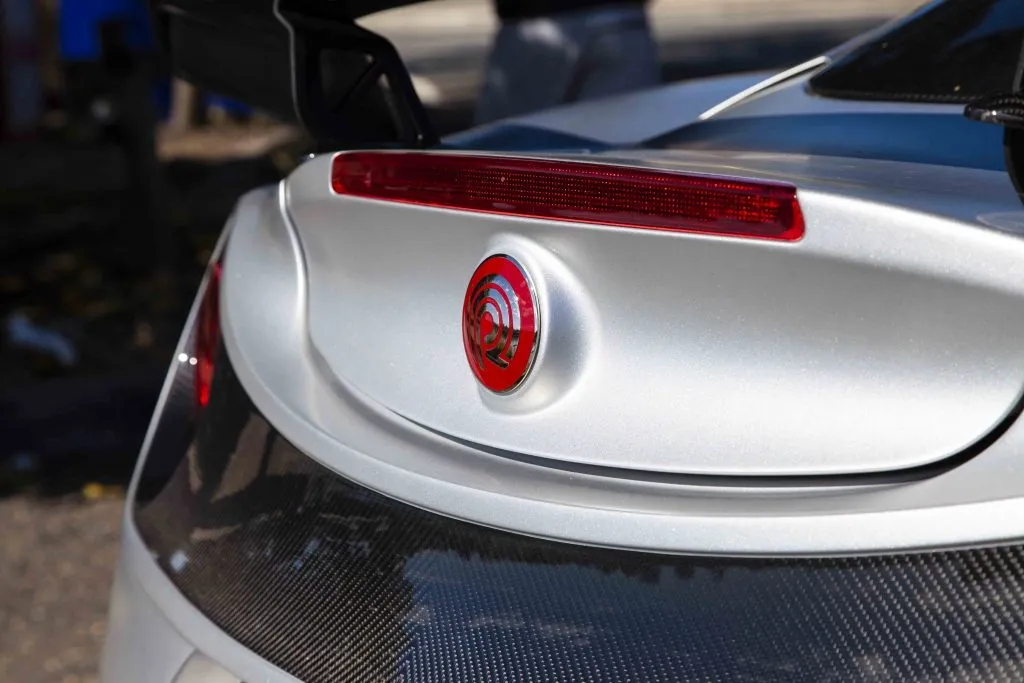 But if a company such as Pogea Racing can't get it right with their highest paying and most 'prestigious' customers. I personally wouldn't feel confident at any end of the scale purchasing products and services from them. Whether it's the Ferrari 488 Pogea Racing package or a Pogea Racing Abarth 500 aka Ares with 404 hp and 328 lb-ft of torque coming out of a 1.4 liter engine.
It's honestly just too much of a risk, to put hard earned money, into a company that doesn't respect its customers (read on for proof of the disrespect later). One can only assume that they also don't respect their customer cars either. Point and case, this entire article on the Alfa Romeo 4C Pogea Racing Nemesis.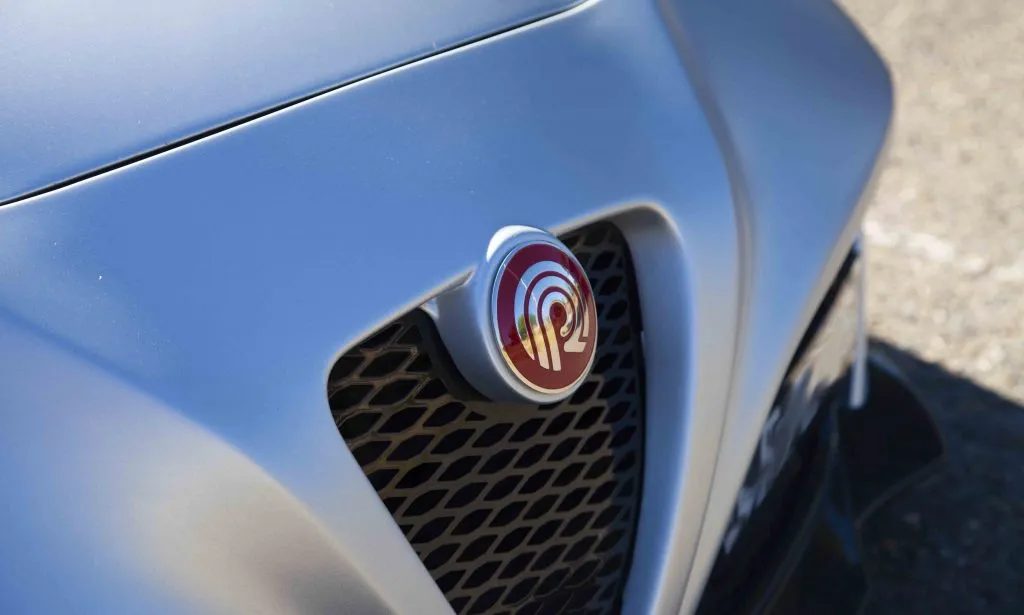 Pogea Racing themselves, make bold claims to be the best in this or that, pump up the numbers but haven't proven anything. We beg all customers to be aware of businesses like this, especially out there in the automotive world.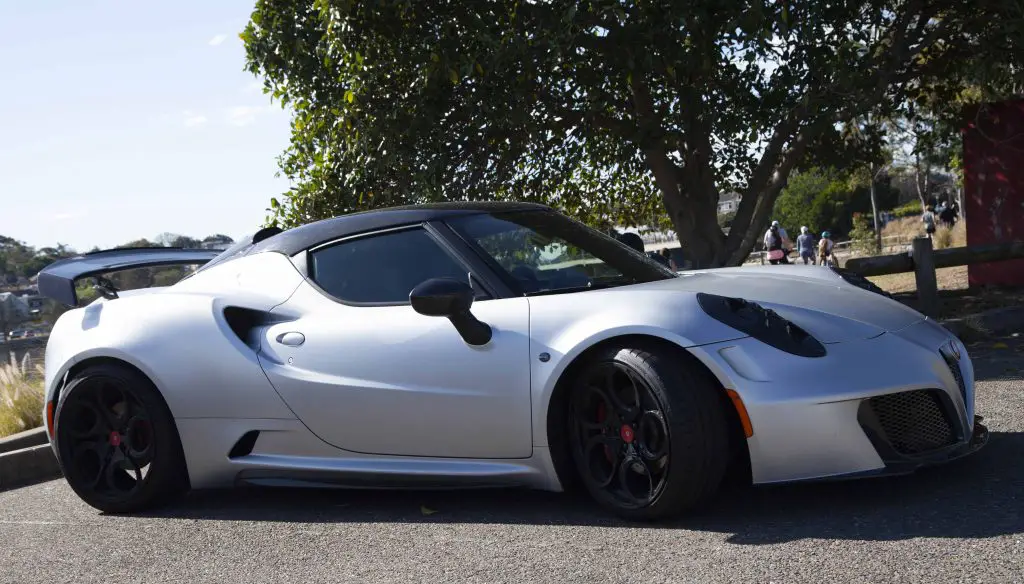 Since Elon purchased this car, he has expressed his disbelief and depressive emotions towards the company. Not surprisingly, owners from all over the world in the community have reached out and shared their unfortunate encounters of similar nature (although, not on such a big scale).
Total Costs to Date
The entire build to date has cost a total of the initially quoted €62,100 but has had additional increments since. The Pogea Racing Alfa 4C Nemesis costs have now come to a whooping €74,202 (AUD $119,776 and USD $87,029) which now also includes an element of storage fees at the Pogea Racing workshop for a few months.
This doesn't factor in the quotes received to rectify all of the issues and have the car built to the orginal orders specification. Local Australian specialists quotes have come in around at over AUD $40,000 in labor plus the cost of the 2 liter engine parts from reputable companies such as AlfaWorks in the UK. AlfaWorks have successfully developed several 2 liter examples of their Alfa 4C, unlike what Pogea claims for the Pogea Racing Alfa 4C Nemesis.
Over Promise and Under Deliver
Over Promise and Under Deliver, this has to be the best way to describe the motto in which Pogea Racing lives by. They've really promised the world in terms of the fastest and lightest Pogea Racing Alfa 4C in the world. This Pogea Racing 4C Nemesis is supposed to be 1 of 5 examples produced in the world making it quite rare as well.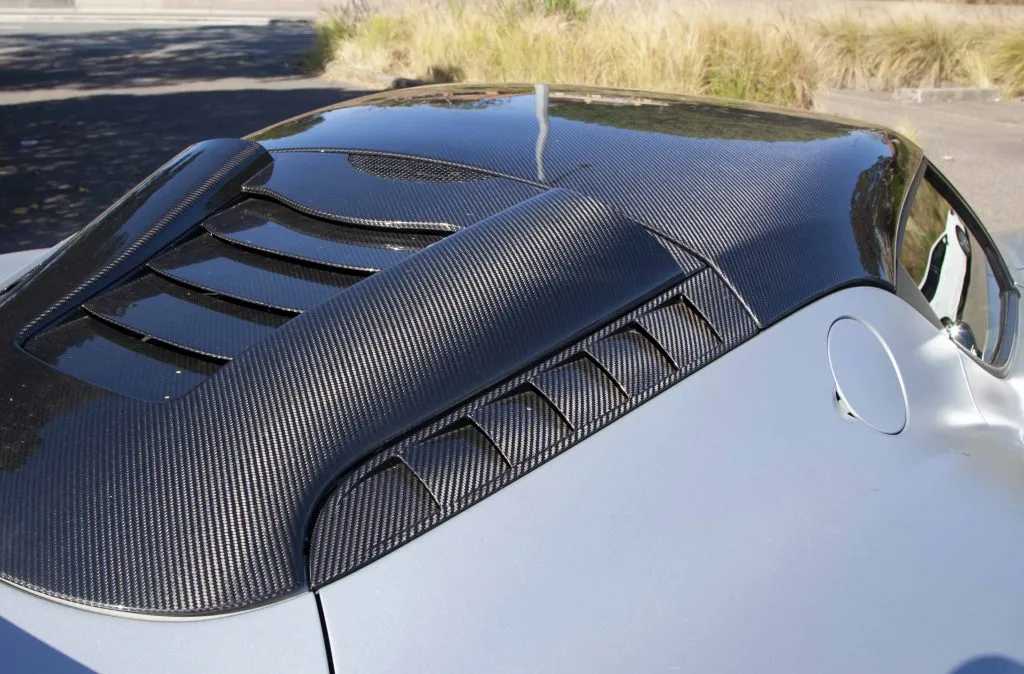 I hope this article serves two main purposes. One is to make people aware that tuning companies like this exist throughout the world, no matter how amazing they seem online and even if a company is from a country such as German, that is well known for its quality and precision engineering, things can still go horribly wrong.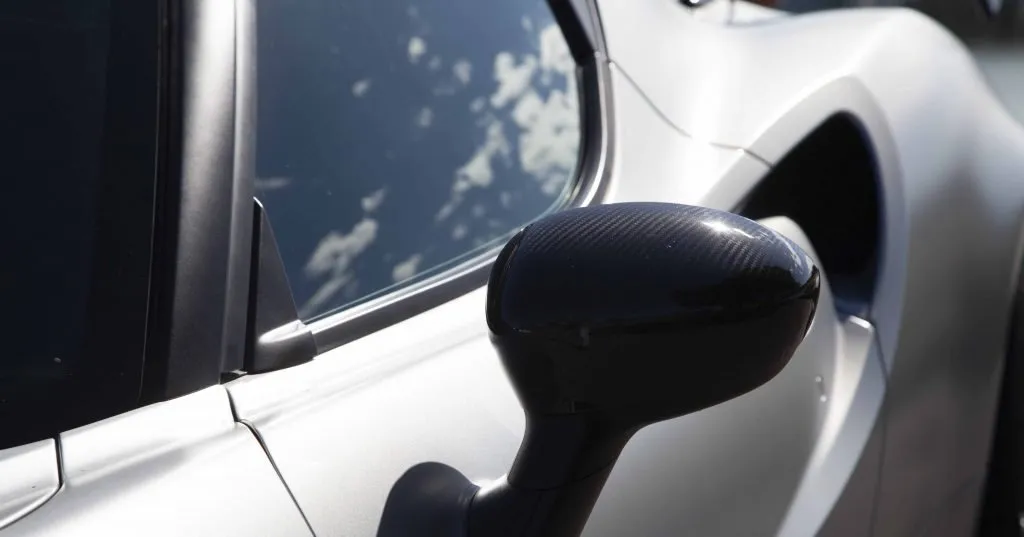 The second purpose is to shed some light on mistakes and poor encounters that have created some undesirable tension and be constructive to allow self-aware companies that have been facilitating such environments, that it's not too late to change, before more customers become disgruntled in the future and reach out to outlets which can leave a mark on a businesses that lie about products such as the Pogea Racing 4C that is hard to rub off in the future.
We really hope this does create change in the automotive community, as especially with these bespoke tuning workshops, it's all about sustainability and that's only achieved by putting the customer first.
The whole saga from the beginning of the Pogea Racing 4C Nemesis build in Germany to it being shipped to Sydney, Australia lasted from December 2017 all the way to September 2019. Just shy of 2 years to build a car! For a car that was suppose to only take 5 months upon receiving the vehicle.
Disgusting Behavior from Any Business
This next bit is regardless of what nice and constructive words I said in the last section. This is something I can never condone. When a business has heated discussions and debates with you in private, that is not desirable but somewhat acceptable. But when a business takes it public, it's just purely pathetic. Especially when that business has a large following.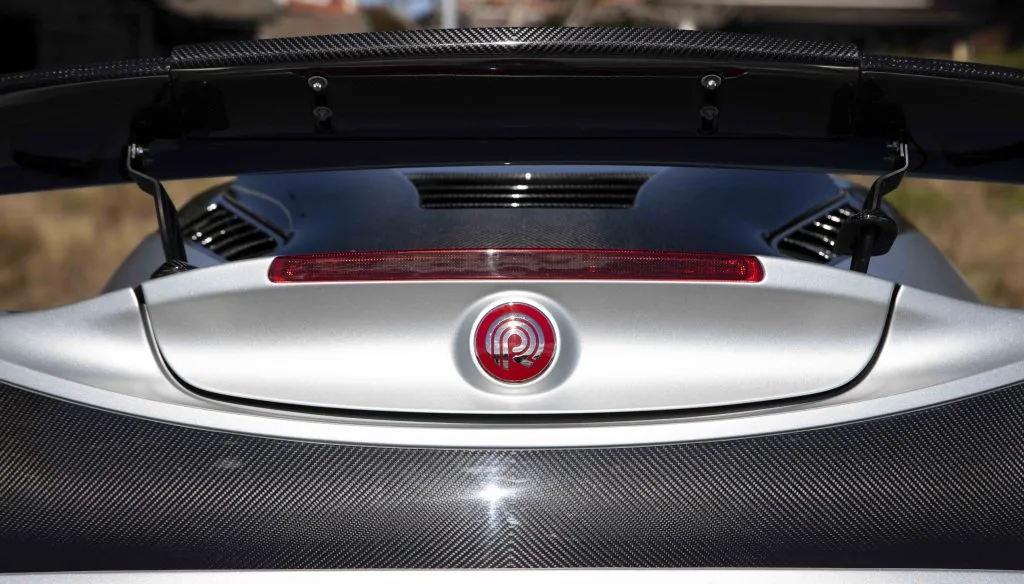 What they did to their Pogea Racing 4C Nemesis customer should never be done in any circumstance. They took a picture of Elon and his wife and publicly posted them on social media defaming him and his character as a human being.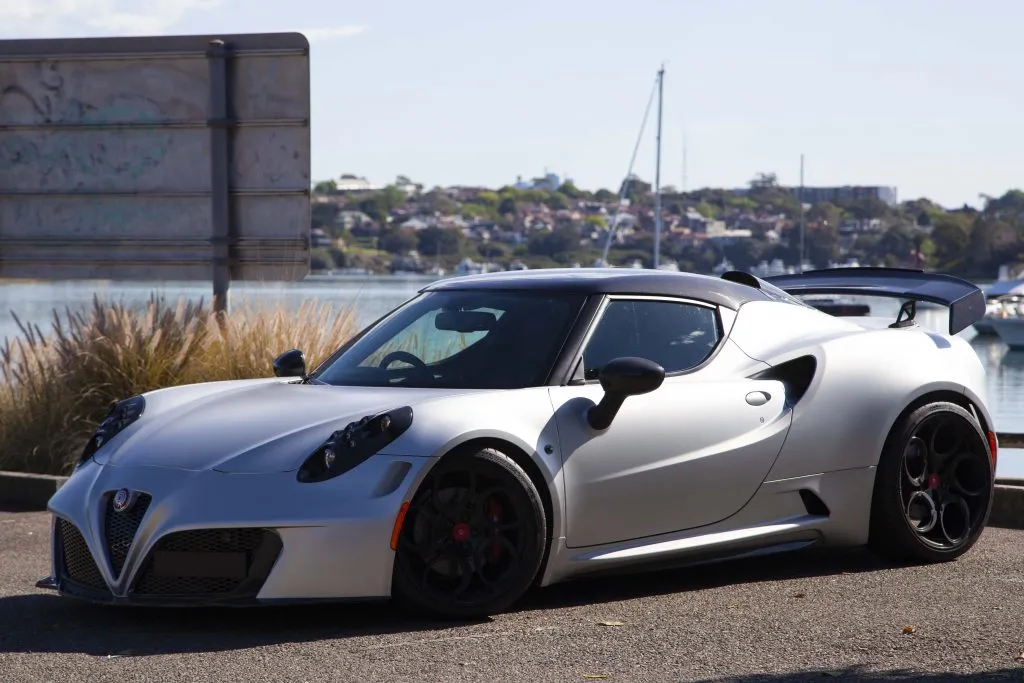 A false rumor was spread about Elon being an international criminal that was aiming to do harm to Pogea Racing as well as Elon also being convicted against fraudulent taxation charges. This of course, is a completely false accusation and one in which Elon confirms is not true. In case you're wondering, I can also confirm that he's not in jail and the police aren't after him. Elon recently purchased a Maserati MC20 from the dealership, which hilariously wouldn't possible from a jail cell. Hope you enjoyed the read!
Further Supporting Documentation
This section simply contains supporting documentation around interactions and advertisements for the Pogea Racing Alfa 4C Nemesis from the business and a key representative, the owner of Pogea Racing. These documents support some of the statements that were made throughout the article. We're just uploading the key documents otherwise it would be too much to read through. Feel free to check them out below if you like.