Maserati has always been a company that pushes the limits of what is possible in the automotive industry. Their 2006 Maserati GranSport is no exception to this rule, and it exemplifies this spirit with its breathtaking design and jaw-dropping performance. However, you don't need to take my word for it, just read on!
The 2006 Maserati GranSport is one of those cars that makes people stop and stare; even if they know nothing about cars, they can tell at a glance that this car screams "expensive" regardless of it being almost 20 years old.
The timeless exterior styling starts with an aggressive front fascia which features unique headlights and grille treatments as well as distinctive side skirts. This leads into an equally elegant rear end. These elements all add up to a well refined and updated version of the Maserati 4200gt. Stylistically the car is sharper and more aggressive giving it a more mature look.
Like all cars from this era, it has its quirks – such as the uninspiring automated manual gearbox and cramped backseat, but these are more than made up for by its outright performance which is at times intoxicating, to say the least.
I'm sure you're sitting there wondering how I could possibly find myself behind the wheel of an exotic 20 year old car, but luckily for me, a good friend of mine let me borrow his pride and joy for an entire month. The 2006 Maserati GranSport defines Italian style and performance with its low-slung body and visually striking design, while being surprisingly inexpensive for what it is. Let's get into the detail of this 2006 Maserati Gransport review and explore the reasons why it's so special.
2006 Maserati Gransport Specs
Quite simply for its time, the 2006 Maserati Gransport is a powerhouse. With the Ferrari derived V8 engine pushing out a wild 396hp, this car was the definition of power in 2006. However, it's not just about how much power is available under the hood; the GranSport also handles like a dream for its time. Significantly better than its predecessor.
The active Skyhook suspension, that has been utilized in many Maserati's over the years has now been refined to a point where it provides a lot of extra value to the Gransport in the handling department.
The suspension can be adjusted according to which mode the driver selects. When the sport mode is selected, Skyhook will become noticeably firmer providing more grip for improved effectiveness in corners. By no means does that mean it's uncomfortable to drive, in fact it just feels more agile and responsive.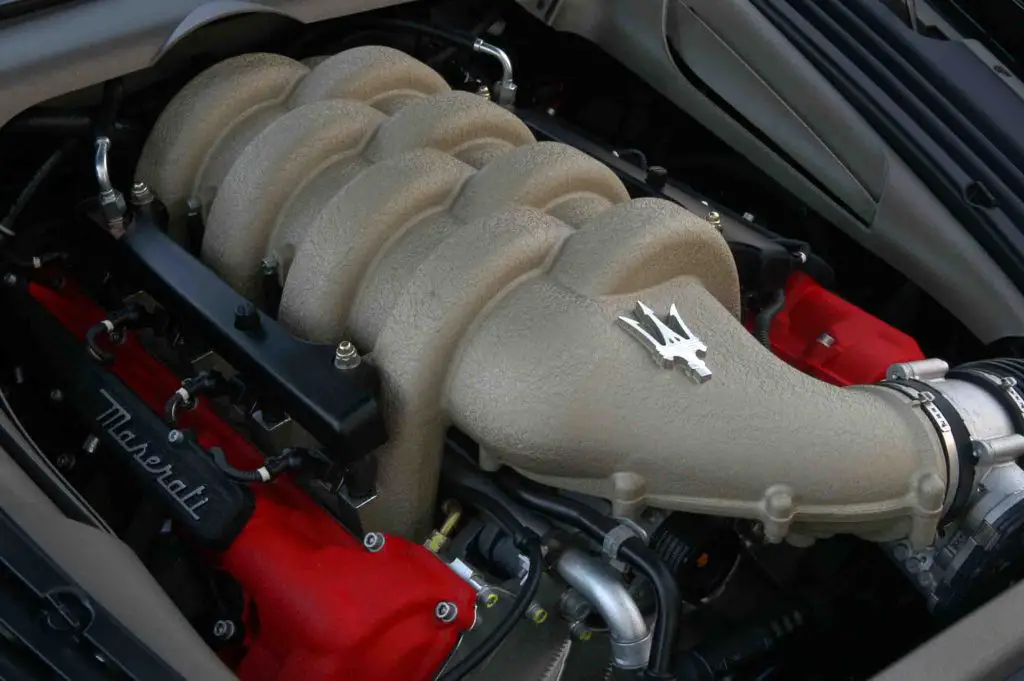 Let's take a quick glance at the 2006 Maserati Gransport specs:
Engine Type: V8 with Port Fuel Injection and Aluminum block and heads
Horsepower: 396 HP / 294 KW at 7,000 RPM
Torque: 333 lb-ft / 452 NM at 4,500 RPM
0-60 mph: 4.8 seconds
Dimensions: 178in. Length / 72 in. Width / 51 in. Height (L 4.52m/W 1.8m/H 1.26m)
Top Speed 180 MPH / 290 KMPH
Wheelbase: 105in. /2.66m
Curb weight: 3,700 lbs / 1680kg
Transmission: 6 Speed Automated Manual with Paddle Shifters
With all these delicious specs, the 2006 Maserati Gransport 0-60 mph time is a very exciting 4.8 seconds and if you push on further, it will hit a top speed of 180 mph. This is sure to put a smile on anyone's face.
The Different models of the 2006 Maserati GranSport
In true Maserati fashion, they could not just release the Gransport on its own, they also made sure to include the Gransport Spyder variant as well as a few extra special models.
2006 Maserati Gransport Spyder
The 2006 Maserati Gransport Spyder is the convertible variant of the Gransport, and has the same power as the hardtop. With its removal of the rear seats and shorter wheelbase by a whole 9 inches, the Gransport Spyder provides a sportier edge over the hardtop. With a retractable roof to hear that V8 truly come to life it really immerses you in the whole Italian fiasco and brings to life the what it means to drive an Italian sports car.
Comparatively to the standard Gransport's production numbers sitting around the 2,640 mark, there were only 473 Gransport Spyder's ever produced adding to the cars appeal as it's fairly rare.
With all of this, there are a few minor drawbacks. The Gransport Spyder brings the weight up to 3814 lbs / 1730kg which is a substantial amount and of course the structural rigidity if compromised as the hardtop roof adds to reducing the cars roll during corners. But maybe the shorter wheelbase counteracts this and provides a greater sense of cornering agility.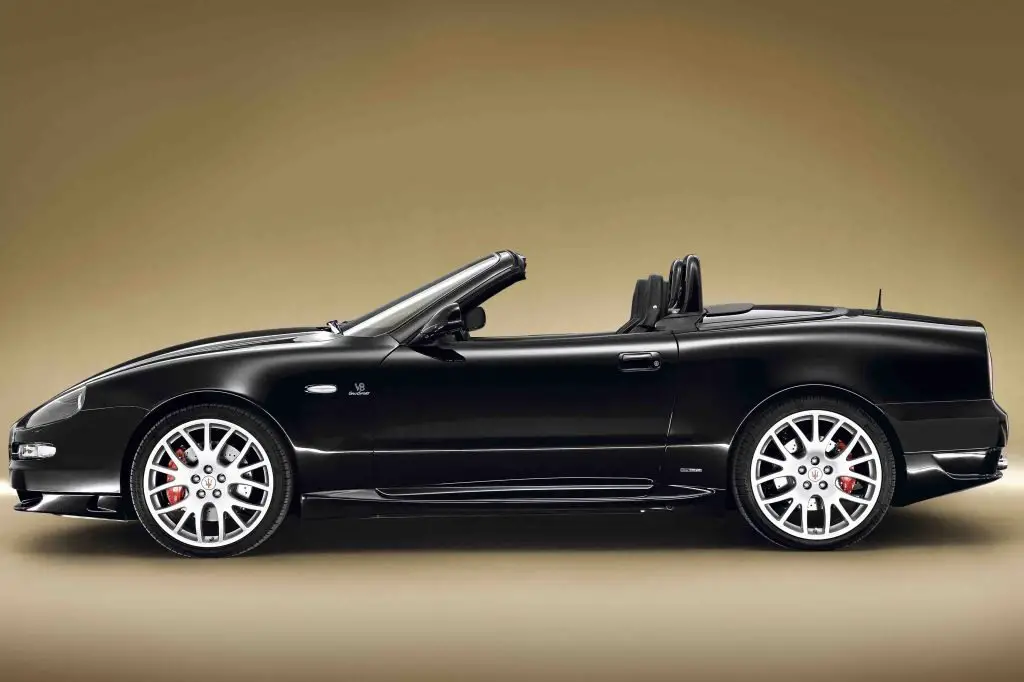 2006 Maserati Gransport LE
The Gransport LE or "Limited Edition" is a version created by Maserati to appeal to customers who want something a little more optioned up than the standard 2006 Maserati Gransport. It includes many of the same features as its counterpart, but also has the following in addition:
Heated Seats at the front
Full Leather Interior
Brake Calipers in an alternative color
19″ Trofeo Wheels (Painted in Grigio Mercury)
Memory Seats (Drivers Only)
Electrochromatic Rear View Mirror
Gillies Painted in Black
Headlights Upgraded to Xenon Lights (Including Headlight Washers)
Rear Parking Sensors
A stackable CD Changer for media
The Auditorium 200 speaker system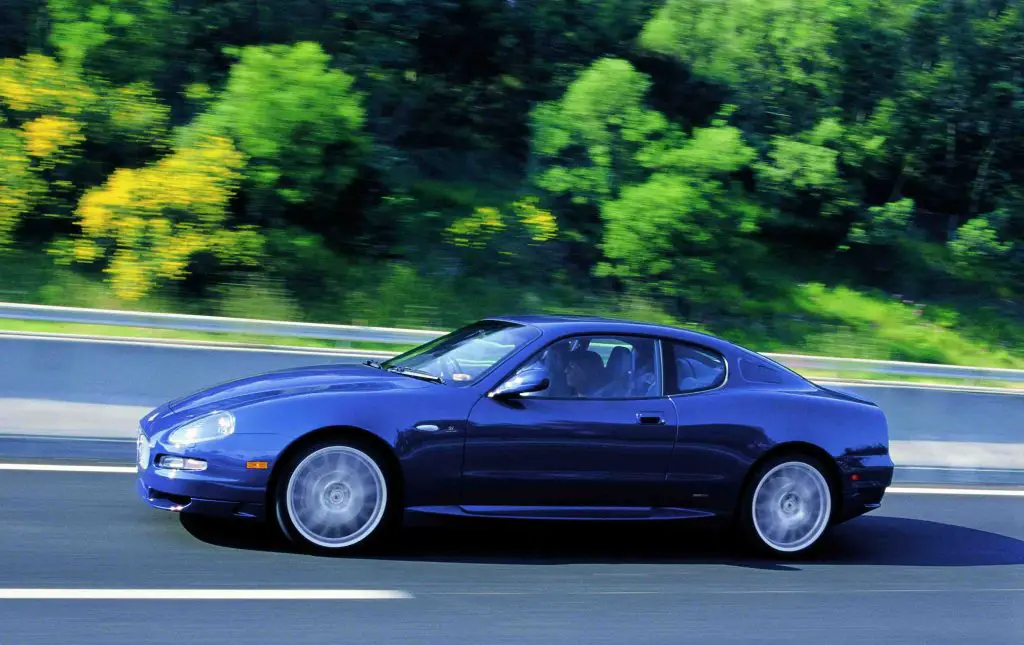 The Gransport MC Victory
This is truly the ultimate 2006 Maserati Gransport, it is the rarest of the rare with only 180 examples ever produced.
The Maserati GranSport MC Victory was inspired by the MC12 race car which won a championship or two back in its time. This means that the Gransport MC Victory offers a variety of features designed to enhance your driving experience. The car is powered by the same 4.2 liter 396 horsepower V8 as the standard Gransport but what makes it special is all the extra bits, it's equipped with a larger front lip and side skirts to generate higher downforce at when travelling at speed.
The 2006 Maserati Gransport delivers a more direct, responsive steering as well as better stability at high speeds due to an upgraded steering rack and the utilization of all of the above mentioned modifications.
The Gransport MC Victory's interior is trimmed in leather and Alcantara and features carbon fiber racing seats which come straight out of the MC12 itself, this alone makes the MC Victory worth every dollar it costs in my opinion.
There's a wealth of information about this in my review on the Maserati Coupe and detailed review of the Maserati Gransport MC Victory (#1 of 180 made) be sure to check that out if you want to find out even more information.
On road performance
After driving this car, you really get to understand what it means to be behind the wheel of a supercar, you get instant power and direct response from every throttle input.
The 2006 Maserati Gransport is by far one of the most underrated cars on the market today, if not for its close links to Ferrari and the Ferrari shadow casting over it, then the Gransport would undoubtedly be more sought after as a top tier automobile in this category. Although, there does seem to be light at the end of the tunnel as prices are starting to rise as a reflection of the market recognizing the Gransports brilliance.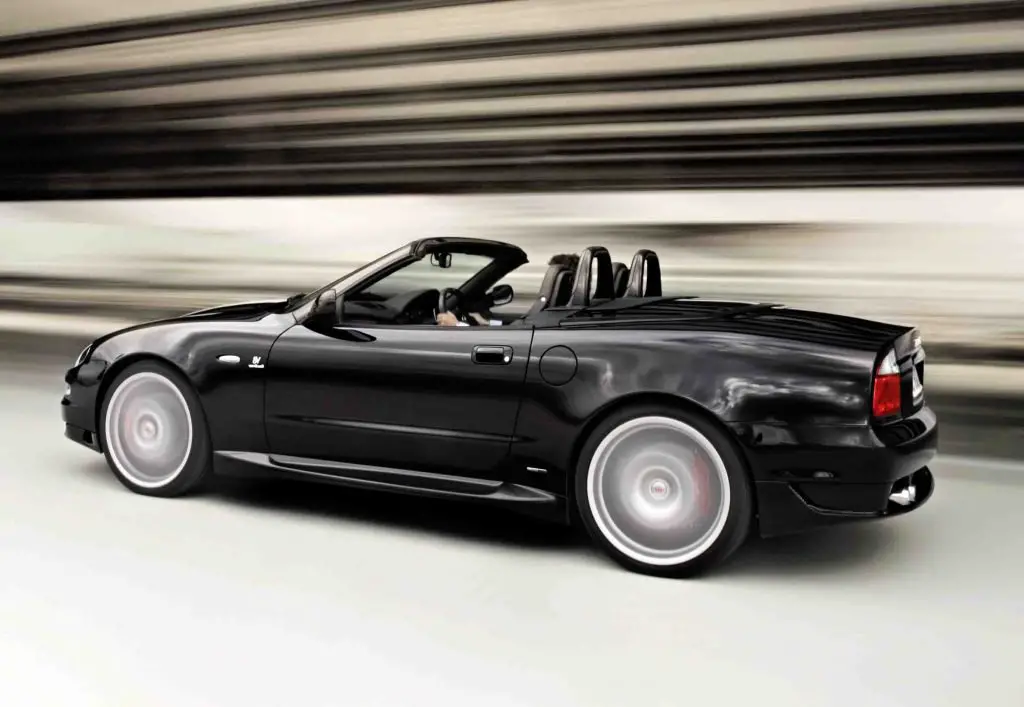 Though I had some concerns about how well an automated manual gearbox would work with such a high performance car (especially since manual transmissions are becoming less common), my worries were quickly relieved once I drove off into traffic, there's no hesitation when changing gears, yet slight rough on occasion.
Although this quickly changes once you begin to drive the car in a more throttle happy manner, the gearbox is a testament to its time and unfortunately just isn't as quick as you'd expect in a more modern day gearbox. Although for 2006 it does the job. Aside from this minor setback, the glorious sound and uniquely special feeling the car gives you is not comparable to any other car within its sports grand tourer class in my opinion.
2006 Maserati Gransport Reliability and Problems
Like every great car in the world, there's always some downsides. The Maserati Gransport reliability is one of those things that plagues such a great car. The 2006 Maserati Gransport problems were somewhat scarce and mostly seemed to be related to the cars electrical system, which is not very surprising considering many parts on these old fashioned Maserati's are electrically powered. It would sometimes through random errors that would correct themselves after a quick drive or buttons would play up as well.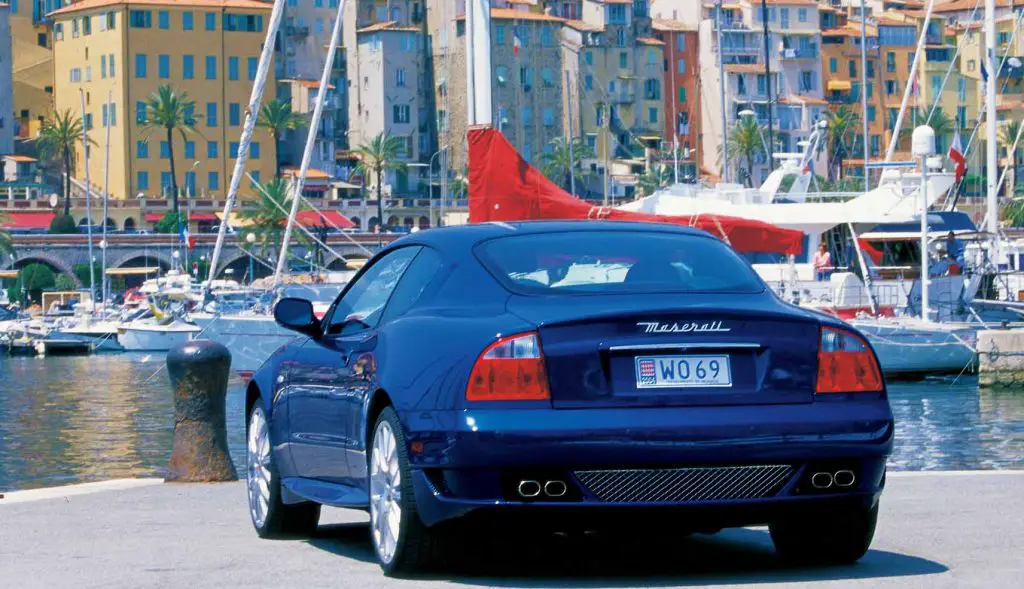 With relation to cost vs reliability, the 2006 Maserati GranSport reliability has been ranked as fair by most owners with some exceptions. A few owners said they spent over $8,000 in repairs due to worn out/broken swing arms. This wasn't much of a problem for going around town but when the car was up to a significant speed, vibrations could be felt through the steering wheel.
For most Gransport owners, considering it's a performance Maserati, they opted to ensure this issue was quickly rectified.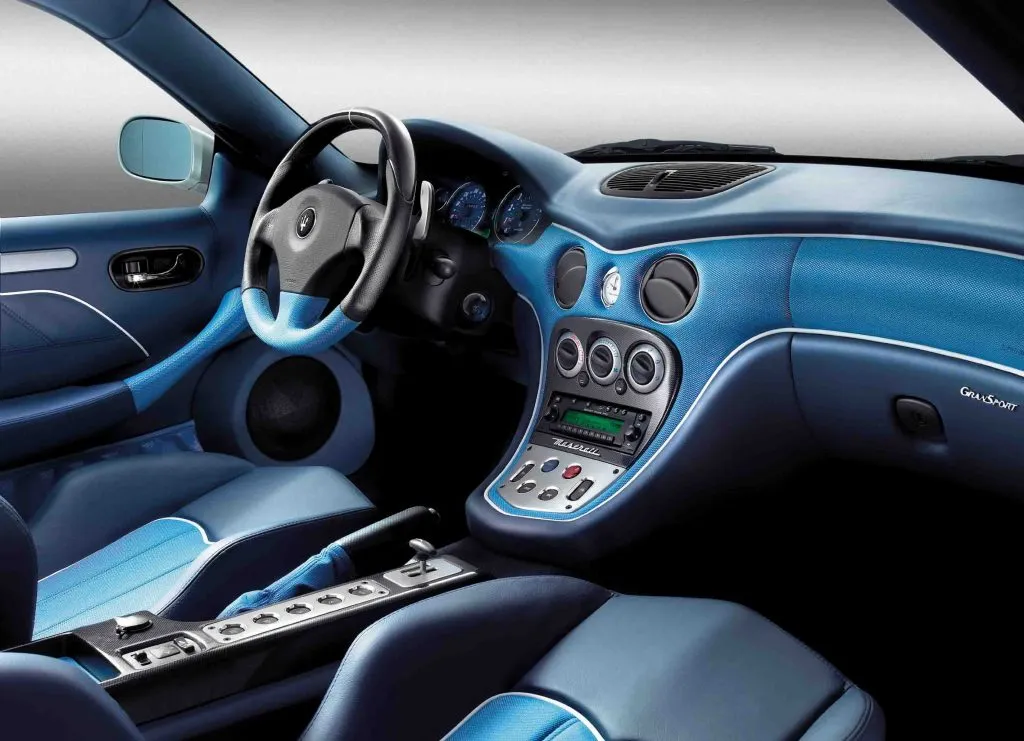 There's also some other issues that can range from inexpensive to costly, these include Skyhook suspension leaking hydraulic fluid, Gearbox F1 pump failure, Gearbox Actuator failure (the purpose of this is to select the desired gear), heater core leaks and rust forming around the rear lights (We've seen this on the 4200GT and Gransport).
Other than that as the major issue, the 2006 Maserati Gransport is generally reliable. Of course, with Maserati being an exotic Italian car, when Gransport problems do arise, they usually aren't going to be a cheap and easy fix.
Is the Maserati Gransport a Good Car
The Maserati Gransport is a niche car, and it's not for everyone. It has more power than other cars in its class but doesn't handle as well as some of the competitors. It also has taken a massive hit in depreciation which means that this 2006 Maserati Gransport would be better suited to someone who either wants a reasonably affordable Maserati to keep for a fair while as they might experience a further loss in value, hence it would make sense to get use out of it. This car also requires someone who is willing to take very good care of it ensuring that the value is retained and you reduce the probability of any major and expensive issues arising.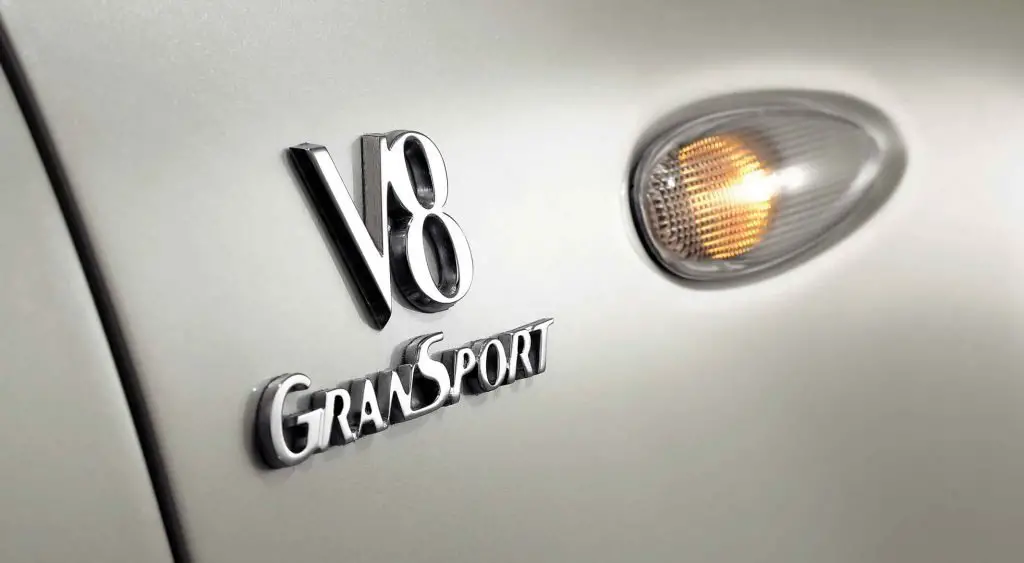 That being said if you don't mind taking on some expenses, are looking for a fast and powerful 2006 Maserati Gransport then this would be perfect for you. After driving it, I couldn't recommend it more, if you have the money or expertise to maintain the car then the feeling it gives you will more than make up for any expense incurred.
How much is a 2006 Maserati Gransport?
Brand new in 2006 the Maserati Gransport would cost you about $98,000 for the base model or $100,000 for the Gransport Spyder. If you wanted a 2006 Maserati Gransport LE then it would cost approximately $105,000 brand new.
Luckily, it's not 2006 anymore and the majority of Gransports are vastly depreciated (as most Maserati's do) unless it's one of the more special editions. Secondhand in 2021 you could easily find a 06 Maserati Gransport for around $18,000 to $55,000.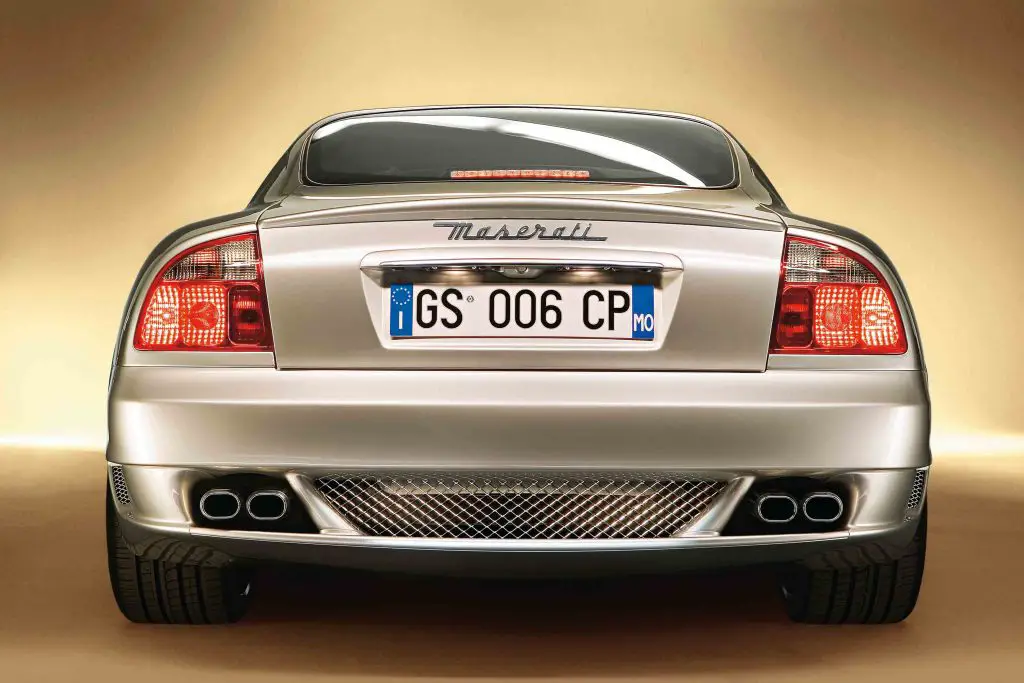 The Final Verdict on the Maserati Gransport
After all things considered, the 2006 Maserati Gransport is a classy and unique proposition. It's not a car for everybody but what it lacks in certain areas it more than makes up for in smiles per mile.
If you're are in the market to buy one then I whole heartedly recommend buying 2006 Maserati Gransport as long as your budget permits for the initial purchase price and the above average maintenance costs you can expect, if not then it's probably not a risk you should be taking as it will burn a hole in your wallet.