Whether you love your old classic or prefer the comfort of your speedster, most car lovers have heard of the option to 'tune' their car. But what is car tuning? Is it really worth it? And how much does it cost? 
Here are some tips on what tuning of your vehicle involves.
What is car tuning?
Car experts usually talk about car 'tuning' when they refer to improving the performance, appearance or handling of a car. There are four different ways to tune and customize a vehicle: body tuning, engine tuning, interior tuning and suspension tuning.
Engine tuning
Engine tuning can be as simple as taking the old engine out and putting a more powerful engine in. However, this does not strictly count as tuning. Tuning is mainly about expanding and improving the existing vehicles parts to deliver more power and improve performance.
With the engine, one starting point can be the classic increase in displacement, where the cylinders are bored out to create room for larger pistons, which would generate more power.
However, the process does not have to be so complex: turbochargers can provide a much higher torque, with which you can increase the power to 20% – with a possibility to go up to 50% with a professional configuration. You can also retrofit a supercharger in petrol engines, which would give you the same performance increase. This means that combustion is improved by the compressor which supplies more air and this increases power.
Often underestimated is regular cleaning of the engine or changing the air filter which can help to smooth the intake and exhaust ducts for better driving performance.
One other tuning option for your engine is chip tuning. For this, the tuner influences the computer control of the engine to enable a higher torque via the chip, and its controlled sensors on the engine. This can easily be carried out without a screwdriver.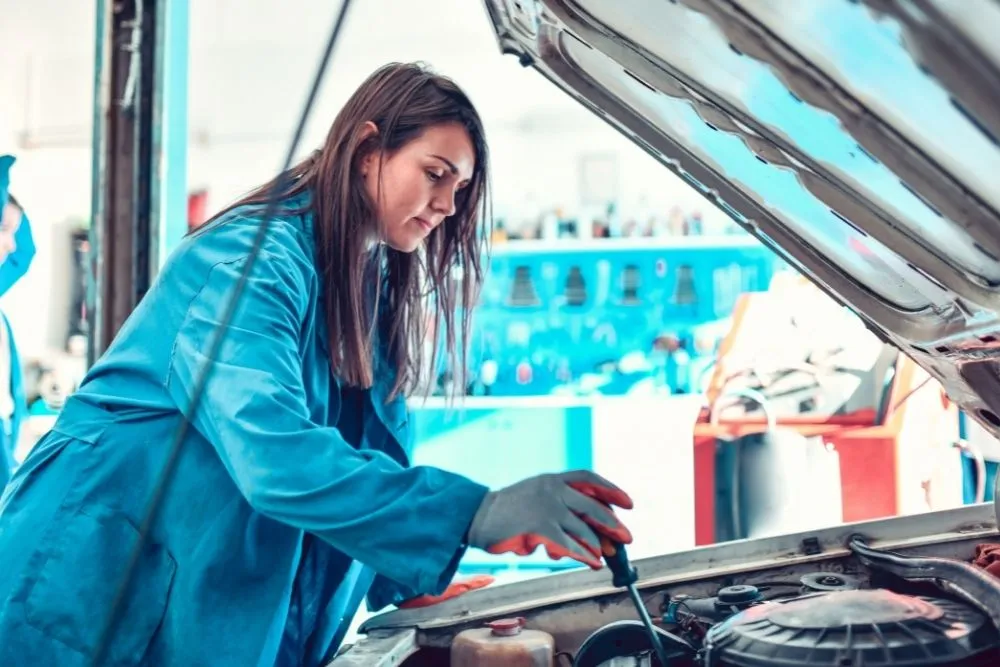 Suspension tuning
While engine tuning is hidden under the bonnet, suspension tuning enhances both the car's handling as well as its appearance.

The suspension of a car is designed to appeal to a wide range of customers, but this is not suitable for everyone. That's why, suspension tuning, where tuners modify components of the suspension, is a popular and highly effective way to improve performance. 
One way of tuning a car suspension is to lower the vehicle body. A lowered car is very popular in the tuning community as it makes the car look sportier, and thus faster. But there is not only the looks. A lowered car has a lower center of gravity, which means it sits better on the road and the driver can handle it much better in curves. 
The cheapest way to lower a car's suspension is to install lowering springs. Lowering springs are shorter and firmer than the original standard springs. This makes the vehicle pitch less and respond faster to the driver's steering. Usually, the new springs are considered together with the shock absorbers because they are aligned with the standards springs. Alternatively, coilovers and sports suspensions are more complex and costly.
A lower suspension can also have disadvantages. As a driver, you have poorer visibility, and curbs and raised bumps can mean more scrapes and scratches on the car's body.
Body tuning
The types of bodyshell tuning can range from new wheel rim paintwork to the fitting of a new spoiler. When it comes to the exterior of your car, there are almost no limits.
Tuners often start with hiding anything that's visually distracting. This includes the covering of letters and logos with wrapping, and mouldings or door handles are removed.
Other popular components that are changed are the radiator grille, exhaust or skirts. You can find special sports grilles which are a simple and effective way of giving your car a new look. On the other hand, if you add a rear apron you can make the vehicle look wider. For the rear, you can also fit several exhaust pipes (depending on your car), and tuners can also add a trim to the tailpipe.
The classic car component for tuning is the spoiler. Either at the front or the read, changing the spoiler creates a great visual effect. Unfortunately, while some spoilers draw attention to the tuned car, not every spoiler improves the driving performance, especially with spoilers that cause too much air resistance at higher speeds.
This is just one example of the balance between appearance and performance in tuning. Not every embellishment that looks good also aids performance, for example, wide tires can increase rolling resistance and whenever you add a new component, this adds weight to the overall vehicle which can slow the car down and make it hard to handle. That's why it is important to know right from the start whether you want to tune your vehicle for performance or for looks.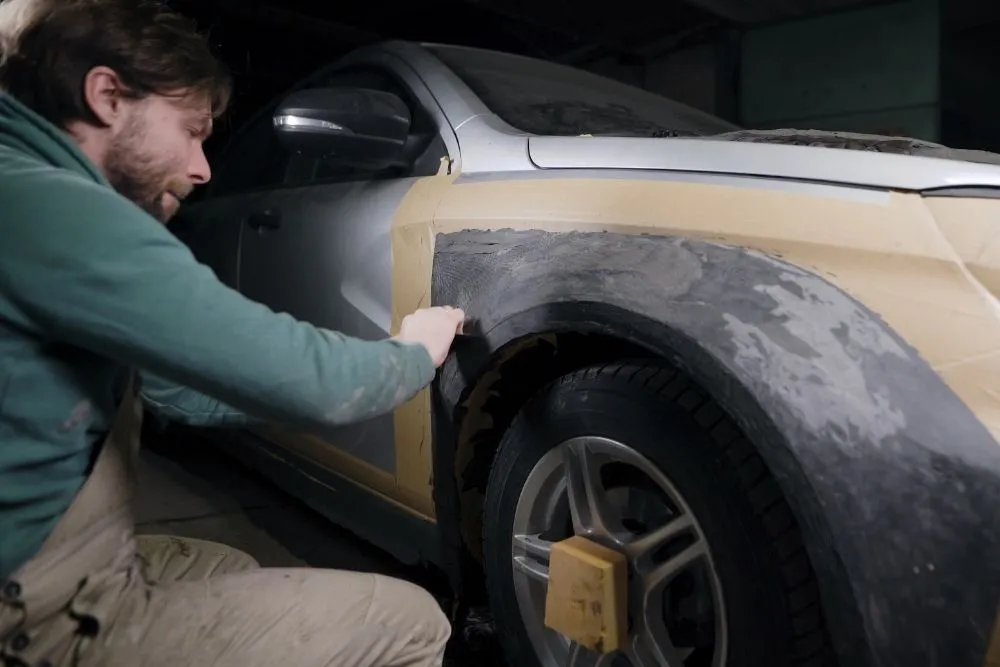 Interior car tuning
Sports seats are one of the best tuning parts for the interior of your vehicle. They do not only look better than your standard seat but they also improve the car's comfort and functionality. Usually drivers love sports seats for their stronger lateral support and the sense that they are feeling more 'one' with their car. You can also choose the different material the seat is made of, with leather much more hard wearing and expensive than the standar plastic seats.
However, you can also make smaller adaptations to the interior, like changing the floor mats, swap your standard steering wheel with a sports steering wheel, or convert your standard 3-point safety belt to a 4-point belt to give you a better driving experience.
What do you need to look out for when tuning a car?
The main thing to be aware of when you are looking at tuning your car, or taking your vehicle to a tuner, is legal regulations. Every part that you change or retrofit to your car may lead to the expiry of its operating licence, and this can occur a heavy fine. You may also not be allowed to drive a tuned vehicle on public roads anymore. 
One way to prevent this is an inspection of the constructional measures on the vehicle by an expert. In order to get the approval, you will need either a parts certification or an ABE certificate.
Each safety-relevant car part comes with a parts certificate, however, this does not cover the proper installation of the car and therefore could endanger road safety. It is therefore important to have an installation carried out by a certified body to get approval for the retrofitted car part. The experts check the vehicle after installation and the functionality of the vehicle part. With the positive test result you can advise the registration office of the update, and the modifications will be entered in the registration certificate.
An ABE certificate is the easier way to get approval for your car component. If a part comes with an ABE certificate, this lists the different vehicle models on which the part is allowed to be installed. You therefore do not need an inspection, but you will need to be able to show the ABE certification at a traffic control.
Where can you get your car tuned?
There are some parts and components of your car that you can easily tune yourself, for example tinting windscreens, foil wrapping or minor paintwork. However, when it comes to engine and suspension tuning you will need more specialist knowledge, particularly when safety-relevant parts are involved. That's when you better take your vehicle to a tuning workshop. The majority of tuning workshops receive direct advice and know-how from the carmaker or the parts manufacturer.
How much does tuning a car cost?
The costs of tuning your car depends very much on what you are looking to get done. A lot of the interior work you could do yourself, and the parts only cost a few dollars. A stylish new foil, colored lights and sleek new exterior mirrors are all affordable.
If you take your car to a tuner, then the costs will of course go up. It's good to bear in mind that often changing one thing on your car can lead to a second change, for example a chip tuning also involves the installation of a new air filter. That's why, it's worth getting different offers in and comparing quotes.
One final thing to keep an eye out for is the legal obligations, such as fees for expert reports or official registrations.
Whether you take your car to a tuning workshop or you tune it yourself, it's vital to be aware of road safety at all times.