2006 BMW 530i Review – Perfect Sized Statement
I remember when first seeing the 2006 BMW 530i, it stood out from all the other competitors on the market, I don't know if this is because I'm a BMW guy over it's rivals but it was just something special. I always thought of this car as the perfect compromise between the smaller 3 series and larger 7 series.
BMW did such a great job creating this perception of the 5 series that even the younger version of myself that didn't know much about cars could tell where it sat within BMW's lineup in 2006. The iconic shape of the 2006 BMW 530i also resonated with me as all of these cars essentially looked almost as cool as the BMW M5 of the day.
When BMW launched the E60 2006 BMW 530i , they met a growing need. Gearheads who had enjoyed their BMW 328i's had married and had children. New families meant selling their 3 series and downgrading to comfortable and feature-rich family saloons. Their performance days were over until the 2006 BMW 530i came along!
The introduction of the E60 2006 BMW 530i heralded a new type of motoring. It was big enough to accommodate the spouse and children (baby seats included), yet it was not a bulky barge-like design that so many family cars epitomized. It was the car that 3 Series owners graduated to, and cleverly BMW gave it similar performance levels to the 3 series.
2006 BMW 530i Review – Perfect Sized Statement
In 1972, the 5-Series was needed to entrench the success of the legendary 'Neue-Klasse' saloons and position BMW as a top motor manufacturer.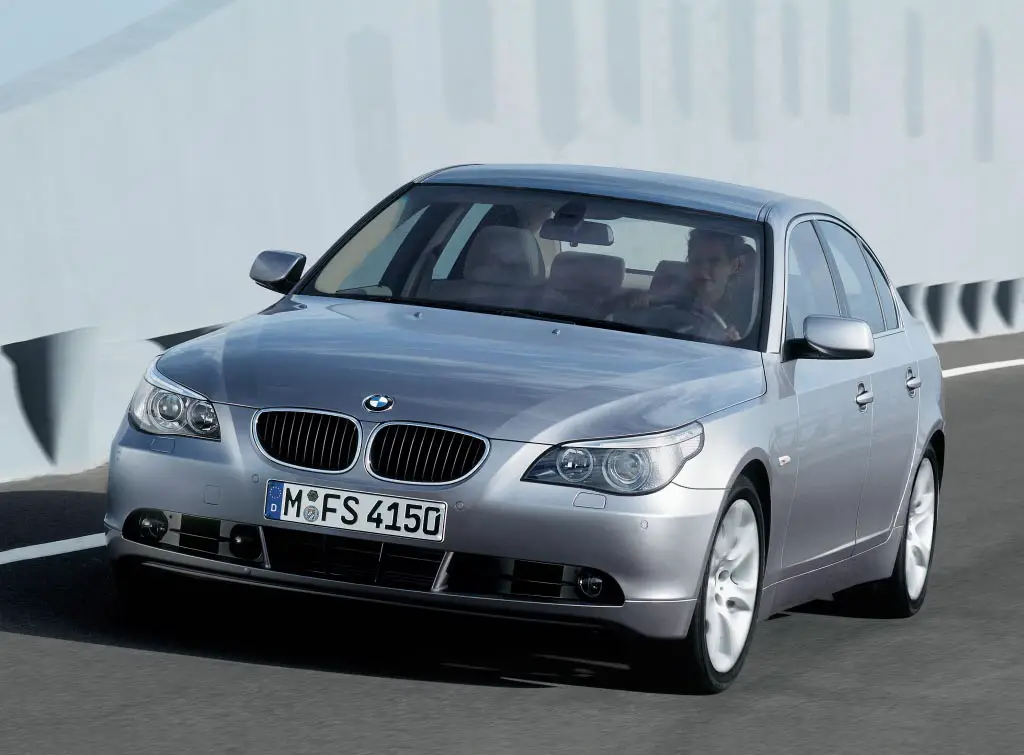 E12's styling was well proportioned, purposeful, and minimalist; every line had a function; this was the genesis of the future BMW 5 series. It was renowned for its solid, well-built body, but with an engine producing only 165 BHP driving the wheels through a three-wheel gearbox, it could never claim the title of a sports saloon. A 535i version producing 218 bhp was launched but was anemic by today's standards,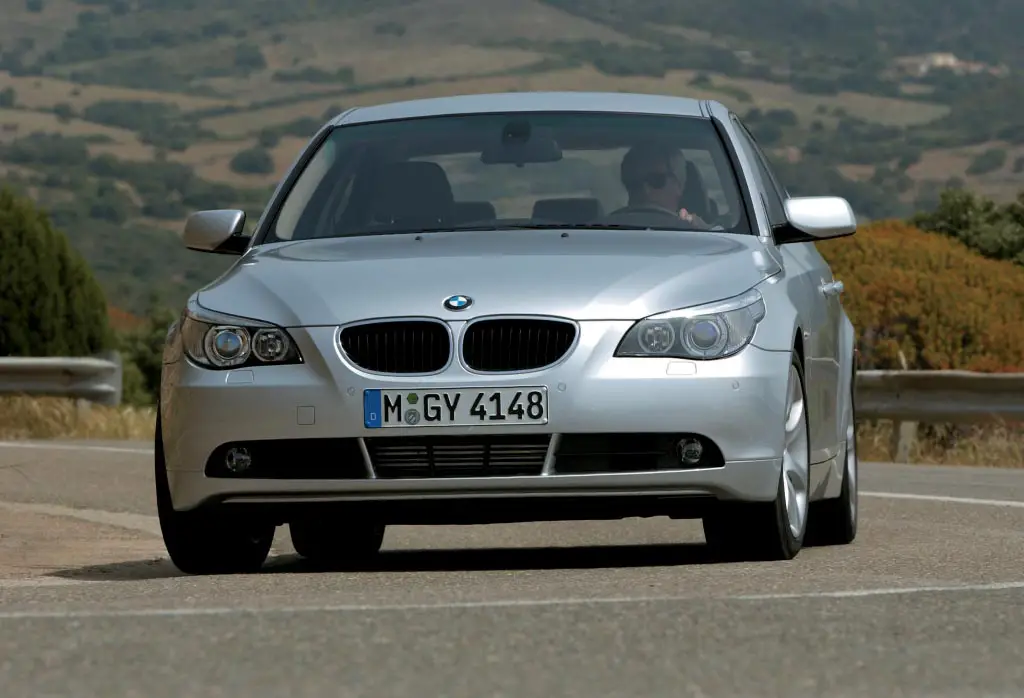 IN 1981 BMW launched the E28 M5 series powered by in-line 6-cylinder models. Based on the 535i, this was a limited-edition model which, over its whole life, BMW only produced 2,241 units.
The fourth-generation E39 body was launched in 1995 and became the foundation of BMW's shape today. The E28 was the predecessor of the 2006 BMW 530i E60.
What Is The Overall Impression Of The 2006 BMW 530i?
The E60 was the first BMW to feature the "Bangle" rear end. By increasing the high beltline that rises towards the rear, Chris Bangle (head designer at BMW) cleverly used negative space to eliminate the E60's bulk and size impact. It was a design that shocked the automotive world.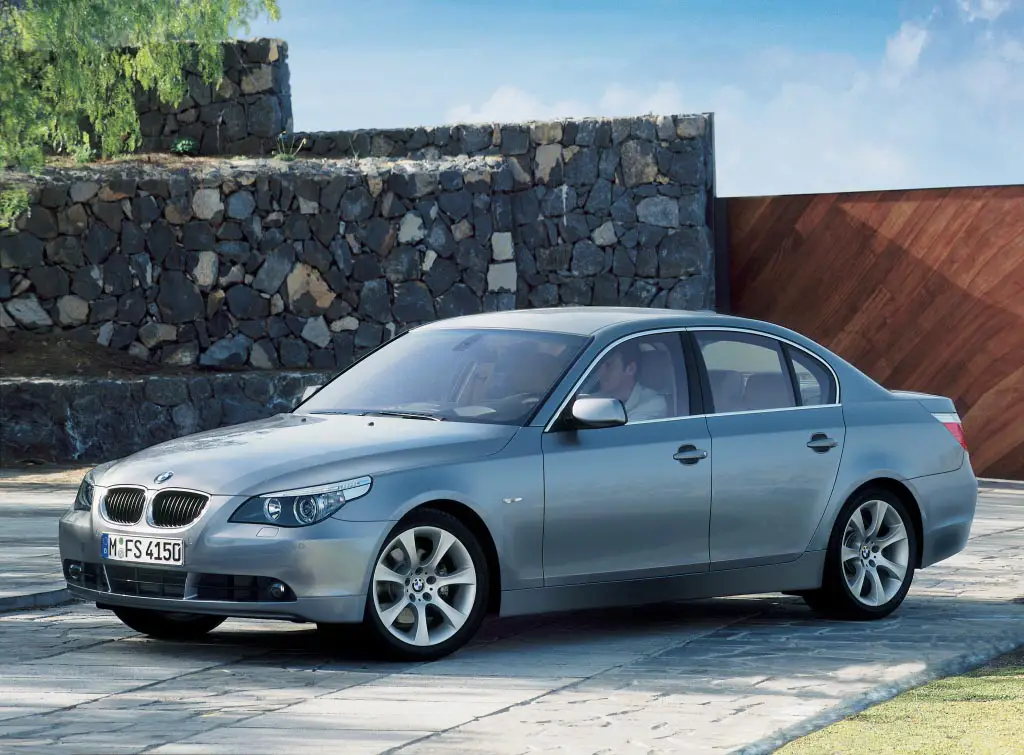 It was either loved or hated. Strident purists claimed that the design had ruined BMW and would destroy the brand. Nothing could be further from the truth. The E60 – model went on to achieve sales records.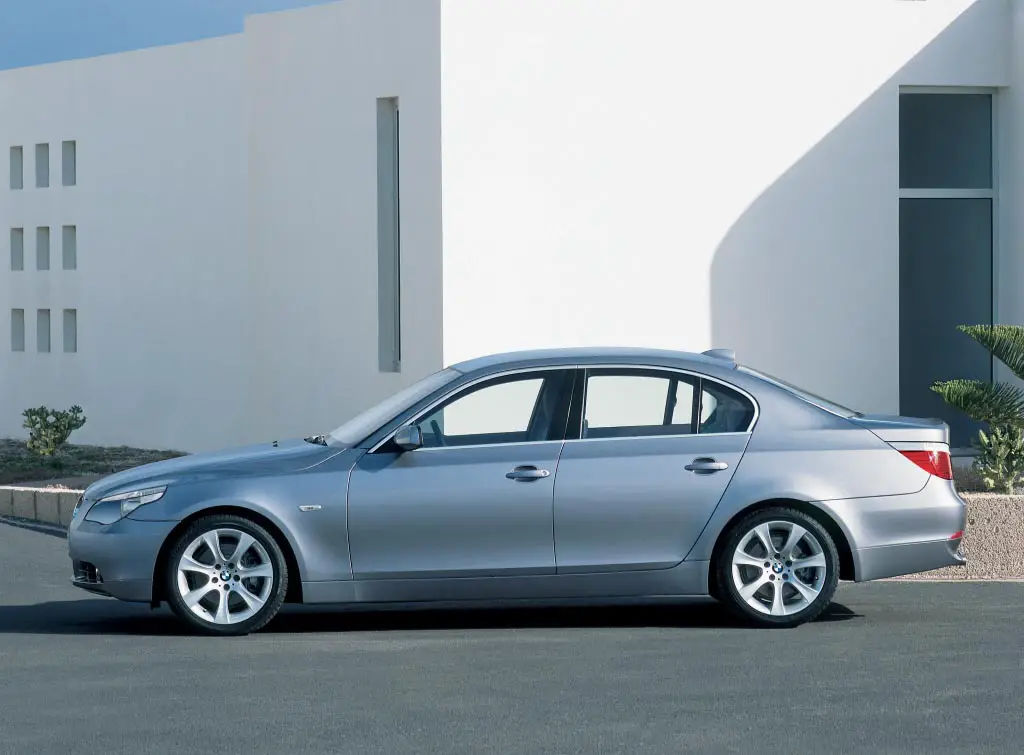 In retrospect, the Bangle era designs have aged well, and some BMW enthusiasts believe that this period may have been the best era of BMW design.
The Interior Of The 2006 BMW 530i
This model impresses with its high-quality materials, finish, and clean, solid look that has aged very well over the years.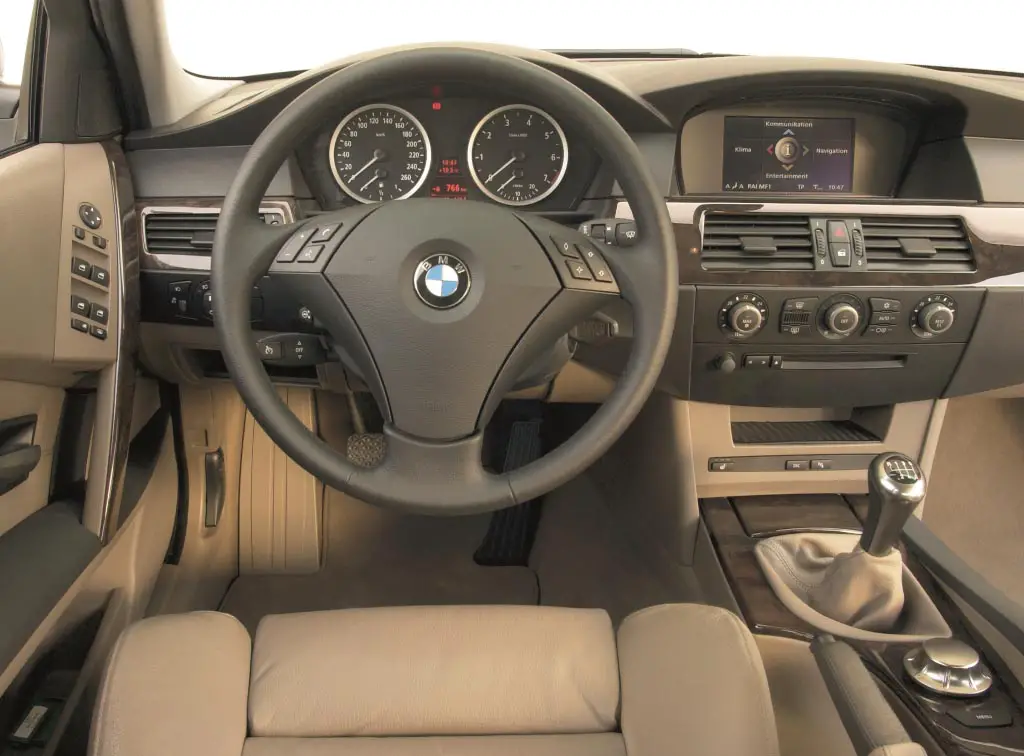 The standard equipment installed on the 2006 BMW 530i includes automatic climate control (rare in those days), a CD player, single-touch electric windows, automatic rain-sensing windshield wipers, and heated mirrors. The seats could be adjusted ten ways and were electrically operated.
The seats were renowned for their comfort and support; however, 12-axis electrically operated front sport seats were available. 20-axis electric comfort front seats were also optionally available at an even higher spec level.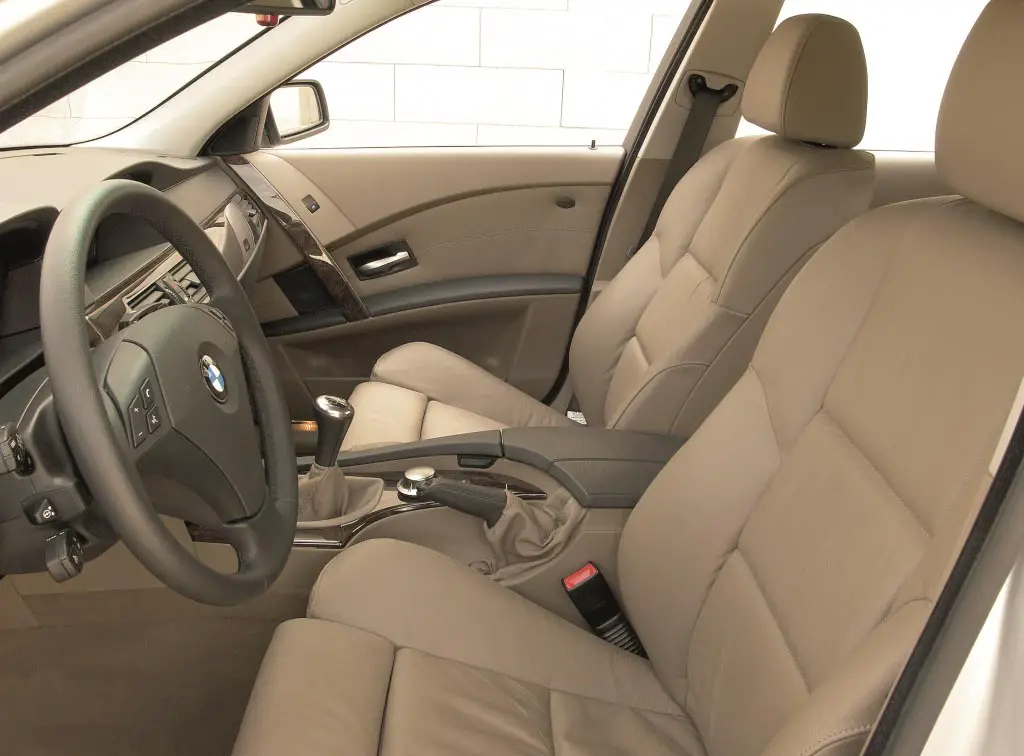 And the most significant advance was that this was the first BMW model to have cup holders! BMW had resisted this trend for many years but finally relented with this model; how times have changed!
It used technology, which was state of the art in 2006, which we take for granted in modern vehicles.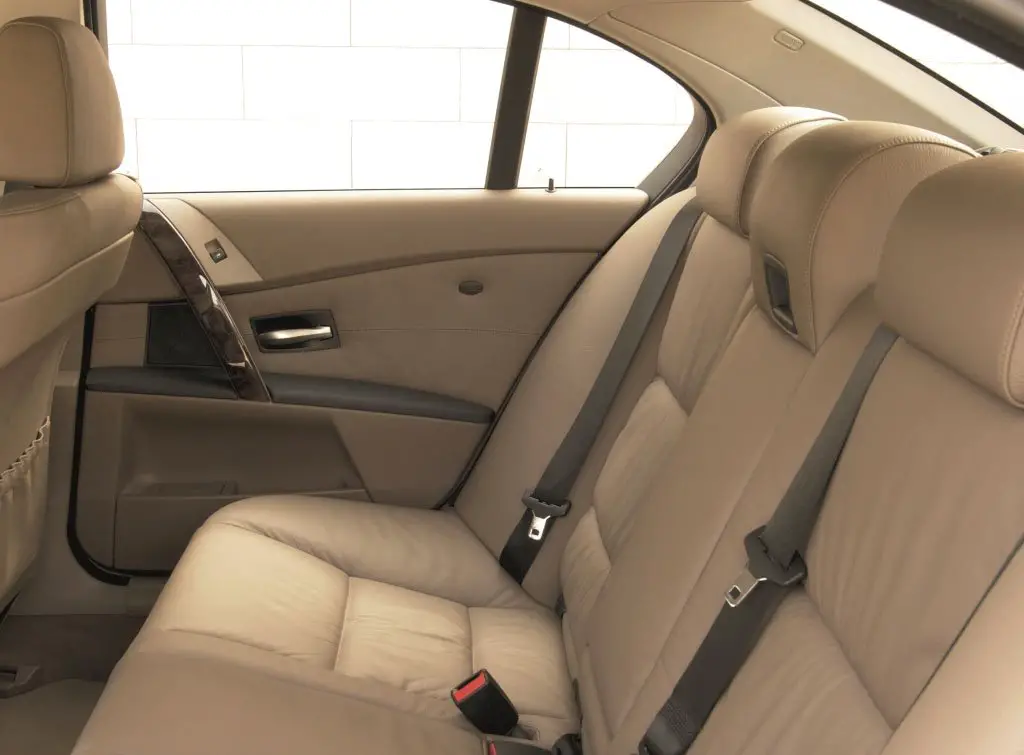 In 2006 BMW started to simplify the controls, and the 2006 BMW 530i had a simple, minimalistic instrument design. The menu-driven i-Drive system replaced traditional controls. i-Drive used an LCD screen and a selector knob on the center console.
Although conceptually a great idea and modern cars have benefitted from well-designed robust driver interface systems, it was not well received by motor journalists or the customers, who described it as clunky, clumsy, and a burden to an otherwise great car.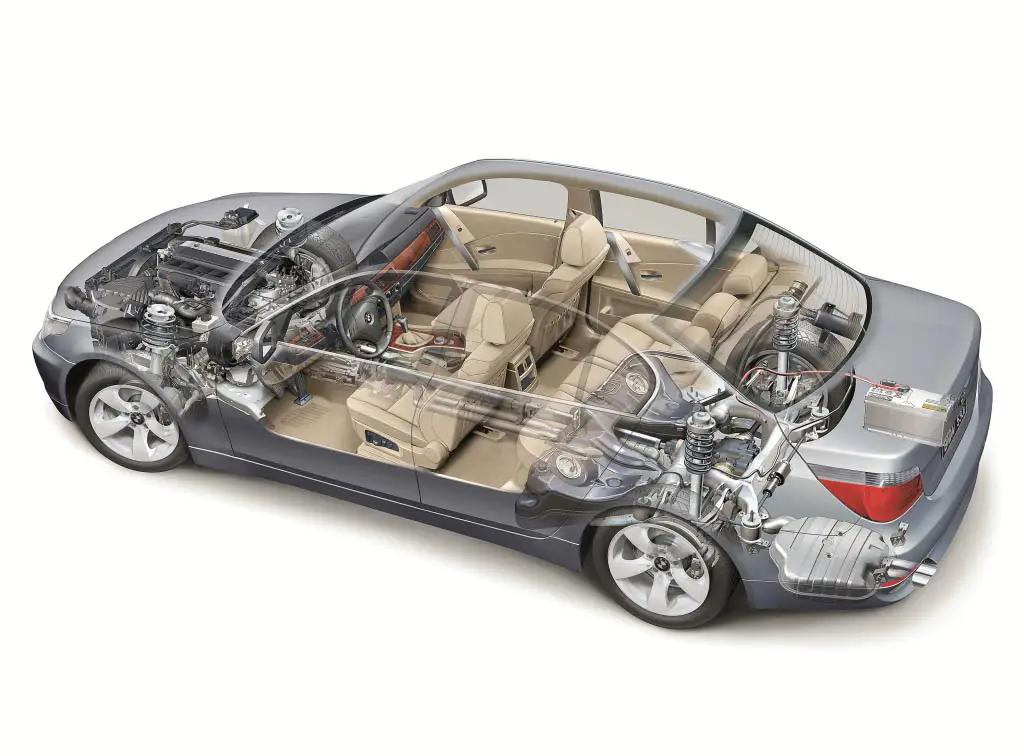 In 2006 the only way to control the sound system was through the i-Drive. The stereo system was reported as being below standard for a luxury car.
Standard controls also included a head-up display, active cruise control, active steering, and voice control. Jeremey Clarkson reviewed the system in his Top Gear days, and I will always remember his frustration at the voice controls not understanding him!
In 2006 digital readouts were displayed by LCD screens which we previously had to read in bright light.
What Engine Was Used In The 2006 BMW 530i?
The 2006 BMW 530i was powered by a new (at that time) 24-valve, DOHC, 3.0-liter in-line six-cylinder engine.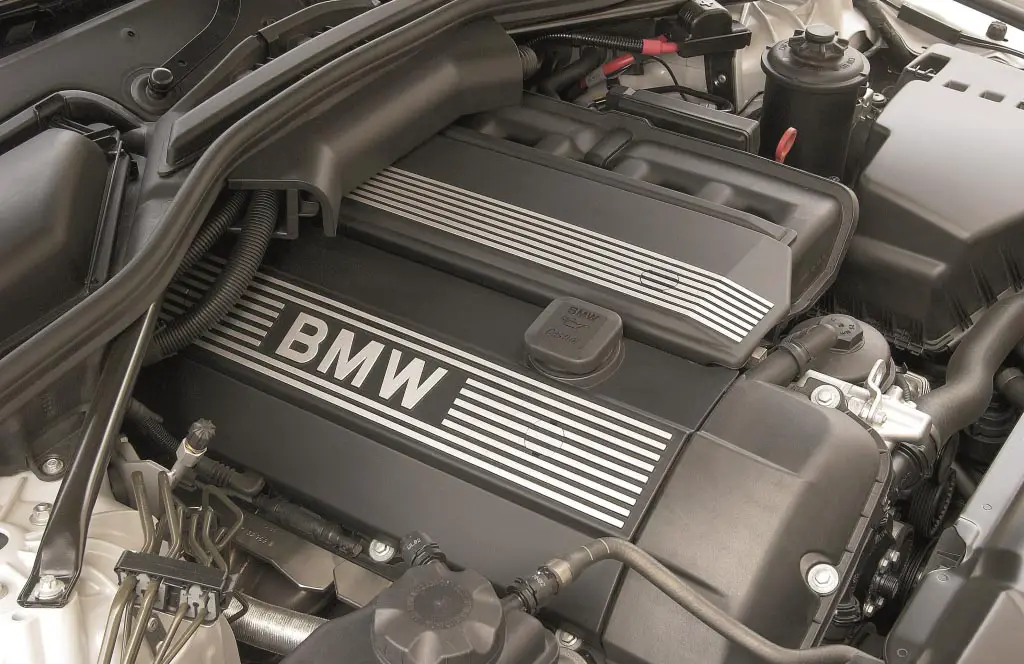 Anyone who has an opinion on car engines will rate the BMW six-cylinder units amongst classic engines in such august company as:
Ford Essex
Honda C30A
Mercedes-AMG M178
Dodge Supercharged Hemi
Dodge Ram SRT-10 8.3L V10
VW Touareg V10 TDI
Porsche Carrera GT 5.7L V10 (980/01)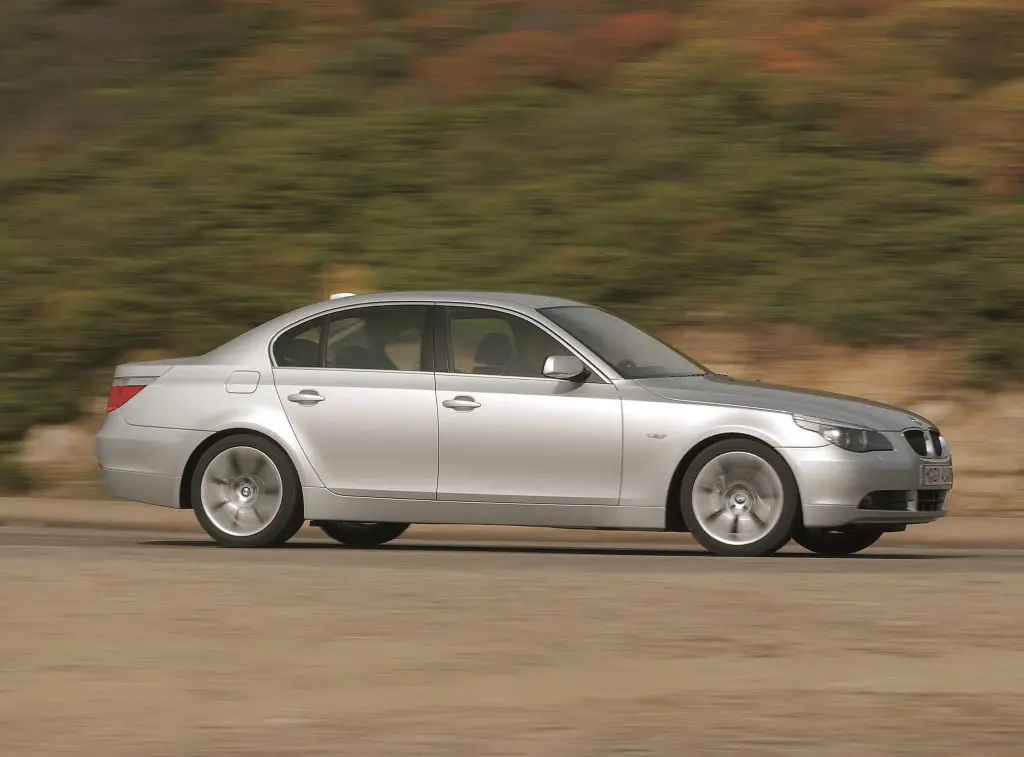 The E60 delivers power smoothly and effortlessly. It was available with a six-speed automatic gearbox which was lauded. A manual transmission is available but has a disappointingly spongy clutch.
Despite the clutch, the engine delivers excellent torque levels with immediate and robust power delivery. It was considered class-leading by most commentators. Although the 220 pound-feet of torque does not look impressive on paper, the actual delivery is managed in such an impressive way that it feels more potent than the stats show.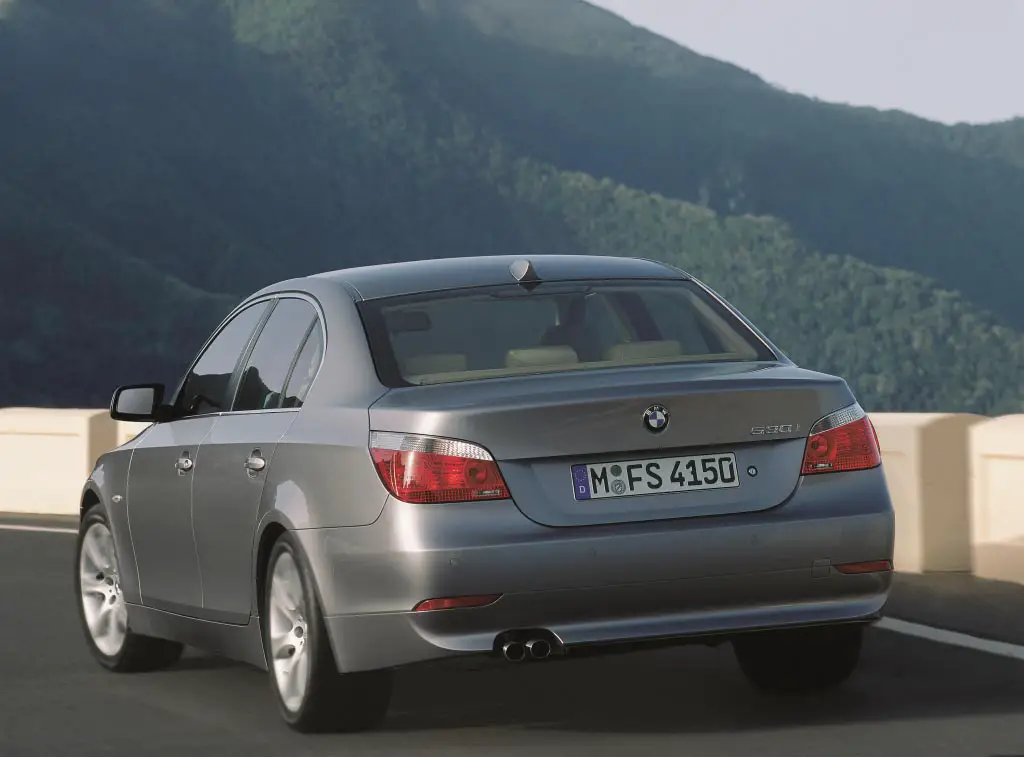 As with all BMW six-cylinder engines, this engine is very smooth and almost unnoticeable at highway speeds. Testers have stated that they have often forgotten to change into sixth gear as fourth gear copes very well, and there were no noise, torque, or acceleration clues that the car needed to be changed into fifth and sixth gear.
The Safety Features Fitted To The 2006 BMW 535i
These include regenerative braking, adaptive headlights, night vision, active headrests, lane departure warning and high-intensity emergency brake lights, Stability control (ASC), traction control (ASC+T), and adjustable damping (EDC); Xenon adaptive headlights were all available technologies on the 2006 BMW 530i.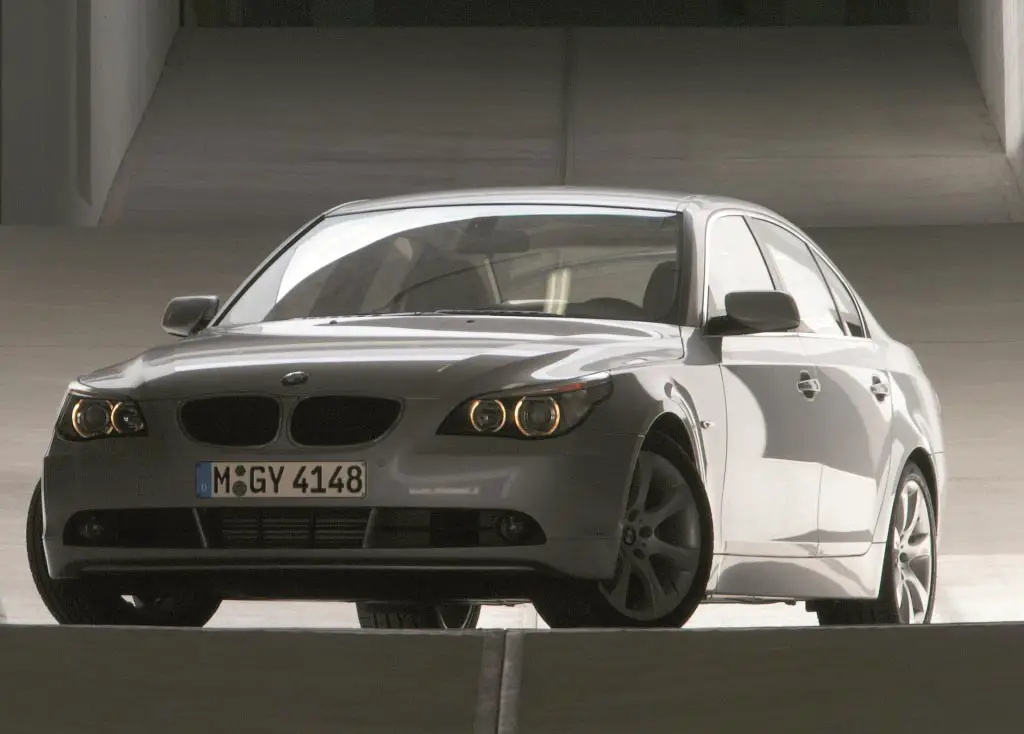 High-intensity emergency brake lights were an innovation in 2006. Pressing the brake pedal harder than normal activates a second set of rear brake lights to warn the following driver.
Xenon adaptive headlights turn slightly to follow the movement of the steering wheel. Although this feature is common enough in 2022, it was black art in 2006.
How Reliable Is The 2006 BMW 535i?
Throughout multiple different BMW forums, owners say:
"Most reliable and amazing driving car I've owned."
"Best 5 series ever."
"I will miss this car…"
"Awesome road touring car extremely reliable."
"Car has a lot more life."
"Just a beautiful car all around."
Our Verdict on the 2006 BMW 530i
The 2006 BMW 535i is one of the legendary BMW saloons. It offers seating for five, punchy performance, impeccable road manners, and technology that competes with most modern cars.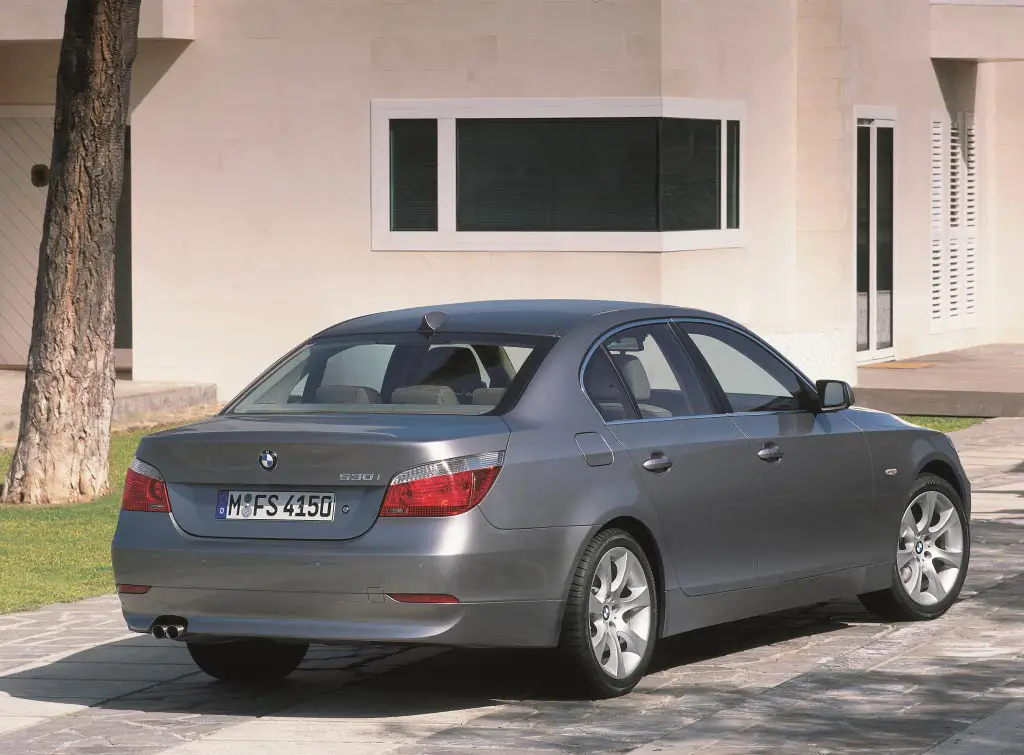 Above all, it is reliable.