2007 Ford Expedition Review – Detailed Exploration
Launched as a successor to Ford's Bronco SUV, the full-size Expedition SUVs have remained popular since they were released in 1997. Ford's Expedition lineup is currently in its fourth production generation, with many fantastic models released in these generations – but is the 2007 Expedition one of them?
The 2007 Ford Expedition is a full-size, three-row SUV. Regardless of trim level, all 2007 models are powered by an eight-cylinder 5.4L engine, which delivers 300 horsepower. Buyers have praised the performance, reliability, reliability, and value for money of these Expedition models.
Throughout our detailed exploration of the 2007 Ford Expedition, these aspects will truly shine through. Once we've briefly explained what sets this model apart from others, we'll take a detailed look at everything you want to know about this fantastic SUV!
What Sets The 2007 Ford Expedition Apart From Other Models?
In 1997, Ford released their first Expedition full-size SUV as a successor to their Bronco SUV. Of course, the Ford Bronco is a well-known vehicle that was produced between 1965 and 1996, before the Expedition was released. In 2021, Ford's Bronco made a comeback. However, the Expedition lineup, which came afterward, remains in production and as popular as ever.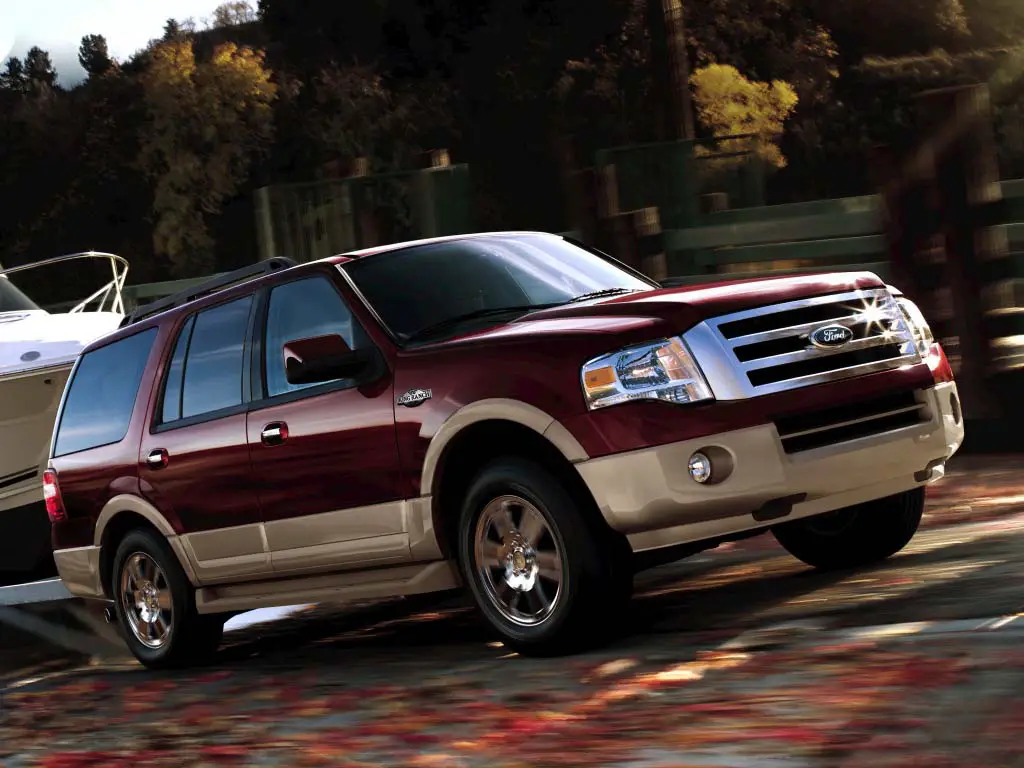 In 2006, Ford's Expedition lineup entered its second production generation. Of course, this means that 2007 Expedition models were released close to the start of the second generation, which lasted until 2017. Many of the improvements made at the start of the third generation were mechanical, while the interior was slightly redesigned.
Ultimately, 2009 marked the year when the most significant upgrades were seen for the third generation Expedition SUVs. However, the 2007 models form part of the crucial foundation for these eventual upgrades, which will be truly reflected throughout our detailed exploration of this model. First, let's look at the trim levels Ford offered for 2007 models! 
Available Trim Levels For 2007 Ford Expedition
For the 2007 Ford Expedition lineup, Ford offered three different trim levels. From lowest to highest, these were: XLT, Limited, and Eddie Bauer. Over the year, Ford has expanded the available trim levels for these vehicles, with six trim levels available for current 2022 models.
Due to the limited trims available for Ford's 2007 models, the trim levels do not greatly differ from one another. For all the trim levels, the same engine is utilized. Furthermore, buyers also had a choice of drivetrain regardless of trim level. This will become more evident throughout our review!
2007 Ford Expedition – Engine, Transmission, And Performance
As we explained earlier, there is only one engine choice for the 2007 Ford Expedition, an eight-cylinder 5.4L V8 engine that's capable of producing a whopping 300 horsepower. Furthermore, regardless of the chosen trim level, all 2007 models come standard with a six-speed automatic transmission. However, Ford did offer customers a choice of drivetrain.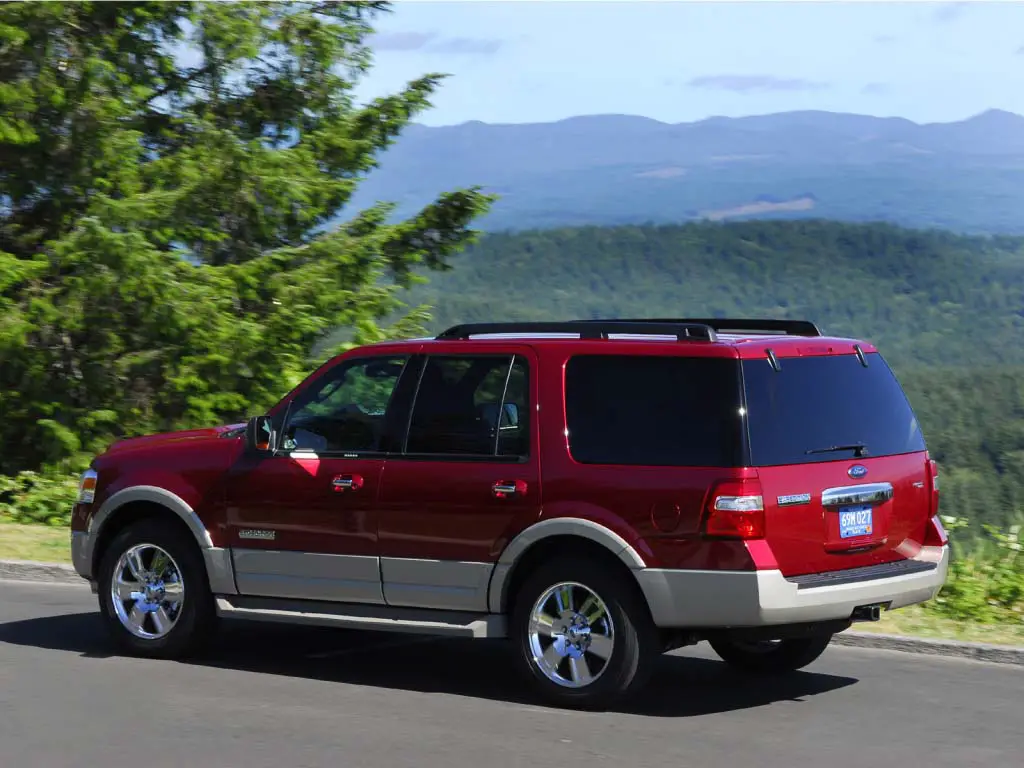 Regardless of the selected trim level, 2007 Ford Expedition models were available with either rear-wheel or all-wheel drive. For those drivers looking to boost their performance, particularly off-road, the four-wheel drivetrain is ideal. However, performance remains excellent across all models due to the powerful V8 engine.
 While minimal changes were made to the 2007 models, the upgrades are still impactful. These upgrades truly refine the experience of driving this SUV, ushering in the second generation of Expedition models. Equipped with the powerful and robust V8 engine, 2007 models still deliver excellent performance more than a decade later.
2007 Ford Expedition Fuel Efficiency
Of course, there's another performance aspect we haven't considered yet: the fuel efficiency of these vehicles. As we explained, the engine and transmission remain the same across all 2007 Ford Expedition models. In turn, this means that the fuel efficiency is only truly affected by choice of drivetrain.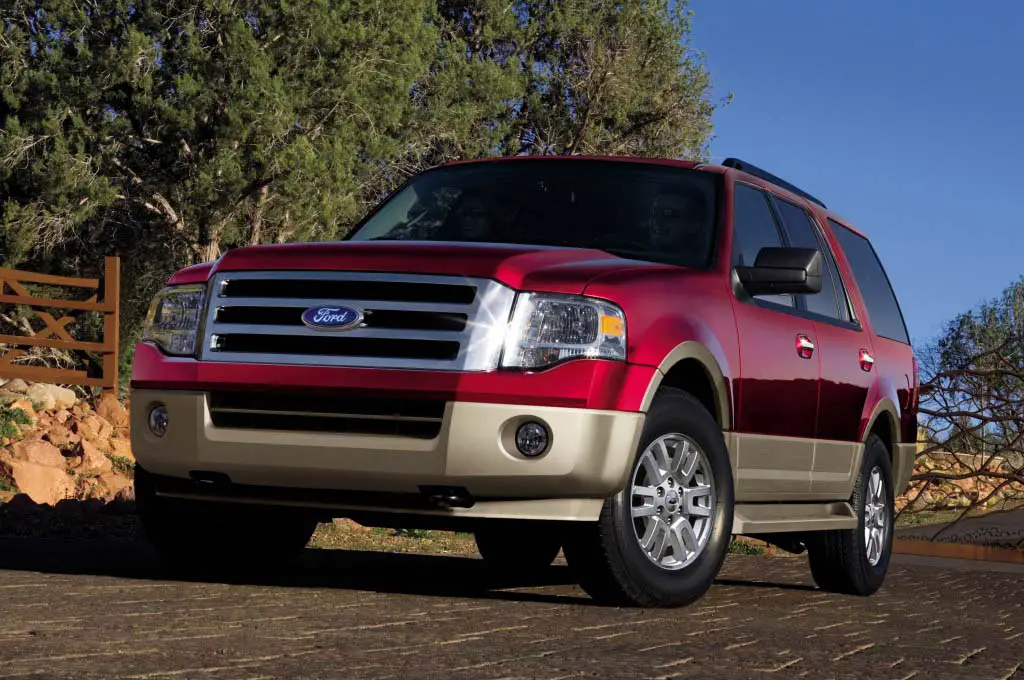 For front-wheel-drive models, the 2007 Ford Expedition models have a highway MPG of 19 and a city MPG of 14, for a combined MPG of 16.5. For all-wheel-drive models, the city MPG remains 14, while the highway MPG drops slightly to 17, for a combined MPG of 15.5.
Regardless of the drivetrain you choose, the MPG will remain largely the same. Unfortunately, this full-size SUV isn't the most fuel-efficient model. For current 2022 Expedition models, the combined MPG is always higher than 20. However, this reduced fuel efficiency may be worth it when you consider the interior of these SUVs!
2007 Ford Expedition Interior – Cabin, Cargo, And Connectivity
As discussed earlier, Ford's Expedition lineup is a full-size SUV. For all models, three rows of seating are standard. Regardless of your trim selection, the Expedition can seat up to seven passengers comfortably. For those drivers looking for extra seating, this is the ideal SUV!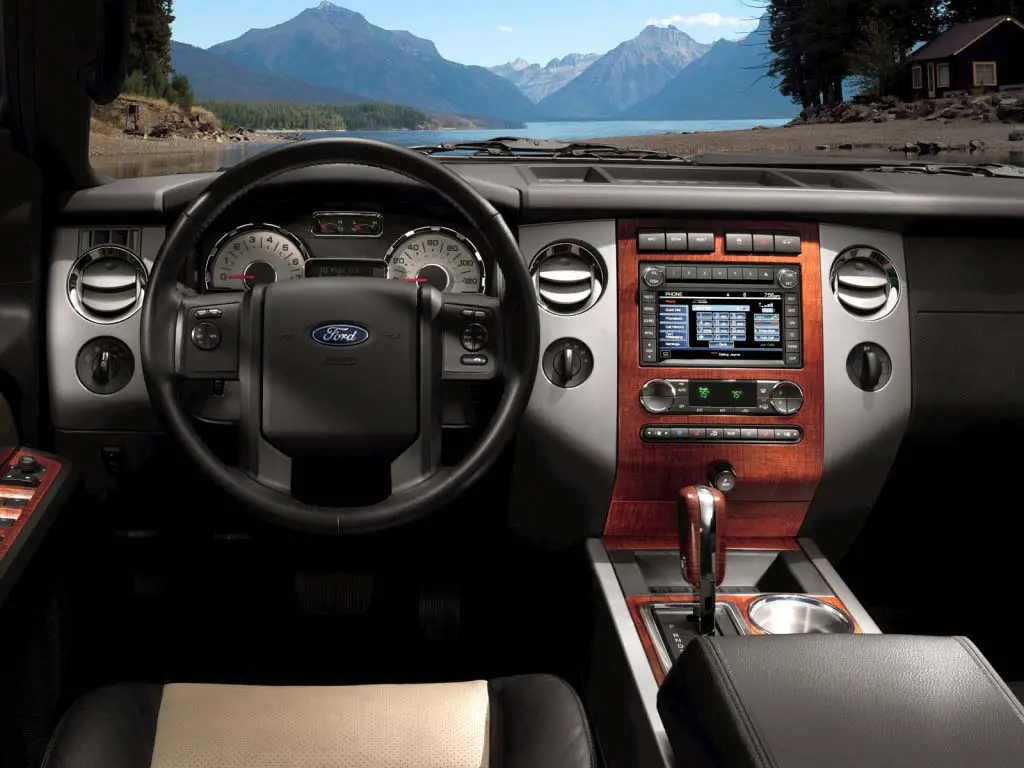 Compared to previous models, the 2007 models feature a redesigned and updated interior. From new materials to improved connectivity features, these updates allow the 2007 models to feel like modern vehicles. This is a major benefit for buyers considering this SUV today!
Unfortunately, the three-row seating limits the cargo space. When this row is in use, only 18.6 cubic feet of cargo space is available for passengers. However, both the third and second rows can be folded down to improve this. With the third row folded down, 55 cubic feet of space is available. When the Expedition's second row is also folded down, this increases to 108 cubic feet.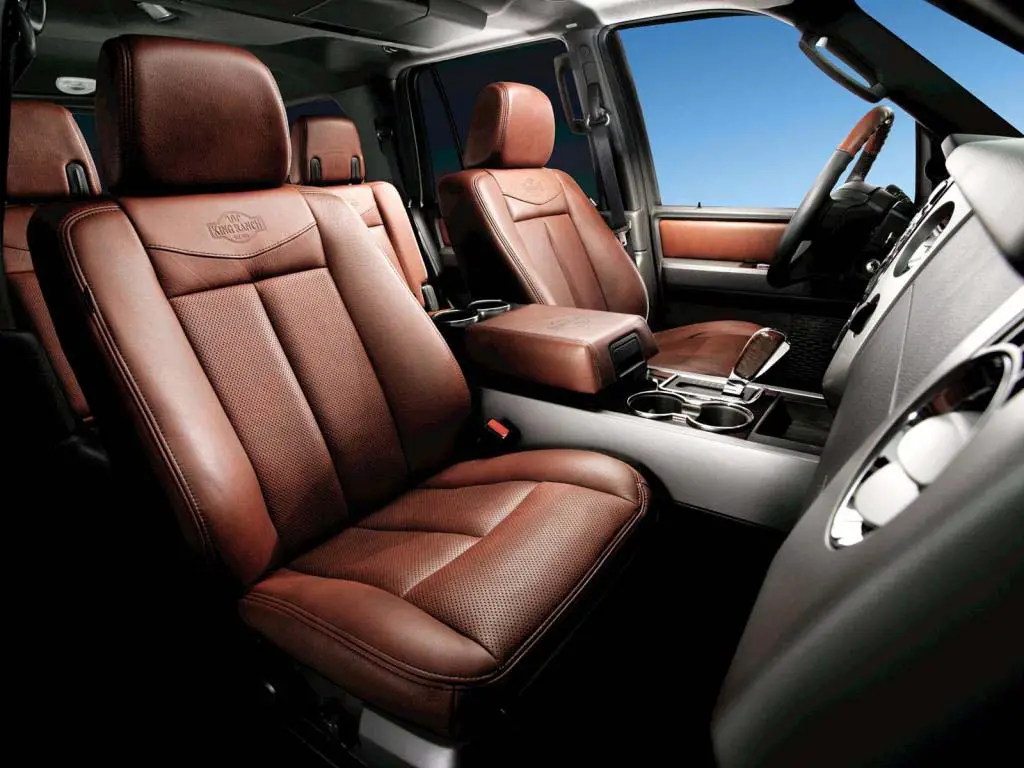 For the 2007 models, Ford upgrades the navigation system from a CD-based system to one compatible with DVDs. A touchscreen is also included with this system, elevating the electronics in this model. The system, which supports CDs and satellite radio, also features an input jack. When these features are collectively considered, it's clear that the 2007 models are impressive.
The updated technology, which allowed these models to stand out when they were first released, also allows this vehicle to remain a solid choice more than a decade later. However, you may be wondering about the included safety features and whether there have been any issues with these models.
How Safe Is The 2007 Ford Expedition?
The 2007 Ford Expedition features many fantastic safety features. Both seat-mounted and side curtain airbags are included. Brake assists and antilock disc brakes are also standard features for 2007 models. An AdvanceTrac stability control system is also standard, which also prevents rolling in accidents.
There are also features that were optional for buyers in 2007. These optional features include power-adjustable pedals and parking sensors. When the NHTSA performed crash tests with the 2007 Ford Expedition model, the car received a stellar five-star rating for front-impact crashes.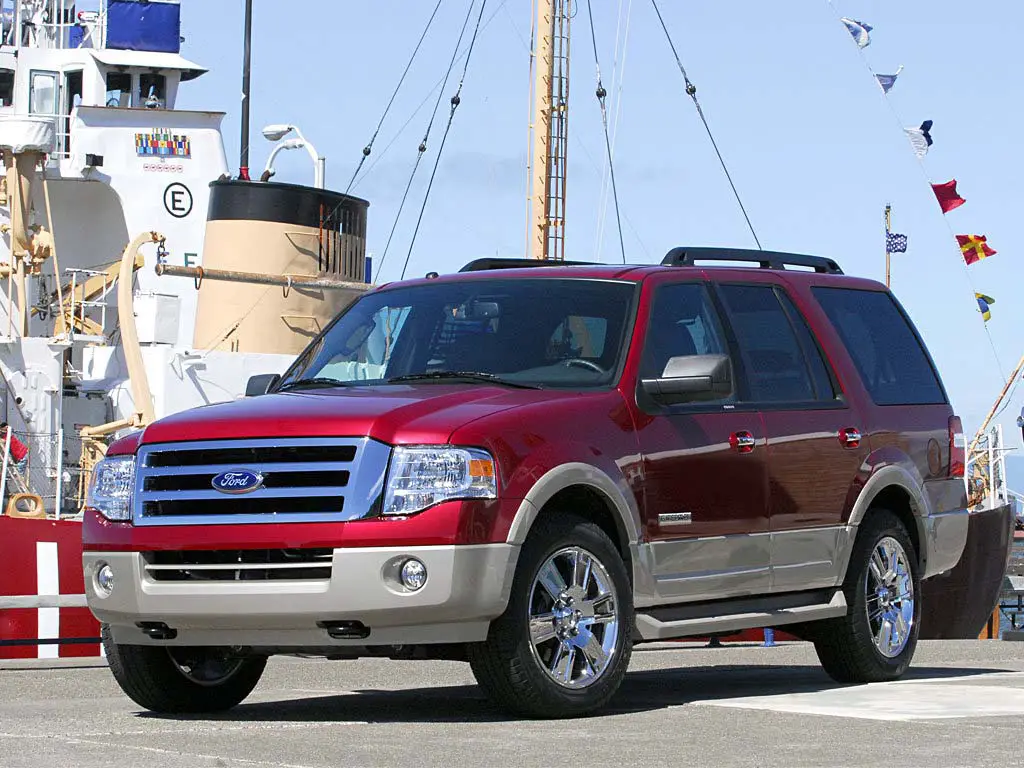 Owners of 2007 Ford Expedition models have reported very few issues with these vehicles. The most widely reported issue is an issue with a cylinder head spark plug, followed by the failure of the ignition coil. However, these issues have affected very few models.
Overall, the 2007 Ford Expedition models are highly safe and reliable vehicles to pick if you're looking for an SUV. From more than 40 reviews on Cars.com, the 2007 models hold a rating of 4.5/5. When you look at the score breakdown of these reviews, value, reliability, and comfort are the highest rated features.
How Does the 2007 Ford Expedition Cost Today?
When the 2007 Ford Expedition was released, many consumers were relieved by the reduced cost of previous models. In fact, many consumers praised the value for money of this model. Depending on the trim level, starting prices ranged between $29,000 and $39,000.
However, given that this vehicle was released in 2007, interested buyers will not be able to buy a new model. Due to this, the prices for models will vary. You will also not be able to configure the vehicle. However, there are many fantastic secondhand deals you'll be able to find for this reliable SUV!
Our Verdict on the 2007 Ford Expedition
When Nissan unveiled their Expedition vehicles as a successor to their Bronco lineup, consumers fell in love with this full-size SUV. The 2007 Ford Expedition features many upgrades made for the second generation, which amount to a modern and powerful vehicle that has truly stood the test of time!