Anyone who is looking for a mid-size sedan or a family car not too much older than a decade or so will find themselves looking at the 2010 Nissan Sentra. This car is a widely recommended vehicle on the second-hand market, but are the ratings true? How good is the 2010 Nissan Sentra, and should you consider buying one?
The 2010 Nissan Sentra is available in seven different spec levels, with the base unit being very basic and the high-end unit being sport and well-equipped. The Sentra is a safe and reliable sedan that beats most other sedans of its year. Second-hand prices range from $2000 – $13,500.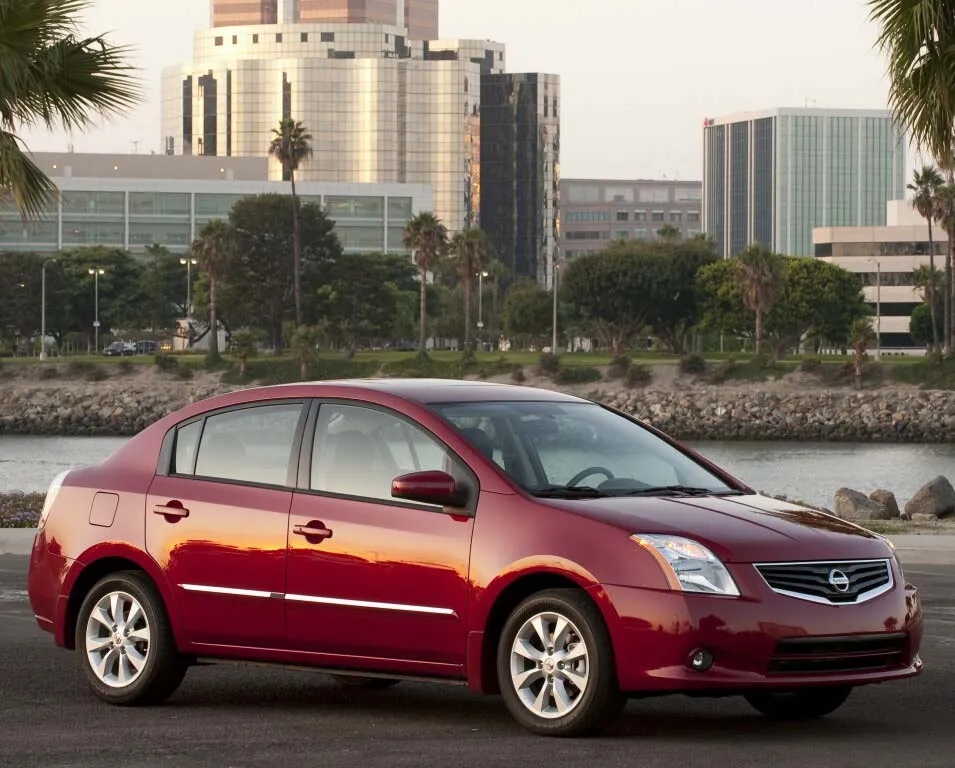 The 2010 Nissan Sentra is a car that is loved by many, but there are several considerations to make when buying one of these vehicles. There are several Sentra models from 2010, and each of them has a unique set of specs and features that create a totally different feel. Let's review the 2010 Nissan Sentra to discover how good this car really is and to determine if it may be an ideal fit your you.
The 2010 Nissan Sentra In Review
The 2010 Nissan Sentra is a sedan with plenty of character and a wide range of models and specifications to choose from. There are various Sentra models that have unique features, and the 2010 versions of the Sentra boast some features and equipment that were not used on Sentra's in previous years.
The styling of the 2010 Sentra is nothing particularly special, with a swooped roof, a short square trunk, a sloped hood, and a somewhat average size of sedans in this range. The stylings of the Sentra are nothing to write home about, but the interior of the Sentra is where the vehicle begins to shine.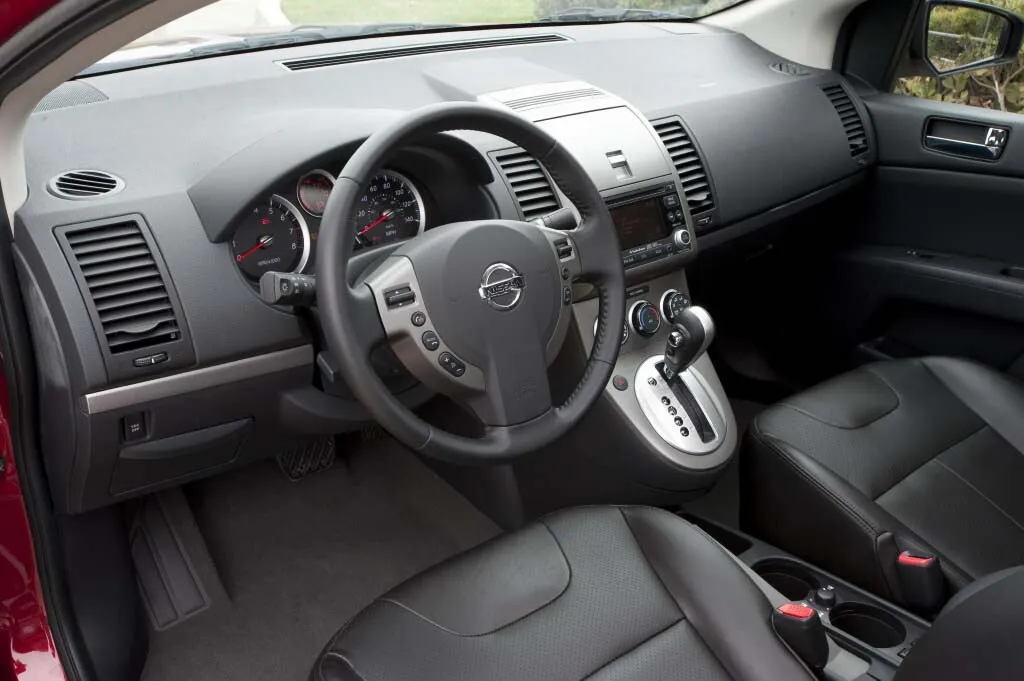 The 2010 Nissan Sentra has a very spacious interior compared to other sedans in the same range, and the higher-spec models boast many features that were not common on cars of the time, including touch-screen displays and USB compatibility.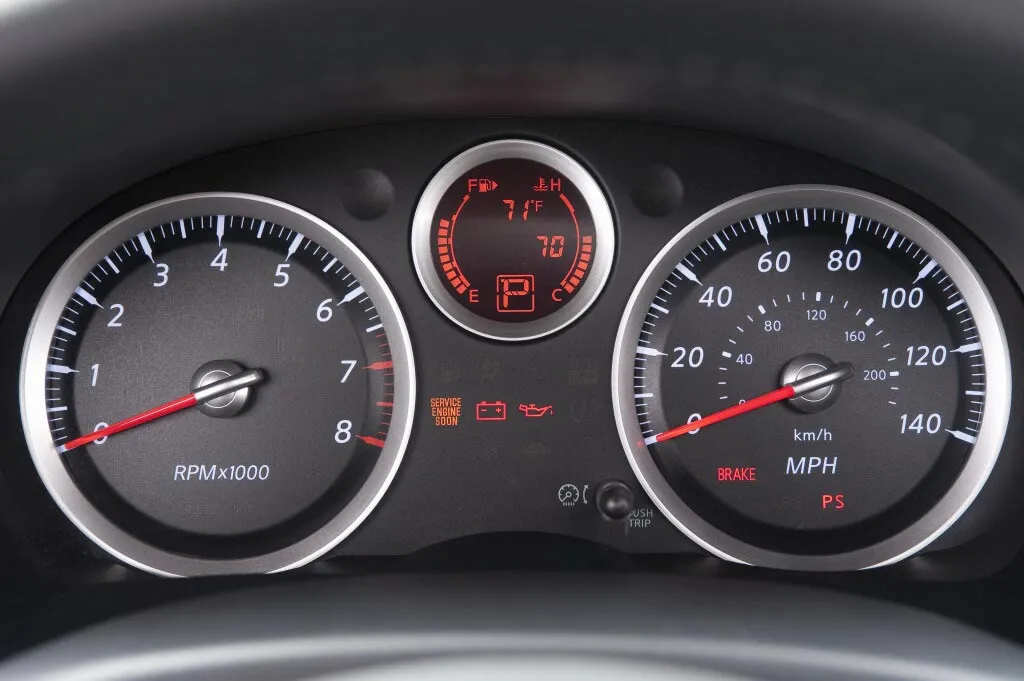 The base-model Sentra is quite bare and has limited features. This car has a 2.0L engine and can be equipped with either a manual or automatic transmission, but this vehicle is meant for nothing more than basic commuting or short-distance travel.
As you work your way up the spec chain of the 2010 Nissan Sentra range, the features become more comprehensive, and the vehicle becomes more sported and designed around performance as well as comfort and practicality rather than pure functionality.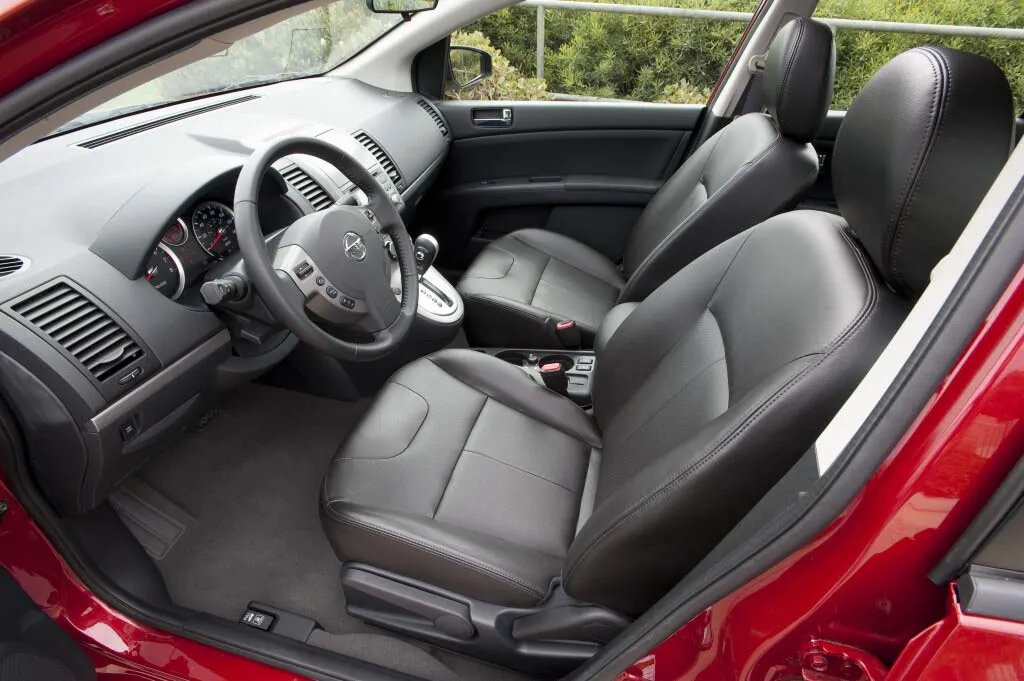 The higher-spec models such as the SE-R and the Spec V are very different from the base models and come standard with features such as leather seats, electronic stability control, six-speed transmission, better comfort, and infotainment features, as well as a larger and more powerful engine.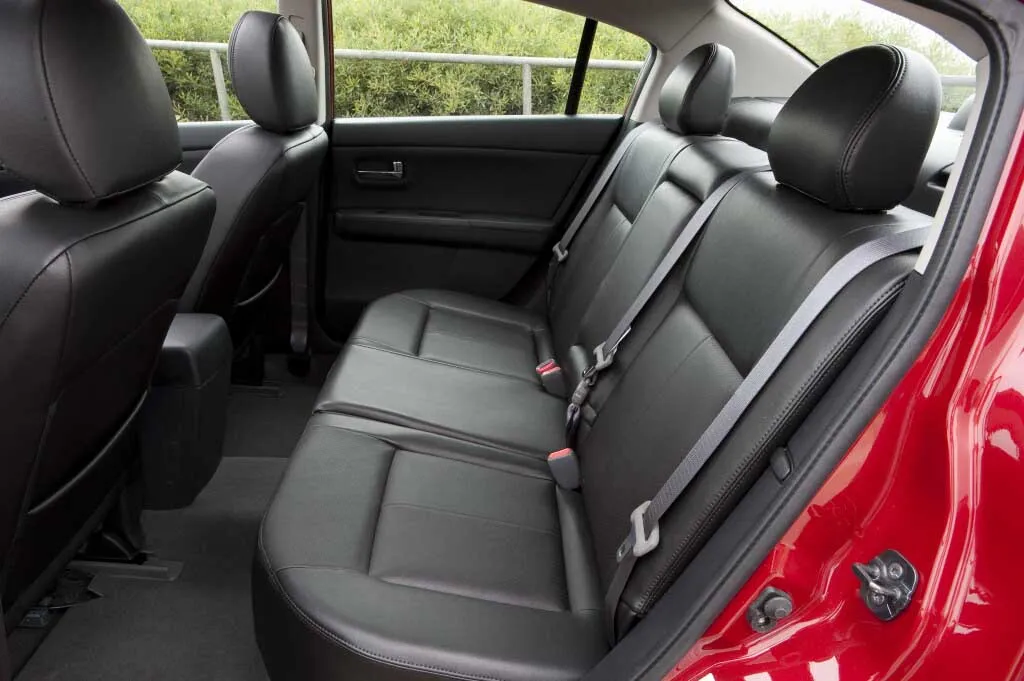 At the end of it, the 2010 Nissan Sentra is a good vehicle for the price and is a very useful and practical car, especially for families. It has good safety features, there are several spec levels to choose from, the Sentra is known for reliability and very good fuel economy, and it is a very good all-round sedan. The Sentra is good value for money, and if you find a model from 2010 that is in good condition and well-kept, it is typically a safe second-hand purchase.
2010 Nissan Sentra Specs
The 2010 Nissan Sentra is available in several different trim levels, with each model equipped with different specifications.
The various 2010 Nissan Sentra models include:
I4 CVT 2.0
I4 Manual 2.0
I4 CVT 2.0 S
I4 CVT 2.0 SL
I4 CVT 2.0 SR
I4 CVT 2.5 SE-R
I4 Manual 2.5 SE-R Spec V
All Sentra models are front-wheel drive; every Sentra model from the CVT 2.0 to the CVT 2010 Nissan Sentra SR has 2.0L gas-powered engines, while the SE-R and SE-R Spec V have 2.5L gas-powered engines.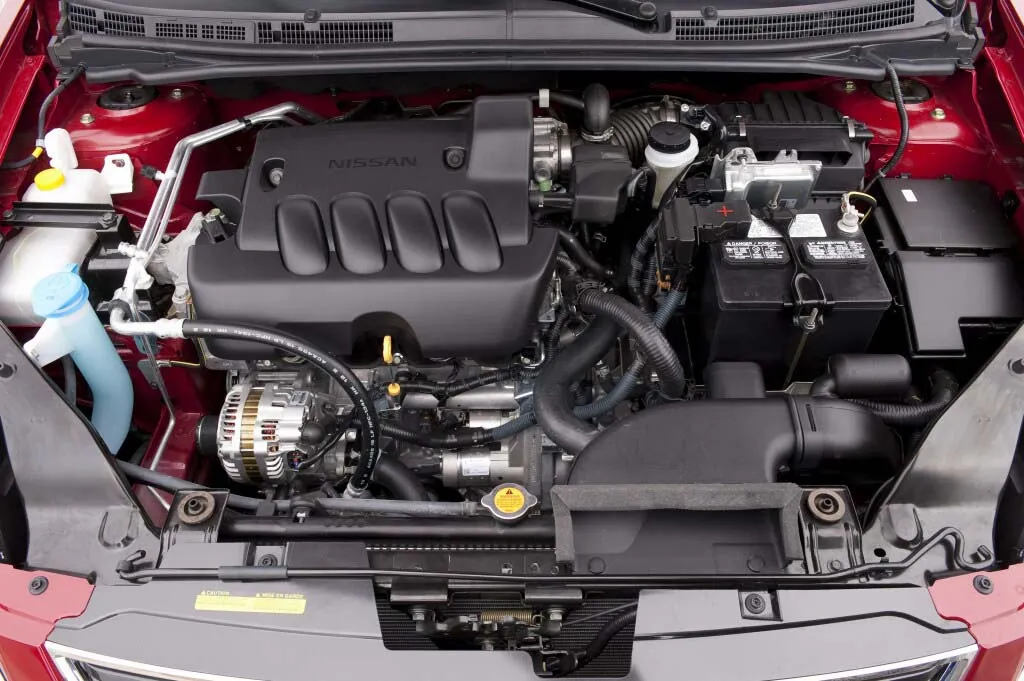 All CVT models are equipped with Nissans' Continuously Variable Transmission, which is a 5-speed automatic transmission system. The Manual versions all have a 5-speed transmission as well, except for the SE-R Spec V, which has a 6-speed manual transmission that better suits its sporty nature.
The MPG of the 2010 Sentra ranges from 26MPG to 24MPG depending on the model, which means that every trim level of the Sentra has excellent fuel economy. All models have a 14.5-gallon fuel tank, which means that they are not hyper-expensive to fill up either.
All Sentra models have 140 horsepower, except for the SE-R, which has 177 horsepower, and the SE-R Spec V, which has 200 horsepower. Every 2010 Nissan Sentra has excellent safety features, but the only model that does not have ABS is the base-trip version. Every other version has enough power for general use, and the high-spec models are surprisingly sporty for the car type.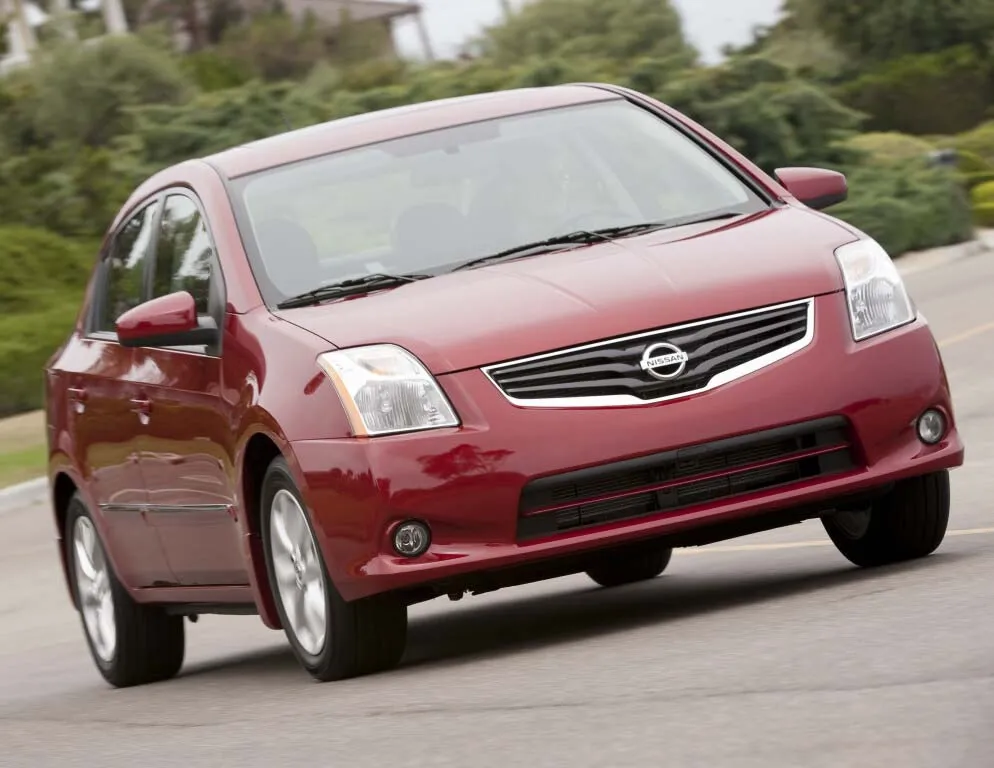 Every trim level has the same wheels and tires except the SE-R and SE-R Spec V, which have larger wheels and tires for better performance. The Spec V has summer sport performance tires equipped as standard.
Full-detail lists of the 2010 Nissan Sentra specifications at every trim level are available online, but the important specs for every model are that the 2010 Sentra at every range are that the engines are powerful enough for towing, even on the lower end of the spec range, every car is comfortable to drive, every car has good safety features, and the high-end spec models are good sports sedans for the price range with good MPG for the engine size.
Common 2010 Nissan Sentra Problems
The 2010 Nissan Sentra is among the most reliable choices for a second-hand sedan from this year and price range, but the truth is that this vehicle is not without its issues.
Every car has a set of issues, and some are worse than others, but the Nissan Sentra from 2010 had some serious issues that may still be present if you purchase one of these vehicles today.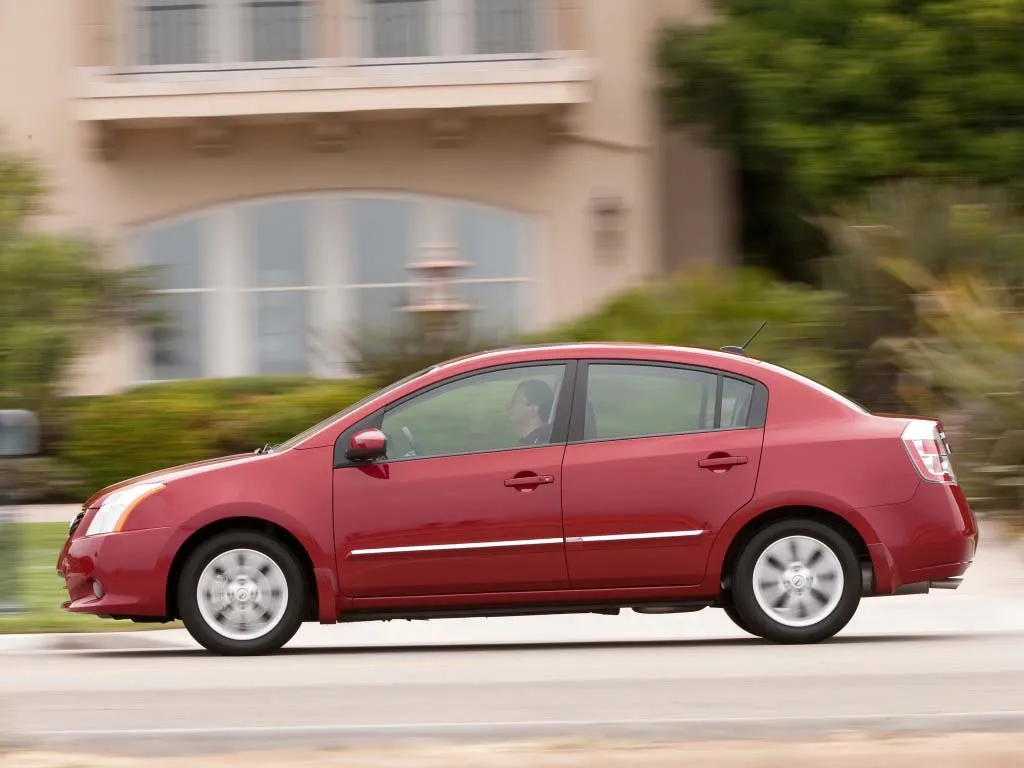 This range of Sentra's was known to have camshaft and crankshaft sensor issues that would cause the car to stall as the engine heats up, fuel pumps, and air filter sensors that failed catalytic converters.
Fortunately, all of these highly faulty components were recalled by Nissan when the issues became apparent, and they were replaced with updated components that caused significantly fewer issues.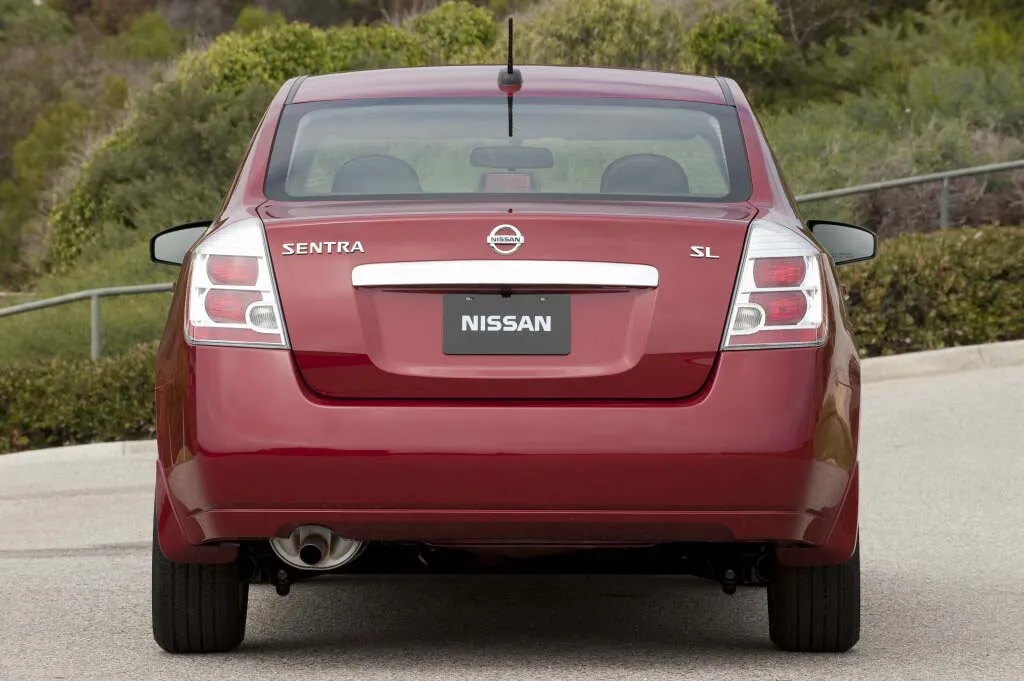 There were other issues with these cars as well, but the truth is that most of the serious problems were due to the initial run of components and have since been recalled, and all of these components were replaced during regular services and repairs since then. This means that buying a 2010 Nissan Sentra today is generally safe, as all of these troublesome components are likely to have been replaced already.
The Attractive 2010 Nissan Sentra Price
Nissan Sentra's from 2010 are easily available and are commonly found throughout the second-hand market almost everywhere where Nissan cars are sold.
With that being said, there were so many of these vehicles sold in 2010 that the price range can vary on the second-hand market due to the condition of the car and how the vehicle has been used.
The large number of Sentra's sold means that they have been owned by all kinds of people, and the price of a second-hand model will depend on the trim spec of the vehicle as well as the overall condition of the vehicle.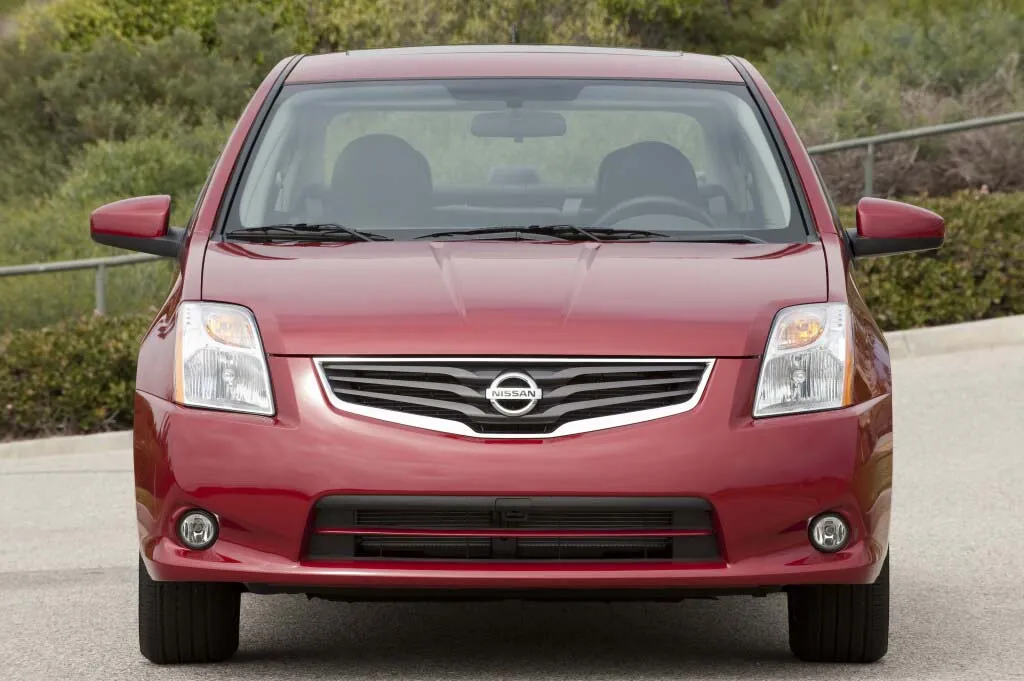 In 2010, the Nissan Sentra sold for $16,600 – $20,080 depending on the trim specifications and model. According to the trade-in value of each 2010 Nissan Sentra model, the price of these cars on the second-hand market ranges from around $2000 to around $13,500, depending on the model and trim spec of the vehicle.
The price of a Sentra will vary widely depending on the condition of the vehicle as well, and the truth is that a 2010 Nissan Sentra, although reliable, may be getting too old now to be worth buying. However, if you need something within that budget that can be used as a family car but can also be fun to drive, the Sentra Spec V is a great option.
Our Verdict on the 2010 Nissan Sentra
At the end of it, the 2010 Nissan Sentra is a very reliable and well-made vehicle with plenty of desirable features. All of the major reliability issues have been resolved, and if you get a higher-spec version, these cars are still excellent to drive even more than a decade later.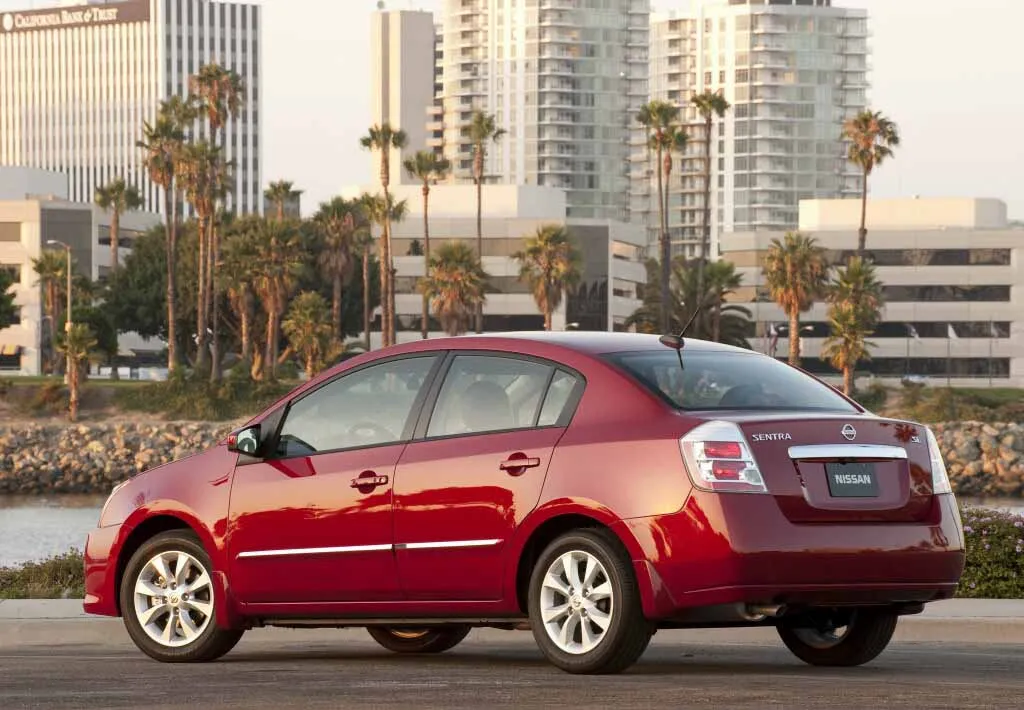 Spend the time to find a good-quality car and go through all the 2010 Nissan Sentra specs to find the one that suits you and one that is in good condition, and you are likely to have a car that you will enjoy for a long time. The 2010 Nissan Sentra is a better buy than most other sedans from that year and can be a safe investment now if you get the right car.
Frequently Asked Questions
Below are a few frequently asked questions about the 2010 Nissan Sentra and our answers:
What is the 2010 Nissan Sentra oil type?
The 2010 Nissan Sentra oil type is quite a common one, the owners manual suggests that you use 5W-30 Full Synthetic Motor Oil, a 5 Quart bottle would be sufficient.
What is the 2010 Nissan Sentra tire size?
The standard 2010 Nissan Sentra tire size is 205/55/R16 for the S and SR models. But this varies on the SE-R and SE-R Spec V trim levels as it is a wider, lower profile tire and 1 inch bigger in diameter, the required tire for these two trim levels is 225/45/R17