2009 Buick Enclave Review – Passively Ordinary
The 2009 Buick Enclave is an interesting proposition. It's not flashy, it's not powerful, and it's not sporty. But it does the job, and it does it well. If you're looking for a reliable family vehicle with all the bells and whistles, then the Enclave is certainly worth checking out. So what's the point of it if it's just passively ordinary to the naked eye?
Despite being an older model, the 2009 Buick Enclave is a reliable and flexible car that gets the job done while providing a sense of luxury with its design. Although it may have a weaker engine than other SUVs, its primary selling point is its 8-seater capacity and well-designed interiors for an enjoyable riding experience.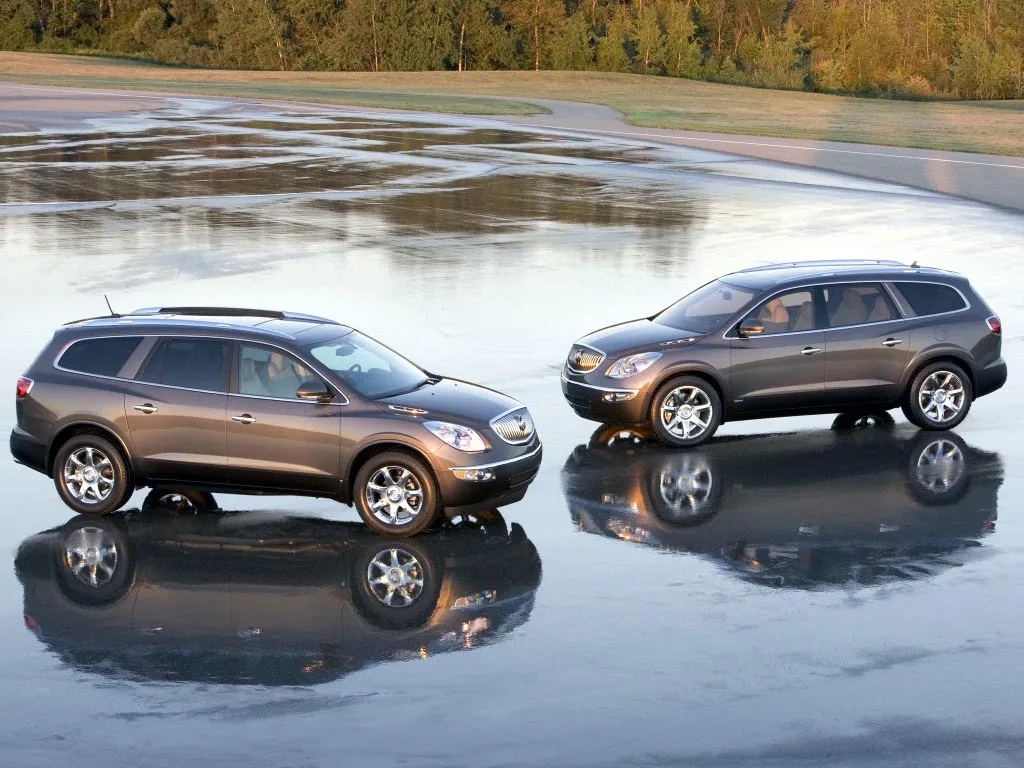 SUVs, in general, tend to be driven by larger families who need extra space, especially for long road trips around the country.  With that in mind, let's review how the 2009 Buick Enclave holds up in providing a comfortable riding experience and its capabilities as a car.
2009 Buick Enclave Features
I think the most outstanding feature that most car owners will appreciate is the design of the cabin of the 2009 Buick Enclave. Here are some other prominent features that supplement this car's well-designed and cozy interior.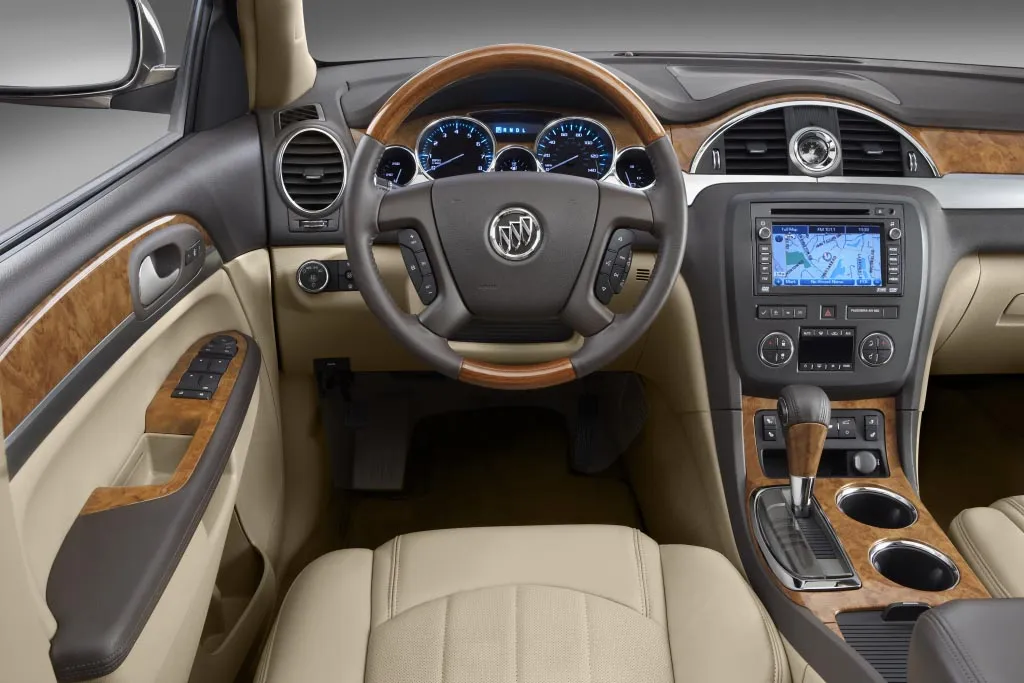 All Wheel Drive
If you live in an area that experiences multiple seasons, this feature is a big one. Although having all-wheel drive is something that most cars have these days, what makes the 2009 Buick Enclave special is that the system automatically distributes the torque and does not require any driver intervention.
Safety Features
SUVs are often used as family cars, and the safety of our loved ones should always be guaranteed. Firstly, the 2009 Buick Enclave is equipped with six different airbags found throughout the vehicle, which makes it capable of reducing the impact of a crash from all angles.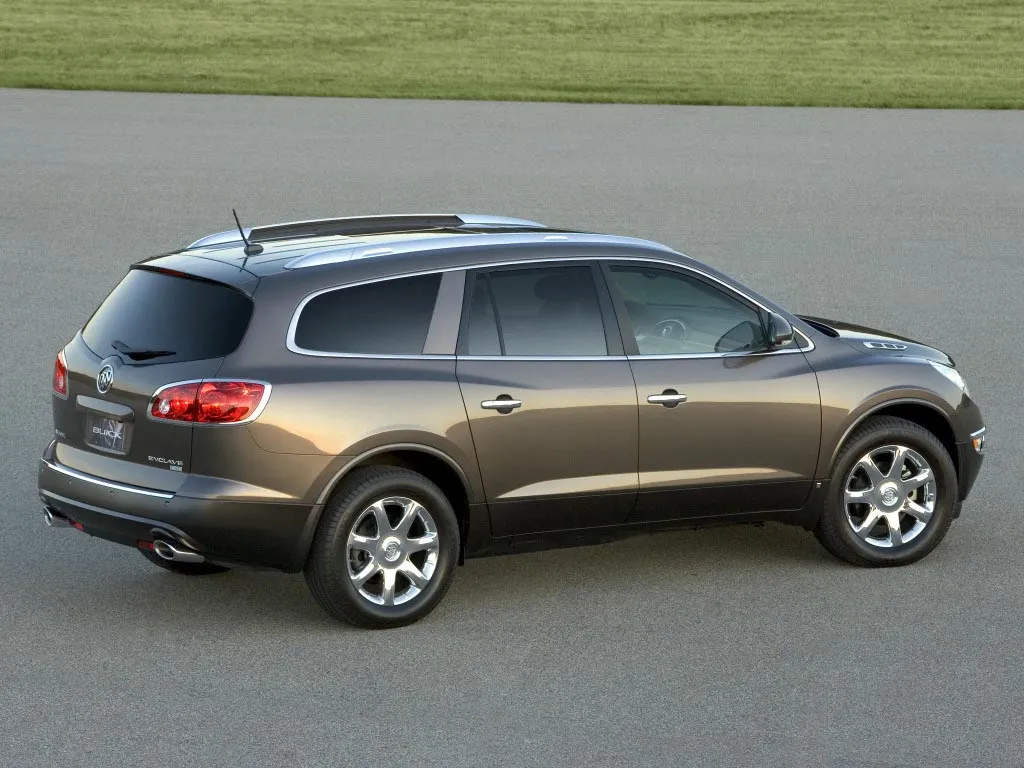 Secondly, the Panic Brake Assitance feature is there to help prevent accidents from occurring in the first place. If the system detects that a driver has suddenly braked, it will increase its force to ensure a total stoppage at an earlier time.
Lastly, all Buick vehicles come with automatic assistance, which calls the car whenever the system detects a crash strong enough to deploy the airbags. Every second counts in this situation, and knowing that your vehicle can immediately call for help is reassuring.
Noise-reduction
Highways can get a bit noisy, and so can the bustling city life, which can get quite annoying, especially during a morning drive to work. Luckily, the 2009 Buick Enclave has multiple interventions to reduce the number of decibels from outside sounds entering the vehicle.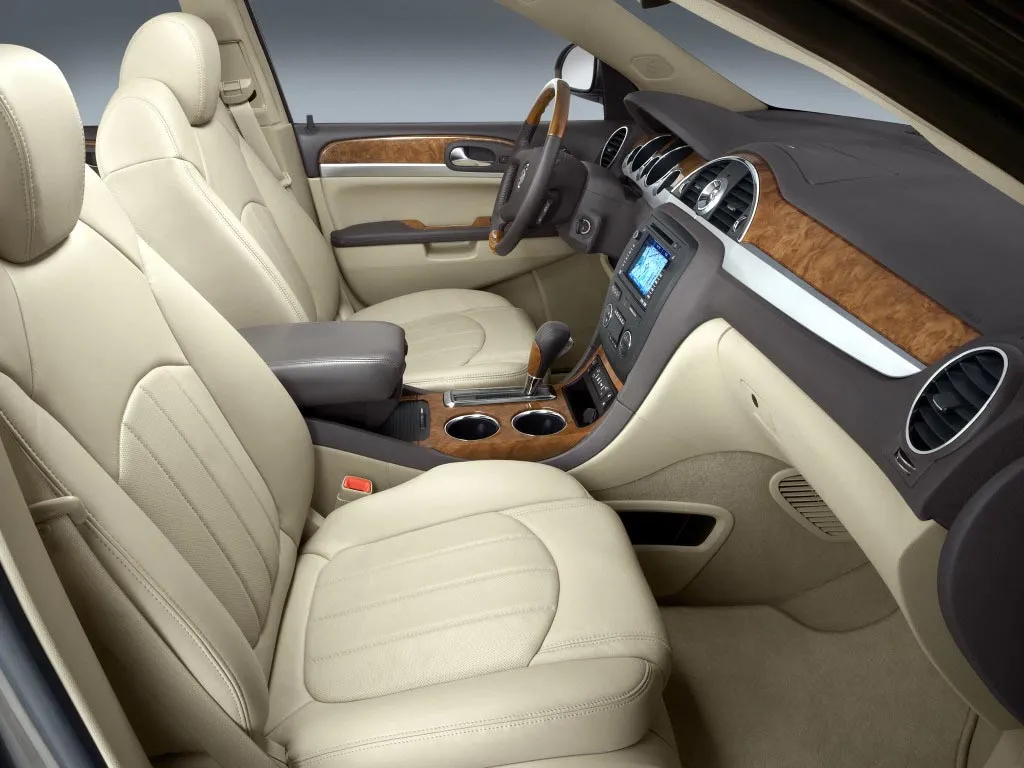 Features such as flat-bladed windshield wipers, acoustical dampeners in critical locations, clever engineering, and suitable sealants make the interior of the car quieter, which gives users a more peaceful ride.
Temperature control
If you live in an area that experiences multiple seasons ( winter, summer, spring, etc.), your car must maintain the right temperature for comfort. The premium feature of the 2009 Buick Enclave is the seat warmers/coolers.
You can find multiple air conditioners throughout the car, which goes hand-in-hand with the fact that this car is designed to be ridden with various people.
Warranty
The 2009 Buick Enclave comes with a bumper-to-bumper warranty that lasts for four years and is valid for the first 50,000 miles. Another warranty lasts up to five years and 100,000 miles, specifically covering the powertrain.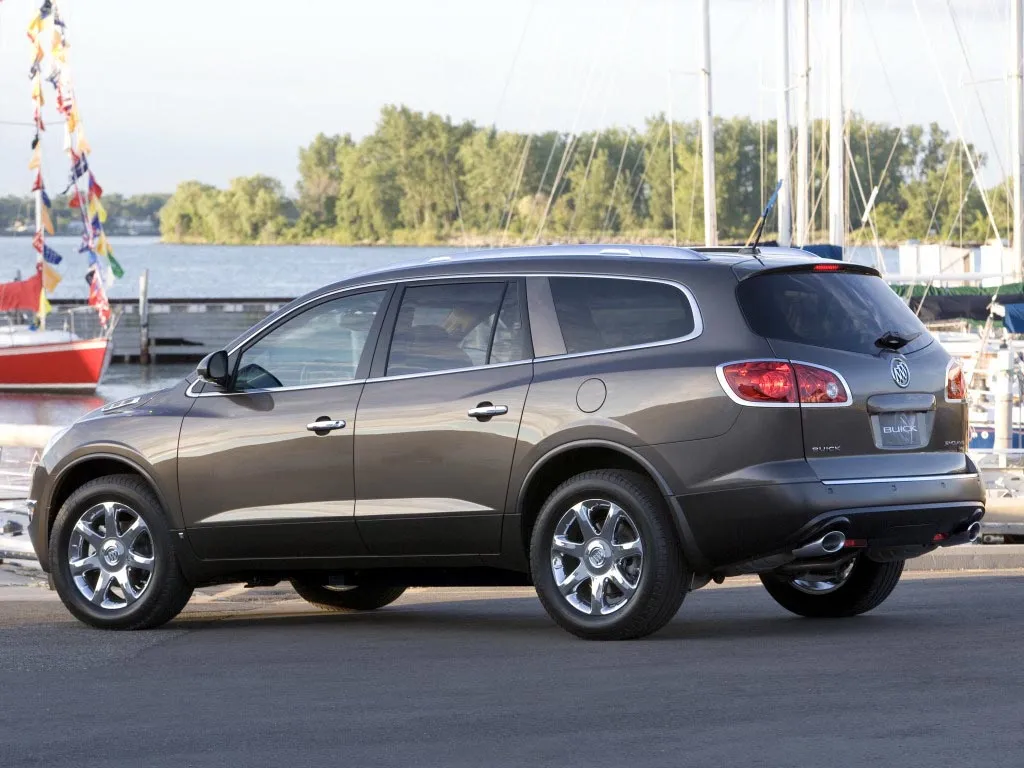 The 2009 Buick Enclaves provides many more quality-of-life features for its owners. Whether that be its built-in navigation systems, real-time traffic information, 110-v outlet, entertainment systems, and many more features that complement the modern American family's lifestyle.
2009 Buick Enclave Tires
The 2009 Buick Enclave uses P225/65R18 sized tires, which are generally designed for SUV use already in terms of load-handling, traction, and performance. The tires are generally meant to last for 50,000 miles. Both the wheels and tires both measure 18 inches in diameter and 7.5 inches in width. In case anything happens, replacement tires for this car usually start at around $172 each.
2009 Buick Enclave Engine
The 2009 Buick Enclave uses a 3.6L V6 engine with 288 horsepower and 270 lb-ft of torque. As a V6 engine, the fuel you will be used in this car will probably be unleaded gasoline. With a generous 22 gallons of fuel storage,  you'll be able to travel around  400 – 500 miles on a full tank of gas.
What makes the engine of this car special is Buick's focus on smoothness. Features paired with the engine of the 2009 Buick Enclave, such as the Hydra-Matic 6T75 automatic transmission,make for a smoother drive despite the car's heavyweight.
On the topic of performance, the steering for this vehicle is also fine-tuned considering its size and weight through its usage of variable effort power steering. For those who don't know what means, variable effort power steering changes the precision of steering movement depending on the speed of your vehicle.
Steering will be much more sensitive while parking while a bit more stable when driving during higher speeds.
2009 Buick Enclave CX and CXL
Aside from the basic model, the 2009 Buick Enclave also comes in two alternative "versions": the CX and the CXL. The main difference between the two is that the CX is meant to be a more basic model of the 2009 Buick Enclave, while the CXL model comes with additional features that make this car even more unique.
Despite having basic features, the CX model still comes with every feature we've mentioned so far in the article. However, the CXL gets these features and turns them up a notch. For example, the CXL features adaptable headlights, leather upholstery, and power seat adjustments.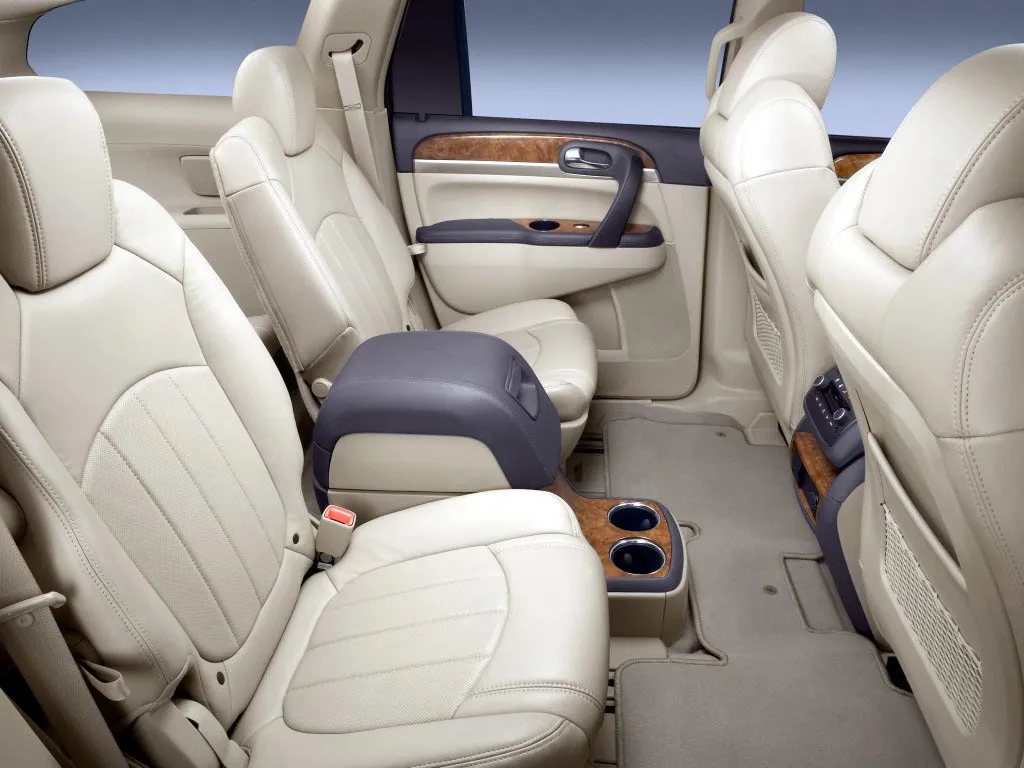 The 2009 Buick Enclave is often sold as packages, which is great for buyers looking for something tailor-fit for a riding experience that they have in mind with packages such as "Luxury Package" or "Driver Confidence." 
With that, the CX model of the 2009 Buick Enclave costs around $35,000, while the CXL will add up an additional $2500 for those extra features.
2009 Buick Enclave Problems
Although the 2009 Buick Enclave may be a great car, it does have some limitations that can be a deal-breaker for some. The main problem with the 2009 Buick Enclave is its transmission, which tends to act upon the downshift as it tends to hunt for the right gear, which can cause some bumpiness inside the cabin.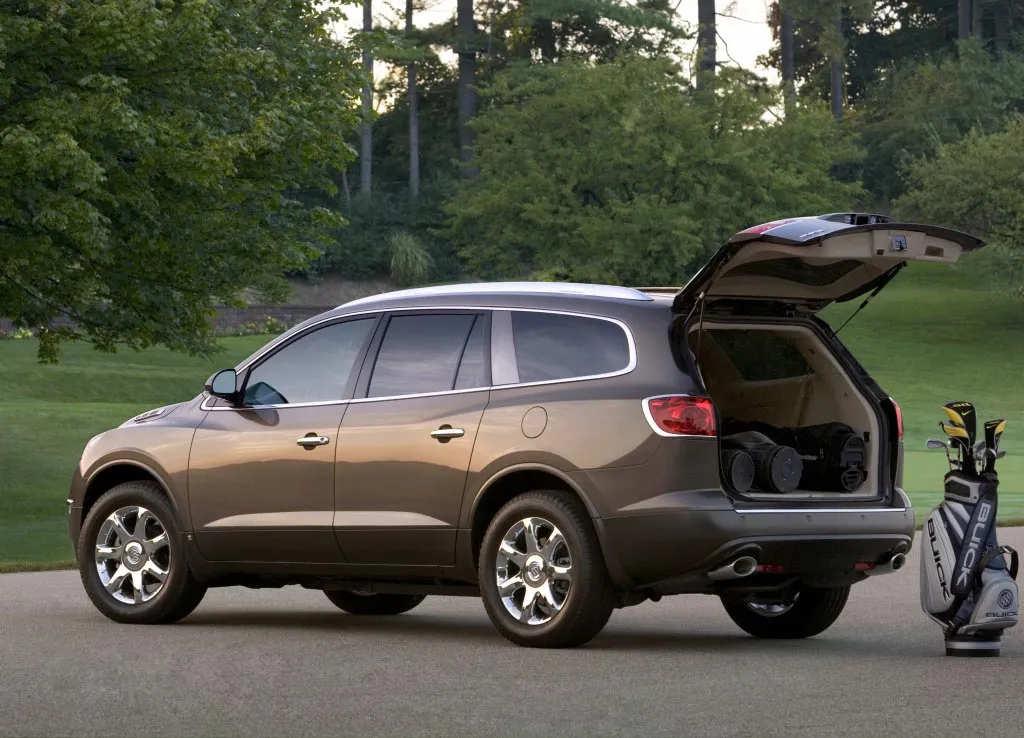 Aside from that, the larger capacity and excellent driving experience may limit certain functions of this model. The fuel economy of the 2009 Buick Enclave is on the lower side compared to its counterparts, with 16 city/ 22 highway miles per gallon. Considering the current gas price per gallon, this fuel inefficiency can add up quite a bit.
Lastly, the 2009 Buick Enclave is quite heavy, weighing approximately 5000 pounds. Such weights can make handling much more difficult, especially on rough roads, and make towing unviable. If you live around a hilly area, the weight can contribute to transmission breakdown over time, especially if parked incorrectly.
Our Verdict on the 2009 Buick Enclave
The 2009 Buick Enclave is a great car that understands what you will primarily use it for and focuses on excelling in those functions. It may not be the fastest car, nor is it the most luxurious, but it offers more than most considering its price point. It's fair to say that the 2009 Buick Enclave is perfect for larger families or for those who need that extra cabin space while still maintaining that sedan-SUV combination.