The Cadillac Catera Story – Destined To Fail
Cadillac first introduced the Catera, a luxury, rear-wheel-drive sedan that could take five passengers to the US in 1994. It was designed to compete with similar cars by Mercedes-Benz, BMW, Lexus, Infiniti, and Acura. At that time, it was known as the Cadillac LSE concept car, and it eventually hit the market in 1996.
The Cadillac Catera, first sold in the US in 1996, was based on Opel's Omega B. Five years later, it was gone thanks to serious design faults in the timing belt tensioner pulley, electrical system problems, engine cooling failures, being too slow, and heavy, and an unfortunate marketing campaign.
When the car was first introduced, Cadillac had a reputation for building big, serious, heavy cars without a fun side. It needed to renew its image, especially amongst non-traditional car buyers and its first attempt was the Cadillac Catera. This article looks at the car's history and why it failed.
Cadillac Catera History
Cadillac has a firmly American tradition, but the number of people in the demographic that usually bought its cars was in decline, and it was anxious about the rising popularity of Japanese luxury vehicles. The company eventually realized it had to open up its traditional marketing demographic to new customers to survive.
The older, more traditional customers were dying out, and Cadillac could no longer afford its dated and ostentatious image in the eyes of the younger generation.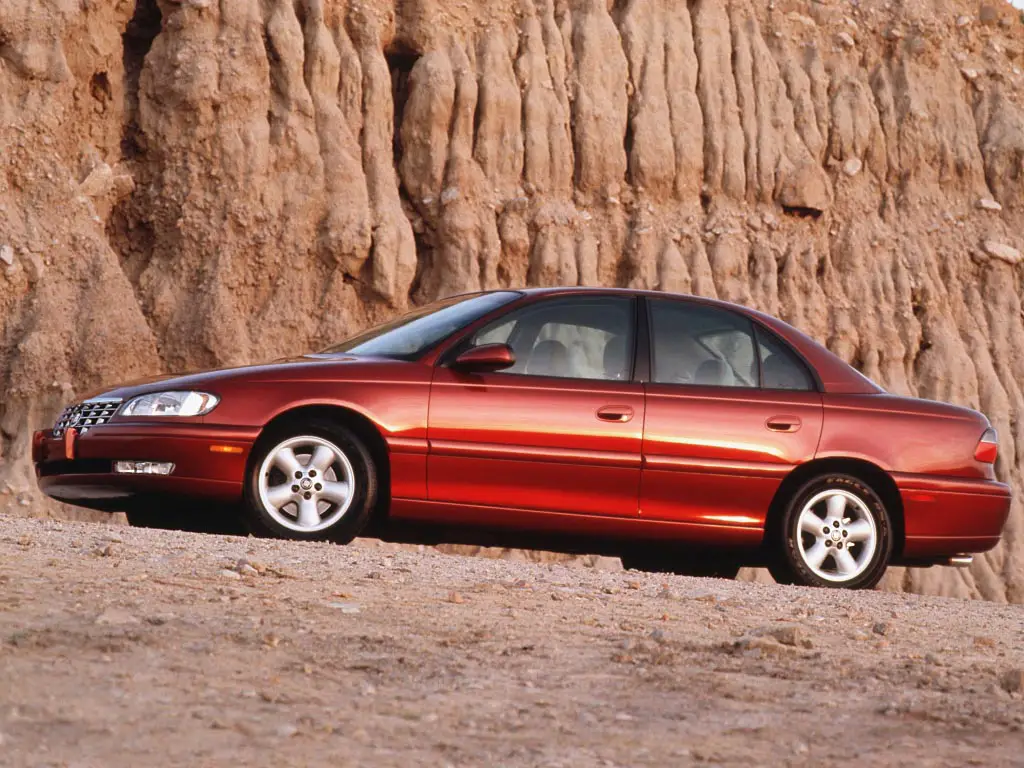 Cadillac was facing stiff competition. Acura, Lexus, and Infiniti, their Japanese competitors, focused on sporty luxury vehicles that appealed to more affluent, younger people. Mercedes and BMW also occupied an ample space in the high-end vehicle market, but their cars cost much more than their Japanese counterparts.
The company had already made some disastrous mistakes with the Cimarron and the Allante and was keen to repair the blows to its reputation from these models.
The Cadillac Catera was marketed as having the sole mission of bringing fun to the luxury of the Cadillac. In 1996, General Motors owned the German car manufacturer Opel which made the Opel Omega MV6 and decided to bring the car to the US under the Cadillac Catera badge. The company hoped it would appeal to younger buyers who wouldn't usually consider a Cadillac.
With the Cadillac Catera, they wanted to emphasize road handling, refinement, and road manners in entry-level luxury cars instead of the latest electronic gadgets and ostentation. In an attempt to introduce a fun element, they called it "the Caddy that zigs" and created a cartoon duck called Ziggy from a merlette in the Cadillac crest. The duck became infamous.
In the beginning, sales seemed to be going well, and the carmaker sold over twenty-five thousand units after its first year of being on the market. Unfortunately, these first cars developed severe electrical and mechanical problems.
The 1996 Cadillac Catera had a 200 horsepower, 3 three liter DOHC V6 engine, a rear-wheel drive, and a four-speed automatic transmission. It came with dual-zone climate control, anti-lock brakes, keyless entry, airbags, and a compact spare tire. Optional add-ons included a Bose sound system, chrome wheels, a power sunroof OnStar, and Homelink, and everything looked good on paper.
The problems weren't evident until the car was driven. It was sluggish because the engine wasn't powerful enough to power the heavy, three thousand eight hundred pound vehicle. It was clunky to drive and slow. It couldn't outrun a Camry, and there was no excitement in driving it.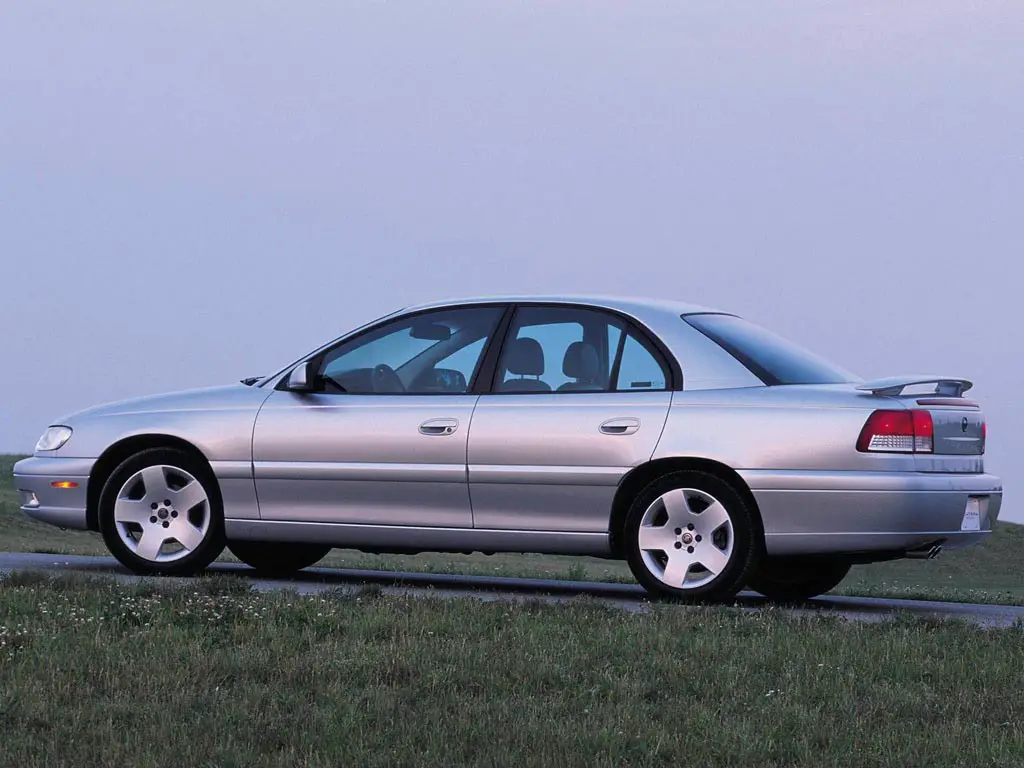 To make matters worse, road accidents increased, and investigations pointed to the Cadillac Catera as the cause.
In 1998, Cadillac installed side airbags which were a complete failure. Thousands of cars ended up waiting for months in dockyards to remove these flawed systems before going on to car dealers. The 1999 Cadillac Catera Sport featured heated seats, seventeen-inch wheels, a rear spoiler, power adjusted seats, and high-intensity discharge headlamps.
Unfortunately, from the outside, the Catera too closely resembled the more pedestrian Chevy Malibu but cost twenty-thousand dollars more. This led Cadillac to give the 2000 Cadillac Catera Sport a more sculpted nose and tail, new side-view mirrors, and HID headlights.
Some people had their underpowered Catera's modified by Lingenfelter Performance Engineering, which installed Ls6 V8 engines and a Tremec six-speed manual transmission, but it was a pricey upgrade. Besides, Lingenfelter only bought a handful of these kits from Opel, which never reached mass production.
There were rumors that General Motors intended to launch a Cadillac Catera with a V8 engine, but these never materialized, and the much better Cadillac CTS was introduced in 2003 as its replacement.
Cadillac Catera Interior
The Cadillac Catera interior started out in somber gray and black cloth that did nothing for its fun image. It had front bucket seats, an eight-speaker sound system, airbags, and an AM/FM radio and cassette player. There was also full instrumentation but nothing unusual. The 2000 Cadillac Catera Sport's interior colors became slightly lighter but were still described as 'businesslike'.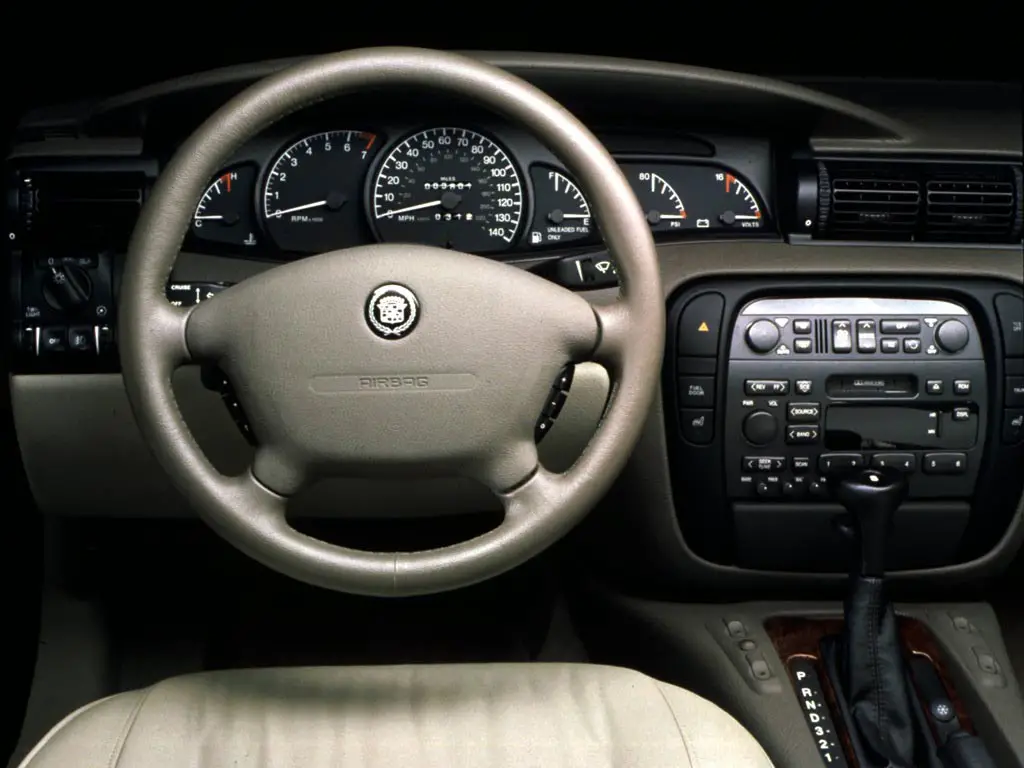 The 2000 Cadillac Catera Sport was given reshaped inner door panels, more bolstered front seats, front side airbags, and brushed aluminum trim around the instrument panel, gear stick, and center stack. Unfortunately, it was made of plastic which didn't appeal to luxury car buyers. The unyielding front seats have been compared to park benches. 
The 2001 Cadillac Catera had more comfortable seats, was more fun to drive, and had a roomy interior but no manual gear transmission. It also acquired a Solar Protect windshield and projector beam headlights as standard. It also cost more than a number of its luxury car competitors.
The Cadillac Catera Problems
The biggest problem with the Cadillac Catera was the timing belt tensioner pulley. It would fail suddenly, trashing the engine valves and flying rods and, effectively, the car. This was dangerous and led to accidents.
Other common problems included:
electrical system failures and blown fuses,
engine cooling failures,
uneven wear on the tires due to misalignment on the assembly line,
stalling while driving,
breakage of the front headlight assembly,
damaged vacuum hoses,
poor engine performance due to crankshaft position sensor failure,
leaking of the differential fluid,
windshield wipers breaking or falling off,
expensive brake replacement due to the engineering design, and
transmission failure.
When the problems first started, Cadillac turned a blind eye, but the age of the internet had begun, and people soon realized that the Cadillac Catera was beset with challenges. The company was eventually so flooded with complaints that it issued a costly recall.
In its marketing campaigns, Cadillac pushed the leasing of Catera's with the aim that some owners would decide to buy them. When lessees began turning the cars in and the word got out as to why residual values plummeted, General Motors was stuck with a heap of leased vehicles. The reputational damage was done, and the Cadillac Catera was doomed.
Cadillac only sold Catera's between 1996 and 2001, a period of five years, and most people nowadays have never heard of them. It is an episode in Cadillac's history that it would prefer to forget. The CTS took over in 2003 and was everything the Cadillac Catera was not, redeeming Cadillac's reputation amongst the younger generation. 
Our Verdict on the Cadillac Catera
The Cadillac Catera was so full of flaws that it rapidly became a liability for Cadillac. Combined with a somewhat tone-deaf marketing campaign, its many mechanical and electrical faults quickly saw to it that the car's reputation was irreversibly damaged from the get-go.
However, Cadillac learned some valuable lessons in the process and managed to recover, producing more exciting cars that appealed to the younger market and ensuring its survival.