The Ford Probe GTS – A Forgotten Feature Car
In the 1990s, Ford produced a number of sporty feature cars. While most were forgettable, one in particular – the Ford Probe GTS – stands out as a hidden gem. Featuring sleek styling and impressive performance, the Ford Probe GTS is the perfect car for us to revive some interest in with a run down on everything we know about it.
The Ford Probe GTS, largely a forgotten feature car apart from people alive in the 90s, was designed to replace the Mustang. The FWD-V6 was a fun, sporty coupe at an entry-level price. Uninspiring sales in America and Europe totaled over 300,000 units before being discontinued in 1997.
Born in the wrong place(s) at the wrong time. That is the sad reality of the Ford Probe GTS. The stars refused to align for this sports coupe. Invented to replace the Pony, ultimately failing miserably, instead, paving the future for advanced Mustangs to gallop. The feature car only featured in a low number of owners' life, but feature it did, nonetheless.
Ford Probe GTS – A Forgotten Feature Car
Ask some of the older generations to sketch their first memory of a sports car, and I bet half of them will look like a Ford Probe GTS, the collective memory of "cool," with its distinct pop-up lights. Not the greatest front-wheel-drive sports car ever, but surely at that time, one of the coolest.
Ford Probe GTS – A Brief History
Looking back in time, the idea that Ford was scheming to replace one of its best-performing coupes/convertible combos that it had in the Mustang seems ill-advised and ludicrous. In the 80′ Ford started viewing the Mustang as not future-friendly, as its design was backward compared to other coupes.
Ford's plan was to replace the Mustang with a more sustainable model, the result being the Ford Probe GTS. At that time, Mustang sales started to drop; the energy crisis was beginning to take a grip on inefficient V8 engines, and with added pollution controls in place, the time seemed right to disregard the icon that had served them so well.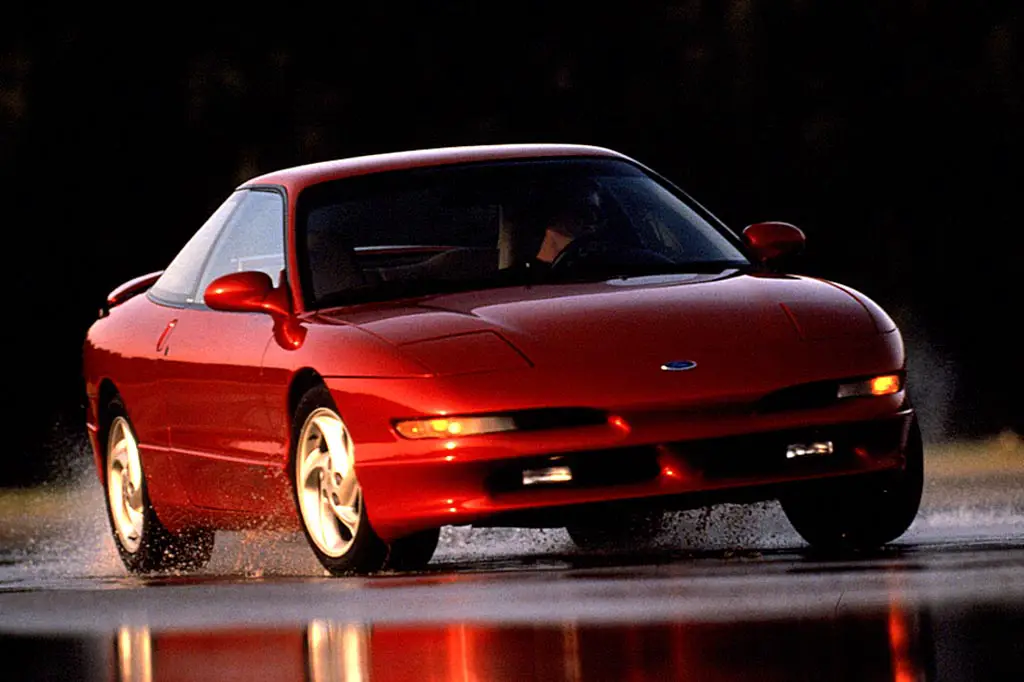 The Probe was one button away from production when details leaked of Ford's plan to replace the stallion. Thousands of very disappointed and extremely angry Mustang owners sent letters to Ford HQ, screaming at the powers that be to rethink this new venture.
The Ford Probe GTS production button was encased in the glass once more, Mustang sales went up, and with a decrease in petrol prices, bought the Fox-platform Mustang some time. They had to do something with the replacement Probe, as they were so close to production, so they decided to sell it alongside the Mustang. Not as a replacement, rather as a brother.
Roll on 1988, and the Chicago Auto Show, where the Ford Probe was received to wild applause by dealers and potential buyers alike. Ford released the Probe debut model in 1989, equipped with a 2.2-liter Mazda four-cylinder engine kicking out a 110 hp. The Ford Probe GTS was a turbo version that produced 190 lb. ft of torque and 145 hp.
Ford released the LX model in 1990, with a 3.0-liter V6 engine providing 140 hp and 190 lb. ft torque, paired with a four-speed automatic gearbox. The Probe was lauded for its excellent handling capabilities attractive styling and was a good alternative to the Mazda MX-6.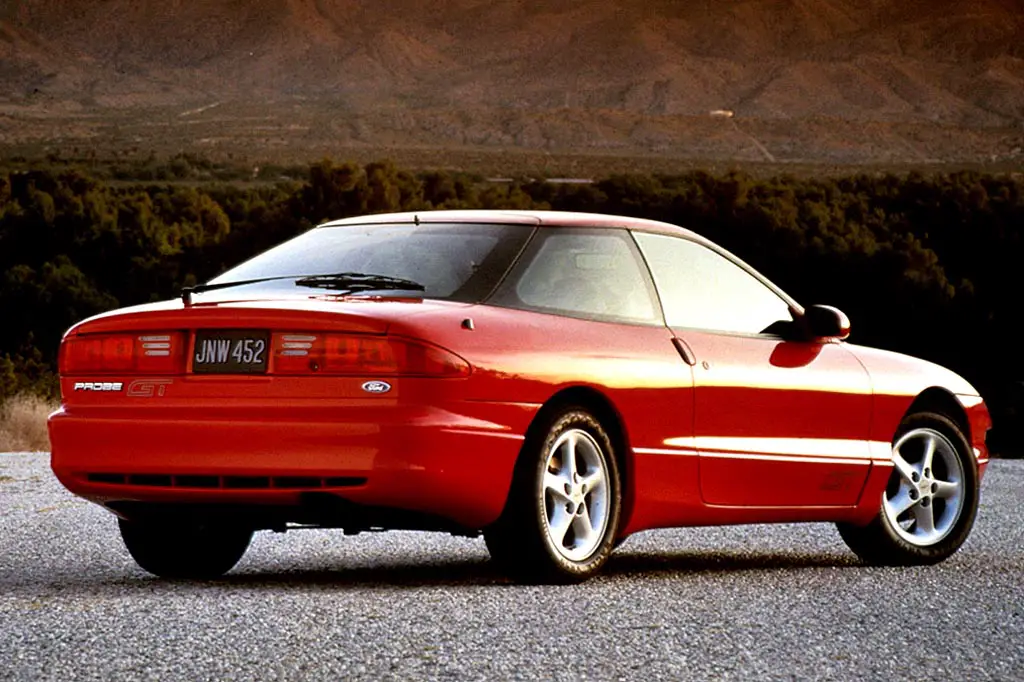 The 1993-1997 Ford Probe models were redesigned to be lighter and fitted with the more advanced 2.0-liter DOCH Mondeo base engine – 120 hp – and a bigger 2.5-liter V6 capable of 164 hp.
Mustangs was rear-wheel drive, V8 petrol-guzzling machines, the thought of replacing them with a front-wheel-drive car, built on a Mazda platform in Japan, was set up to fail from the start. Americans are patriots and stick to their guns.
On the other side of the pond, the European sports car market was making a recovery, and consumers rushed to buy brands like Nissan Silvia, Mitsubishi Eclipse, Toyota Celica, and Honda Preludes – the market was geared towards compact hatches with high-revving engines. The Ford was a bit long in the face.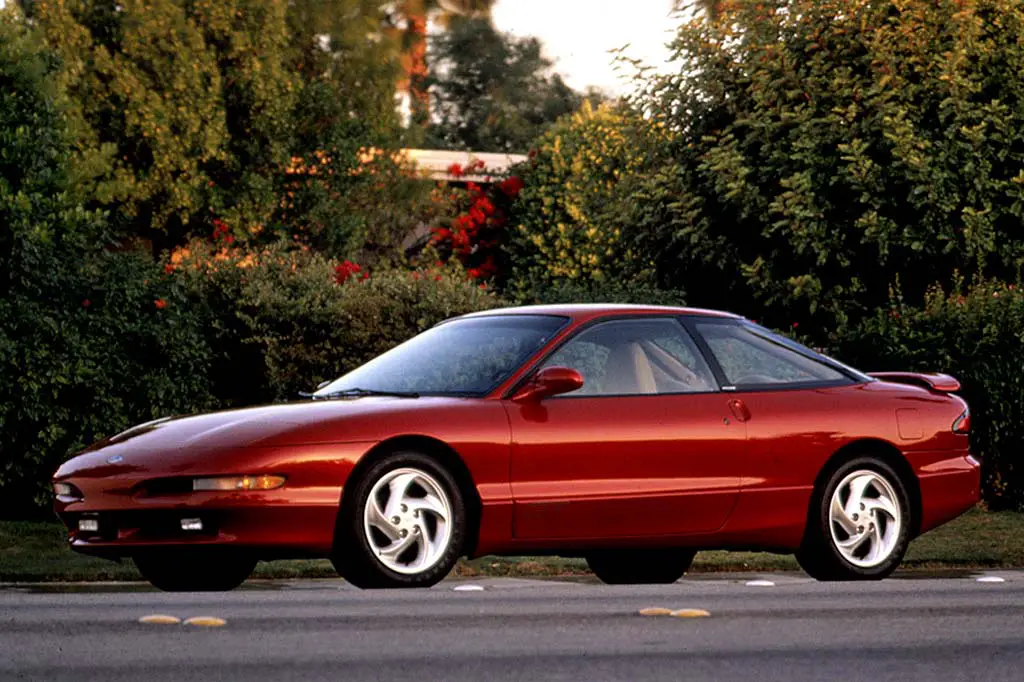 It was not that the Ford Probe GTS was slow, it performed well for an entry-level coupe, but with the influx of smaller, sporty Japanese cars, like the Honda Civic and the Integra Type R, the Probe lost even more ground on competitors.
Funds were tied up in the Mustang SN95, resulting in none for the Probe, and with the economic crisis in Japan, Mazda ended up discontinuing the production of the Mazda MX6. The Probe suffered the same fate in 1997. The Ford Probe sold 100,000 units in its launch year, which dropped to below 20,000 units in 1997.
1997 Ford Probe GTS Specs
They say you are only as best as your last performance, so let's see what the 1997 Ford Probe GTS was about!
| | |
| --- | --- |
| 1997 Ford Probe GTS | Specifications |
| Engine Base Size | 2.5-liter V6 DOHC 24-Valve |
| Power | 164 hp @ 5600 rpm |
| Torque | 160 lb.ft @ 4800 rpm |
| 0-60 mph (manual) | 8.2 seconds |
| Top Speed | 124.8 mph |
| Drive Type | FWD |
| Transmission | 5 Speed Manual4 Speed Automatic (Optional) |
| Curb Weight | 2,921 lbs. |
| Brakes | 4 Wheel ABS – Disc Brakes |
| Body | Coupe |
| Doors | 2 |
Ford Probe GTS – Was It A Bad Car?
I don't think it was a bad car. It was a super fun car to drive. The Ford Probe was an affordable, entry-level car that had to compete with much better-developed sports cars, like the Honda Prelude, Honda Civic, and Toyota Celica for sales.
Ford expected it to replace the aging Mustang. The American buying public expected an RWD V8 as a bare minimum; the Probe was none of this. An FWD (60% Japanese produced) V6 was always going to start from the back of the race.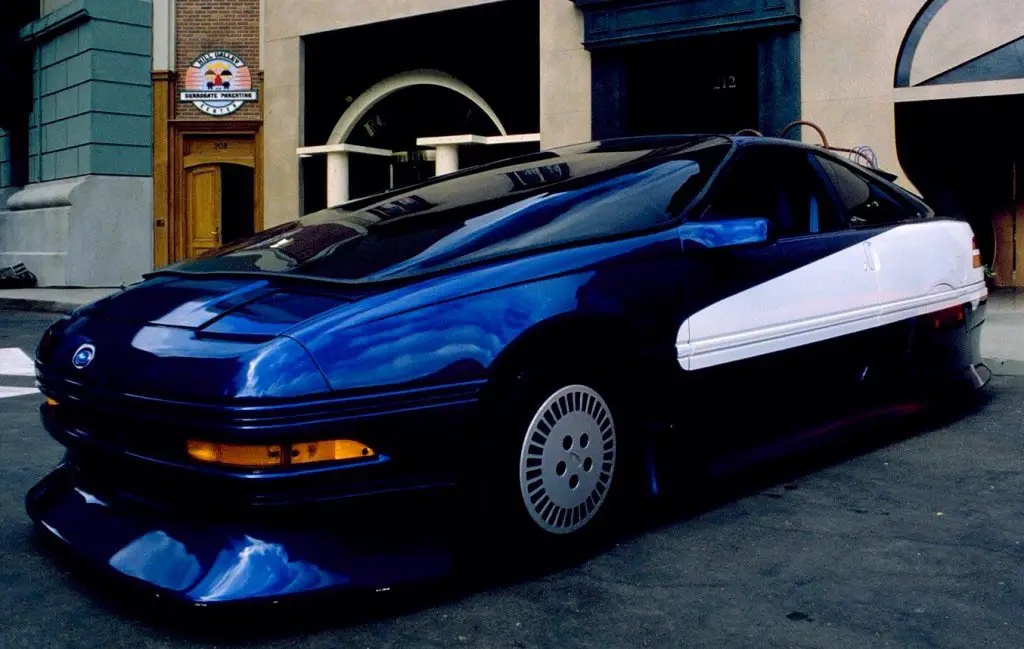 The front-wheel-drive Probe GTS never really launched to stardom since it never actually replaced the Mustang, rather living in its shadow for two generations. The Probe managed to expose Ford lovers to a more oval, bubble shape design –  incorporated in some of the smoother Ford designs to follow.
It also provided the Mustang with the springboard to free itself from its 70s and 80s shackles and embrace the future, especially modern engine, and chassis updates. The Probe shared the stage with many fun-to-drive sports models at the time, and even though it didn't sell millions, it brought pleasure to over 300,000 people.
Clients who did take a chance on the Probe had some serious fun in it, some claiming it was the most fun they had in a car. Ever.
1997 Ford Probe GTS Price
You could buy a new 1997 Ford Probe GTS for $22,995. Today, you can pick them up for a few thousand dollars, depending on the car's overall condition. Modified models in mint condition can fetch a lot more, depending on the mods done to the car.
It may not have been the best seller in the 90s, but it's become a bit of an iconic sports coupe, and people are still very much interested in owning one.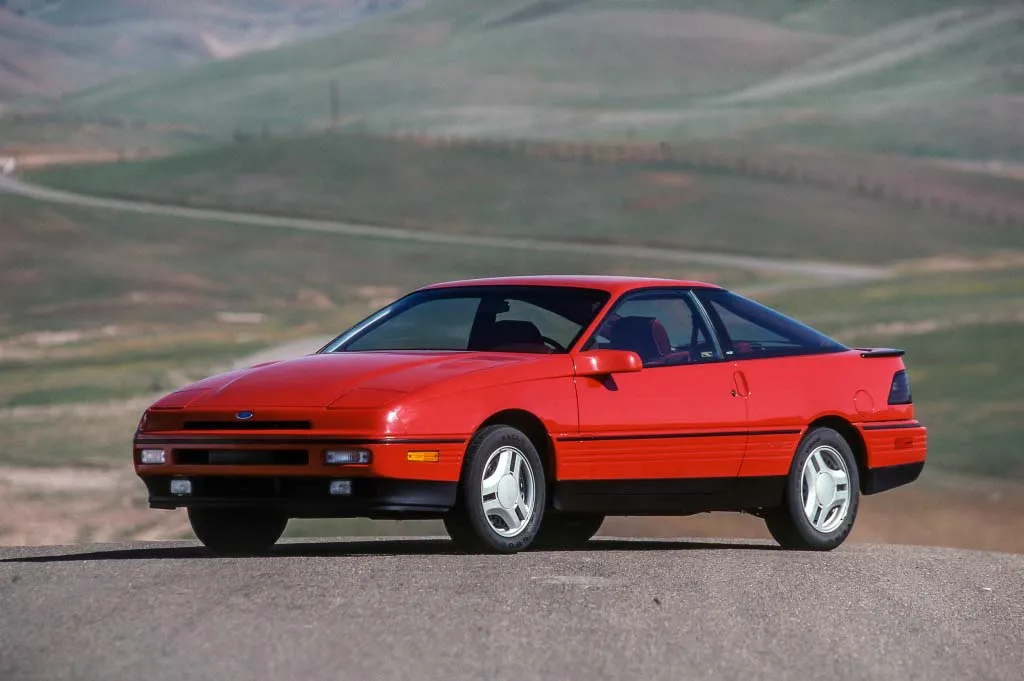 Here are some consumer reviews on the Ford Probe:
"I love my '96 Probe GT. It has been very reliable. It is quick, looks great, handles like it on rails, and is really fun to drive. I also owned a '93 PGT, but I prefer the look's, reliability, and build quality of the '96."
"I purchased this puppy brand spanking new, and I have loved every day with it. Good acceleration; smooth looks (for its time); and very comfortable interior. I wish Ford had continued this model."
Concluding the Ford Probe GTS
Many owners shared that they were sad to see the Ford Probe GTS discontinued, as it would have been fun to see how the model would have evolved over the years. I, for one, tend to agree with them. The Probe could have been a classic with a little more investment, a later launch date, and more market research.
Now it's a forgotten feature car that still brings lots of happiness to those who own one.