If you're like most people, you use your car to get from Point A to Point B. You drive to work, run errands, and take road trips. And while there are plenty of high-end cars out there that can do those things, they can also be a little impractical or cost way more than you want to spend. That's where the 2016 Hyundai Sonata comes in. It's a great car for everyday drivers who need something reliable and affordable. Plus, it's got some pretty cool features that make it stand out from the competition.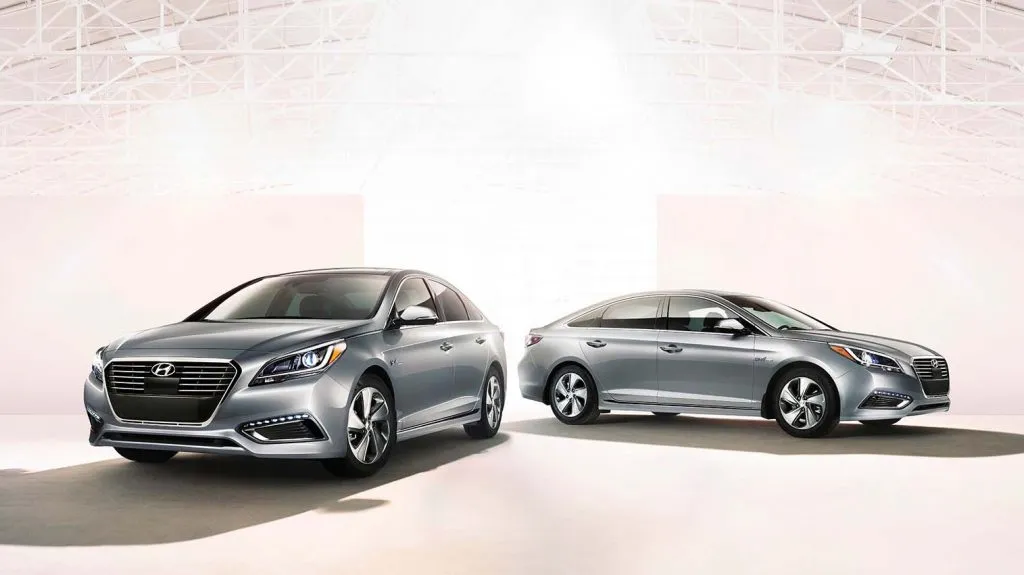 The 2016 Hyundai Sonata is spacious and comfortable, with three powertrain options that return excellent fuel economy. It's not a sports sedan, so don't expect blistering acceleration. However, a smooth, refined, and comfortable ride is standard for this value-for-money buy.  
In the wake of a redesign in 2015, the 2016 Hyundai Sonata faces competition from the evergreen Toyota Camry, Kia Optima, and Ford Fusion, among others. It offers the same spacious cabin and refined overall feel that it has for the last few years and maintains its less-than-assertive looks and unenthusiastic drive. So, is it worth the price you pay?   
 2016 Hyundai Sonata Review
Now in its seventh generation, the 2016 Hyundai Sonata is fresh off a substantial facelift in 2015. It still boasts class-leading passenger room and a value-for-money proposition with a significant list of features as standard and available. And, with various powertrain options, there's something for everyone in the line-up.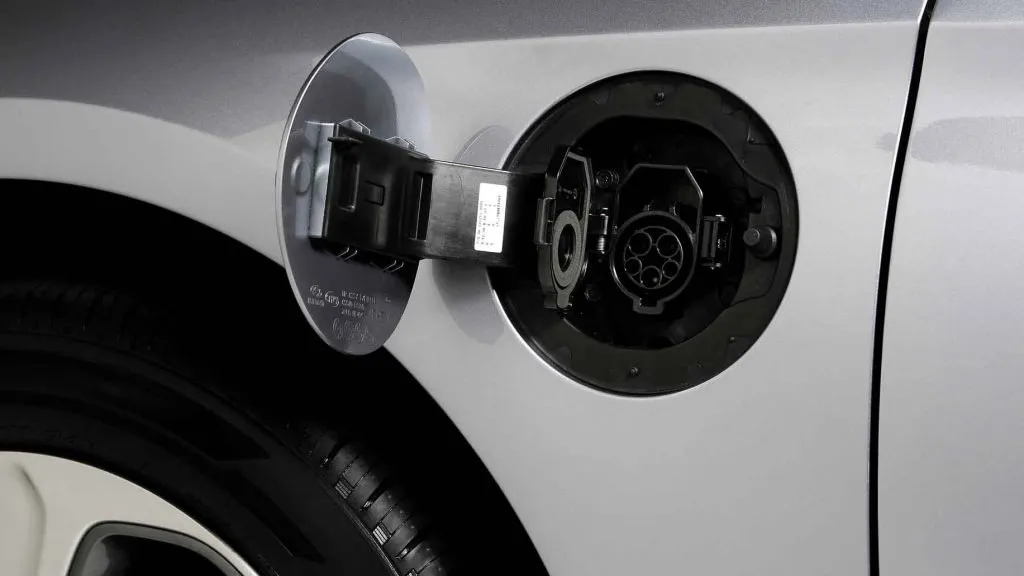 But has Hyundai managed to sort out the niggles relating to a bland driving feel and lack of excitement from the available power plants? Let's see what the new model year holds for the Sonata.
The 2016 Hyundai Sonata Exterior
For most of its lifecycle, the Hyundai Sonata has remained rather underwhelming in the looks department. A rather generic sedan aesthetic has fortunately been enhanced from the 2015 redesign, so the 2016 Hyundai Sonata looks sleek and elegant without being too shouty.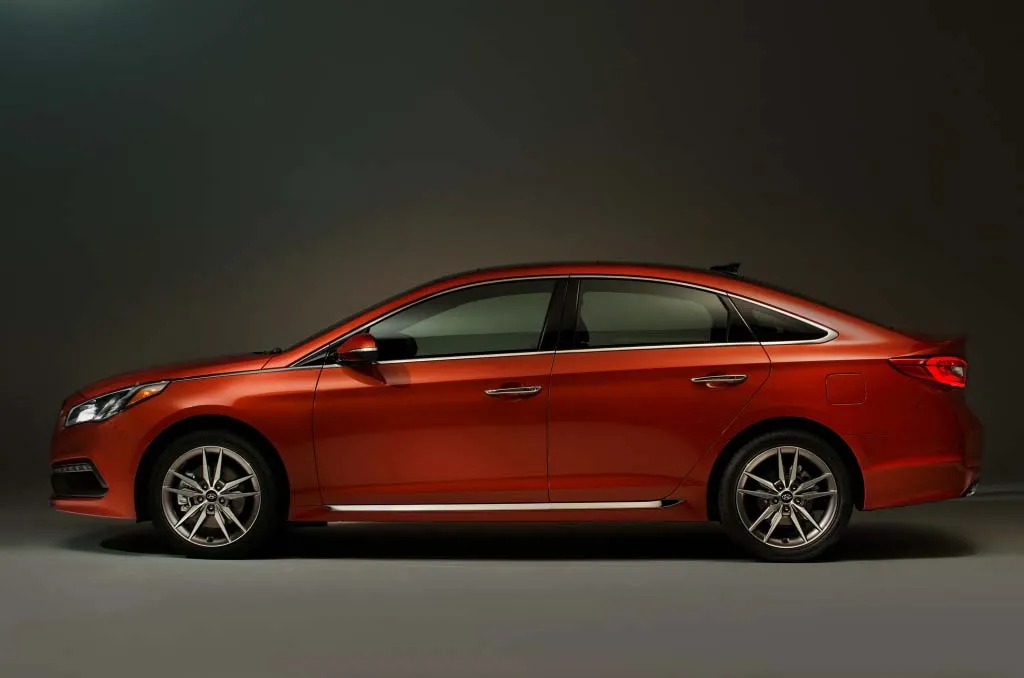 Base models come with 16-inch alloy wheels, heated power-adjustable exterior mirrors, and solar control glass, while Sport and Limited models get 17-inch wheels. Sport variants get a model-specific front fascia, grille, rocker panels, and dual exhausts to further the athletic aesthetic. LED daytime running lights are standard from the Sport, while Limited models get LED taillights and a sunroof.
Size And Cargo Space Of The 2016 Hyundai Sonata
Historically the Sonata has always been slightly more prominent than its rivals, and despite being a midsize sedan, it is still a large car. With a wheelbase of 110.4 inches and an overall length noted at 191.1 inches, it's just a tad bigger than the Toyota Camry.
Cargo volume is listed as 16.3 cubic feet behind the back row, which can be expanded by letting the back seat fold forward. This is still more than the Camry has to offer.
2016 Hyundai Sonata Interior And Passenger Space
The 2016 Hyundai Sonata interior is still one of the most spacious in the segment. With seating for five occupants, even three across in the rear will manage just fine for the most part. Naturally, longer journeys for the middle rear passenger won't be overly comfortable.
Headroom and legroom in the front is an impressive 40.4 inches and 45.5 inches, respectively. Rear passengers also get 38 inches and 35.6 inches of head and legroom, which is ample for the midsize segment.
2016 Hyundai Sonata's Cabin Look And Feel
As expected from a vehicle in this price bracket, base models come with hard-wearing cloth upholstery and Metal grain accents. Higher up in the range, buyers get access to leather in various color schemes, with Carbon Fiber accents in the Sport and a 3D Tech Appearance in Sport 2.0T and Limited 2.0T models. The Limited gets Woodgrain accents for a premium feel.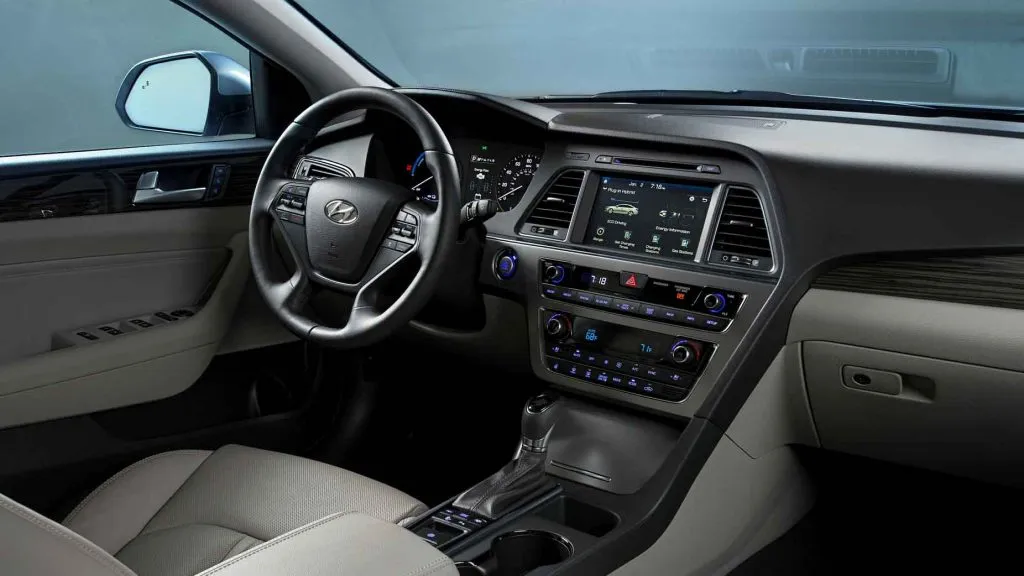 While the lower-end models feel appropriately budget, this isn't a bad thing. Hyundai does well to make the most of this, and the Sonata still looks better put together than many core rivals.
2016 Hyundai Sonata Performance Specs
For this model year, there are a few options in terms of powertrains. 2016 Hyundai Sonata engine options include the base 2.4-liter inline-four with 185 hp and 178 lb-ft, or a 2.0-liter turbocharged four-cylinder with 245 hp and 260 lb-ft. There's also a 1.6-liter engine with 178 hp and 195 lb-ft, prioritizing fuel efficiency in the Eco models. And we have to mention the 2016 Hyundai Sonata plug in hybrid variant which produces 193 hp.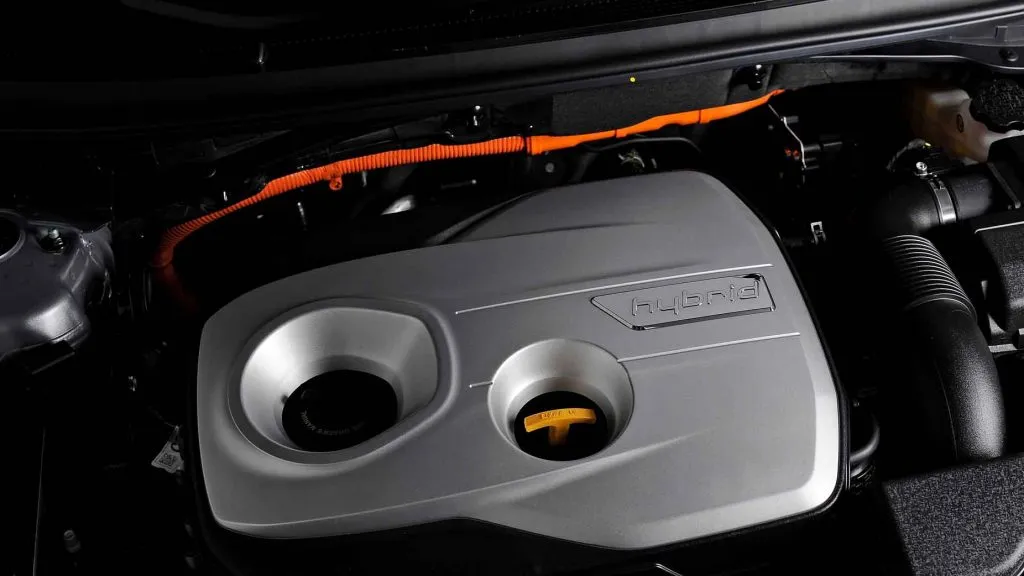 Acceleration in the 2016 Hyundai Sonata is never overly thrilling. While a low-eight-second sprint to 60 mph is the best you can hope for, it's worth remembering that even though there are Sport-designated models in the lineup, these are not performance sedans by any means.
Sonata's Driving Feel
A soft and comfortable ride has always been one of the Sonata's strong points, and it manages to soak up most abrasions and rougher surfaces without too much of a hassle. It's a user-friendly car to pilot, too, although the steering is somewhat muted with limited feedback.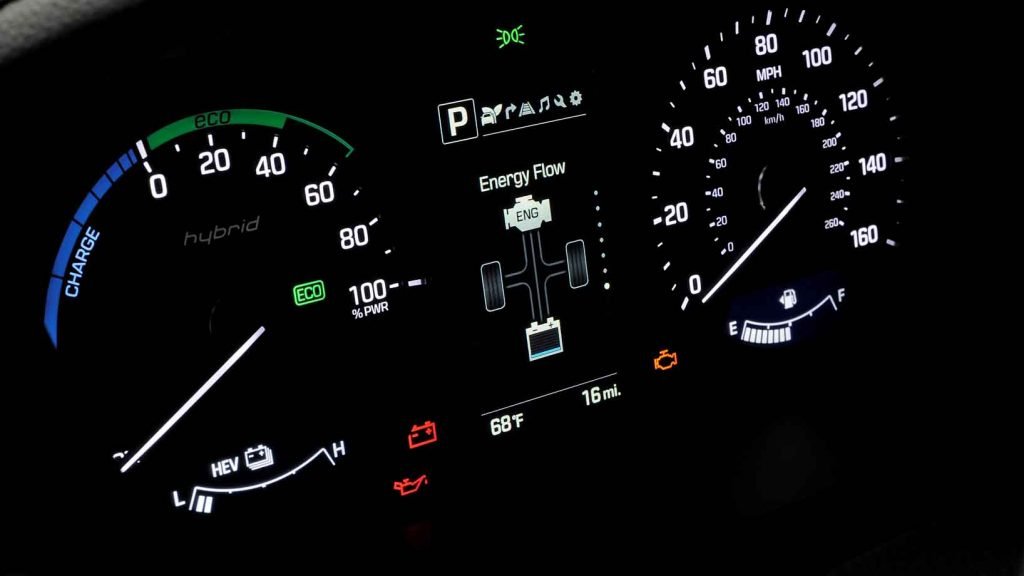 Together with being a less exciting car to drive, this lack of engagement is also a drawback. However, few people will be shopping in this segment if it's performance and excitement they're after.
2016 Hyundai Sonata Gas Mileage
With three engine options in the range, gas mileage figures vary. According to the EPA, the aptly-named Eco models are the most frugal. The 1.6-liter engine manages 28/38/32 mpg on city/highway/combined cycles, while the 2.4-liter SE trim gets 25/38/30 mpg. The same engine on the Sport and Limited will manage 25/36/29 mpg.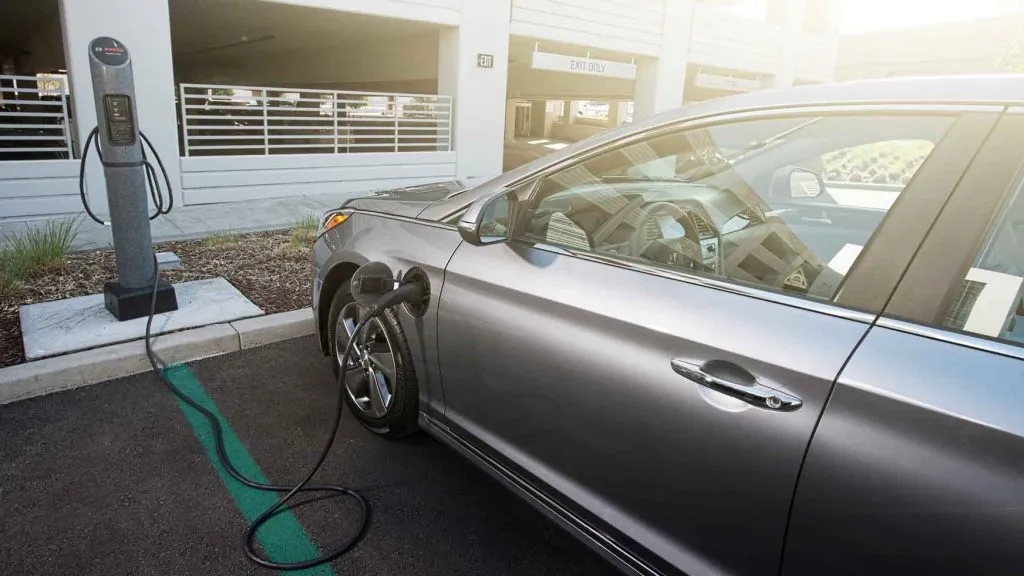 Opting for the 2.0-liter turbocharged motor will see figures drop to 23/32/26 mpg on Sport models, while the Limited is the thirstiest of the lot at 21/31/25. If fuel economy is your primary focus, you could also shop in the hybrid and plug-in hybrid Sonata lineup which boasts a spectacular mileage of 40/44/42 (city/highway/combined).
Features And Tech In The 2016 Hyundai Sonata
The 2016 Hyundai Sonata SE is the base model and comes with a seven-inch color touchscreen to manage the audio feed. The sound system is an AM/FM/SiriusXM/CD/MP3 setup, and there are controls for it on the steering. Other tech includes a rearview camera, electronic stability control, and traction control.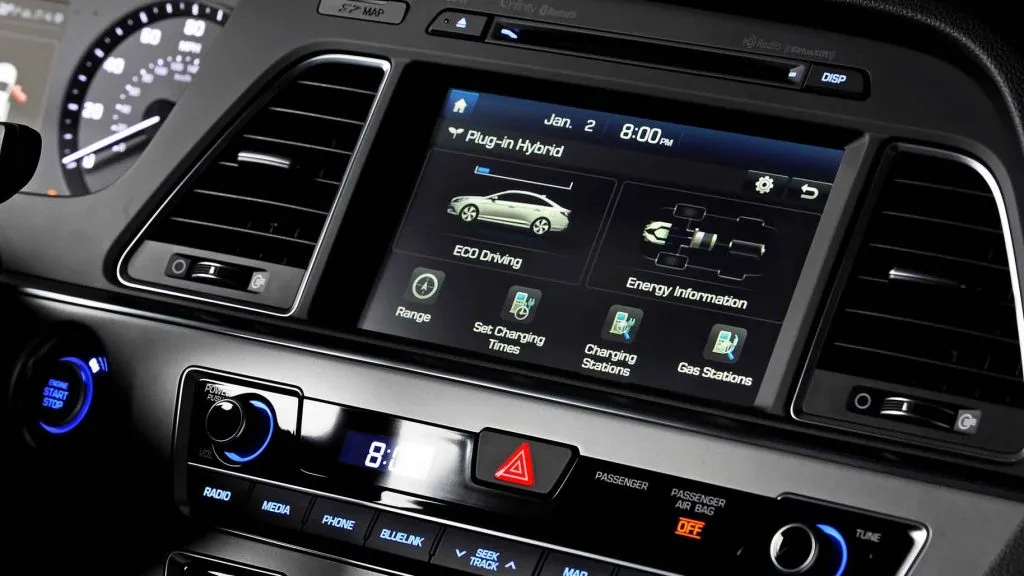 Sport models come with a power-adjustable driver's seat. On the Limited, you get a blind-spot detection with rear cross-traffic alert, a hands-free trunk, keyless entry and push-button start, heated front and rear seats, dual-zone climate control, and an auto-dimming rearview mirror.
The top-spec Sport 2.0T gets automatic emergency braking, intelligent cruise control, lane departure warning, rear parking sensors, and a larger eight-inch touchscreen with navigation. The sound system is upgraded to an Infinity setup, and the front seats are ventilated as standard.
2016 Hyundai Sonata Safety Scores
Safety scores for the 2016 Hyundai Sonata are excellent, with the NHTSA awarded full marks overall and five stars for frontal crash and side crash tests. Only rollover tests scored four out of five.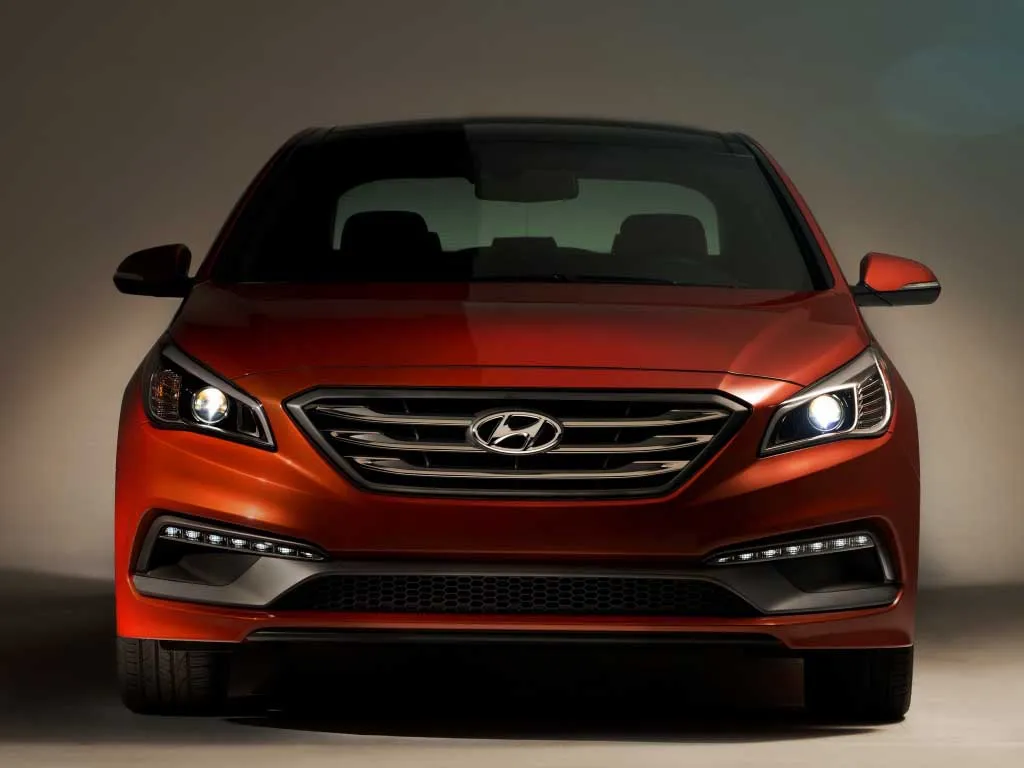 The IIHS strongly concurs, awarding the Sonata only the best scores and giving it a 2016 Top Safety Pick+ award.   
2016 Hyundai Reliability And Problems
Despite superb safety scores and a class-leading warranty, 2016 Hyundai Sonata problems are worth noting. Six recalls are issued for the model year for issues such as turn signals that activate incorrectly, a parking brake indicator that may fail, a potentially detaching sunroof, inadequate airbag protection, and an ABS warning lamp that may not illuminate.
Hyundai Sonata 2016 Price And Value
With a starting price of around $21,750 for an entry-level model, the 2016 Hyundai Sonata price is reasonable for what you get included as standard. However, pricing as new topped out at around $34,075 without options.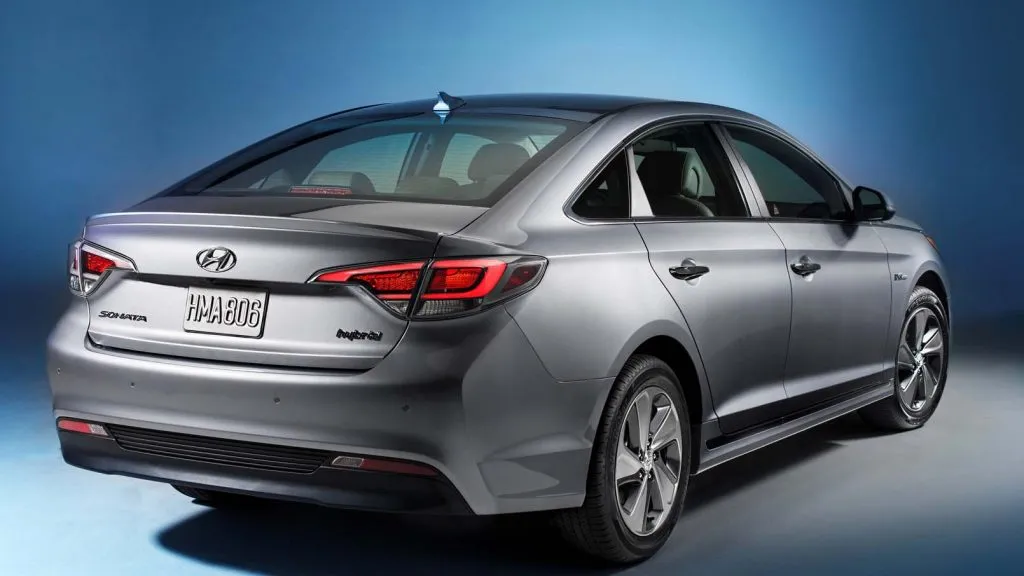 Second-hand versions could still be within their powertrain warranty of ten years or 100,000 miles, and you should be able to pick one up for between $16k and $24k, depending on condition, mileage, and accident history.
Our Verdict on the 2016 Hyundai Sonata
Despite not having true sporty aspirations, the 2016 Hyundai Sonata excels at being a comfortable and well-specific family carrier. It offers a spacious cabin and enough cargo space to make the grocery or school run an effortless affair and can even manage four suitcases for some time away with the family.