The year 2020 would mark half a century of the Range Rover vehicle traversing both urban highways and off-road muddy trails. We might think that the SUV is a modern motoring trend but, since 1970, this boxy high visibility automobile has been a mainstay around the world. However, unlike many of the SUVs that purport to have off-road capabilities, the 2020 Range Rover delivers.
But, when you realize who was behind the design and production of the Range Rover, it is no surprise. Land Rover began building basic utility vehicles, back in 1948, as a direct competition to Jeep. Early pictures of the Land Rover resemble the style of Jeep almost perfectly. This motoring workhorse would see little development over the next twenty years until the Range Rover emerged.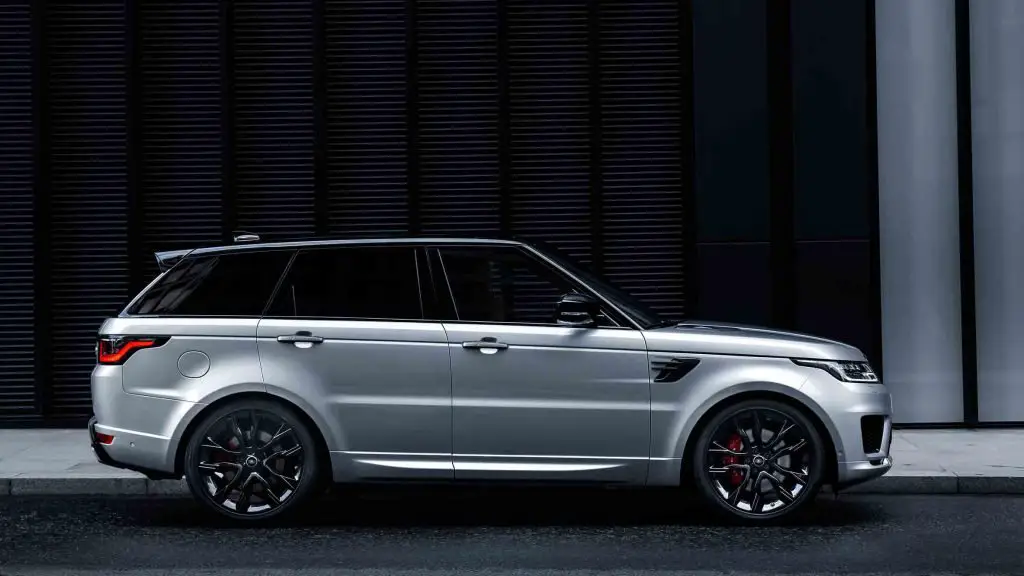 Right from the get go, the Range Rover proved its strength and endurance. In 1971, the former Cream drummer, Ginger Baker, took one of these new cars and drove it across Africa, from Algeria to Nigeria to record with an African musician. While the Range Rover became the first ever vehicles to drive from South America to North America, when it was utilized during the British Trans-Americas Expedition, in 1972. This was a SUV that not only talked the talk but it could walk the walk too.
Since the turn of the millennium, the styling and specifications of the Range Rover have been dramatically increased. Over the years since this Land Rover workhorse has now become a fully-fledged luxury SUV, rubbing shoulders with all the major luxury SUV brands. But, unlike the rest of these high priced SUVs, the Range Rover truly delivers off-road capabilities.
So, let's take a look at what the 2020 Range Rover line is offering and see what other models they produce as SUV crossovers.
The 2020 Range Rover
Despite being on the road for 50 years, this is only the fourth generation of the Range Rover. This model was introduced in 2012 and, apart from some exterior design changes, the main development was the change of the monocoque bod from steel to aluminum. This made the curb weight lighter by as much as 926 lbs. though it's still a heavyweight at over 2 and a half tons.
Several options of powertrains are available. A 3.0 liter turbocharged Inline-six or a 5.0 liter V8 are offered for gasoline engines while there is a 3.0 liter V6 turbodiesel as well. New this year was a mild hybrid model that uses a 3.0 liter twin turbo engine and all vehicles are mated to an eight-speed automatic transmission.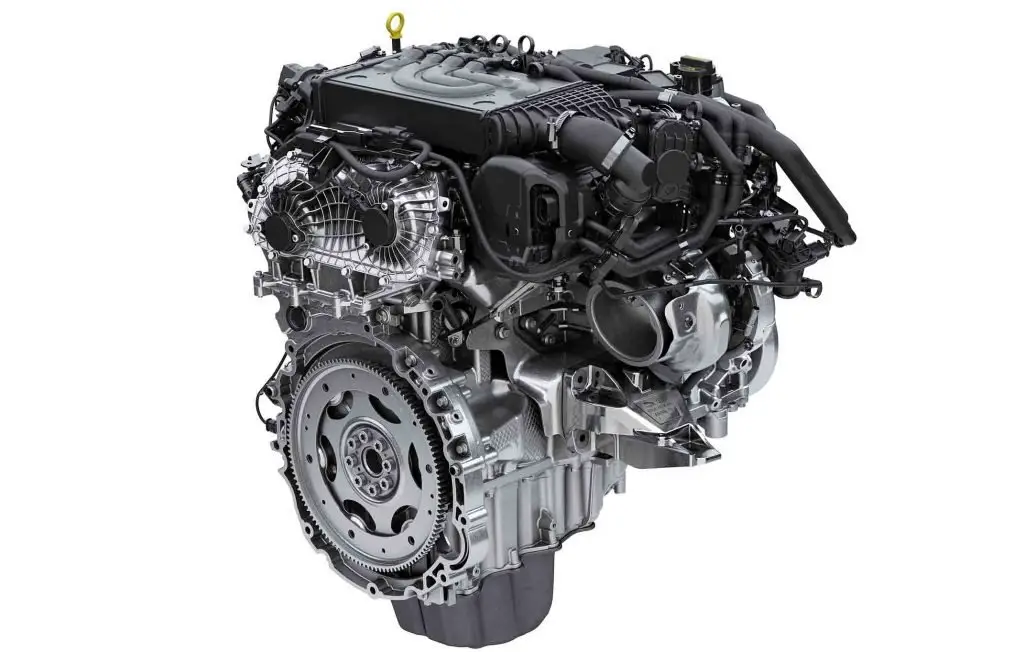 The Inline-six turbo creates 355 bhp and 395 bhp in the 2020 Range Rover HSE. The hybrid turbo generates 398 bhp while the largest V8 can produce 518 bhp or 557 bhp depending on specification.
Fuel economy, for a vehicle of this size and power, is nothing special as expected. The diesel engine provides the best figures with a combined economy of 27 mpg while the long wheelbase V8 makes only 19 mpg and the shorter wheelbase made 20 mpg.
All interiors are set out with a classic English refinement. Leather seats, wood veneer trim and a heated steering wheel are just part of the many standard features. The infotainment system, known as InControl Touch Pro Duo, appears with two digital touchscreens. The larger 10 inch screen controls the entertainment and mobile phone connectivity, the lower screen focuses on the interior controls of dual climate control.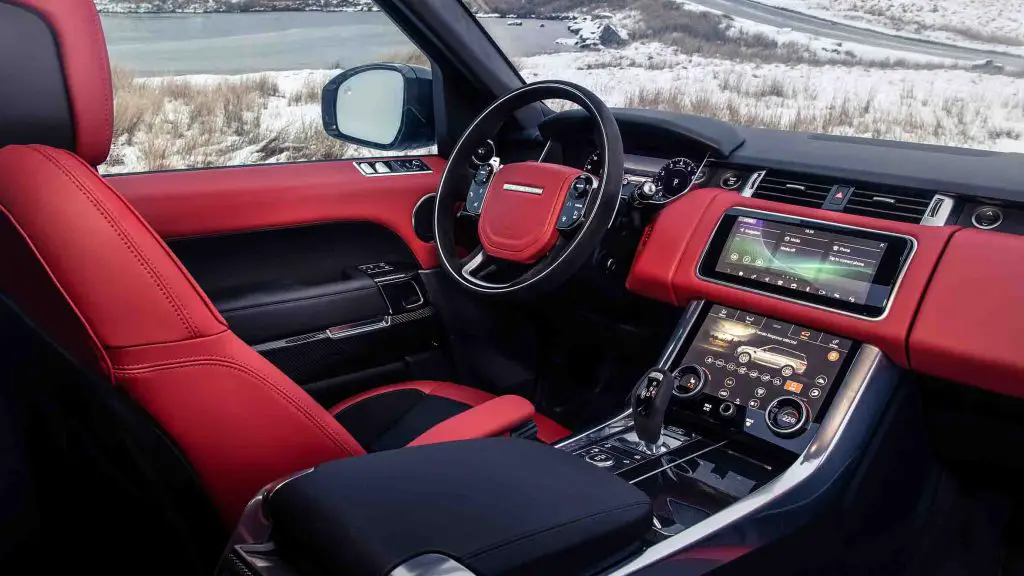 As you climb the levels of the Range Rover, so the levels of quality and features increase too. The 2020 Range Rover Autobiography, the top of the line, offers Noble plated paddle shifters, a sliding panoramic sunroof, adaptive cruise control, four-zone climate control, massaging front seats, reclining rear seats and a lane guidance system. They also have red Brembo brake calipers, a quad-exhaust system, dynamic chassis, suspension and steering, 1700W Meridian sound system and 22 inch alloy wheels.
Though not as fast on the straightaway as other luxury high performance SUVs, the 2020 Range Rover matches them for luxurious fit out and exceeds all of them when turning away from the asphalt.
2020 Range Rover Sport
The fact that the range Rover did not have a sportier version available was finally rectified in 2005 when the Range Rover Sport was introduced. 5.5 inches shorter than its "big brother", the mid-size crossover would be powered by either a naturally aspirated V8 or a supercharged V8 that began as a 4.4 liter then grew to a 5.0 liter engine. These engines produced 370 bhp and 510 bhp respectively and hit a top speed of 162 mph. A range of turbo diesel engines ranged between 2.7 liters up to 3.6 liters which produced 258 bhp and a speed of 130 mph.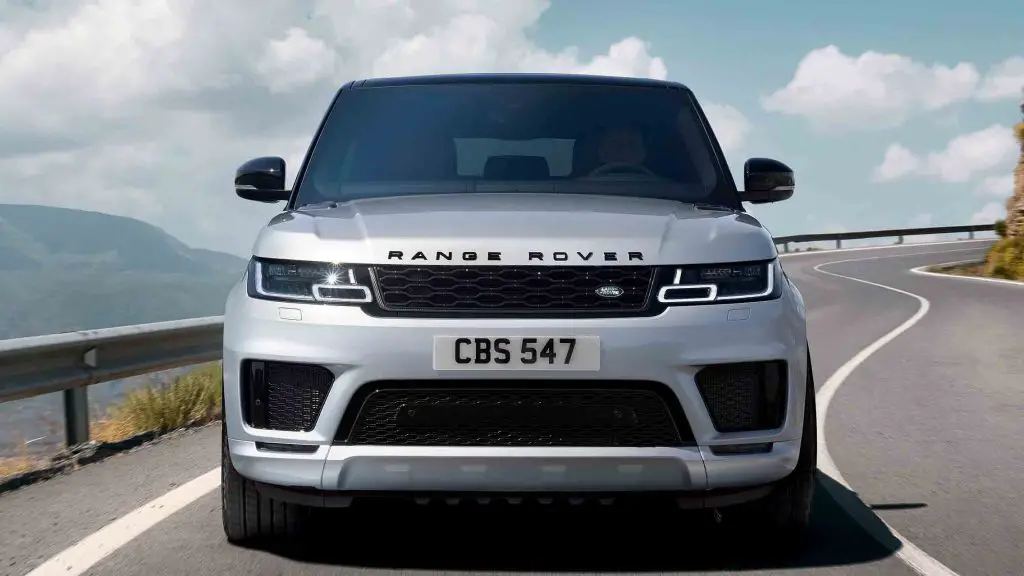 The 2020 Range Rover Sport improves on these figures by introducing a 3.0 liter supercharged V6 (340 bhp), 3.0 liter inline-six turbocharger mild hybrid (395 bhp) and a 2.0 liter plug-in hybrid Inline-four (404 bhp). But the top of the line, 2020 Range Rover Sport SVR (Special Vehicle Racing) is fitted with a 5.0 liter supercharged V8 and blows out 518 bhp in "basic" setup or 575 bhp with a retuned exhaust system. It gives the SVR a top speed of 162 mph and acceleration of 4 seconds for a 0-60 mph dash. This is Range Rover's fastest model they have made.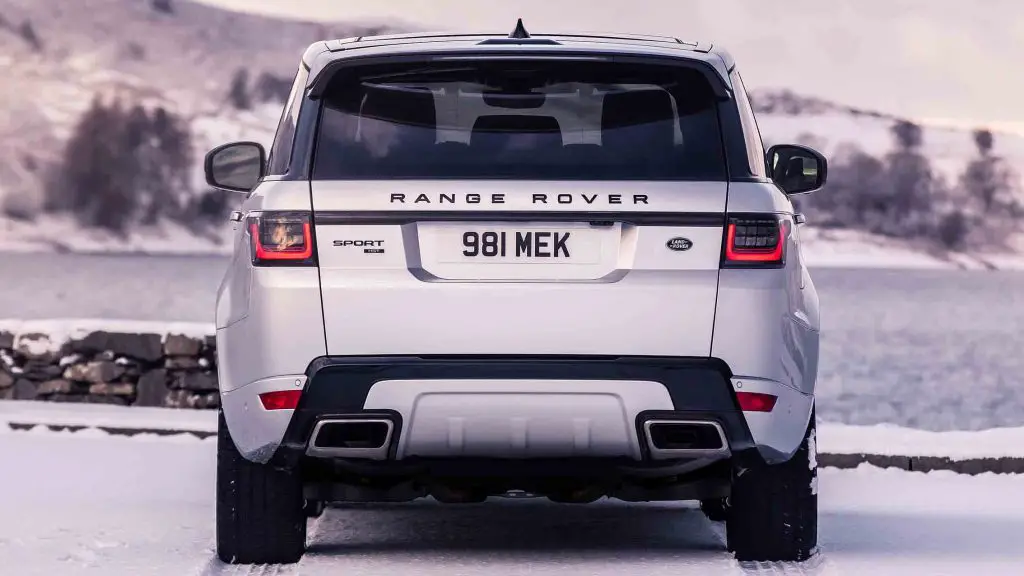 The rest of the vehicle is the same fit out as the rest of the Range Rover lineup while some crucial improvements have been added. The key addition is Terrain Response which allows the driver to choose between five driving modes ranging from general driving, grass/gravel/snow, mud & ruts, sand and rock crawl. Suspension height, engine management, throttle mapping, transfer case ranges, transmission settings, electronic driving aids including electronic traction control, dynamic stability control, hill descent control and electronic e-diffs are all manipulated through the Terrain Response system.
2020 Range Rover Velar
Taking its name from the pre-production first generation model, back in 1969, the Velar is 19 inches shorter than the Sport. Taking its styling cues from its "sister" crossover, Evoque, the 2020 Range Rover Velar utilizes smoother lines and a sportier design. Driving position is much lower than a normal Range Rover and the cabin is more geared to the driver.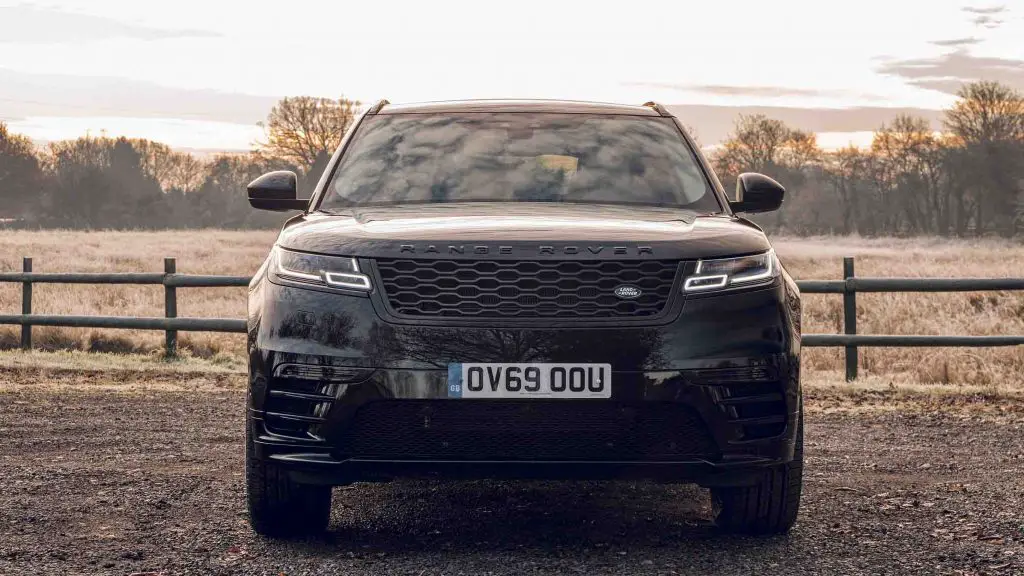 A wide selection of diesel, gasoline and hybrid engines are on offer since the Velar came out in 2017. 2.0 liter and 3.0 liter turbodiesel engines create 201 bhp up to 296 bhp while the gas powered 2.0 liter turbocharged Inline-four makes 296 bhp. The supercharged 3.0 liter Inline-six makes 395 bhp and the 2.0 liter turbocharged plug-in hybrid generates 398 bhp. But the top of the line, SV Autobiography Dynamic is fitted with a massive 5.0 liter supercharged V8 that produces 542 bhp and 502 lb-ft of torque. All models are mated to an eight-speed ZF automatic transmission.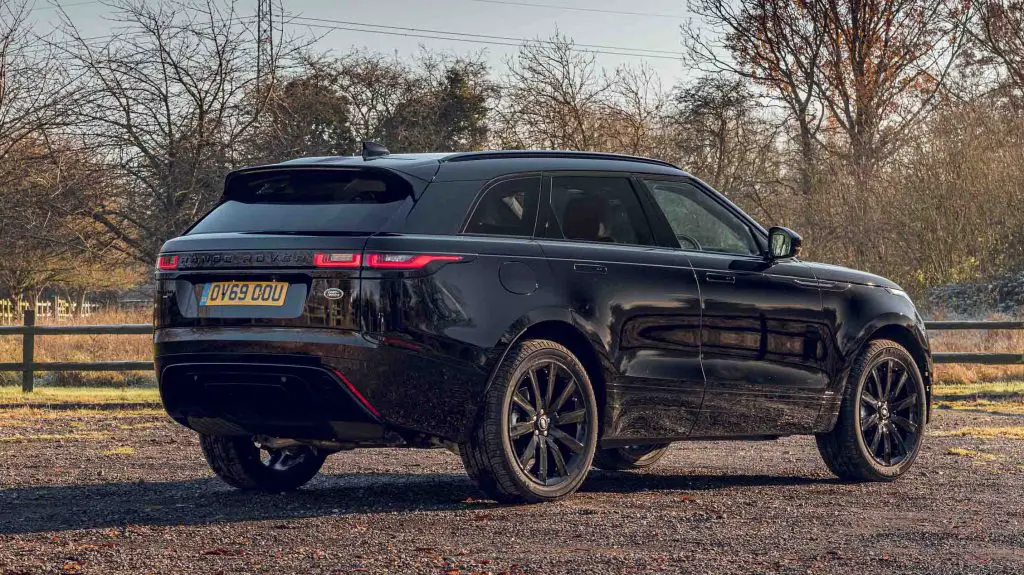 Interiors are as immaculate as other Range Rovers while also including a wide selection of other features which include 19-inch wheels, a dual exhaust with polished finishers, a blacked-out grille, and leather-and-suede interior upholstery.
2020 Range Rover Evoque
It's hard to imagine that the Range Rover Evoque has been on the road for 11 years now. This subcompact SUV crossover is powered by two different iterations of its 2.0 liter turbocharged four cylinder engine. The "base" version makes 246 bhp while the mild hybrid generates 296 bhp. This allowed the hybrid to reach 0-60 mph in 8.8 seconds while the Inline-four made the same acceleration in 7.1 seconds.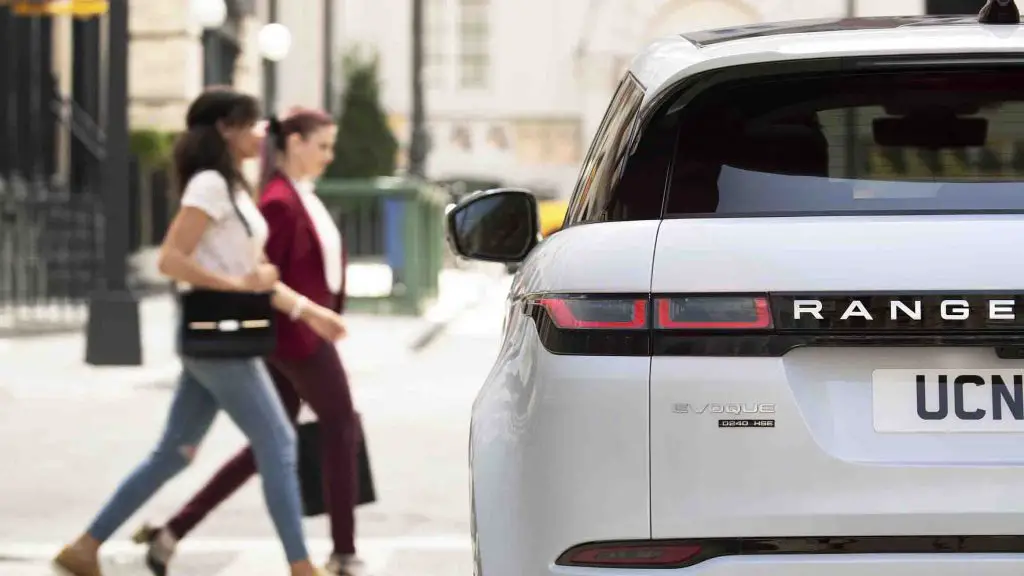 Unlike the other Range Rover lineup, the subcompact Evoque is true to its name. Interior space for passengers and cargo is cramped and is more akin to a small sedan. From personal experience, having three in the back is not realistic while in the front it feels like a much smaller vehicle.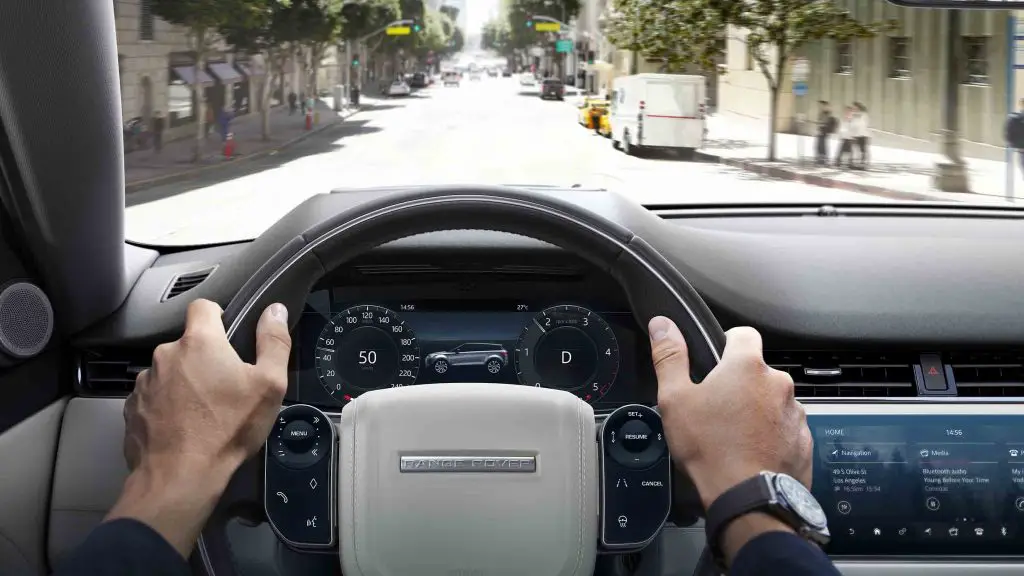 But, again, the cabin interior is impeccable with styling and quality. Features include the Touch Pro Duo infotainment system, 14-way power-adjustable front seats, automatic high-beam headlamps with auto-leveling, LED daytime running lights, a power liftgate and 20-inch wheels. Driving safety aids on offer include automated emergency braking with pedestrian and cyclist detection, lane-departure warning & lane-keeping assist while adaptive cruise control with semi-autonomous driving mode is optional.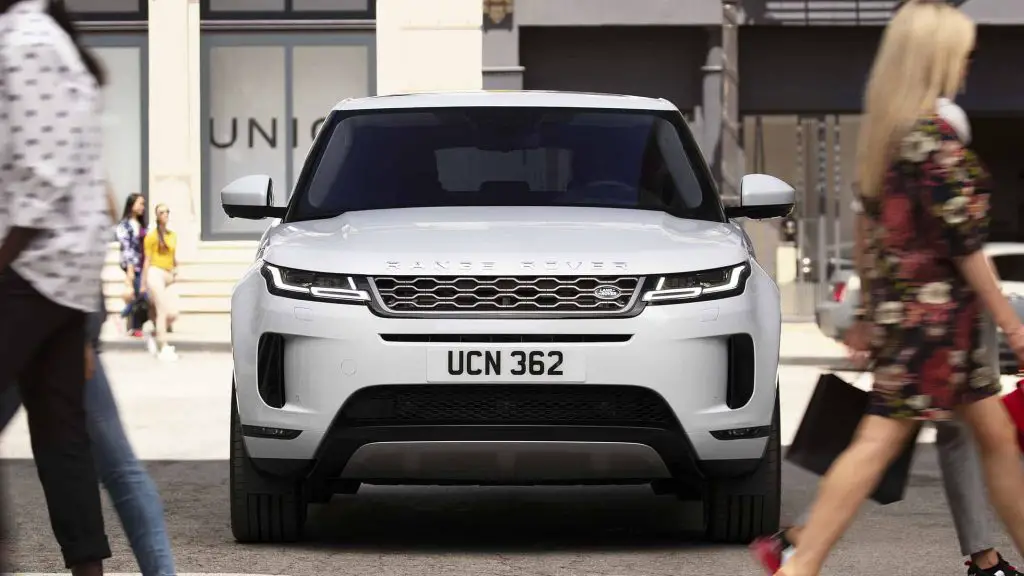 2020 Range Rover Price
Such high quality that Range Rover offers is not cheap. Pricing begins with the 2020 Range Rover Evoque which sees a price range from US$43,700 up to US$57,900. Next on the cost ladder is the 2020 Range Rover Velar which begins at $57,450 and rises to $91,940. The "basic" 2020 Range Rover Sport offers iterations between $70,000 up to $90,340 while the higher spec Sport SVR climbs from $87,850 up to $115,850. The original Range Rover is still one of the more expensive with pricing beginning at $92,250 and climbs all the way up to $179,795 for the SV Autobiography.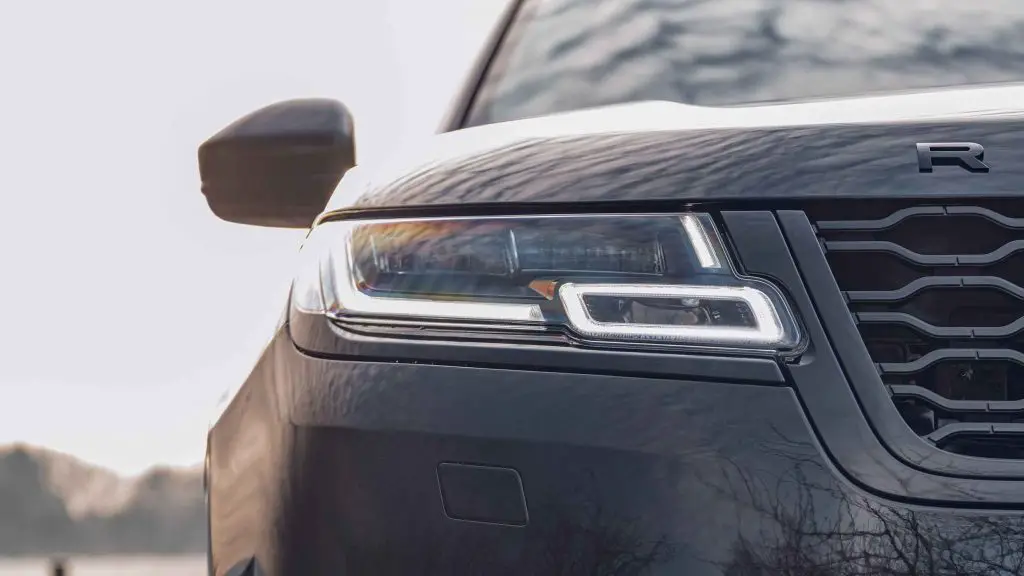 A range of SUVs and crossovers that are geared for many different budgets. The Range Rover is a true breed of luxury SUV that uniquely blends high-end luxurious design with a rugged off-road personality.