What Does BMW Stand For? (Answered)
We all recognize the name. We've all seen them on our roads. Many of us have even been passengers or have driven them. We are talking about BMWs. But, how many of us actually answer the question, what does BMW stand for? Chances are, most people don't know and cannot answer correctly. Well, I want to clear that up for you today!
BMW is far more than just a brand name. Also known by its nickname "Bimmer", BMW stands for Bayerische Motoren Werke. Translated into English, this means Bavarian Motor Works. For many, BMW represents a commitment to quality. And, when you ask most BMW vehicle owners, they will tend to agree.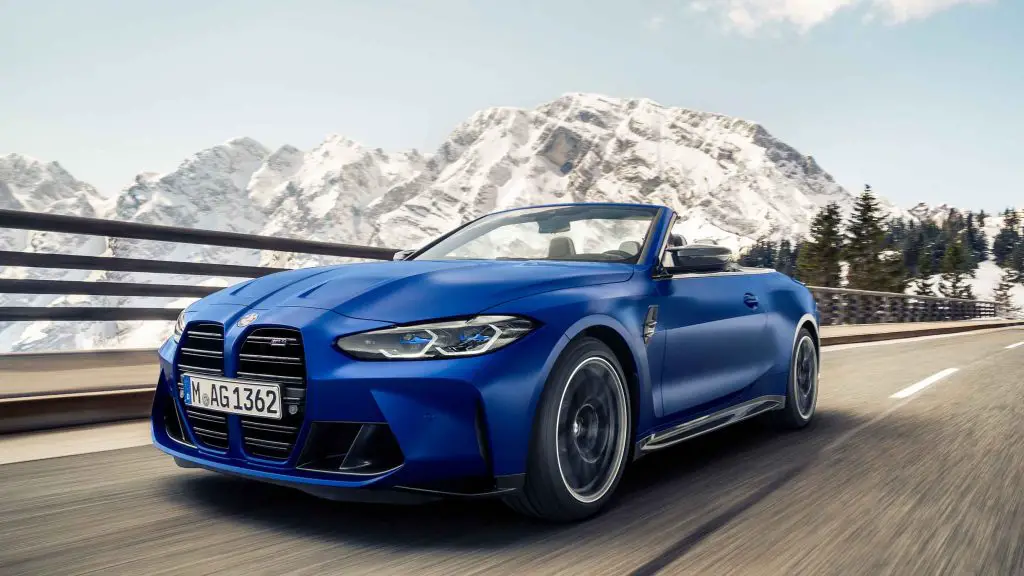 In some instances, you may see BMW appended by Aktiengesellschaft or AG. This translates roughly to joint-stock company. If all of these terms are a little too much for you, the use of Bimmer is totally acceptable too.
Fancying itself as "the ultimate driving machine", BMW has a long and rich history that continues to thrive today. If you're in the mood to find out more about this German automobile company and learn how the name BMW originated, you are in the right place. Continue reading to discover all you need to know about BMW.
Where did the BMW name come from? 
Now when someone asks you what does BMW stand for you know it is (Bayerische Motoren Werke) and that Bayerische translates to Bavarian, you can probably figure out where the company originated. That's right! Bavaria. To be precise, this multinational corporate manufacturer of luxury automobiles began in Munich, Bavaria, Germany. 
Founded in 1916, BMW was originally a manufacturer of aircraft engines which the company produced from 1917 until 1918 and then again from 1933 to 1945.
For over a hundred years, BMW has manufactured some of the world's most luxurious and impressive cars, motorcycles, SUVs, and aircraft engines. But, we need to go back to 1913 to see the early beginnings of this world-conquering company. 
Munich, 1913. Karl Rapp forms the Rapp Motorenwerke company. This mainly focused on producing aircraft engines rather than automobiles and motorcycles. However, it wasn't until 1917 that Bayerische Motoren Werke became the official name of the company when Rapp left to pursue other interests and projects. 
You may be wondering why the name change occurred. It actually made more sense to change the name at the time. Munich is the capital of the German state of Bavaria so the company wanted everyone to know where their top-quality aircraft engine and automobiles originated.
As well as the famous BMW name, the blue and white circular logo is just as recognizable. This logo dates back to 1917 and is based on the Bavarian flag (blue and white checkers within diamond pattern).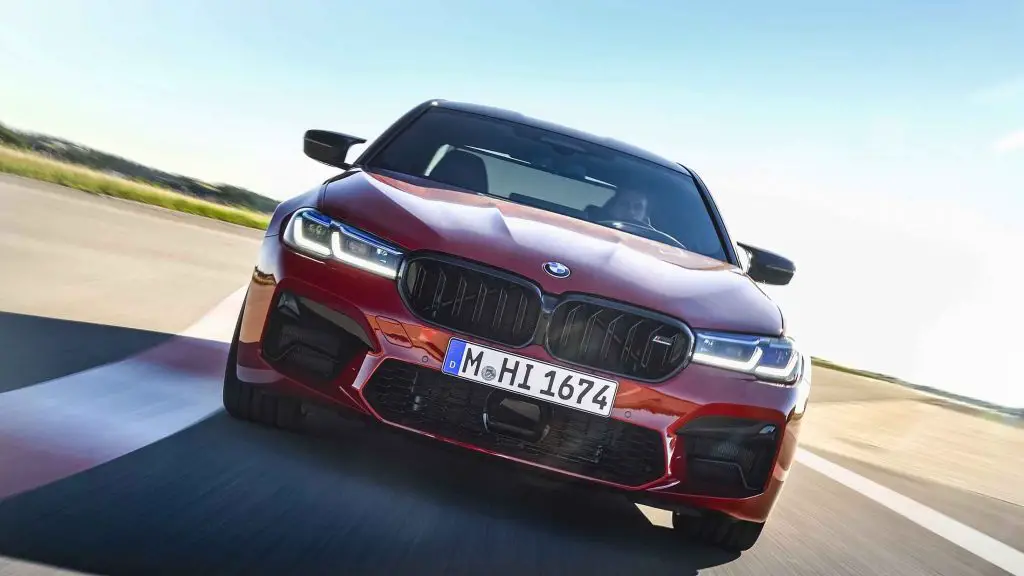 Although the BMW logo was inspired by the Bavarian flag colors and design, many historians and enthusiasts believe there is more to the story. Some suggest that the logo is based on an airplane's propeller.
When you study it, it could be interpreted as a set of propellers spinning against the backdrop of a clear blue sky. 
However, BMW representatives have stated that this is just a mere coincidence. But, with the early days of manufacturing aircraft engines, I like to think there is some truth to this idea. 
Subsequently, the BMW logo changed in 2020. While you may not have noticed this, the design was made flatter and simpler. This was said to reflect a general turn toward minimalist aspects in life that serve as markers for quality and luxury. And, this is exactly what BMW reflects in all of its vehicles. The BMW logo still retains it's original design signifying their constant evolution and innovation whilst staying true to their core principals they've developed throughout BMW history.
The BMW Slogan
So, BMW stands for Bayerische Motoren Werke or Bavarian Motor Works in English but BMW also has its own slogan. This is almost as famous as the brand itself – "The Ultimate Driving Machine."
This powerful and confident slogan originated in North America back in 1974. Developed by Bob Lutz, the executive vice president of global sales and marketing at the time, the slogan became a hit with American consumers immediately and quickly spread throughout the world.
Over the years, other slogans have come and gone. But, none have been as successful as Lutz's original. Nevertheless, you may remember some slogans such as "Joy is BMW" and "Sheer Driving Pleasure" but BMW reverted to "The Ultimate Driving Machine" in 2012 and stuck with it to this very day. If it works, why change it?
BMW Vanishes… For a Short While 
Did you know that the BMW brand disappeared for a short time? In 1918, Bayerische Motoren Werke became a stock corporation. By the time the end of the First World War came round, the construction of aircraft engines came to a sudden stop. This is because the Treaty of Versailles prohibited Germany from building anymore. This is when BMW made a shift toward manufacturing built-in motors and brakes. 
This change in the company became extremely successful. So much so that in 1920, the Berlin-based brakes company Knorr-Bremse AG took part ownership of BMW. Knorr-Bremse AG integrated the company and moved its headquarters to Munich. For a short period of time, BMW, as an independent company, disappeared completely.
However, this all changed quite quickly. 
Just two years later in 1922, Camillo Castiglioni, an investor and aircraft construction pioneer, became the chief shareholder of Knorr-Bremse AG. He decided to purchase the BMW name and put himself in charge of engine construction operations.
Along with the employees, company logo, and production facilities, Castiglioni transferred everything to BFW (Bayerische Flugzeugwerke AG).
Later that year, the company relocated to BFW's factory buildings located in Lerchenauer Strasse. Here, the name was changed to Bayerische Motoren Werke AG or BMW. This was the beginning of BMW finding its way onto the commercial world for a second time. And, where it has remained ever since. 
Because of this, BMW AG is considered to be the legal successor of BFW. In fact, the headquarters and parent plant of BMW is still situated at the original BFW site in Milbertshofen, Munich today. 
Moreover, BFW's founding date (March 7th, 1916) is considered the official birthday and origin of the BMW Group. 
In Summary 
What does BMW stand for? Well now you know. BMW stands for Bayerische Motoren Werke or Bavarian Motor Works in English and accompanying it's meaning is a deep history that dates back many to over a century ago. Just like many companies, BMW has gone through some changes over its 100 or so year history and has built itself up through adversity to become the brand we all know and love today.
One thing remains, however. BMW is still one of the world's leading manufacturers of luxury vehicles and a name that is instantly recognizable by billions of people worldwide. 
What does BMW stand for in English?
As many people refer to BMW in the world as a "Bimmer" the BMW acronym stands for Bayerische Motoren Werke in its original German form. In English this translates directly into Bavarian Motor Works. The BMW name translated into any language around the world represents the BMW brands commitment to producing quality products for their loyal customers. This is evident by how people perceive BMW as one of the most premium automakers in the world, comparable to the likes of Mercedes, Maserati and other high end brands.