Chevy Kodiak – The Big Dog (Detailed Review)
The Truck That Stands Tall
There are cars that feel special when you sit in them. The Chevy Kodiak may not be a luxury car, or better yet it may not even classify as a car! However, when you sit inside this behemoth of a vehicle you will feel big. The sheer magnitude of the car is staggering. Most SUVs and road cars would look and feel tiny compared to a Chevy Kodiak.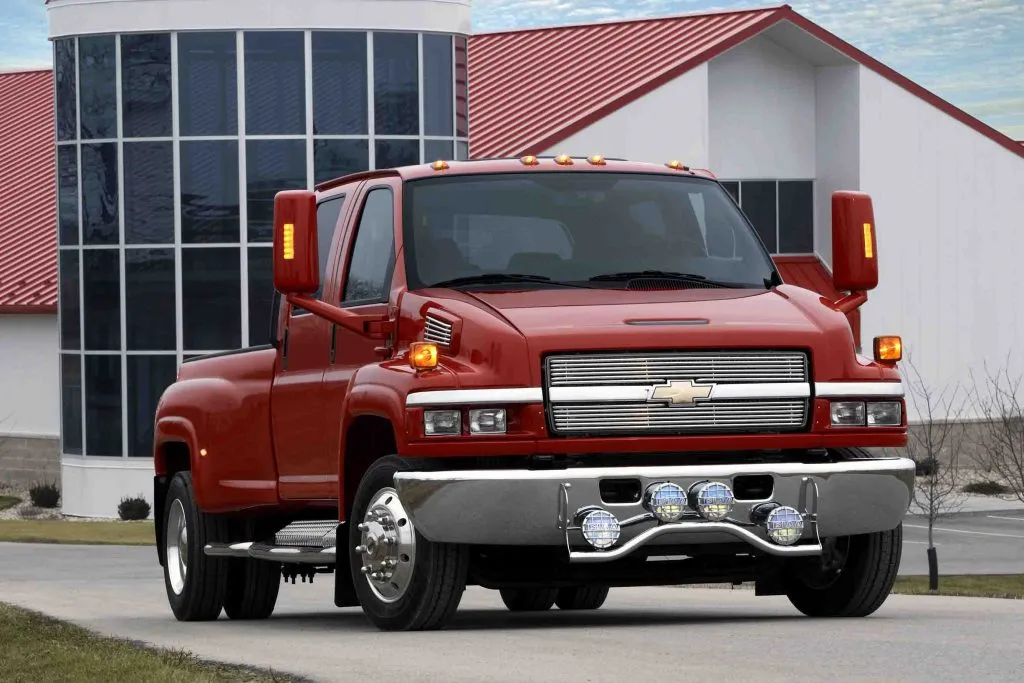 The Kodiak was launched during the 80s and was a heavily commercialized vehicle. It was a heavy-duty truck used for utilitarian purposes. The last generation came out in 2003 and that is our focus for today. The car came in two variants the Chevy Kodiak C4500, which was a softer sprung version, and the heavier C5500, which could only be brought at Chevrolet dealers.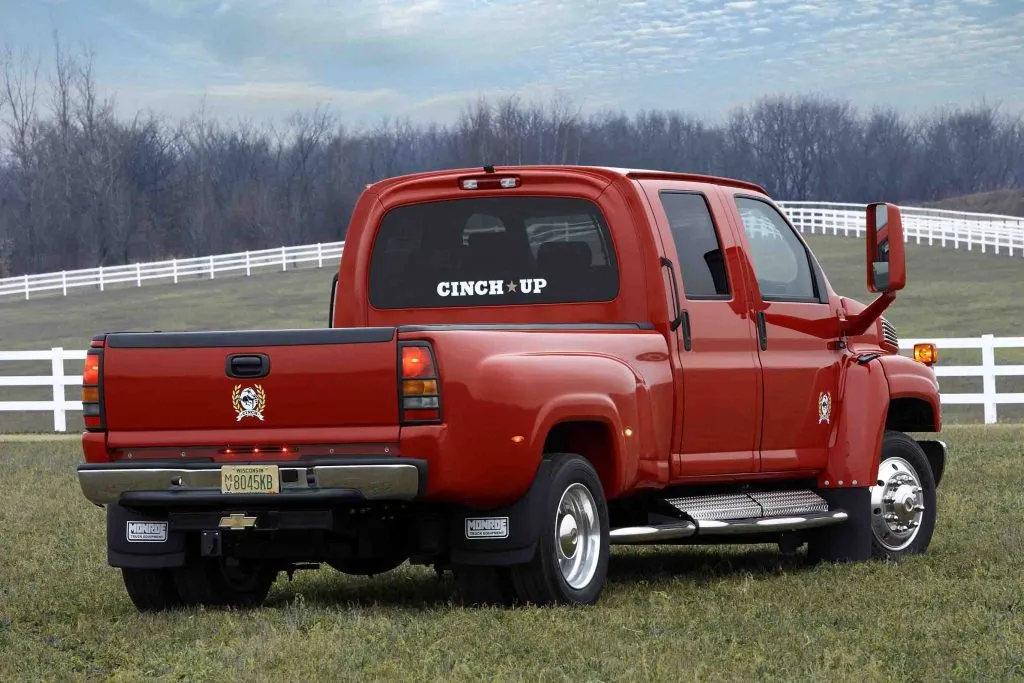 In 2005, Chevrolet made the 4×4 a standard option, which attracted even more customers. Let's take a look at the design, the engine, the tactile interiors, and why this truck is the ideal option for those looking for a powerful vehicle.
Simple Yet Effective Design
Trucks are not meant to be fancy or look great, however, the Kodiak does a great job of carrying a menacing look. It is a big car, measuring eight feet in width and height, and it is even longer, a whopping 20.5ft in length. In typical cab fashion, it looks big and robust featuring simple lines that conform well to the vehicle. It comes with a new front grille that is wide and looks menacing.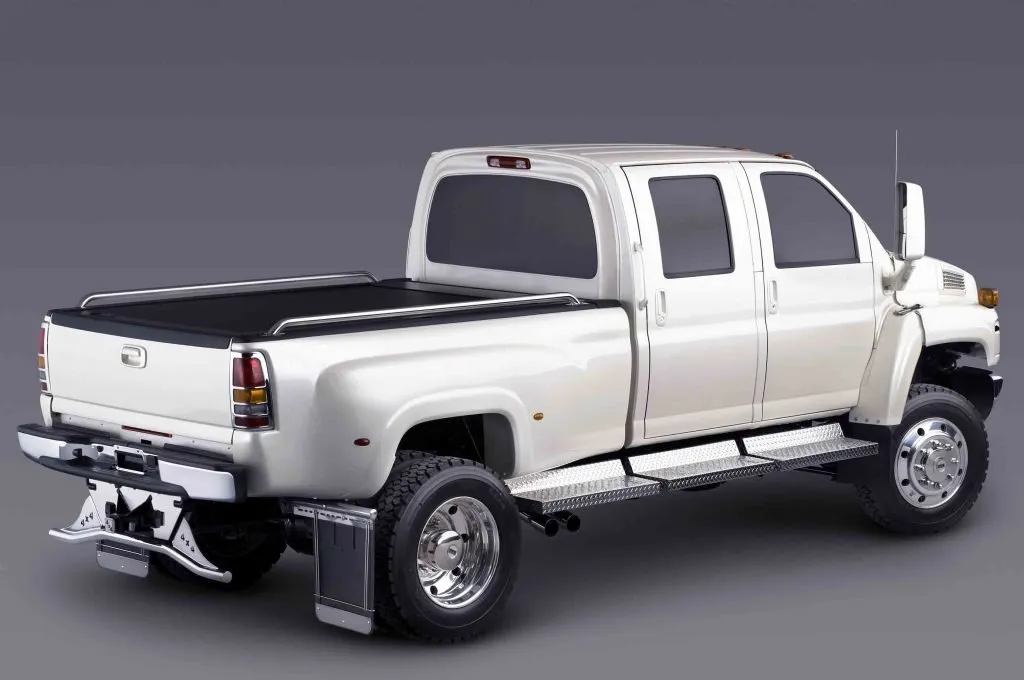 The Chevy Kodiak has a big front bumper too, we reckon it can handle most head-on impacts well. You get a raked hood on the Chevy Kodiak truck and there is plenty of glass on the side for great visibility. You also get footsteps on the side to aid access.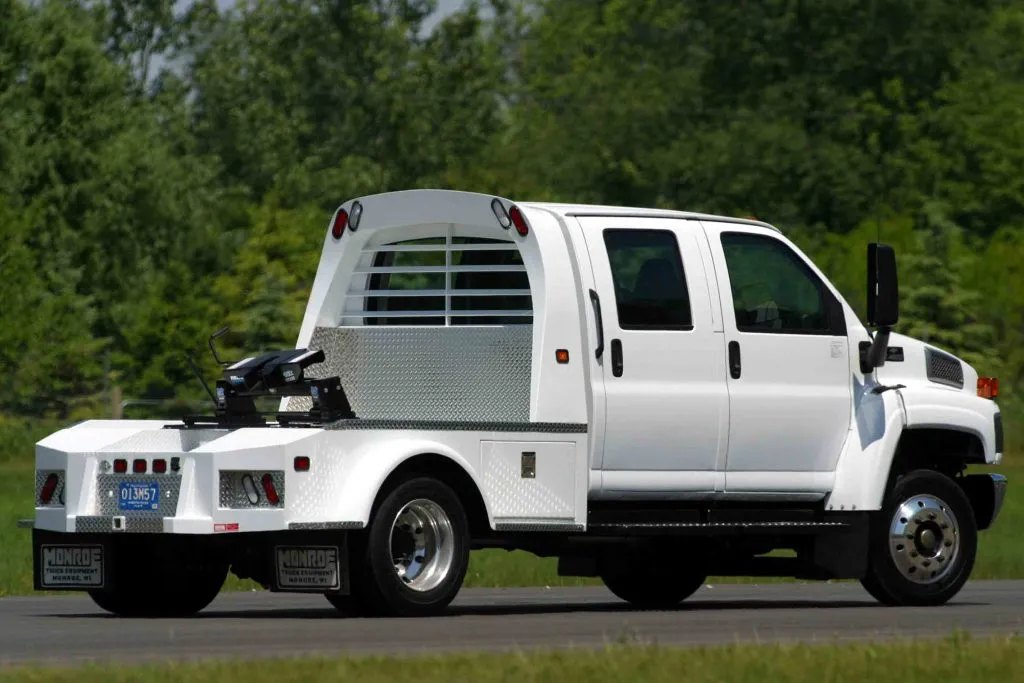 The practical design of the Kodiak won't wow any buyers. It is meant to look like that. The size, on the other hand, does plenty for the truck, its imposing stance and structure mean the Kodiak commands respect on the roads and for the most part it gets it.
Chevy Kodiak & Its Clean Interiors
The Chevy Kodiak does not come with extremely fancy interiors. It is, however, very comfortable. You also get yards of space. The airy feel is great if you are going to be driving this car over the long run.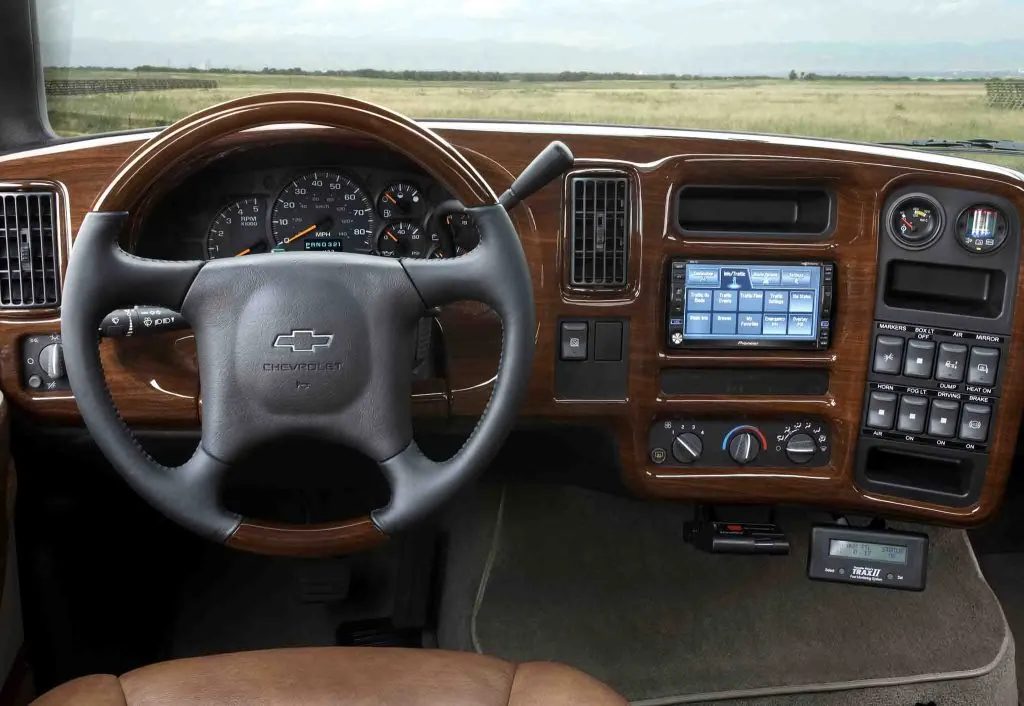 The Chevy Kodiak interior is typical of any cab, you get a detailed driver-facing instrument panel and it is all covered in plastic. The ergonomic design allows the driver to access it quite easily. The steering also comes with wooden inserts that lend it a more upscale feeling.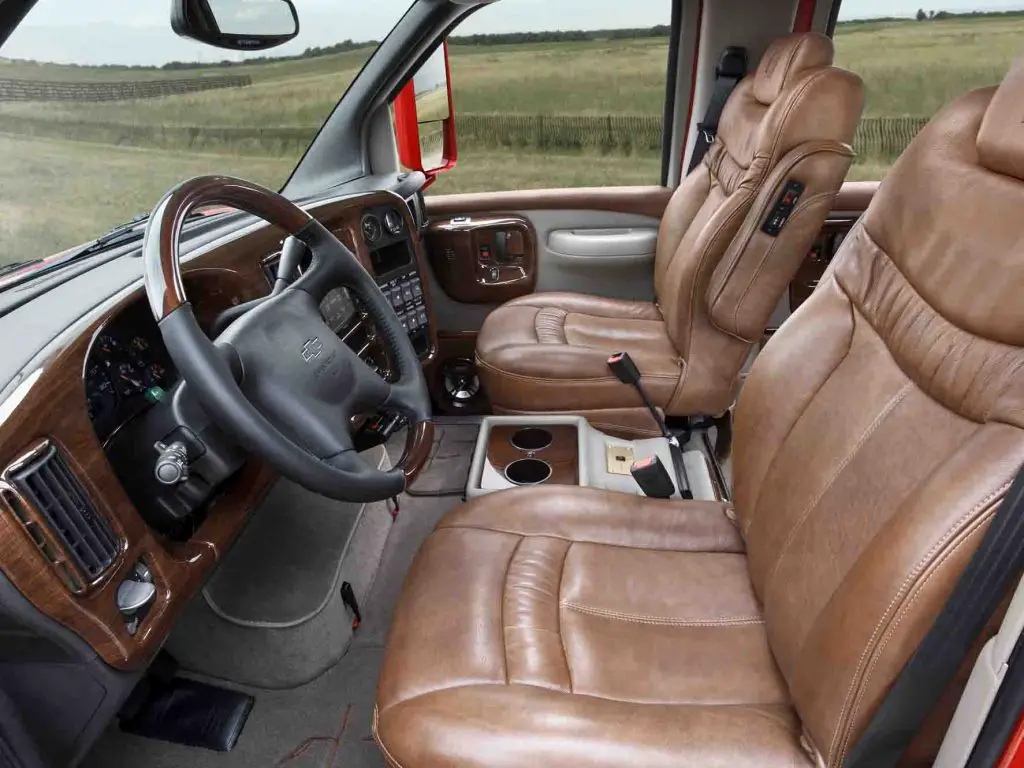 The driver gets the most attention here and Chevrolet has made sure that the seats in the frog get as much cushioning and height as you possibly can. You have a commanding view of the road and to help you keep an eye on things around you, the cab is equipped with a series of cameras that turn on when you put on the turn signals. You get grey carpeted flooring and even an option for an aftermarket door and dash trim.
Powerful 4×4 Performance
The main talking point of a truck should be its engine and performance. Rightfully so, the Chevy Kodiak is pretty powerful. The car is powered by a Duramax 6600 V8 engine with a six-speed Allison transmission. The result is an engine output of 300 bhp and a peak torque of 605 lb-ft.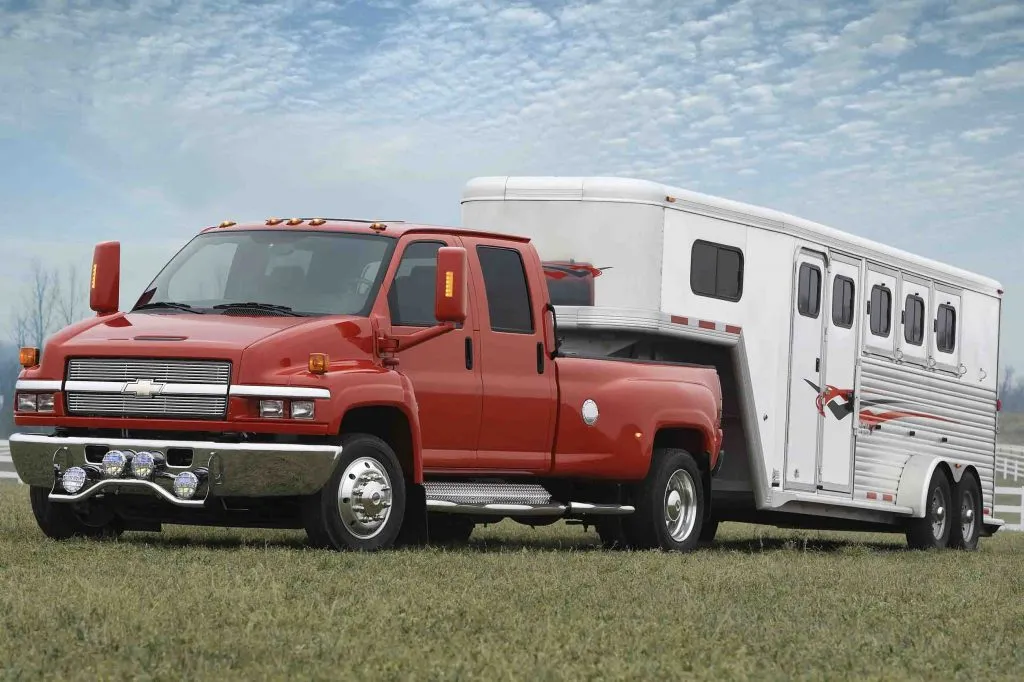 These numbers mean you get plenty of pulling power. You will be able to tow heavy weights without pushing the engine to its limits. While the Chevy Kodiak C4500 specs are not eye-popping it does fairly well for a truck. It can also do a zero to sixty in less than 12.5 seconds.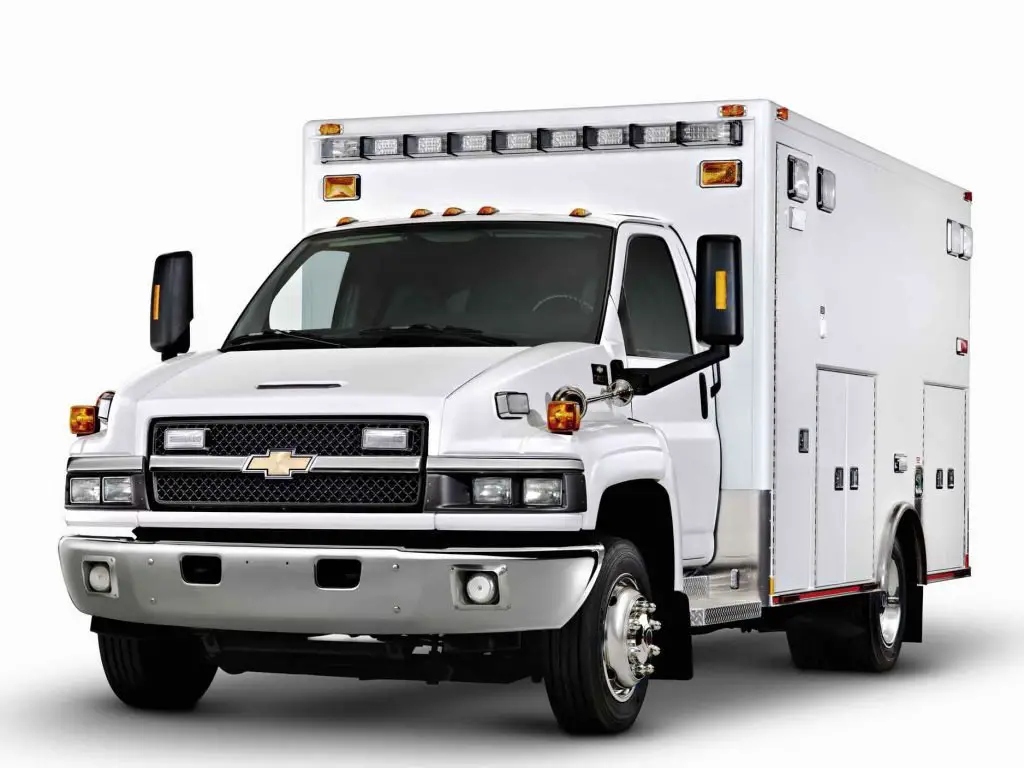 While you might be surprised at the lack of pickup when it comes to overtaking, you will still be able to pull weights without much interruption on the gear changes. The latter is a far more important aspect to consider when you are looking at a truck.
Smooth Ride, Better Handling
The Chevy Kodiak has been fitted with an UltraRide chassis air suspension, which gives the car a smooth ride. The load will not drag you down one bit and the driving feel is quite comfortable for a truck of its size. The power steering aids driving in every way possible. The car is nimble for its size and doesn't sway too much when cornering. It stays planted no matter the road and the condition.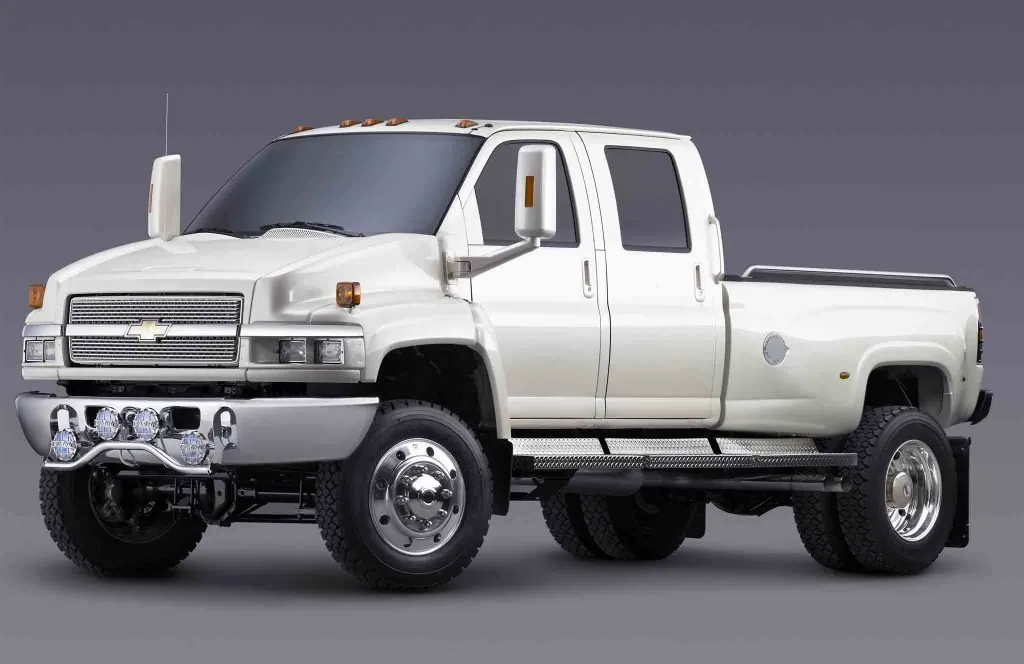 For the Chevy Kodiak price, you will not find any issues with the ride. The braking power is surprisingly good given the size and weight of the car. You also get a decent engine break, which happens to help the car in downhill sections.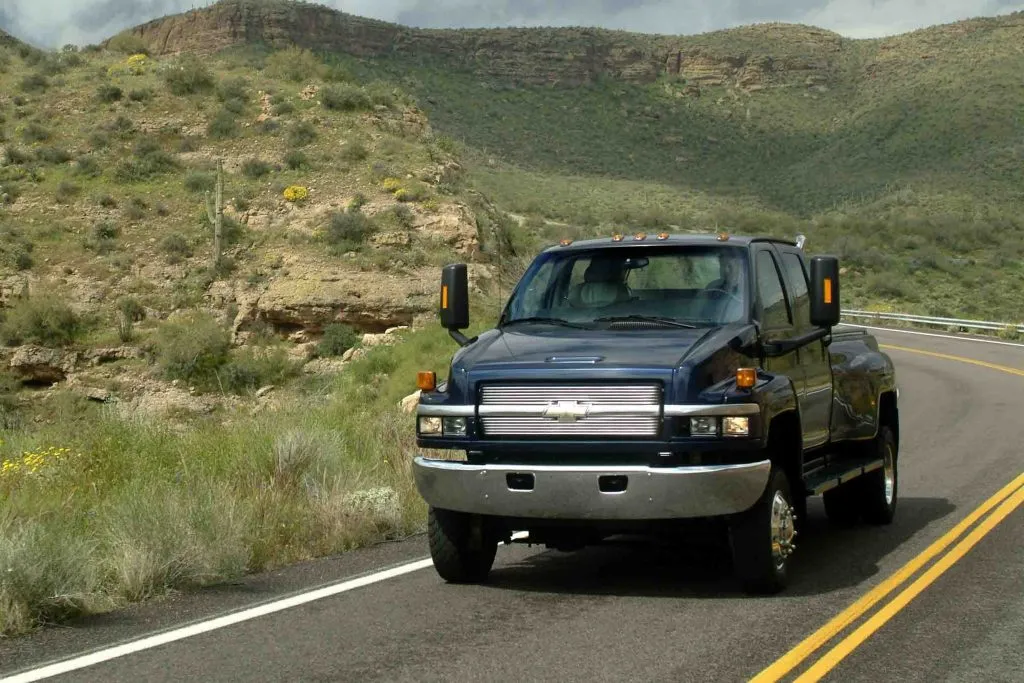 The 4×4 is seriously helpful, as the car feels more maneuverable and doesn't try to fight you in certain areas. For its size, the car has a great turning radius and can make sharp corners without hesitation, this is uncanny for a truck and drivers will more than appreciate it.
The Chevy Kodiak Verdict
You might be able to find tons of models in the same price range as that of a Chevy Kodiak but it is unlikely you will get the same combination of functionality and comfort. It is also cheaper than other models that have the same specs. This truck is a recommendation for those that want a cab that can pull. It is a heavy-duty cab and it does not shy away from that identity.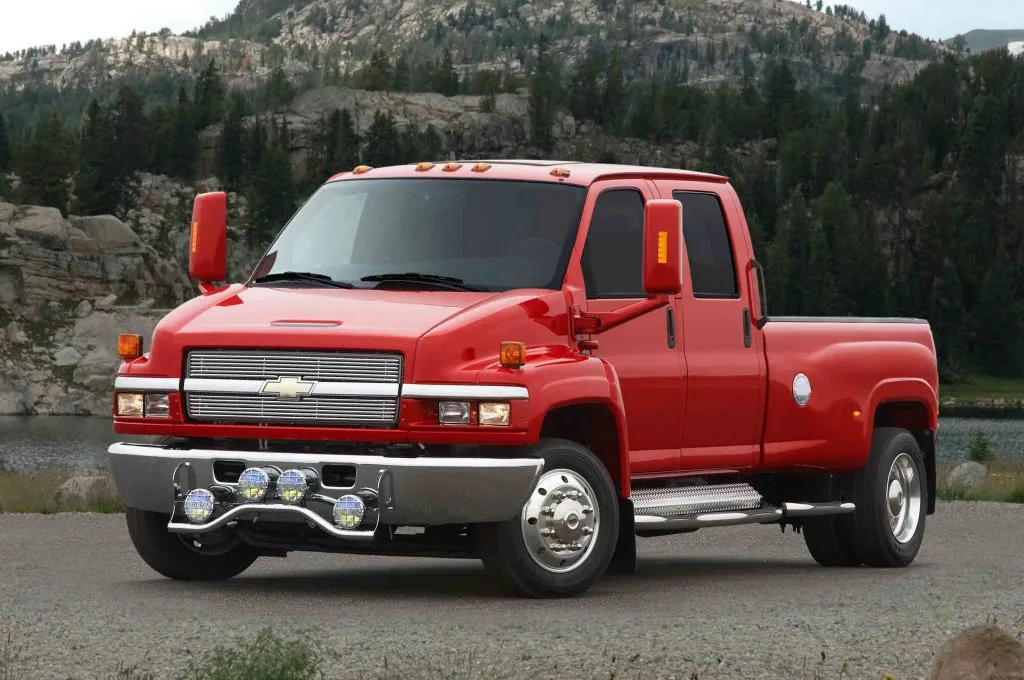 It is a sheer giant of a vehicle. Most SUVs feel like small family cars when compared to a Chevy Kodiak. You will find that a cab like this is generally meant only to tow heavy loads. There isn't much to give this vehicle a negative review, except for maybe the price.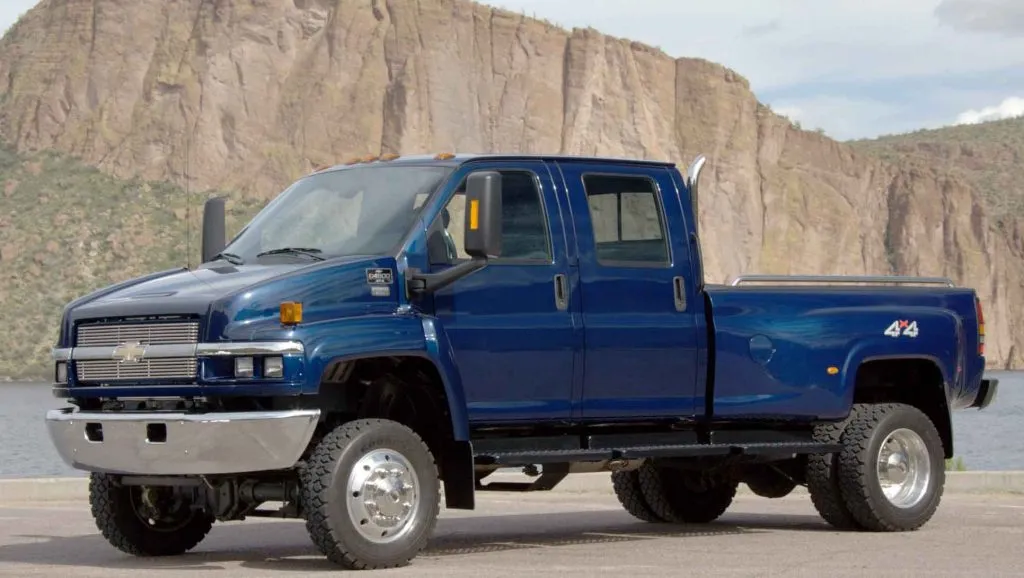 It is fairly expensive when you consider the fact that you can only use this truck when you are going to tow huge weights. It is still among the best in that category and rightfully so.