The Toyota Paseo – Everything You Need To Know
The Toyota Paseo is one of those cars that never seems to get the attention it deserves. In production from 1991-1999, the Paseo was always overshadowed by its bigger and more popular sibling, the Toyota Camry. But don't let its humble roots deceive you – the Paseo is a awesome little car that's perfect for anyone who loves to drive.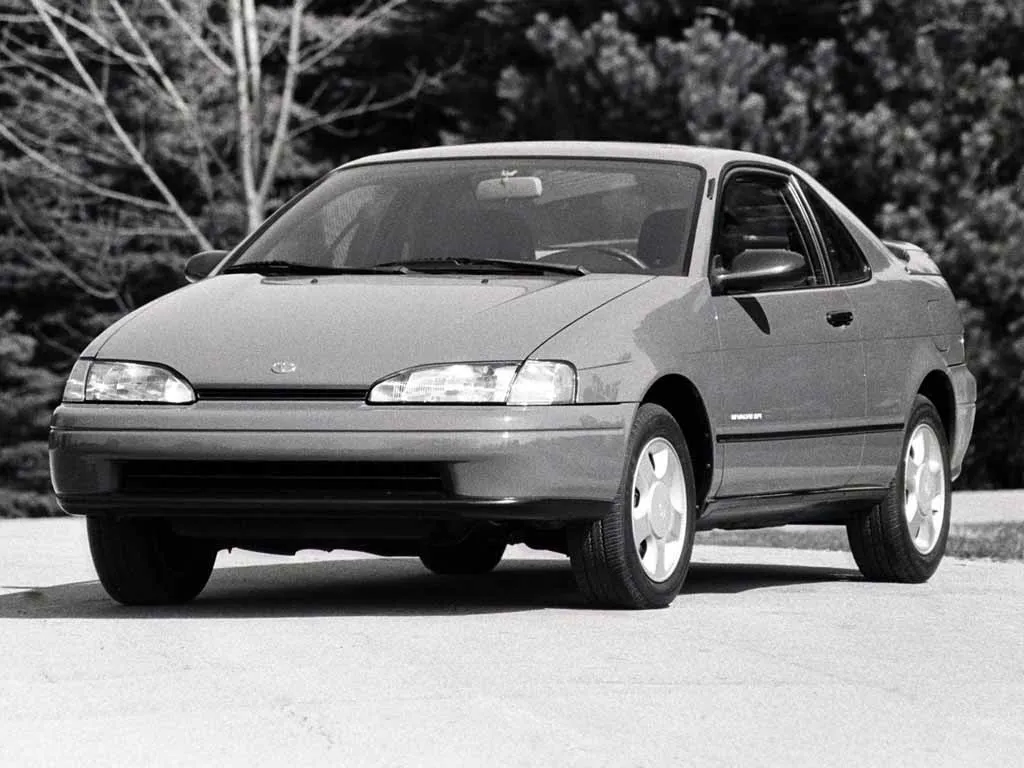 With excellent fuel economy and sharp handling for it's time and what it is, the Paseo is sure to put a smile on your face each and every time you take it for a spin. If you're thinking about buying one, be sure to read our comprehensive guide first, after all, knowledge is power!
The Paseo is a two plus two coupe with a five-speed manual transition and a four-speed automatic with an overdrive. This Japanese manufactured vehicle has 90 horsepower and 100 horsepower max. Most people consider it a sporty car because of how it looks.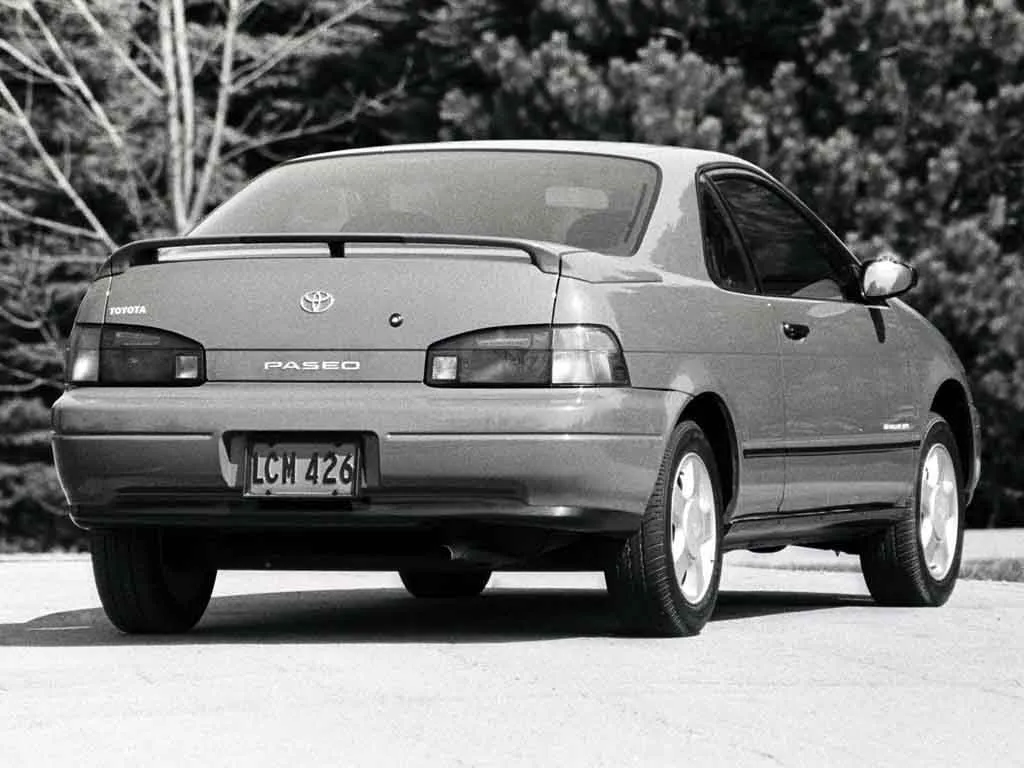 Although the Paseo isn't as common in many areas and doesn't get much attention in the used car marketplace, as most people go for more modern-looking vehicles, this car has a lot going for it. Here's everything you need to know about the Toyota Paseo
All About The Toyota Paseo
Coupes don't seem to be manufactured these days anymore. There has been an SUV craze ensuring that cars like the Toyota Paseo became like a dying breed. Many people have owned several cars in their life. However, none of those cars are missed as much as the Paseo is.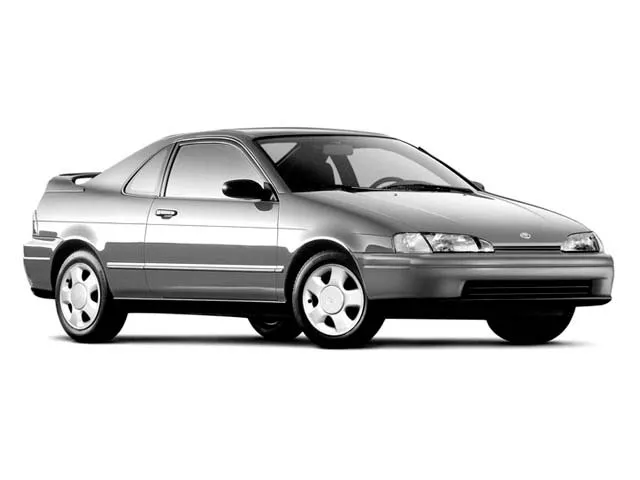 The name Paseo means a leisurely stroll in Spanish. Many people adored the Paseo and liked its look, although it doesn't have the fan fare and elegance that many cars do these days. Toyota Paseo vehicles were built from 1991 to 1999 and were called Toyota Cynos in Japan and other parts of the world. 
If you look at the cars in the 1990s, many of them were boxier and had edgier looks. However, the Toyota Paseo was rounder and cuter, which is something the targeted customers appreciated.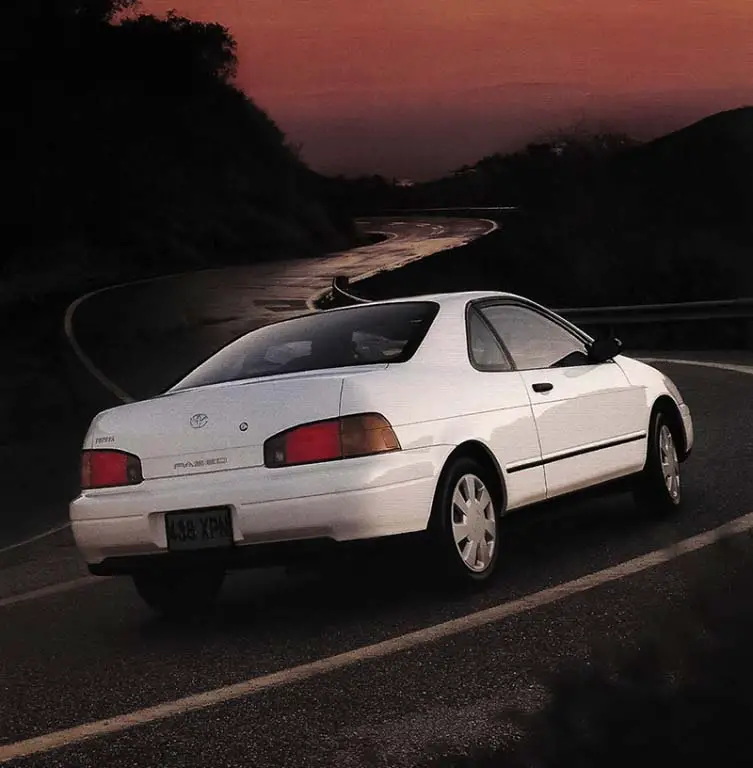 90s Toyota vehicles are great. The Toyota Paseo proves this with the right amount of analog and a few digital new age stuff creating a perfect simple balance. Many automobiles have lost their worth and appreciation over the years.
Although one of them is the Toyota Paseo, which was built in Japan, many people still adore this car and consider it a classic. The Toyota Paseo is loosely based out of the Toyota Tercel. So many parts that are for the Tercel, like the engine, are compatible with the Paseo.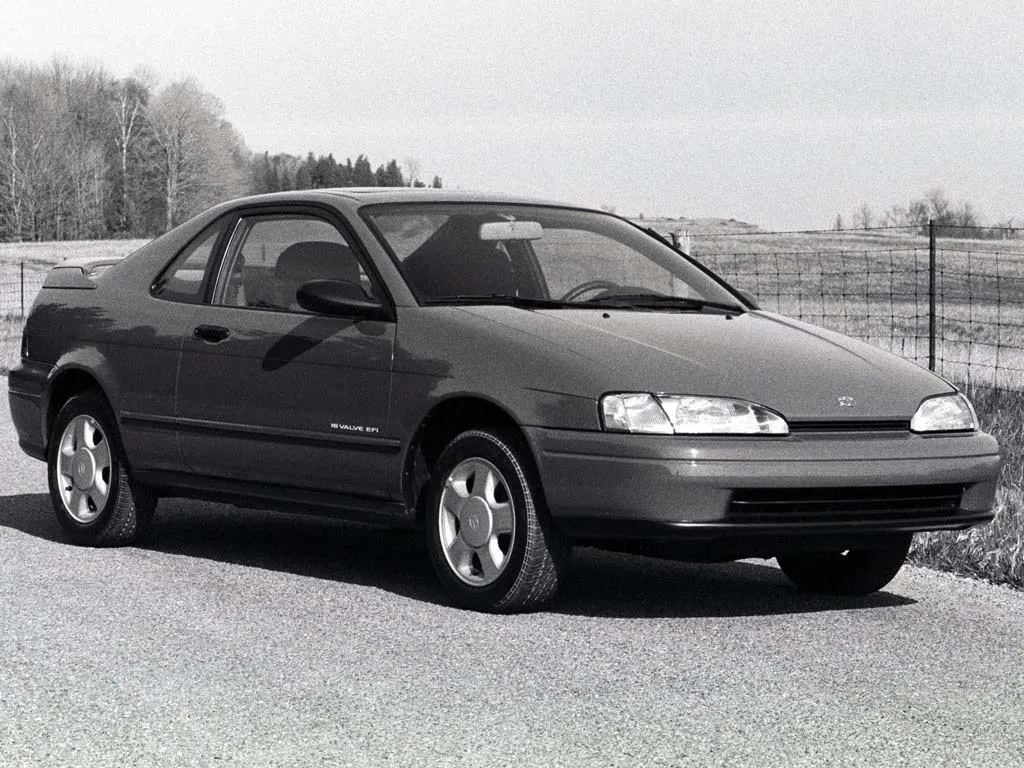 Besides being sporty looking, the Paseo isn't necessarily a sports car. However, many people consider it a good alternative compared to a Tercel, especially if you desire a vehicle that is a little cute and sportier.
The Make Of The Toyota Paseo
As a lightweight car that weighs less than 900 kg, the surprise comes when the steering is not light, and the car itself does not feel like it is a small, lightweight car due to how well-built it is. There are no rattles or anything like that.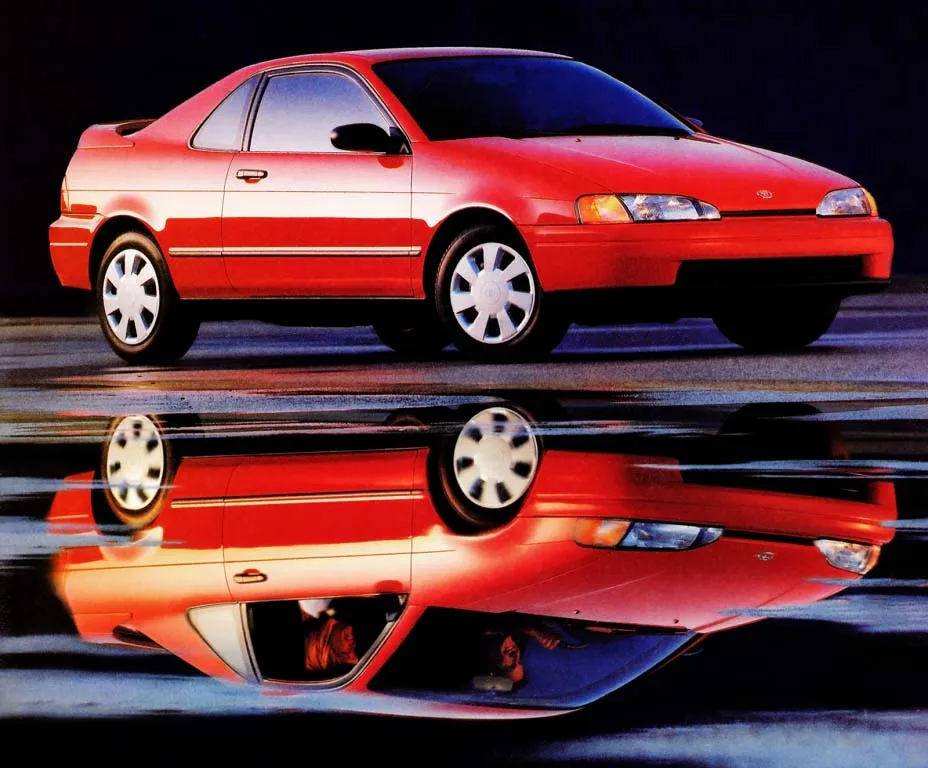 The Paseo has independent McPherson chassis elements essential for comfort during rides, maneuverability, and ride holding. Not only that, but the Paseo has front and rear suspension with an anti-roll bar and multilink.
The front tires are 185/60 on 14-inch rims, and the rear tires are 185/60 on 14-inch rims. The Paseo's braking system consists of vented discs and drums that are effective enough. Still, they feel direct because you can tell when a brake is coming.
The Horsepower And Fuel Efficiency Of The Toyota Paseo
Shifting gears is not a problem as it shifts smoothly. Engine-wise, the Paseo has a 1.5 liter 5EFE, which has a whopping 90 horsepower, maximum 100 horsepower, and a maximum torque of 95 lb-ft.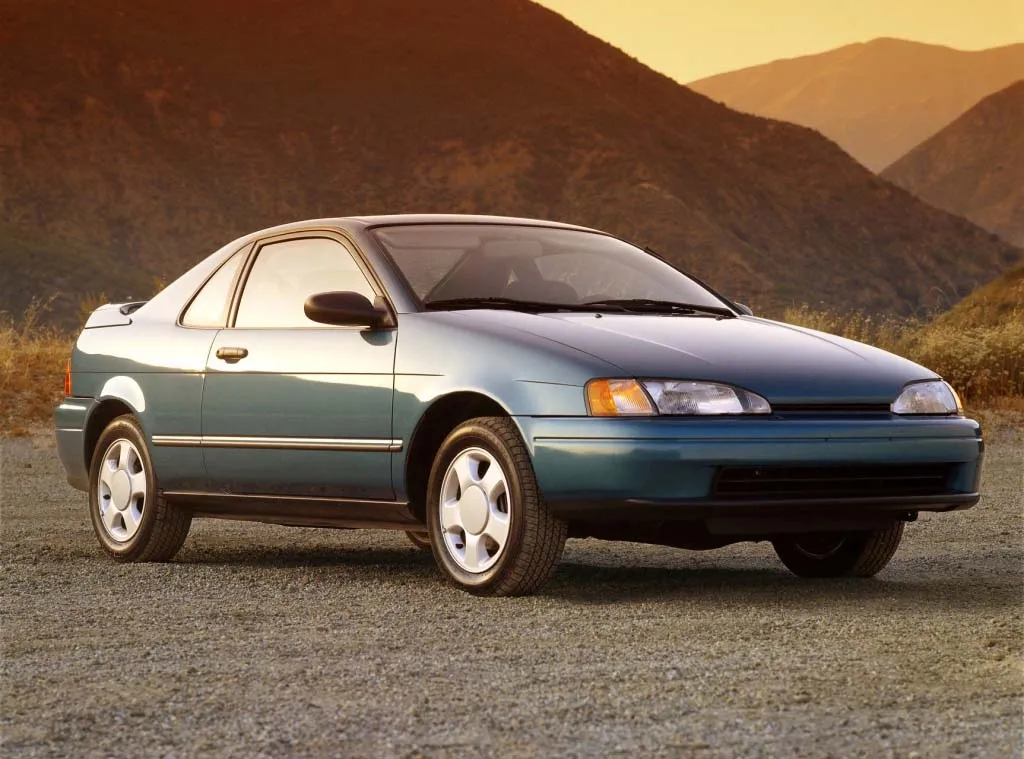 The front-wheel drive with a five-speed manual gearbox conveys the power to the road. The drawback is that the engine noise is quite apparent, especially when driving at faster speeds. There is also a lot of road and wind noise in this small automobile.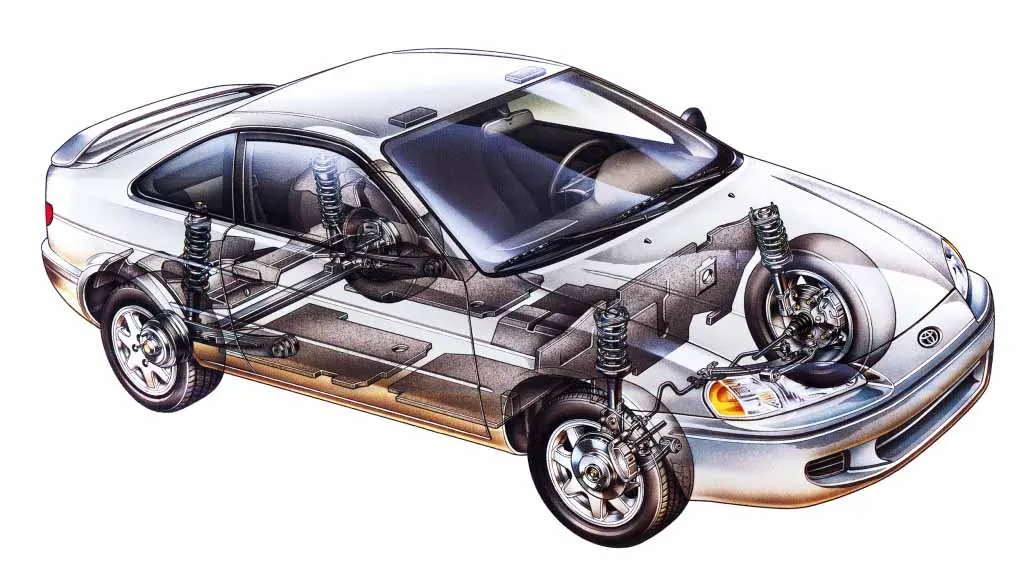 The fuel economy is certainly something to write home about and was one of the selling points that Toyota believed would lead to this model being a banging success. The Paseo 1.5 liter has an inherently Inline four-cylinder engine, petrol engine. It boasts fuel consumption of 7.3 liters per 100 km and 39 mpg in the UK, whereas the US is 32 mpg on average.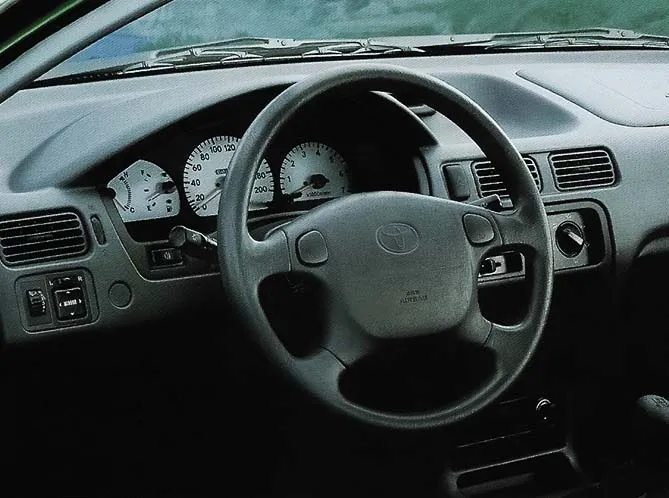 Compared to other coupes like a Honda, it goes from 0 to 100 km per hour in 11 seconds, peaking at a maximum speed of 185 km per hour.
Why Was The Toyota Paseo Discontinued?
Although two more generations of the Paseo were released in 1996 and 1997, the model never seemed to be the success that it should have been. Furthermore, the Toyota Paseo did not sell very well despite the new releases.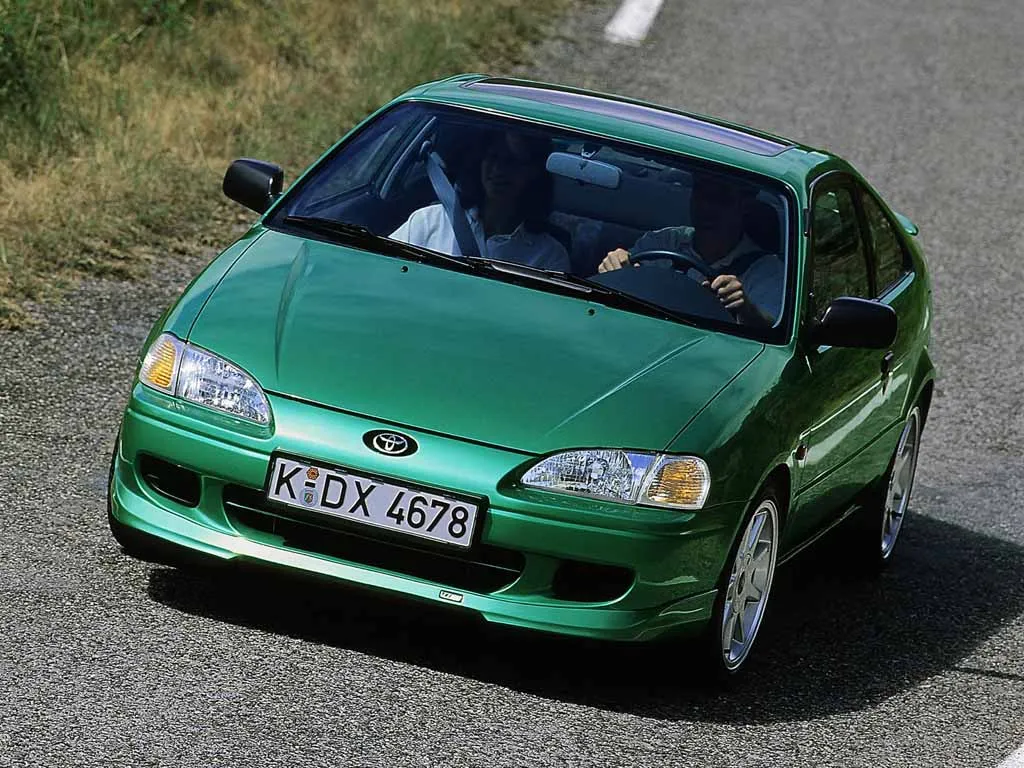 People believe the Paseo failed to gain traction because it faced stiff competition from Toyota vehicles. This was partly because most people considered the Paseo to be a sports vehicle and therefore expected it to have a bigger engine and torque.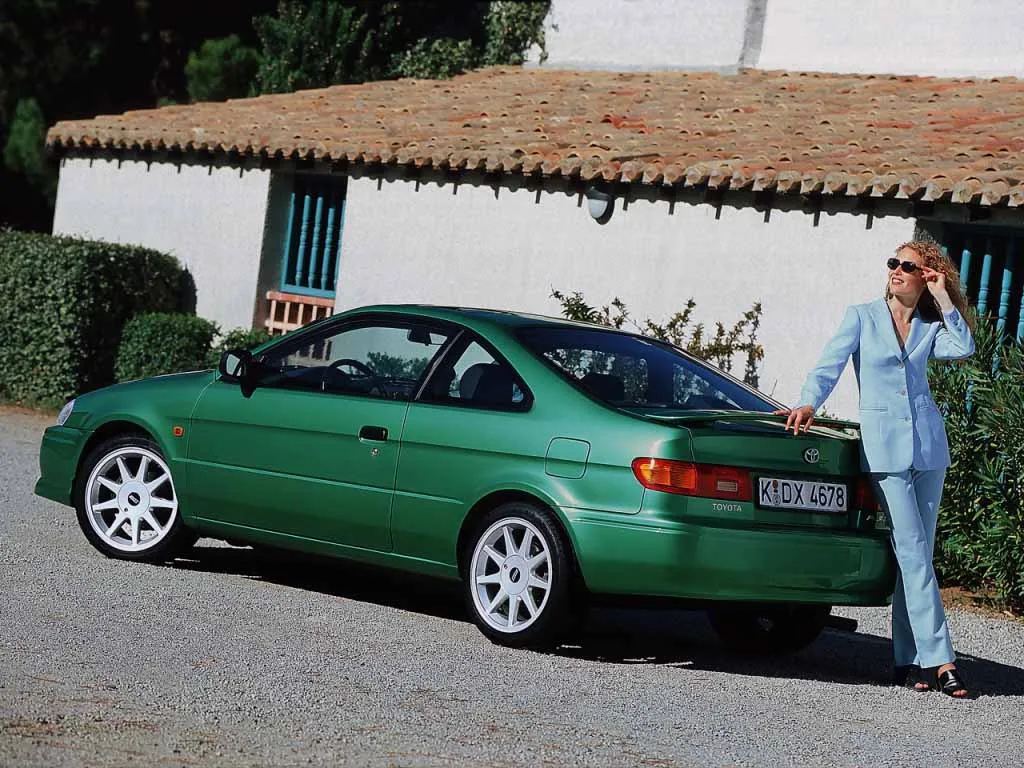 The engine was not altered in any way for the subsequent versions. The biggest distinction appeared to be the exterior metal and general appearance. Toyota had no choice but to focus on more successful models leading to the manufacturing of this car being stopped.
What Is Driving The Toyota Paseo like?
Although the Paseo is not a sports car, people found it sporty when driving around at certain speeds. Toyota Paseo cars are low to the ground, considering how most economy cars manufactured today have more height and are top-heavy.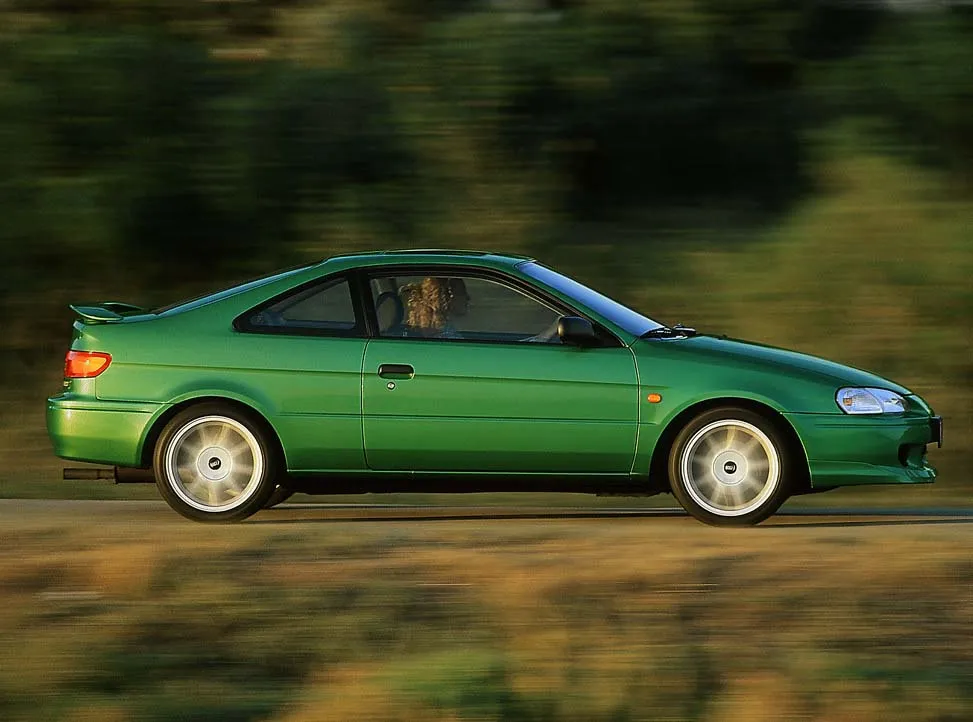 The Toyota Paseo is appealing because it has a low center of gravity. You can go around turns fast, which can surprise people in sports cars. However, as soon as you hit the highway, just about every car passes the Paseo because, with a 100 hp, the chances of you getting away from anyone are slim to none. However, the Paseo does pretty well on race tracks.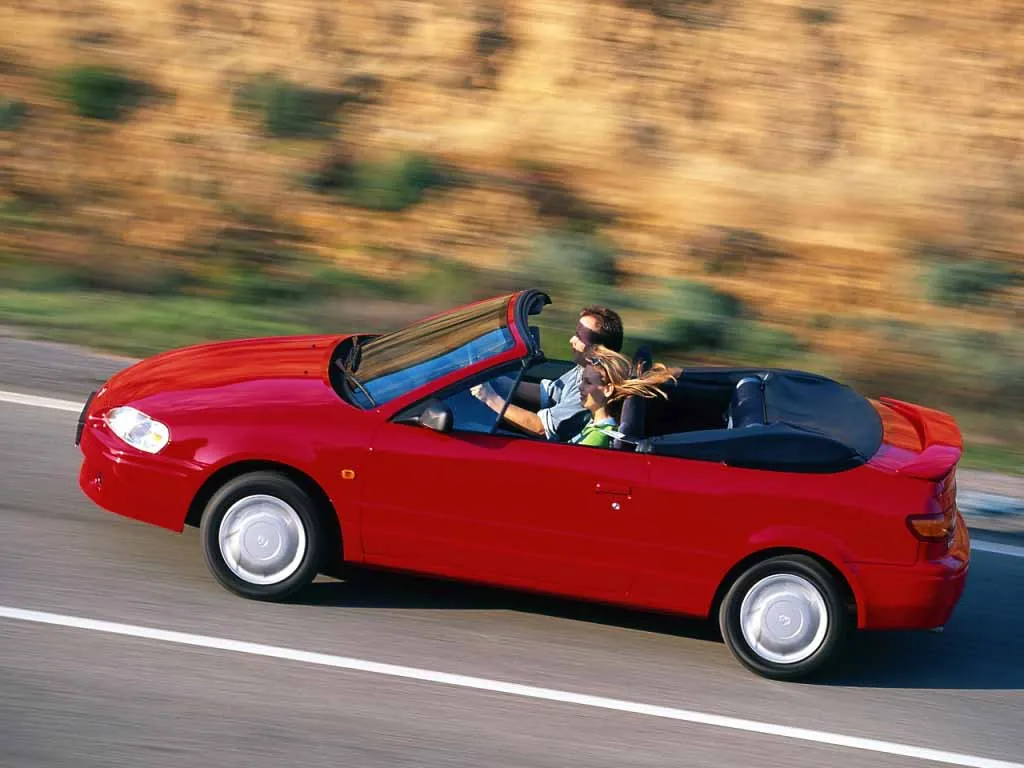 Interestingly, the Paseo does not need to be a fast car as the handling and drive are said to be nippy and fast enough.
Is The Interior Of The Toyota Paseo Spacious?
The inside of the Paseo is somewhat sparse and simple, with only one airbag. One of the disadvantages of a Paseo is the lack of space inside the car.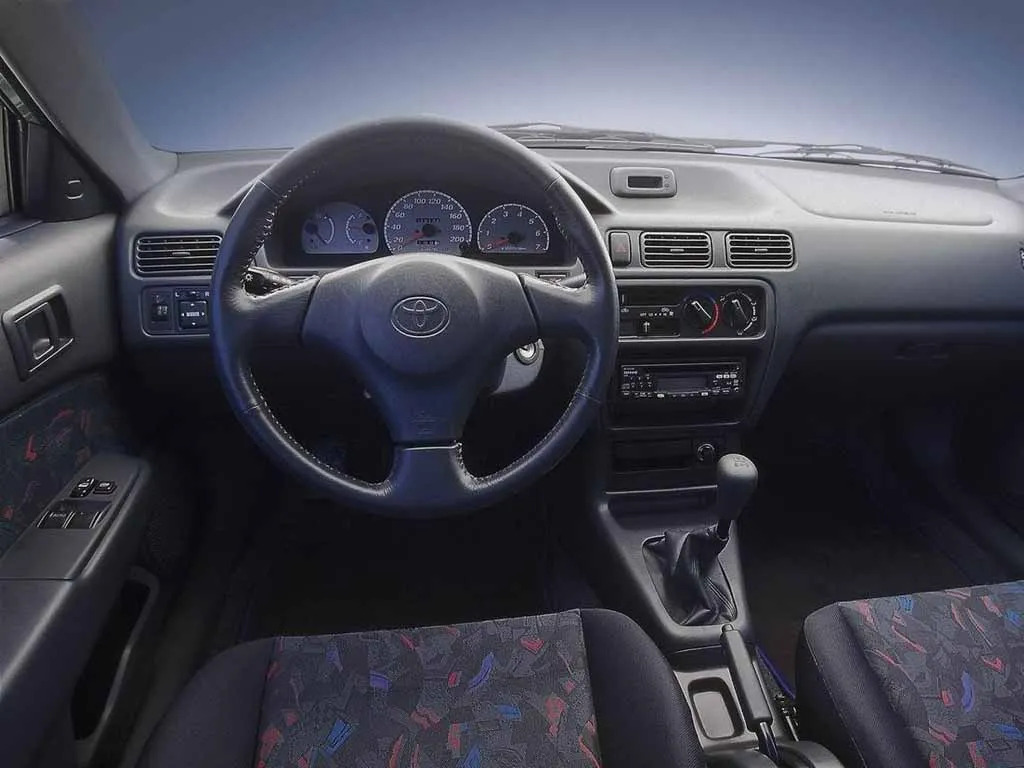 Generally speaking, because the Paseo is a two plus two coupe, there have been complaints that it is claustrophobic and narrow.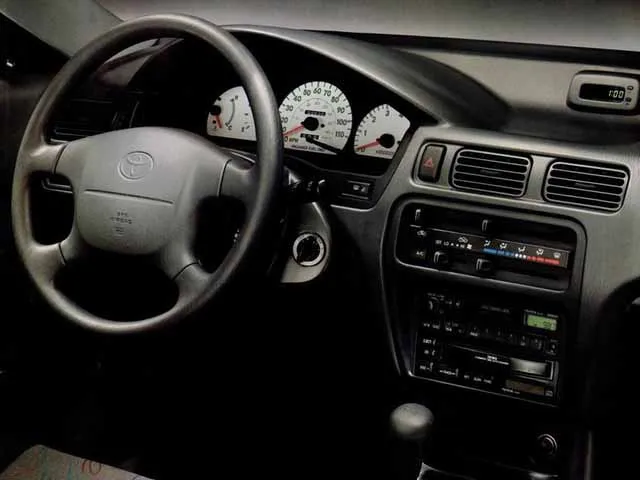 The car's seats were barely enough for adult front-seat occupants of medium build. Although there are two seats in the back, even children can barely fit comfortably. In addition, Eight cubic feet of trunk capacity is somewhat enough for a few other small goods.
What Is The Cost Of The Toyota Paseo?
If you're wondering how much you can get this bad boy for as a used car now, its price ranges at £1000 – 2000 and $700 to $4,000. It used to cost a pretty penny back when it first entered the market. Unsurprisingly, the price seems to be increasing as more and more people find themselves drawn to this Toyota model.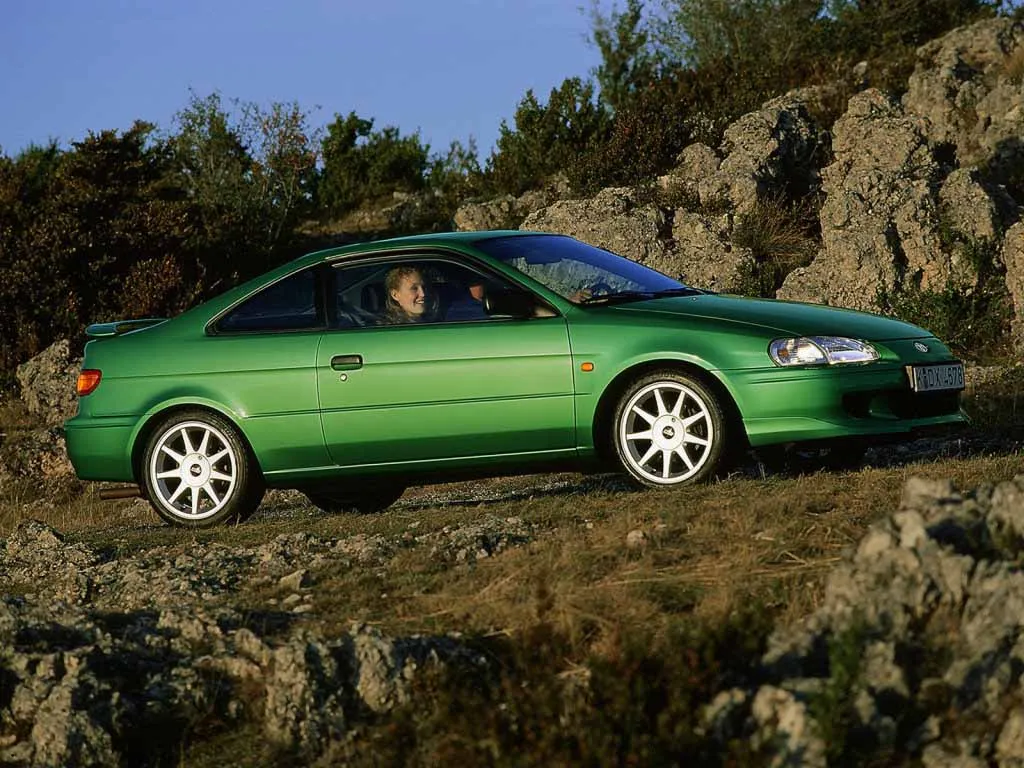 It is worth noting that Toyota is well known for its vehicles being durable for life, so this would be a worthwhile investment. A few additions and tweaks can be made to add things like air conditioning, but this classic car deserves to shine as is.
Our Verdict on the Toyota Paseo
For many, the Toyota Paseo belongs in the books with Celica and the Supra. The Paseo is a no-nonsense car with an extra flavor of sportiness. This car is appealing to the eye and most certainly seems to beg to be driven in a fun kind of way. Basically, this car gives you a bang for your buck.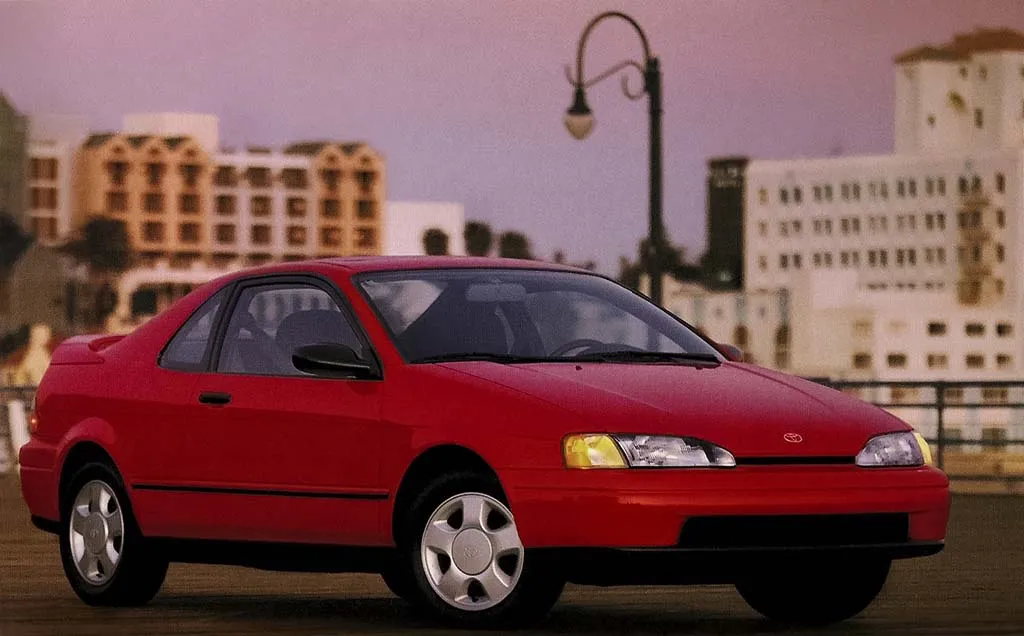 The Toyota Paseo is still a well-loved convertible that is hard to find after being discontinued. This beauty has a good quality build, is simple to drive and repair, and is easy to maintain. All while looking great.