The 2020 Nissan NV200 Review – How It Squares Up
So you're in the market for a new work van. You've narrowed it down to the options from Ford, Chevy and Nissan and a few others. But which to choose? Well, here's a little help – let's deep dive into what the 2020 Nissan NV200 has to offer against its competition.
With a low starting price and a frugal engine, the 2020 Nissan NV200 is a good choice if you need a worker van. An updated infotainment system was added for the new year, and although some rivals offer more features, space, and outputs, the NV200 is still a good cargo van.
The 2020 Nissan NV200 has only two seats to carry people, but there's ample space for cargo behind those. There may not be leather seats or a top-end audio system, but the little van has a lot going for it. Read our 2020 Nissan NV200 review to see how it squares up, if your priorities are keeping expenses low.
2020 Nissan NV200 Detailed Review
Workhorse trucks and versatile vans are the brick and mortar that hold the working class together. Machines such as the 2020 Nissan NV200 are popular in the small-business segment, and for those that need a combination of good fuel economy, value-for-money pricing, and lots of space to transport goods, the Nissan NV200 may be on their shortlist.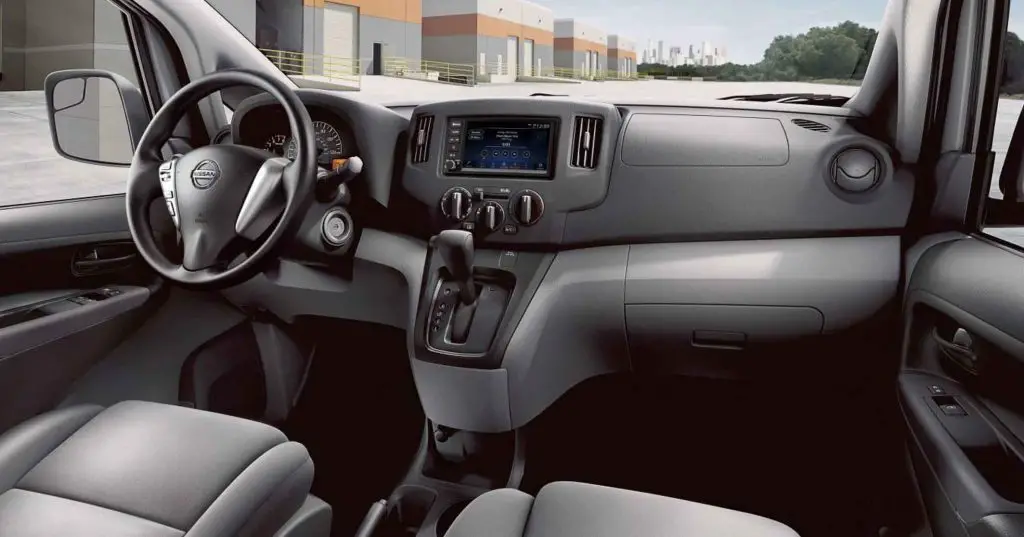 The cargo van segment is by no means short on competitors, however. So, does the little van bring enough to the table to tick the boxes for versatility, reliability, and cost-effectiveness? Nissan has invested in improving the NV200 for 2020, adding a seven-inch touchscreen and Apple/Android-compatible infotainment system for the new model year to bring it up to speed.
Nissan NV200 – Size, Space, And Dimensions
As a compact van, the 2020 Nissan NV200 cargo van isn't an imposing presence, but neither are rivals like Ford's Transit Connect and the Ram ProMaster City. As is expected of the segment, the NV200 dimensions are compact. The NV200 is 186.3 inches long, has a wheelbase of 115.2 inches, and is 73.7 inches tall. Width comes in at 68.1 inches.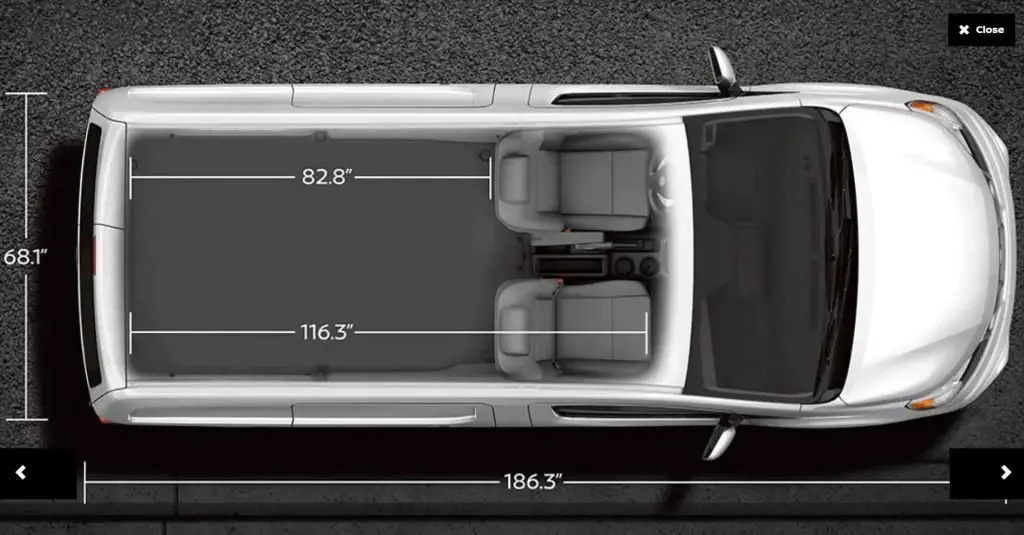 These dimensions are conducive to the minor, nippy nature of the little van, making it easy to maneuver around the city, through parking lots, and along smaller backroads. But small doesn't mean impractical, and the manufacturer has a specific purpose in mind for the little van – to haul cargo.
Dimensions And Cargo Space
As one of the diminutive vans in the cargo-hauling segment, buyers may be hesitant about the amount of cargo space the van has available. The 2020 Nissan NV200 has 122.7 cubic feet of space for loading, which is on par with what others offer. However, the benefit of wide-opening doors means you can load larger pallets and boxes with ease.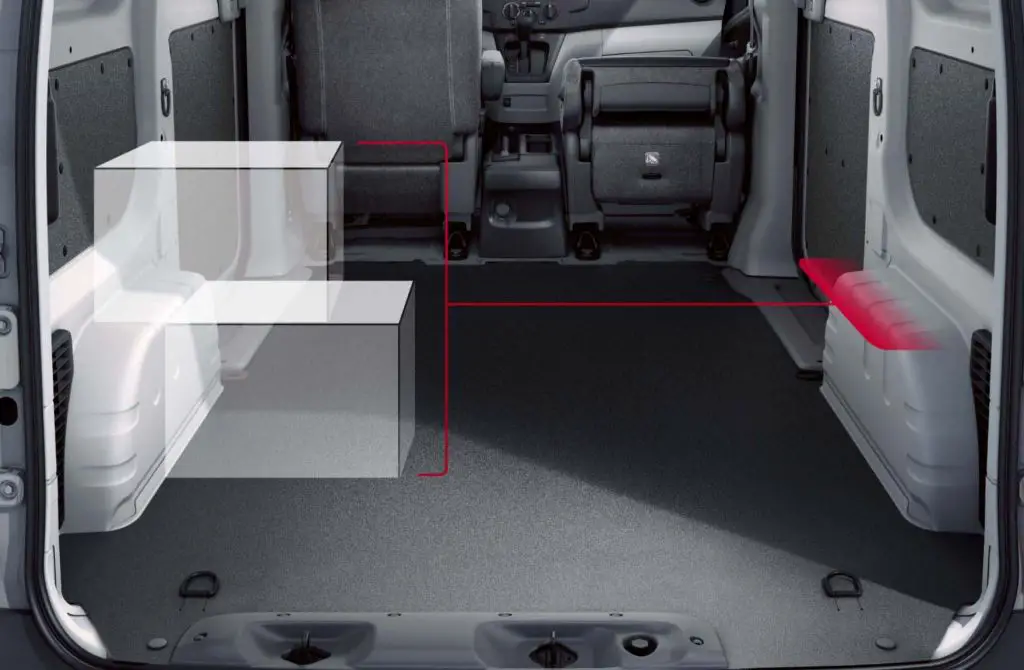 As the left door is slightly shorter than the right (with a 40/60 split design), there is minimal interference onto the street when opened, which is a thoughtful touch for something that will likely live out its days doing deliveries in an urban environment.
2020 Nissan NV200 interior dimensions include cargo bay measurements of 82.8 inches in length, a width of 54.8 inches, while floor to ceiling measures 53 inches. It comes with six tie-down rings and 20 body-side tether points for securing whatever you need to transport, which makes this superbly practical.
Interior Dimensions and Passenger Space
The 2020 Nissan NV200 is purposed to carry things, not people, and the Nissan NV200 passenger has been discontinued, so as standard, this van comes with only two seats. Still, the driver and the only passenger get 42.6 inches of legroom and 41.7 inches of headroom when they're stationed up there, which is ample to ensure the occupants are comfortable while ferrying around loads of cargo.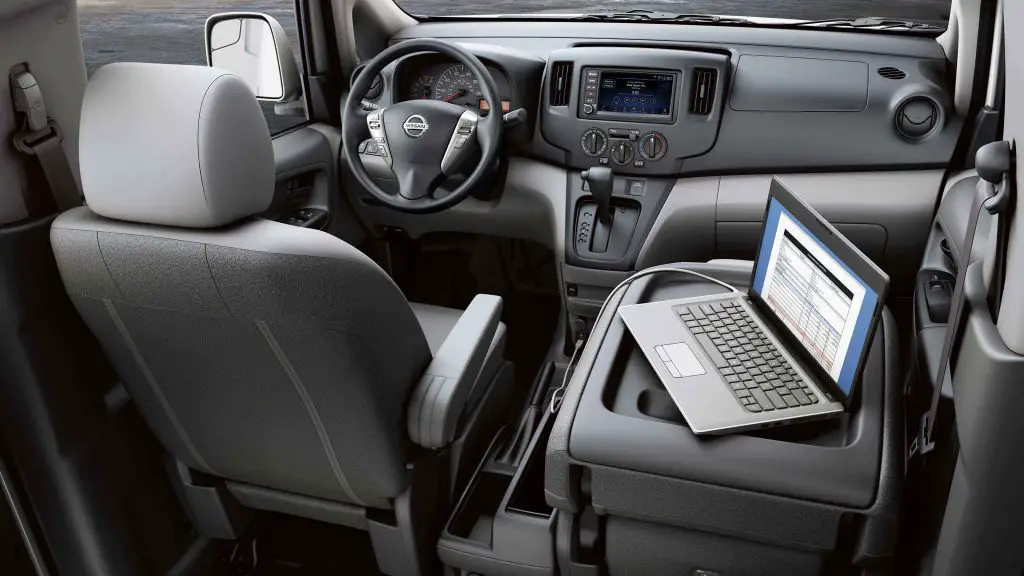 You shouldn't expect plush interiors for passengers in this segment, as this doesn't fit in with the design purpose. You do get comfortable seats, at least with enough adjustability to make it sufficient for long drives and hours spent behind the wheel.
Under The Hood Of The 2020 Nissan NV200
There's only one engine option for 2020: a 2.0-liter four-cylinder powerplant with 131 horsepower and 139 lb-ft of torque. Regulating the meager outputs of the Nissan NV200 engine is a continuously variable transmission (CVT). While CVTs are designed to improve fuel economy and be smooth to use, they have the significant drawback that acceleration and off-the-line responses are less than ideal, and that's precisely the case here.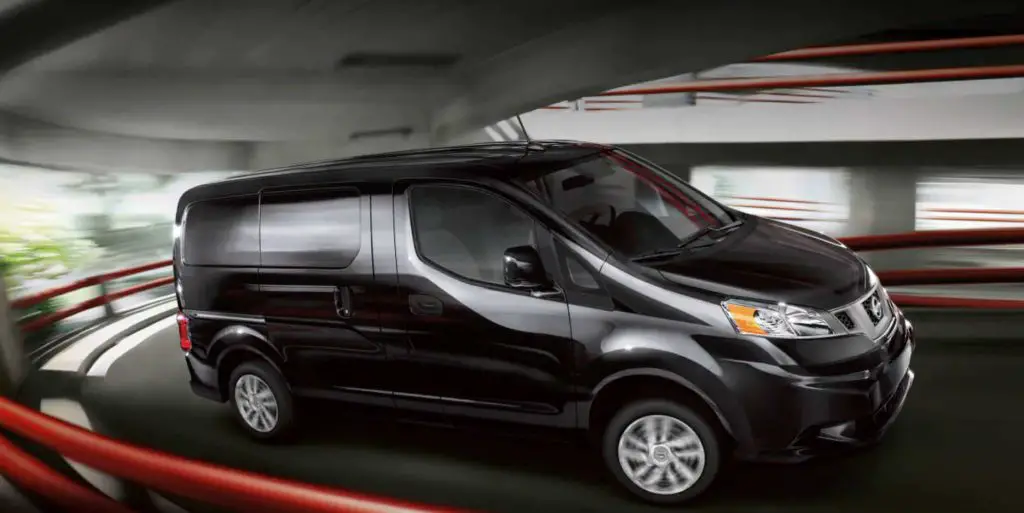 Take-offs are slow, and getting up to speed takes a while, and although no one buys a cargo fine for blistering top speeds, it can be a little frustrating when you're trying to overtake or merge on the highway. And while 0-60 mph sprint times are hardly necessary for a cargo van, you'll need more than ten seconds for the CVT to push you to that point.
Payload And Towing Capacity
The 2020 Nissan NV200 specs aren't overly impressive compared to other cargo vans in the segment. Rivals make a bit more horsepower and torque, and none of these competitors use the lethargic CVT that the NV200 does.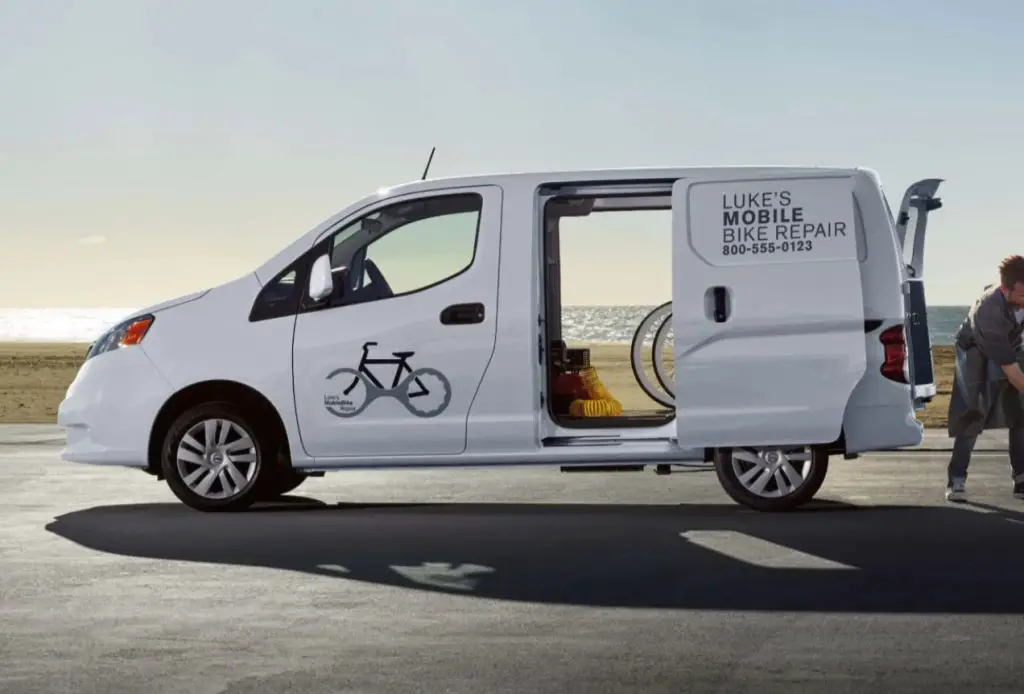 With only 131 hp to work with, the NV200 has a maximum payload of just 1,480 pounds. This is slightly less than competitors. The 2020 Nissan NV200 towing capacity is a bit of a sore point – the manufacturer doesn't recommend towing, so any after-market hitches installed are at your own risk.
Gas Mileage and Range
Where the NV200 lacks in punch, it certainly makes up for it in terms of fuel economy. The powertrain and transmission setup is tuned to save you at the pumps, and in this regard, the 24-mpg city and 26-mpg highway figures given by the EPA are noteworthy. Sure, you're sacrificing on grunt from under the hood, but the fuel savings are worth it.
Features and Tech
For 2020, the manufacturer has been generous in terms of expanding the onboard tech. This includes a seven-inch touchscreen that forms the infotainment hub.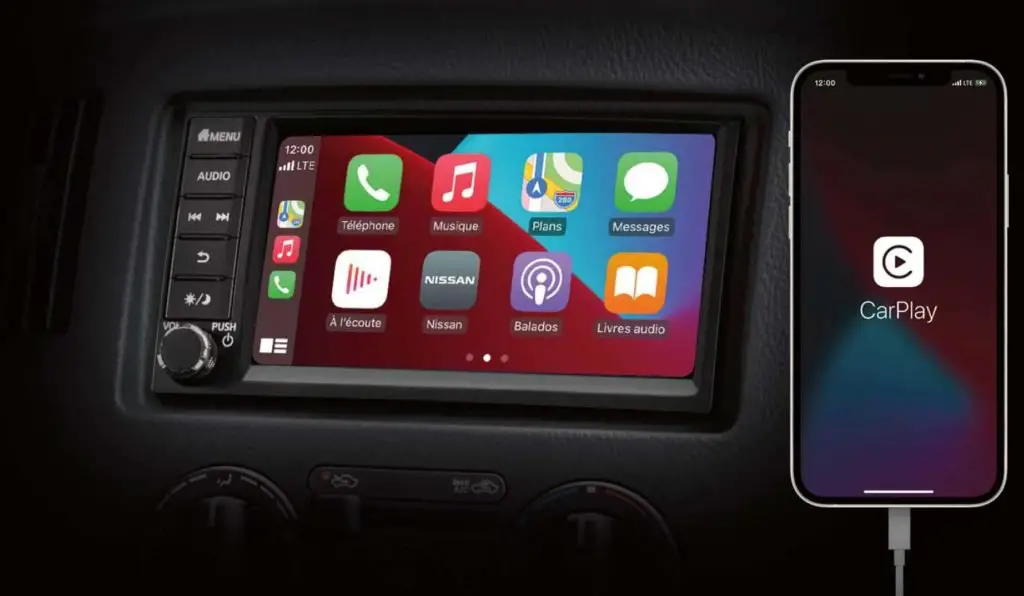 It can support Apple CarPlay and Android Auto, and buyers also get access to Satellite radio.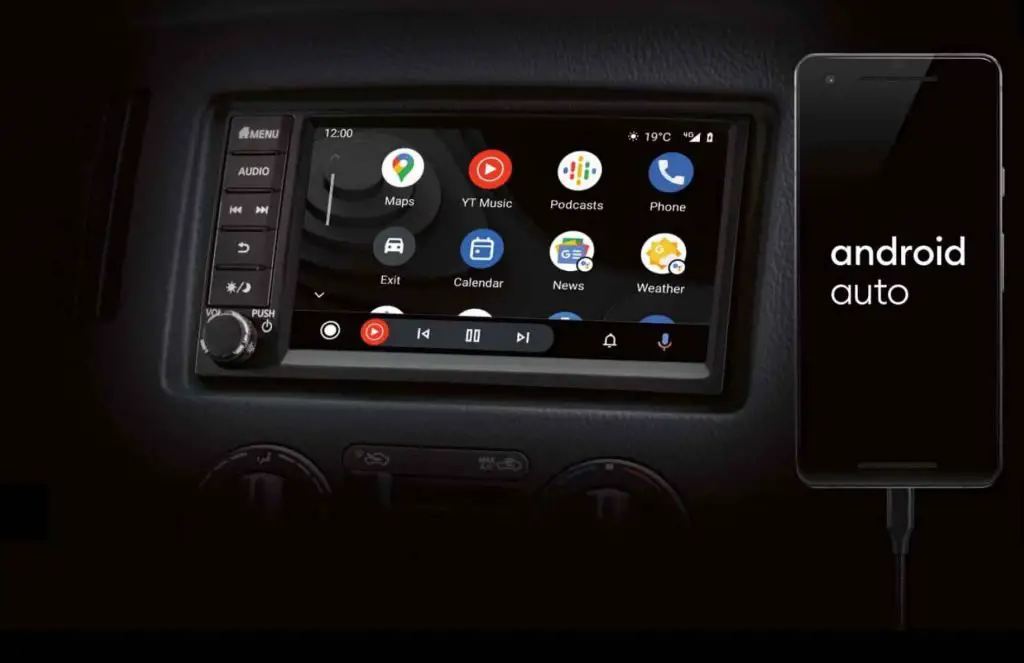 Sound goes through two speakers only, which isn't much to write home about, but this is a work van, after all, so it's not out of our expectations.
Safety And Reliability
American authorities haven't tested the NV200 for safety, so there aren't any safety ratings to go on. The Nissan van comes with electronic stability control, tire pressure monitoring, ABS, a backup camera, and traction control. It also has dual airbags up front and roof-mounted curtain side-impact airbags.
In terms of reliability, the 2020 model of the NV200 hasn't been subjected to any recalls, and the 2019 model only had a minor issue for a backup camera image that didn't display correctly. The automaker produces reliable cars and offers a five-year/100,000-mile warranty for added peace of mind.
Price And Value
There are two versions of the 2020 Nissan NV200, with the NV200 S as the base model. It comes with steel wheels, a full-size spare tire, manually-adjustable exterior mirrors, cloth and leatherette seats for the passengers, a seven-inch infotainment screen with Apple CarPlay and Android Auto, and a two-speaker audio setup. It costs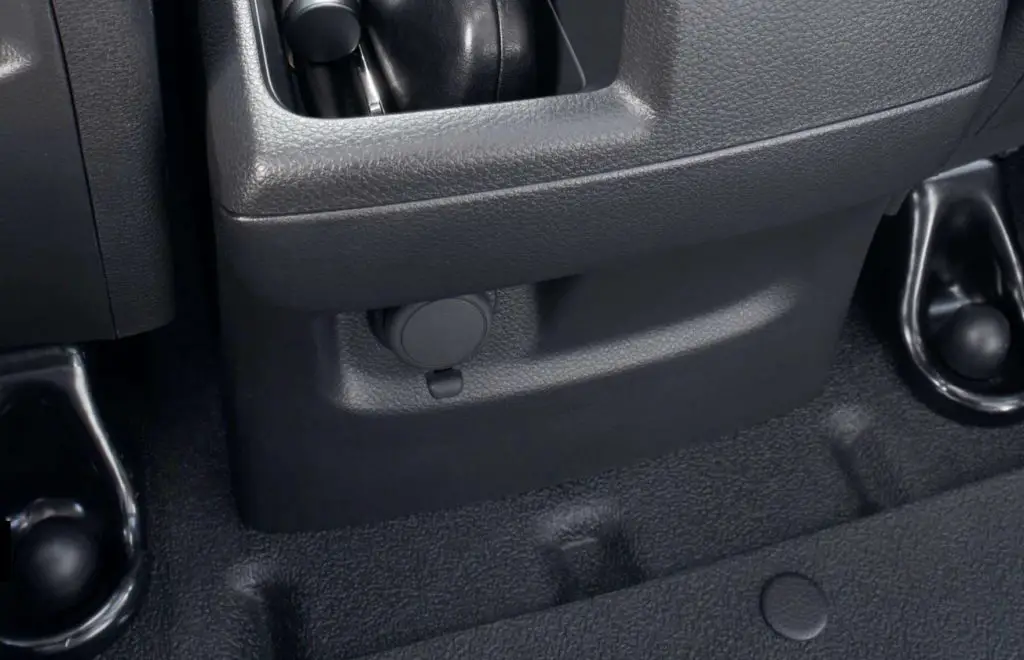 One step up, you get the SV with cruise control, wheel covers, heated exterior mirrors, a driver's seat armrest, manual lumbar support, keyless entry, and a 12-volt outlet in the rear. The Nissan base model has a starting price of $23,875, including a destination fee of $1,045. Choosing the SV trim will only add $1,000 to the Nissan NV200'sprice.
The Verdict – 2020 Nissan NV200
There is lots of value in buying a new Nissan NV200, with the spacious little van ticking many of the boxes required of a workhorse machine that is reliable, practical, and adequately kitted out. Sure, it's a little on the sluggish side, but for the low starting price and the fuel savings of its thrifty engine, you'll most certainly be happy when it comes time to balance the books.