2005 Subaru Legacy Review – Its The Unexpected Cultural Classic
What can be said about the 2005 Subaru Legacy that hasn't already been uttered by legions of fans and owners around the world? It's undoubtedly a cultural classic, a vehicle that has transcended its original purpose to become an icon in its own right. If you're looking for a car with plenty of character and personality, look no further – the Legacy is all that and then some. Not to mention the fantastic community of like minded Subaru Legacy enthusiasts from around the world. Let's have a look into why this is such a cultural icon in the Subaru world.
The 2005 Subaru Legacy range includes 16 model variants with fuel-injected and turbocharged 2.5L gas engines. Subaru's Symmetrical AWD offers excellent torque distribution and handling characteristics. Legacy sedan and wagon models have luxury trim options and improved ground clearance. 
Certain auto manufacturers have a knack for designing cars that become cult classics amongst motoring enthusiasts. The 2005 all-wheel-drive (AWD) Subaru Legacy is one such car, a best-kept secret, with exemplary performance both on and off-road. Based on the legendary Subaru Legacy RS that won the British Rally Championship in the early 1990s, the 2005 Subaru Legacy range offers a superior driving experience for lovers of the open road. Let's discover why.
What Makes The 2005 Subaru Legacy A Cultural Classic?
The 2005 Legacy range reignites a rally-racing pedigree that includes:
A world record for land speed endurance (1990)
1st and 2nd place in the 6,300-mile Alcan Winter Rally ('90)
Winning three British Rally Championships ('91/'92/'93)
Being the car WRC legend, Colin McRae started winning in ('91)
The Subaru Legacy RS is a rally-racing icon. The 2005 Subaru Legacy range pays homage to its thoroughbred DNA by offering more power and torque, better handling and traction, greater ground clearance, and more comfort than its showroom predecessors.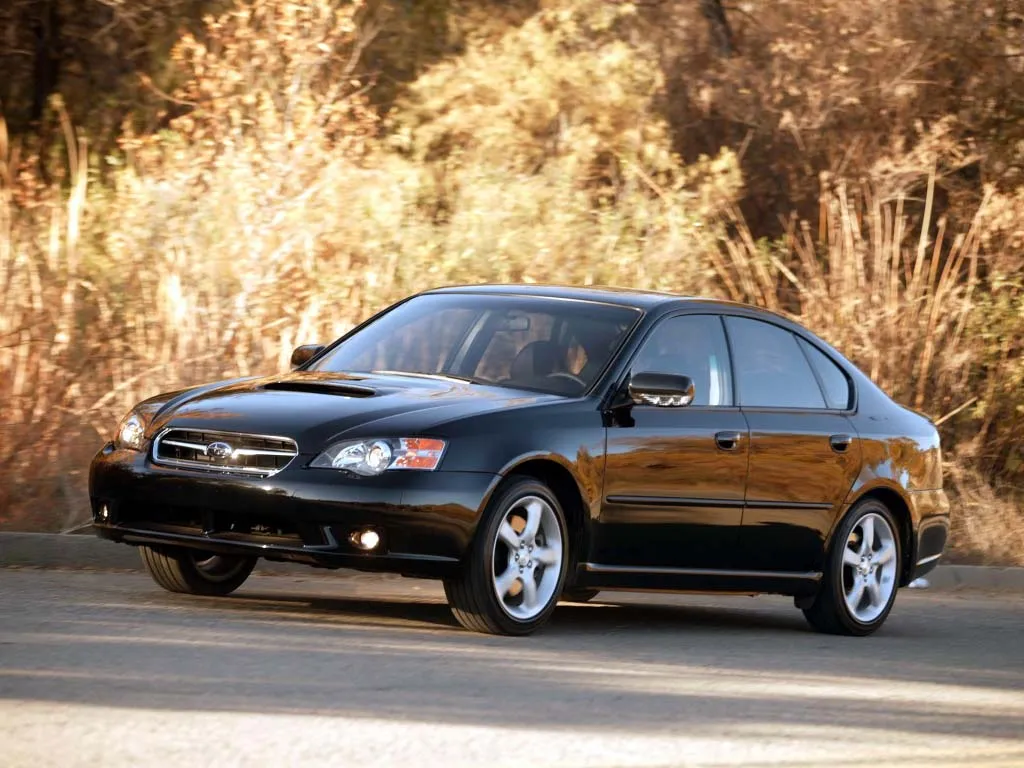 The 2005 Subaru Legacy range comprises four-door sedan and wagon models equipped with 2.5L engines and AWD, with manual and automatic transmissions.
The 2005 Legacy has a 3L, 300hp V6 naturally aspirated option.
The 2005 Legacy range includes the Subaru Outback XT, an AWD SUV with 8.7-inches of ground clearance.
Despite its understated but aerodynamic appearance and comfortable interior, there's enough high-performance engineering in its powertrain to make the 2005 Subaru Legacy a four-wheeled wolf in sheep's clothing.
With no less than 16 variants with several trim options in the 2005 Subaru Legacy range, there's a spirited AWD ride for all manner of driving tastes and motoring needs.
What Cult Cars Are In The 2005 Subaru Legacy Range?
Models in the 2005 Legacy range most exemplary of Subaru's racing lineage are the turbocharged 2.5L sedan and wagon derivatives with 5-speed manual transmission. The 2005 Outback with automatic transmission and high ground clearance has a 45/55-front/rear torque split for maximum off-road traction.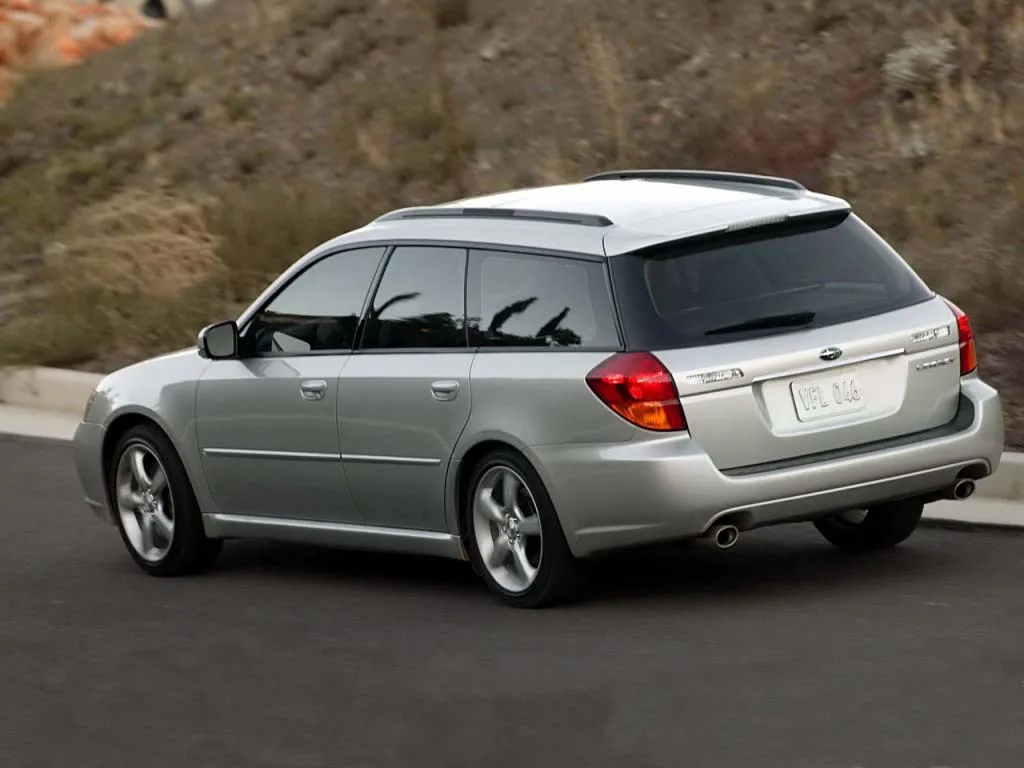 The model variants in the 2005 Legacy range are defined primarily by engine type:
The 2.5i naturally aspirated gas engine (168hp/166lb-ft of torque)
The 2.5GT turbocharged gas engine (250hp/250lb-ft of torque)
A 3.0L V6 naturally aspirated gas engine (206hp/207lb-ft of torque)
The two engines are available in Legacy and Outback four-door sedan and wagon bodies with the option of manual or automatic transmission.
The GT derivatives offer genuine sporty responsiveness, while the 2.5i models are more suited to motorists with mild driving tastes.
A V6 naturally aspirated engine, the Subaru H6, is also available for the 2005 Outback XT with an automatic transmission. With power output equaling the 2.5GT but with a lower torque rating (219lb-ft), the H6 is designed for a more sedate driving experience – the Subaru Outback on a leisurely backcountry amble, for example.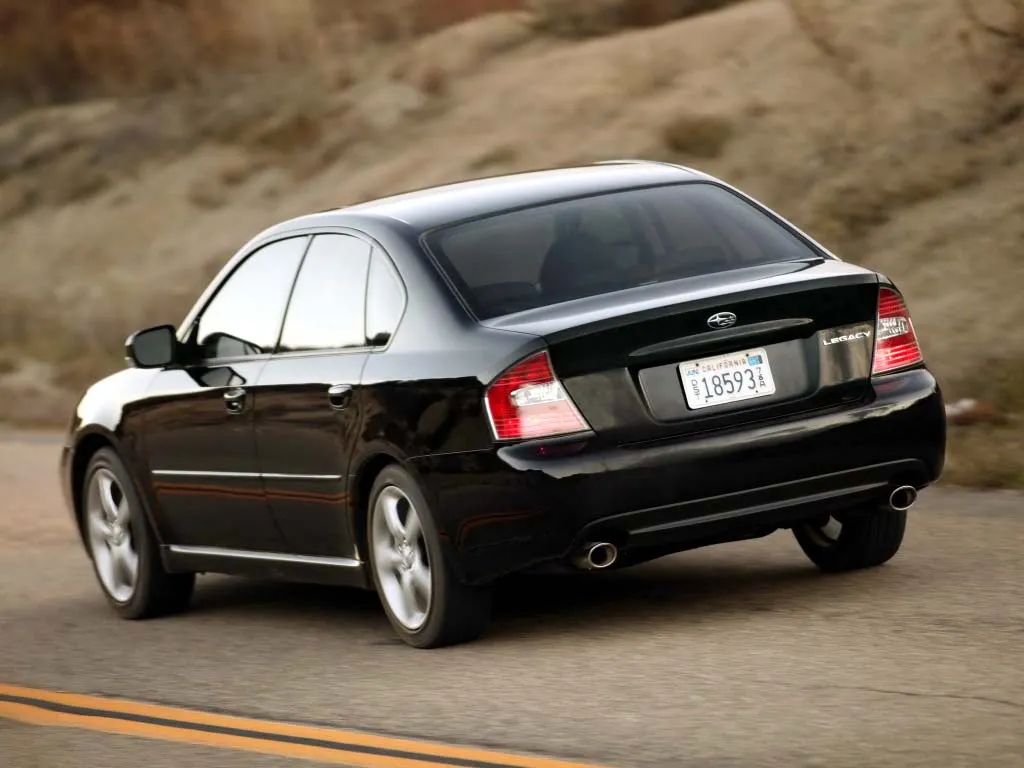 All GT and Limited models in the 2005 Legacy and Outback ranges have the option of leather seats and trim, climate control, and heated front seats with excellent lumbar support and shoulder bolstering. Cruise control is standard in the 2.5L Limited models. A sunroof is an optional extra.
Safety features include ABS, stability control, electronic brakeforce distribution (EBD), headrests on all seats, front and side airbags, front fog lights, child seat anchors, and a remote anti-theft alarm system.
Deciding which 2005 Subaru Legacy to buy will depend on your motoring needs and preferences. Whether you're into sport-style or relaxed driving, there's a 2005 Legacy for you.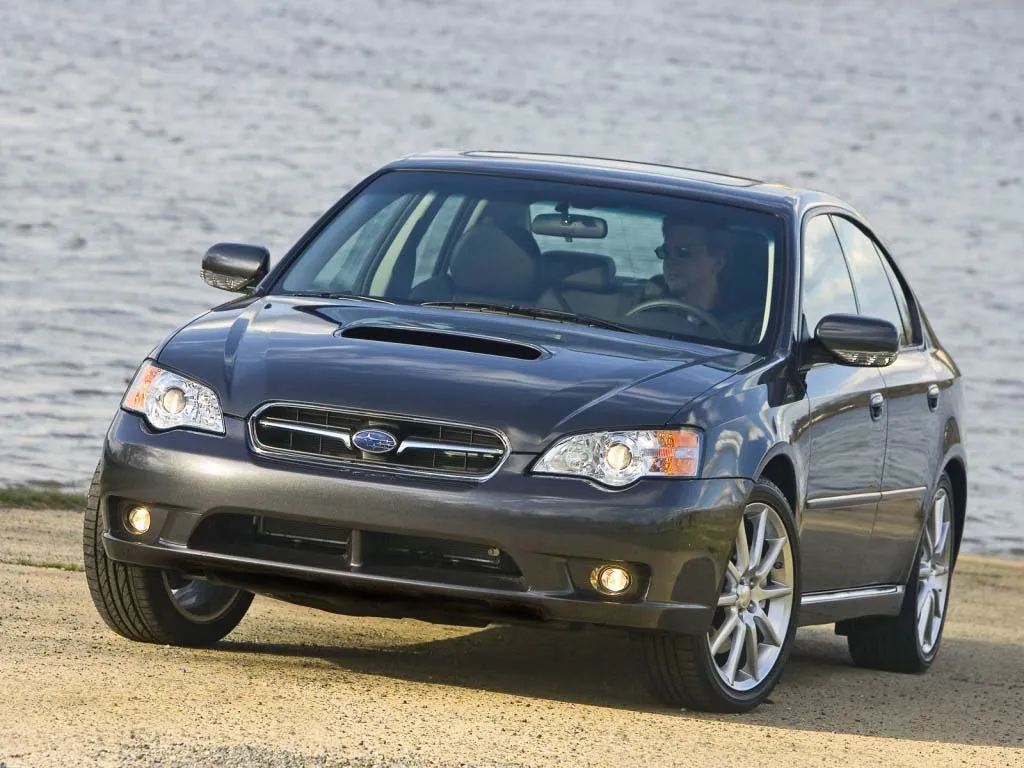 The standout Legacy models from the 2005 Subaru range are:
For on-pavement sport driving, the 2.5L GT turbocharged (with an intercooler) AWD Legacy Limited sedan with manual five-speed transmission is a sure bet, going from zero to 60mph in under six seconds.
If you want a family workhorse for city commuting and daily errand-running, the 2.5i wagon with a four-speed manual transmission will give you 33.5 cubic feet of load space with the rear seats upright and a maximum capacity of 66.2 cubic feet with the rear seats down to form a flat cargo area.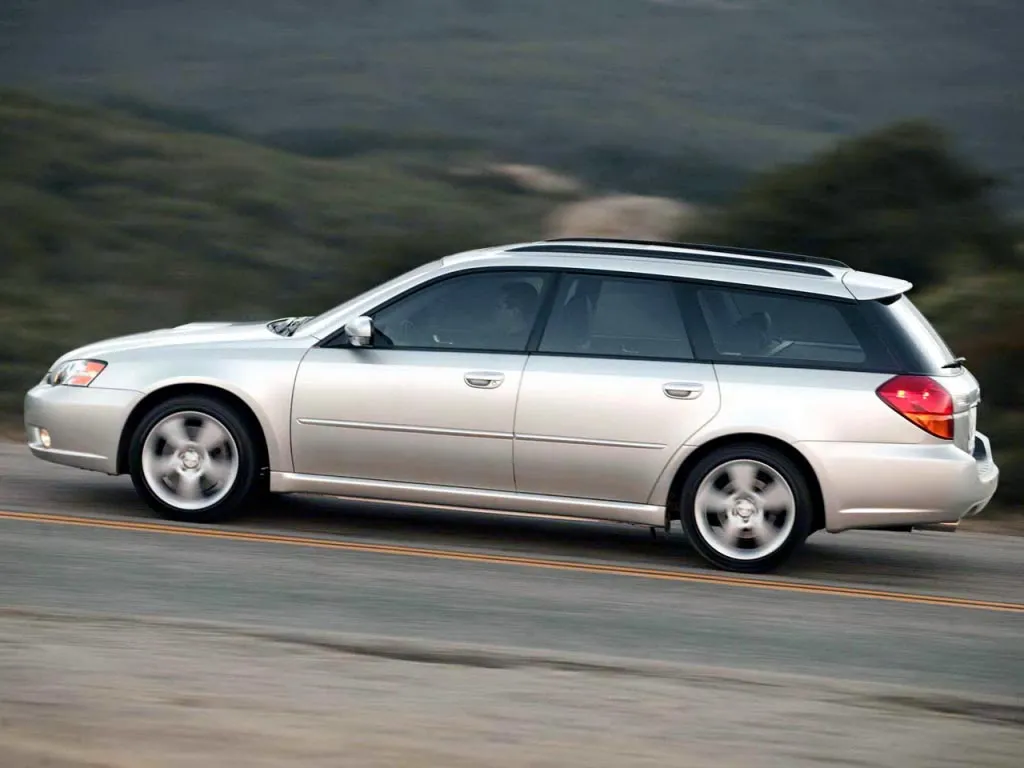 Drivers with more mature driving habits will find the 3.0L V6 Limited sedan comfortable and responsive with excellent road-holding characteristics, and there are 11.4 cubic feet of cargo space to store the valuables.
The 2.5L GT sedan with automatic transmission makes an ideal touring vehicle with more than enough turbocharged power to get you past slow-moving highway traffic in an instant.
If you want to road trip and explore backcountry off-road trails, the 2.5L GT wagon with automatic transmission will supply cargo space for camping gear and a dog or two.
Off-roading enthusiasts will find an agile and capable accomplice in the 2.5L Outback wagon with a manual transmission, high ground clearance, roof rack, and body armor.
With high-performance characteristics and unique automotive technology ensuring safety and optimum handling on difficult road surfaces, each of these vehicles is worthy of being classified as a cultural classic in the semi-luxury motoring domain.
What Does Symmetrical AWD In The 2005 Subaru Legacy Do?
Symmetrical AWD provides torque to all four wheels in varying amounts according to the amount of traction required by the vehicle to keep it moving. The AWD system's sensors detect wheel slippage and transfer torque to the wheels that have traction, thereby ensuring forward or reverse movement.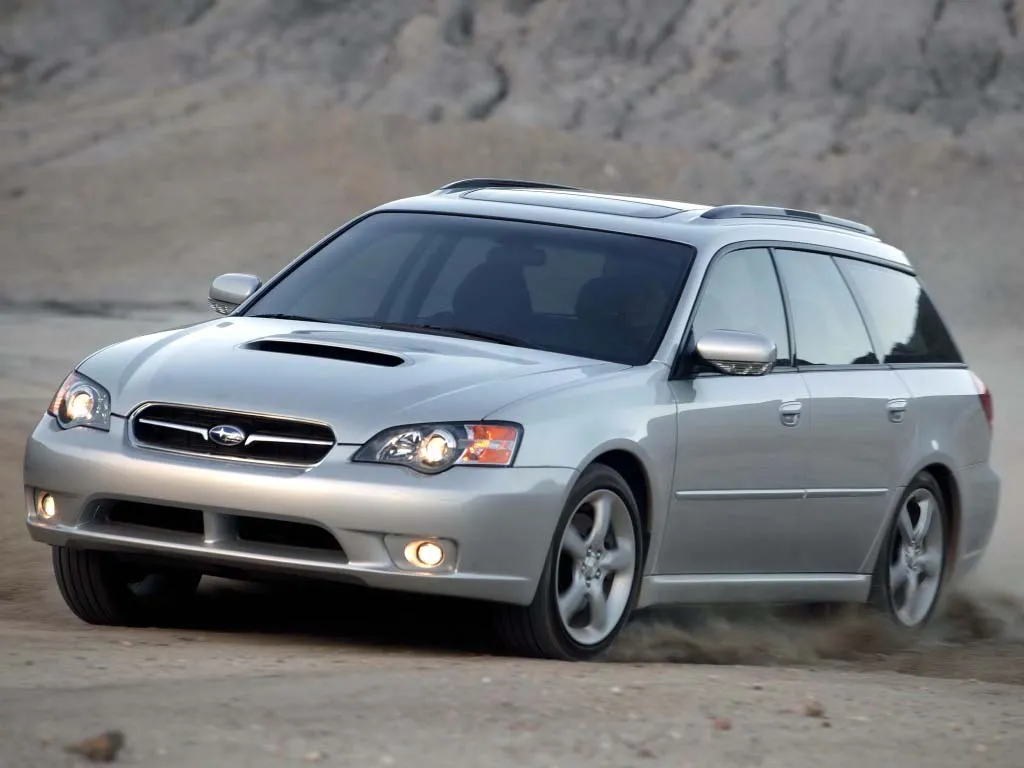 Subaru pioneered all-wheel-drive technology, and its reputation as the most dedicated manufacturer of AWD systems is rock solid. Every 2005 Subaru Legacy model is equipped with AWD, albeit a particular Subaru symmetrical AWD.
Active AWD electronically predicts road surface traction and proactively distributes power and torque to the wheels that have traction while using electronic brakeforce distribution to stop low-traction wheels from slipping. Active AWD is fitted to 2005 Legacy Limited and base models with automatic transmission.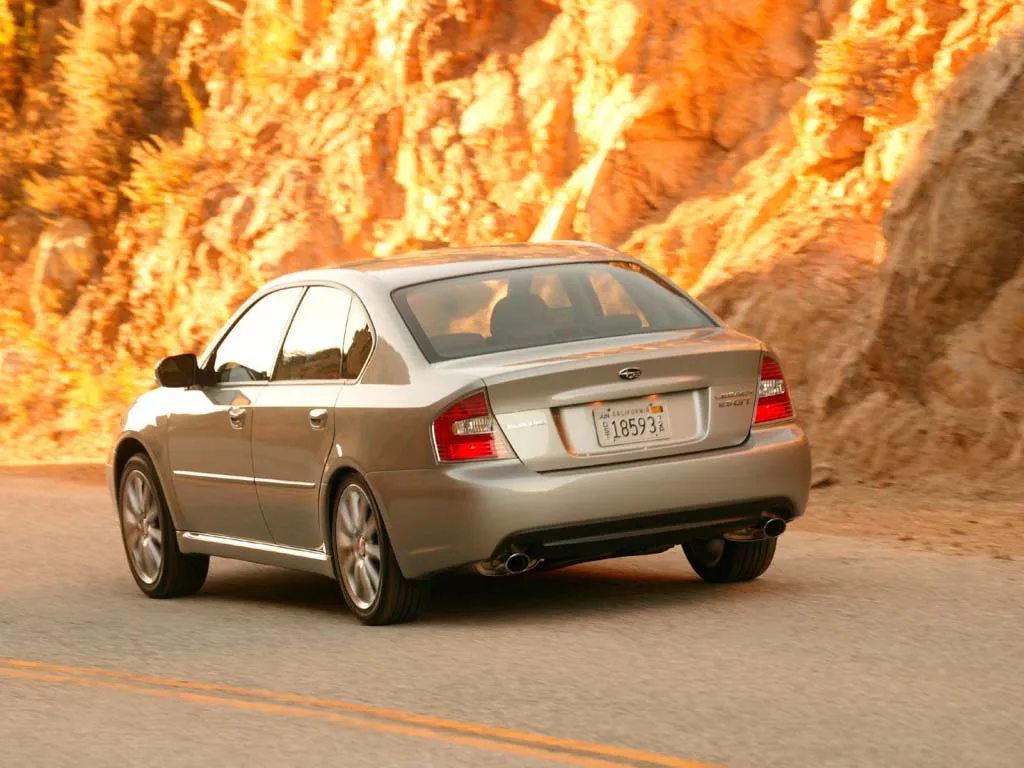 A limited-slip differential fitted to the 2.5L Outback XT works in conjunction with the AWD system to supply the necessary torque required by each wheel, enabling relatively adventurous off-road driving.
Apart from exemplary road-holding and high-speed handling acuity, Subaru's Symmetrical AWD system makes the 2005 Legacy models exceptionally safe to drive in heavy rain, snow, and icy conditions.
Does The 2005 Subaru Legacy Have Any Problems?
The 2005 Legacy does have a few mechanical and design issues. Problem areas include heavy oil consumption, fading paint finishes, lack of rear-seat legroom, and undercarriage rust in coastal areas or where salt is used to clear snow on road surfaces. Turbo replacement is particularly expensive.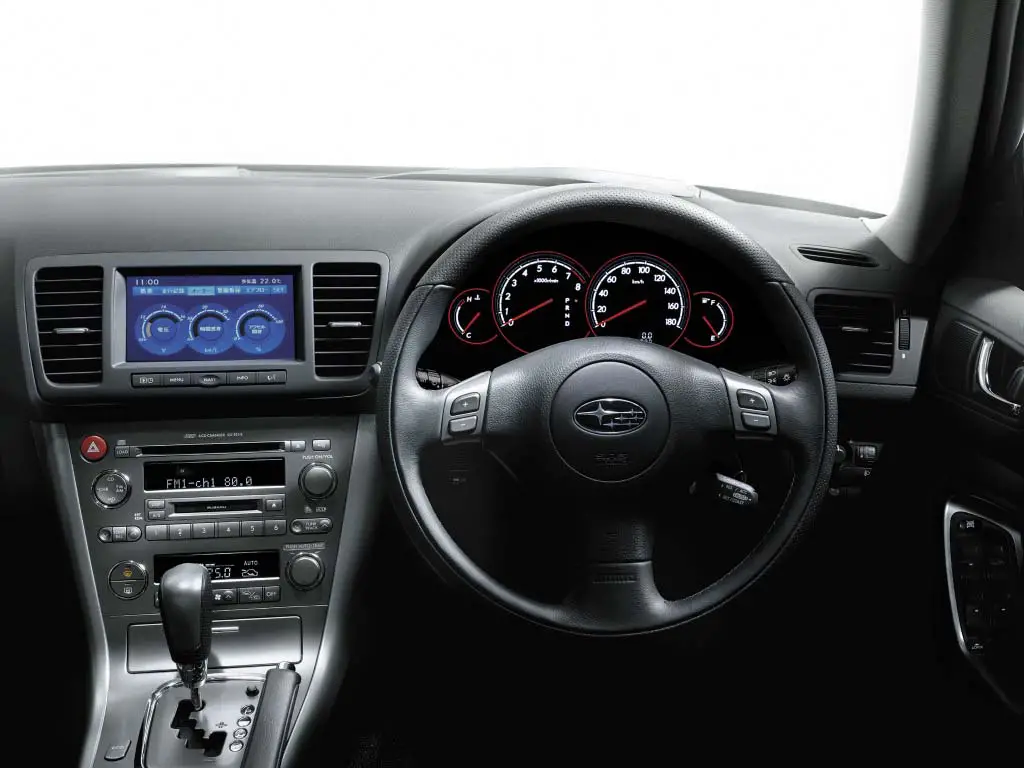 Other niggles reported by 2005 Subaru Legacy owners include the need for frequent oil changes and an unusual degree of rattling from various interior components like sun visors, heat shields, and dashboard paneling.
You can fix most of these problems relatively cheaply and easily. Piston ring and turbocharger replacement however, are expensive. A Subaru turbo unit will set you back around $3000, and you'll probably need a Subaru technician to fit and tune the new unit.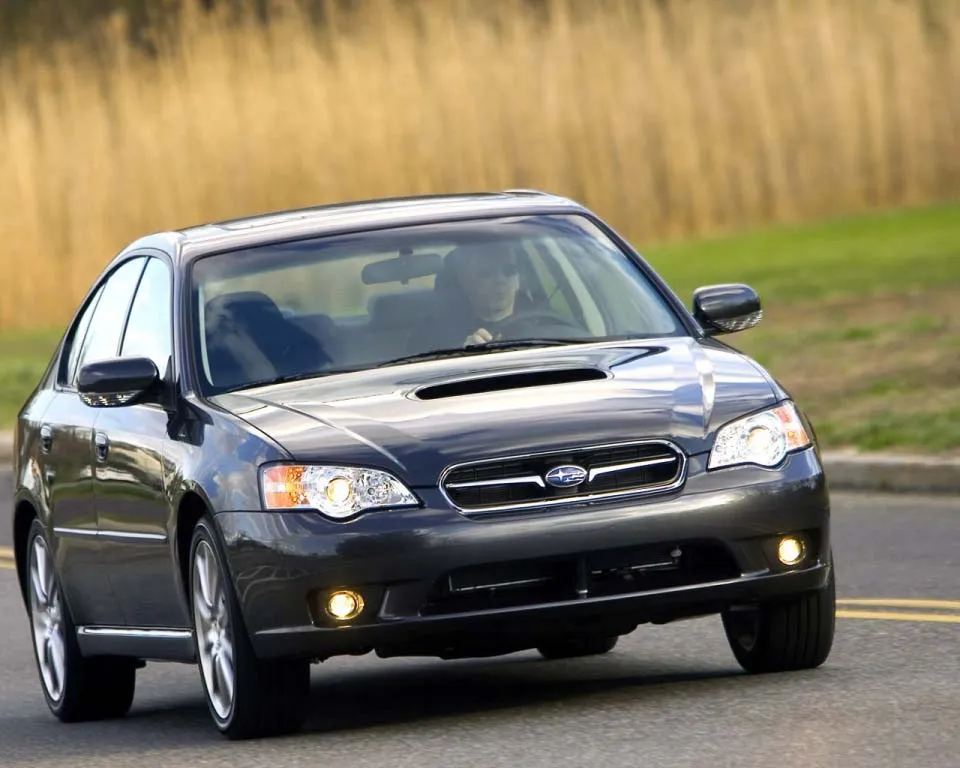 Subaru Legacy and Outback models need regular servicing (every 5,000-miles).
For most Subaru Legacy and Outback owners, the problems are simply quirks of a high-performance car, and the pros of having a cultural classic far outweigh the cons.
Our Verdict – 2005 Subaru Legacy
Available today on the used car market for between $1.5K and $5K, the 2005 Subaru Legacy and Outback models offer unsurpassed value for money.
A high-performance semi-luxury car that sells for a lot less than competitor brands, the 2005 Subaru Legacy and Outback are a safe and exciting prospect for buyers who desire to own a true cultural classic.