2008 Buick Lacrosse – Is It As Delightful As It Looks?
With a choice from three powertrains that will satisfy you no matter what level of performance you're looking to get out of the 2008 Buick Lacrosse and unique handling characteristics to make sure you can enjoy all that power regardless of the scenario you're driving in, it's extremely unlikely you'll be disappointed with this offering from Buick.
This five-passenger, six in some 2008 Buick Lacrosse vehicles when counting in the front bench seat available, family sedan offers impressive horsepower ranging from 200 hp to 300 hp across all four vehicle lineups. The Recent Release is a Buick Lacrosse Super. 
The 2008 Buick Lacrosse makeover has been impressive. The Lacrosse model offers outstanding safety, technology, comfort, and standout luxury. Here's all you need to know about what to expect when you come face to face with a 2008 Buick Lacrosse vehicle.
All About The 2008 Buick Lacrosse
It is no wonder that the Buick Lacrosse is making it onto the radar as the 2008 lineup offers even more standard equipment. The lineup is made up of the well-equipped V6 CX, V6 CXL, offering more standard luxury appointments, and the CXS, which is more luxuriously sport-tuned. However, there is a new addition.
Proving that they can change with the times and in an effort to not rely on previous success considering the crowded automobile market, Buick introduced the 'Super' name. The Lacrosse Super is a high-performance V8 with 300 horsepower.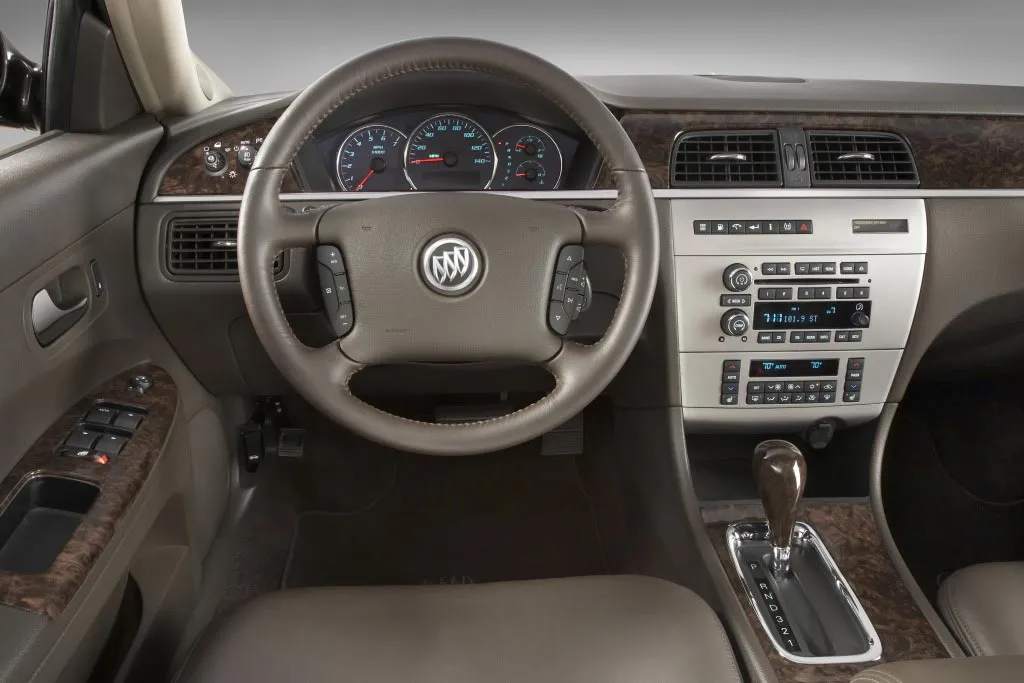 The comfort and room provided by 2008 Buick Lacrosse vehicles is appreciated by customers. More interior features make the vehicles more upscale and refined. The Lacrosse CX and CXL provide added convenience as it has available seating for six people due to the front bench seat that can be used as additional seating or storage (not pictured below).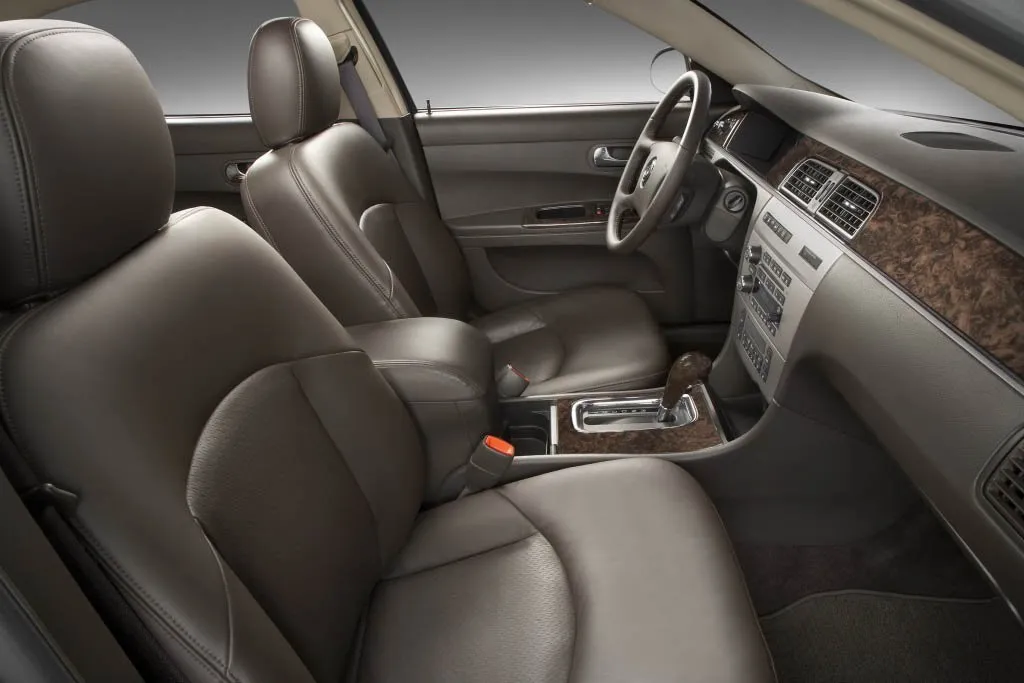 As there is greater front headroom, legroom, rear shoulder room, and front and rear hip room compared to other sedans, passengers can expect more comfort. The cargo area also makes it possible to store larger gear as it boasts a 16 cubic ft trunk area.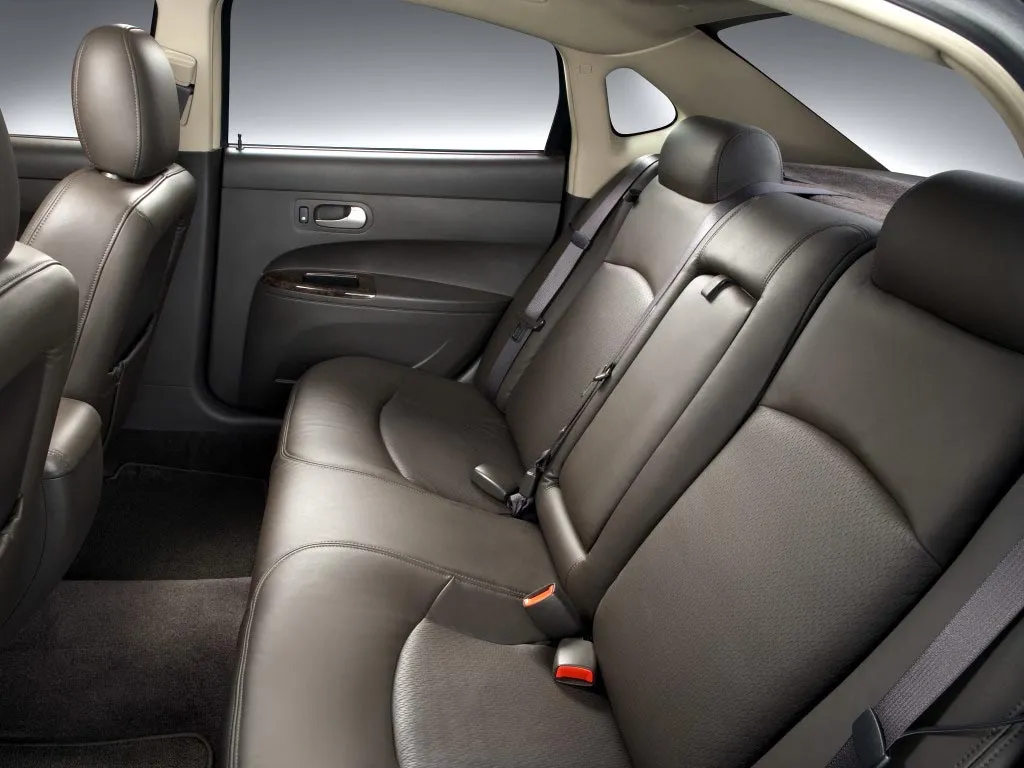 There are leather-wrapped steering wheels and woodgrain accents on various features of the car, like the instrument panel and the doors. There is also the availability of heated seats. Most people buy with their eyes first, and these Lacrosse vehicles do not disappoint.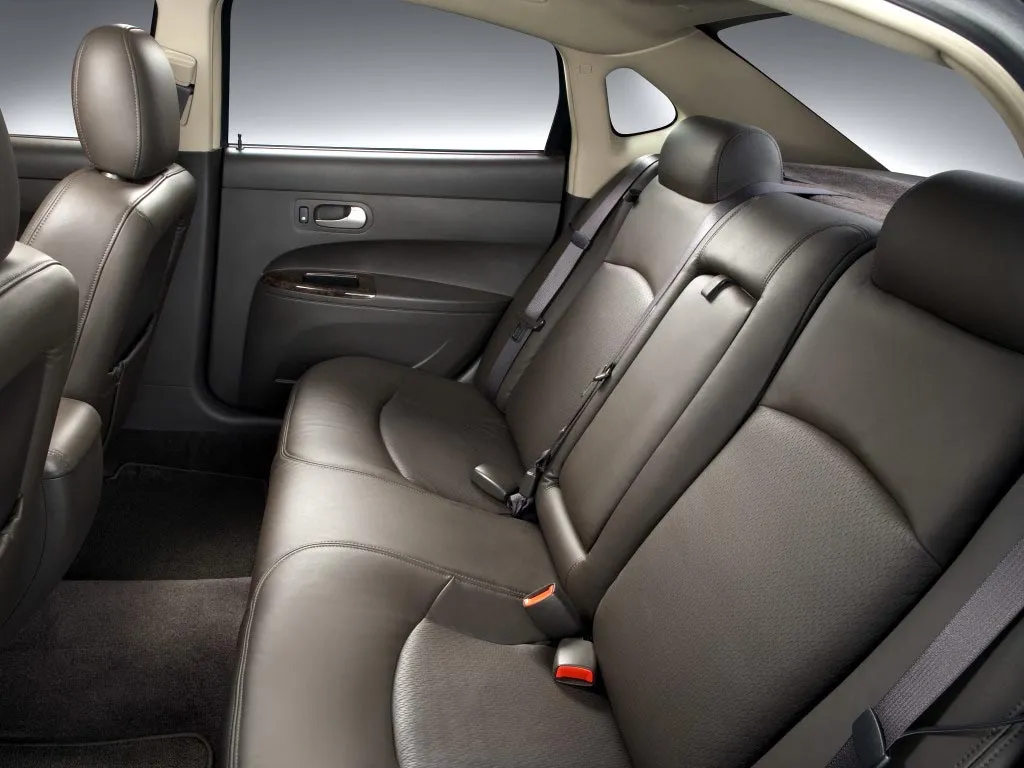 With a freshened front-end styling, the 2008 lineup has a new waterfall chrome grille hood and front fascia, making them stand out. There are also elegant chrome touches and standard body side moldings.
How Much Horsepower Can You Expect With The Lacrosse?
A crucial advantage for Lacrosse is that more distinct handling choices and power are available. The range of performance offered by this model goes beyond the typical sedan performance found in some models.
The Buick Lacrosse CX and CXL are powered by the most proven engine and GM's inventory with a capable 200 horsepower, 3.8 liter V6, producing 230 lb-ft of torque. People that prefer a more sporty performance have the option of the CXS offering 240 horsepower, 3.6 liter V6, and 225 lb-ft of torque.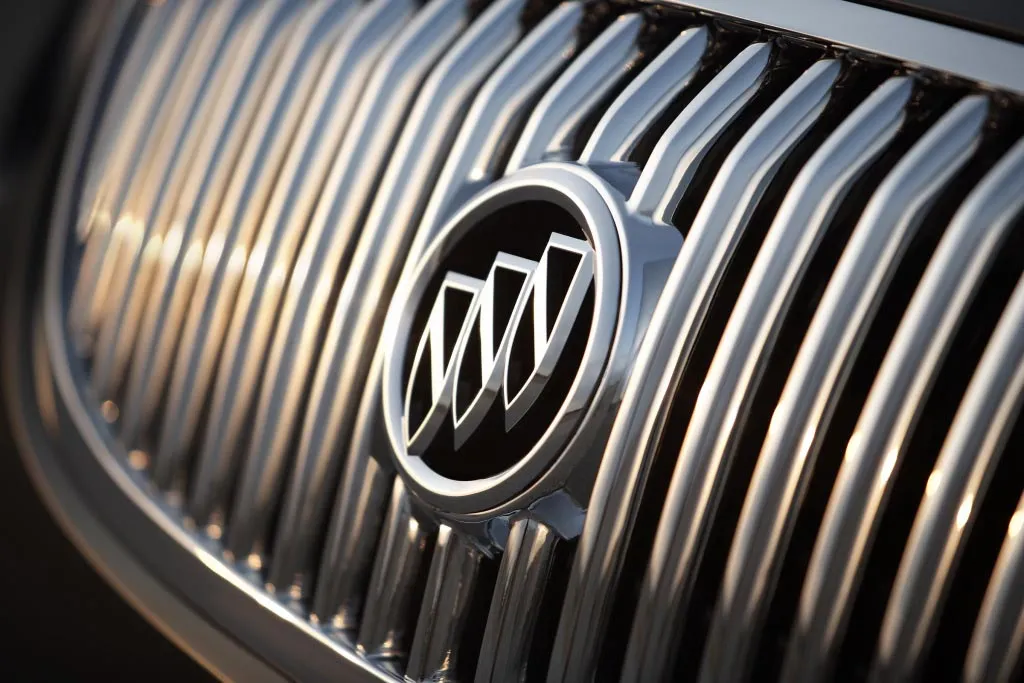 If you're looking for the ultimate performance, fear not, as the Lacrosse Super boasts a 300 horsepower, 5.3 liter V8, and 323 lb-ft of torque.
What Is Driving In A 2008 Buick Lacrosse Like?
What makes the Buick Lacrosse 2008 so appealing is that the V6 power is standard. Therefore, you never have to worry about forking out more money to get an added power of an automatic transmission as power for all Lacrosse models is managed by the smooth-shifting hydra-matic 4065 4-speed automatic transmission with overdrive.
These vehicles produce smooth power and quiet operation as the torque available is ample for merging and passing. Precise shifting and excellent acceleration characteristics are also provided. The Lacrosse sedan has three distinct handling styles. Using chassis tuning, the performance characteristics of each engine in the 2008 lineup have been enhanced.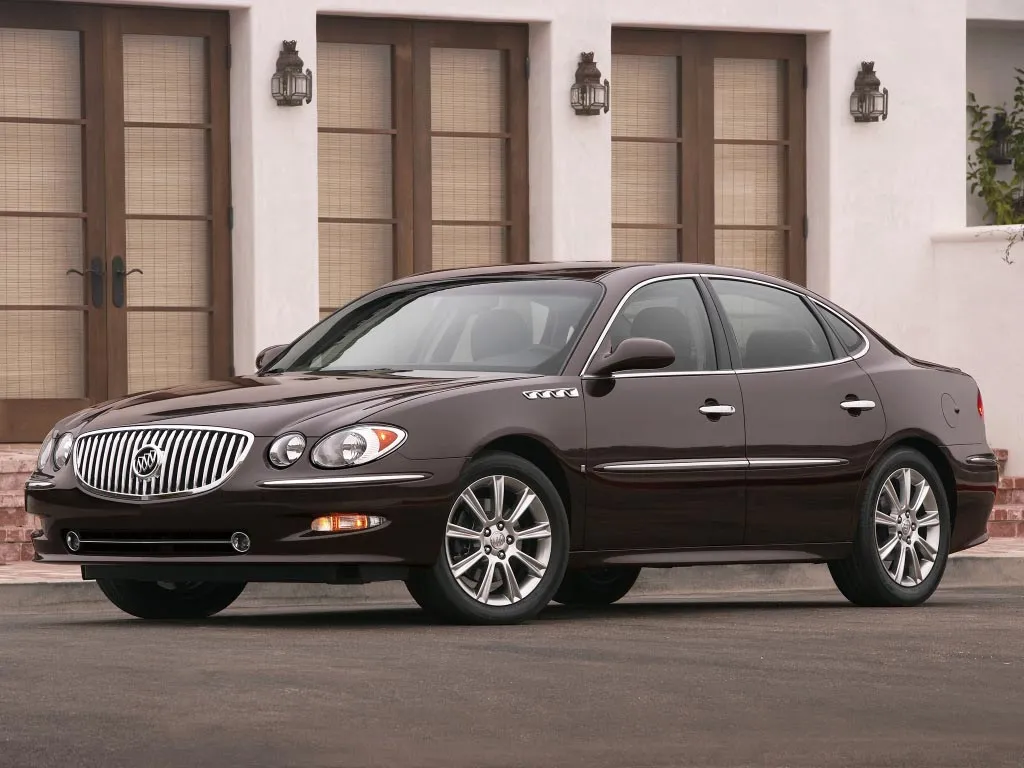 The CX and CXL have a standard premium ride suspension, giving riders a quiet and comfortable ride. In contrast, the CXS has a sport-tuned standard. The Lacrosse Super receives an exclusive unique ride and handling suspension. If you're looking for refined power, this is the sedan for you.
As 2008 Buick Lacrosse vehicles are front-wheel drive, with a slightly longer wheelbase, the car has a feeling of enhanced stability. The four-wheel independent suspensions on all vehicles in the lineup are designed to provide customers with smooth and controlled rides. 
Is The 2008 Buick Lacrosse Fuel Efficient?
Although the 2008 Buick Lacrosse's fuel economy is not world-class, it is respectable, with the CX having an EPA-estimated fuel economy of 17 mpg city and 28 mpg highway. All vehicles use regular fuel and have large fuel tanks. The CXS comes in at an EPA-estimated fuel economy of 17 mpg city and 25 mpg highway and the Super rates at 16 mpg city and 24 mpg highway.
How Safe Is The 2008 Buick Lacrosse Lineup?
Safety and security play a considerable role in considering whether or not to purchase a particular car. You want to know that you are protected before, during, and after a collision. So you may be wondering what's new for 2008 Buick Lacrosse when it comes to safety.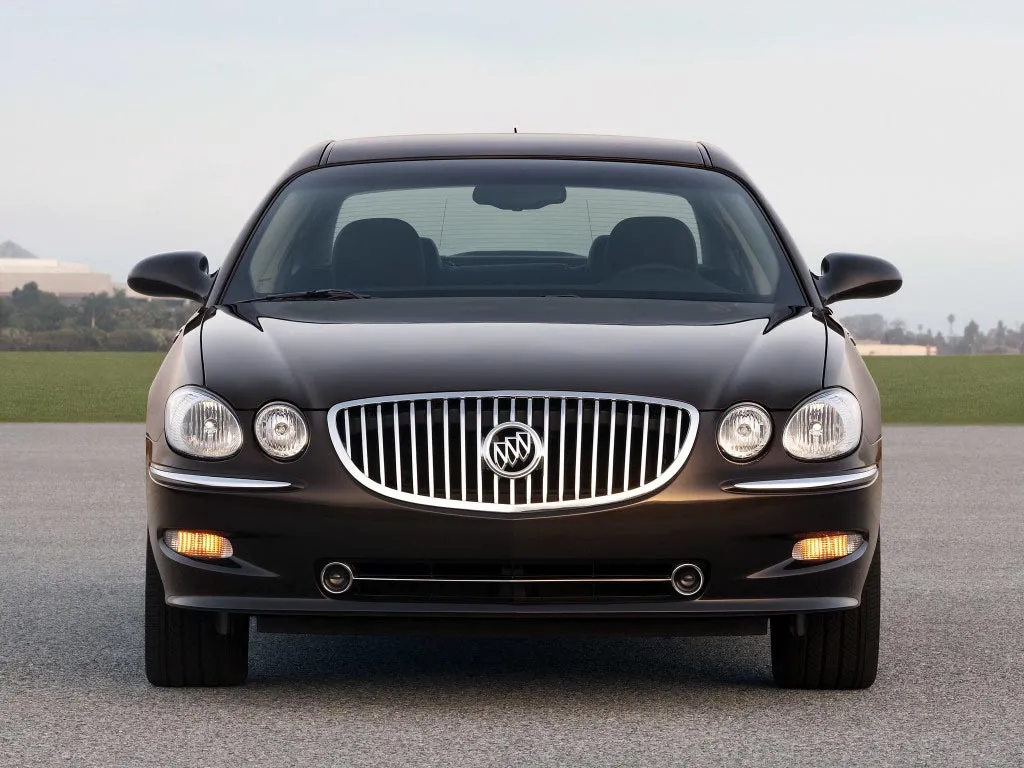 There are many standard safety features in all the 2008 Buick Lacrosse vehicles. These include but are not limited to driver and front passenger frontal and airbags, head curtain side-impact airbags, tire pressure monitoring systems, crash avoidance features such as the anti-lock disk brakes for all four wheels, etc.
In today's world, leading-edge technology is a must, and Buick figured out that appealing design and performance aren't going to cut it out on their own. The 2008 Buick Lacrosse models offer comprehensive safety features like OnStar turn-by-turn navigation, dual-zone automatic climate control, quiet tuning, XM satellite radio, and remote vehicle starter system.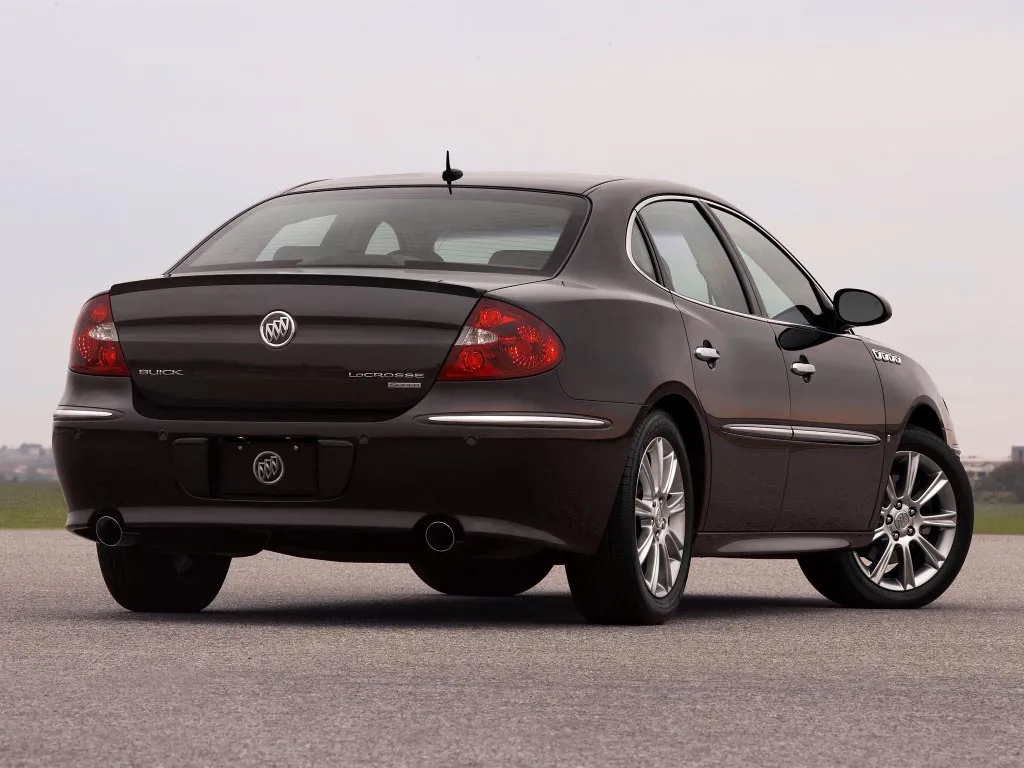 Interestingly, the Buick Lacrosse received the full five stars for driver and front-passenger protection in frontal-impact crash tests performed by the National Highway Traffic Safety Administration.
The Lacrosse scored three stars for front-occupant security, which is considered a somewhat poor rating in this category, and four stars for rear-seat protection in the side-impact tests conducted.
The Buick Lacrosse received the best possible 'Good' rating for frontal-offset crash safety in Insurance Institute for Highway Safety testing. However, the Lacrosse only received a 'Marginal' grade for side-impact crash safety.
How Much Do The 2008 Lacrosse Cars Cost?
The entry-level 2008 Buick Lacrosse CX costs approximately $24,000, while the CXL costs almost $26,000, and the sporty CXS costs around $28,000. The Super starts at around $32,000 and tops out at just over $33,000 when fully equipped with all the stops.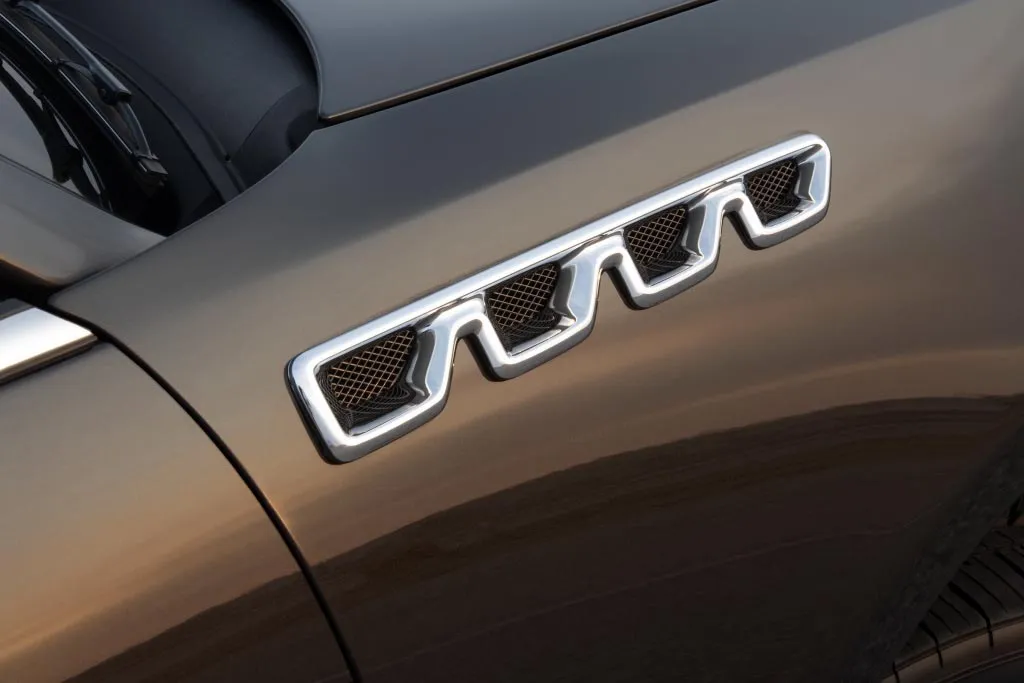 Before you head out to buy your new Lacrosse, ensure you are aware of what the fair value price is. This price will show you what the typical cost price for Lacrosse is in your area. With an expected five-year residual value, the 2008 Buick Lacrosse vehicle lineup sure sounds like a worthwhile investment.
What Warranties Are Available With The 2008 Lacrosse Cars?
The warranties offered by Buicks Lacrosse are more comprehensive. There is a 4 year or 50,000-mile bumper-to-bumper vehicle warranty coverage. There is also a powertrain and rust-through warranty that are 5 years or 100,000 miles and 6 years or unlimited miles, respectively.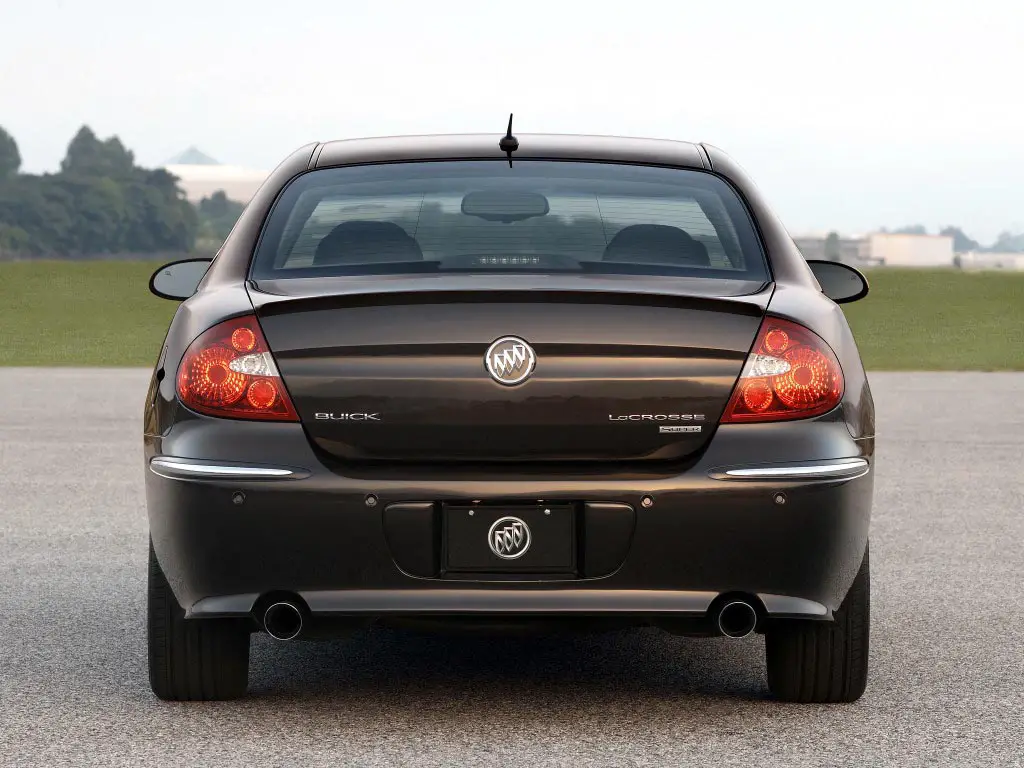 There is also the significant advantage of roadside assistance of 5 years or 100,000 miles. A courtesy transportation coverage lasting up to 5 years or 100 000 is also offered.
Our Verdict on the 2008 Buick Lacrosse
It goes without saying that the comfort, performance, and handling of the 2008 Buick Lacrosse are something to write home about. If you're looking for confirmation to get one yourself, this is it.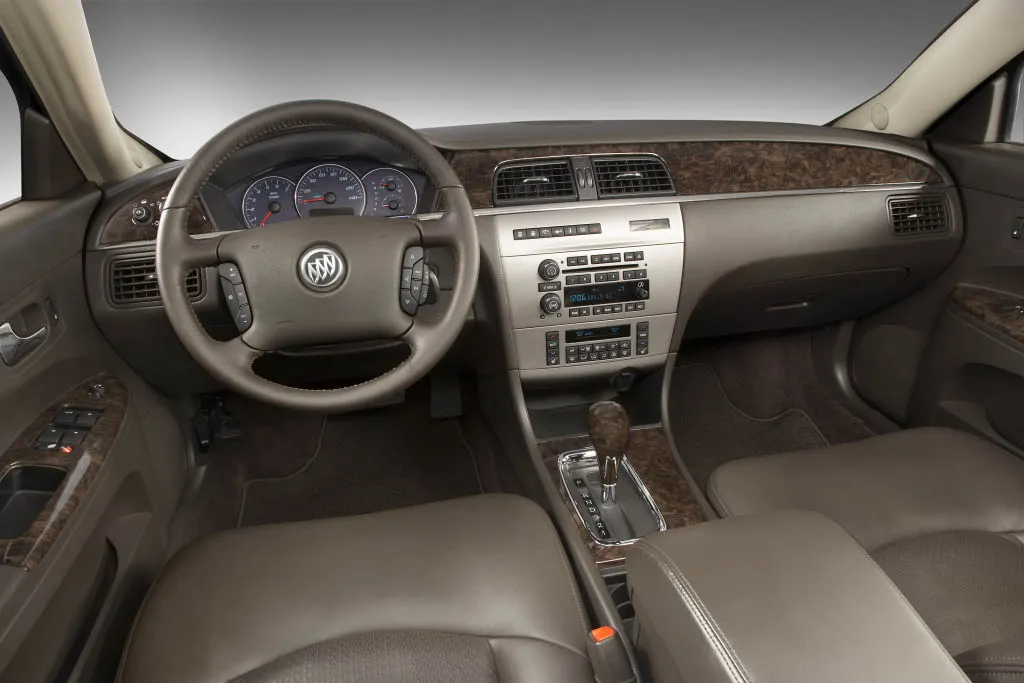 Buick has always been known to offer elegant luxury and the same be said for the 2008 Buick Lacrosse lineup. 2008 Buick Lacrosse lineup represents a new level of driving dynamics and increased refinement.