2007 Nissan Maxima – EVERYTHING You Should Know
The 2007 Nissan Maxima was a watershed moment for the Japanese automaker. For years, the Maxima had been one of Nissan's most reliable and affordable sedans. But with the 2007 model, Nissan decided to go all-out, offering a luxurious and stylish car that was still surprisingly affordable. The result was a hit, and the 2007 Maxima quickly became one of Nissan's best-selling models. Thanks to its sharp looks, spacious interior, and powerful engine, the 2007 Maxima set a new standard for what a semi budget-friendly sedan could be. Nearly fifteen years later, the 2007 Maxima is still revered by enthusiasts as one of the best cars in its class.
As a large family sedan, the 2007 Nissan Maxima has a roomy interior with comfortable seats and loads of cargo space. Under the hood, a V6 engine is paired to a frustrating CVT. It drives well and handles competently, although it feels expensive for the interior materials' quality.  
Buyers looking for a spacious four-door sedan that is both plush inside and offers a bit of excitement on the asphalt should add the 2007 Nissan Maxima to their shortlist. Although pricing is high for the segment, the Maxima offers a lot. Here's everything you need to know about the Japanese sedan.   
A Comprehensive 2007 Nissan Maxima Review
Large sedans have typically been oriented to a specific purpose; for example, a large luxury sedan is fitted to maximize opulence and class. A sport sedan is kitted out with more performance specs to up the excitement. But with the 2007 Nissan Maxima, the automaker has dipped a finger into a few pies to offer a little bit of everything.
With a sporty persona and a powerful V6 under the hood, the Maxima ticks the box for having some fun as the driver. But that's not all – there's also a host of features that are designed to make passengers feel cared for and pampered. With all of this, it's not a wonder the 2007 Nissan Maxima's price is a little higher than many competitors. If you're wondering if it's worth it, let's discuss.   
2007 Nissan Maxima Exterior
Designed in an era where midsize and large sedans were slightly understated, the 2007 Nissan Maxima isn't an unappealing vehicle. There are two grades available, the SE for the sportier aspect and the SL for the more luxury-focused buyer, and features are mainly dependent on which trim buyer's op for.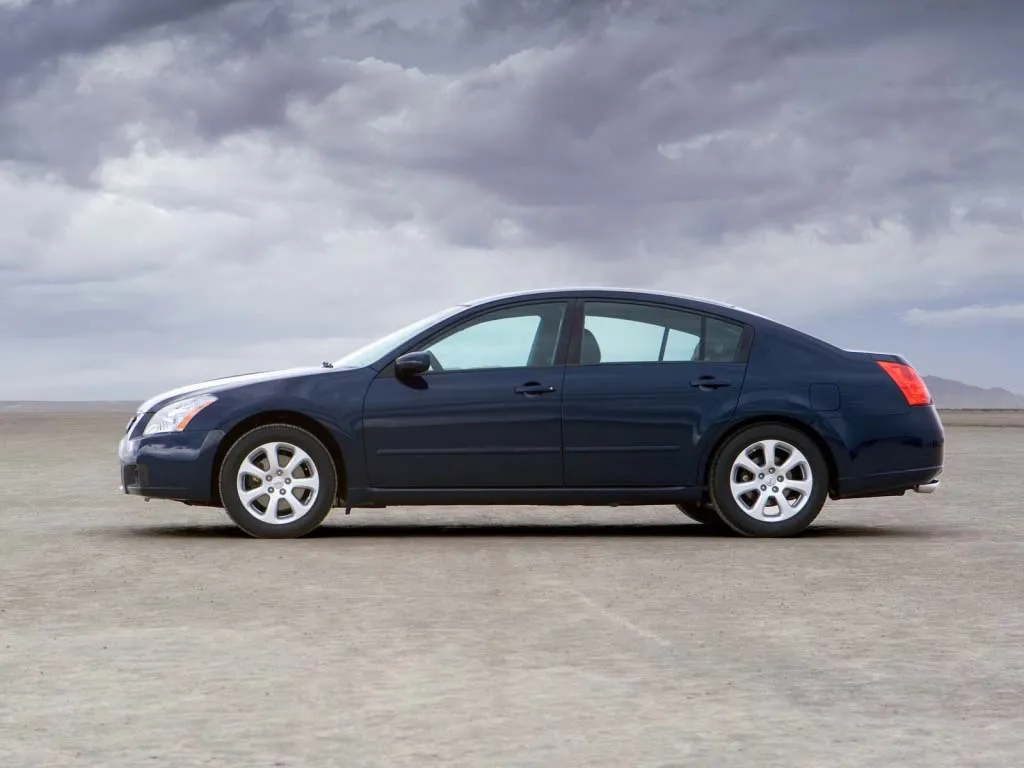 Both models are equipped with a SkyView glass-paneled roof, fog lights with auto on/off and cornering lights, power exterior mirrors that are heated on the SL, and high-capacity exhausts with four chrome-tipped finishers. The SE also has a sporty rear spoiler. Wheel sizes differ, too, with the sporty SE running on 18-inch alloys while the SL makes do with smaller 17-inch wheels.
Nissan Maxima Size And Cargo Space
Dimensions for the 2007 Nissan Maxima are in line with other midsize sedans. At just under 195 inches in length, a width of 71.7 inches, and a height of 58.3 inches, it's conducive to being spacious the inside and a little imposing on the outside.
The trunk volume for the Maxima is 15.5 cubic feet behind the rear seats. This is just a tad more than what you get in rivals like the Toyota Camry and a whole cubic foot and a half more than the Honda Accord has to offer. This makes the 2007 Nissan Maxima reasonably practical in hauling people and all their stuff – and lowering the rear seats opens up enough space to store more considerable, and longer items.
Nissan Maxima Interior And Passenger Space
One of the things the automaker nailed in the 2007 Nissan Maxima is passengers' interior space. The four-door sedan is designed to carry five people, and it does so excellently. There is plenty of room for even taller passengers, and the seats are wide enough to cater for larger, more muscular folks too.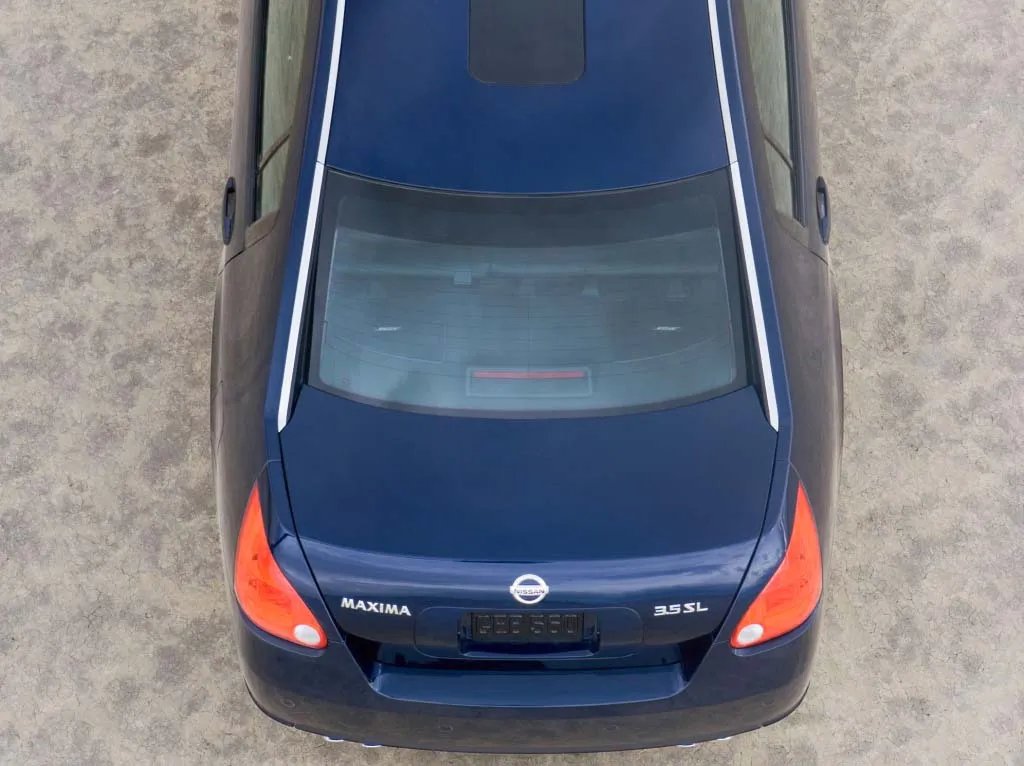 The contoured front seats are a boon to the Maxima and make longer journeys behind the wheel a breeze. One complaint about getting settled behind the steering wheel is that finding an ideal driving position can be a little tricky. Still, to mitigate this, there are power adjustments on both the front seats and the steering wheel.
2007 Nissan Maxima's Cabin Look And Feel
For luxury sedans, expectations are high to provide passengers with a cossetting, quiet, and comfortable cabin. Nissan has done an admirable job of merging these concepts, although there are some niggles to discuss. Many complaints pointed to shoddy fit and finish in the cabin and excessive use of hard-touch materials and plastics.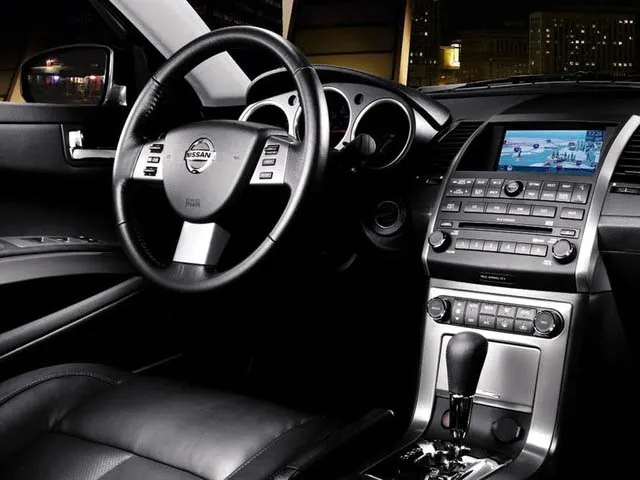 Naturally, the SL model gets the most luxury-oriented features as standard, including leather seats, wood-tone interior trim, power adjustments for the front passenger seat, and seat heating upfront. You can add these onto the SE model using a package, though both have a leather-wrapped steering wheel, shift knob, and parking brake.
Nissan Maxima Performance And Specs
The 2007 Nissan Maxima engine is a 3.5-liter V6 engine that produces 255 horsepower and 252 lb-ft of torque. Power goes to the front wheels, as is common in the segment. Specs are generally acceptable, and getting up to speed isn't overly frustrating, but nor is it particularly thrilling – and that's partially the fault of the new default transmission setup.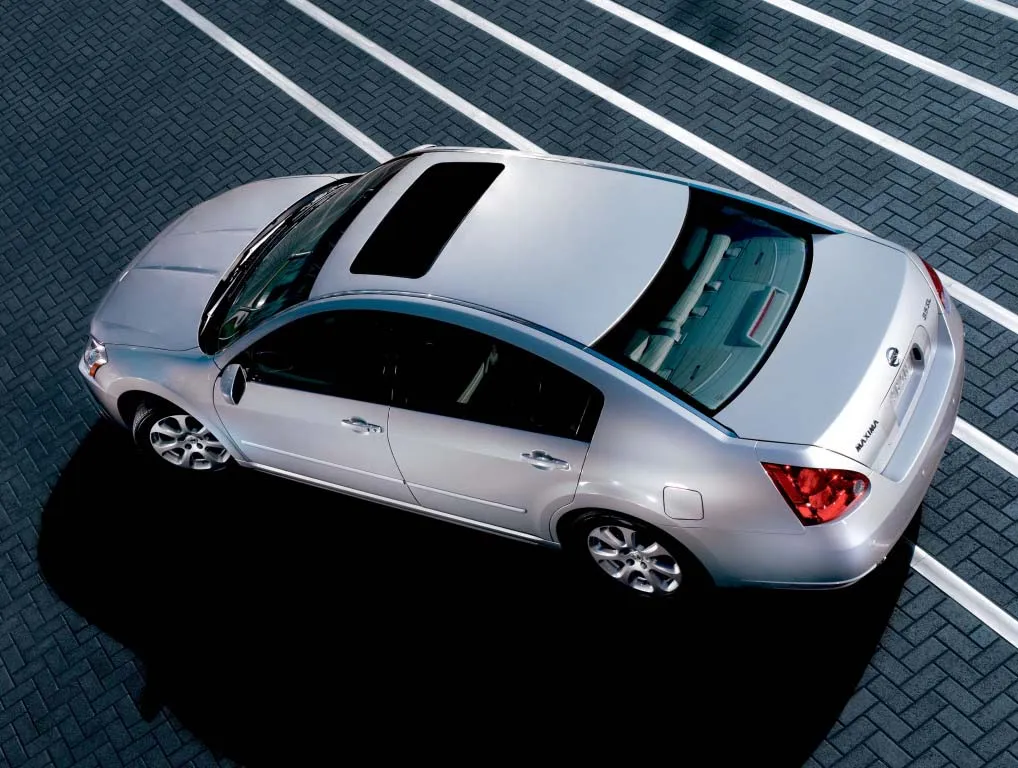 New for 2007, Nissan mates all of this to a new Xtronic CVT in the hopes of offering smooth and seamless shifting, and while the continuously variable transmission does manage to pull this off, it's a huge letdown for those who want to capitalize on the sporty aspect of the 2007 Nissan Maxima.
Maxima's Driving Feel
There are a few things Nissan has done right, and that includes a well-damped cabin that is quiet and comfortable on the road and a competent suspension setup that manages to iron out most road imperfections. The steering feel is good with sufficient feedback, and the car handles well in urban conditions.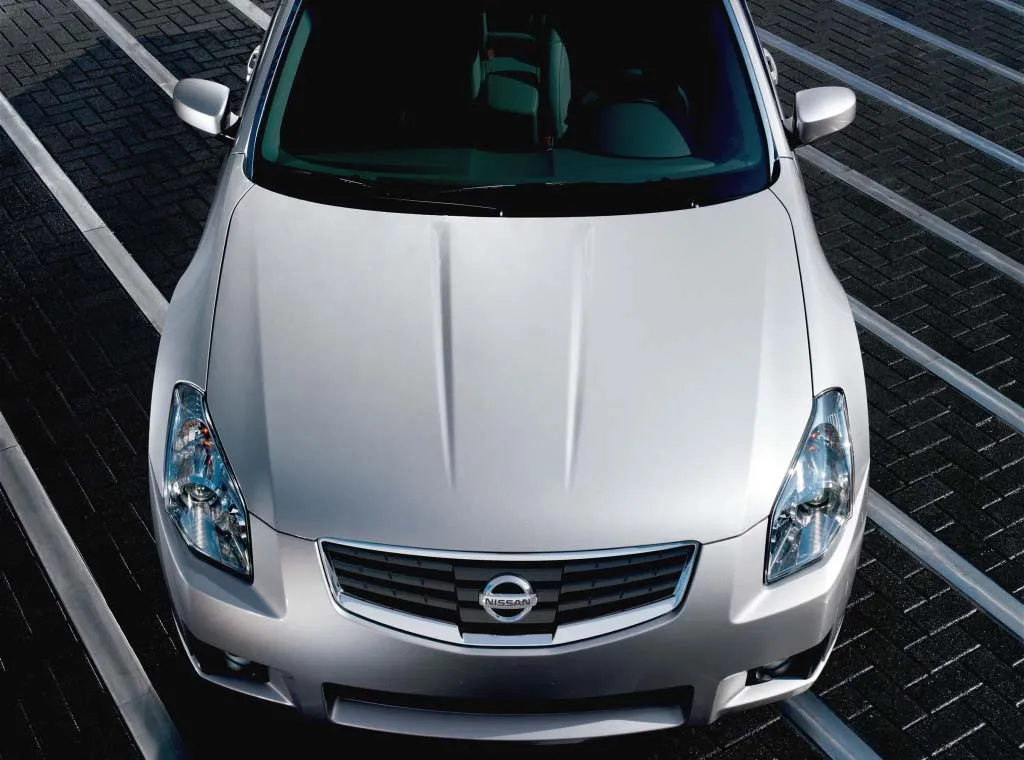 But, one of the gripes about how the Maxima drives has to do with the powertrain and transmission. CVTs significantly detract from driver engagement, and when it comes to sporty sedans, this isn't ideal. At least getting off the line isn't overly lazy, but a manual transmission (or even standard automatic gearbox) would've been a better choice for those who like to wring the engine out just a little.  
Gas Mileage Of The Nissan Maxima
While the CVT may detract from the driving experience, it's supposed to pay off at the pumps as most CVTs can improve fuel economy. According to the EPA, the 2007 Nissan Maxima achieves 19/25/21 mpg on city/highway/combined cycles, which isn't a massive improvement over competitors such as the Honda Accord. With a 3.0-liter engine and a regular five-speed automatic, the Honda Accord is worse off by only one mile per gallon in the city and manages better figures out on the highway.
Features And Tech In The Nissan Maxima
For a car with a price starting at around $30k, expectations for the 2007 Nissan Maxima are pretty high. On the SE grade, features in the cabin include an AM/FM audio system with eight speakers. This is upgraded to a Bose digital setup with an in-dash six-CD changer and MP3 playback ability on the higher SL trim. Two subwoofers are added, and you get auxiliary audio input and XM Satellite radio as standard.
Both models come with two-zone automatic climate control and an information center with multiple displays, and keyless entry and ignition are fitted. Standard features are a universal garage door opener, cruise control, steering-wheel-mounted audio controls, auto-dimming rearview mirror, and an eight-way power adjustment with lumbar support for the driver.
What the 2007 Nissan Maxima SL gets over and above this is a four-way power adjustment for the front passenger seat and seat heating for both occupants in the front. These are optional extras on the 2007 Nissan Maxima SE, however.
Safety features are an essential mention, and in the 2007 Nissan Maxima, this includes traction control, stability control, and tire pressure monitoring.
Nissan Maxima Safety Scores
In the days before advanced driver assists and semi-autonomous additions to safety suites, the 2007 Nissan Maxima fares relatively well in terms of safety. The NHTSA rated the four-door sedan with a full five stars for front driver crash tests, with four stars awarded for the other four tests, including rollover evaluations.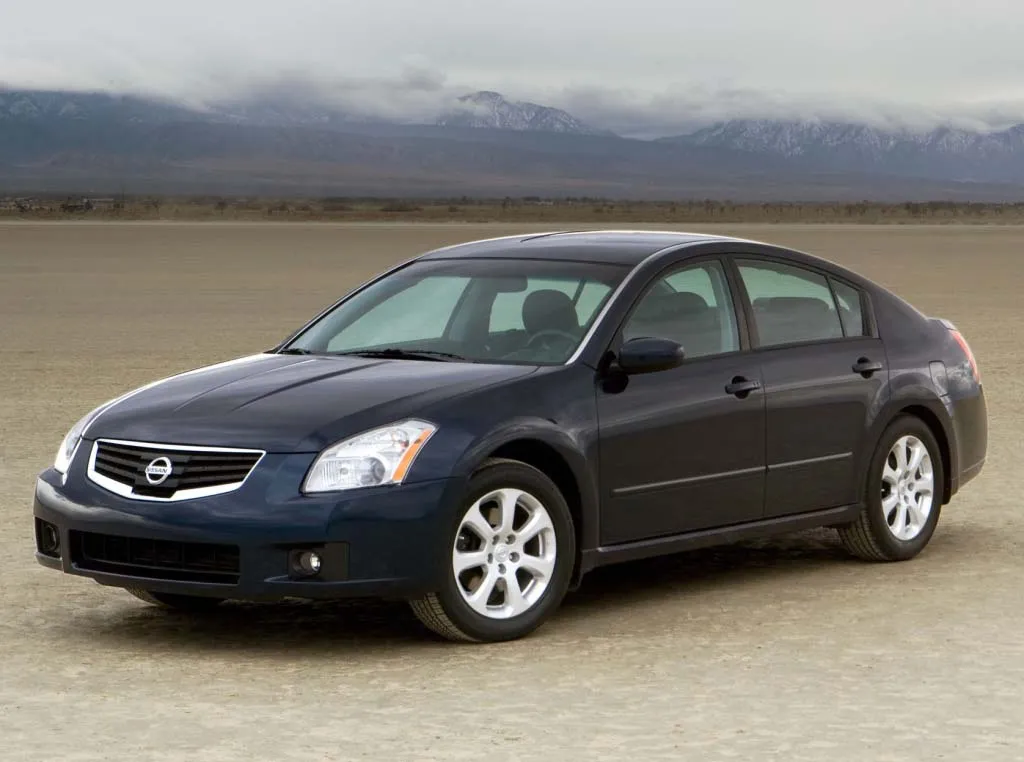 The IIHS doesn't offer a comprehensive review on the Maxima for 2007, with only three crash tests performed. The sedan scored top marks for one of these and only Marginal for the other two.  
Nissan Reliability And Problems
2007 Nissan Maxima problems are few and far between, and the NHTSA lists only one recall for the sedan relating to issues with the steering wheel lock not working correctly. Other than that, the Maxima scores highly from J.D. Power for reliability, with an 82 out of 100 points given by the authority.
Nissan Maxima Price And Value
Pricing at the time of its release was between $28,050 and $30,300 without options and miscellaneous fees, which is quite a bit more than many competitors were priced at, at the time. One of the main gripes in 2007 was that more competent rivals on the market asked for much less.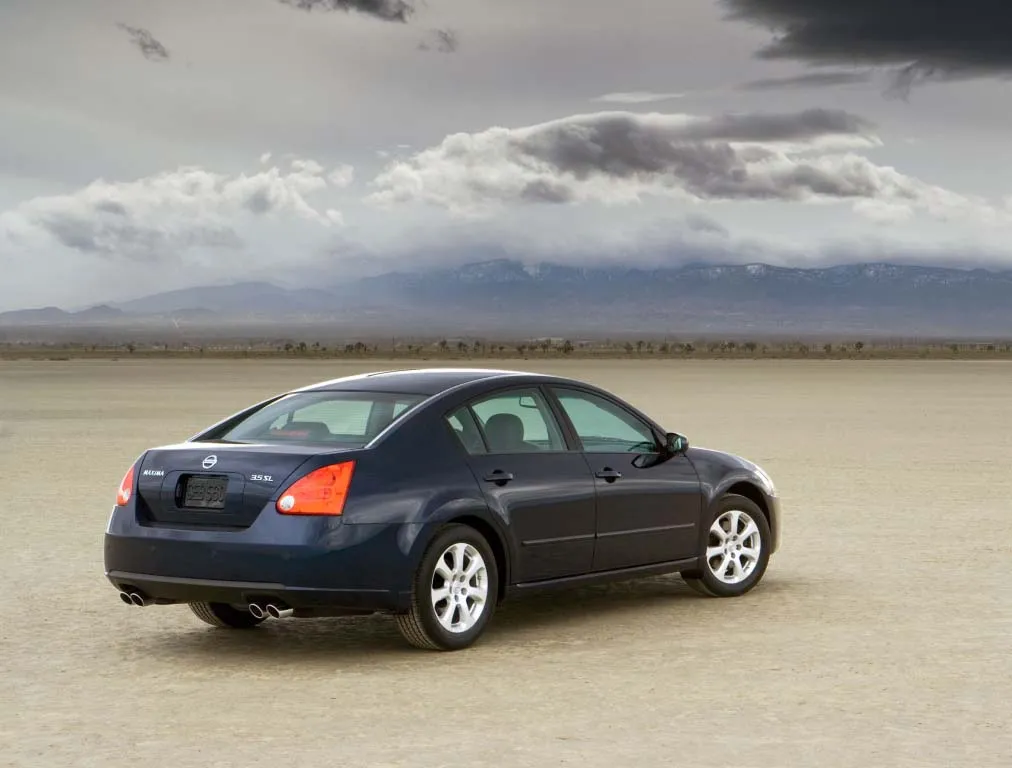 Still, the 2007 Nissan Maxima price as a used car is reasonable, and you should be able to pick up a well-maintained example for around $4.5k and upwards. These cars have held their value well and are worth a second look if you're browsing the used-car market.
Conclusion
Sedans that are spacious and well-appointed are hard to beat if you're looking for something to ferry around the family. The 2007 Nissan Maxima offers quite a bit of value, including a buzz and plush interior, two grades to choose from, and a potent V6 engine that can hustle you where you need to go if you push it.
Sure, the Maxima isn't the highest quality in terms of fit and finish in the cabin, but it's a quiet and pleasant place to be if you can look past the plastics and low-rent materials, here and there. As a used car, it's a brilliant option.