After an essential redesign two years prior in 2005 the 2007 Toyota Avalon hasn't had many major changes for this year model. It still remained the largest sedan that Toyota offered back in 2007 and still remains a reasonable proposition for the prices they're being sold for today. There's a lot to consider when buying any car, so we take you through everything you need to know to see if the Avalon is the right pick for you.
The 2007 Toyota Avalon is spacious, comfortable, well-equipped, and reasonably priced. It handles well and achieves good gas mileage figures. The overall look may appear a little too mature for some, and extended cargo space is limited, but the Avalon is an excellent buy for the price.
Shopping for a large sedan that can accommodate five without breaking the bank can be challenging. One size up from the Camry, the Toyota Avalon has a lot to offer, with consumers heaping praise on it for its spacious interior, high comfort levels, and well-specified cabin. But, what are some of the negatives to look out for?  
2007 Toyota Avalon Punching Above Its Weight
Toyota is a brand synonymous with value and reliability, so when it comes to kitting out the manufacturer's flagship sedan, Toyota went above and beyond. The 2007 Toyota Avalon punches well above its weight in the large sedan segment and has been compared to much more premium vehicles.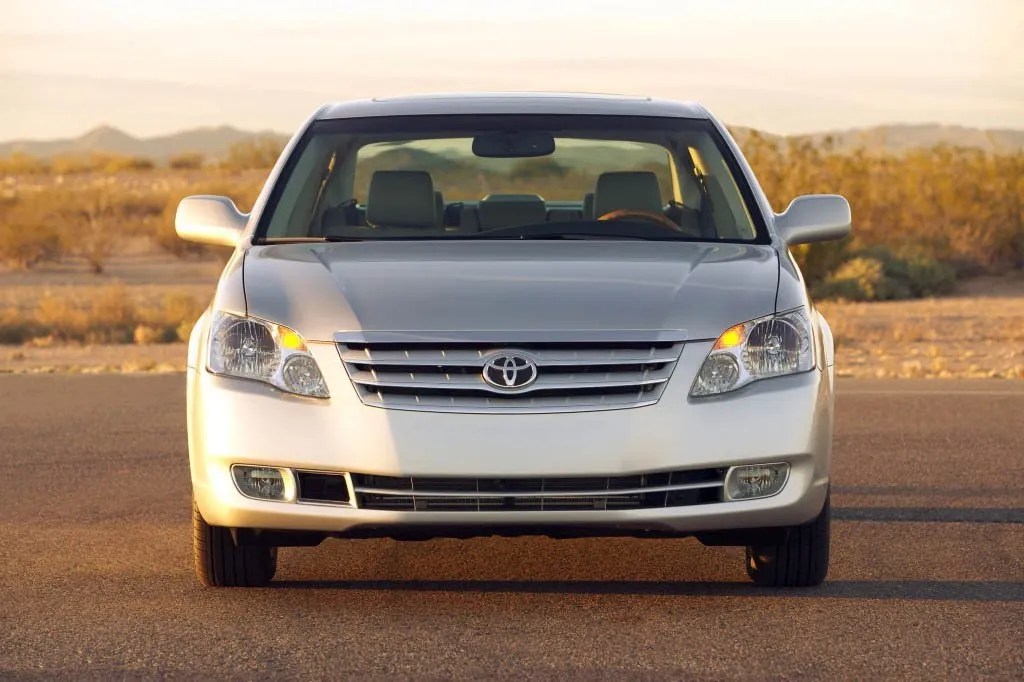 But it's not all positive, and there are some frustrations and niggles to consider if you're shopping for a big family hauler. While it seems the list of pros is much longer than the cons, there are issues ranging from the sedan's image as an older person's car to the inability of the rear seats to fold down. Let's unpack what it has to offer.    
2007 Toyota Avalon Size And Cargo Space
Seating five in relative comfort requires some larger dimensions, and the 2007 Toyota Avalon is competitive in this regard. Its total length is 197.2 inches, while width comes in at 72.8; it stands 58.5 inches tall. Al of this is stretched over a 111-inch wheelbase.
While this is sufficient for creating a roomy cabin for passengers, it's pretty average for the segment regarding cargo space. You'll find 14.4 cubic feet of space in the trunk for bags, groceries, or kids' sports kits. The problem isn't what's available, but more that you can't expand this.
However, the rear seats do not fold down to open more space on the base model, so if you need to open up the trunk to haul more oversized items, you'd be better off looking at an SUV or opting for one of the pricier trims.
2007 Toyota Avalon Interior And Passenger Space
Back in 2005, Toyota redesigned the sedan to maximize passenger space, which turned out brilliantly. With a flat floor, up to five passengers will be able to get comfortable inside the 2007 Toyota Avalon without any hassles. The rear seats also boast a reclining function, making the sedan feel all the plusher.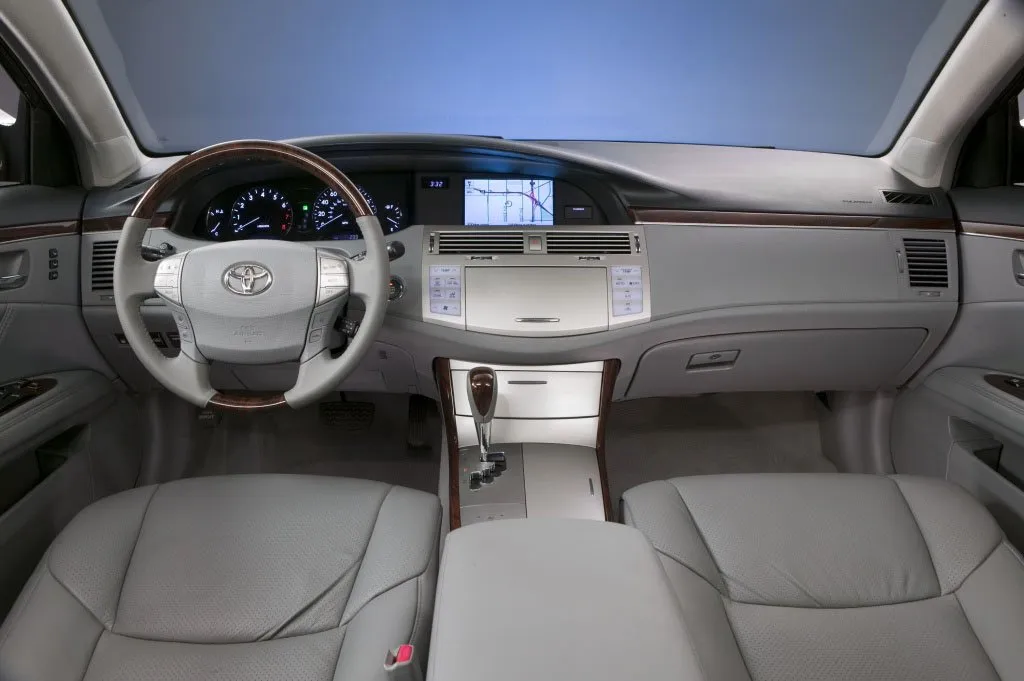 The seats are broad and comfortable for passengers up front, and there is ample head and legroom. And, thanks to the design, you can fit three abreast in the rear seat without worrying about cramped legs or lack of hip room.
Toyota Avalon's Cabin Look And Feel
There are four models in the lineup for 2007, with the first two aimed at feeling modern and plush. The Touring model is supposed to feel more sporty and is fitted with black leather on the seats and a three-spoke steering wheel to appeal to the younger crowd. Top-end models boast woodgrain interior trim to capitalize on the feeling of luxury.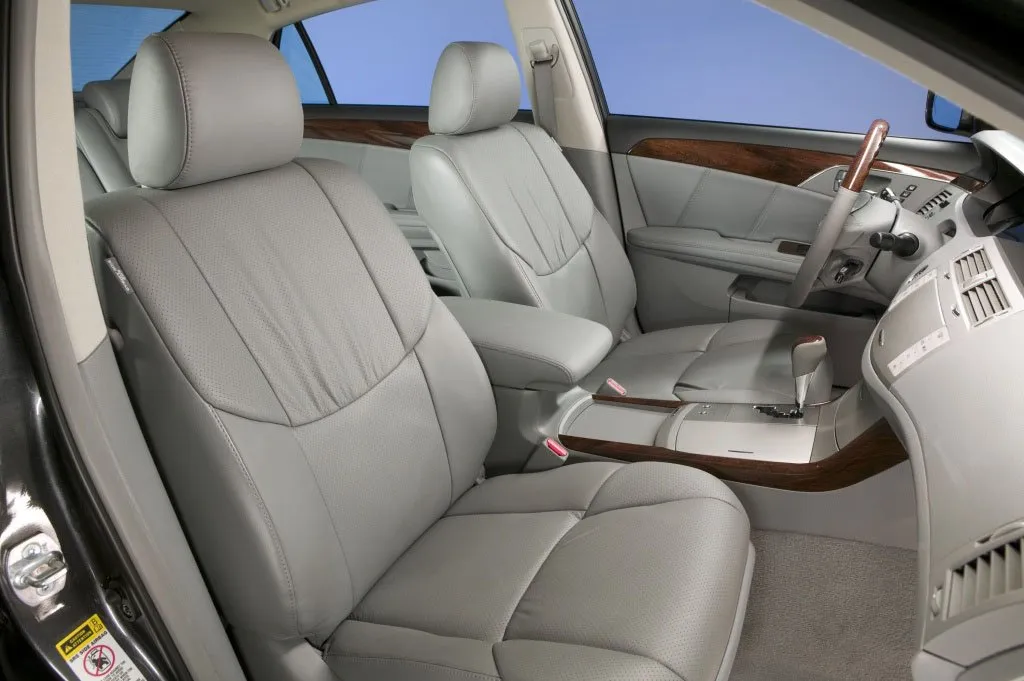 Base models have cloth upholstery, but leather in various colors becomes available as you move up through the range. A steering wheel wrapped in leather becomes standard as of the mid-range Touring, while the top-end 2007 Toyota Avalon Limited gets perforated leather-trimmed front seats with power adjustments.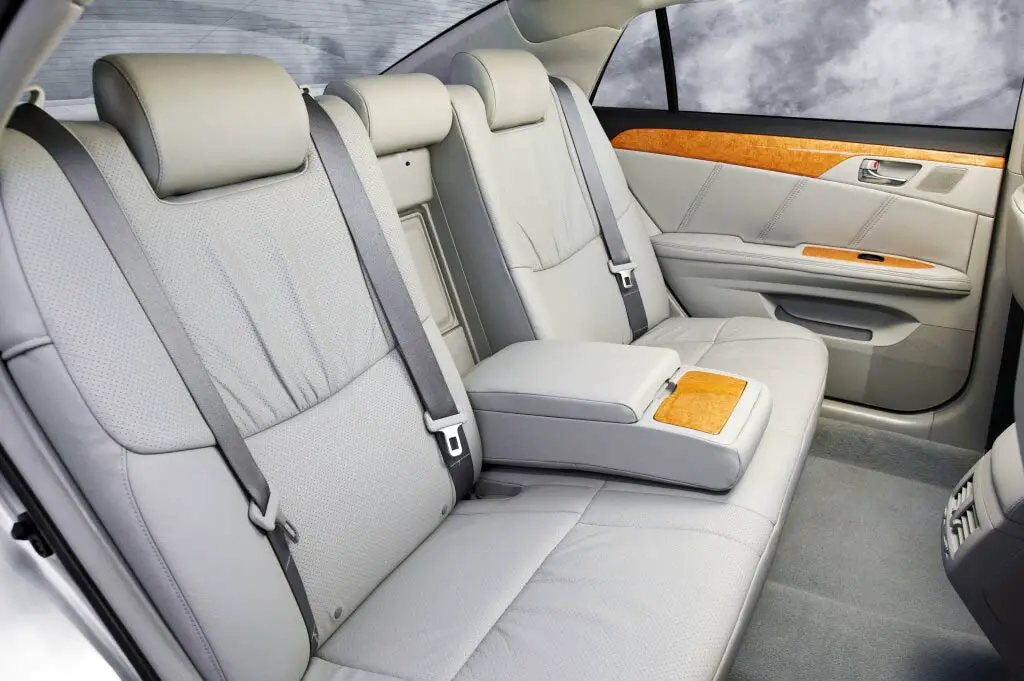 Overall cabin impression are of comfort and luxury, which many have noted feel like a much more high-end car than what the 2007 Toyota Avalon price tag implies.
Toyota Avalon Performance And Specs
All trims in the range are powered by a 3.5-liter V6 engine that makes 268 horsepower and 248 lb-ft of torque. It's mated to a standard five-speed automatic gearbox that allows for manual shifting, and front-wheel drive is the only available option.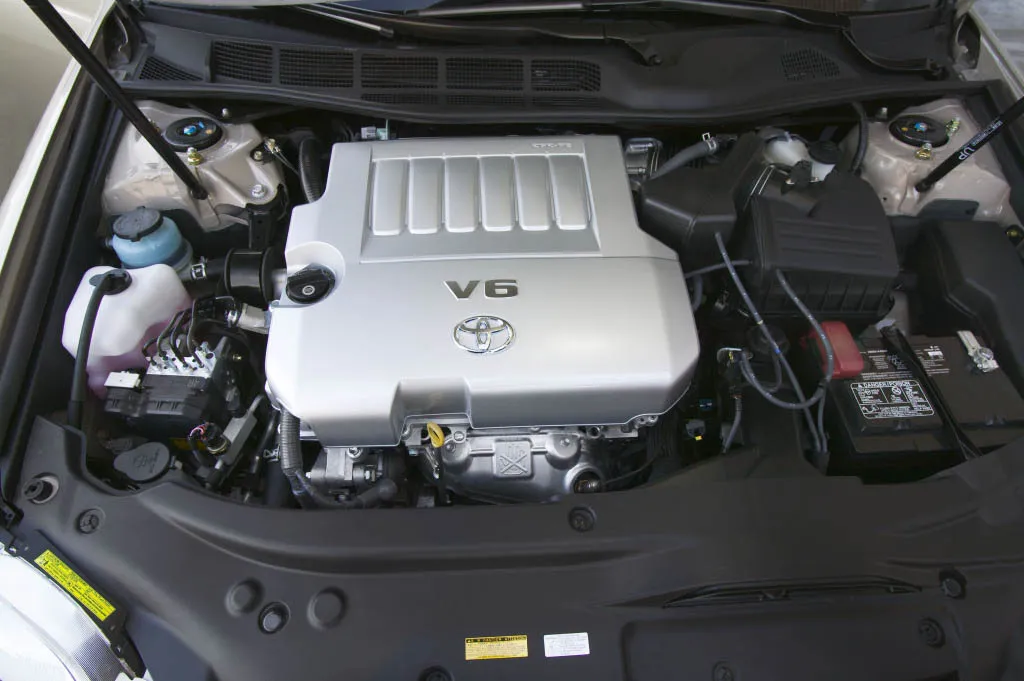 The 2007 Toyota Avalon specs for performance are excellent, with enough power on tap to make passing maneuvers a breeze and getting up to speed a no-fuss affair. And the 2007 Toyota Avalon 0-60 sprint time is relatively impressive too, noted at being below seven seconds or quicker.
The 2007 Avalon's Driving Feel
One step up from the Toyota Camry, the Avalon feels even smoother and more in line with Lexus-levels of comfort than its sibling. Still, there is some firmness to the ride that translates to the cabin when you hit mid-size bumps or road abrasions.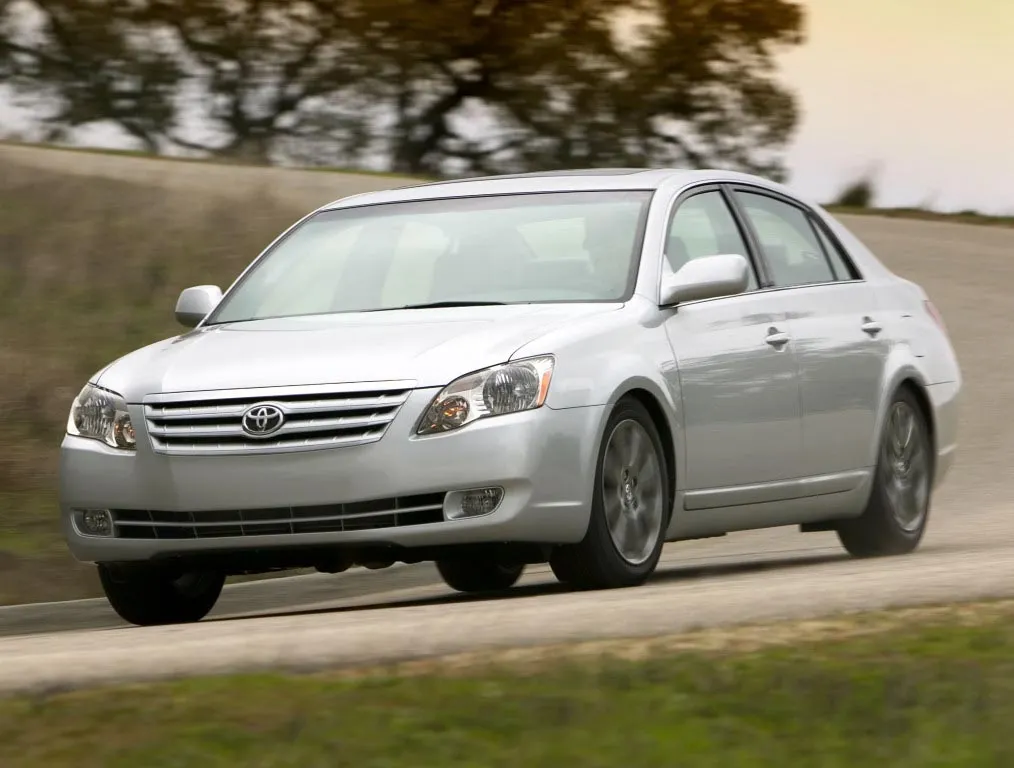 Despite acceleration being adequate, the hefty 3,500-odd-pound curb weight is tangible when pushing around corners or trying to get a sudden lurch forward. There's not much more to complain about, though, and the 2007 Toyota Avalon is still one of the best in the segment.
Gas Mileage Of The Toyota Avalon
According to the EPA, despite a large-displacement V6 under the hood, the Avalon managed relatively decent gas mileage figures of 20/28/23 mpg on the city/highway/combined cycles. And, with a large 18.5-gallon fuel tank, it should achieve a range of around 426 miles.
Features And Tech In The Toyota Avalon
With features spread across four trims, the 2007 Toyota Avalon caters to a broad range and both ends of the budget spectrum. All models have cruise control, manually-adjustable steering wheel with integrated audio and climate controls, power windows and door locks, dual-zone automatic climate control, and keyless entry.
Power front seats are added from the 2007 Toyota Avalon Touring trim, as are a manually reclining rear seat and an auto-dimming rearview mirror. Only the top trim gets heated and ventilated front seats as standard and a memory system for the driver's seat and outside mirrors.  
In terms of safety tech, the range gets the standard stability and traction control systems with brake assist. A tire pressure monitoring system is included across the lineup, and is a new addition for 2007.
Toyota Avalon Safety Scores
In crash test evaluations, the 2007 Toyota Avalon scores quite well. The NHTSA awarded the sedan full marks for the front driver, front passenger, side driver, and side passenger tests. Rollover tests scored four out of five.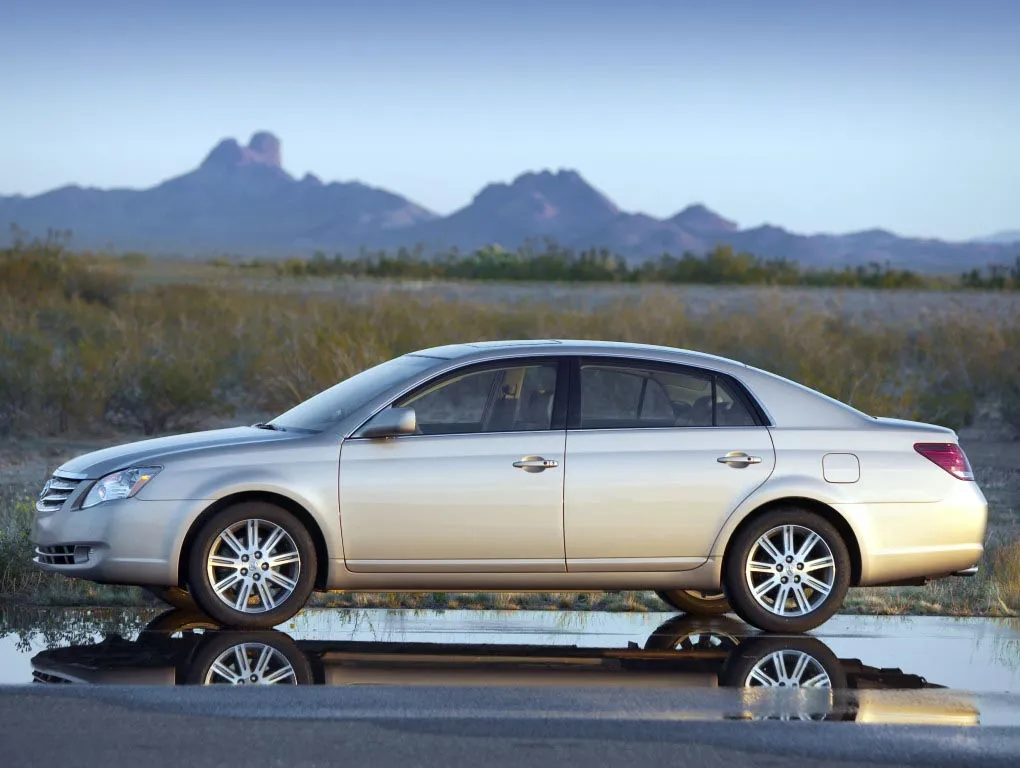 The IIHS' review of the Avalon was positive, too, with both the side crash tests and moderate overlap front tests scoring top marks. Head restraints and seats, however, scored the lowest possible score from the authority.
Toyota Reliability And Problems
2007 Toyota Avalon problems are well-documented, with six recalls issued for this year model. Issues noted by the NHTSA for recall include an issue with the seat heater's electrical wiring (which was responsible for two separate recalls) and the load-carrying capacity modification labels not meeting the standard requirements.
Two serious recalls are noted, one for an accelerator pedal that may stick or remain depressed and another for the accelerator pedal that may get trapped by the floor mat. Still, J.D. Power awards an overall rating of 86 out of 100 for the car, with 88 pertaining to quality and reliability.
Toyota Avalon Price And Value
In 2007, the MSRP for the Toyota Avalon was $26,875 for the base XL model and $29,125 for the Touring Edition. The 2007 Toyota Avalon XLS sedan went on sale for $31,325, while the top-end Limited had a sticker price of $34,065. At the time, the 2007 Toyota Avalon was one of the most high-value cars in the segment.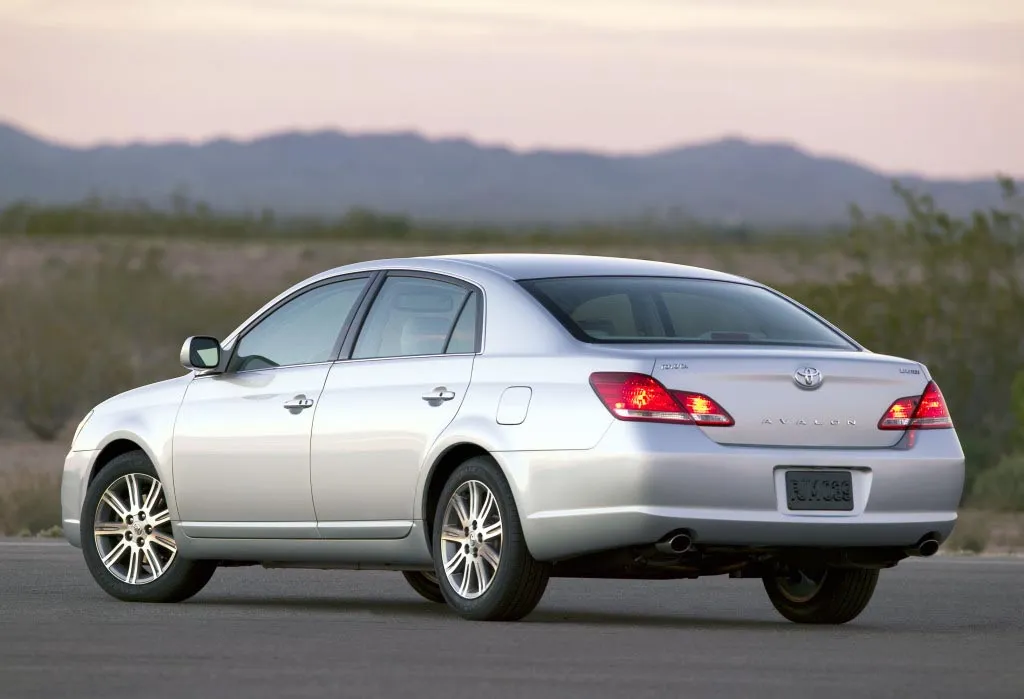 However, if you're looking for a used model, you can expect to pay anywhere from $6k to around $10k for a well-maintained model with all the bells and whistles.
Our Verdict on the 2007 Toyota Avalon
Back when the 2007 Toyota Avalon was released, it was considered one of the best value cars on the market, with many noting that the list of standard equipment on a car that cost less than $40k was beyond generous. And while expectations of standard features have changed a lot in the years since then, it remains an excellent overall package for what it was set to be.
With loads of space, high levels of comfort, and various trims to choose from, the 2007 Toyota Avalon makes for a good buy if you're looking for a family sedan. Sure, it does tend to look a little on the mature side, and you'll have to ensure all the recalls were addressed on a used model, but you'll not be sorry if this is the car you purchase.