On those rare occasions where you might be lucky enough to see a Maserati on the road, you will probably hear it before you see it. The tone of the Maserati engine note is quite unique and won't be confused with another. The irresistible growl, pop and bang of the high performance engine is only matched by the style of the bodywork. Its lines are both elegant, fluid and sensual and distinguishes it from others in its field. As it speeds past you, you might catch a glimpse of the tridents that adorn its front grille and C-pillar.
In this day and age, the auto maker Maserati is out performed by many of its nearest rivals. If you want an "ultimate" car, then look no further than Mercedes-Benz or BMW. Both of these Teutonic autobahn brands will offer you more power, speed, technology and luxury than Maserati, and prices begin at a lower number too.
So why is Maserati held in such high regard and spoken of in, almost, hushed tones? What makes the Italian auto maker Maserati, so special is a combination of its long heritage, driving experience and style. Its fiercely individual style stands Maserati apart from all others. While both the Germanic car makers can deliver similar levels of excellence, they have lost their individuality and have amalgamated and morphed into one generic look (this includes others in this bracket too).
So, let's take a look back at the lineage of Maserati and see how this reputation was forged. How a band of brothers, with a passion for racing, would begin a motor company that would stand the test of time and become idolized the world over – at least, for the connoisseurs of automobile history.
A Family Affair
Five brothers from a large Italian family, living in Bologna, would follow in their father's love of engineering. While Rodolfo worked in the rail yards, Alfieri, Bindo, Carlo, Ernesto & Ettore founded their own motor car parts company, in 1914. They would begin building automobiles early on but not under their own name, but for the established carriage making company, Diatto, founded in 1835.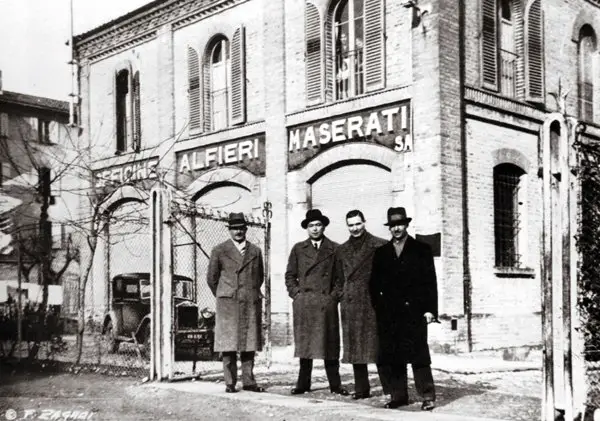 The Maserati boys would make two liter Grand Prix cars for them until they suspended their own production, in 1926. So the brothers brought their racing creations inhouse and under their own name. The auto maker Maserati was truly born.
To The Race Track
In their first year, of motor racing with a trident on the front, they would win their first race; the Italian endurance race, in Sicily, Targa Florio. The Tipo 26 was driven by Alfieri Maserati and he would do all of the driving until his untimely death, in 1932. Three of the brothers (Bindo, Ernesto & Ettore) would continue with the engineering and construction.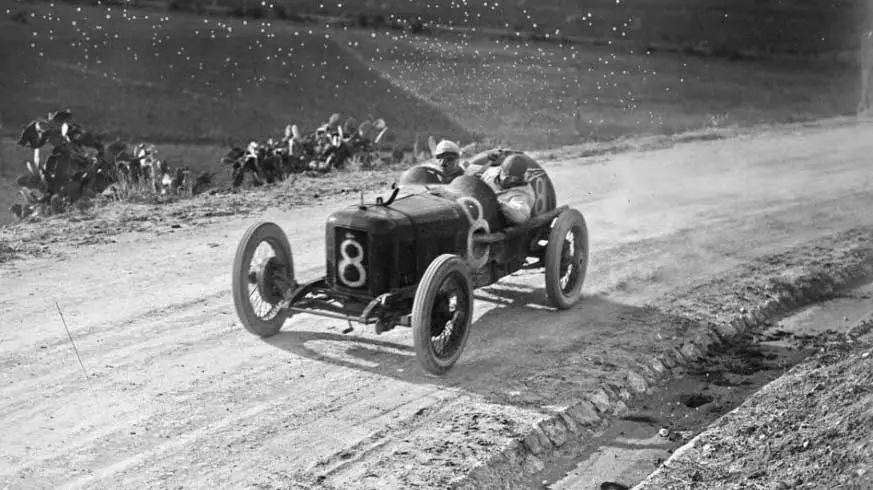 In 1929, a Maserati V4 would break the land speed record. With the Italian Grand Prix driver, Borzacchini, behind the wheel he drove for 6.2 miles at a speed of 152.0 mph. This record would stand for eight years. Borzacchini would continue his partnership with Maserati as he would win the 1930 Tripoli Grand Prix.
Though, in 1937, the brothers sold their shares to a family in Modena, they continued to work with the company for another ten years. During this time, under the Orsi Family's control, racing success continued with their biggest achievement being back-to-back wins at the Indy 500 (39/40) with Wilbur Shaw at the wheel. The auto maker Maserati, are still the only Italian manufacturer to taste success at the Brickyard.
Racing Trident
After their ten year contract had expired, in 1947, the three brothers would leave Maserati and formed another motor company, OSCA, although it would only survive for 20 years.
The auto maker Maserati, strengthened their technical team with some experienced engineers. Alberto Massimino, who had gained plenty of knowledge at FIAT, Alpha Romeo & Ferrari would head the department and oversee the design of all racing cars. He would be joined by Giulio Alfieri, Vittorio Bellentani & Gioacchino Colombo.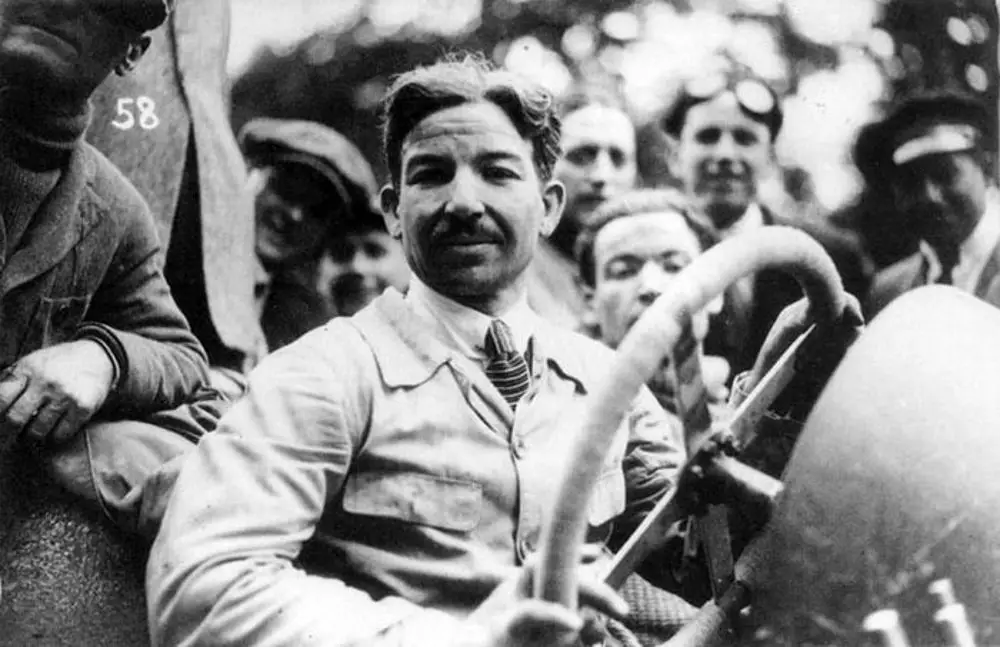 Over the next decade, Maserati would dominate the world of racing which was bolstered by one of the all-time best racing drivers. The Argentinian, Juan-Manuel Fangio saw many victories with his most famous being a F1 World Championship, in 1957. This would be Maserati's second championship while Fangio went on to win five in all.
But tragedy, at an Italian race track, would have major repercussions for the Trident and take them on a different path.
Look to the Road
During the 1957 Mille Miglia, at Guidizzolo, a Ferrari blew a tire, at 160 mph, and ploughed into the spectators. Both occupants of the racing car and 10 spectators, including five children, were killed. Enzo Ferrari would be charged with manslaughter over the event (but later dismissed, in 1961).
This left the auto maker Maserati, with no further appetite to continue as a racing team, although they would still build racing cars for other teams in the future.
Now, Maserati, would turn their full attention to the road and focus on building road cars instead as their mainstay. But this was not a completely new undertaking for the Modena carmaker, as they had already been making a select few examples of road legal vehicles since 1947.
A is for Alfieri
A design for a road car was first produced in 1941 but, for the second time, war would put a hiatus to their production plans. It would not be until 1947 that their first vehicle for the highway was unveiled, at the Geneva Motor Show.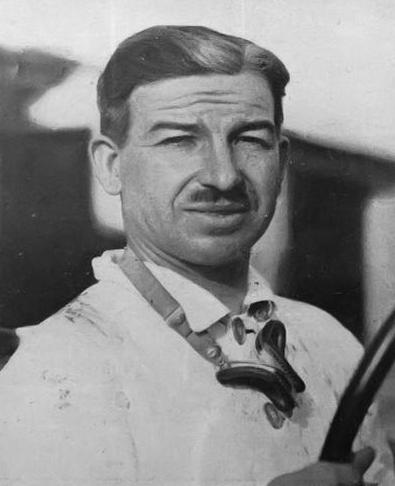 The A6 1500 (1500 Gran Turismo), powered by the pre-war Maserati 6CM engine that produced 65 bhp. In the three years they were produced, the six cylinder engine increased the amount of Weber carburetors it had from one to three which pushed the top speed from 91 to 96 mph.
Though designed by Pininfarina, the coachbuilding duties would be shared by them along with seven other Italian design/coachbuilders. This enabled different designs to be made with coupe, fastback and convertible options. This was the level of diversity and expertise that was available in Italy during the 1940's. During the three year spell, 61 models would be made.
By 1950, the auto maker Maserati, increased the engine size to a two liter and continued the line with the A6G 2000. The 2000 Gran Turismo had more power (90-100 bhp) and a higher top speed (99-112 mph) would only remain in production for a year and just 16 were built in coupe, fastback and convertible varieties between multiple coachbuilders.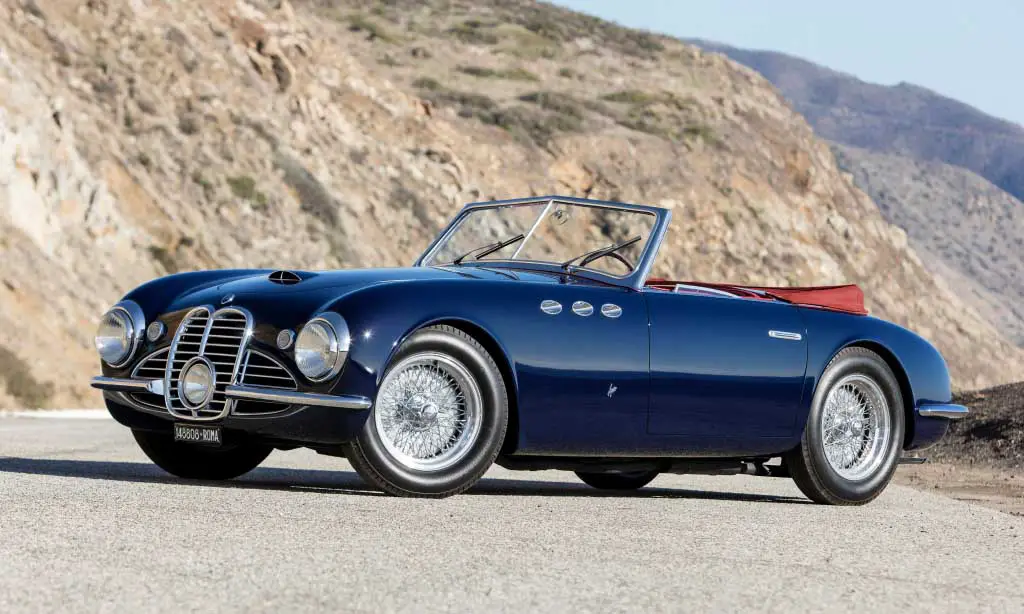 For the next couple of years, the auto maker Maserati, used their A6 model to get back into racing. With engine output climbing to 160-190 bhp, these cars would compete in race tracks around the world and see a victory at the 1953 Italian Grand Prix with Fangio at the wheel.
In 1954, they would use this engineering knowledge to upgrade their grand tourer. The A6G/54 would benefit from what they learnt on the race track as its 2.0 liter engine produced 150 bhp (though rising to 160 bhp after dual ignition was introduced in 1956) and achieving a top speed of 121 – 130 mph. The production would run for three years until 1956 with the completion of 60 vehicles during that time. Multiple coachbuilders would again provide variety in its design.
During this nine year run of the A6, the auto maker Maserati, set their stall out as to how they would continue. Creating wonderfully stylish and captivating looking cars, courtesy of the premier designer, Pininfarina, and ensuring the engine was powerful enough and handing was as good as a race car. The A6G/54 was considered to have the best handling in the world at that time and it retailed at an exceptionally high price of US$10,000. Considering brand new Cadillacs were less than half this price and the A6 was redlining at 7,000 rpm while the Caddy was only up to 4,800 rpm.
Next Gen GT
1957 would be a watershed moment for the auto maker Maserati, as their groundbreaking new grand tourer would be unveiled in Geneva. The Maserati 3500GT was powered with a 12 valve straight 3.5 liter engine that produced 217 bhp (though fuel injection increased this to 230 bhp) and reached top speeds of 130 mph.
Another beautifully designed 2+2 grand tourer would capture the imagination of the motoring world as orders flooded into the Modena factory. While the A6 saw production numbers of 137 vehicles, the 3500GT had over 2,200 models completed during its seven year span.
This put Maserati on the world map of luxury high performance motor cars and put the bespoke car maker into the spotlight.
New Decade, New Models
The 1960's would see three distinct models developed that would keep the auto maker Maserati, active through this decade. One would be a direct successor to the 3500GT, another was a four-door luxury sedan and the last would be a classic grand tourer.
The 3.5 liter Sebring was earmarked for the American market and continued where the 3500GT left off. The engine gave out 232 bhp (though later models pushed this to 261 bhp) and making a top speed of 137 mph. Another classically designed automobile combined with great performance.
1963 would see the beginning of a classic line of sedans. The first Quattroporte was unveiled at the Turin Motor Show and was a much more powerful vehicle than what they had made before. During its six year run, it had a 4.1L and 4.7L V8 engine that produced 260-286 bhp and a top speed of 143 – 158 mph. For its time, this was an incredibly powerful sedan and the basis for how all luxury sedans would be designed and produced in the future.
The decade would end with another introduction of a classic name – Ghibli. The first iteration of this line was a grand tourer that broke the design mold for decades to come. Wonderfully modern and becoming a timeless classic, this 2+2 coupe had two huge V8 engines of either 4.7L or 4.9L. Powertrain produced 306 – 330 bhp and a top speed between 155 – 174 mph. In its six years, almost 1,300 models would be made.
Best of Times
During this time, the late 1960's, the auto maker Maserati, were going through major changes. After struggling financially, the Italian car maker was bought out by the big French motor company, Citroen. This gave Maserati a much bigger and secure platform to operate from. Strong financial backing as well as a plethora of new technology courtesy of the French car maker.
During these early years they were able to design and produce three further exceptional grand touring sports cars – the Bora, the Merak and the Khamsin. Again, these models would typify what the auto maker Maserati, stood for – unique and stylish looks alongside exceptional driving experience.
The Bora, fitted with a 4.9L V8 gave out 320 bhp and a top speed of 177 mph. The Merak was a smaller 3.0L V6 engine that made 187 bhp and a top speed of 149 mph. The Khamsin was a bigger 4.9l V8 engine put out 320 bhp and a top speed of 170 mph.
All three GTs were similar in size and shape and had classic 70's wedge shaped looks. These exotic models kept the auto maker Maserati, in the hearts and minds of car lovers.
While this was the positive, outside forces would push this old Italian car maker to the edge of extinction.
Worst of Times
The Middle East Oil Crisis, in 1973, made all large engine automobiles redundant and car makers dependent on them suffered badly. Citroen, the owner of the auto maker Maserati, were smack in the middle of this. They were already financially stretched in their operations before this happened and this pushed them over the edge.
In 1974, Citroen declared bankruptcy and were snapped up by the rival French company, Peugeot. Looking at the balance books of Maserati, they came to a swift conclusion and, in 1975, it was announced that Maserati were put into liquidation.
Seen as a national travesty, the Italian government intervened to try and save the Trident. Their savior came in the shape of another Argentinian, not Fangio this time, but Alejandro de Tomaso. This entrepreneur already had his own Italian motor company of the same name (although they were not doing well, either) and he took over in August 1975.
For the next 17 years, this would be Maserati's darkest period. A combination of a lack of funds and some bizarre business decisions would see this famous and iconic producer of classic automobiles make their worst cars yet.
The first abomination was the Quattroporte II that was designed and constructed but never went into production. Constructed out of Citroen parts, for the most part, its body design was incredibly poor and using a small engine that could barely move this large sedan, Just 12 models came out before it was killed off.
De Tomaso would be responsible for creating three models during those years – Quattroporte III, the Biturbo and the Ghibli II (which was the Biturbo under another name).
On a positive note, the engine output and driving performance were very good but the design of these automobiles was a sad addition to the proud lineage of Maserati. The Biturbo was given the dubious title of 'Worst Car of 1984' by Time magazine and, it is widely thought that this was the reason the auto maker Maserati, pulled out of the North American market. It would not be until the early 1990's before their luck would change.
Light at the End of the Tunnel
In 1993, as De Tomaso were facing their own bankruptcy, the auto maker Maserati, were sold to FIAT. It would be from this time that the company's fortunes began to turn for the better.
Their first car would be a quick turnout of the last of the poor stock from De Tomaso. A Quattroporte IV was released, in 1994, though this was another rendition of the Biturbo model.
But, in 1997, the auto maker Maserati, saw their fortunes soar as 50% of the company was "sold" to Ferrari. It is from this point on that the Maserati that we know and love today started. This is the founding of Maserati 2.0.
Glory Years
The first real Ferrari/Maserati creation was the Maserati 4200GT which was a return to form both in performance and style. This was so well regarded that they felt confident enough to return to America and begin selling their cars again.
Their next example was their most daring Maserati to date – the Maserati MC12. Taking the Trident into supercar territory, fitted with many Ferrari components, ensured that the auto maker Maserati, were thrust to the front of the stage.
Ferrari's plans were to use Maserati as their own luxury arm of Ferrari. This would allow the Modena carmaker to produce some highly desirable automobiles again.
This would see the release of the GranTurismo, the Quattroporte V & VI and the Ghibli III. The grand tourer and four-door mid-size and luxury sedans pushed production through the roof and helped the company finally turn a profit. They were exalted for their excellent driving performance and their distinctive style; style that was once again coming from Pininfarina.
Keeping pace with modern driving tastes, the auto maker Maserati, would unveil their own SUV, the Levante, and they heralded it as the "Maserati of SUVs". It quickly became one of their bestselling models and a high performance edition of it would be one of the fastest SUVs on the road.
Projects on the horizon include a replacement grand tourer for the GranTurismo and a new supercar, the MC20. The future is bright for Maserati as they look to the future with optimism and excitement.
So, when you spot the Maserati racing past you, with its familiar engine growl, you no longer need to wonder what all the fuss is about. You now know the long history the Trident hides behind its logo.