Maserati 150GT – Truly One of a Kind
The joy of looking back through motoring history, is to come across lost gems and to bring them back into the spotlight. Over the decades there have been many of these which deserve a second look. Here, we turn our attention to a lost gem that is truly one of a kind, the Maserati 150GT.
A spritely two seater roadster that had been, literally, cobbled together from other Maserati models and given a completely unique body. A zippy grand tourer that never went into production. While the lone model would sit inside the Modena factory for years, unused and practically forgotten. In the 21st Century, it would see the light of day, go under some extensive renovation and be sold at auction for an exceptional price.
Let's take a look at the details of this wonderful car and see why this really was a 'lost gem'.
Necessity Breeds Invention
The year was 1957 and Maserati were looking for a change and an upgrade. For the previous decade, the Modena carmaker had been producing the A6 line of sport and road cars. This vehicle, named after Alfieri Maserati and the number of cylinders in the "straight-six" engine, was produced in a variety of iterations – grand tourer, sports car and single seater.
So, for the Maserati 150GT, the Trident were looking to create a sports / road car that could be sold in large numbers to customers with a deeper pocket. Also, to make it more appealing for that market, it would be constructed as a convertible.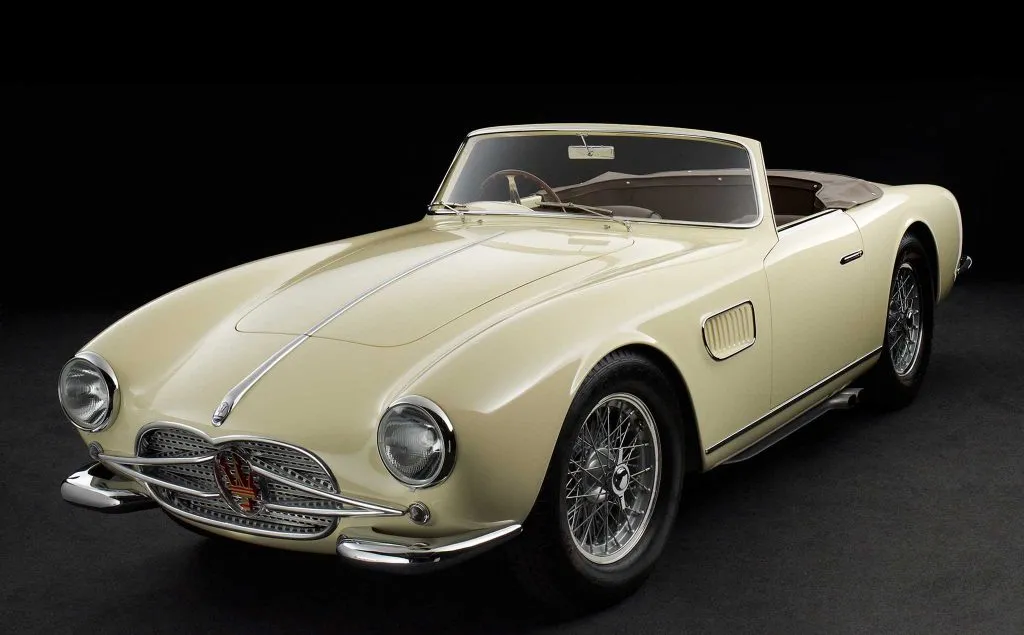 This was a time when Maserati were not financially well off. This was years before they had a big company supporting their endeavors. They were still not much different to how they were 30 years before, a family run business that hand built a few cars a year.
So, when looking to create something new, they had to look around the factory to see what they could reuse and modify. Beg, borrow or steal any engineering pieces they could find. But, when you are making such great bespoke sports cars, you know you will still be able to make something pretty good out of it.
Less is More
For the engine, Maserati went for something smaller in size to the A6. Borrowing the engine from the 150S race car, they installed a 1.5 liter four cylinder "inline four" engine; though it was detuned to tame its racey nature. With overhead camshafts, and two double-barrel Weber carburetors that fed the fuel in.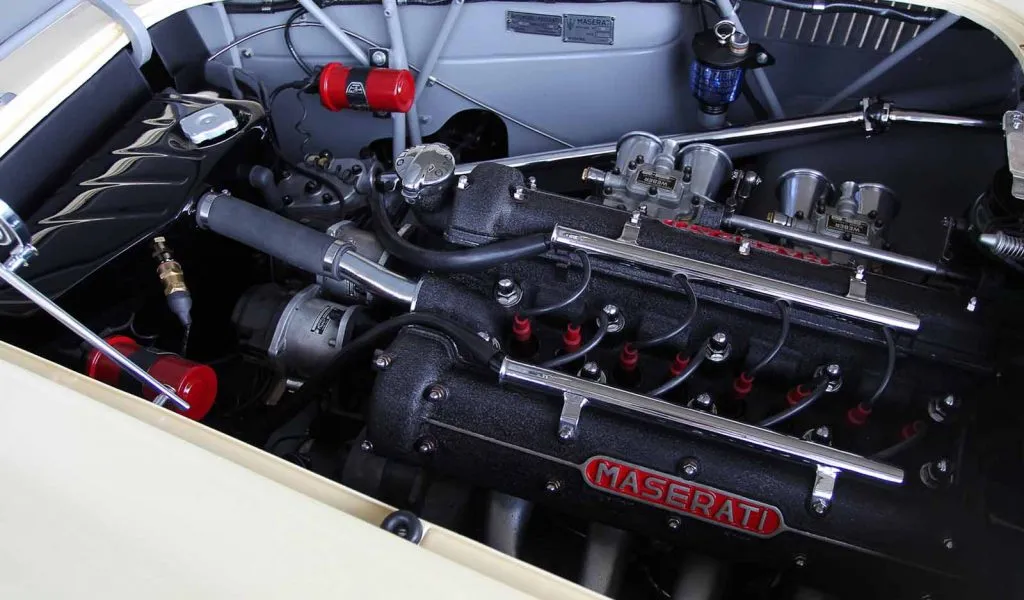 The Maserati 150GT Spyder would produce 128 bhp at 6,800 rpm. However, as this was just a prototype, there would be no records for its speed.
To finish off the drivetrain, a four-speed manual transmission was installed that included synchromesh. After all, you don't want to be doing a "double clutch" in a sports car.
Three Times a Charm
The chassis that was used on the 1957 Maserati 150 GT Spyder had already seen a lot of activity. It had originally been fitted to a A6GCS and had raced in the 21st Mille Miglia. in 1954. Later on, it was used to develop a prototype for the 300S as an improved tubular frame from their 150S and 200S.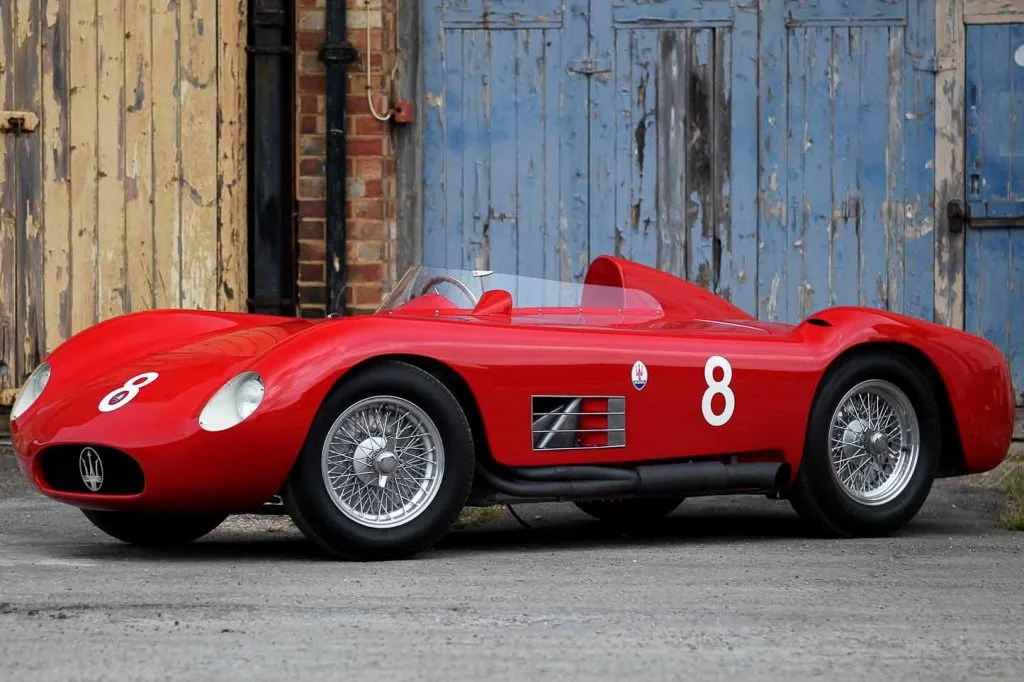 Finally, this chassis would find a permanent home as the basis for this Maserati 150GT. But further modifications and cobbling together was required. Revisions had to be made to get the 150S engine to fit, the gearbox casing came from a A6G and a 200S donated its prop shaft.
Suspend Belief
The suspension would follow a similar path of utilizing whatever was close at hand. A lot of the front suspension was straight from the A6GCS race car specs: independent suspension with coil springs and Houdaille hydraulic shock absorbers. A live axle type with semi-elliptical leaf springs would make up the rear suspension.
The hydraulic drum brakes came from two different Maserati racing cars. The front was from a 250F and the rear from a A6GCS. While the steering mechanism was sourced from a 250F and a A6G.
Victor Frankenstein would have been proud of producing such a monster. But when all your spare parts are coming from excellent racing cars you can't really go wrong.
Fantuzzi Doozy
The design for this Maserati 150GT Spyder would be given to Medardo Fantuzzi of the design house, Carrozzeria Fantuzzi. Snr Fantuzzi had already designed a lot of Maserati cars for grand prix racing and road use. He had worked in conjunction with other design houses who had worked for the Trident. So, it would not be much of a surprise that his design would be inspired by both Pietro Frua and Zagato.
At just 159 inches long, the small grand tourer was simple but incredibly elegant with subtle Italian flair. Befitting its era, chrome would dominate its exterior look. The front facia was awash with it as a large chrome grille was adorned with a red painted trident that sat in the middle of a circular rim that was affixed to dual chrome bars spreading out to the headlights. The nose was slightly dropped and similar to their previous racing models. Delicate tail lights in a vertical elliptical configuration and wire spoke wheel rims completed the outside look.
 The interior is likewise a lesson is simplistic elegance. A slim wooden, three spoke steering wheel (right hand drive as it wore its racing pedigree proudly) is located in front the metal dashboard. A limited selection of analogue dials are on offer that include the large speedometer and tachometer plus a couple for water, oil, fuel and not forgetting their distinctive clock. Leather seats complete the look.
Missed Opportunity
There are videos, on YouTube, showing this sports car being driven around tight country lanes. From the wonderful engine note to the darty way it hogs the road, it is a great example of something to come out of the Maserati factory. This would have made a great addition to the Trident lineup and definitely become part of their legacy, but it was not to be.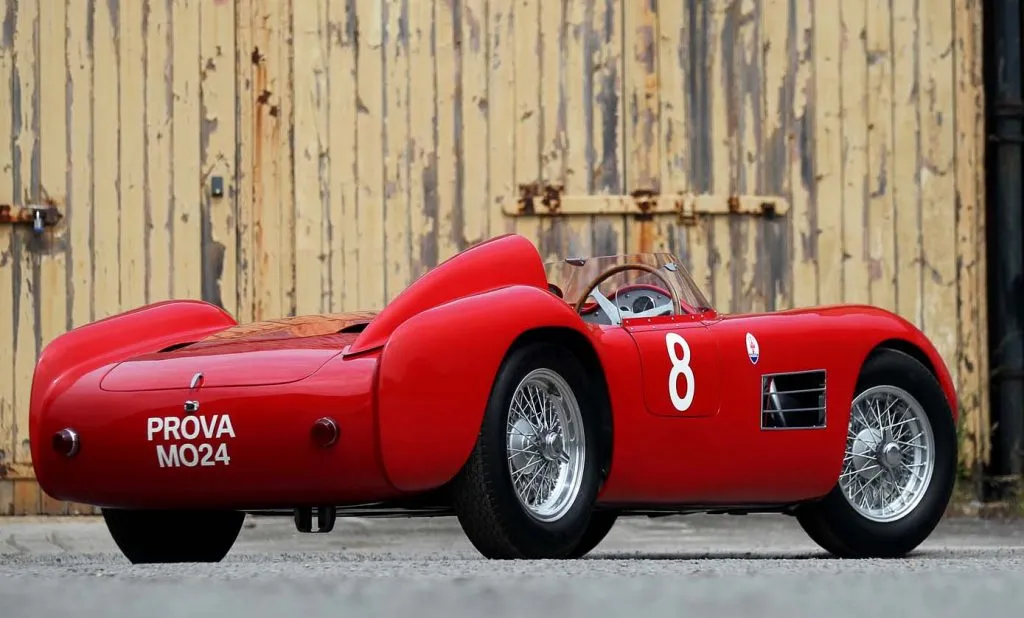 Maserati realized, to make this grand tourer would be too complex and expensive; it would not bring any profit to the company. This lovely car would be ditched and they would move on to developing another project – the Maserati 3500GT.
So, the Maserati 150GT was left in the back of the Modena factory and forgotten for many years. They tried getting rid of it by selling it to their British Maserati agent. Then, in 1966, they tried to offer it to a motor magazine for GBP 1,400. In 1993, it was traded to a German collector in part exchange for their Aston Martin DB4.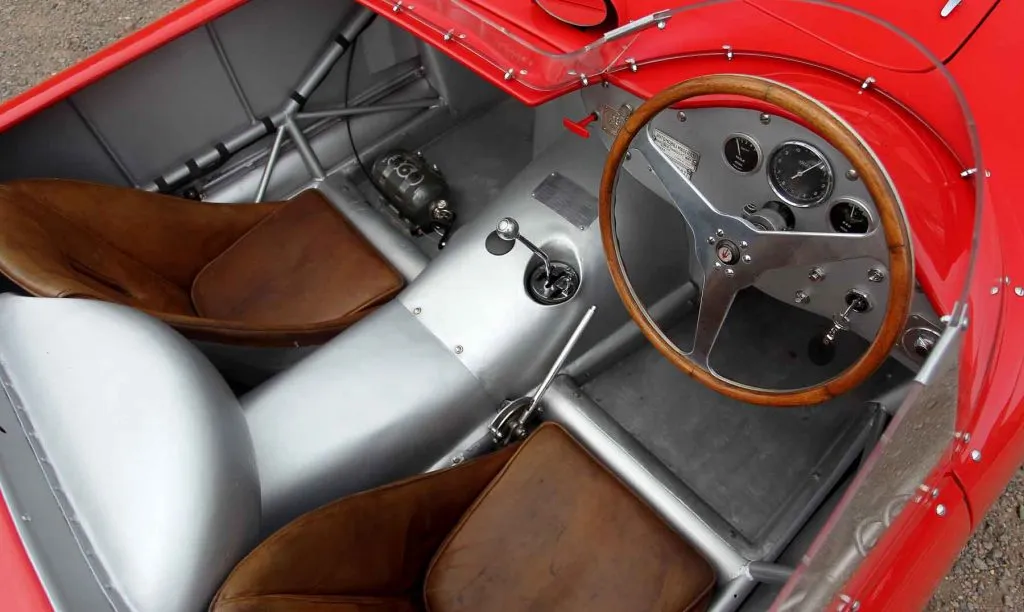 In 2006, the 1957 Maserati 150 GT Spyder underwent extensive restoration. This included enlarging the engine to a 2.0 liter four cylinder engine that produced 187 bhp. It went under the auctioneer's hammer and was sold for a cool US$3,000,000.
This lost gem had finally found its true value and will go down in motoring history as a great GT racer.