If you're in the market for a used SUV, the discontinued Mazda Tribute is definitely worth considering. Despite being taken off the market a few years ago, this vehicle still has a lot to offer drivers. So if you're curious about what made the Tribute so popular, or just want to know more about its specs and features, keep reading! We'll go over everything you need to know about the Mazda Tribute in this comprehensive guide.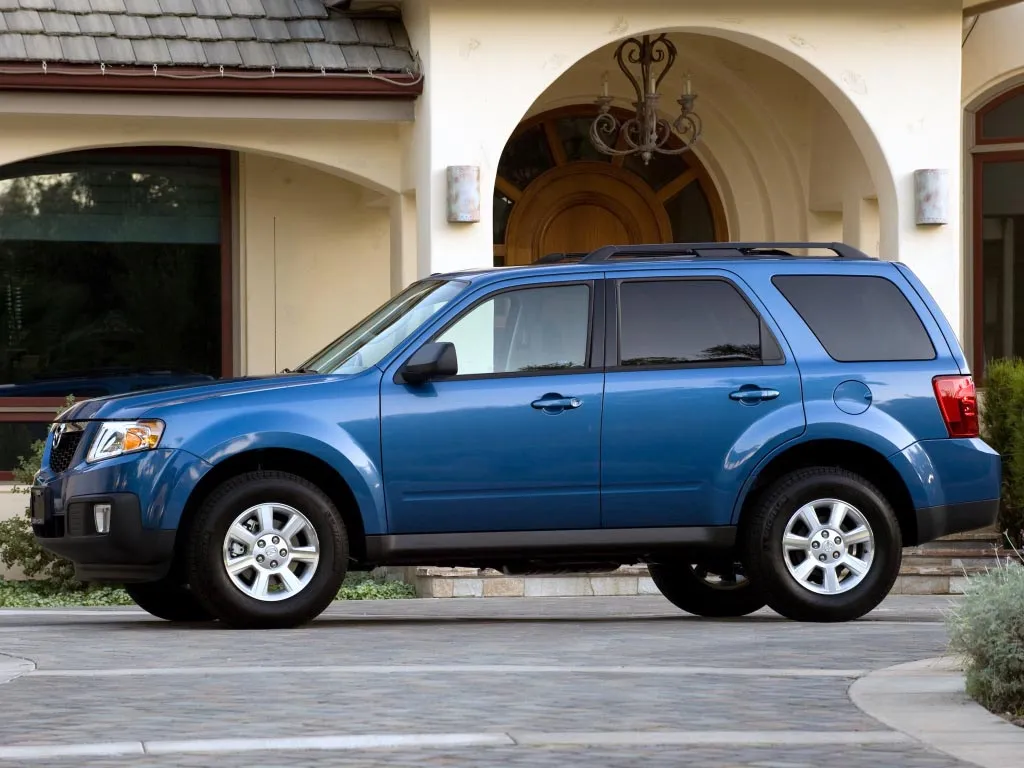 The Mazda tribute was the company's first attempt at producing an SUV, and along with Ford, who based the Escape on the same platform, designed a car that broke new ground for the companies. The Mazda Tribute stayed in production until 2011, after which the Mazda CX7 replaced it.
The company's first compact SUV was the Mazda Tribute. Motor manufacturers were still feeling their way with the new market segment, and while it has solid underpinnings, the company never offered a high-quality interior trim.
The History Of The Mazda Tribute
The Mazda Tribute was a joint venture product between Mazda and Ford. The Tribute was based on the Mazda 626 front-wheel-drive platform and was designed as a compact SUV.
Ford named its version of the Escape. Both companies offered 4-wheel drive as an option powered by a 2.0 L I4 Zeta engine with a manual transmission or a 3.0 L Duratec coupled to an automatic gearbox.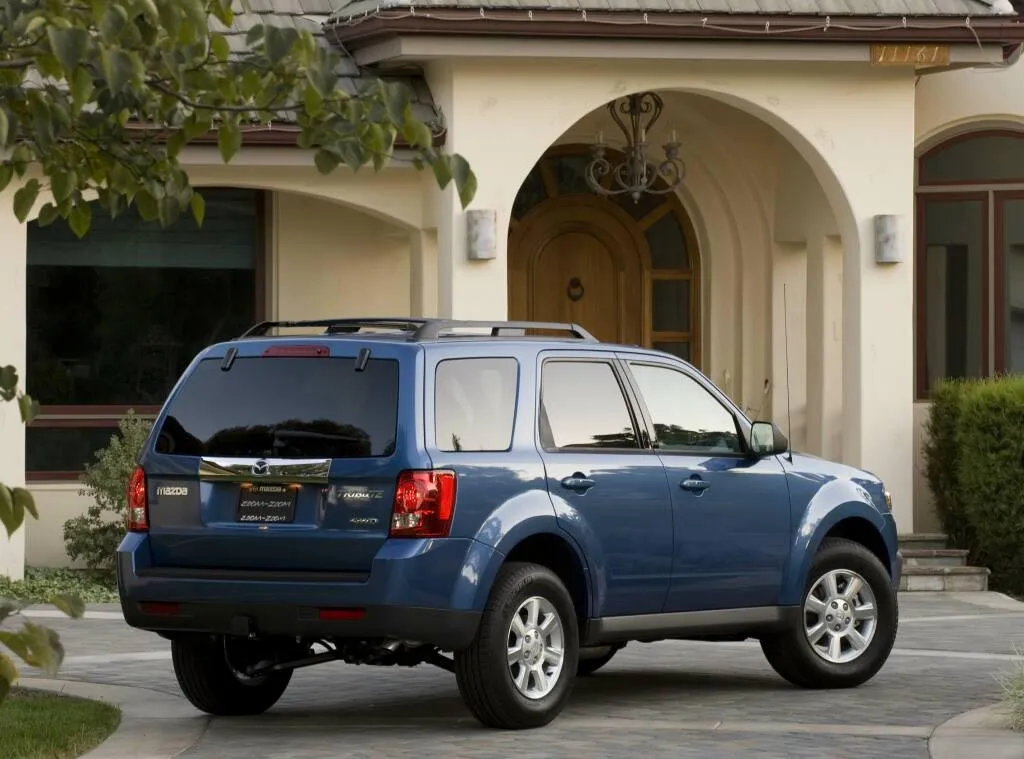 It was launched in Los Angeles in 2000 and stayed in production for eleven years.
The Mazda Tribute was closely aligned with the Mazda 3 and Mazda CX7 and was built with a firmer and sportier ride than the Ford product.
Mazda eventually replaced the Tribute with the Mazda CX5.
The first-generation Mazda Tribute was launched in 2000 and given a facelift in 2004 and 2006.
The second-generation Mazda Tribute was launched in 2007 and finally discontinued in 2011.
What Is The Mazda Tribute?
The Mazda Tribute is one of the forerunners of the modern SUV (Specialty Utility Vehicle), with a general-purpose body being built on the car-like underpinnings of the Mazda 6.
In silhouette, it is boxy and truck-like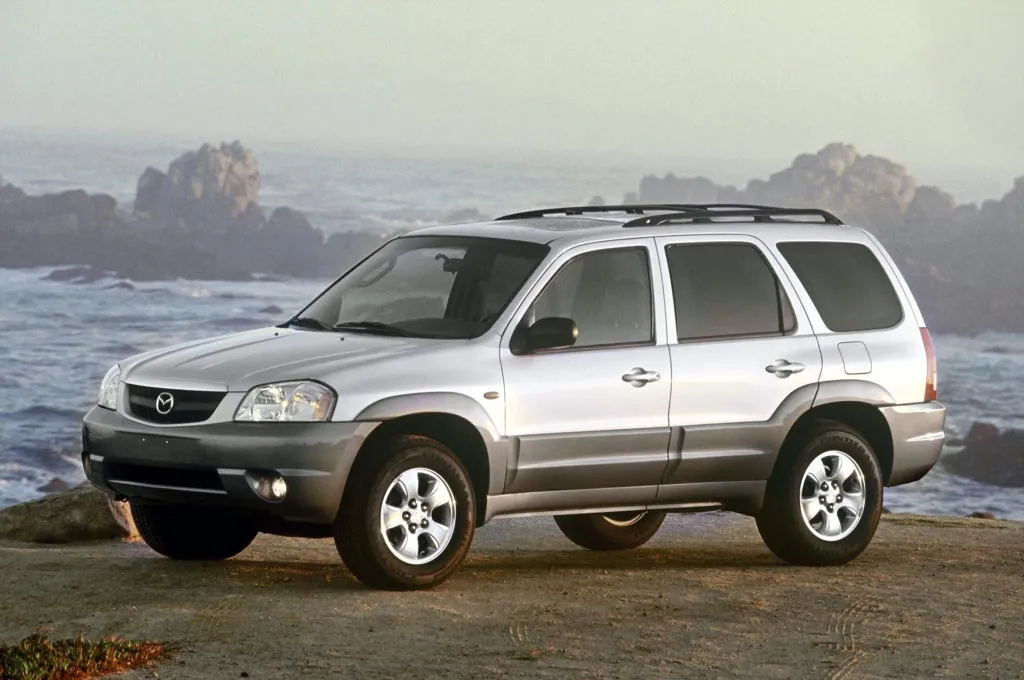 The Tribute has been offered in a wide range of versions over the years, including four-cylinder, V-6, and Hybrid versions with manual and automatic gearboxes and the option of front-wheel drive or all-wheel drive.
Its main competition was
Toyota RAV4
Honda CR-V
Chevrolet Equinox
| | | | | | |
| --- | --- | --- | --- | --- | --- |
| Dimension | Mazda Tribute | Ford Escape | Toyota RAV4 | Honda CR-V | Chevrolet Equinox |
| Length | 174.4 in | 173.0 in | 180.9 in | 178.6 in | 183.1 in |
| Width | 71.3 in | 70.1 in | 73.0 in | 70.2 in | 65.4 in |
| Height | 72.0 in | 69.1 in | 67.0 in | 66.2 in | 62.2 in |
The standard on all models was
Standard 16-inch aluminum-alloy wheels
Standard fog lights
Standard power mirrors
Standard automatic headlights
Options included
Optional heated mirrors
Optional power moonroof
What Is The Mazda Tribute Like To Drive?
Being based on Mazda 6 underpinnings, it was noted for its comfortable ride compared to the regular Utility foundations of SUVs of the day.
It was more comfortable, but it also had better handling and suspension.
Although the second-generation Mazda Tribute was essentially a warmed-up version of the previous model, it offered significant advancements in terms of an upgraded interior and better engines.
Up to its withdrawal from the market in 2011, it remained competitive.
The MPG around town was 22,88 miles per gallon (10.2 liters/100 km), and the highway was 27,86 miles per gallon (8.4 liters/100 km), making this an economical car.
| | |
| --- | --- |
| Car | MPG |
| Ford Escape | 16 MPG Town, 20 MPG Highway |
| Toyota RAV4  | 19 MPG Town, 25 MPG Highway |
| Honda CR-V  | 20 MPG Town, 25 MPG Highway |
| Chevrolet Equinox | 17 MPG Town, 23 MPG Highway |
Standard safety features on all models were
Standard front, side-impact, and side curtain airbags.
The standard antilock braking system with the electronic brake-force distribution.
Standard electronic stability system.
The Interior Of The Mazda Tribute
The interior is a moderate size and roomy, and there is excellent visibility from the more upright seating position.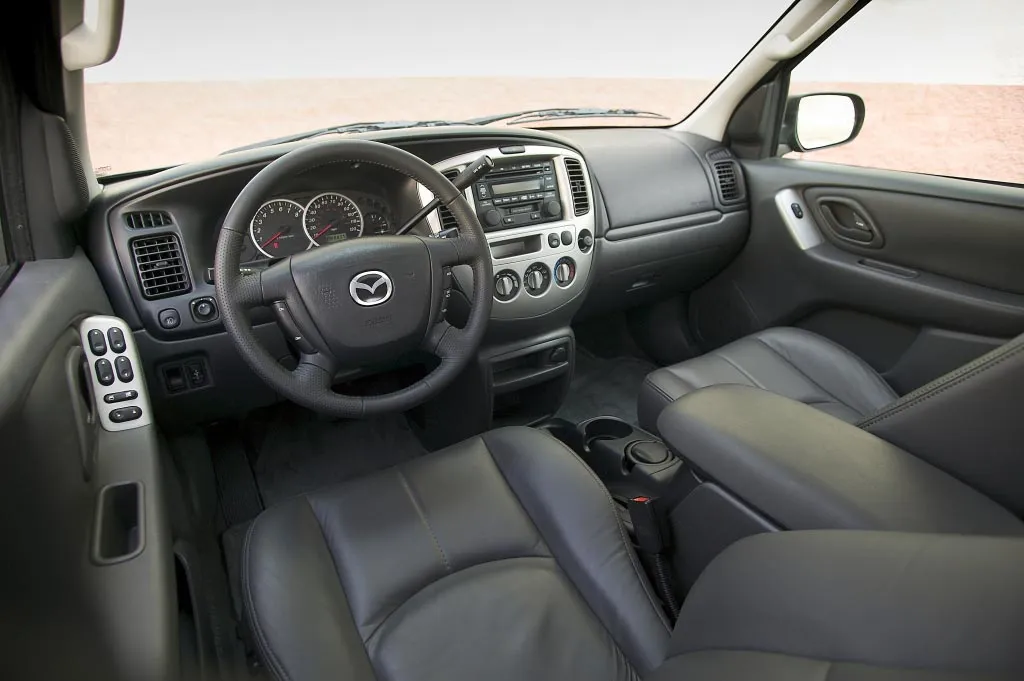 The interior is roomy, although bland. Two front seats and the rear bench seats provide comfortable accommodation for four adults on a long trip, and five are too far.
As with most SUVs from the era, the trim is plasticky and slightly flimsy.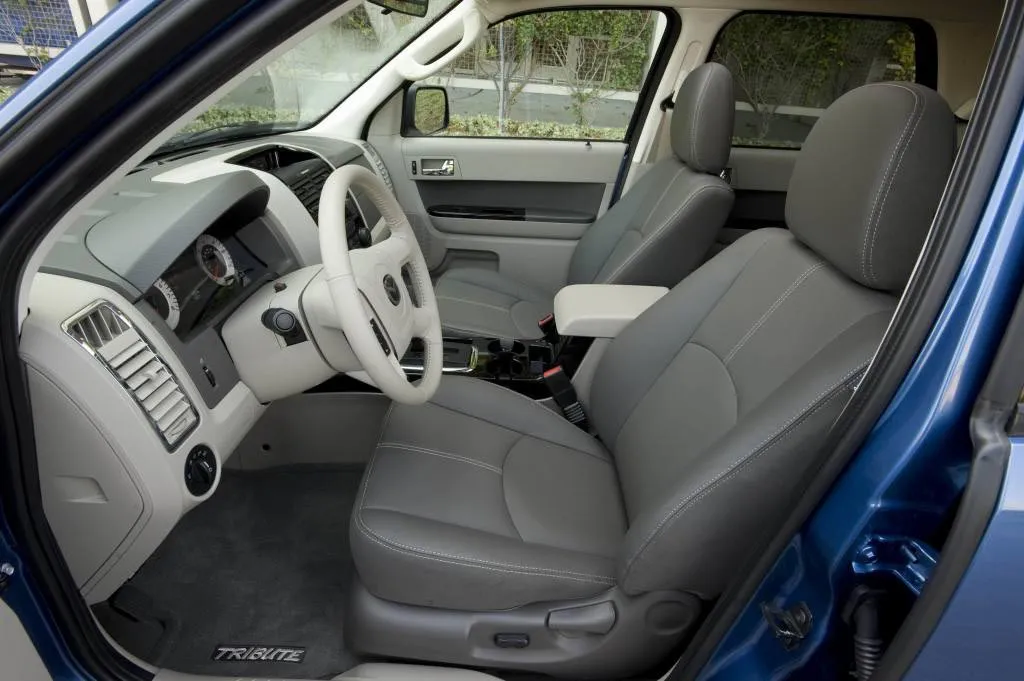 There is loads of interior storage space, and conveniently the rear window opens independent of the liftgate.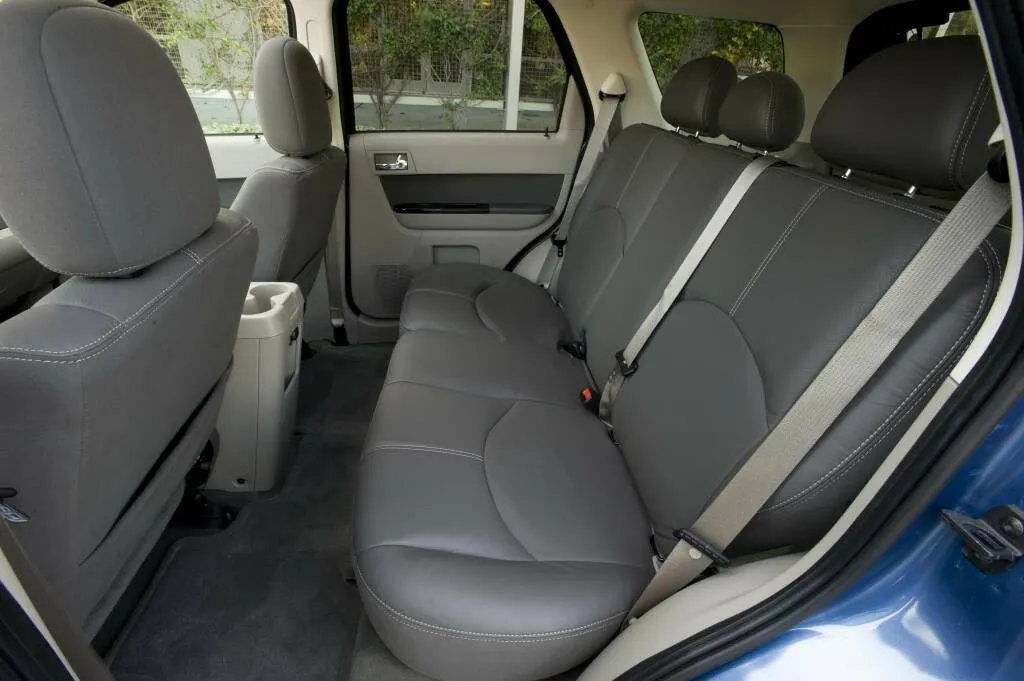 There is a single CD player installed as standard, connected to 100W speakers. Not concert sound quality but also quite acceptable.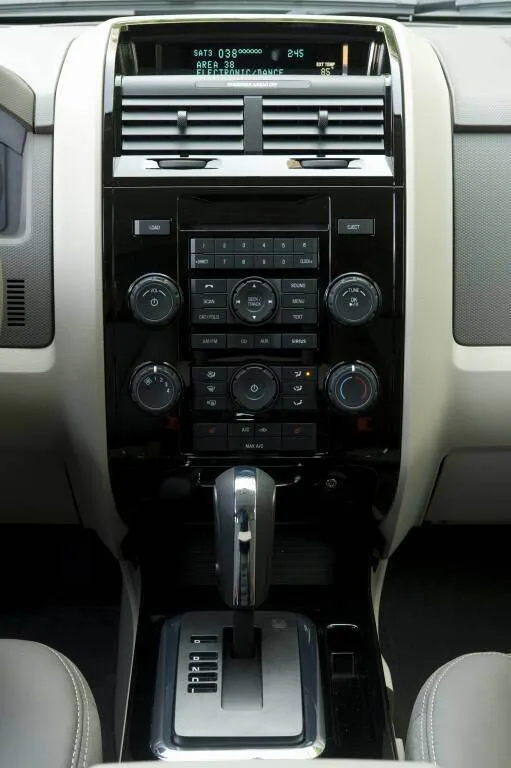 Standard equipment on all models was
Standard air conditioning
Standard cruise control
Standard power windows and locks
Cloth- or leather-trimmed seating
Options included
Available heated front seats
Available satellite radio
The Mazda Tribute Engine
It was offered several different engine options throughout its life as follows.
From Launch To 2008
A transversely mounted 2.0 L Ford Zetec 4-cylinder engine
3.0 L Ford Duratec V6.
In 2004 the 2.0L engine replaced the 2.0L Zetec Engine.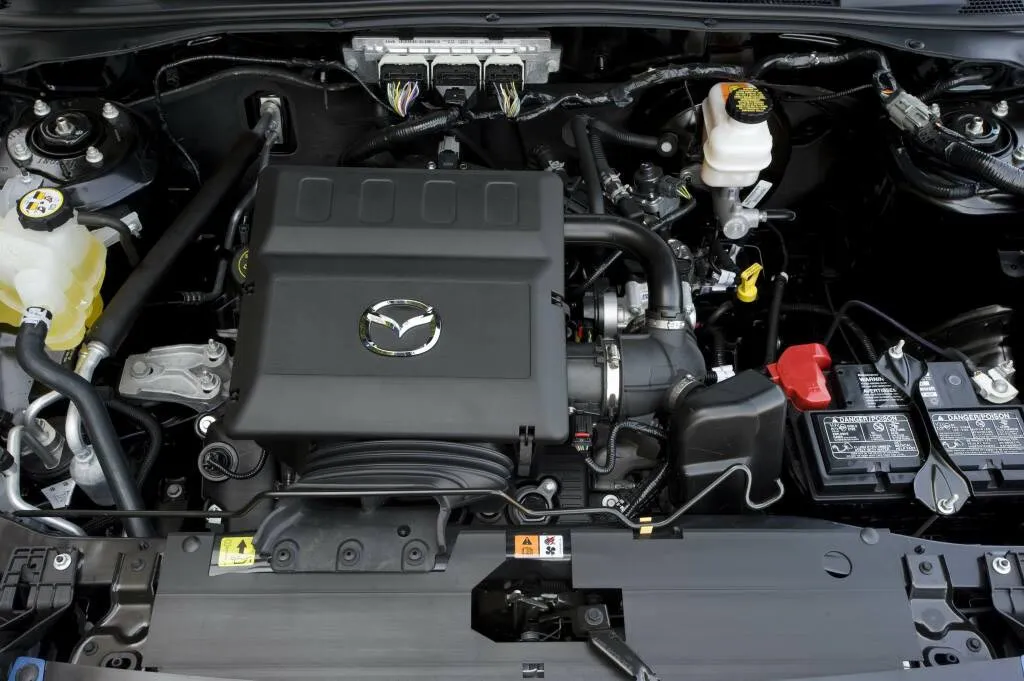 Both engines were offered with a five-speed manual transmission or a four-speed automatic.
The 2.0l engine was not powerful enough to handle the automatic gearbox, and it is recommended that these be steered clear of.
On the other hand, the 3.0l V6 was a punchy engine that delivered brisk performance.
The 2.3-liter engine, which replaced the 2.0L version, was a significant improvement and made up for the weaknesses of the smaller unit.
From 2008 Until The Mazda Tribute Was Discontinued
In 2008 three new engines replaced the previous ones.
A 71-hp, 2.5-liter four-cylinder was the new base engine.
The horsepower on the 3.0-liter V-6 was increased to 240-hp.
A hybrid engine was also introduced.
Most models received a new six-speed automatic transmission; however, a manual transmission was still available for the front-wheel-drive version with the 2.5-liter engine.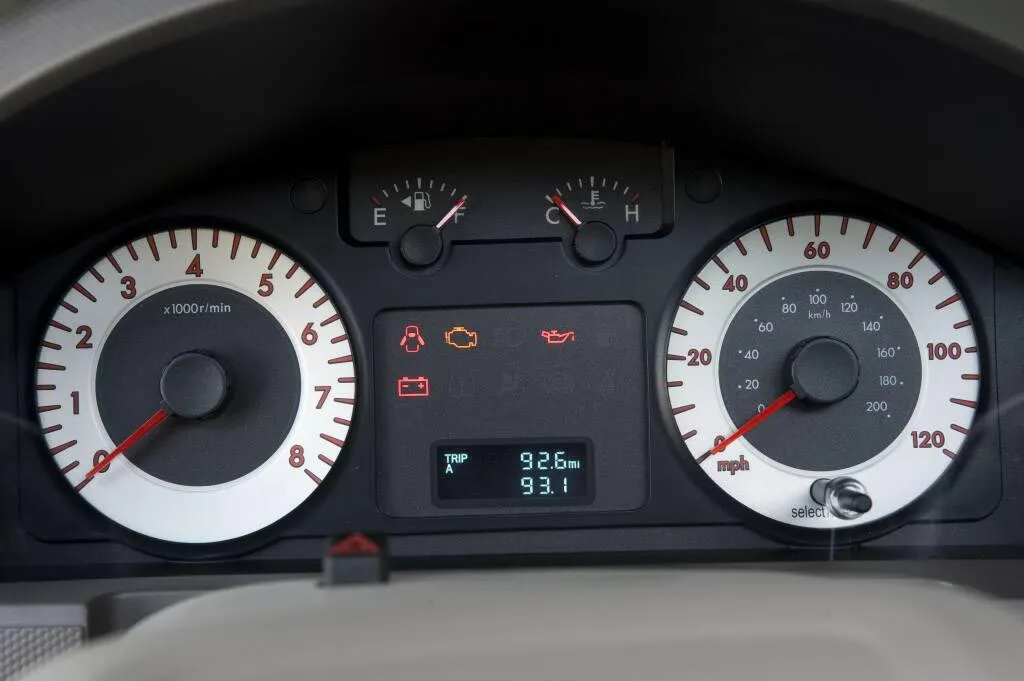 The Tribute Hybrid model was powered by a 2.3-liter four-cylinder engine and two electric motor/generators. All three engines produced 155 HP and were controlled by an electronically controlled, planetary-gear transmission system.
Four-wheel drive versions received a third electric motor.
| | | | |
| --- | --- | --- | --- |
| Model | Engine | 0-60 mph time | Top Speed |
| Mazda Tribute | 2.0 L Ford Zetec 4-cylinder | 11.2 | 107 mph (173 km/h) |
| Mazda Tribute | 3.0 L Ford Duratec V6 | 8.9 | 121 mph (196 km/h) |
| Mazda Tribute | 2.3-liter engine | 10.9 | 113 mph (182 km/h) |
| Mazda Tribute | 71-hp, 2.5-liter four-cylinder | 11.0 | 119 mph (192 km/h) |
| Mazda Tribute | 3.0-liter V-6 | 8.9 | 121 mph (196 km/h) |
| Mazda Tribute | Hybrid | 9.55 | 109 mph (175 km/h) |
Both Dodge Stratus ES engine variants were available exclusively with a four-speed automatic transmission.
The standard transmission on the Dodge Stratus SE was manual, with an automatic gearbox being offered as an option.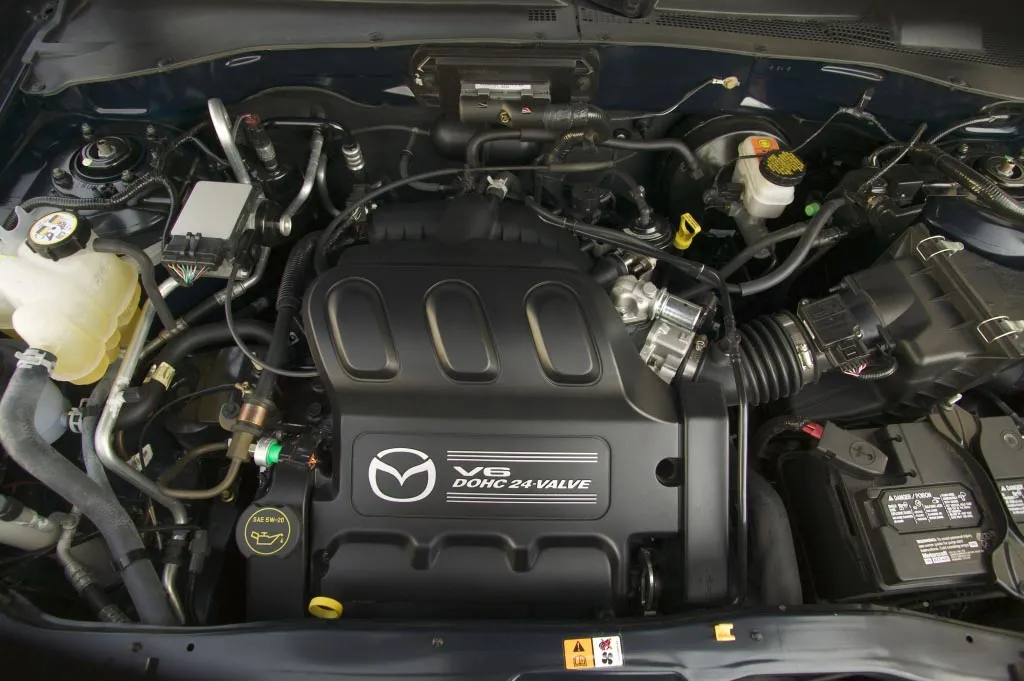 The V6 engine had a less than perfect reputation in that several long-term owners reported failures due to oil sludge contamination. The timing chain housing seals sometimes failed, causing water to leak into the crankcase. This condition eventually resulted in the engine being starved of oil and ultimately failing.
If the car is not regularly maintained, this is a potential problem.
The water pump gasket was also prone to failure, which caused coolant to leak, resulting in engine failure.
What Will You Pay For A Mazda Tribute?
The table below includes the MSRP for the Mazda Tribute.
| | | | |
| --- | --- | --- | --- |
| Model | Year | New MSRP | Current 2nd Hand Value |
| Mazda Tribute2.0 L Ford Zetec 4-cylinder | 2000 | $18,155 | $2,400 |
| Mazda Tribute3.0 L Ford Duratec V6 | 2000 | $20,635 | $3,000 |
| Mazda Tribute 2.3-liter engine | 2004 | $20,230 | $4,000 |
| Mazda Tribute 71-hp, 2.5-liter four-cylinder | 2008 | $23,075 | $4,700 |
| Mazda Tribute 3.0-liter V-6 | 2008 | $23,675 | $5,300 |
| Mazda Tribute Hybrid | 2008 | $25,310 | $6,170 |
Conclusion
The Mazda Tribute performed sterling service for both Mazda and Ford in a different guise. While it was one of the first SUVs to be based on a road car's underpinnings, it did not carry this advantage into a luxurious interior; it provided a lot of useable space and convenient useability.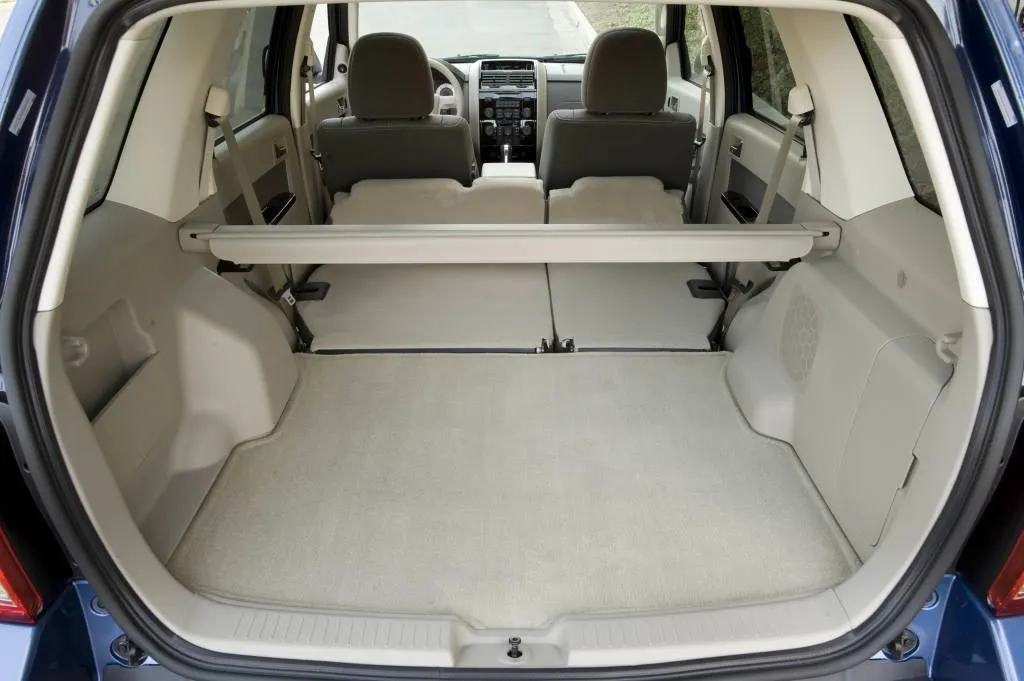 The brand has a solid reputation for reliable engineering, and although the trim was not always up to spec, the underlying structure and engine were trustworthy and dependable.